15 Surprising Celebs Who Have Kids We Didn't Know Existed
We don't know about you personally, but we like to keep up with celebrity news, especially their babies. We're kind of guessing you do as well since you're reading this. There are celebrity kids you know because they're in the spotlight. The Kardashian babies, Brangelina's kids, the Beckham's etc. What you don't know, or probably don't even realize is there are so many celebrities out there with kids you don't even know about. Babies who were never mentioned when they were born, or adult celeb kids who grew up and stayed out of the spotlight. There are also some celebrity babies out there who are in the spotlight and are famous, but you just don't realize that their parents are who they are.
Sometimes it's shocking and sometimes it's more like "Well now that I think about it…yeah!". This list is more about celebrities from our time who have kids we didn't know about. Not celebrities with parents who were movie stars back in the 50's. So for instance, if we didn't already know all about Suri Cruise, she would be on this list with her parents Tom Cruise and Katie Holmes. Carrie Fisher and her famous mom Debbie Reynolds, would not be on this list. So get ready, because, in this list, we'll be discussing the top 15 celebrities who you didn't realize had kids. If you're really up to date with celebs then you might know a few, but we promise there are some really surprising ones in here!
15 Nicolas Cage
Now for how well we know Nicolas Cage, this one definitely surprised us. Nicolas Cage is one of the most recognized faces on Earth. Thanks to his versatility and work ethic, we're pretty sure every single person alive has seen at least one movie with him. He's been acting since he was a teenager, and has been in so many films it's hard to even put down what he's most known for. National Treasure? The Rock? Con Air? There's too many to choose from.
This is why it's surprising that we didn't know Nicolas actually has two sons. Weston Coppola Cage was born back in 1990 when Nicolas was with actress Christina Fulton. Skip to 2004 and Nicolas has found love in Alice Kim. They get married and a year later comes along his second son Kal-el Cage. Now Kal-el (such a cool name) is 12, and Weston has his own son, making Nicolas Cage a grandpa!
14 Tom Hardy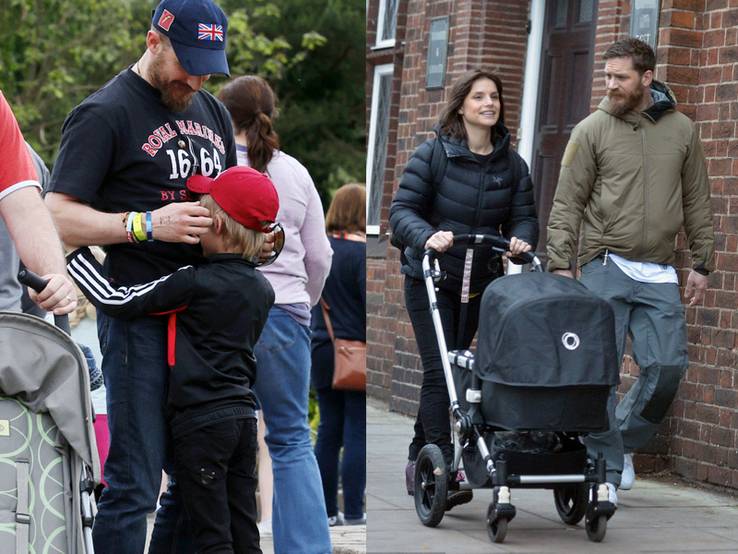 Tom Hardy, one of Hollywood's biggest stars, and one of Hollywood's hottest crushes is a dad. Tom is very recognizable now, for his muscled stature and often bad-guy roles, but in real life, Tom is the biggest sweetheart, and he says so himself. Tom worked his way from Britain to America and starred in some of the biggest films of the 2010's, like Inception, The Dark Knight Rises, The Revenant and Mad Max: Fury Road.
He's been in heaps of other films you've heard of, and he's not stopping as he's joining Marvel to play the popular villain, Venom. Back when Tom was still working in England his first son Louis was born back in 2008. With Tom being a very private person, there are only some baby photos of 10-year-old Louis. Tom is so private we're not even sure of his second son's name, but the baby was born in 2015 and we've seen Tom and wife Charlotte Riley take baby Hardy for a stroll.
13 Machine Gun Kelly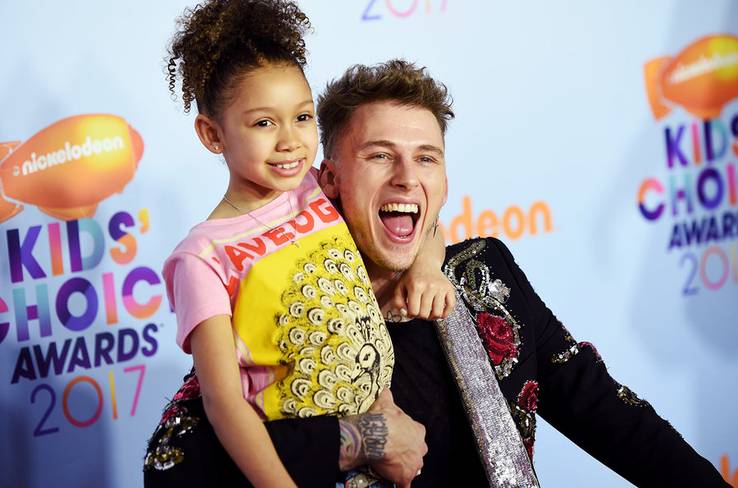 We didn't expect Machine Gun Kelly to have kids, simply because of how young he is himself. At 27, MGK (AKA Colson Baker) isn't exactly too young to have kids, but it was surprising for two reasons. One, having kids by 27 in Hollywood is young now and two, MGK's daughter Casie Colson Baker was born in 2008. That means that MGK was only 18 when his adorable daughter was born. Pretty impressive to have a child to care for while you start your music AND acting careers. Props to MGK.
For those of you who need a little introduction after reading that, MGK is an American rapper who has a few hit songs out. He often collaborates with popular pop singers like Camilla Cabello and Hailee Steinfeld. Bad Things, At My Best and Let You Go are just three of his hits.  He is also into acting and is currently filming a biopic on Motley Crüe, where MGK plays frontman and founder, Tommy Lee.
12 Sofia Vergara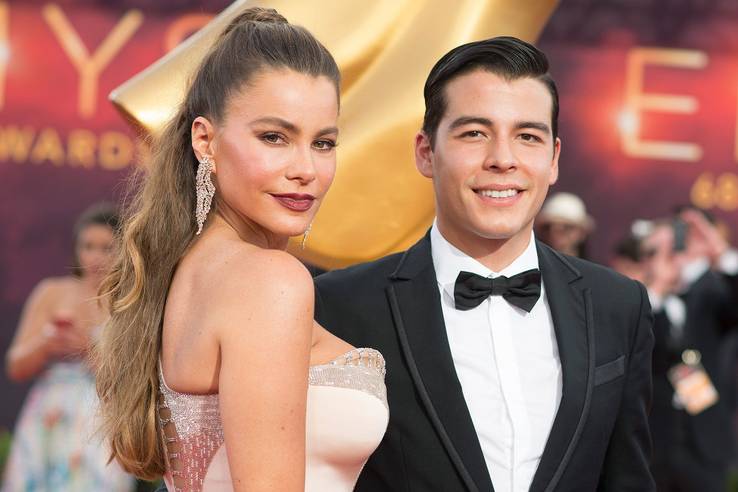 Sofia Vergara is a Colombian-American actress, most well known for her role as Gloria Delgado-Pritchett on Modern Family. Sofia started out in the 90's where she co-hosted Spanish television shows while getting into more modeling and acting. Her first movie role was in 2002, and she's had parts in many films and TV shows since. Her big break came in 2009 when she landed the role of Gloria on Modern Family, a show which has just surpassed the 200 episode mark. Sofia was listed as one of the highest paid TV actresses by Forbes.
While she was busting her butt and building her career, she also had a son to take care of. Manolo Gonzalez-Ripoll Vergara was born in 1991, back before Sofia had really started her career. So she made a name for herself in Hollywood while also being a single mother. Manolo's dad is Sofia's high school sweetheart Joe Gonzalez, but the pair split up in 1993. She's had boyfriends but it wasn't until 2015 when Sofia married the love of her life, actor Joe Manganiello.
11 Taraji P. Henson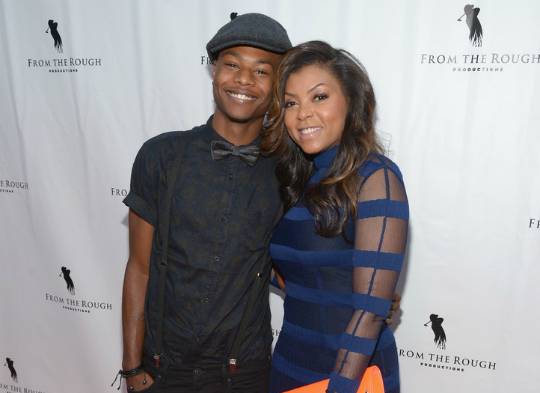 Taraji P. Henson is another woman who has worked her way up and made a name for herself in Hollywood while being a single mom. Taraji first started her career in 1997 with a small role on one episode of a TV series, like most actors and actresses do. What's different about Taraji is she was trying to get roles, while living in LA with only her son, and raising her then three-year-old at the same time. Taraji's career today isn't just fate or luck, it's hard work and talent.
Taraji's son Marcel Johnson was born in 1994 while Taraji was still in college. She finished college and decided to pursue acting, even when people were saying the odds were against her. They weren't and Taraji has proved to everyone, and her son, that hard work pays off. Marcel is now 23 and starting to pursue some acting roles on his own. Meanwhile, Taraji is returning to her popular role as Cookie Lyon on Empire, while still filming some other movies. 
10 Daniel Day-Lewis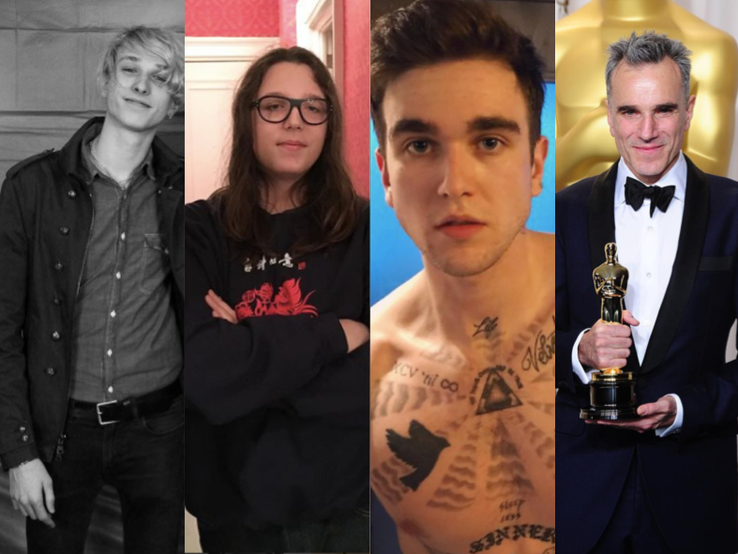 Daniel Day-Lewis is no doubt one of the most talented actors of not only our time but all time. He is a three-time Oscar winner which is amazing in itself but just goes to prove how good he is. He is also a method actor, which a lot of people don't understand, and to be honest we're not sure about it, but Daniel's movies and roles are always amazing, so we'll trust him. Hopefully we'll get to see more of him in action, but apparently, Daniel has retired from acting.
In between collecting his awards, Daniel made time to have three children. He has three sons. His oldest, Gabriel-Kane Day-Lewis was born in 1995. Gabriel's mom is French actress Isabelle Adjani, whom Daniel was with for a few years. They split and a year later Daniel married his longtime wife Rebecca Miller. Rebecca is the mother of Daniel's other two sons, Ronan Cal Day-Lewis and Cashel Blake Day-Lewis. Gabriel is a model signed with IMG and Ronan and Cal have stayed out of the spotlight so far, but who knows what the future holds.
9 Idris Elba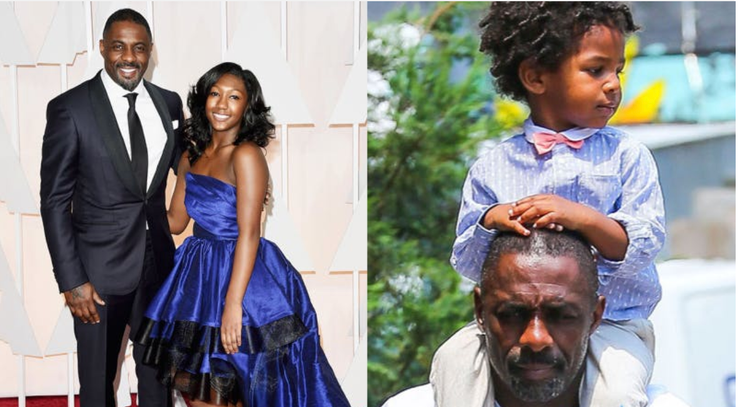 That's right, everyone's favorite dream man is a dad. This just increases our crushes by 100%. Idris Elba is an English actor, most well known for his movie roles in Thor, The Dark Tower, Pacific Rim and many more. He was in a TV series The Wire that finished in 2008 but remains popular to this day. Most recently Idris has been continuing to film his popular crime series Luther and has filmed six episodes of an upcoming British comedy series, In the Long Run.
In between filming popular Marvel movies and building his career, Idris has had time for two children. In 2002 Idris' first child was born, daughter Isan Elba. Her mother is Hanne Norgaard, Idris' ex-wife. Recently Idris and his ex-wife came together to celebrate their daughter's sweet 16th birthday party. Aw. His second child is a son, Winston Elba. Winston is 4 and his mom is Idris' ex-partner, Naiyana Garth. Isan Elba has said she'd like to follow in her father's acting footsteps but is now into photography and writing.
Featured Today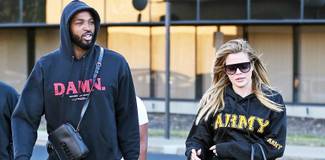 Khloé Kardashian Loses It On Tristan Thompson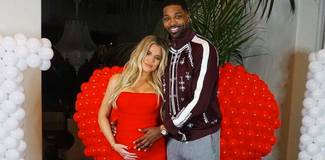 Tristan Thompson Caught Cheating On Khloe Kardashian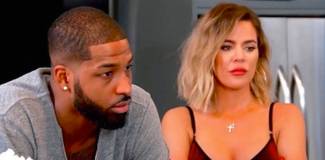 Khloé Kardashian & Tristan Thompson Scandal May Not Lead To Break Up

8 Dwayne 'The Rock' Johnson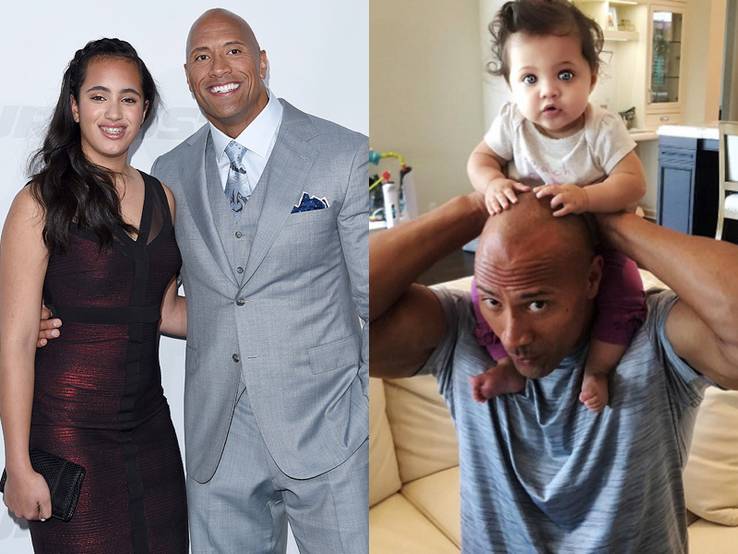 Dwayne 'The Rock' Johnson is the most popular case of wrestler turned actor. Sorry, John Cena but it's true. It also feels weird to call him Dwayne so we'll be referring to him as The Rock from now on. So, The Rock started off his entertainment career in wrestling back in the early 90's. He became known as one of the greatest professional wrestlers of all time and even though he's switched over to acting, he still visits WWE every now and then. The Rock's first lead movie role was The Scorpion King in 2002 and he's built his career as the king of blockbusters ever since.
While starring in The Fast and the Furious franchise, Baywatch, San Andreas and so on, The Rock also spends his time with his two daughters. He shares his eldest daughter Simone Alexandra Johnson with ex-wife Dany Garcia. Simone is now 16. The Rock's youngest daughter is Jasmine Johnson, whom he shares with his current partner of 11 years Lauren Hashian. Lauren is pregnant again, so The Rock will soon have 3 babies!
7 Tom Hanks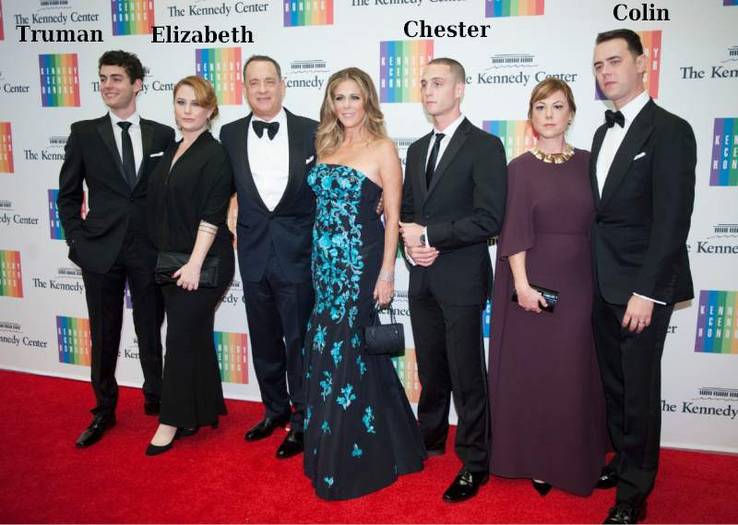 Now this one's kind of surprising, kind of not. It's not surprising, because obviously, Tom Hanks has kids, he's definitely the coolest dad ever. It is surprising to know that Tom has four kids, and one of them you'll already know. Tom has two Oscars and has been nominated for three more in his career, which isn't surprising to anyone. Tom's first two children are shared with his ex-wife Samantha Lewes. His eldest son Colin and daughter Elizabeth Ann. Colin Hanks is an actor who's made it pretty big in Hollywood without people realizing who his dad is. The realization just sunk in.
Colin has been in Dexter, The House Bunny, but most notably his recurring role in Life in Pieces. Elizabeth took a different direction from the family and became a writer. Tom's two youngest sons are shared with his longtime wife Rita Wilson. Chet Hanks has gotten into some acting like his father and brother but also likes music. Truman Hanks, the baby of the family isn't really into the limelight.
6 Dr. Phil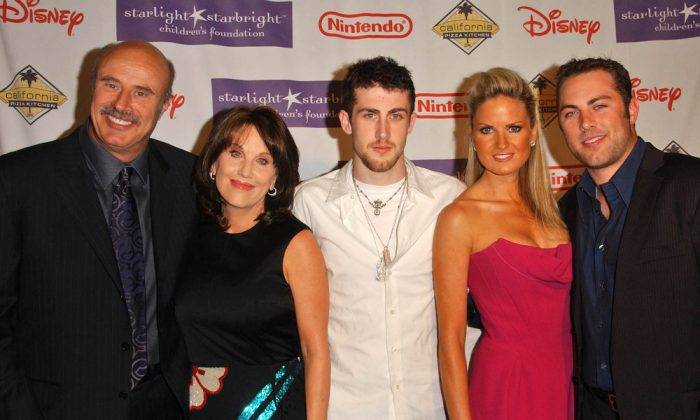 Dr. Phil is one person we never really thought about having kids. Yeah, he probably has them, or he might not. It wasn't until we saw his kids that we were like 'wow, Dr. Phil has kids?!' Dr. Phil McGraw (it's kind of weird to use his last name) is an American psychologist and TV personality. Mostly known for his talk show of the same name, Dr. Phil often has troubled families come onto his show, and in his southern accent, he'll tell them what's wrong and what they have to do.
With his wife, author Robin McGraw, Dr. Phil has two sons, Jay and Jordan. Jay is the eldest son, and he is a writer and TV producer. He is married with two children a boy and girl, who are often doted on by Dr. Phil and his wife (as shown on their Instagrams). The youngest son, Jordan is not into TV, he's into music. Jordan has been in a couple of bands, most recently the band Hundred Handed.
5 Hugh Grant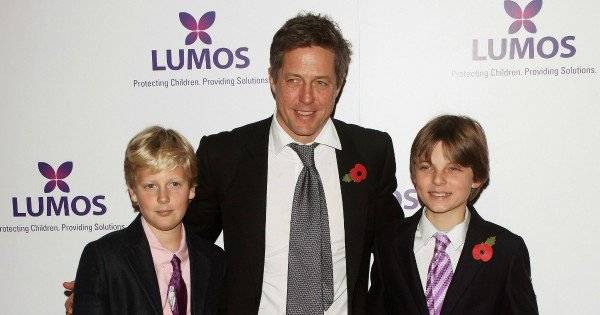 Hugh Grant seemed to always play the same role in his films. The loveable but kind of silly and childish guy that all the girls fell in love with. Notting Hill, Love Actually, About a Boy and so on. It made him one of the most loved and sought after British actors of all time. That's why we'd assumed that he wasn't planning on settling down. The story of Hugh Grant and his kids is a little confusing. Hugh is about to have 5 children under the age of 7. Hugh's first child, a daughter named Tabitha, was born. Her mom is Tinglan Hong, who Hugh said was a simple fling and they were going to get on well for the baby.
Hugh moved on to his girlfriend Anna Elisabet Eberstein. The couple welcomed their son, John Mungo Grant in 2012. In 2013 Hugh's third child arrived, Felix Chang Hong Grant, and that was to Tinglan Hong again. In 2015 Anna and Hugh had Hugh's fourth child in 2015. As of March 2018, it was confirmed by Hugh's ex Liz Hurley, that baby #5 was born. There, you should be all caught up.
4 Lil Wayne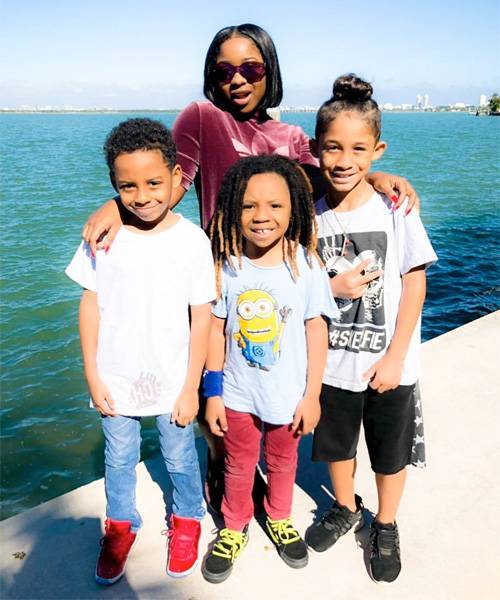 This was a surprise for us to hear, but Lil Wayne has four kids. Lil Wayne (AKA Dwayne Michael Carter Jr.) is an American rapper. It's been a while since we've heard much from Lil Wayne, and that's probably because he's been a little busy raising his kids. A few of Lil Wayne's most popular hits are Lollipop, How to Love, and 6 Foot 7 Foot. You've definitely heard of at least one of them.
Lil Wayne's first child is his daughter Reginae. Reginae is 19 now and her mom is Antonia Wright. Lil Wayne's next child is his son Dwayne Carter III. Dwayne Jr is now 10 and his mom is Sarah Vivan. The second youngest Carter baby is a son, Cameron Carter. He is now 9 and his mom is actress Lauren London. Also born in 2009 is Lil Wayne's youngest son Neal Carter, who's mom is American singer Nivea. That's a lot of babies at the same time, props to you Lil Wayne.
3 Meryl Streep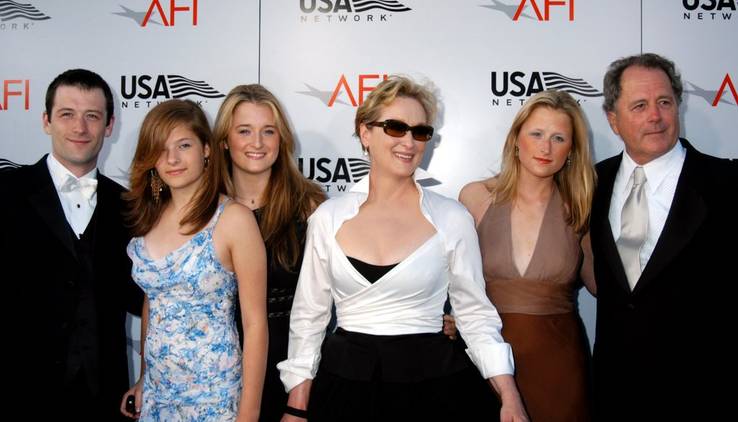 We didn't know if it was just us, but Meryl Streep being married with kids surprised us. Only because Meryl's been so busy with her films, and being such a private person we just never even knew. Meryl is obviously one of the biggest names in Hollywood history. She has three Oscars and been nominated an astounding 18 other times. If that doesn't show her talent, only her movies can.
Meryl has been married to her husband Don Gummer since 1978. In 1979 their first child and only son, Henry Wolfe Gummer was born. He is a musician and songwriter now. Meryl and Don's second child is their eldest daughter Mamie Gummer. She followed her mom and became an actress, and you've probably seen her act alongside her mom in Ricki and the Flash. Their second daughter is Grace Gummer, who you've definitely seen in American Horror Story or Mr. Robot. Lastly is the baby, Louisa Gummer. Louisa is a model signed with IMG. What a family!
2 Robert De Niro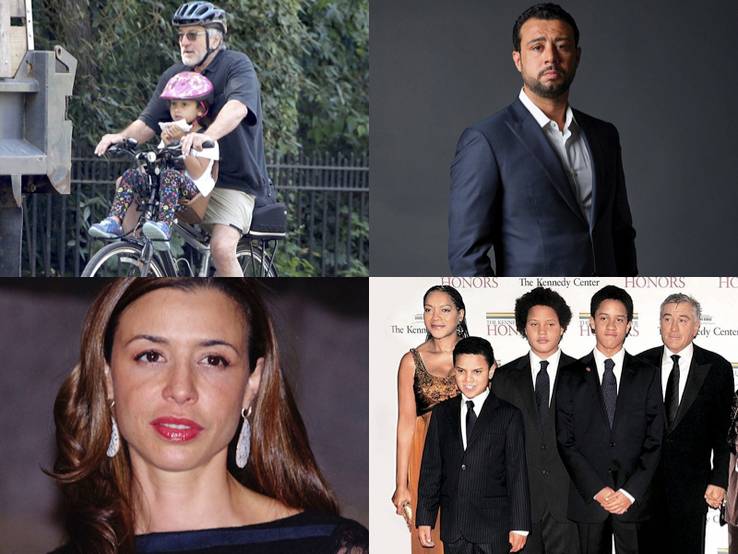 Robert De Niro has quite the clan of kids. Robert De Niro is up there in Hollywood with Meryl Streep. They're two of the best actors of all time, and they have the Oscars to show it. Robert has two Oscars and a further five nominations. His films are still widely loved and talked about. We're talking about Taxi Driver and The Deer Hunter here, not Meet the Fockers, just in case you were confused. While kickstarting his career in The Godfather Part II, Robert was also starting his family.
Robert's eldest child is his daughter Drena De Niro. She is an actress who now has a child of her own. Robert's second child was his first son Raphael De Niro. He decided acting wasn't for him and is living a quiet but lavish life as a real estate broker, with a child of his own Drena and Raphael's mom is Diahnne Abbott. Robert's next two children were twin boys Aaron and Julian. Their mom is Toukie Smith. Robert shares his youngest two children, son Elliot De Niro and daughter Helen Grace De Niro with his current wife Grace Hightower.
1 David Bowie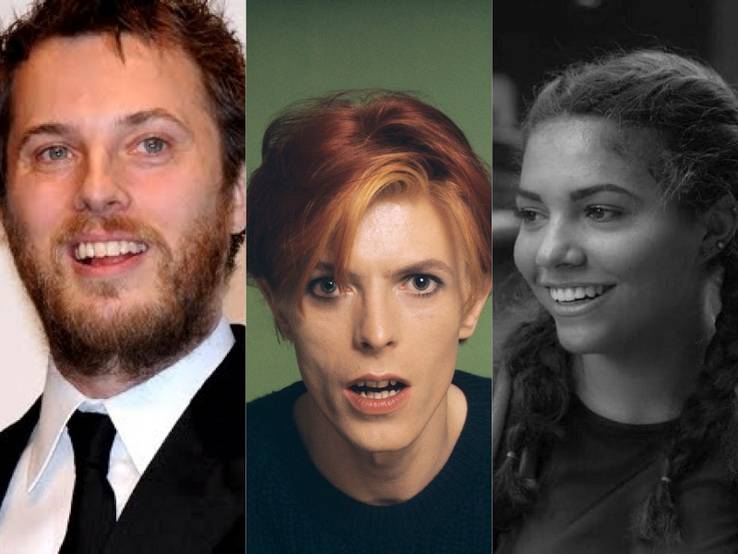 We think this is probably the most shocking out of all of our list. Unless you're a huge David Bowie fan, you probably don't know that he was actually married with kids. David Bowie was renowned for being 'different' and creating his own style. He's an icon for the LGBT community and always will be. He started off his career in music, which was undoubtedly his biggest legacy. His music is still listened to by his fans to this day. He also did some acting, with Labyrinth being his most notable role for many.
What some might not know is that David Bowie was actually married twice in his life. His first wife was Angie Bowie, whom he was married to for 10 years. She gave him his first child, a son, Duncan Jones in 1971. His second marriage was to Iman, an American-Somali supermodel who David Bowie stated was the one for him as soon as he saw her. Iman and David had a daughter together in 2000, Alexandria Zahra Jones. Iman had a daughter from her previous marriage. Iman and David were happily married until his death in 2016.
References: metro.co.uk, dailymail.co.uk, loudwire.com, variety.com, eurweb.com, people.com 
Source: Read Full Article