18 Reasons Why The Weeknd And Chantel Jeffries Might Be The Real Deal
You may have heard of Chantel Jeffries on gossip sites and in tabloid magazines. She's been photographed hanging out with big named stars, like Kylie Jenner and Sofia Richie, and gained notoriety when she was in the same car as Justin Bieber when he was arrested for a DUI. However, Chantel is more than just Jenner's sidekick or rumored girlfriend of some of the biggest stars in Hollywood. This girl is an actress, model, and a DJ, and she's come a long way from all those nasty rumors.
The 24-year-old California native is a multi-talented musician and model who is making a name for herself. She's been in movies and has done campaigns for brands like L'Oreal Paris and continues to grow her social media fan base. She recently DJed for one of the biggest music events in California— Coachella, which has seen performances from Beyonce, Lana Del Ray, The Weeknd, and Eminem, just to name a few.
So what else is there to know about Chantel Jeffries? Besides being a killer DJ, did you know that she's also a big fan of science and graduated with a 4.0 in college? Here are 18 things you definitely need to know about this star.
18 Chantel Jeffries Is Becoming One Of Hollywood's "It" Girls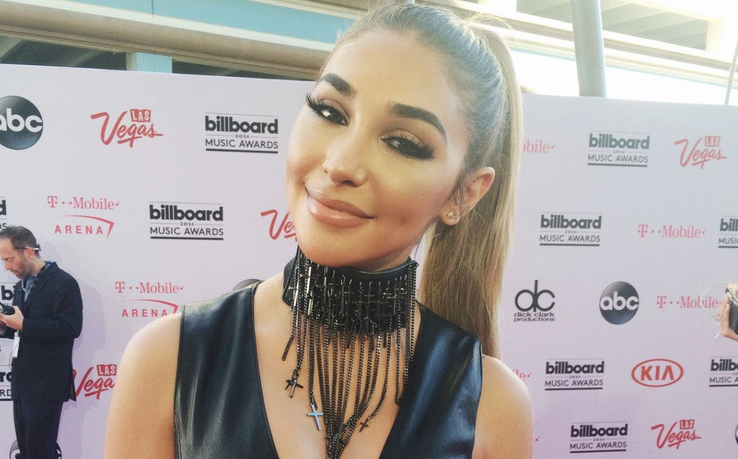 You'll most likely spot Chantel Jeffries out and about in Los Angeles, where she currently resides. However, this young star grew up in a military family, where her father was a high-ranking member, which also meant that she and her family would live in different states. While the 24-year-old was born in California, she attended middle school in Jacksonville, attended high school in Virginia, and lived in Massachusetts and again in California for a time. Now that Chantel is old enough to make her own living arrangments, she chose to live in L.A., where she's quickly gaining fame thanks to her DJ work and modeling career. As an accomplished DJ, she's met a ton of famous Hollywood stars, including Justin Bieber, Sofia Richie, and fellow DJ, Diplo. The star has DJed for major parties already, including the Vanity Fair Oscar Party and recently, one of music's largest events, Coachella. She was even spotted hanging out with The Weeknd at the music festival, sparking rumors that she might even be dating Selena Gomez's and Bella Hadid's ex. The two stars haven't mentioned anything about the rumors, but we can't help but question this new romance with all the photos that have been published online.
17 She's Got A Bunch Of Celeb Friends, Including Kylie Jenner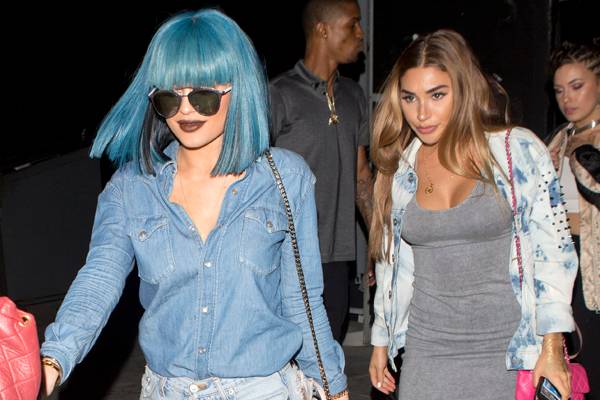 Thanks to her crazy good DJing skills, Chantel Jeffries has managed to make a name for herself in Hollywood. If you're BFF's with Diplo, who is one of the most well-known DJ's in the music business, you're definitely a part of the "in" crowd." She's been seen hanging out with Kylie Jenner, even wearing matching dresses with the reality television star. She's also been on yachts with Sofia Richie, Lionel Richie's daughter, baking in the hot sun and enjoying the time of her life in places like Monaco. Some of her other best friends include social media stars, Austin McBroom, and his wife, Catherine Paiz, and she posted photos on her Instagram from the couples gender reveal party, where Kylie Jenner was also in attendance. And we can't forget to mention that she's also best pals with one of the most talked about singers in Hollywood, Justin Bieber. Throughout the years, Chantel has been spotted hanging out with the Biebs, but she denies that the two have ever dated. Ever since her performance at Coachella this year, Chantel's career has skyrocketed and we're definitely going to see her hanging out with a bunch of Hollywood stars. And who knows, she might already have some haters since she's been spotted with The Weeknd.
16 There Was A Rumor That She Once Dated Justin Bieber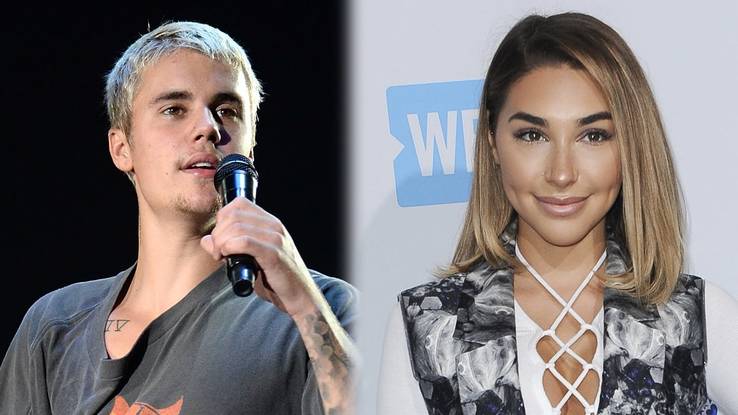 Speaking of hanging out with Justin Bieber, Chantel was rumored to be dating the "What Do You Mean" singer over the years. It all started in 2014 when she was spotted with Bieber and she quickly shot to fame. Everyone was wondering who this brunette beauty was after Justin and Selena Gomez ended their relationship. Back in 2016, Jeffries and the Biebs were photographed leaving the same movie theatre together in New York City, where Justin apparently rented out the entire Times Square theatre to watch The Secret Life of Pets and have a romantic movie date together. At the time, a source said, "Bieber likes Chantel. He thinks she is a great girl. Chantel would really date Bieber exclusively if he was ready. They have been good friends for a while." While Chantel has constantly stated that she and Bieber are only "good friends," they have been spotted cuddling and getting close multiple times. During an interview with E! News, co-host Terrance Howard asked Chantel point blank about kissing Justin and sleeping with him. She replied that the two "we're friends," but she never fully answered the question or one about her sleeping in the same bed with him.
15 Speaking of Bieber, She Was With Him When He Was Arrested In 2014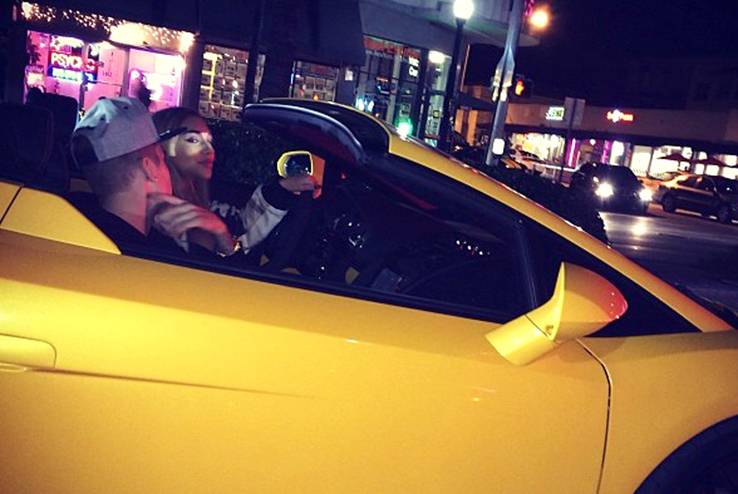 In 2014, Chantel Jeffries and Justin Bieber were riding in the singer's rented yellow Lamborghini when he was arrested for a DUI and drag racing. Jeffries rose to fame after that incident and with Bieber's gigantic fan base and popularity, everyone was wondering who Chantel was and if she was the singer's new girlfriend. After the incident and arrest, Jeffries actually received tons of negative attention from media outlets and, of course, JB fans. She even sent out a statement to gossip site DailyMail and the New York Daily News, regarding articles that claimed she was arrested five times herself. "I have been overwhelmed by the negative attention I have recently received in the media," Chantel told E! News, adding, "My family and I are particularly upset about the false accusations which have been published concerning my criminal history. For the record, I have not been arrested five times as has been stated in the media, nor am I guilty of physically assaulting anyone, in any way shape or form. I am a full-time student who had enjoyed a normal lifestyle, free from public scrutiny and criticism, until now. What has happened to me is wrong. I want people in general, and the media in particular, to consider the impact their disparaging comments have on the individual; especially when their comments are inaccurate."
14 Chantel Has Also Been Linked To Demi Lovato's Ex, Wilmer Valderrama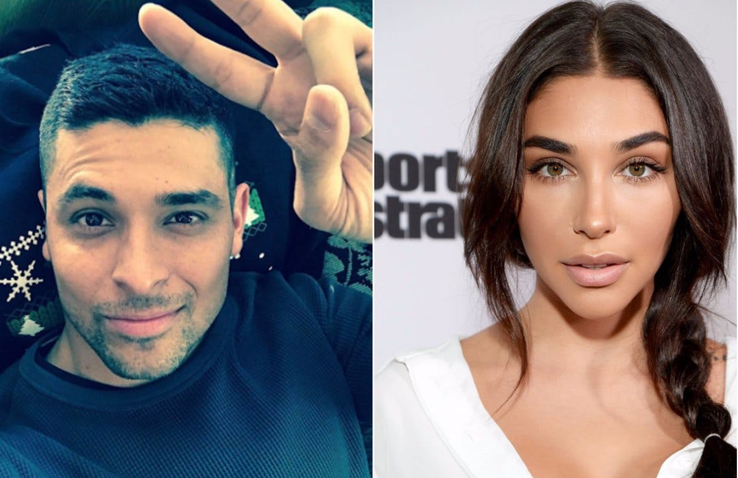 Speaking of rumored boyfriends, Chantel Jeffries has also been linked to Demi Lovato's ex-boyfriend, comedian, Wilmer Valderrama. In 2017, the pair was spotted by paparazzi sitting down and enjoying lunch together in West Hollywood. Chantel wore a pair of Daisy Dukes and a white strapless top on her lunch date with Wilmer. There were snaps of the two appearing to really enjoy one another's company, and they ended their lunch date with a big hug. The two rumored lovers were also spotted getting dinner at Tao restaurant in Hollywood. Jeffries' style was biker chic, with ripped jeans, a plunging black top, and a cool pair of edgy, studded, leopard Givenchy boots. Wilmer and Jeffries appeared to be very chatty together and he even matched her rocker style. However, it doesn't look like these two stars ended up working out in the end. Not only has Chantel been linked to Justin Bieber and Wilmer Valderrama, she's been rumored to have dated other celebs, including, Philadelphia Eagles player, DeSean Jackson, and rapper, Sean "Diddy" Combs' son, Justin Combs. Just recently, there were photos of The Weeknd wrapping his arm around Chantel as they attended Coachella. We'll have to wait and see if Chantel's going to address these rumors.
13 She's Admitted To Having Work Done And Even Documented Experience On YouTube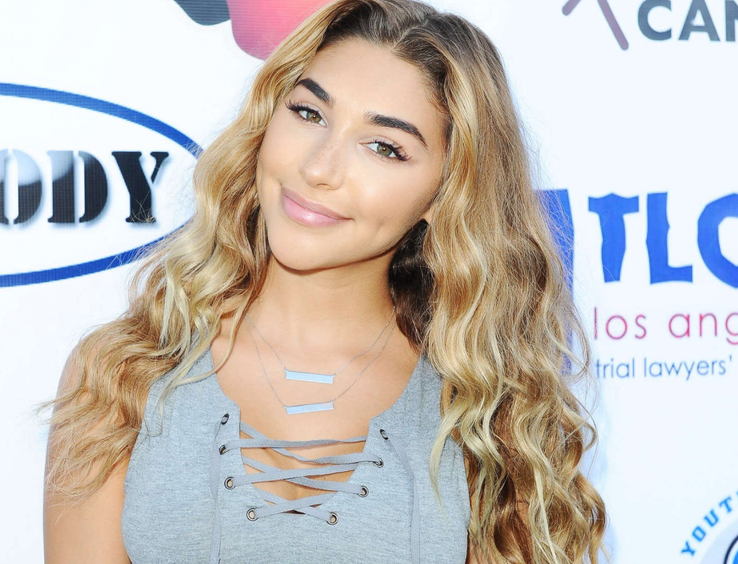 Chantel Jeffries seems like a very open person, which is very rare for a celebrity. She's admitted that she had gotten some work done, something some stars try to keep quiet and away from the media. In 2017, Chantel made a video documenting her experience. In the 18-minute video, which is posted on her YouTube channel, Chantel addressed her reasoning behind getting work done and why she later decided to reverse the procedure. The video received over one million views. She wanted to share with her fans her real experience with going under the knife and how she recovered after making a mistake. "I'm doing a video that I've been wanting to do for a little while," she told her fans in her video, adding, "It' something I'm a little bit nervous about, but I wanted to share with you guys because I think it could be really helpful and I also wish that I had a video like this to see when I was going through the situation." Through it all, Chantel mentioned that she was happy at the end results. She also maintains that this is the only time she has ever gone under the knife.
12 When She's Not Posing For Pictures, You'll Find Her At The DJ Booth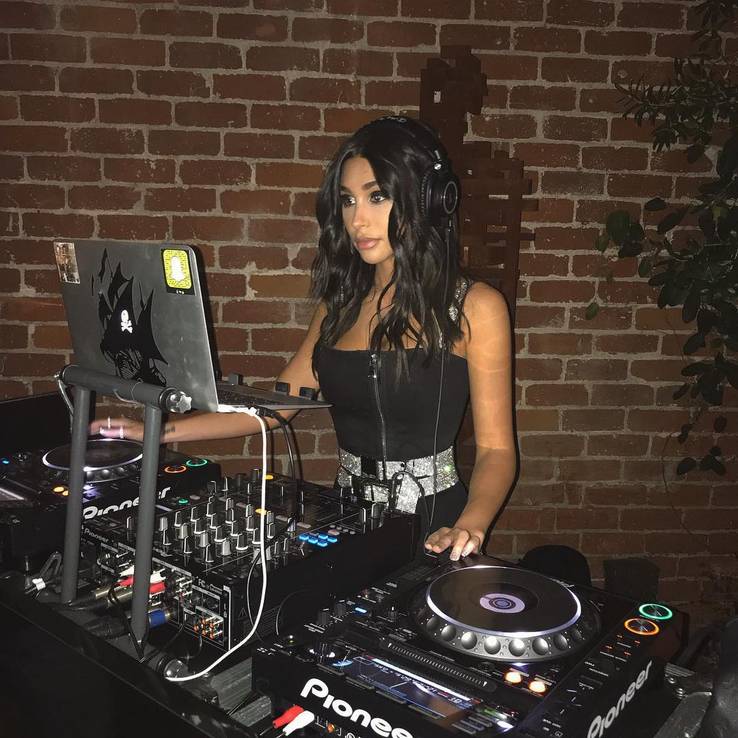 As we mentioned before, Chantel Jeffries is already an accomplished DJ at the young age of 24. She's mixed at a bunch of private events, where you'll see some of the biggest celebs, and has showcased her skills in front of thousands of people at this year's Coachella music festival. So how did this star even get into DJing? In an interview with Complex, Chantel explained how she picked up DJing as a hobby at first. "It kind of started as a joke," she said, adding, "Everyone was like you're Ceejay the DJ you always have the best music. Then my DJ friends were like why don't you just actually DJ you literally have the best music taste and so they taught me." Ever since then, Chantel has used her alter ego, Ceejay the DJ, when she's out there playing a set. In one of her YouTube videos, titled, "Answering Deep Questions," Chantel received a question from a fan asking about any new music updates. She revealed that she's going to have a few gigs across the country, so we'll definitely have to keep an eye out on those future dates! Maybe she'll have a special guest like Diplo, coming to grace her DJ booth, like we've seen him done in the past.
Featured Today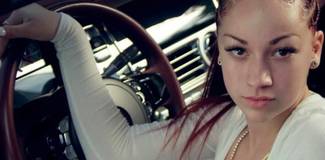 Cash Me Outside Girl Throws Shade At Nicki Minaj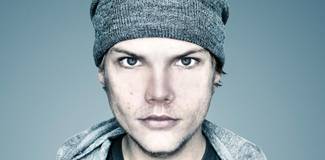 Avicii: DJ & Producer Dead At 28 Years Old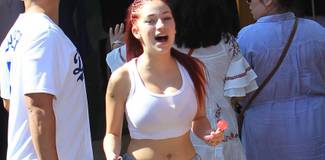 Cash Me Outside Girl Brawls With 9 Year Old

11 Chantel Is A Big Fan Of Osho, The Guru From Netflix's Wild, Wild Country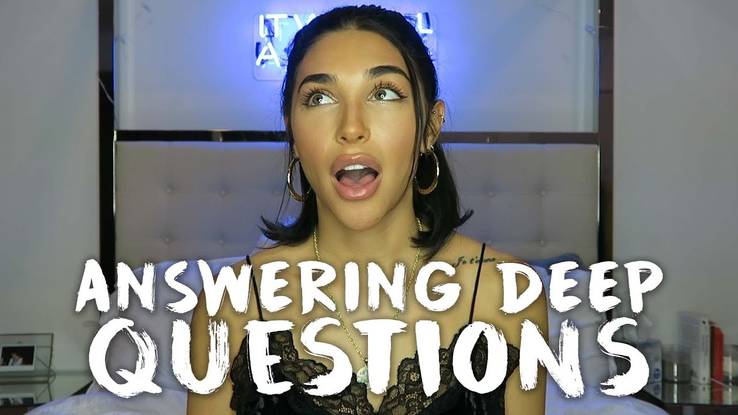 In her YouTube video, "Answering Deep Questions," Chantel opened up to her fans and answered a lot of questions her fans wanted to know about the star. Receiving her questions via Twitter, one user asked if she would recommend any spiritual books. During her vlog, she mentioned that she was a fan of Osho, a.k.a. Rajneesh, the guru of Netflix's new documentary, Wild, Wild Country. If you aren't familiar with him or the documentary, it follows Osho, an Indian leader who was viewed as a very controversial new religious movement leader and mystic. He attracted thousands of followers, who would practice free love and take part in an unusual style of meditation. Answering her fans question about spiritual books, Chantel stated, "I also really enjoy Osho books, there's different ones for different things. I really recommend Emotions as a first one to kind of start off with because it's not too long and it's a little bit of an easier read that kind of applies to everyone. I also really like Being in Love by Osho as well, it's a good one." So not only does the girl spin the latest music, she's also extremely mindful and knowledgeable about her spiritual side, and that may also be because she's a Libra!
10 She Model's For Khloe Kardashian's Demin Line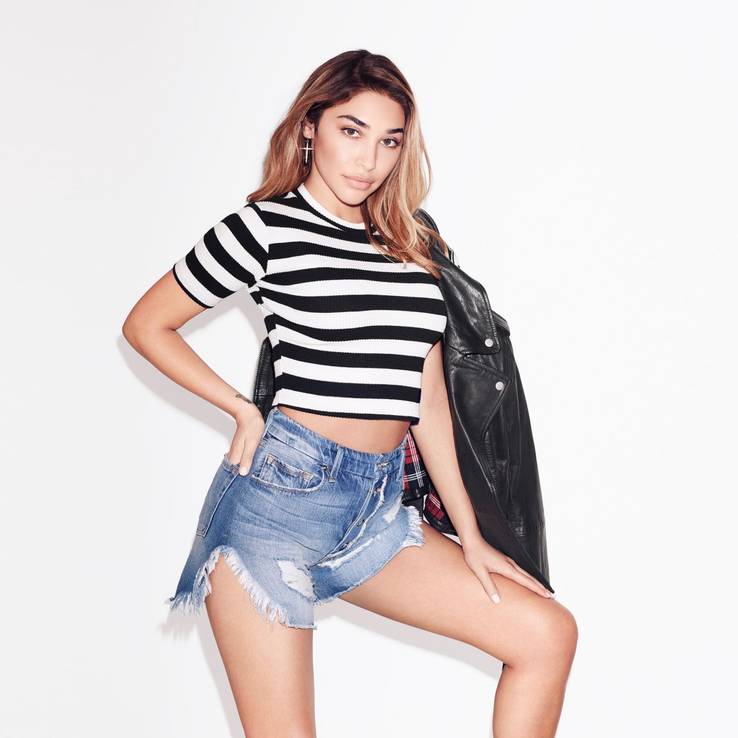 Chantel Jeffries has no issue posing in front of the camera, and with her beauty and killer bod, she made the perfect model for Khloe Kardashian's new jean line, Good American. The reality star and one of her gal pals named Emma Grede, creating the line for women who are struggling to find that perfect pair of jeans. Not everyone is a size 2, and Khloe has always been known for her curves, so it was important for her to create jeans for women of every size. "Emma and I both agreed there was something missing from the denim community," Khloe states on her website, adding, "Whenever we bought jeans, it was hard for us to find a pair that fit our body types, and even when we did they'd always need alterations. We knew if we both had this problem, there must be tons of girls who did too. So we set out to make a denim line that's sexy and flattering, and made to fit you – not the other way around." During the Good American campaign, which Chantel was apart of, she stared, "When I hear 'good American girl,' I think of diversity, beauty in all shapes, sizes, and color. America is such a melting pot so I think that's the perfect name."
9 The Model Is Working On A Book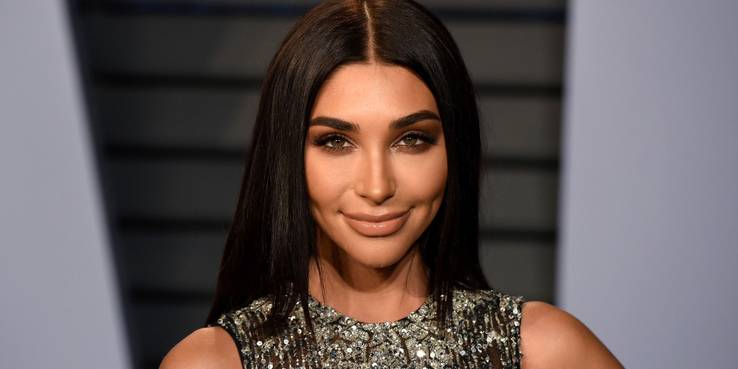 DJing, modeling, and acting are not enough for this brunette beauty. In one of her tweets in 2017, Chantel told her fans that she was in the works of writing her own book. It isn't out yet, but the star has revealed the basis of her book in another tweet, with a photo that read, "The notion that science and spirituality are somehow mutually exclusive does a disservice to both." The quote, which was from Carl Sagan, an American astronomer, cosmologist, astrophysicist, author, and science popularizer, is rumored to be the topic of her new book. She also tweeted, "That's why I'm writing a book so you guys can get a head start I wish I had," which seemed very cryptic. We do know that she is very mindful and enjoys reading spiritual books, so will she be writing her own spiritual book for her fans? Is Chantel Jeffries going to be the new Ghandi for our generation? In an interview with Good American jeans, Chantel did mention that her new book would also go hand in hand with a jewelry line. Do we also see some cool crystal necklaces, charms, and earrings in the works for this multitalented star?
8 She Also Has A Jewelry Line In The Works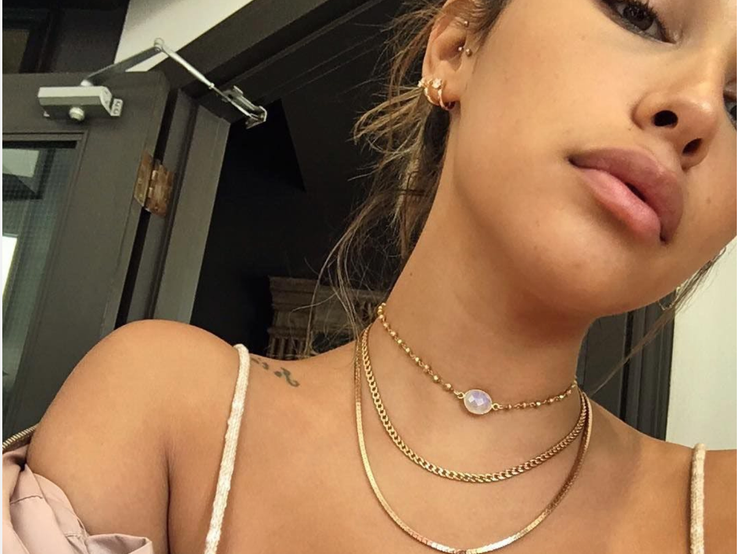 Chantel Jeffries really likes to keep busy, and shared with the people of Good American that not only is she out there showing off her DJ skills, she's also writing a book and creating a jewelry line that will coincide with each other. "Weirdly enough, my book and jewelry line go hand in hand. I've always wanted an outlet where I can share another side of my personality so this was the perfect medium," she said in her interview, adding, "As far as my jewelry line, it's more than just fashion— I wanted all the pieces to have a deeper meaning to where you really feel like they become a part of you and your life." If we had to guess, Chantel may be currently researching about certain crystals and gems that are said to have deeper meanings behind them. Some people believe certain gemstones have the power to heal, protect, provide balance, help you recognize your ambitions, and even shield you away from negative energy. Is the star going to show us a different side to her in this way? With her cryptic tweet about her book and jewelry line, we're hoping that she'll share more about her upcoming plans soon.
7 She Enjoys Sharing Her Beauty Tips On YouTube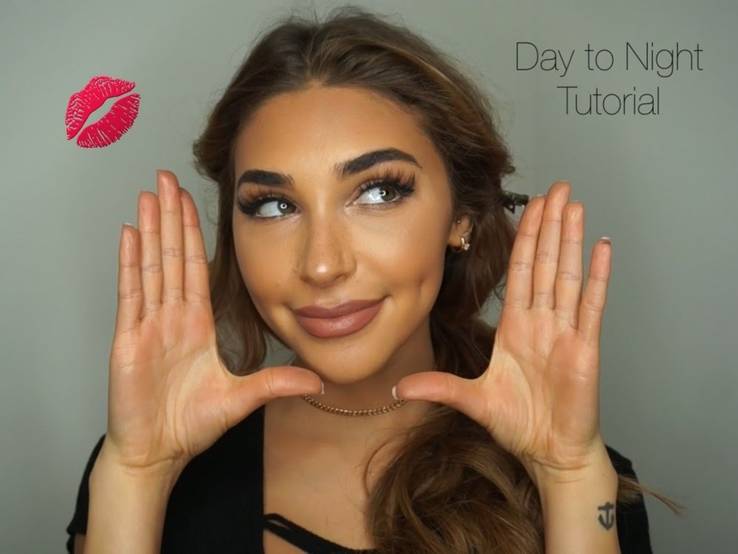 Chantel Jeffries currently has a YouTube channel with almost 900,000 followers. The star lets her fans in on her everyday life as a DJ, traveling, things you may have never knew about her, and, of course, plenty of makeup tutorials. There is no question that Chantel is a beautiful woman, and people want to know her makeup tips and tricks. Thankfully, she's also open about giving her fans her makeup secrets and how anyone can get her exact look. She has a bunch of "Get Ready With Me Videos" on her channel, as well as makeup tutorials on her nighttime skin routine, easy day to night makeup routine, and how you can get ready like Chantel as she heads out to a red carpet event. Besides sharing her makeup secrets, Chantel is also very open about what she eats and how she stays healthy and even likes to take her fans on a trip of her day-to-day affairs like radio interviews and unpacking some of the new clothes and shoes she's received. With almost one million followers, Chantel is good at keeping her YouTube channel up to date and keeping all her fans and followers in the know about what to expect from her.
6 She Has Nine Tattoos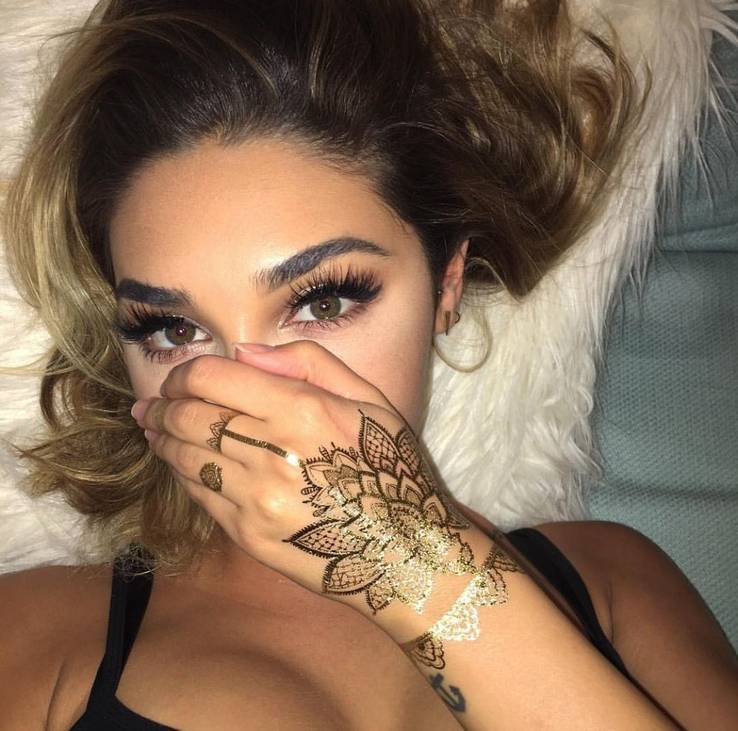 Chantel Jeffries is a big fan of posing in a number of bikinis, and she's got the body to do so. You'll probably notice that this star has a few tattoos, especially when she's practically wearing almost nothing. To be exact, Chantel has nine tattoos. In an interview with bikini.com, the young Hollywood star stated that she has tattoos that represent different things in her life. "We go through things in life and it's just like a reminder. It's just like something like, 'Oh, I got this at this time in my life.'" Chantel said in her interview. So what are Chantel's nine tattoos? According to stealherstyle, the star has an anchor on her wrist, which we see very often in her YouTube videos, a compass on her side, Hebrew on her side, which people believe says "Jesus is our God," "Noir" on her hip, the French word for black, "Je t'aime" on her chest, a chess piece on her wrist, where she told her Twitter followers means, "Never be the pawn in anyone's game. You are a queen. The most powerful piece in the game," a geometric design on her upper back, 369 on her elbow, for her love for the scientist, Nikola Tesla, and a heart on her knee.
5 She's Got A Great Sense Of Style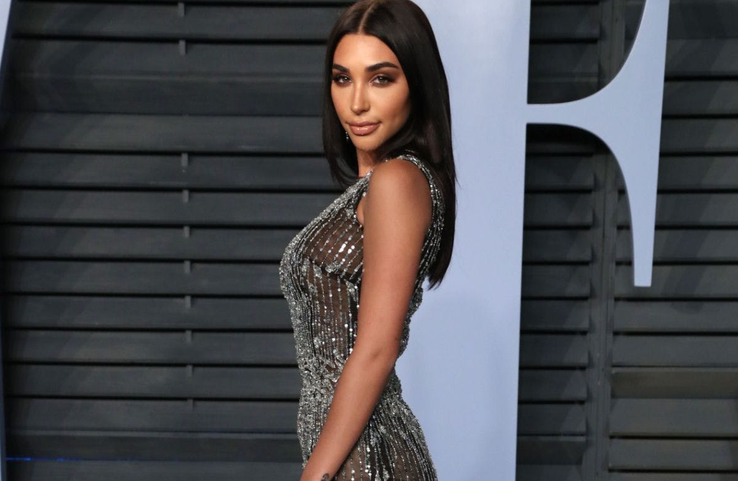 Chantel Jeffries is one stylish celeb. Even when she's grabbing lunch with a friend in a simple crop top and high-waisted jeans, the star always looks put together and effortless. When she is not dazzling on the red carpet, like in this photo at the 2018 Vanity Fair Oscar Party, you can see Chantel in Los Angeles rocking co-ords, a body suit with a plunging neck and jeans, an oversized hoodie, or a cool slip dress with sneakers. She's pretty much always on trend and is a celeb who a lot of young women love to mimic, especially when it comes to the clothes she wears. Jeffries has also partnered with clothing brand Pretty Little Thing, the same company Kourtney Kardashian partnered with, to create her own look-book of clothes she loves from the company. From little party dresses to rocking this season's athleisure trend, Chantel knows what's in style. If you want to dress just like Chantel Jeffries then Pretty Little Thing is a great start, and the best part about it is that it is affordable. Now that the 24-year-old is becoming better known in the music industry and in Hollywood, we're sure we'll see her showcasing her unique taste in fashion.
4 If She Wasn't Modeling Or DJing, Chantel Would Love To Be A Dermatologist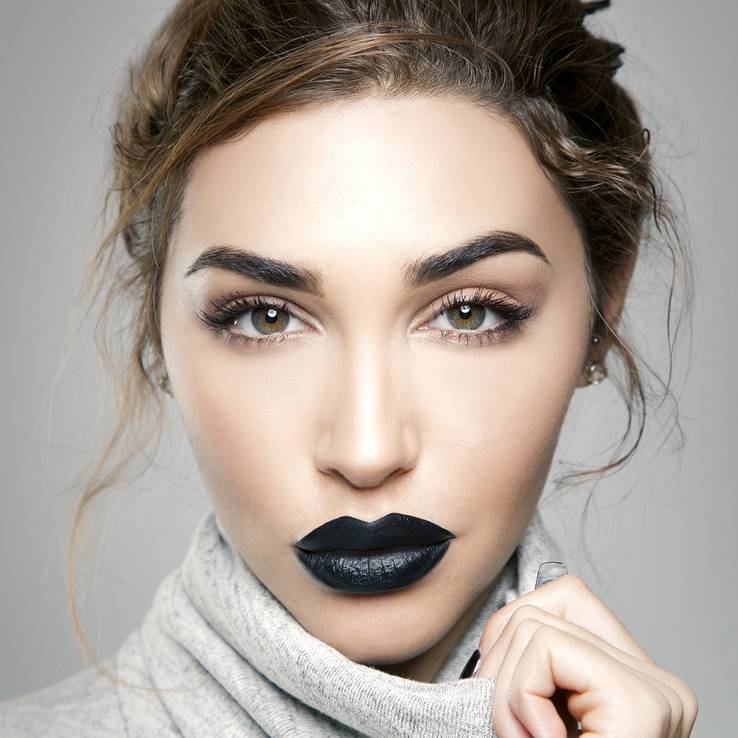 If Chantel Jeffries wasn't spinning or creating music and modeling for campaigns, the brunette beauty admitted that she would have loved to pursue a career in dermatology. If you didn't know, Chantel actually received her degree in Communication Arts and Fine Arts from Florida International University in Miami and graduated with a 4.0, so this girl also has brains. But, if she didn't choose the career path she has now in the public eye, Chantel said that she would have loved to be an actor or a dermatologist. She did make her screen debut with a small role, as a character named Fawn, in the film The Perfect Match, which starred Terrance J and Cassie. Chantel also admitted that she is a big fan of skincare and taking care of her skin, which makes sense because the 24-year-old appears to have flawless skin, especially while watching her do her makeup tutorials on her YouTube channel. She's also uploaded vlogs of herself putting on facemasks and constantly washing her face every night. Her love for taking care of her skin is what led her to wanting to become a dermatologist, so she can help others with their problem skin. However, Chantel chose to put her DJ skills first, and hey, we don't hate her for it.
3 She's A Fan Of Conspiracy Theories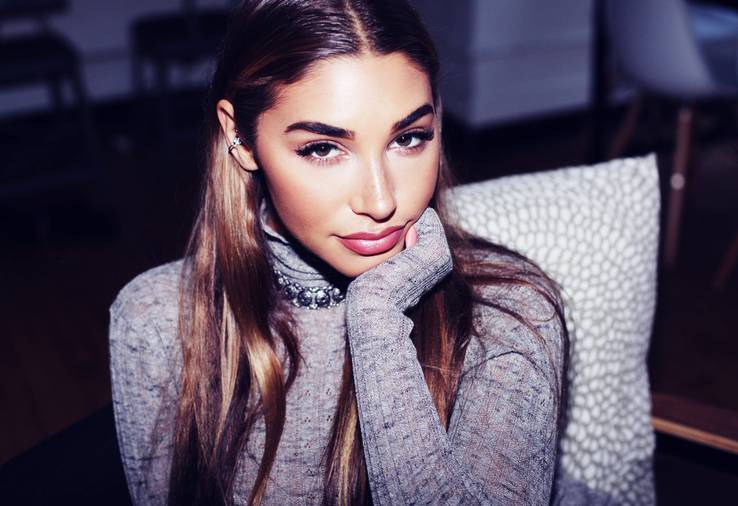 Like many other people in the world, Chantel is also a big fan on conspiracy theories. When a fan on Twitter asked Chantel about the top three conspiracy theories, she answered, "I think the top three conspiracy theories are aliens, obviously, and the government hiding their UFO program and their alien information from us. My second one is Paul McCartney actually not being the real Paul McCartney, and being dead, that's another big conspiracy theory that fascinates me. And the third one is the government putting things in our water supply to effect our mood, and I talked about this on Snapchat, where lithium in our water supply, how it affects people's moods, and how places that have higher levels of lithium, they have lower levels of suicide and homicides," Chantel shared, adding, "And that's interesting to me, how thinking about the CIA use to give people LSD for mind control." Who knew this 24-year-old DJ knew so much about conspiracy theories? Maybe Chantel will end up adding some sort of conspiracy theories in her new book since it does seem like she will be discussing her spirituality and life in general.
2 She's Been Learning French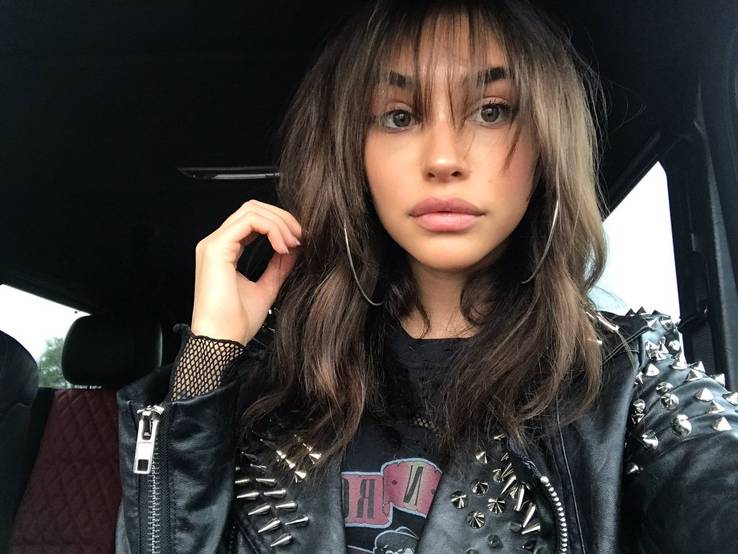 During her spare time, you can catch Chantel Jeffries teaching herself French and maybe even jamming out to a song or two in French and singing to it as well. In a YouTube video she posted, answering her fans questions, Chantel was asked how she learned French. She stated that one of her best friends, social media influencer, Catherine Paiz, had been teaching the young starlet the language of love. "So I started learning French when me and Catherine became friends, we lived together. She's from Montreal so she's Quebecois, so she speaks French, and so I really wanted to learn because my family is French, and I just never learned it as a child because my parents spoke Spanish at home, even though were not Spanish," Chantel told her fans, adding, "I really wanted to learn French, so Catherine helped me and we practiced, and then I went on my own and I will listen to French music all the time and I would read the lyrics in English and in French. I have this app on my phone that I practice my French when I'm just on my phone and not looking at anything, I'll go on the app and I'll practice my French."
1 She's Big On Being Healthy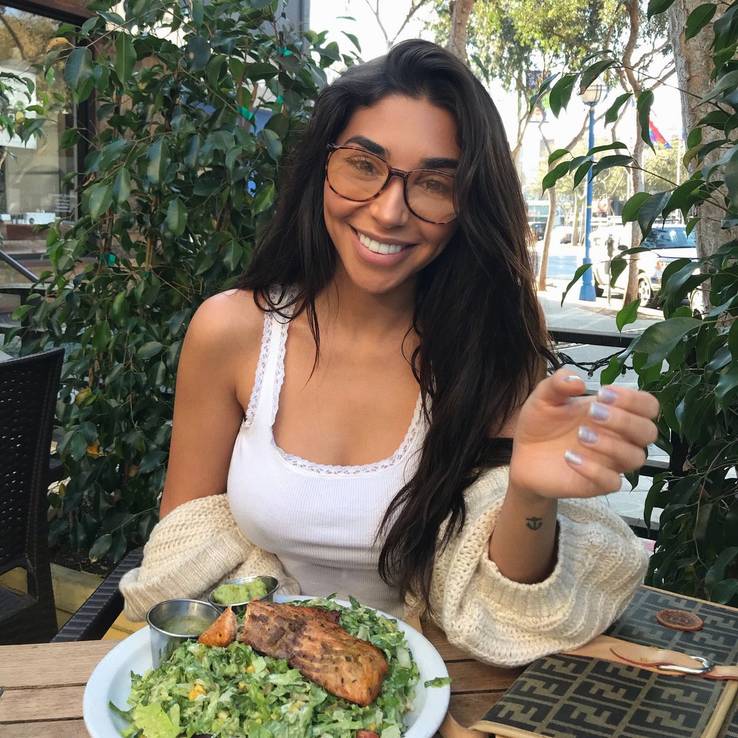 If you're a fan of Chantel's YouTube channel, you've probably watched her healthy eating vlogs where she makes her own food at home and strives to eat better. The starlet mentioned that she's gluten free and learned she had a gluten allergy, so she incorporates as much gluten free foods in her diet as she can. Chantel is also a huge fan of sushi, so much so that the model's Snapchat emoji is the sushi emoji. When it comes to working out, Jeffries mentioned in an interview with myfashdiary that she tries to work out as much as she can. "I try to work out every day when I'm in town," Chantel said, adding, "When I'm traveling, it's kind of hard. I mostly do cardio and lift weights and work at Equinox – I like it there because I usually sit in a steam room post workout." If you're interested in learning more about the foods Chantel eats, her diet and her workout routine, you can easily find them all on her YouTube channel. She even created a YouTube video with her gal pal, Catherine Paiz, showing what she exactly eats in an entire day – from oatmeal in the morning to chugging down charcoal water, you'll pretty much learn a lot about this Hollywood star.
Source: Read Full Article