19 Random Men And Women We Forgot Lindsay Lohan Dated
Being in the public eye can make it hard to maintain a private life— who you surround yourself with or who you are dating is bound to make it to the media. Just like most celebrities, Lindsay Lohan has had her fair share of relationships that were made public. The Mean Girls actress has been involved in many relationships with many different people throughout her career. Even when she tried to keep her personal life out of the spotlight the media, someone always gave information to the public.
There have been many relationships that Lindsay has confirmed and denied. Whether these relationships were confirmed, denied, or just rumors, they are a part of Lindsay's dating history. Back in 2014, a hand-written list of people who were supposedly Lindsay's former lovers was revealed. The list was never meant to be made public and was written as a part of a rehab activity. Many people were shocked when this list came out because of some of the names that were presented on this list. Some of those who found their name on the list denied it, while some came forward with the truth. This lovers list included A-lister celebrities such as Justin Timberlake, Zac Effron, Ashton Kutcher, and many more.
Lindsay has had so many relationships throughout the years that it is normal that some of them would be forgotten about. Whether these relationships were confirmed or just rumors, here are 20 random men and women we forgot Lindsay Lohan dated.
19 Joaquin Phoenix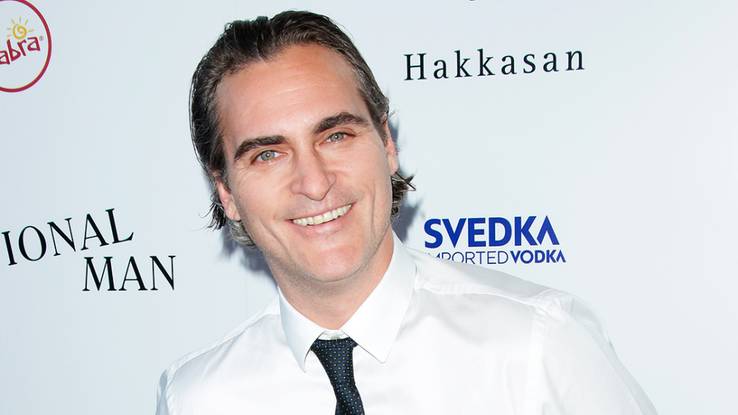 Back in 2006, it was rumored that Lindsay and "J.Pheonix," as she would call him, dated. The story came from an unknown source, therefore, not many media outlets reported on it. However, when they were seen leaving a club together the media started to question if the source was telling the truth. Many media outlets questioned if they two were dating. Joaquin is an actor, producer, and activist. He has won many awards, such as a Grammy Award, a Golden Globe Award, three Academy Awards, and was nominated for a British Academy Film Award. Joaquin apparently had not been seen in the Hollywood scene often because he was working on a project. When he reengaged in the Hollywood party lifestyle and was out in public, he was spotted with Lindsay. Those who saw the two partying together said that Lindsay was all over Joaquin. Despite the two never actually confirming the status of their relationship, Lindsay did admit she had a relationship with the actor by placing his name on her list.
18 Wilmer Valderrama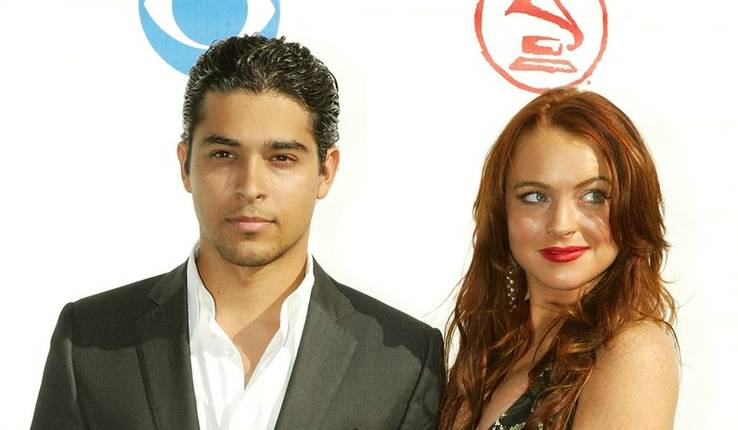 Best-known for his role as Fez on the hit sitcom, That's '70s Show, Wilmer and Lindsay dated for around a year and a half back in 2004. The couple made their relationship public and Wilmer did not hide the fact that he was in a relationship with Lindsay. In 2006, Wilmer was on the Howard Stern's radio show and discussed the couple's relationship in detail. He might have given listeners a little too much information, but surely, Lindsay did not mind hearing that she made her boyfriend happy. The couple dated back when Wilmer was only 24 and Lindsay was 17. It did not matter that when the two started to date, Lindsay was technically underage. Once Lindsay turned 18, the couple was unable to fix their relationship and they split up. Despite no longer being together, Wilmer admitted that he still had feelings for Lindsay, but Lindsay never made it clear if she felt the same way. However, those feelings did not stick around for long and disappeared once he started to date his now ex-girlfriend, Demi Lovato. This relationship was no secret as the couple made many public appearances together.
17 James Franco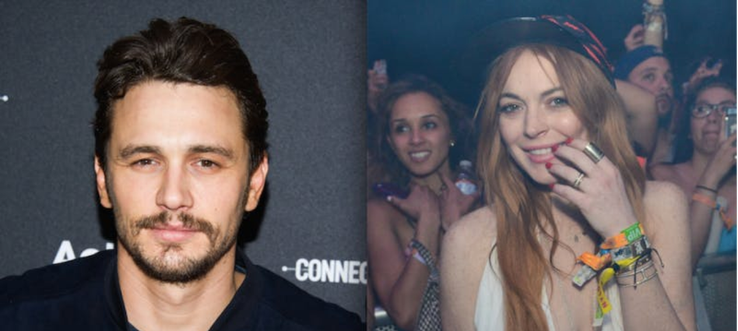 James Franco found his name on Lindsay's former lover list. The actor has joked about being with Lindsay while filming his movie, This Is The End, however, he denies anything actually ever happened between the two. He announced that he is unsure why his name was on that list. He has publicly stated that Lindsay has tried to make a move on him, but he had turned Lindsay down and was never in a relationship with her. When Lindsay found out that James was denying their encounter, she decided to come forth with the details of what took place. She goes into detail about the conversations they had that day and how everything went down. James also commented by, once again, denying it and also saying that she had issues and was delusional for even including him on that list. However, he does claim they were once good friends but are no longer close like they once were. He may be on her list of lovers, but there is no clear evidence that the pair actually dated. There was no explanation given as to why James Franco was on her former lover list, therefore, we do not know the truth behind what happened between the actor and actress.
16 Aaron Carter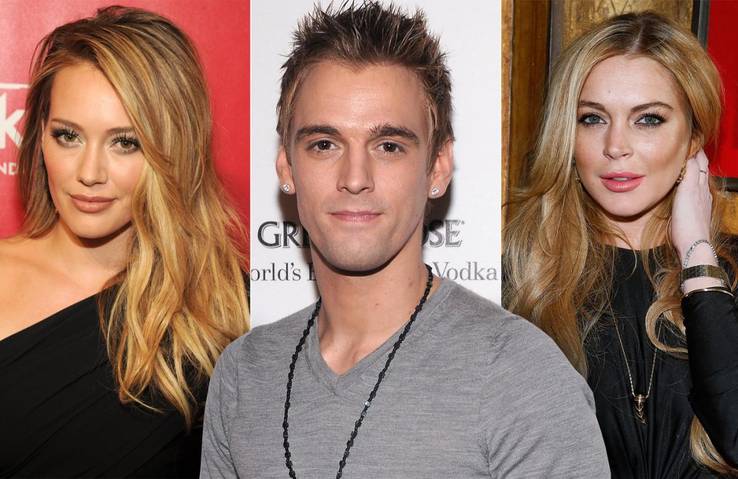 In the early 2000's, Lindsay dated the singer, Aaron Carter. The two were around the same age and, due to their careers, they were often around the same group of people, therefore, it comes as no surprise that the two would date. This relationship caused a lot of drama in the media because it starting to form while Aaron Carter and Hilary Duff were still dating. Aaron admitted that after dating Hilary for over a year, he was getting bored with their relationship, therefore, he started to get to know Lindsay Lohan on the side. When Aaron and Hilary broke up, Aaron and Lindsay started to date. However, the feud between Hilary and Lindsay lasted much longer than the relationship between Aaron and Lindsay. Once the couple split, Hilary and Lindsay started a silent war by showing up at each other's red carpet movie premieres. They knew how to bother one another and knew how to make each other mad. It was not long until the war went public, which led Hilary to ban Lindsay from her film, A Cinderella Story's, premiere. Hilary never spoke negatively about Lindsay, even though Lindsay made it known she was no fan of the Lizzie McGuire actress. It is not clear what started the feud between the two actresses, however, it has been speculated that it had to do with Aaron.
15 Heath Ledger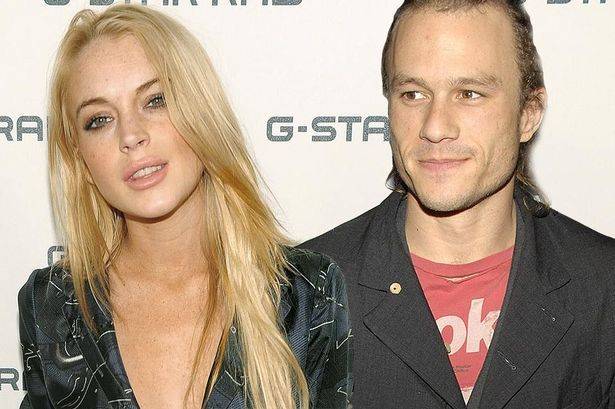 Another name on Lindsay's former lover list is Heath Ledger. Lindsay's mother, Dina, confirmed that her daughter was secretly dating the actor before he died in 2008. Despite this confirmation, Lindsay states that the two were just really good friends and never confirmed that the two were actually in a relationship. This led to many suspicions as to why her mother would confirm something that her daughter denies. With conflicting statements, the public could only think that the couple kept their relationship a secret and out of the media. According to the DailyMail, back in 2011, Lindsay's private diary was made public and she wrote in it that she was in fact in love with Heath and that he was the love of her life. The diary hints that there was a romantic relationship between the two. Whether they were in a relationship or not, on the anniversary of the actor's death, Lindsay tweeted that he will forever be in her and his daughter's hearts. Many people speculated that Lindsay must have been close with Heath's daughter, therefore, there must have been a special relationship between the two.
14 Max George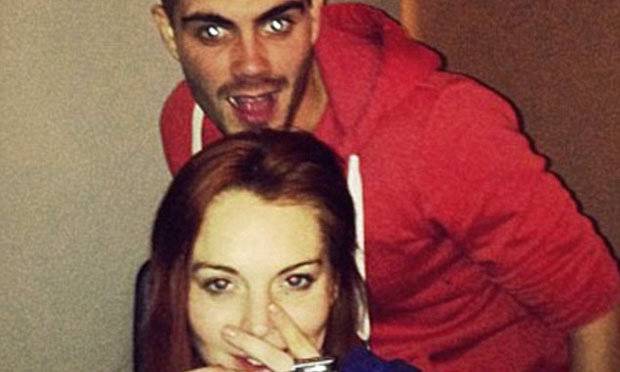 Late in 2012 through 2013, Lindsay dated Max George, who was a singer in the band, The Wanted. Max George was from the United Kingdom, however, he spent a lot of time in Los Angeles because of his music career. When the idea that the two were hanging out, the public painted Lindsay as a groupie and was even accused of assaulting a woman in a club who tried to get close to The Wanted band member. In numerous interviews, the singer has confessed that Lindsay was his celebrity crush. Max would not confirm whether or  not they had anything serious between them. When asked about the couple, his rep would not comment on the relationship between Max and Lindsay. When no one is willing to make a comment, then there must be more to the story that no one wants anyone to know about. Whether if they were in a serious relationship or not, Max has admitted that he called Lindsay after she went to rehab to check up on her and to show his support. This proves that he still cared about her well-being, even if they were no longer in a relationship.
13 Samantha Ronson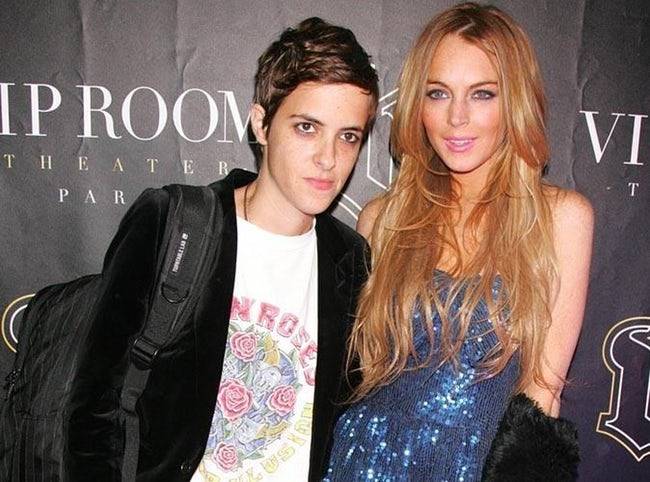 Between the year 2008 and 2009, Lindsay dated the English DJ, Samantha Ronson. Lindsay stated that Samantha was her best friend. She was a friend who was there for her when she needed one and when she felt like there was no one else in her life she could turn to.   Three years after the two split up, Lindsay admitted that her relationship with Samantha was toxic. Their relationship contributed to the downward spiral that Lindsay was going through.  Despite not being good for each other, Lindsay and Samantha are still friends and do what they can to maintain a positive friendship. She explained that two toxic people cannot be good together, therefore, they decided to go back to the way things used to be between them since it seemed to work out better when they were just friends. This relationship was major for Lindsay and the media, it was the first public lesbian relationship for the actress and it shocked the public. Their relationship got mixed feelings when it came to the public and how it was preceded in the media. Lindsay admits that even though she felt bold enough to announce that she likes a girl, it put her in a situation where she was being attacked every day.
Featured Today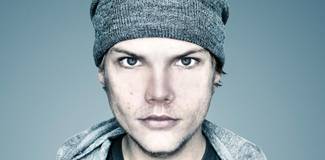 Avicii: DJ & Producer Dead At 28 Years Old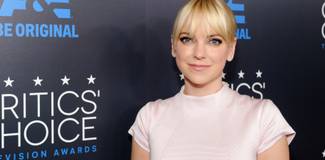 Anna Faris Responds To Chris Pratt's 'Divorce Sucks' Comment

20 Celebs We Want To Become Superheroes In The Next Phase Of The MCU

12 Adam Levine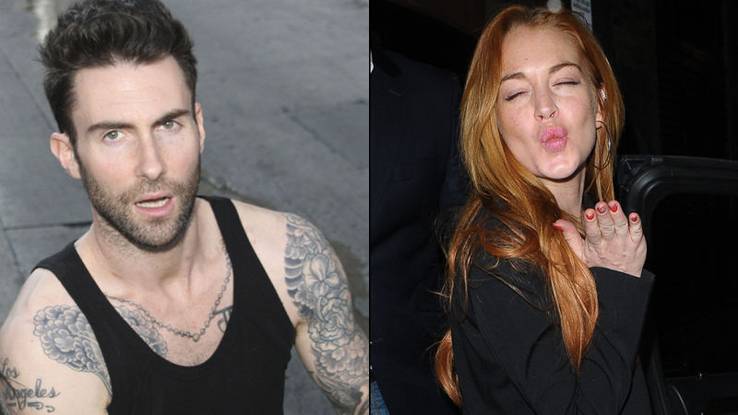 It was stated that, at one point, Lindsay and Adam Levine dated briefly. However, it is hard to tell if this was, in fact, was the case. His name was on her former lover list even though Adam is confused as to why he is even on it in the first place. During an interview, Adam was asked about the list and he denied ever being with Lindsay. He insisted that he never had romantic relations with the actress and that is all he would comment about. This interview made people believe that through Adam's comments on the situation that something happened between the two. At first, James Franco denied being with Lindsay, but then he admitted that they did kiss. Besides, in the past, Adam has been known to be a womanizer at times. Whether this list is true or not, Adam is now in a happy relationship with children, so this relationship is just a thing of the past.
11 Ozzy Lusth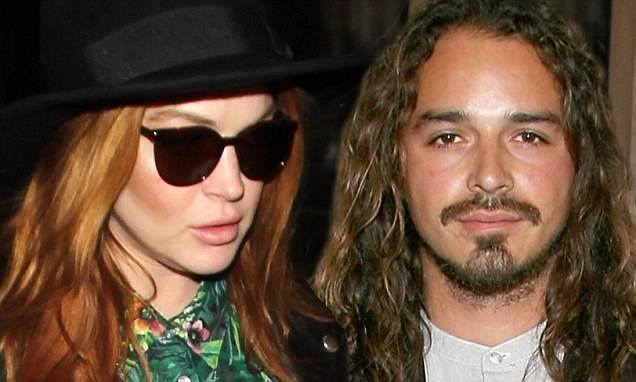 Ozzy Lusth is an American reality show personality who appeared on many different seasons of the hit television show, Survivor. Along with appearing on these shows, Ozzy was also known for dating Lindsay for a short period of time in 2011. The two were often partying together and were spotted together out in public numerous of times. Ozzy was really close to the Lohan family, as he was often photographed with her mother. At the time of their relationship, Lindsay had decided to get help and check into rehab. However, this was not good for their relationship, as it caused friction between the two.  The two had a falling out when Lohan got out of rehab. Lindsay did not get the help that Ozzy thought she would while she was in rehab so the couple stopped talking. Ozzy stated he had stopped talking to her because she went off the deep end and went back to her old habits. Shortly after the breakup, the two did rekindle their friendship and were spotted out drinking and partying together. However, they did not rekindle their relationship romantically as Lindsay decided to cut him out of her life for the better. Their relationship proved to be harmful to both of their lives. Even though they are no longer friends and do not speak to each other, Ozzy has expressed that he wishes nothing, but the best for Lindsay.
10 Danny Cipriani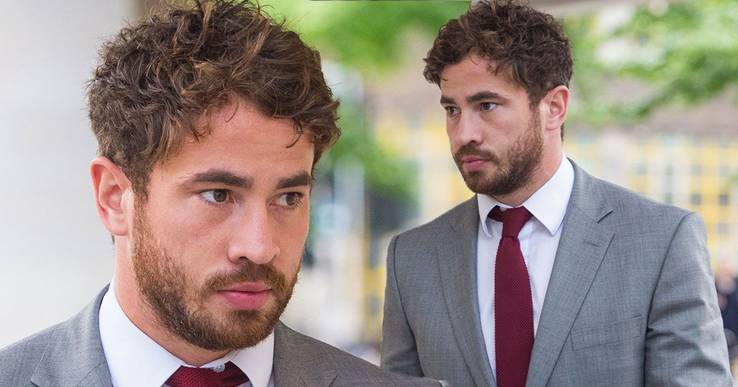 Lindsay spent quite a few years in England where she had formed many relationships during her stay. She met a lot of people and partied with all the well-known people of the United Kingdom. The former rugby player, Danny Cipriani, is another man who made it to Lindsay's former lover list. The Daily Mail deemed this pairing "one of the most unusual pairings in showbiz history." Since this pair was so unusual, it was not made clear how the two met, but Danny claimed that he met Lindsay in Los Angeles and that the two were friends for a long time. The two were spotted enjoying each other's company as they went on two dates in less than 48 hours. Just after their first date, Cirpriani was seen entering Lohan's apartment in the early hours of the morning. A source close to the rugby player said he had fallen for Lindsay, even though many people believed she was just a rebound because he had recently broken up with his model girlfriend. Danny stated that his bad boy persona comes in the way when meeting girls, but being with a wild child like Lindsay, that did not matter and he stated that she is a very sweet girl. He has been through a lot during his career and that is something he could relate to Lindsay and what she was going through. Rebound or not, their relationship did not last long.
9 Eilat Anschel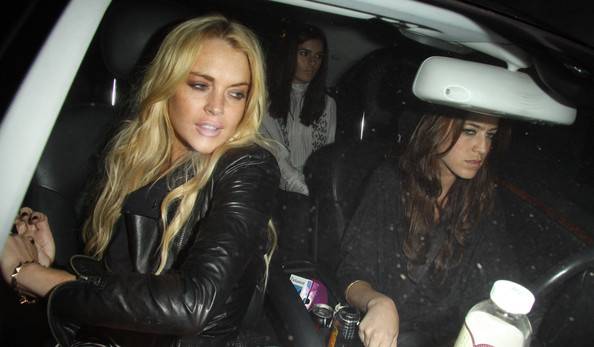 Israeli fighter, Eilat Anschel became the new girl in Lindsay's life back in April of 2010. Eilat was a former member of the Israeli Defense Force and had just completed her mandatory term in Israeli army when the two met in Los Angeles. This relationship was not the first time Lindsay was with a woman, therefore, it was not a big shock when the news hit the media. The only shocking thing was who was this girl because not many people knew. Things between the two got serious real quick and Lindsay would lean on Eilat for support through the tough times. She would always turn to Eilat when she needed someone to talk to. Those close to her said that the relationship was not good for Lindsay because she was totally obsessing over Eilat and would always be around her and never left her side. Their relationship only lasted a short month and it was not disclosed what happened to the pair or if they remained friends after separating. The media did not hear about Eilat after their split. This relationship did not get too much attention from the media, due to the unfamiliarity of Eilat and since their relationship was really short.
8 Calum Best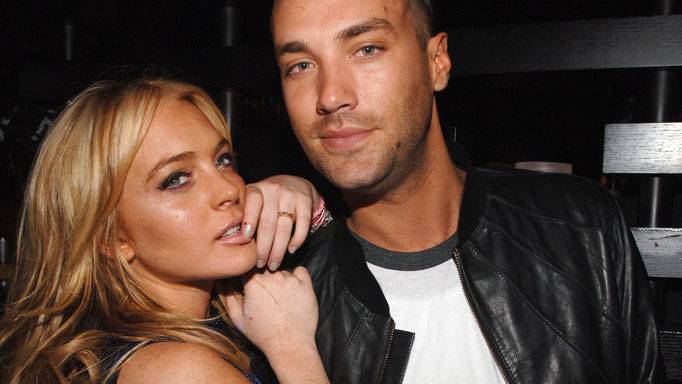 In 2007, Lindsay dated the British-American television personality, Calum Best. Calum was born in California but spent most of his life living in England. The couple expressed many similarities, which is how they were able to get along so well. The two loved the nightlife and enjoyed partying until the early hours of the morning. They would always be out socializing and partying at all the hot spots in California. Like most of Lindsay's relationships, her relationship with Calum did not last long. In 2015, Calum released a book that mentioned his brief relationship with Lindsay. Calum claimed that his relationship with Lindsay were some of the worst times in his life. The two were so much alike that it was proven to be hazardous for their relationship. He explained that the two were both crazy and loved to party, which made things a little dangerous. He also admitted that he was not the best boyfriend and when the couple would go out he would still flirt with other girls in front of Lindsay. He admitted to cheating on Lindsay and recalled a time when Lindsay caught Calum with another girl in his hotel room, which ultimately led to the couple calling it quits.
7 Courtenay Semel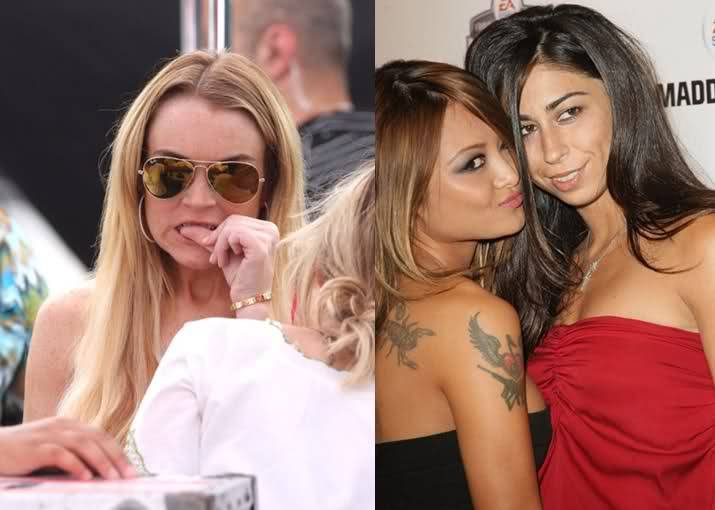 Throughout a few months in 2007 and 2008, it was rumored that Lindsay and the actress, Courtenay Semel, were more than just friends. At this time, Lindsay was known to have relationships with women, therefore, it was believable that Courtenay and Lindsay could be in a romantic relationship. The two got along very well and had a lot in common, such as going in and out of rehab many times. Courtenay called herself the "The Don Juan of the lesbian world." Not only was Courtenay seeing Lindsay, she was also known to be dating Tila Tequila. The media often twisted the relationships that Courtenay was in. She explained that the media made her relationship with Lindsay into a romantic one, which made her feel like she could not be friends with anyone without people thinking they are dating. Like Lindsay, Courtenay took time out of the limelight to get her life straight. She admitted that she was a mess and her behavior was not acceptable. She went back to school to get her master's degree and is now a therapist. Courtenay does not want to just be known as Lindsay's ex-girlfriend and wanted to make a name for herself that would overwrite the reputation she previously made for herself.
6 Robbie Williams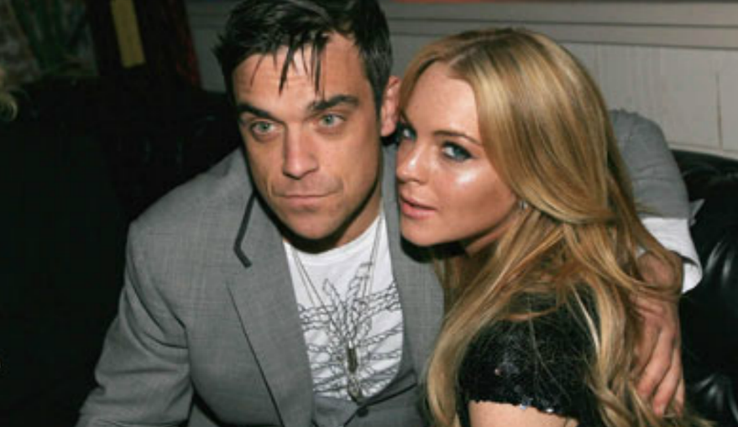 Back in 2005, it was rumored that Lindsay dated the singer, songwriter, and actor, Robbie Williams. Robbie was a member of the pop group, Take That, and had also pursued a solo career. The two became friends after they both completed their time in rehab. During their relationship, Lindsay did admit that she was dating someone, but did not confirm who that somebody was. She stated that she was happy and she was having fun. Many people speculated that the person she was referring to was Robbie because they were spending so much time together during this time frame. The two were seen at after parties in Los Angeles and movie premieres in Hollywood. It was no coincidence that the two were always at the same party hanging out with each other. Despite spending so much time together, a source close to Lindsay claimed that the two were not dating and that Lindsay actually gave Robbie the cold shoulder and walked away from him. After not getting lucky with Lindsay he left the club. Surly after this encounter, Lindsay gave him another chance. There was a lot of speculation that went on and nothing was known for sure when it came to their relationship.
5 Harry Morton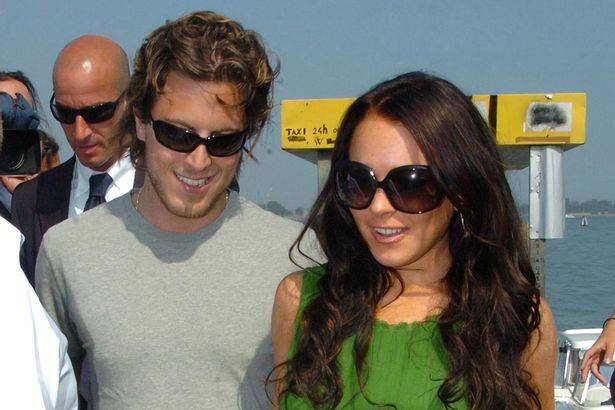 The restaurant owner, Harry Morton, dated Lindsay for a few months back in 2006. Sources close to the couple said that the pair were inseparable and were always holding hands at parties. They would hit all the hot sports in Hollywood together and were always by each other's side. After only a few months of dating, it was reported that the two split up. It was announced that he broke up with her after they two were spotted eating dinner. There seemed to be no issues during dinner, but after the meal, Lindsay was seen very upset and crying. Sources close to the couple said that they did argue a lot, however, that was not the reason for them calling it quits. It was proclaimed that the couple was just too different. Harry described himself as more down to earth and not into the same things as Lindsay. Lindsay enjoyed the party scene and Harry was sober. He said that Lindsay was too much drama for him. After the breakup, Lindsay was seen in public meeting up with her friends at a restaurant crying to her friends. After splitting with Lindsay, Harry was seen going on many dates with other celebrities, such as Demi Moore and Britney Spears. It was obvious that he had no problems moving on from Lindsay.
4 Ryan Adams
It was not made clear if Lindsay and Ryan Adams were actually dating, but the pair was romantically linked back in 2006. Ryan Adams is an American singer-songwriter who was a part of a band, however, he is more known for his solo career as an artist. She secretly dated Adams for months and friends of Lindsay said that she would spend all her free time with the singer and would spend almost every night at his apartment in New York. Sources have also claimed that Lindsay believes that was is in love, as she devoted a lot of time towards the relationship. Lindsay has been known to have a thing for musicians, therefore, dating Adams did not come as a surprise. Many of Ryan's ex-girlfriends said that him dating Lindsay would be a downgrade and had nothing nice to say about Lindsay. It was not made clear as to why the couple split. When Lindsay's private journal was made public, a few pages were ripped out and her relationship with Ryan was not mentioned anywhere. Either their relationship never happened or it did not mean anything to Lindsay, therefore, she forgot all about it. This relationship still remains a mystery.
3 Chris Pine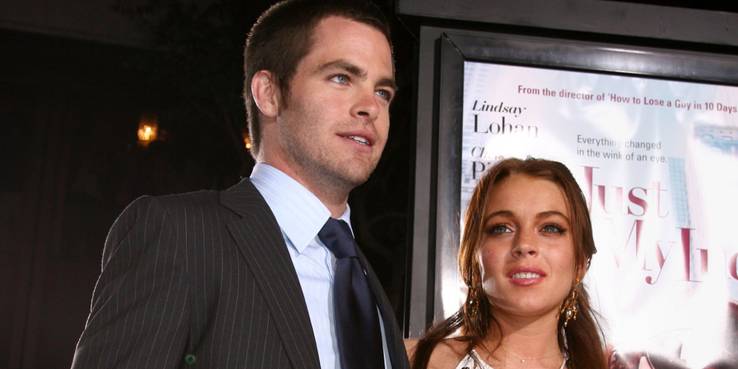 Chris Pine co-starred with Lindsay in the movie, Just My Luck. It is not unusual for people to speculate co-stars dating as it happens often. When filming a movie together, you are spending a lot of time with your cast members. Therefore, it was not a surprise when it was rumored that the two were dating. At the time, Chris was an unheard of actor, while Lindsay was already well-known in the industry. This made it seem like Chris was using his relationship with Lindsay to further his career, which he claims were false accusations. The couple never confirmed their relationship, but Chris did reveal that he did learn a lot while working with Lindsay. According to EOnline, he said that working with Lindsay was pure insanity and compared it to what it would be like to be around the Beatles. She drew in a large crowd whenever the two were in public and it was chaotic.  He said it was fascinating to watch all the wonderful things that happen when you are doing what you like, but he also saw the dangerous side of it. Through this role, he was able to secure many other leading roles in movies. He was able to gain valuable lessons when it came to starting out in the movie industry.
2 Jared Leto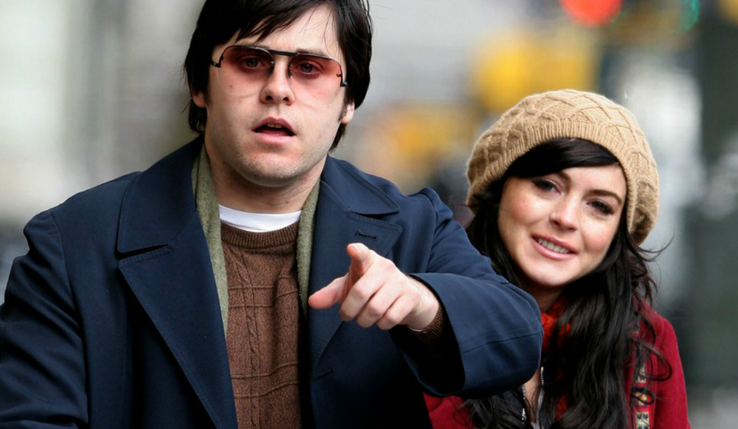 In the movie, Chapter 27, Lindsay co-stared with the actor, Jared Leto. Once the movie was released, rumors speculated that the two were dating. For Lindsay, this rumor came as no surprise since it had been speculated before that she dates her co-stars. It was never confirmed if they were, in fact, in a romantic relationship, but it was no secret that the two were spending a lot of time together because they were starring in the same movie. Photos surfaced of the two getting cozy while shooting. Despite spending so much time together on set, Jared stated that he did not have many conversations with Lindsay. In fact, he said he did not talk to anyone. He would stay in character all the time and his character was very isolated, therefore, he took that approach as well. This movie was a sensitive topic and he wanted to approach it in the most respectable way possible. The rumors about him and Lindsay being in a relationship were not on his radar. When Lindsay was approached about the rumors by Allure magazine, she also shut them down and denied that she was ever in a relationship with Jared. However, she admitted to Kode magazine that she had an "on and off relationship" with the actor.
1 Talan Torriero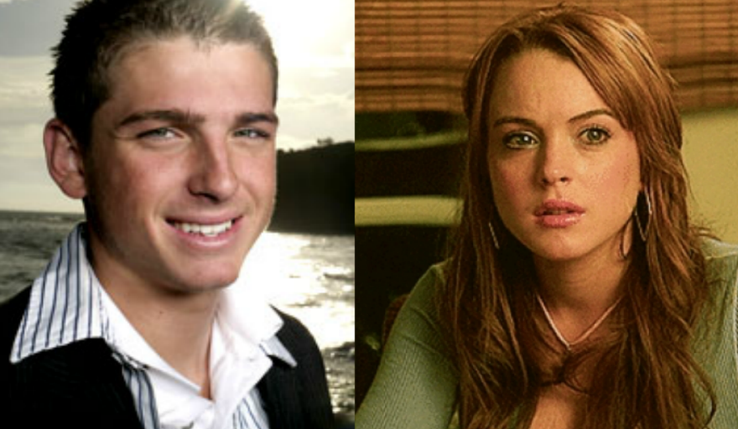 Throughout her years, Lindsay has dated many different types of people. Everyone is familiar with the reality show, Laguna Beach, and had grown to love and hate the cast members. Lindsay was no different, as the cast member of Laguna Beach, Talan Torriero, was rumored to be dating Lindsay back in 2005. Their relationship was short lived and was filled with drama. It was said that Lindsay was feuding with Kristin Cavallari, which if you watched the show, you would know that this is no shocker. Kristin was also a cast member of the show and she often found herself being involved in a lot of drama. Kristin stated that she once shared a bed with Talan during the time Lindsay and Talan were together. Kristin explained that she was fully clothed and stated that nothing happened between the two. However, Linsday did walk in on them and according to Kristin, Lindsay started to freak out and slammed a glass on the table. She stated that the incident got so bad that Talan had to ask Lindsay to leave. Kristin believed that Lindsay was jealous of their relationship. Lindsay's rep said that the event did not take place and that Kristin made it up to gain publicity.
References: E Online, MTV, Daily Mail, People Magazine, Radar Online, Allure Magazine, Kode Magazine
Source: Read Full Article