19 Times Caitlyn Jenner Got So Real On Social Media
For those of us who have been living under a rock, Bruce Jenner transitioned to Caitlyn Jenner in 2015 after, in her own words, 'having lived a lie for so long.' During an interview with The Guardian Caitlyn detailed of how as a child, Jenner struggled greatly with who she was. All she knew was that she was fascinated with her older sister Pam's clothes and that when she looked in the mirror, she hated what she saw.
Becoming a woman did not, however, come without its share of challenges for Caitlyn. First was the hate and criticism that followed her highly publicized Vanity Fair reveal in 2015 that she had become a woman. Many called her a 'science project' with some even slamming her saying that she was 'evil' and 'rebuking God.' However, with a little help from Kanye West, she was able to rise above the hate and embrace her new lease on life.
On July 26 2015, the show I Am Cait, aired for the first time on the E! Network. The docu-series detailed Caitlyn's life after her transition. It ran for 2 seasons before it was announced that it would not be renewed for a third season after both parties mutually agreed not to proceed with it.
Ever since she transitioned, she has gone through very many changes, in a very public manner and has used social media as a tool to showcase all of these milestones, more so her Instagram.
Here are 20 times Caitlyn Jenner got so real on her Instagram:
19 Her Path To Womanhood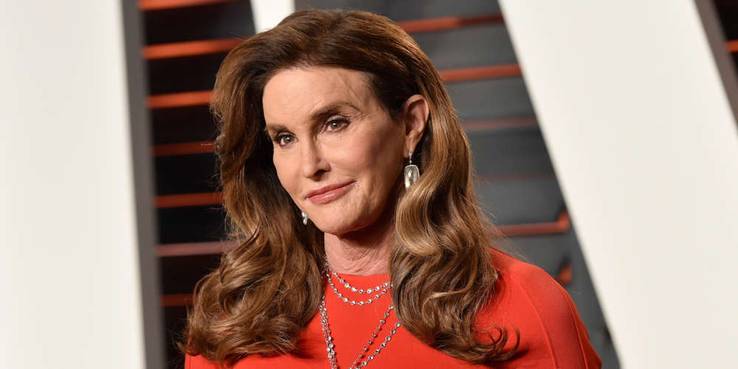 Caitlyn Jenner admits that her path to womanhood has not been one without its fair share of difficulties. From having to contend with the reality of letting 'little old Bruce' go, to having to deal with the fact that she is a woman and that not everybody will be okay with it.
On International Women's Day 2018, Caitlyn reposted a video from CNN in which she narrated the difficulties she is encountering as she learns to be a woman. From gender equality to their prescribed roles and place in society. She said that she has been "inspired by strong women". Naturally coming out, for anyone is a terribly difficult thing to do, so to have the strength to do so, was incredibly inspiring.
18 Her want to make things better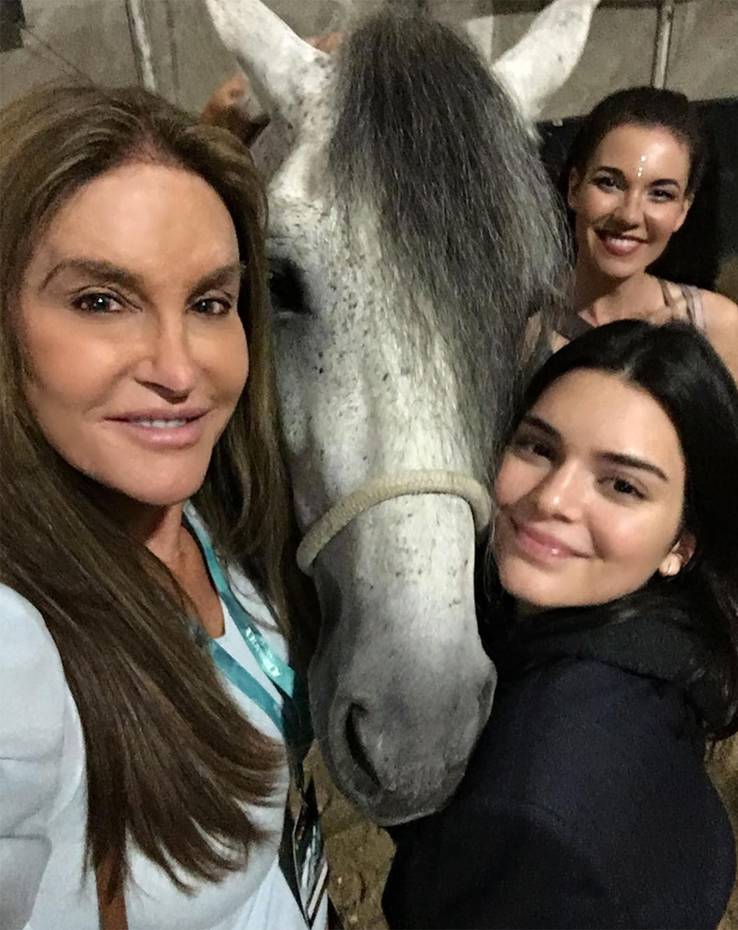 We all know the story. The United States isn't always the best place to go to, if you want to be accepted for who you are. While there are some who love it, there are others who will hate you for who you are, what you look like, or who you love (or even all three).
You-Know-Who tweeted saying that the United States would not allow individuals like her to serve in the military. This rubbed too many people the wrong way, and one such person was Caitlyn. She felt she could not take this laying down and decided to speak up.
She took to her Instagram to protest this move saying that this attack on those individuals who were just serving to protect their country was outrageous.
17 Paying Tribute To Her Grand Daughter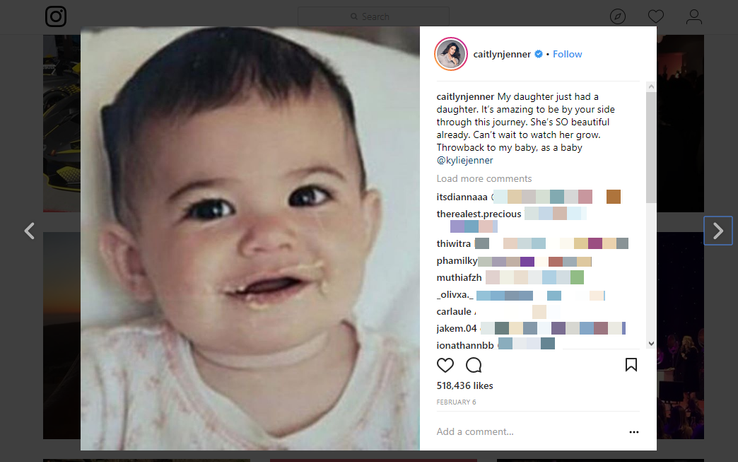 When Kylie Jenner revealed that she was pregnant, in true Kardashian manner if we may say, it was quick to be noted that something was amiss. In her 11 minute video in which she details her journey through motherhood; her struggles and her high points, it was quick to be noted that one person was missing: her father.
The footage, which had about 9 months of video footage, did not show Caitlyn even once.
When Kylie went into labor on February 1st, Caitlyn was in Dublin. Before people could be given a chance to discuss what this meant, Caitlyn took to Instagram to pay tribute to her granddaughter Stormi. She posted a photo of Kylie as a baby and wrote "My daughter just had a daughter. It's amazing to be by your side through this journey."
16 Celebrating her Day Of Visibility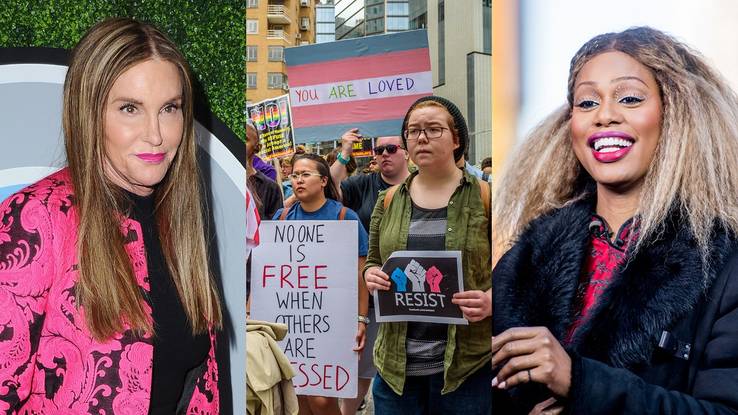 March 31st is Day of Visibility for people like Caitlyn. This day "Is a day to show your support for the community. It aims to bring attention to the accomplishments of people around the globe while fighting hate and phobias by spreading knowledge of the community. This is a day of empowerment and getting the recognition we deserve!"
And to show her solidarity with the community, Caitlyn took to her Instagram and posted a video in which she said, "What am I gonna do? I'm gonna be visible. Let's get out there, have a good time, and enjoy the day." And that's exactly what she did. In today's society nothing has honestly been more important than standing up for what one believes in, and the fact that she does is all that really matters.
15 Sharing Her First Selfie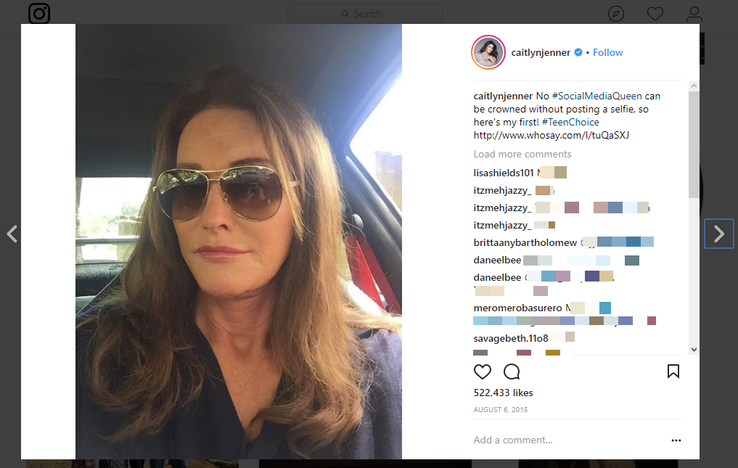 Kim Kardashian is undisputedly the queen of selfies, a crown that no one dare take away from her. However, just after she became who she needed to be, Caitlyn Jenner decided to go into the mix, sharing her first ever selfie as she was on her way to the Teen Choice Award Social Media Queen award with the caption,
"No #SocialMediaQueen can be crowned without posting a selfie, so here's my first!"
Caitlyn had previously campaigned for the Social Media Queen award on July 30 writing: 'And to think I wouldn't have qualified for this nomination a few months ago… What an honor! Link to vote in bio.' Like everyone in the family, she has become a master of selfie game. After all, to be either a Kardashian or a Jenner it is required one knows the best way to take a photo of yourself.
14 The Perks Of Womanhood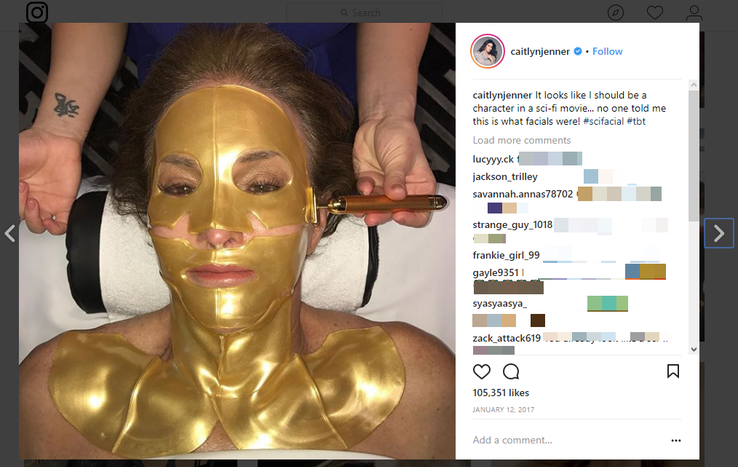 Caitlyn for sure has stepped into womanhood full stride, partaking of the perks that come with femininity. From facials, to executive spa treatments, and the very best when it comes to fashion. And she makes sure to share all of these moments with her 9 million plus followers on Instagram.
In January 2017, she shared a photo on Instagram in which she wrote, "It looks like I should be a character in a sci-fi movie… no one told me this is what facials were! #scifacial #tbt
Clearly Miss Jenner has discovered a thing or two about treating herself good and the beauty of being a woman.
13 Remembering Women Of Color On Day Of Remembrance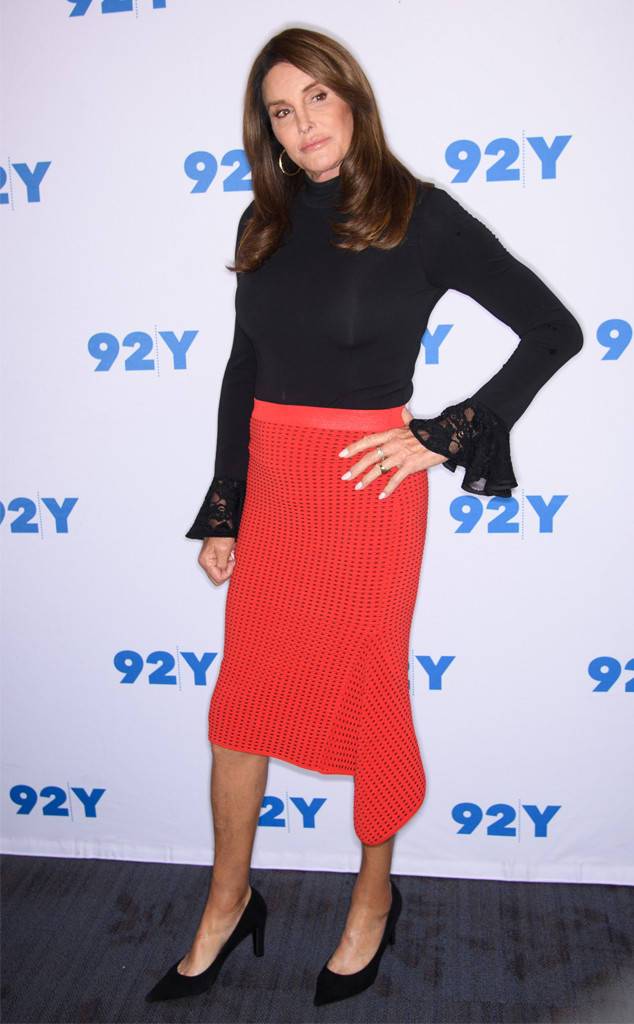 Apart from day of visibility, there is also the day of remembrance. On this day, an annual observance on November 20, the community honours the memory of those whose lives were lost in acts of violence against the community, and also draw attention to the continued violence endured by the community.
On November 21 2017, Caitlyn shared a photo on her Instagram in which said, "Women of color, we honor and fight for you".
Part of her tribute read, "…2017 was a deadly year for our community, and women of color suffer the brunt of this brutality. We see you, and we will continue to fight for you." It was important for her to acknowledge such a thing, as many celebrities do not take the time to think about anyone beyond themselves. In speaking out as she did, she made sure to shine a light on a very important matter.
Featured Today
20 Celebs We Want To Become Superheroes In The Next Phase Of The MCU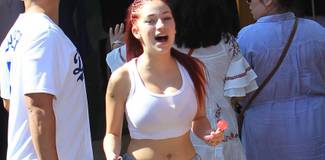 Cash Me Outside Girl Brawls With 9 Year Old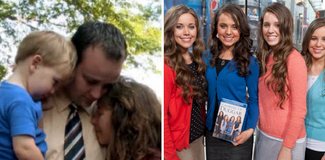 15 Photos Of The Duggar Family That Make Us Question Their Family Rules

12 Her Message About Skin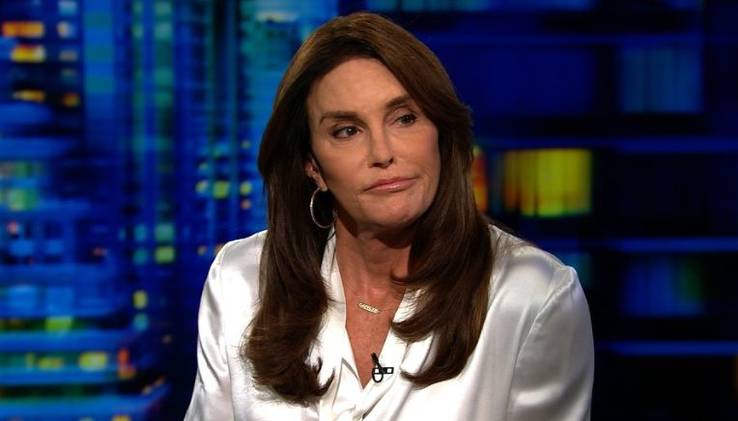 Caitlyn Jenner has also used her social media to share a message about the damages she suffered when she did not wear sunblock. In March, Caitlyn shared a make-up free photo on Instagram in which the tip of her nose was red and raw from the surgery to remove some sun damage; captioning it, "PSA- always wear your sunblock!"
In her post, however, she did not reveal whether or not the sun damage was cancerous. People Magazine was able to confirm that, while it was, she took the necessary steps immediately in order to make sure she stayed healthy. So, if you won't listen to your parents or your doctor, listen to her.
11 Encouraging People To Live Life Authentically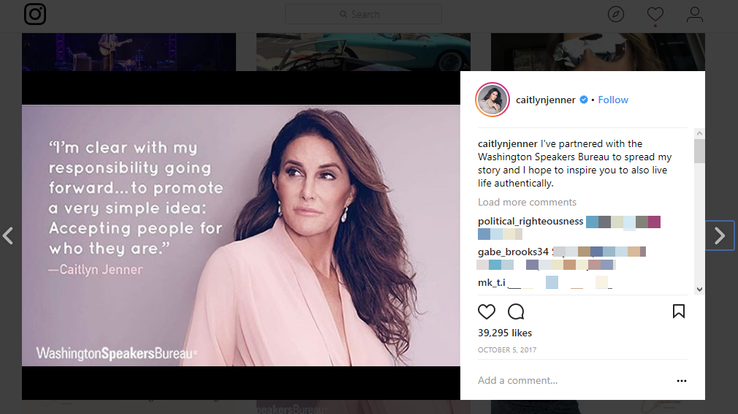 According to a story done in the Huffington Post, it said that Caitlyn Jenner looked like a person who had lived her entire life with a painful secret, one that she was even afraid to share with those close to her. This was until finally, at the age of 65, she decided to come out as the woman that she is and live her life authentically.
Caitlyn uses her Instagram to inspire people to live their lives authentically. She shared a personal quote, and captioned it, "I've partnered with the Washington Speakers Bureau to spread my story and I hope to inspire you to also live life authentically."
10 Enjoying Bruce's Old Hobbies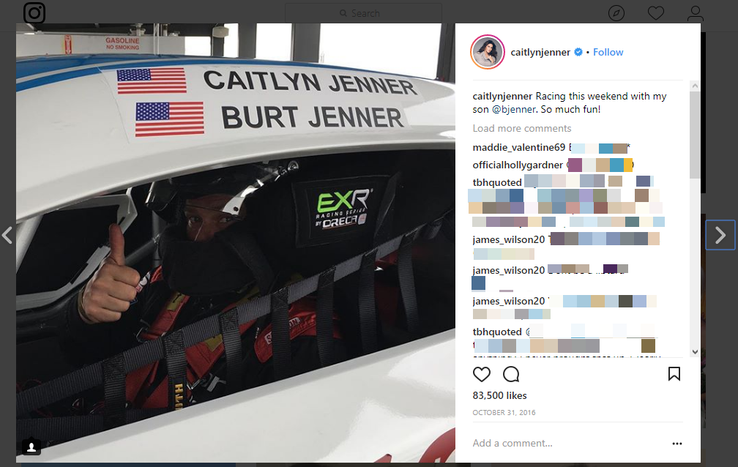 "Even though a transition may change who you are physically, for all intents you still the same person with the same personality." These were Caitlyn's words when she held an interview with co-anchor of the Today show, Matt Lauer.
"Bruce still lives inside of me"
She admits that she still enjoys a lot of the things that Bruce liked to do; she still plays golf, flies planes and goes race car driving once in a while. She calls it, 'having the best of both worlds." She went on with, "I can live my life authentically, and still do all the fun stuff!" Essentially, that is the most important thing she could ever really do. It isn't about what other people want for her, or what they want her to do, what matters at the end of it all is how she feels about herself, and her life. She does what makes her happy.
9 Message To Kids Of America
Caitlyn Jenner is known as a very outspoken activist for the community that she is part of, and whenever she feels as though their rights are being overlooked or infringed upon, she uses social media as a tool to air out her grievances.
She shared a video on February 24 2017 which partly read, "I have a message for the kids of America. You are winning."
She continued with, "I know it doesn't feel that way today or every day, but you _ are _ winning." It went on to say, "…I also have a message for the bullies. You suck…Because you're weak, you pick on kids or you pick on women or anyone you think is vulnerable.
8 Talking About Her Book The Secrets Of My Life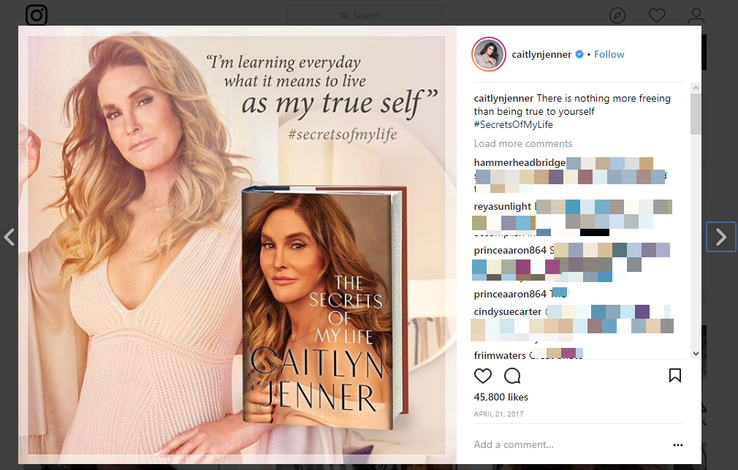 Even though she had previously told her story in bits and pieces in different places; from TV interviews, magazine articles and her appearance on I am Cait Keeping Up with the Kardashians, nobody really knew what her deal was.
However, all this changed on April 25 2017, when Caitlyn Jenner released her memoir titled The Secrets of My Life.
The book, which went on to become a Sunday Times Bestseller, details her journey, her struggles, her regrets and what it is that made her decide to take the bold step of living authentically.
She used her social media platform to speak about the book, sharing quotes and bits from it.
7 Showing Her Love For Her Dog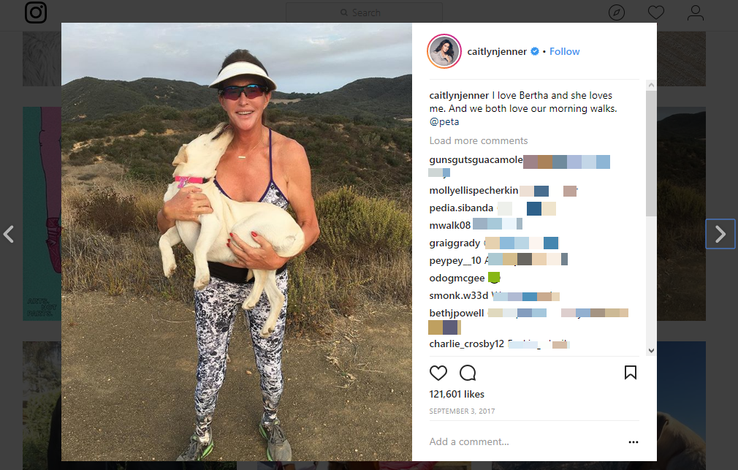 If Caitlyn's Instagram is anything to go by, then Bertha is the most adored pooch in the entire dog universe. With a plethora of her photos littering Caitlyn's wall, it is easy to conclude just how special a place this dog holds in the life of the reality TV star.
From going for morning runs with Caitlyn, to going golfing and chilling by the pool with a glass of wine, this dog is surely living the full Malibu experience. "I love Bertha and she loves me. And we both love our morning walks," Jenner captioned a snap of Bertha licking her face. Talk about love for your dog. No matter how much you might not like Jenner or her family, you have to admit, their love for dogs is enough to give them the benefit of the doubt.
6 Raising Awareness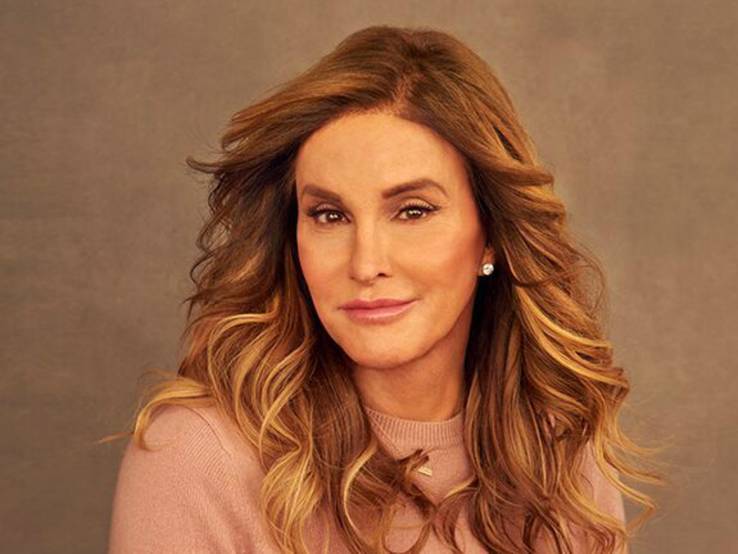 Caitlyn Jenner teamed up with Elton John to raise awareness and work towards the prevention of certain diseases in November 2017. She took to Instagram to announce this, sharing a photo that explained how those who have gone through the same changes she have, have a greater risk at catching something, which needed to be addressed.
Part of the caption went, "I have seen the great work he has done when it comes to preventing [dieases]. I've been honoured to help out in a small way by being an event chair at this year's @ejafannual gala on November 7th. He's a wonderful person and I'm thrilled to support him and his efforts."
5 It Is A Good Day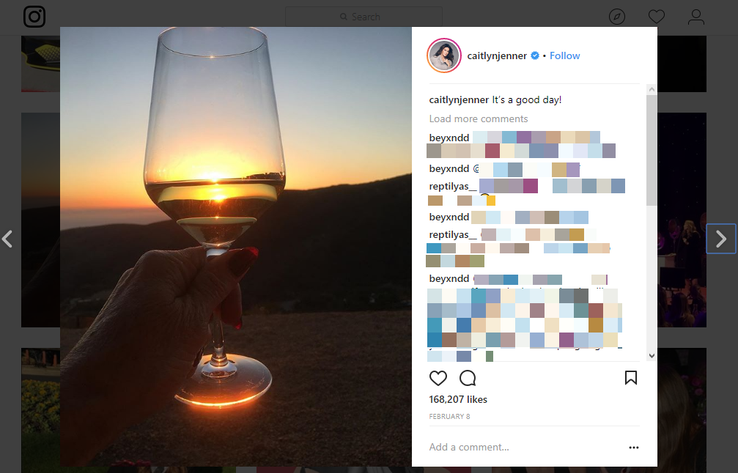 It is true that life in the limelight can sometimes be overwhelming. Just ask Kim Kardashian when she decides to go the mall, only to be swamped by a swarm paparazzi all trying to get a snap of the reality TV star.
Sometimes all they want to do is sit back, relax and enjoy the simple pleasures of life; and that's exactly what Caitlyn did. She posted a photo holding a glass of white wine against a serene Malibu sunset while showing off her well-manicured nails. Her caption read 'It's a good day!' We can think of no better way to decompress from the busy life of being Caitlyn.
4 Visits Father's Grave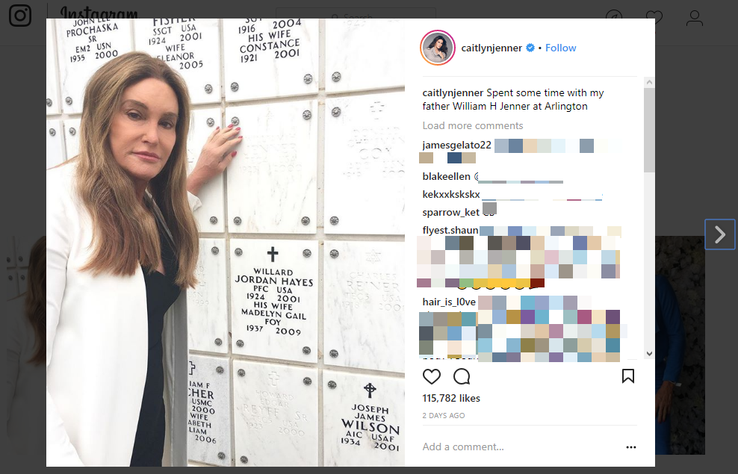 On 13th April, Caitlyn Jenner took to Instagram with an emotional post as she posed alongside a crypt bearing her father's name at Arlington National Cemetery in Arlington, Virginia.
"Spent some time with my father William H Jenner at Arlington," Caitlyn wrote in a caption alongside the shot.
William H Jenner, was a war veteran, who fought in World War II on Omaha Beach. He died December 28th 2000. The post was emotional not just because of how much she missed him, but because she had never revealed who she really was to her father. Needless to say, that is time she cannot get back.
3 First Bridal Shower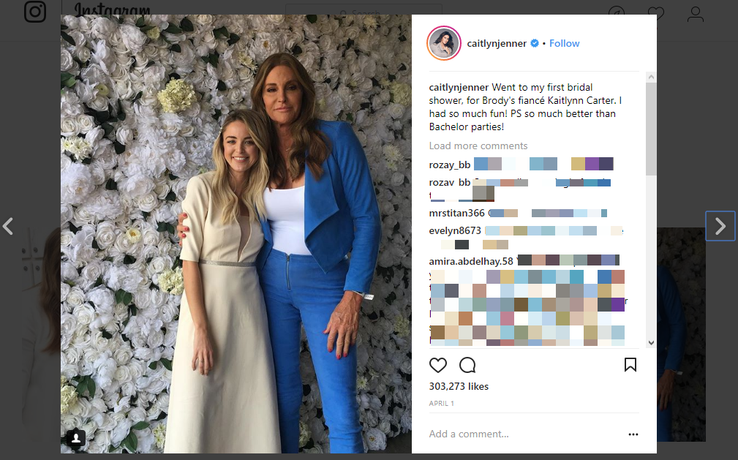 On April fool's day, she shared a photo on Instagram after attending the bridal shower for her son Brody's fiancée, Kaitlynn Carter, which took place took place at a restaurant in Santa Anita Park racetrack. She captioned the photo,
"Went to my first bridal shower, for Brody's fiancé Kaitlynn Carter. I had so much fun! PS so much better than Bachelor parties!"
This happened amidst the drama that was going on between her and her step-daughter Kim Kardashian. She had posted a photo of Caitlyn as Bruce before she transitioned as well as he ex-wife Kris Jenner with the caption 'TGIF'.
2 Speech Moves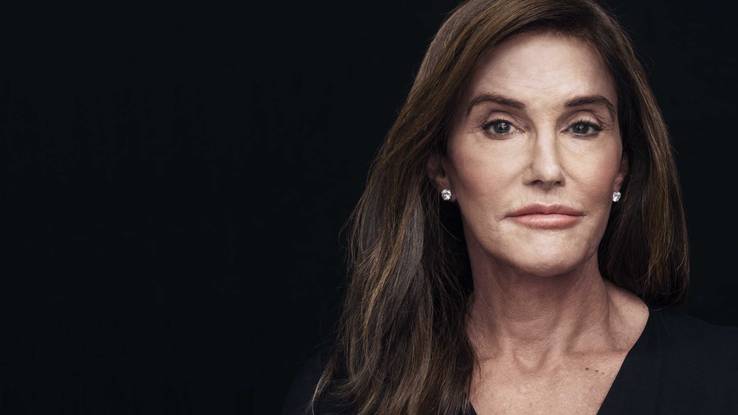 Caitlyn Jenner was among 20 leaders including Stephanie McMahon, Tony Blair and Sugar Ray Leonard, who were featured in speech moves, a non-political, non-partisan digital campaign. It is centered around the message that everything we have to say matters, irrespective of whichever platform you use to say it.
Caitlyn took to Instagram to talk about this campaign, sharing speech move's official video with the caption "There's nothing more powerful than words. They reveal who you really are. Whether they are exchanged in a conversation or posted online, what you say matters – #speechmoves Join the conversation and share what moves you. @speechmoves"
1 Her Special Love For Kylie And Kendall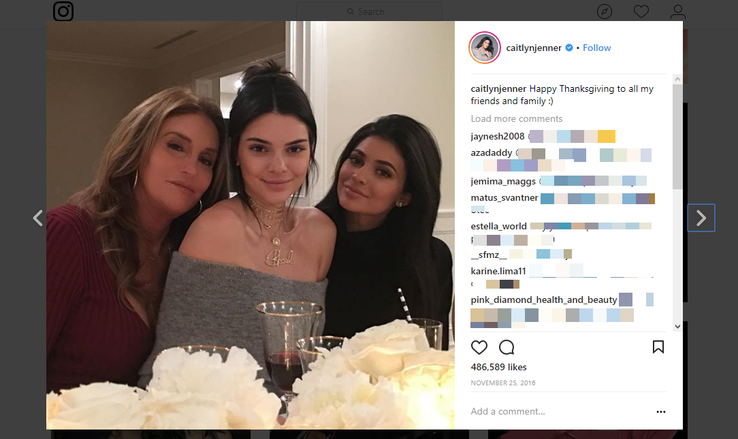 In spite of the fact that she has children from previous marriages, it is no secret who her favorite children are. It is definitely her daughters: cosmetics queen Kylie and supermodel Kendall Jenner, from her marriage to Kris Jenner.
The two are sprawled all over her Instagram wall, with Caitlyn taking every opportunity that she can get, when she is not fighting for the rights of people, to express her undying love for her two youngest girls.
Even though things between her and the Kardashians are pretty rocky right now, she maintains a steady communication with the two.
Sources: Instagram, Speechmoves, AOL, Heavy, DailyMail, HollywoodLife, BET, VanityFair, Variety, HuffingtonPost
Source: Read Full Article