20 Actors Who Could Be A Better Young Han Solo Than Alden Ehrenreich
Han Solo is widely regarded as one of the greatest heroes in cinema history. He's known for being brave, sarcastic and kind of a hot head. The character appeared in the original Star Wars trilogy from 1977 to 1983. He appeared in the first film in the sequel trilogy released in 2015. The character has transcended time and is a cultural icon. That is in part due to the unforgettable performance of Harrison Ford. Ford portrayed the character from 1977 to 2015. He was universally praised for his portrayal of the rebellious pilot. Ford has played several memorable heroes but his portrayal of Han Solo is etched in the memories of Star Wars fans. The character has proved so popular that Han Solo is featured in a standalone Star Wars film. It features a young Han Solo and the events that occurred prior to his appearance in A New Hope.
Solo: A Star Wars Story will be released on May 25, 2018. It stars Alden Ehrenreich as a young Han Solo. It also includes Emilia Clarke, Woody Harrelson, and Donald Glover. The casting of Ehrenreich has been greatly debated. Some critics feel he is perfect for the role while others are still skeptical. In fact, several other actors' names have been suggested as a superior option to Ehrenreich. Here is a look at 20 Actors Who Could Make A Better Young Han Solo Than Alden Ehrenreich.
20 Chris Pine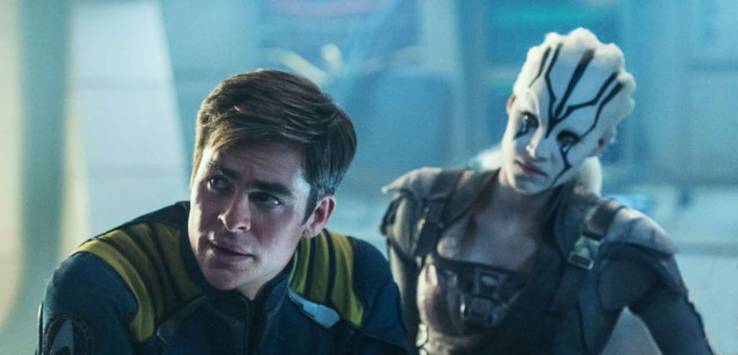 Chris Pine has all the qualities necessary to play a young Han Solo. However, he might be just a bit too old to play a young version of the character, as he's slightly older than the version in Solo. Regardless, he'd still be a great choice for the role. He starred in several popular films, such as, Into the Woods, Hell or High Water and Wonder Woman. He's best known for portraying James. T. Kirk in the Star Trek reboot series. Pine's portrayal of Kirk is similar to Han Solo. They both have a difficult time taking orders, think they know best and let their ego take control.
Pine already plays a very similar character is a competing franchise. The similar characters and older age might have kept him out of landing the role of Han Solo. Pine based his portrayal of James Kirk on Harrison Ford's Solo. Pine said, "I've always loved that quality about him in Star Wars, this sense of absolute grumpy manner; the accidental hero. Not to say that I modeled my version of James T. Kirk on anything in particular but I think I definitely have wanted to bring the kind of Harrison Ford humor to Kirk." (Gamesradar)
19 Aaron Taylor-Johnson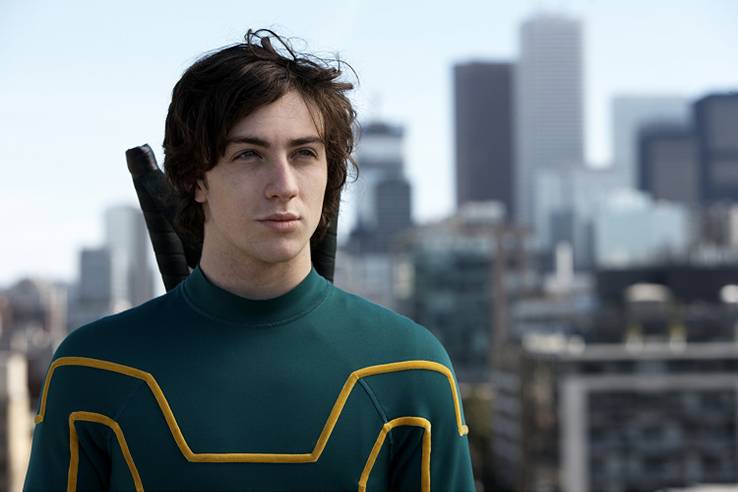 Han Solo is often ranked high as one of the greatest heroes of all time. The American Film Institute listed Han Solo as the 14th greatest film hero. Entertainment Weekly ranked Solo 7th on their All-Time Coolest Heroes in Pop Culture list. Taking on the role of Solo means portraying one of cinema's greatest heroes. Aaron Taylor-Johnson is one of the few actors that could possibly follow in the footsteps of Harrison Ford.
Aaron Taylor-Johnson starred in several films, such as Angus, Thongs and Perfect Snogging, Savages and Godzilla. Johnson has a lot of experience portraying heroes in a major franchise. Johnson's best known for starring in the superhero comedy Kick-Ass and its sequel. Additionally, he portrayed Quicksilver in Avengers: Age of Ultron. Johnson was one of many stars rumored to play Han Solo in the standalone film. In fact, he had a great deal of fan support. He made it to the shortlist but didn't end up with the role. Johnson might have been disappointed but not as much as his fans. Many fans online believe he was the right choice for the role but it didn't go his way.
18 Ryan Gosling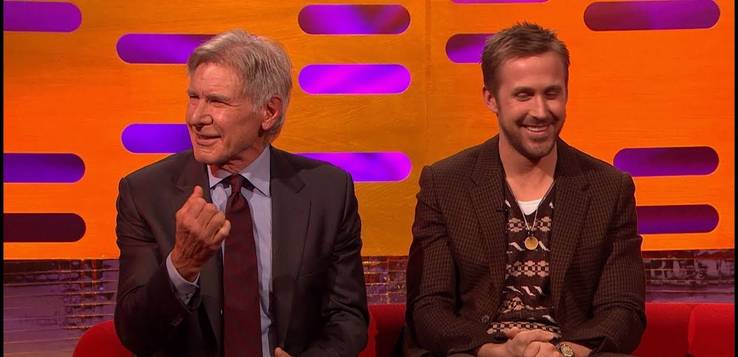 The second film in the franchise ended with a cliffhanger involving the fate of a Han Solo. Star Wars: Episode V – The Empire Strikes Back was released on May 21, 1980, to universal praise. The film ended with Han Solo going through the carbon freezing process and is given to Jabba the Hutt. Ford actually wanted to kill his character off during the original trilogy but George Lucas turned him down. Ford finally got his way in Star Wars: The Force Awakens. During an interview along with Ryan Gosling the subject of Solo's death came up. Ford said, "I wanted him to die for a long time. So I finally talked them into it." (USAToday) This answer made his Blade Runner co-star Gosling break into laughter. However, that also highlights the fact that Gosling would make an excellent Han Solo.
Ryan Gosling has appeared in several memorable films, such as The Notebook, The Big Short, La La Land, The Place Beyond the Pines and Drive. Gosling starred alongside Ford in the sequel to one of his most popular films, Blade Runner. Gosling portrayed Officer K in Blade Runner 2049, which was released on October 6, 2017. Seeing the two actors next to each other makes it impossible not to imagine Gosling as a young Han Solo.
17 Scott Eastwood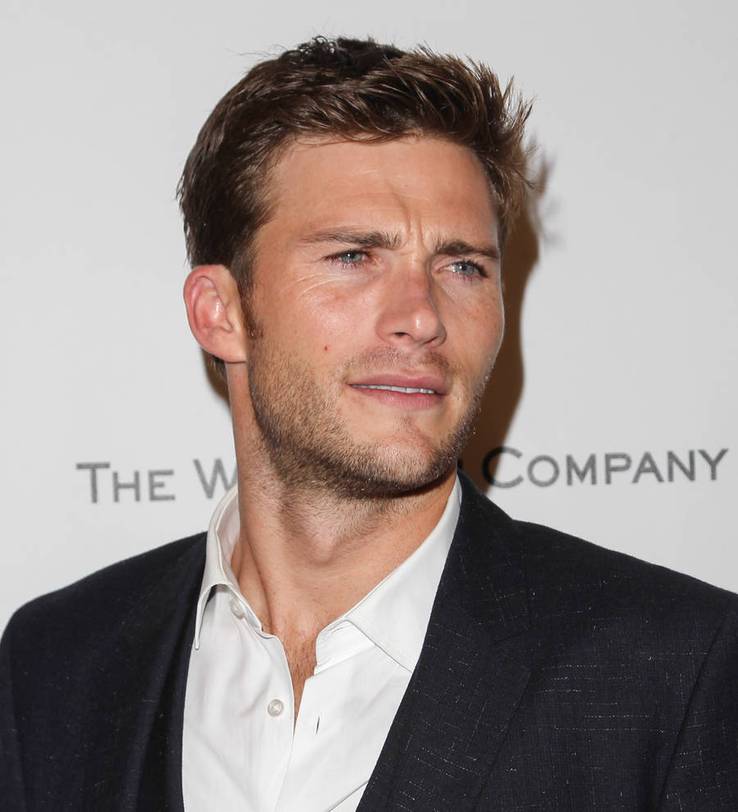 Harrison Ford portrayed Han Solo for the final time in the first film in the sequel trilogy Star Wars: Episode VII – The Force Awakens. Anticipation for a standalone Solo film has grown stronger and stronger. The search to find the right actor to play Han Solo was a long and extensive one. Just about every star that could audition for the role did. Ford had been trying to get the character killed off for years and finally succeeded. The keys to the Millennium Falcon are being passed on to a new star and many fans hoped it would be Scott Eastwood. However, Ford had some interesting advice to give to all the actors auditioning. He said, "Don't do it." (IndependentUK) He was joking for the most part but the truth is taking on the role is a huge task.
Scott Eastwood was one of many actors up for the role and had a chance to portray Solo. He made the shortlist of actors in running for the role. Eastwood is making quite the name for himself in Hollywood. He has starred in a number of popular films, such as Fury, Suicide Squad and The Fate of the Furious. Eastwood was close to landing the role but the studio went with Alden Ehrenreich. Some fans might still prefer to see Eastwood in that role.
16 Sam Claflin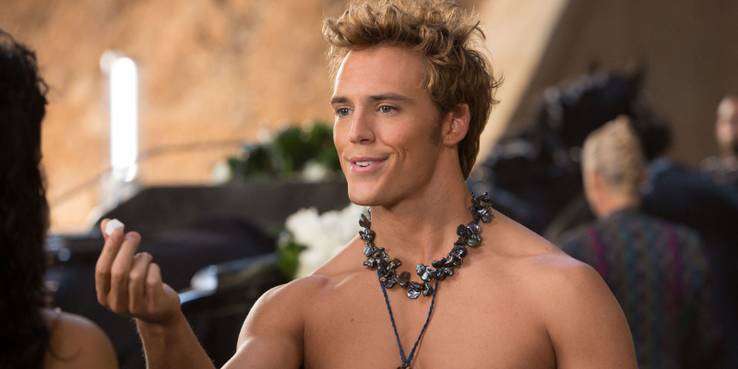 Taking on the role of a young Han Solo in a brand new franchise is a huge task. Alden Ehrenreich has a lot of supporters but the bar is set so high that expectations are a little unrealistic. Regardless, every actor in Hollywood wanted that role and fans still consider the other options. Fans on social media often mentioned Sam Claflin as a possible option for Han Solo. Claflin is best known for portraying Finnick Odair in The Hunger Games franchise. He appeared in several other films, such as, Pirates of the Caribbean: On Strangers Tides, Snow White and the Huntsman and My Cousin Rachel.
Sam Claflin's role in Hunger Games proved that Claflin has the skills required to take on the role of Solo. Both characters are the best at what they do and underneath the tough exterior, they have a big heart. At one point, Claflin was actually being considered for the lead role in Rogue One: A Stars War Story. When that fell through fans began dreaming of Claflin in the starring role for Solo. Some fans were even outraged that Claflin didn't land the role.
15 Tye Sheridan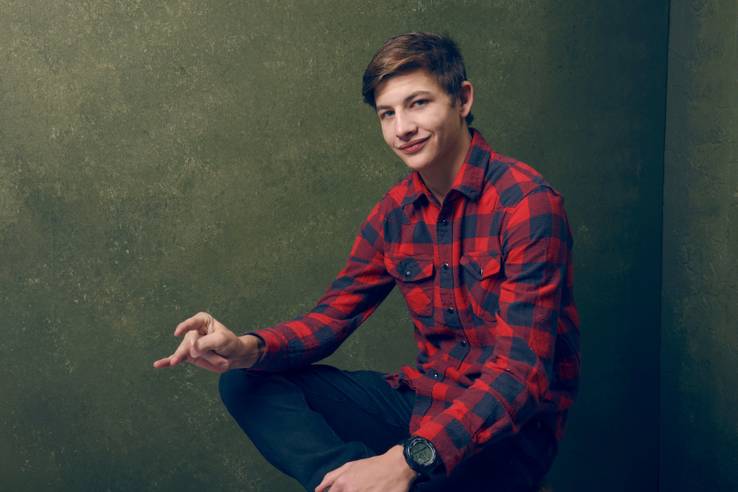 Initially, George Lucas was reluctant to cast Harrison Ford as Han Solo. He actually was looking for an unknown talent. Lucas previously cast Ford in the 1973 feature film American Graffiti. Instead, Ford was brought in to read with the other actors that auditioned for Han Solo. However, Lucas soon realized that Ford was perfect for the role. Alden Ehrenreich might end up being fantastic in the role too but some fans can't get over some of the other possibilities, such as Tye Sheridan.
Tye Sheridan's name comes up when discussing actors that should play Han Solo. Taking on a franchise is always a difficult task but following Harrison Ford is even tougher. Sheridan starred in several films, such as Mud, The Stanford Prison Experiment, and Ready Player One. Sheridan has experience taking on a high-pressure role already established by another actor. In 2016, Sheridan began to portray Scott Summers/Cyclops in the X-Men films. He first appeared in X-Men: Apocalypse and is set to return for Dark Phoenix. James Marsden previously portrayed the character in the first trilogy in the franchise. Sheridan might be a bit too young looking for the Han Solo in the series. However, he has proven that he can make a role his own even after another actor has portrayed it.
14 Garrett Hedlund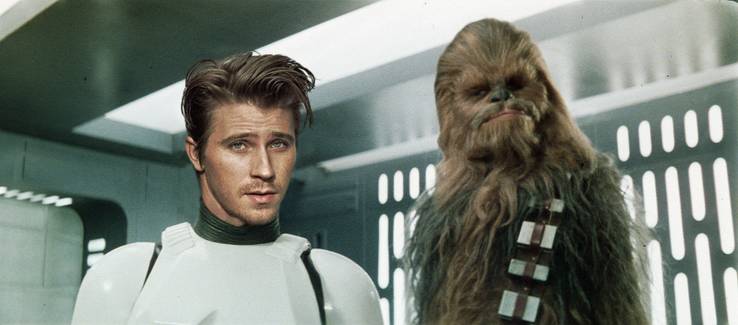 When a potential standalone Han Solo film was first announced the Internet blew up with speculation over who could star in it. Garrett Hedlund's name was one of the first to be mentioned and still comes up even after the film has been cast. Hedlund has appeared in several popular films, such as, Inside Llewyn Davis, Tron: Legacy and Mudbound. Hedlund is another bright new Hollywood star that is poised to become an even bigger star. Hedlund is at the point in his career where landing a franchise is crucial.
Many fans immediately thought of Hedlund when the film was first announced. Additionally, fans that are reluctant about Alden Ehrenreich might want to consider Hedlund. In 2013 Cinemablend said, "(Hedlund) showed enormous talent in last year's On the Road, playing the mercurial, witty and deeply charismatic Dean Moriarty. It was a magnetic performance, the best part of a pretty good film that was sadly overlooked, and the kind of thing that makes you sit up and say 'That guy's a movie star.'" They also mentioned that despite being a bit old for the role he could play younger. Cinemablend added, "(He) could play younger if need be, and has both the good looks and the physicality to convincingly grow up to become Harrison Ford." (Cinemablend)
Featured Today
15 Actors Who Would Have Been A Much Better Choice For Deadpool

8 WWE Superstars Who Should Retire In 2018 And 7 Rookies Who Should Take Their Spots

15 Attractive Celebs Who Play Not So Good Looking Characters

13 Blake Jenner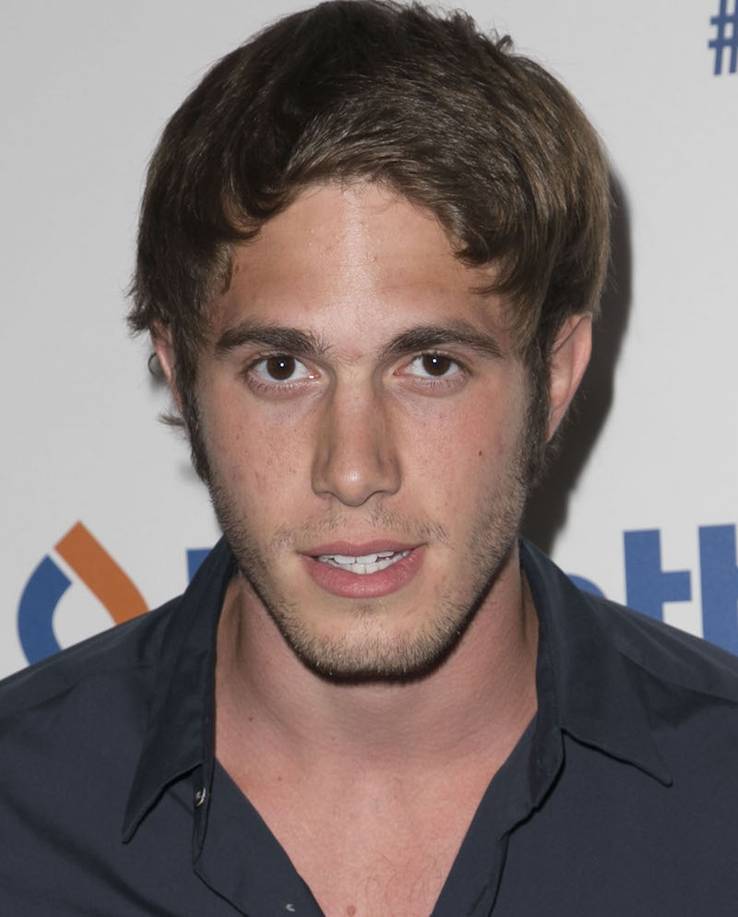 Casting Han Solo has never been an easy task for any filmmaker. For Solo: A Star Wars Story, producers saw roughly 2,500 actors for the role. Narrowing it down to one choice became increasingly more difficult. Fans often go back to the shortlist of actors and question the final choice. Blake Jenner was one of the finalists to portray Solo in the new film but didn't get the role. George Lucas went through a similar experience when casting for the first movie in the late 70's. A plethora of future stars auditioned for the role that ultimately went to Harrison Ford. Several actors auditioned to portray Solo long before they were world famous, such as Sylvester Stallone, Kurt Russell, Bill Murray, Christopher Walken and Al Pacino.
It's hard to imagine any other actor portraying Han Solo other than Ford. That is part of the reason some fans are hesitant to accept Alden Ehrenreich as the new Han Solo. In 2012, Jenner participated in and won the Oxygen reality competition series The Glee Project. Jenner won a guaranteed story arc on the hit Fox series Glee and eventually became a series regular. He also starred in Richard Linklater's Everybody Wants Some. Jenner might have made a great Han Solo although we'll never know.
12 Dave Franco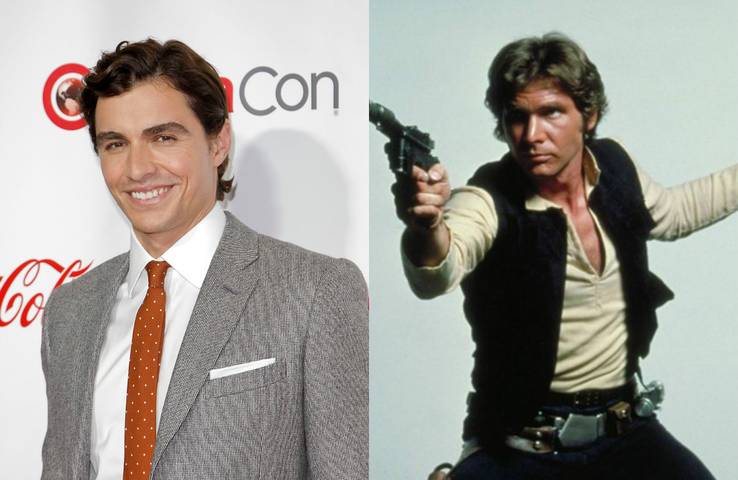 When casting the film, producers were looking for someone who could play a young Han Solo between the ages of 20-25. A wide range of actors auditioned for the part. They saw actors ranging from ages 18 to 35 and met with famous actors, new bright stars, and unknowns. Dave Franco auditioned for the role and made the shortlist but was cut. Franco is best known for his roles in 21 Jump Street, Now You See Me and The Disaster Artist. The role of Han Solo comes with a great deal of pressure. Harrison Ford set the bar very high with his iconic portrayal of the character.
Franco is honored that he got to audition for the part. Fans might want to see him in the role and a part of him does too. However, he also acknowledges the difficulty that will come with the role. He noted that he didn't portray Ford's version for the audition. He said, "I'm not good with impressions. I think that's the reason it's so hard to cast this role, too. Do they want someone to perfectly embody who Harrison Ford is or do they want to go a completely different route? Do they want someone to look really similar to him? I don't know, I think they are struggling with that." (BusinessInsider)
11 Joseph Gordon-Levitt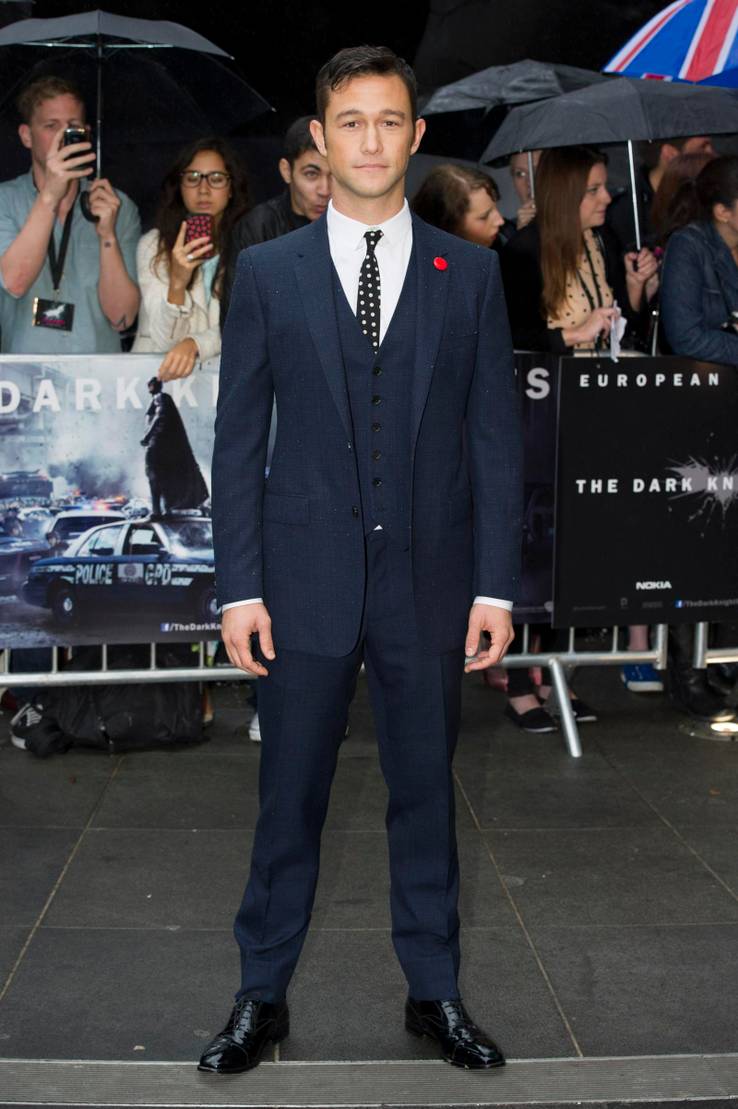 In late 2012, Disney shocked the world when they purchased Lucasfilm and the Star Wars property. They quickly announced plans for a sequel trilogy and standalone films. As early as 2013, rumors swirled of a possible standalone Han Solo prequel. One of the early names fans considered for the role was Joseph Gordon-Levitt. Levitt has starred in several popular films, such as (500) Days of Summer, Inception and 50/50. He has played a wide range of characters in different genres. He portrayed Robin John Blake in the third film in Christopher Nolan's critically acclaimed Dark Knight trilogy, The Dark Knight Rises. He's proven that he's a leading action hero but can be romantic and funny as well.
Additionally, he once portrayed a younger version of Bruce Willis in the film Looper. According to the Digital Spy "The Dark Knight Rises actor could play Han Solo in a standalone movie on the character and in Episode 7. The rumor comes after E! Online revealed that Disney said the film 'will be based on an original story.'" (LatinoPost) The rumor proved to be false but the actor still landed a role in the sequel trilogy. He provided the voice for the character Slowen Lo in Star Wars: Episode VIII – The Last Jedi.
10 Miles Teller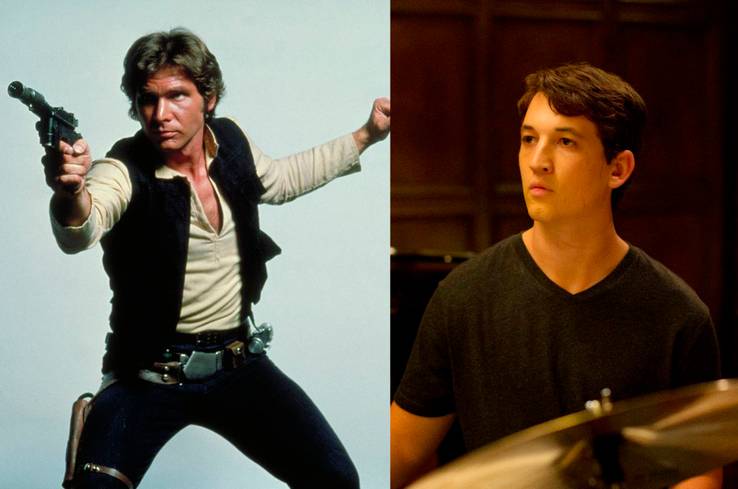 Miles Teller is one of many young actors that could have been very successful starring in Solo: A Star Wars Story. In fact, he was on the shortlist to play the role of Han Solo. Early in his career Teller landed minor roles but was on Hollywood's radar. He had his big breakthrough with his roles in The Spectacular Now and Whiplash. He went on to star in numerous films, including, Divergent, Fantastic Four and Bleed For This.
On the surface, Han Solo is a wisecracking smuggler only looking out for Solo. However, underneath he is a hopeless romantic who cares deeply about his friends. Teller has the experience and skills to bring that element out of Solo. As noted, Teller was in heavy consideration for the role and made the shortlist. Fans might want to see Teller take on the role but he was happy he didn't get it. He said, "Having done a huge movie with Fantastic Four with a built-in audience and reviving it in a way, I knew what that would be so I think for me it wasn't just like, 'Oh my God, this is so amazing.' There's also some caution there and some hesitation because I know how passionate the Star Wars fans are." (BusinessInsider)
9 Liam Hemsworth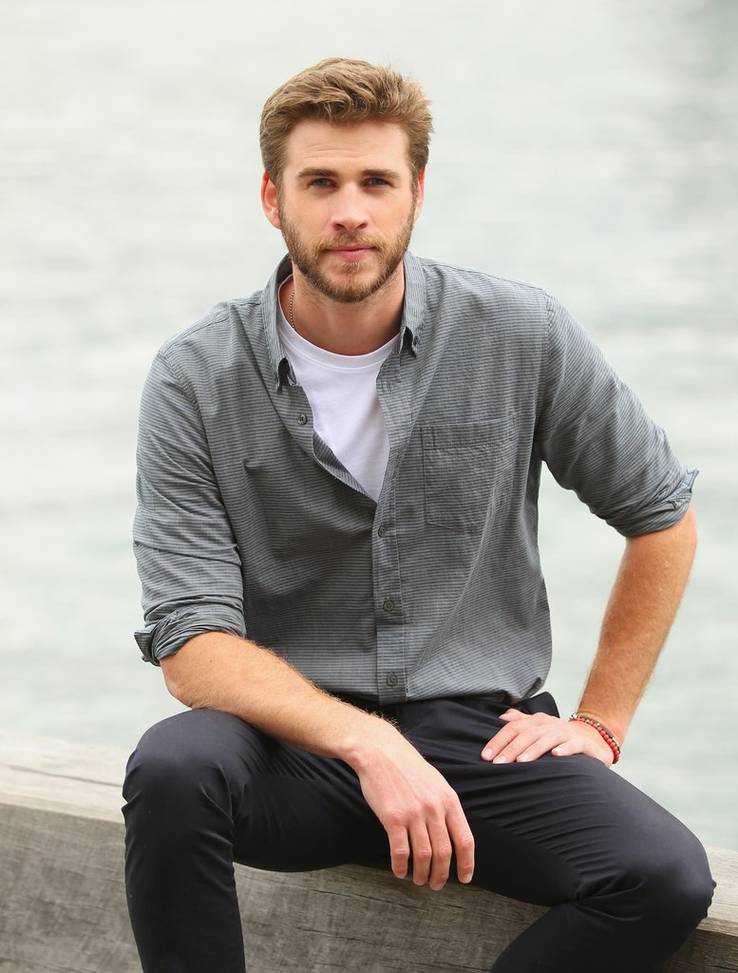 The final film in the original trilogy, Star Wars: Episode VI – Return of the Jedi, was released on May 25, 1983, to rave reviews. It seemed that the original characters would never be seen again. That meant that Han Solo would never appear on the big screen again. There was a prequel trilogy in the late 90's and early 2000's but it didn't include any of the main original characters and didn't satisfy fans. In 2015, Han and the rest of the characters finally returned with a whole set of new cast members in The Force Awakens. However, by the end of the film, any hope of seeing Harrison Ford's Han Solo again went up in flames.
Liam Hemsworth has the good looks, charming personality and comedic timing to portray Han Solo. He already has experience performing in another major franchise. From 2012 to 2015, Hemsworth portrayed Gale Hawthrone in The Hunger Games franchise. He also portrayed Jake Morrison in Independence Day: Resurgence in 2016. His performance proved that he'd make an excellent Han Solo especially since he based Morrison on Ford's Solo. Hemsworth said, "I just didn't want to be this cool fighter pilot who was going to save the world. I wanted him to be Han Solo (of the Star Wars movies) in that way, where he messes up all the time." (TNP)
8 Jack O'Connell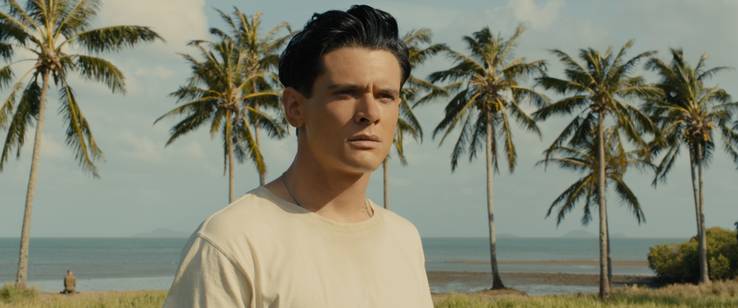 Han Solo went through several changes before he became the smug and sarcastic pilot. In early drafts of A New Hope, Solo was actually a green-skinned Ureallian with huge gills and no nose. He was later changed to a flamboyant pirate with a beard. By the third draft, Solo was developing into the character he is today. Jack O'Connell was one of many actors that came close to portraying Han Solo in Solo: A Star Wars Story. O'Connell had his first break in the teen series Skins. He has started to land significant film roles, such as Money Monster and Angelina Jolie's Unbroken. 
Jack O'Connell was on the shortlist to portray Solo in the new standalone movie. O'Connell noted that the audition process for Solo was draining. He said, "I love the process of auditioning, even the rejections. It will refine you and make you stronger as an actor. Or sometimes it can be so tediously frustrating that it exhausts you as an actor. I think that applied throughout this process." He didn't land the role but clearly believes he'd be good in it, as do many fans. He added, "It didn't go my way. I wish them all the best of luck. But I don't know I necessarily agree with the reasons given." (Yahoo)
7 Aaron Paul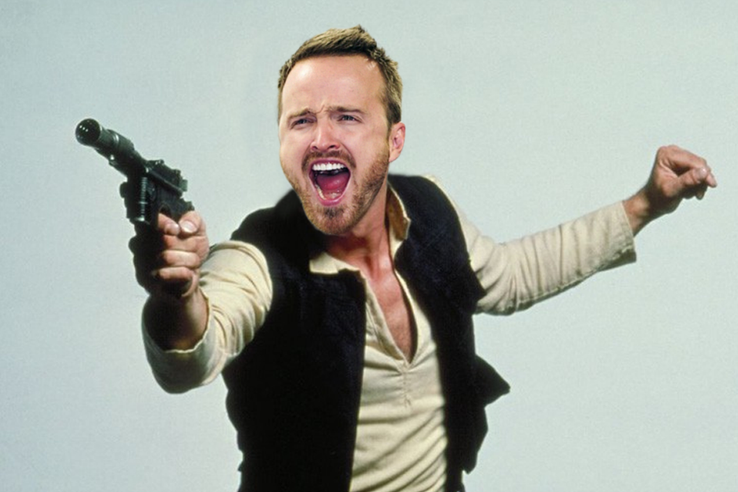 A few years ago, Disney announced its plans to produce a film that would focus solely on Han Solo and explain how he came in possession of the Millennium Falcon, how he met Chewbacca and his falling out with Jabba the Hutt. Solo: A Star Wars Story may or may not answer these questions but they're the ones fans want explained at some point. At that time, social media erupted with suggestions for actors to take on the role.
A name that came up constantly and still does is Aaron Paul. Paul was universally praised for his performance as Jesse Pinkman in the critically and commercially acclaimed series Breaking Bad. He currently stars in the Hulu series The Path. He has struggled to transition from a TV star to movie star. A leading role in a franchise could help that. Fans were convinced that Paul was not only the perfect fit for Han Solo but also that he had secretly landed the role. However, he posted an article about the rumor to twitter and wrote, "Who's starting these rumors? This one is actually making me believe I have a job in 2015. Very exciting." (Cinemablend) Paul isn't Han Solo but fans can still dream that he is.
6 Nicholas Hoult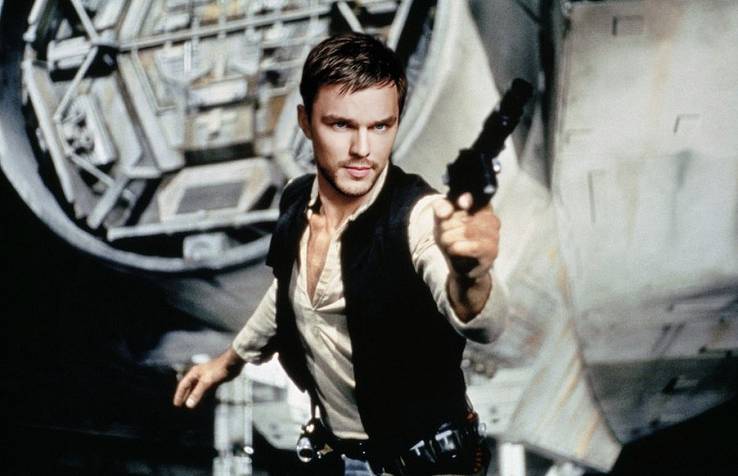 Nicholas Hoult came very close to landing the role of Han Solo. He still has a great deal of support from fans. He has the charming good looks, comedic timing and fearlessness to portray Solo. Hoult has starred in a number of films that show his wide range of skills. He appeared in several popular films, such as About a Boy, Warm Bodies and Mad Max: Fury Road. Since 2011, Hoult has portrayed mutant Hank McCoy/Beast in the X-Men film series.
He's proved that he can be romantic, innocent and borderline crazy. He has all the skills required to fly the Millennium Falcon alongside his co-pilot Chewbacca. He also has experience in a major franchise that has made mistakes in the past. At one point, it seemed that Hoult would be battling Taron Egerton for the role of Han Solo. According to the Mirror UK, "A film source said: Everyone is very excited about the new Han Solo spin-off and film bosses are looking very carefully at Nicholas and Taron, they are top of their list." (MirrorUK) Hoult didn't get the role but to many fans he'd make a great Han Solo.
5 Ansel Elgort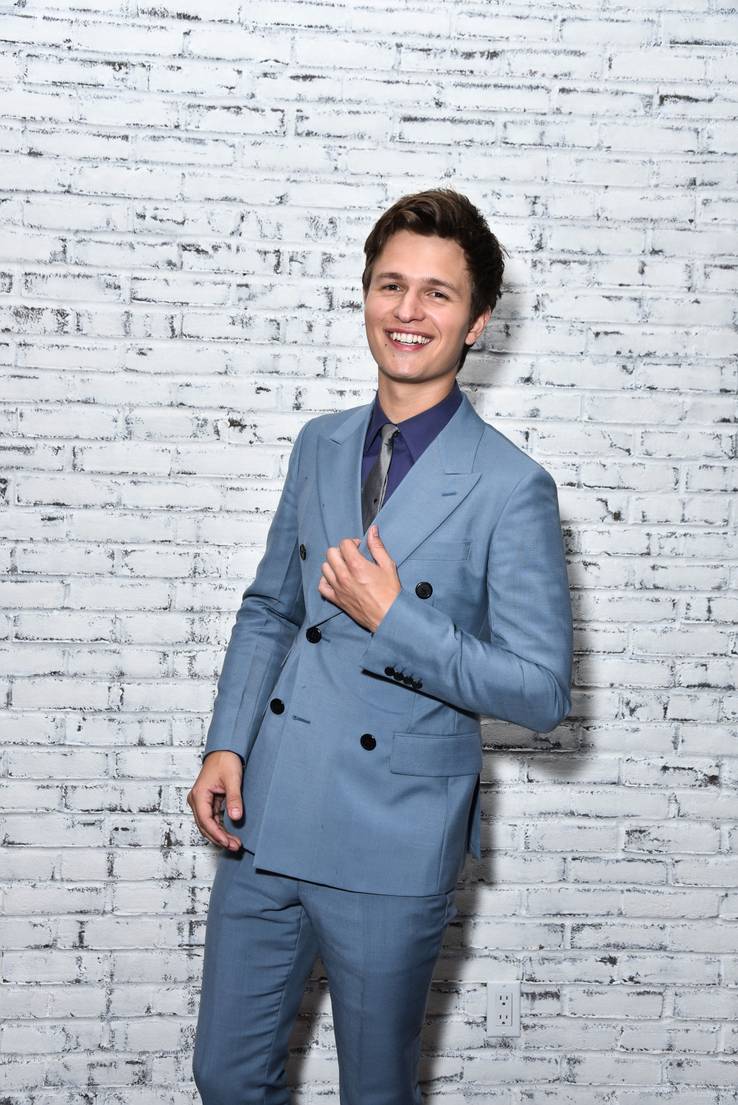 Ansel Elgort is another bright up and coming Hollywood star that will certainly be a dominant force for years to come. He is still quite early in his career but already has everyone talking. In fact, he made the shortlist of potential actors to portray Han Solo. Elgort is best known for his roles in the romantic teen film The Fault of Our Stars and The Divergent Series. He was nominated for a Golden Globe for Best Actor for his critically acclaimed performance in Baby Driver. He's also been very successful as a DJ and released the singles "Thief" and "Supernova".
In many fans eyes, he's the perfect actor to take on the role of Han Solo. In fact, he came very close to landing the role and was high on the list. The role didn't go to him and he considers it a bit of a blessing in disguise. He was concerned because of his alter ego, DJ Ansolo. He said, "Yeah, I was pretty worried, honestly. I was pretty worried that if I got it, I'd have to change my DJ name. So I'm relieved." (Huffingtonpost) On the other hand, it could have been a great promotional tool for him. Many Star Wars fans have wondered how the film would turn out with Elgort in the pilot's chair.
4 Jack Reynor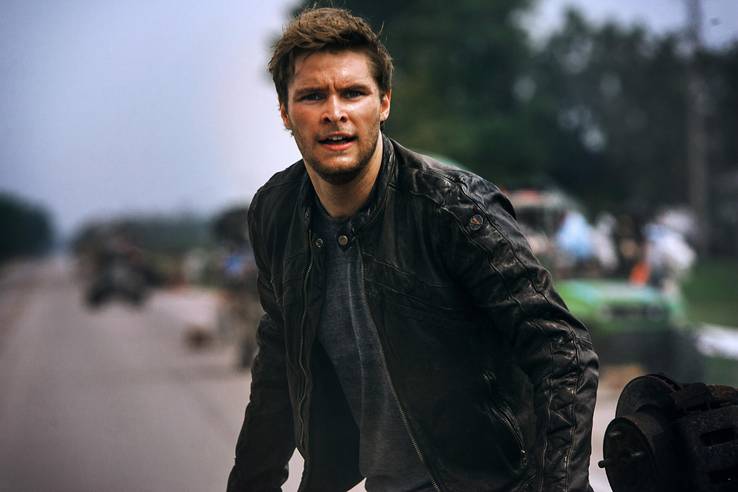 Jack Reynor was one of the three finalists for the role of a young Han Solo. However, the role didn't end up going to him but he's a bit relieved. Regardless, fans would love to see him fly the Millennium Falcon. In 2012, Reynor had his big breakthrough with his critically acclaimed performance in What Richard Did. He went on to appear in several films, such as Transformers: Age of Extinction, Macbeth, and Detroit.
Jack Reynor was very close to landing the role of Solo in the recently released film. He was a heavy favorite at one point but it ended up going to Alden Ehrenreich. Many fans of the franchise would love to see Jack Reynor take on the role. He has the experience, age, and skill to be the fearless hero Han Solo. However, Reynor was actually glad not to get the role and happy to see Ehrenreich get it. He said, "That Han Solo movie is going to be really tough. I think the guy who is doing it is a really good actor, but, for myself, I was afraid of it." He added, "If it doesn't turn out great, you won't be forgiven. That's a lot of responsibility. And even if it goes great, you'll do it, people will know you only from that and that defines your career. That would be very difficult." (IrishTimes)
3 Chris Pratt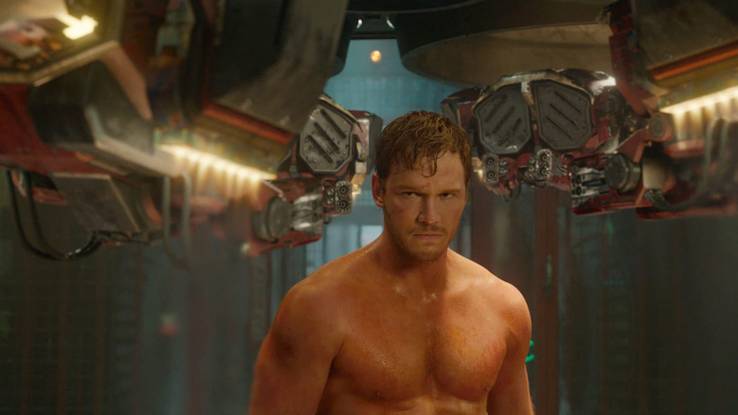 Han Solo is the perfect balance of smug action hero, romantic nice guy and sarcastic agitator. Chris Pratt has shown on several occasions that he's more than capable of pulling that off. Han Solo first appeared in the first film, Star Wars: Episode IV – A New Hope, which was released on May 25, 1977. The film was an immediate success and one of the film's highlights was Han Solo.
Chris Pratt has played several charming, cocky and fearless action heroes. He currently portrays a character somewhat similar to Solo. He portrays Star-Lord/Peter Quill in the Marvel Cinematic Universe. He's appeared in the Guardians of the Galaxy films and The Avengers: Infinity War. The fact that he plays such a similar character already might be a reason not to cast him in the role. Additionally, he also plays a fearless action hero in the Jurassic World franchise. There have also been rumors that he'll portray another famous Harrison Ford character, Indiana Jones. According to GQ, "The truth, as far as he is concerned, is that someone high up at Disney did mention to him a while back that they were picking up the rights to Indiana Jones, to which Pratt commented that his action-adventure card was fairly full." (GQ) That might also be the reason that Pratt wouldn't be able to take on the role although he would be great in it.
2 Taron Egerton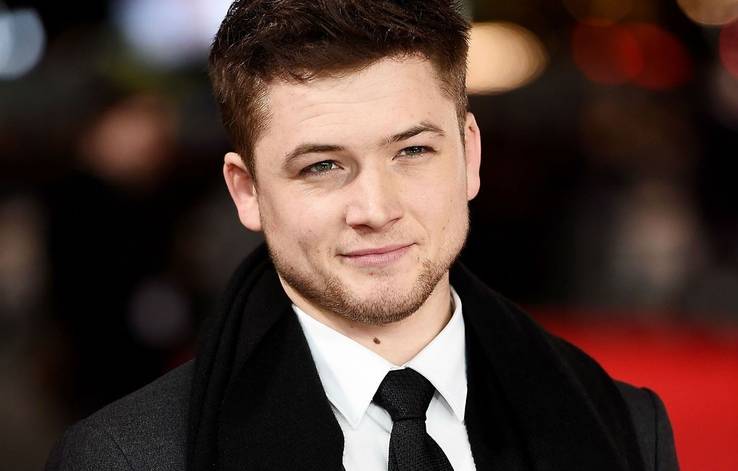 Taron Egerton is one of the young up and comers in Hollywood who is poised to take over some day. Egerton is young enough, talented and charming to play a young wisecracking Han Solo. In fact, Egerton was rumored to be one of the final three actors considered for the role. Egerton first gained fame for his role in the Kingsman: The Secret Service and its sequel, Kingsman: The Golden Circle. He also portrayed Eddie "The Eagle" Edwards in the biopic Eddie The Eagle.
He has a wide range of characters he can play and has proven he'd make an excellent wisecracking smuggler who is the best pilot in the galaxy. He'll also be starring as another famous hero, Robin Hood, in an upcoming film. He clearly has the skill and talent to carry the Han Solo franchise. He was in consideration for the role and rumors suggest he was very close to landing it. It reportedly came down to Alden Ehrenreich, Jack Reynor, and Egerton. Egerton addressed the rumor and admitted that he would be cautious if he landed the role. He said, "Roles of that level are always going to be life-changing. I wouldn't run into it blind. It would definitely be a shutting-a-door-behind-me moment. That is something that I'd be wary of." (IndependentUK)
1 Anthony Ingruber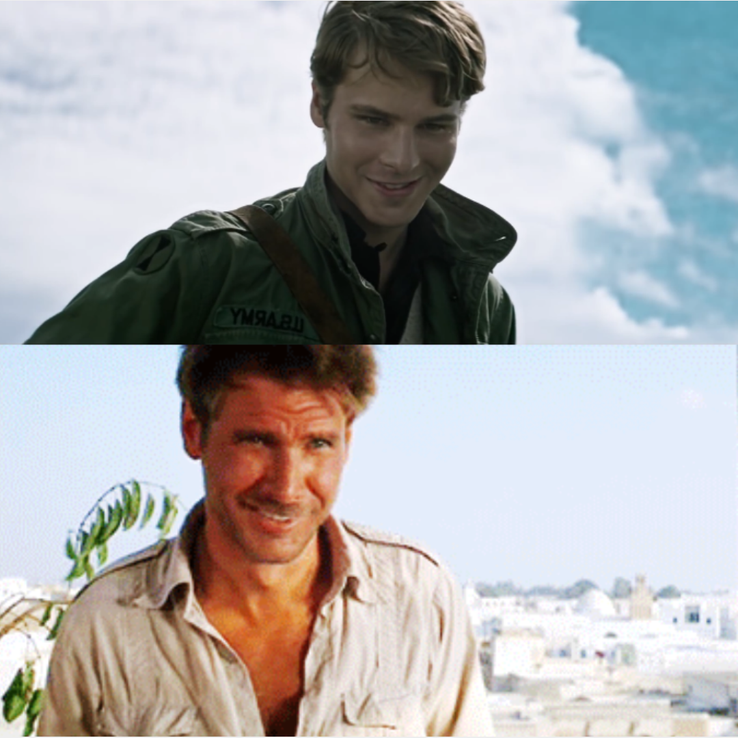 Casting an actor to portray a young Han Solo can be difficult because it also requires casting a convincible young Harrison Ford. Many fans are baffled that Anthony Ingruber wasn't cast as a young Han Solo mainly because he already portrayed a young Harrison Ford. In 2015, he had his big breakthrough in the romantic film The Age of Adaline. The film received mixed reviews but audiences couldn't help but think that Ingruber would be a perfect fit for a young Han Solo.
In The Age of Adaline, Ingruber portrayed a younger version of Harrison Ford's character William Jones. Ingruber landed the role after posting a Youtube video of him doing a Han Solo impression in 2008. It got rave reviews from fans and caught the attention of director Lee Toland Krieger who cast him in the film. Ingruber said, "It was really important for me to find a balance between delivering the role as an original piece, while still applying some of the mannerisms that Ford is famous for. So it was not simply a matter of impersonating him, but rather taking those elements to build a new, although still recognizable, character." (BusinessInsider) Ingruber was on the shortlist to star in the prequel but to the dismay of many fans didn't land the role.
Source: Read Full Article