20 Bachelorette Rules Becca And Her Male Suitors Have To Follow
It is soon time for the return of The Bachelorette, the show people either love to hate or love to love. Either way, that means more drama, gossip, and tears. Also, if you do not know this show and the constant controversy that surrounds it, you must be a martian. It is 16 years now that the show has been on air, even despite constant speculation, it has survived the test of time (we know you're asking yourself, "How it is already 16 years?"). Last season of The Bachelor was quite the emotional one, and if you have been living under a rock or not using social media, we will explain how tumultuous the ending was. Arie Luyendyk Jr. who was the bachelor and already a part of a previous season, got to the end and proposed to Becca Kufrin — lovely, right? He then quickly cast aside winner Becca, our new bachelorette to pursue the runner-up Lauren Burnham. While Arie and Lauren are now engaged, due to rules that contestants must follow, Arie had to actually reach out to Lauren by sliding into her DMs on Instagram. While watching the show, many people ponder on certain things, questioning if what is going on is genuine or not, which is normal on our behalf considering it is a "reality" show that is full of quirkiness.
Without rules though, the show would probably be completely out of hand, and so, we are here to dish out to you what it takes to be a part of the infamous show and reveal to you the rules Becca and her group of handsome men will have to follow.
20 No Other Relationships In The Show Are Allowed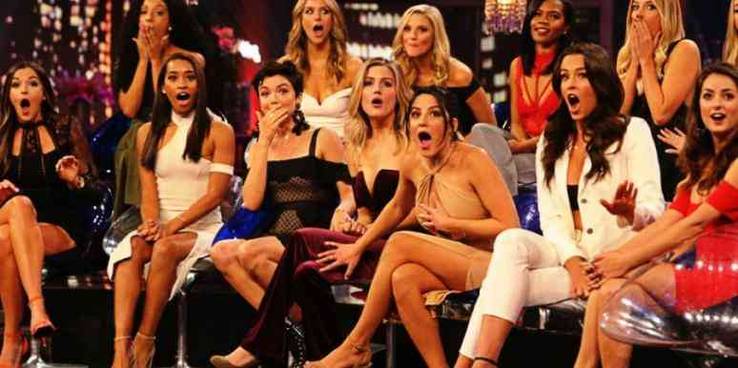 It is easy to assume that the men and women contestants on the show, each season, have their share of secrets, but so do the producers of the show. Evidently, to make sure the show is continuously successful, there are things that the producers must hide. It is also very obvious that on this reality show, the producers have the last word on everything, which makes us question the legitimacy of most of what is said. Talking about the producers, who are part of a show that sets people up to find true love, did you ever ask yourselves about the relationship statuses of the producers? One would assume they're all hitched since they're the masterminds behind the show that set people up.
However, what you may not know is that there are reportedly previous contestants that did not find love on the actual show, but with producers instead.
As viewers, there is a lot that occurs behind the scenes that we are not informed of, and relationships such as these are not encouraged. A contestant on the show is not allowed to engage in any other relationship with someone on the show —all men must have their eyes on Becca and Becca only.
19 They Have A Luggage Limit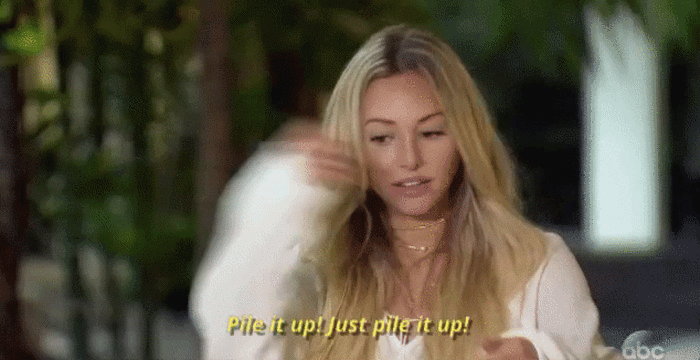 This rule applies both to Becca and the men who are going to try and win her heart; though we believe this rule mostly applies to women, because you know, we cannot get enough of clothes, shoes and makeup — don't forget the makeup! Men have to bring their finest suits and ties, while women have to bring their fanciest and most elegant gowns, yet, did you know they are expected to cram everything into only two suitcases? Airport regulations aside, contestants who go on The Bachelor or The Bachelorette, including Becca, have a rule implemented on them that allows them to bring a maximum of two luggages. It sounds like a lot, as people backpack around the world for months, but the contestants on the show are obliged to bring a variety of outfits and footwear; because who knows where in the world they are going to end up and which lavish dates they're going to have to partake in? One of the most famous bachelorettes, Andi Dorfman, confirmed to us what they are expected to squeeze in their luggages for their love quest. She said,
"clothing for both cold and warm weather, athletic wear, bathing suits, heels, tennis shoes, sandals, cocktail, long, and casual dresses, and heavy coats."
We are hoping Becca could bend the rules a little.
18 They Cannot Use Certain Words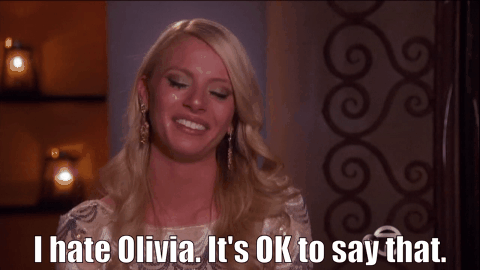 Though the contestants have rules, it seems otherwise and as easy as 1,2,3 when we watch them on television, but did you know that there are certain words they must refrain from using? And no, we are not talking about curse words or foul language, but correct words. Usually, on television shows that are live or are considered to be reality, there is some editing required to beep out words, but when it comes to The Bachelorette, those looking for love are not allowed to use a specific word or else they have to start all over again. Sounds silly, doesn't it? Now for the reveal of the word, the men looking to steal Becca's heart are not allowed to ever use the word "process."
The producers of the show do not seem worried about the use of foul or sloppy language, which we often hear on the show, but more specifically, the word "process."
Throughout the season, you will often hear the bachelorette and the contestants talk about their journey on the show thus far, because it is evidently a major part of the show. However, the word process is out of the question, as Sean Lowe told Glamour, "Any time you call it a 'process,' they will make you re- it and say 'journey.'"
17 They Can't Eat On Dinner Dates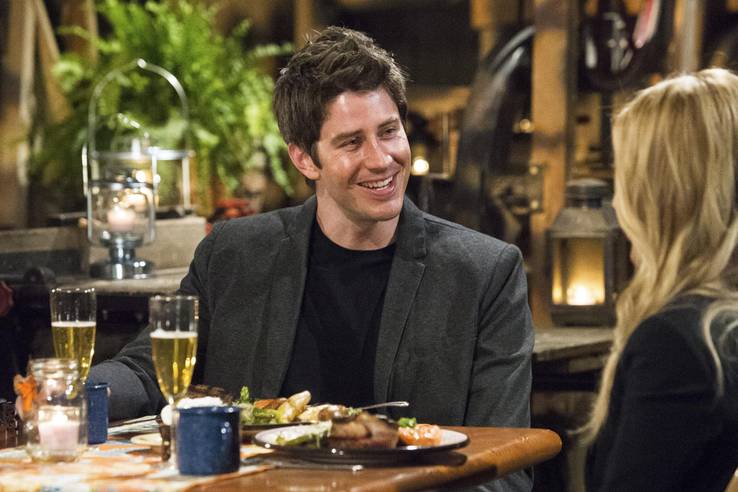 If you're a fan of the show, something you may have noticed is that they don't ever pig out! Most of the one-on-one dates are at a dinner — and the dinners are always lavish and perfectly set up, almost like a dream date. Poor Becca, she is returning to the show and going is to go all the way to the end again since she is the bachelorette and will still not get to savour any of the dinner meals that always look top of the line. Just watch one episode of the show and you will cringe when they are on dinner dates because the food literally remains untouched; we think that is totally unfair, but apparently, the producers don't since it is still one of the odd rules that have to be followed. Imagine going on a date with someone, one-on-one, with an elegant dinner being served, and not touching the food; is that not awkward? We promise you that if you do not watch the show already and decide to watch just one episode of the upcoming season, you will be so annoyed watching them not eat while their conspicuously untouched food just lays there getting cold. Basically, the food is there just for show, because no one wants to see the contestants chewing away a mouthful, right?
16 Don't Drop The L-Word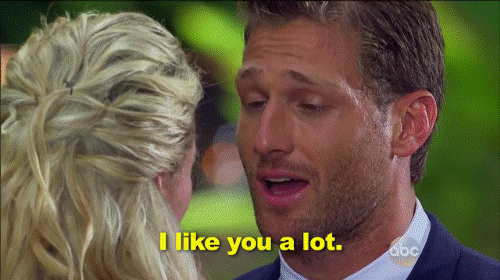 The point of this show is to find love, and so you would be surprised to hear that the L-word is not heavily encouraged by producers. Who could fall in love in a few weeks anyways, right? Even though the whole point of the infamous show is to fall in love and get engaged with someone at the end of the "journey" (yes, we got the "process" memo) we hardly ever hear the phrase "I love you" being said. Talking about not dropping the L-bomb, Arie, who we previously mentioned and was the bachelor last season, dropped it a grand total of 3 times; he told the three finalists he loved them. Evidently, depending who the bachelor or bachelorette is, every season is different since they all progress in varying ways, so maybe Becca will spill out the L-word at the end of the season depending on her relationships. Sean Lowe, again, admitted to us that when it came to his turn to find true love, he was not allowed to express his feelings. Lowe mentioned,
"When you can't say 'I love you,' you have to come up with other things, and apparently the only thing I could come up with is, 'I'm crazy about you."
Wait, we forgot about Juan Pablo, who loved no one, but "is okay!"
15 They Are Stuck With ABC After The Show Ends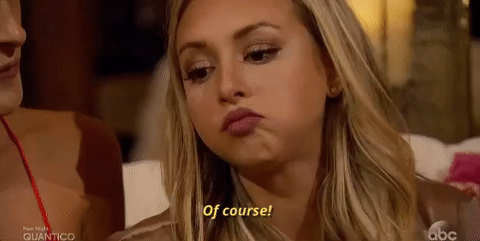 Just when you thought life could not get worse after leaving the show and not finding love, you remember that ABC basically owns you for another year — that has got to be tough. Most people that go on the hit "reality" show become instant stars with the help of social media platforms and technology. And when you become famous, that means your life becomes utterly public with a bare minimum of privacy. Many contestants, like Corinne Olympios, who was on Nick Viall's The Bachelor season, get extremely noticed and immediately become a prominent figure in Hollywood. And because ABC network knows that the show gives them a taste of fame, all contestants, even if they leave the show at the very beginning, belong strictly to ABC. Their contracts do not end as soon as they leave, instead, Becca and all her male suitors will be under watch by ABC for the following year. It is basically like having another set of parents, but ones that could get you into very big trouble. Chris Soules, who gained a lot of fame because of the show and competed on Dancing with the Stars, said about the production team, that they will "have a say in almost everything you do afterward."
14 Becca Has To Last 2 Years Or Else…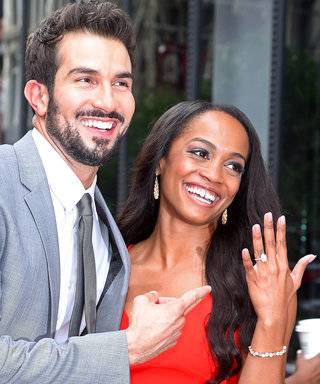 Everyone's favourite episode to watch is always the last, because despite the suspense of who gets picked, we are all so excited to see the Neil Lane rock at the end. All great things in life usually come with a catch, though, correct? In the case of the show, at the end, one is sent home heartbroken, while the other gets proposed to — or, if your name is Juan Pablo, you do not pick anyone at the end. Now, the lucky woman (and we say lucky lightly because most good things come to an end after the show has wrapped up) gets the enormous diamond ring at the end, but that does not mean it is hers to keep. There is a rule that all contestants must follow, however, and with this rule, let us confirm to you that Neil Lane has crafted many beauties for nothing — diamonds in the rough, we say. It sounds kind of like a scam on first read, but if Becca, like last season, does not last with her newly found prince charming for at least 2 years, she must, again, return the shiny rock to production. 
Featured Today
20 Times Bernadette Outdid Penny On Big Bang Theory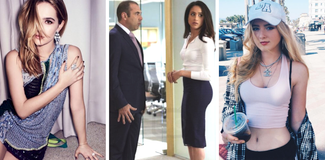 10 Actresses To Forget About In 2018 (And 10 Who Will Replace Them)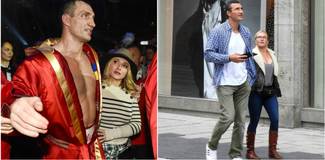 15 Ways Wladimir Klitschko Landed Hayden Panettiere (Even Though She's Half His Size)

13 They Cannot Skip Dates
Even though most dates on the show are exquisite and lavish, some are quite extraordinary; like the time on Nick Viall's season of The Bachelor when the girls had to pick up cow manure and some girls certainly did not want to participate, like Corinne Olympios.
However, viewers of the show will be shocked to find out that all contestants on the show, meaning Becca and her male suitors, have a contract that obligates them to attend every date without exception.
Which means, if the men really want to win Becca's heart, but they cannot bring themselves to skydive, they still have no choice to. You must do whatever it takes for true love, right? We must admit, there have been some pretty crazy dates on the show that entail activities that most would not think of, like skiing in bikinis. We wonder what they are going to have the hunks do this season? The contestants are all forewarned, though, so they cannot say they did not know. When someone applies to the show, they must affirm that they can sign up to just about anything, "like skydiving, snow skiing, ice skating, parasailing, water skiing, rollerblading, and the like." The show basically requires you to be in shape and not be afraid of anything.
12 They Have To Complete An Evaluation
It must be so stressful to be on television, trying to find love, all the while living in a gorgeous mansion in Los Angeles, traveling around the world, and being completely spoiled. Sounds like a hard day's work, doesn't it? Apparently, the show is a lot more stressful than we all think it is, considering that there are somewhat 20 people all fighting for the same person's heart to start off; and the lower the number goes, the more stressful it becomes because you just might be the one picked. Sarcasm aside, we do understand how anxious it could make people when competing 24 hours a day since they are all crammed together in the same house.
What you may not know, is that all contestants, before appearing on the show, must comply by one simple rule, and that is that they need to get tested. That makes us question the legitimacy of those tests, though, because some chicks on that show have been a little overboard, like the infamous blonde Krystal Nielson, who was on the last season. However, along came Dr. Catherine Selden, resident psychologist on the show, who confirmed the rule that demands all contestants to complete a lengthy psychological evaluation. We are totally for this rule!
11 They All Have To Pass A Camera Test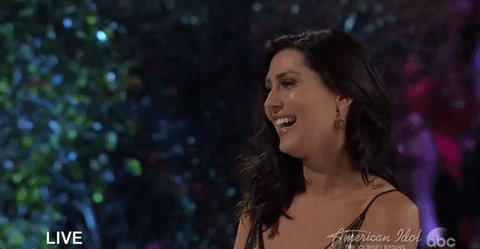 When it comes to the season of The Bachelor, we know the usual cast; there will be more than a handful of blondes, a handful of brunettes, and some women of different ethnicities to add to the mix. When it comes to The Bachelorette, we know we are going to have more than a handful of men who look like Ken, a handful of men who look like Abercrombie models, and some more exotic-looking men. It sounds like it is fairly simple for the producers to choose their contestants who will be in a race for love, but it's actually not.
As a matter of fact, the show is pretty demanding of its applicants, and there is another rule, apart from the psychological evaluation that they undergo, that requires them to take another test before the filming of the show commences. All those men who applied to the show and got chosen have no choice but to pass a camera test before anything; this rule is evidently set in stone because they need good looks to make the show survive. The men all had to pass the test for the producers and crew to decide if they are photogenic enough. This rule is definitely a little too superficial for our liking.
10 The Women Are Encouraged To Party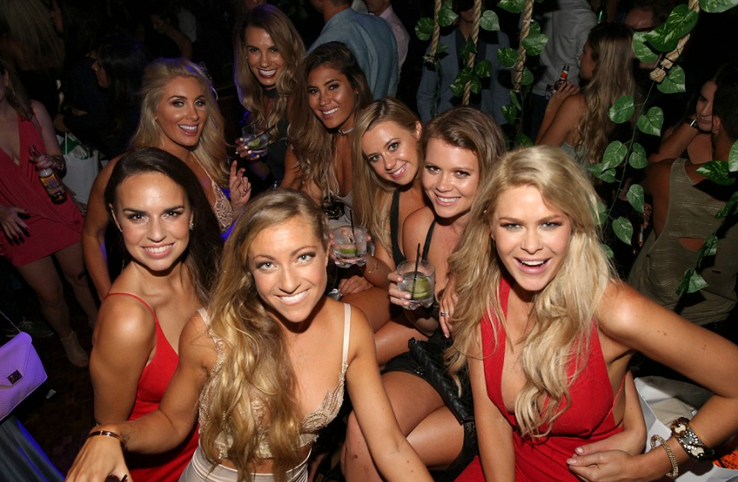 We informed you previously that all people on the show, and that includes Becca and her sea of men, are not allowed to eat their appetizing dinner when on dinner dates, but, there is a rule that encourages women to ingest plenty of liquids. Women on the show, are constantly forced and told to drink alcoholic beverages during their run on the reality show.
In the case of the upcoming season, the only woman on the show will be Becca, but we'll definitely being seeing her with a drink in her hand at any given moment; apparently on the show, boozy brunches and boozy lunches are a "thing." As we know, "liquid courage" makes people more vulnerable; it allows them to open up more, be more emotional, and we all know that it can also make things very dramatic, and that's what makes the show so addictive. One thing we love is when former contestants confirm our assumptions about the show, and Leslie Hughes from season 17 said in an interview: "When I came in for the producers' weekend, I remember it was like noon, and they were like, 'You want some champagne, wine?' And I was like, 'It's 12 p.m., noon!' And they're like, 'Welcome to the Bachelor family.'"
9 The Contestants Have To Cry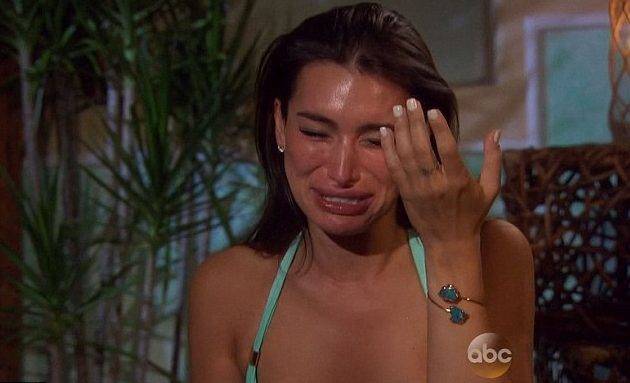 What invokes more drama in a reality show than tears? Ask Ashley Iaconetti, she knows. Seriously, this entry cuts deep, and if you are a fan of the show, after hearing how the producers treat contestants, this secret rule might change your entire outlook. The producers really meddle with the contestants more than we think and making sure their stars shed tears is one of their top priorities. The producers go to extreme lengths to make sure that the people on the show, whether it be Becca or her male suitors, cry or at least shed a few tears. And it is not only the producers involved in this antic, but everyone from the crew, including the drivers who pick up the contestants who are sent home. Sarah Gertrude Shapiro, a former The Bachelor producer told The New Yorker that her job was to get contestants to open up to her so she could give them harsh advice that would purposely make them cry.  Shapiro dreadfully admitted that her job was to get the contestants who got eliminated and sent home in the limo to cry. Shapiro explained:
"They'd often tell us to drive up and down the 405 until the girls cried — and not to come home if we didn't get tears, because we'd be fired."
Her days must have been totally exhausting.
8 They Have To Pass A Medical Test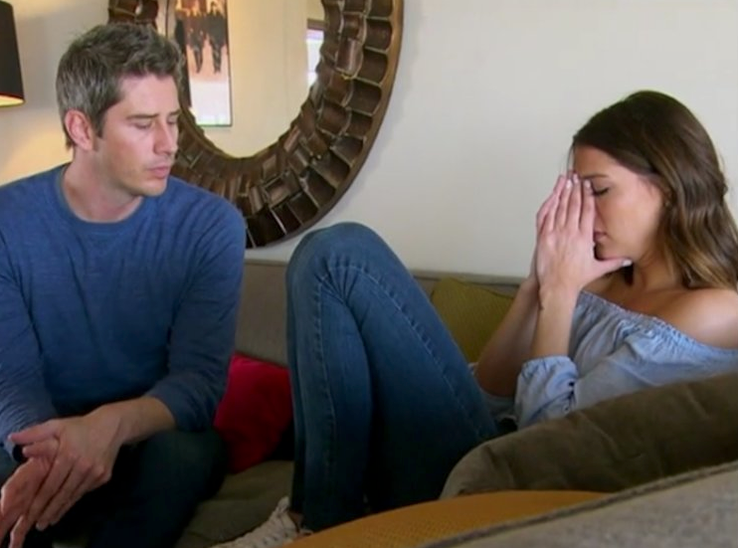 Just when you thought we were done with the whole test rules, we have yet another one that Becca and her male suitors must take without question. Already, the contestants are giving up almost everything to be on the show, yet, they must still go through vigorous testing. However, we kind of agree with the rule, just because we don't want any man or woman running around with a disease they can pass on to someone else while they are on a show. It appears that, the producers and director will make this one of their first tests to be performed on their final contestants, for them to move on to the other previously mentioned tests, and then be on the show. It is great that many of their regulations involve tight precautions, since it is for the safety of themselves and all other contestants. For a candidate to be deemed suitable and move on to filming, they must take an STD test. We totally agree with this rule, but it is also a little crazy when you think about all the tests the potential contestants must go through before getting chosen. According to the producers, making sure that everyone is clean is not only a rule, but a priority.
7 They Have To Make It Look Like A Race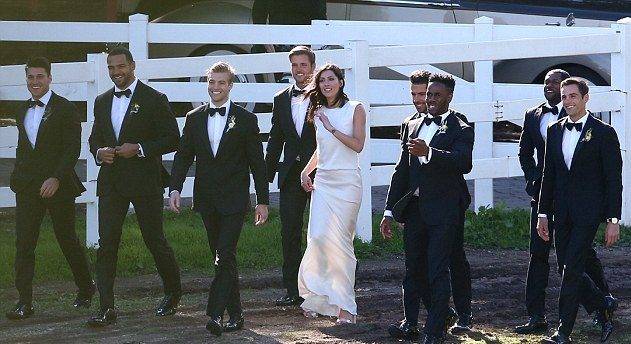 The Bachelor/ The Bachelorette is categorized as a reality show, but as many of you have probably figured, it is not completely spontaneous. Besides the many tests that the contestants must pass, there are also contracts that bind them to certain things on the show. Becca is specifically targeted when it comes to this rule because she is the bachelorette and is the one who is going to call all the shots.
That being said, Becca, and any other bachelors or bachelorettes have to sign a contract that obligates them to carefully and precisely follow the format of the show.
Basically, to make sure the ratings are always high, the producers want to constantly make sure that the star of the show makes the competition look like a tight race. The show would evidently not be as dramatic and entertaining if the picks are obvious, and so, Becca will be obliged to follow their rules, and not just her heart. It has been reported that many bachelors and bachelorettes knew earlier on who their pick was but were banned from making it obvious to ensure that there is still competition.
6 They Need To Keep Secrets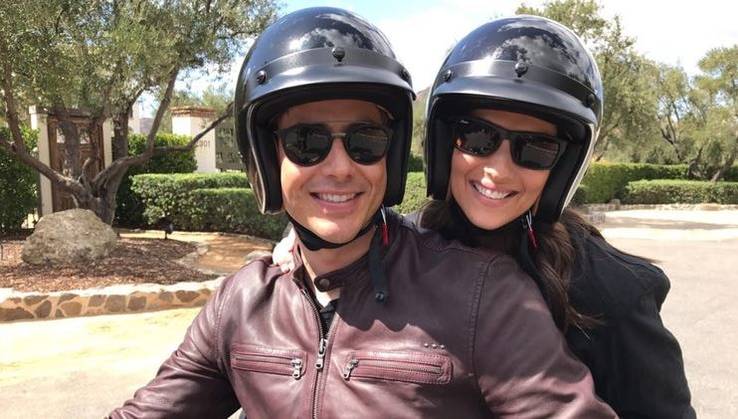 There are many shows on television that involve secrecy, but The Bachelor franchise definitely takes the cake when it comes to that. As a matter of fact, the main reason the show has lasted tall these years is because it remains awfully confidential. Nowadays though, things are little more complicating; with social media and the paparazzi, word gets around very quickly, and before the show has even aired on television, people already know the outcome. This rule of secrecy applies to both Becca, the bachelorette, and all the men she will be surrounded by on the show. It is one of the more obvious rules, but all contestants are obliged to sign a contract that binds them to complete confidentiality, and it is no surprise that that section of the contract is quite extensive as it can make or break the show. ABC goes so far as to inform their contestants on their contract that if they break the policy, ABC can seek monetary compensation.
No one on the outside world, including family members of contestants can know the ending, but there have been a few slips in the past.
Becca and her group of handsome men better keep their mouths shut, unless they want to dish out the cash.
5 They Are Not Allowed To Use Technology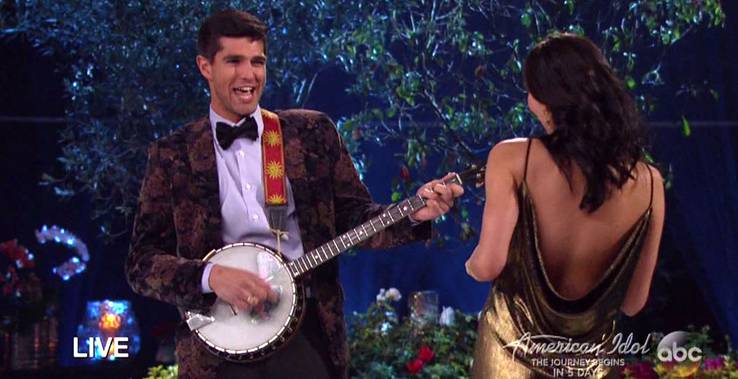 How can a person survive nowadays without the Internet, cellphones, social media, and television? Ask the contestants of the show because they did it and know what it is like — there is no such thing as Netflix and chill in The Bachelor mansion. Many reality TV shows, like Big Brother and Jersey Shore, know that the perfect recipe to a successful reality show is banning the use of technology. By implementing this rule, they have no choice but to communicate constantly with one another, and that is what creates the most entertainment.
Just imagine a bunch of men in the same room, and house, with nothing but each other's company while they are fighting for the same woman's heart — there is bound to be some beef. When watching it on television, the show does not last three months, but filming does, so for three months, there is no use of any tech or any hobby for that matter. We are not only talking about computers, cellphones, and tablets, but also books and magazines. The producers want everyone to constantly be in communication with each other because what gives the show dialogue. The producers are apparently religious though, as they only allow religious books.
4 They Cannot Talk Politics
Even when Donald Trump was running for President, there was no talk of it on The Bachelor — not even a word. Do you have any idea why? The hit reality show does not allow contestants to speak a word of politics, yet, there is constant debates going on in the house; it is odd to think that this would be a rule implemented on the contestants. It would be reasonable to assume that the producers of the show, when selecting their candidates, make sure that each one is generally neutral when it comes to politics.
According to sources, the reason there is such a rule is because producers want to make sure that their show offers its viewers an escape from the real world.
Also, since viewers, especially in America, are very firm with who they root for politically, having contestants discuss their political views would alienate some viewers. The show is all about views, so they cannot have their contestants dishing out on their political beliefs. Believe it or not, if Becca or her male suitors were to start discussing their political views, or politics in general on camera, the producers and cameramen immediately snap them out of it and make them change their conversations.
3 They Are Not Allowed To Date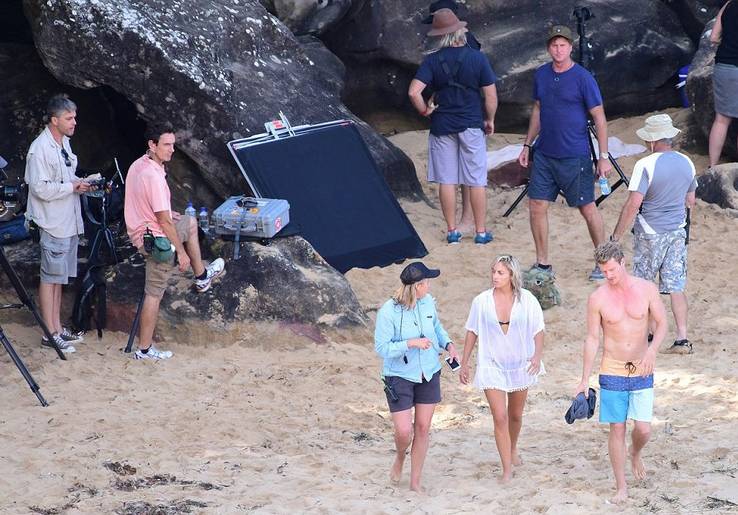 This is a little extreme for our liking, but it all goes back to the whole confidentiality and secrecy rule. This might come as a shocker, but all contestants on the show, including Becca and all the men who are there from the beginning, are not allowed to date other people until the show has finished airing. We believe that it is excessive to rule the lives of the contestants even after they have been eliminated from the show. The reason why this rule has to be followed thoroughly is because they want to ensure that none of their contestants are photographed in public with other people, because then viewers would obviously know who is going to be eliminated. We all thought that the final couple, which will be Becca and one of the men, were the only ones who will have to hide until the show reveals the finale on television, but that is not the case.
Literally everyone on the show, even the men who will be eliminated during the first rose ceremony, are not allowed to date until their elimination is aired on national television.
And fans know that the final couple, unfortunately, does not always last (surprise!), but they have no other choice than to hide until the finale.
2 They Have Cameras Following Their Every Move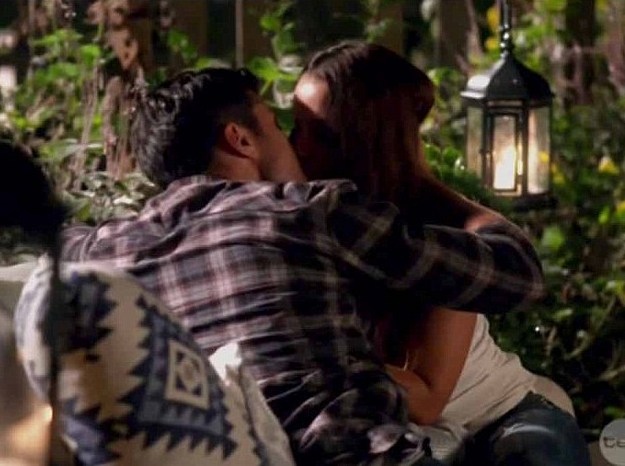 It happens quite often on the show, as fans know, that men and women get angry and yell at the cameras to stay away. Well, according to their contracts, both Becca and the men trying to win her over, are not allowed to say such things. Why? Because the producers have complete control over them and what they do with their cameras and microphones. It is specifically stated in the contracts for both the star of the show and the contestants that the producers have the right to film the lead, which is Becca this upcoming season, and all the men until they leave the show.
This means that cameramen have the right to follow and film all people on the show 24 hours and 7 days a week for 3 months. Imagine all the editing they do before they air the final product of the show when they are required to film every day over a long period of time. And we are not done yet, another rule that is in their contracts, also states that they must allow cameras to record them secretly with hidden cameras and microphones. It was a sense of relief when we found out that hidden cameras "shall not be positioned to intentionally capture images of you urinating in the bathroom."
1 They Are Not Allowed To Be Too Affectionate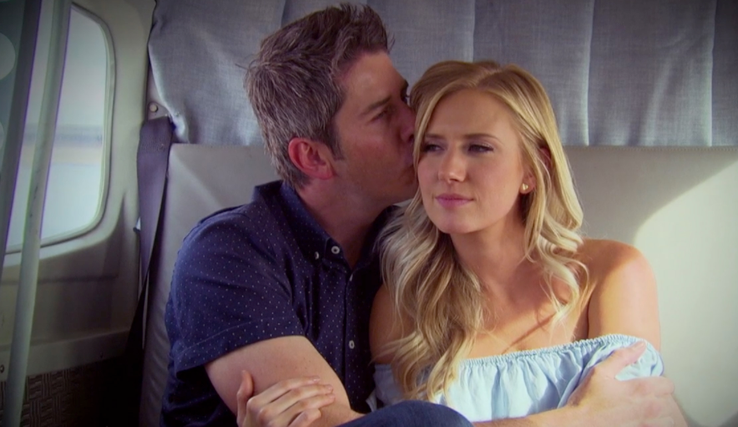 Fans of the show would all agree that their favourite part of the show is the fantasy suite — because we all know what goes down in the fantasy suite. But of course, since we are discussing the rules of the show, there must be rules tagged along to the fantasy suite, if not it would not be The Bachelor. Watching the show, we see the contestants constantly kissing, which is a little awkward at times, but now that it is The Bachelorette time, Becca and her group of handsome men are told that they are not allowed to get intimate before they reach the fantasy suite. They are allowed to do all the kissing they want, but the men are going to have to keep their cool around Becca because they are not allowed to engage in any more intimacy until they get to that point of the show; and when they do, what happens in the suite is totally up to viewers' imagination because we are never shown what happens. Thankfully, that is the one time where Becca and her final 3 men will be guaranteed privacy. According to the infamous bachelor Ben Flajnik, one way to break this strict rule is to go into the water and skinny dip.
References: people.com, tmz.com, elle.com, vanityfair.com, thenewyorker.com
Source: Read Full Article