20 Celebs Who Were Nearly Fired From Their Famous Roles
While fans and viewers have fallen in love with actors and actresses that play iconic roles on the small and big screens, many of them came super close to not making it to the end of the project. From actors almost getting fired for their egos, or simply not being able to channel their character the way movie executives hoped, to actresses nearly getting the boot for sharing too much about their role on the internet— the idea that some of our favorite celebrities almost didn't make it, only proves that they are human, and even their jobs aren't secured after signing on the dotted line. We're glad whatever it was that almost got our faves fired from a major role was able to be worked out. Some of them even went on to star in other major roles within the same franchise. Thankfully it worked out this way because, let's be honest, the movie and film simply wouldn't have been the same as we know it.
Still, considering we're all about celebrities, it's interesting to see who almost lost their career-changing roles and why. It really gives fans and viewers a look on the personality of the human playing the characters we have fallen in love with on many different levels. And for some of them, it's made us love them even more and justify the idea that they are our best friends in our heads. Check out 20 actors and actresses who were almost fired from their iconic roles below.
20 Robert Pattinson of The Twilight Trilogy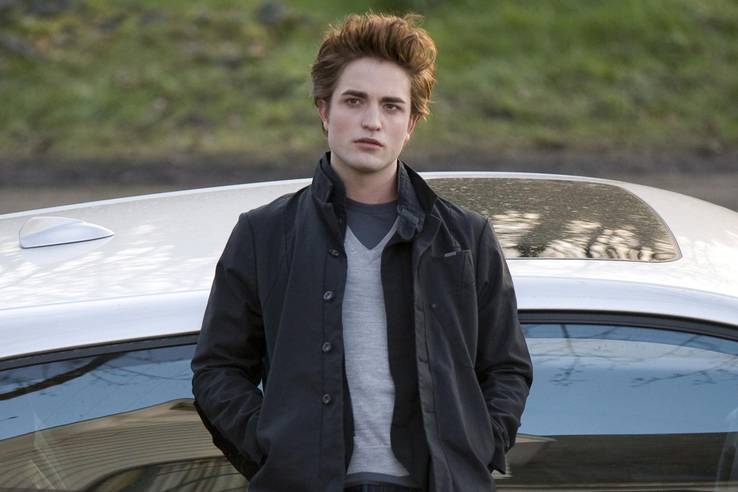 Team Edward would not have been the same if Robert Pattinson didn't portray one of the heartthrobs, Edward Cullen, in the Twilight saga. But, Pattinson almost lost the life-changing role. He admitted that he was way too serious on set. "If you're going into a relationship with someone, the way to make it really intense is if you can barely talk to each other, you can barely touch each other, it's incredibly serious all the time," Pattinson said of how he perceived his on-screen relationship with Bella, played by Kristen Stewart. Fans know the two sparked up quite the serious relationship in real life before they called it quits.
Thankfully, Pattinson's role as Cullen didn't get the boot beforehand. "But everyone kind of wanted it to be like, 'No, they should just be, like, happy and having fun. That's what people want.'"
Producers made their first attempt at getting Pattinson to lighten up by gifting him with the actual novel and highlighting each time Cullen was supposed to smile. His agents then gave him the harsh reality that he was so close to losing the role altogether. Pattinson said he thought he was all good until he was told, "You have to do the opposite of what you're doing now or you're going to get fired today." Who knew the vampire saga was such a stickler for happiness?
19 Taylor Lautner of The Twilight Trilogy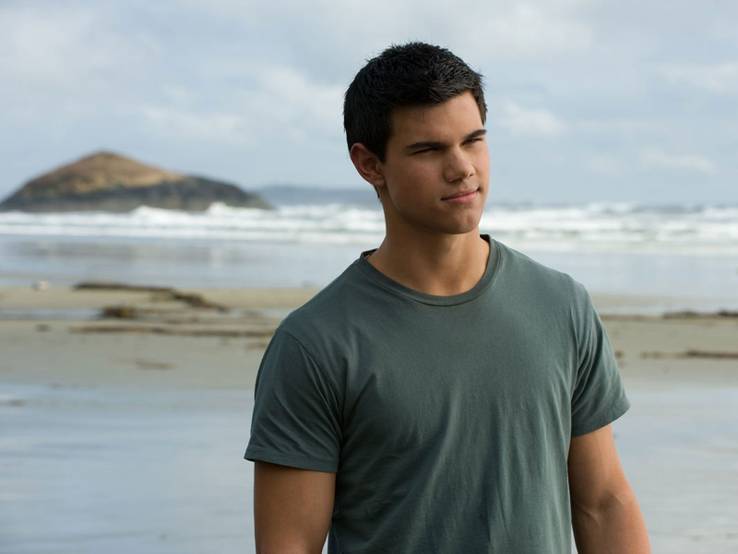 Interestingly enough, Taylor Lautner, who portrayed Jacob Black (Team Jacob stand up) also almost got fired from the trilogy. Let's just say, we're glad we don't have to imagine a Twilight film without Lautner and Pattinson serving as eye candy. As for Lautner, he was reportedly almost fired from the 2009 sequel of the film, The Twilight Saga: New Moon, which was released roughly a year after the original. The chatter of Lautner possibly being fired sparked after a press release came out and did not include Lautner's name. While Lautner chalked it up to Pattinson and Stewart being the real stars of the film, he also pointed out the sequel had just brought on a new director, Chris Weitz, who was said to be downsizing the cast.
Fans immediately used the power of the then-new forms of social media, like Twitter, in hopes of convincing executives to allow Lautner to stay on board.
Lautner said he also took matters into his own hands as much as he could and gained weight for the role. He said he packed on 19 pounds and said he promised Weitz he'd gain another 10. This was just days before Lautner actually met Weitz in person at a lunch meeting. Whatever happened at the meeting, if Weitz had any doubt, Lautner was able to convince Weitz he was worthy of returning.
18 Nicolas Cage of Peggy Sue Got Married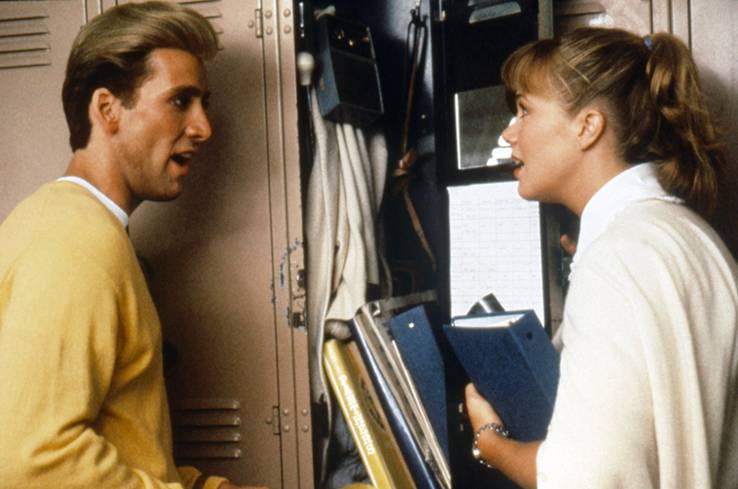 While Nicolas Cage has been known for major roles in films like Con Air, National Treasure, and Gone In 60 Seconds, it was his interesting voice that almost got him fired from Peggy Sue Got Married before the film's 1986 release. For a quick background on the plot of the vintage movie, 25-year-old Peggy Sue (portrayed by Kathleen Turner) woke up as her 18-year-old self. Still, she was fully aware of the adult life she lived in reality, almost like the Jennifer Garner film, 13 Going on 30, in reverse. Cage, who has a major role in the film, channeled his inner Pee-Wee Herman and Pokey, the infamous horse on The Gumby Show.
It was clear directors and producers weren't pleased as he was almost fired. Thankfully for Cage, the director was actually his uncle, who was also the brains behind popular and legendary films such as The Godfather. It's not clear if that's why he was allowed to keep his role, but it's safe to say this still only marked the beginning of his career, so he was able to find his niche somehow, and drop the unique voice. He went on to star in City of Angels, Outcast, and Snowden, along with numerous other award-winning films.
17 Michelle Rodriguez of The Fast & The Furious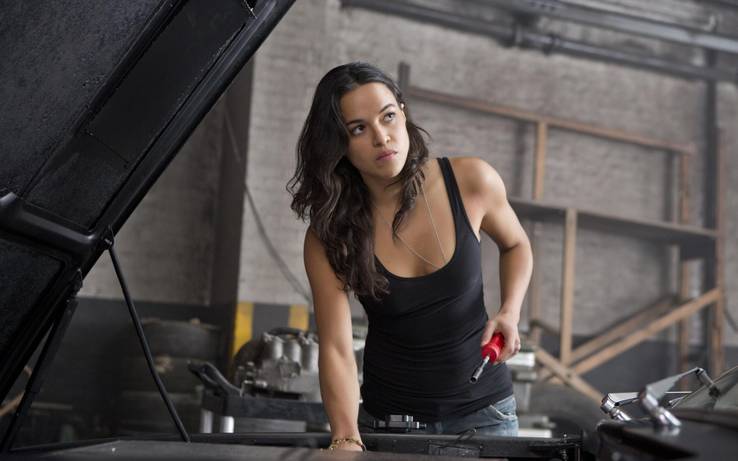 Michelle Rodriguez got extremely close to saying goodbye to her role as Leticia "Letty" Ortiz in the mega, The Fast & The Furious, franchise. While she first started as an amateur actor in 2001, her skill clearly had progressed by the time the movie released a new film in 2009. Apparently, Rodriguez had a moment when she realized she was seemingly a part of an all-boys club. "Is it realistic for a Latin girl who's the alpha-est of the alpha males to cheat on him with the cute boy?" said Rodriguez of her character's potential future decisions, that Ortiz clearly didn't agree with.
"I had to put my foot down. I basically cried and said, 'I'm going to quit and don't sue me, please—I'm sorry, but I can't do this in front of millions of people."
"My whole point in being an actress is that I thought I got to live a dream. And I don't dream about being a [promiscuous woman]! Do you?!" Thankfully, Vin Diesel, who portrayed Rodriguez's boyfriend and eventually her husband, Dominic Toretto, was able to stop Rodriguez from not only getting fired but also getting sued. He convinced her that he would look out for her and that he would handle the issue. And based on the latest films, he did just that.
16 Nick Cannon of America's Got Talent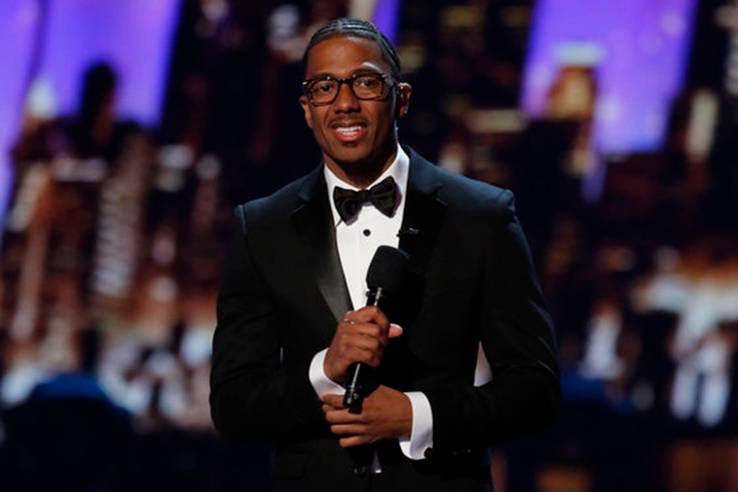 The man of many talents, Nick Cannon, was almost fired from his gig as the coveted host of NBC's, America's Got Talent. While supermodel and actress Tyra Banks is the current host of the talent series, Cannon was the original host that almost got fired. Instead, Cannon quit before the show could officially give him the boot. Apparently, he was in violation of his contract with AGT when he did a comedy standup show full of foul language. He wrote a lengthy message on Facebook as to why he no longer wanted to be affiliated with the NBC show after the network informed him he was in breach of his contract amid his standup controversy.
Cannon suggested he thought he was being "silenced" as someone who is "outspoken," and hinted he was convinced NBC only wanted to control him in all of his endeavors, not just AGT.
"I have loved hosting AMERICAS GOT TALENT for the last 8 seasons, watching talented, brave, and courageous Americans accomplish their dreams in front of millions has been nothing but a joy, and everyone has been a pleasure to work with but my soul won't allow me to be in business with corporations that attempt to frown on freedom of speech, censor artists, and question cultural choices." Banks then took over as host. Cannon congratulated her after the news was released.
15 Tammin Sursok of Pretty Little Liars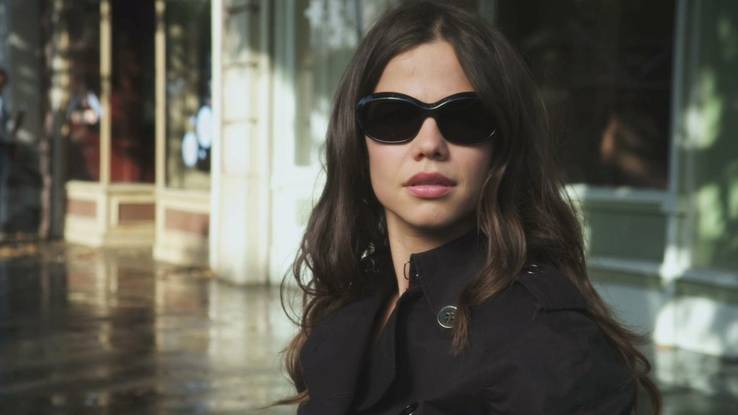 Say it ain't so! Tammin Sursok, who played the infamous, Jenna Marshall, on ABC Family's, Pretty Little Liars, almost lost her role on the series. It was all because the Australian native couldn't lose her accent. Thankfully, viewers of the show most likely didn't even know Sursok was really from Down Under, so it's safe to say she was able to conceal it enough to impress showrunners and convince them to let her stay on. Still, it was a close call, to say the least, as Sursok said she "almost got fired" because of her heavy accent. "My Australian accent kept coming up during filming," Sursok revealed in an interview. "I decided to just speak in an American accent from them on. But people get very upset that I have an American accent."
Interestingly enough, Sursok admitted it didn't take her long to embrace the American culture. She and her husband's first date was at none other than America's grill, Applebee's. Still, while showrunners made it clear they weren't here for Sursok's accent, we're not totally against the variation considering it could've made Jenna even more mysterious than the Jenna fans grew to know, love, and keep their third on at all times.
14 Johnny Depp of Pirates of the Caribbean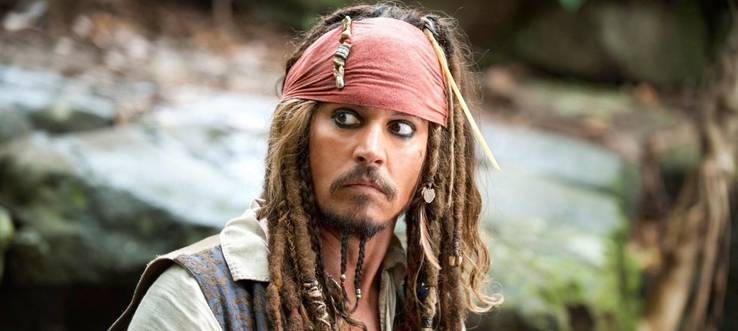 Pirates of the Caribbean almost got a new star. Johnny Depp confessed he was nearly let go from the popular Disney franchise. "They wanted to fire me," Depp candidly said during an interview back in 2015. "I fully expected to be fired, and I got a call from the upper echelon at Disney who was courageous enough to ask me, 'What are you doing?'" Apparently, producers of the mega-popular franchise didn't like how Depp slurred his words together and mumbled while he was in front of the camera. Depp has been open about how Keith Richards, of Rolling Stones, and the iconic, PePé Le Pew, served as his inspirations for his role as Jack Sparrow.  Still, Depp said he was told his acting for the role came across as inebriated or gay. He said he was so convinced he was going to get fired, he made a joke about his portrayal of Sparrow.
"They were actually gonna put subtitles under my character," added Depp. "They couldn't understand Captain Jack."
As for why they kept Depp around, he said he still has no idea. It's clear he ended up mastering the role, as the franchise spanned for more than 10 years with the latest release hitting theaters last year.
Featured Today
25 Blonde Actresses That Hollywood Just Can't Get Enough Of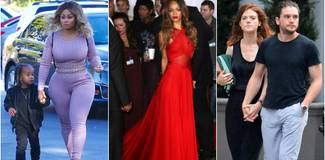 25 A-Listers Reveal Their Real Names (And It Totally Surprised Us)

10 Celebs Who Fit Their MCU Role (And 10 Who Clearly Don't)

13 Robert Downey, Jr. of Weird Science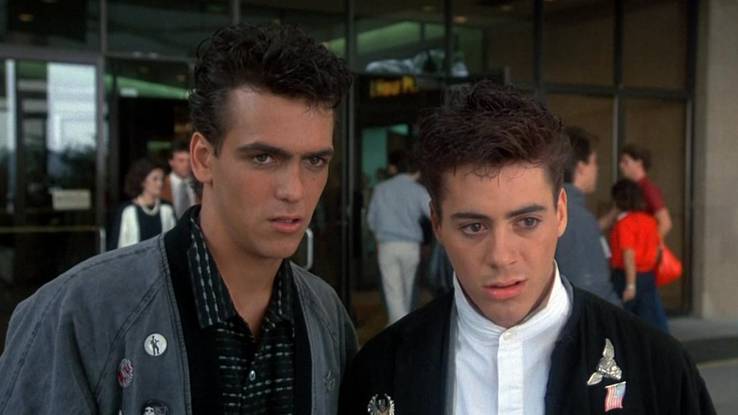 Robert Downey, Jr. is another actor who nearly lost his iconic role. Except Downey's near firing from Weird Science is a bit more… unexpected than the others on the list. For those who don't know, he actually defecated in one of his co-star's trailers on the set of the film. Gross isn't even the word. Actress, Renee Props, who had a small role in the movie revealed Downey's now major move, considering it was her trailer. She also set the record straight for those who assumed Downey did his deed in a toilet. Nope. She said he used a chair. We told you it was gross. Producer Joel Silver agreed and was so grossed out he threatened to fire Downey for good.
Of course, we know that didn't happen as Downey was a key role in the Weird Science film. And it was probably in major thanks to Props, who denied that Downey actually did such a thing in her trailer. Considering this, it was more difficult than not for Silver to fire him. But we're certain he got a stern talking to. As for Props, she went on to play in movies and television shows such as Law & Orer, Seinfeld, and As The World Turns.
12 Tom Cruise of Mission: Impossible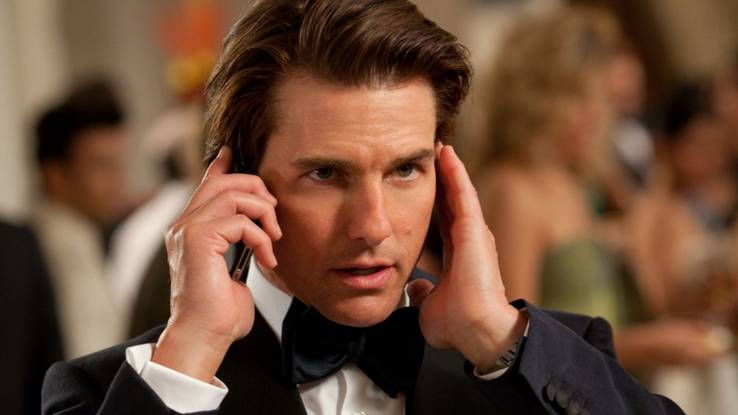 Yes, even the jumping on Oprah Winfrey's couch Tom Cruise was at risk of getting fired from his major role in Mission: Impossible. Paramount went as far as releasing a statement as to why Cruise was fired from his own franchise. "We don't think that someone who effectuates creative […] and costs the company revenue should be on the lot," read the statement. "His recent conduct has not been acceptable to Paramount." As for what the now infamous "misconduct," was, Cruise's acting skills in the Mission: Impossible III film. Cruise was blamed when that movie brought in nearly $100 million than the film before it.
The studio's Chairman, Sumner Redstone, released the statement about Cruise's firing to the Wall Street Journal as Cruise was blamed for the major decline in the franchise's success from the sequel to the third instalment.
This was also around the time Cruise was said to be getting heavy into the Scientology religion. "He had never behaved this way before, he really went over the top," added Redstone. Apparently, they were convinced Cruise's off-camera actions negatively impacted his on-camera connection with the audience. Despite the backlash, Cruise fought for his role and remained a part of the franchise. He went on to star in the fourth film.
11 Jay Pharoah of Saturday Night Live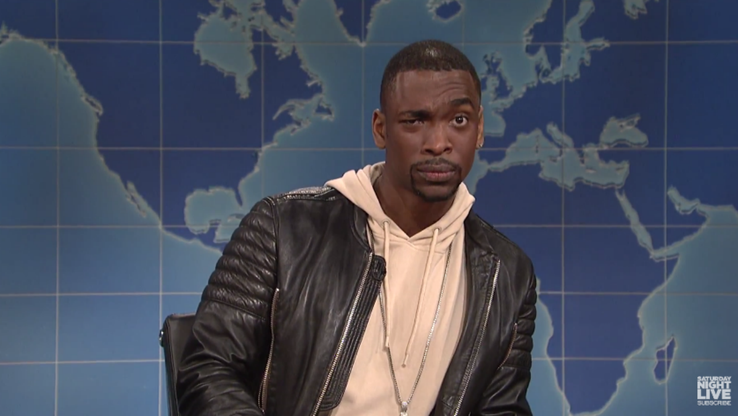 Jay Pharoah might be known as one of the most iconic members to be a part of NBC's Saturday Night Live crew, but the comedian who is known for his impersonations of former President Barack Obama and rapper, Jay-Z, was once nearly fired from the live sketch comedy series. Apparently, his demand for the show to hire more African-American female cast members almost cost him his job. While Pharoah ultimately left the show on his terms, he nearly didn't have a choice a few years ago.
"They were ready to get rid of me 2013 in September when I spoke up," said Pharoah before he referenced the show's response to his demand for more black female leads. "When I said what I said, and it got on 'The Grio,' and it went viral, I almost […] lost my job."
Pharoah ended up walking away from the show years later and pointed out that while the series runners were pretty much over his impersonations of the likes of Obama, he was still put into what he calls an "impression box." Despite the breakaway, Pharoah maintains he has no issues with the show or any of its executives. Meanwhile, he credits himself for the addition of Black female talent on the series. "I'm the reason it happened."
10 Ellen Barkin of Into The West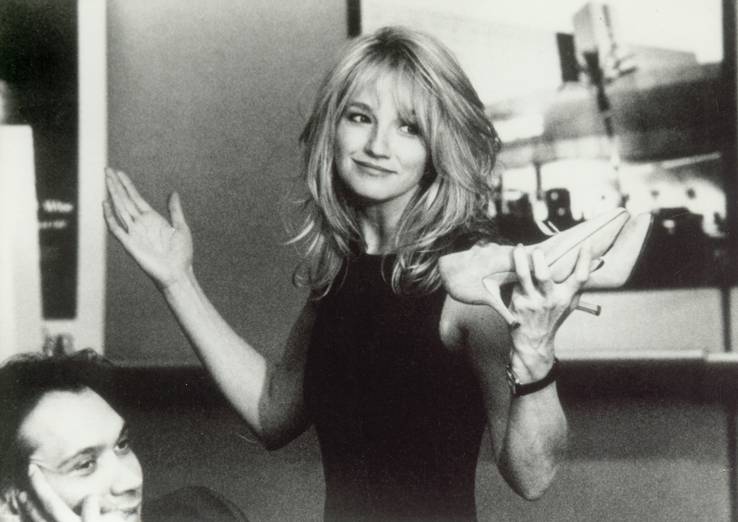 Ellen Barkin reportedly lived up to her reputation of being difficult to work with in Hollywood while filming Into The West. She was almost let go from her role on the film. Things got so bad that movie executives already had a replacement in mind, none other than actress, Catherine Zeta-Jones. Barkin caught wind of speculation and reports that her role was on the line, and asked executives to give her another chance. She promised she could get things together in one day. And it's safe to say one day was all it took.
Apparently, Barkin came with a brand-new attitude the next morning, and was described as "amazing." She went as far as cooking food for the crew. It looks like there was only one diva allowed on set, and it wasn't Barkin. 
Still, this wasn't the first time Barkin was reportedly difficult to work with. Still, she Barkin also became known for the sultry roles she played during that time as she channeled her inner goddess. She soon was recognized for that more than being difficult on set. It's safe to say nearly losing a role could have played a part in Barkin adapting a new attitude that was more appealing to Hollywood executives.
9 Linda Larkin of Aladdin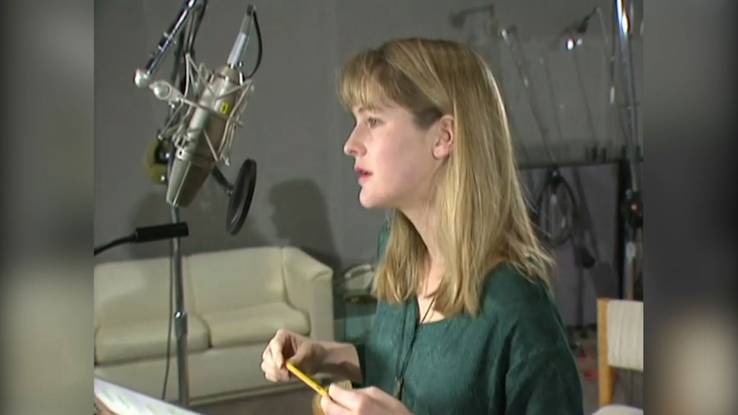 If the directors got their way, Princess Jasmine's voice on the Disney movie, Aladdin, would have been a tad lower. Actress and voiceover star, Linda Larkin, was almost fired from voicing the beloved, Princess Jasmine because her voice was simply too high. Larkin had to re-audition for the role when they were halfway done taping after it was said her voice was not "regal" enough.
While she was able to stay on the movie, she didn't sing at all. In fact, this was the first time Disney changed its tradition and didn't require the actors who voiced the characters to be amazing singers as well.
This was said to be, in huge part, thanks to now the late actor, Robin Williams, landing the role as The Genie. Instead, it was the singer, Lea Salonga, who sang Princess Jasmine's lines in songs like A Whole New World, which Larkin said she was just fine with. "To me, it's such an amazing match to my voice that it's almost seamless when they go from dialogue to the song and back to dialogue," said Larkin. 'From that point forward that opened up the world of Disney animation to everybody. They no longer needed actors who sang." Way to flip the script.
8 Rachel McAdams of The Notebook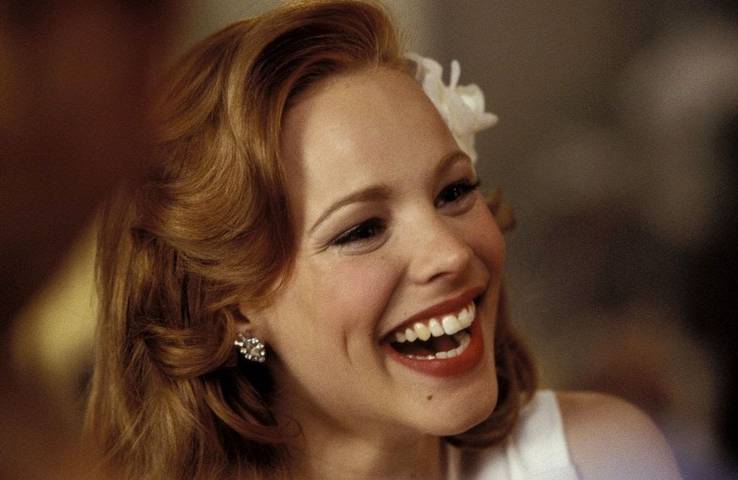 Rachel McAdams and Ryan Gosling might have had amazing chemistry on set, but he wanted her fired. And he was almost successful. Director, Nick Cassavetes, revealed Gosling and McAdams actual off-screen interactions with one another. "Maybe I'm not supposed to tell this story, but they were really not getting along one day on set," said Cassavetes. "Really not." He added Gosling summoned him in front of 150 people who were ready to film a scene. Gosling didn't let the crowd intimidate him and asked for Cassavetes to get McAdams out stat. "Would you take her out of here and bring in another actress to read off camera with me?" asked Gosling."I can't. I can't do it with her. I'm just not getting anything from this."
Instead of replacing McAdams, Cassavetes took of his director hat and became the on-set therapist. He let them let out their frustrations in a screaming match before they returned and were ready to work.
"I think Ryan respected her for standing up for her character and Rachel was happy to get things out in the open," said Cassavetes. "The rest of the film wasn't smooth sailing, but it was smoother sailing." Thankfully, McAdams was able to stay on the film. Or else we might still only remember her as Regina George.
7 Mary-Kate & Ashley Olsen of Full House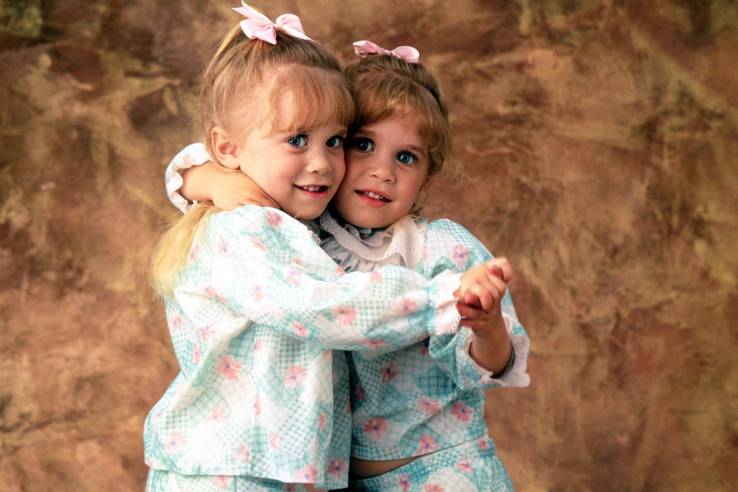 The Olsen twins are now some of the most well-known co-stars of the legendary family sitcom, Full House. After all, they were just babies when they got their on-screen debut. Fans who watched the series after it debuted in 1987 literally grew up with the twins. It's arguably their most notable role. Still, some might not know that the actor, John Stamos, who portrayed the beloved Uncle Jesse was not here for the twins when the show first began. Considering the twins weren't even one yet, Stamos admitted he got really impatient when it came to wrapping up a particular scene. "It was very difficult to get the shot," said Stamos. "So I [gesturing], 'Get them out…!' That is actually 100 percent accurate."
Interestingly enough, Stamos proved he had a little influence over the show and its future because the Olsen twins were temporarily replaced with red-headed twins.
Stamos hinted they were even worse than Mary-Kate and Ashley, so the directors brought back the Olsens. Now, it's safe to say Stamos is all good with Mary-Kate and Ashley. Interestingly enough, the twins are the only main cast members who didn't return for the show's reboot, Fuller House, on Netflix. Stamos tweeted he was "heartbroken" the twins wouldn't be joining them.
6 Judd Nelson of The Breakfast Club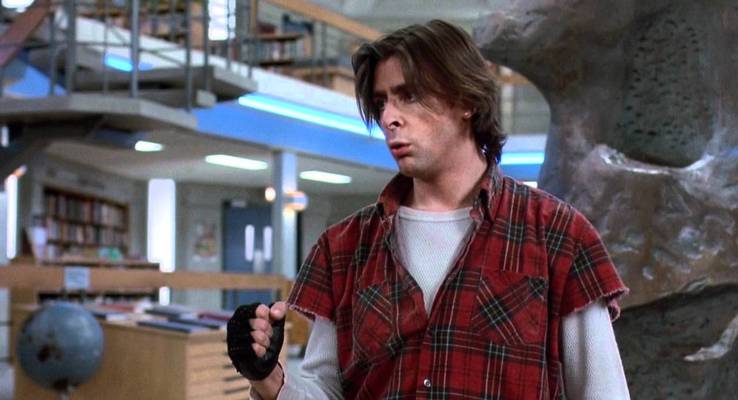 It's safe to say The Breakfast Club film's writer and director, John Hughes, has zero tolerance when it comes to bullying. Actor, Judd Nelson, who portrayed John Bender, was almost fired from his role in the classic movie because he was making fun of a co-star. His target? None other than Molly Ringwald. While actor, Paul Gleason, who played Richard Vernon, Bender's arch nemesis, tried to get Nelson to stop poking fun at Ringwald, who played Claire Standish.
Interestingly enough, Ringwald opened up about her encounter with Nelson on set. "He was being very provocative with me," confirmed Ringwald of rumors Nelson bullied her. "I think he made some sort of blind joke, and my dad was blind – he was just trying to get under my skin, like Bender tries to get under Claire's skin."
She added she wasn't concerned about it, but Hughes was. "John was extremely protective of me and it just infuriated him. And he almost fired him." She said it took the cast being a united front to stop Hughes from letting Nelson go. In the long-run, it ended up helping them all form a bond together. "It really made us seem like a real group," said Ringwald.
5 Terrence Howard of Empire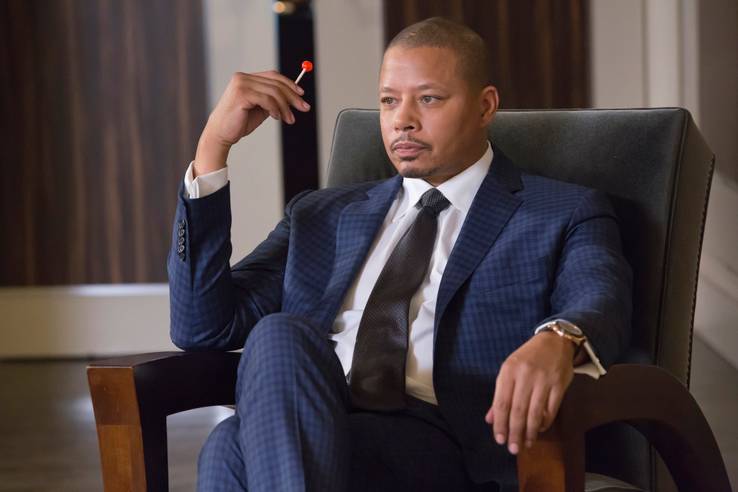 We can't picture any other actor suiting up as Lucious Lyon for FOX's juggernaut series, Empire. But the actor, Terrence Howard, was nearly booted from his role. Interestingly enough, fans and viewers might not have ever known if it weren't for the management company that represented him. Authentic Talent and Literary Management filed a complaint against Howard with claims he owes $250,000 after the agency stopped Terrence from being fired on the show. While fans didn't know Howard's job was even at risk, a statement from the company said it "intervened with the Los Angeles-based executives of Imagine and effectively saved Howard's job on Empire by convincing those executives not to terminate Howard from the show."
The company also said it was a vital part in helping Howard secure the role to begin with. It's not clear why Howard was nearly fired from the show, but the management company did make it clear that it was the reason Howard wasn't. He did make payments to the company for two years but stopped after season two of the series. The contract Howard had with Authentic Talent agency ordered Terrence to pay during the entire 7 years Howard is slated to star in the show.
4 Al Pacino of The Godfather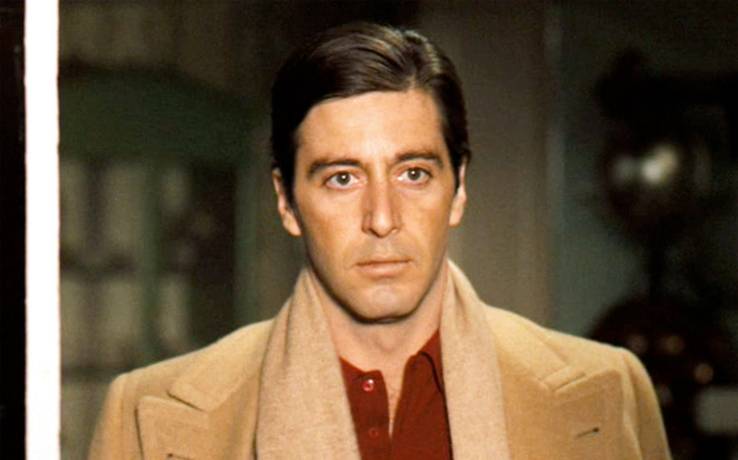 Yes, you read that correctly. Even Al Pacino was almost fired from his iconic role as Michael Corleone in The Godfather. Pacino revealed in an interview that he came close to losing his major gig in the 1972 movie. "They wanted to fire me when I was on the picture… [during] the shooting, first couple of weeks," revealed Pacino. "Because they kept seeing the rushes, you know, or the footage that was shot, and they kept looking at it and thinking, 'What is he doing?'" He went on to say it was the director, Francis Ford Coppola, that saved his spot. "I was so confused at that time, and Francis was so supportive, you know, and so helping me in it, all of it. If it wasn't for Francis, I would've just not showed up one day and said, 'Hey look man, I don't want to be where I'm not wanted.'"
Fortunately for the whole franchise, Pacino decided to stick it out. He went back and watched footage of his scenes. Pacino added it was the infamous restaurant scene that saved his job. He went on to star in the entire Godfather trilogy and Corleone marks one of his most memorable roles to date.
3 Dennis Hopper of Easy Rider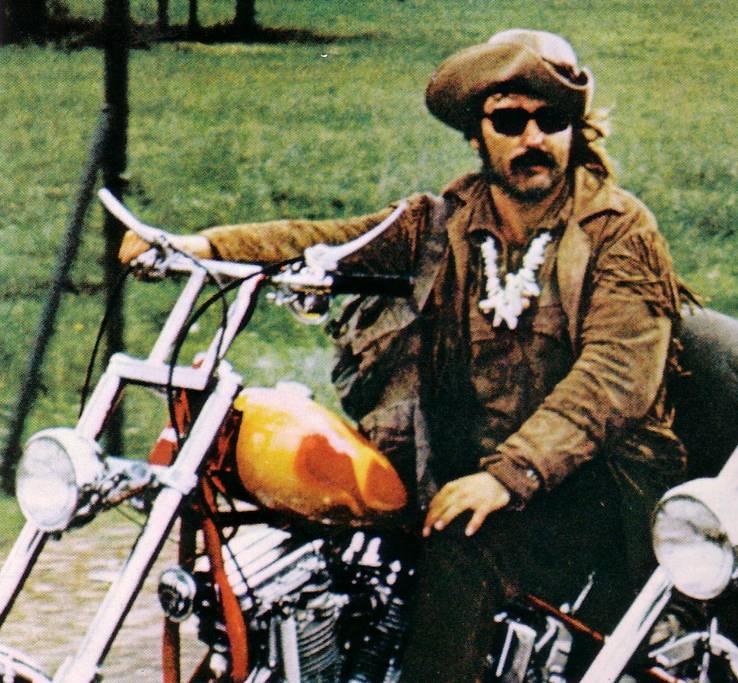 While Dennis Hopper had major roles behind-the-scenes of Easy Rider, he was almost fired from the show. It started after he got $20,000 in preliminary funds. He had to show that he was read to be a director for the film as well as a lead actor. He went on to shoot a couple of clips in New Orleans. Movie producers, Bill Hayward and Peter Fonda, were on location to record him, but they never explained to him the reason they were present. Once the movie was released in theaters, Hopper was informed, "Peter and Bill apparently wanted to pay [producer Bert Schneider] back the money he'd given us for Easy Rider and fire me," revealed Hopper. "This is Peter and my brother-in-law, okay? This is before we've written a screenplay."
Interestingly enough, that wasn't the only drama Hopper experienced while on the set. He also went at it with Terry Southern over who really wrote the movie. While Hopper said Southern only came up with the title, Southern claimed he was the writer for the film and Hopper was the actor and director. Southern said Fonda relayed the message that he and Hopper were such fans of the film, they wanted screenplay credits. Southern said he allowed them to have the credits, against the Writers Guild of America's advisement.
2 Gemma Whelan of Game Of Thrones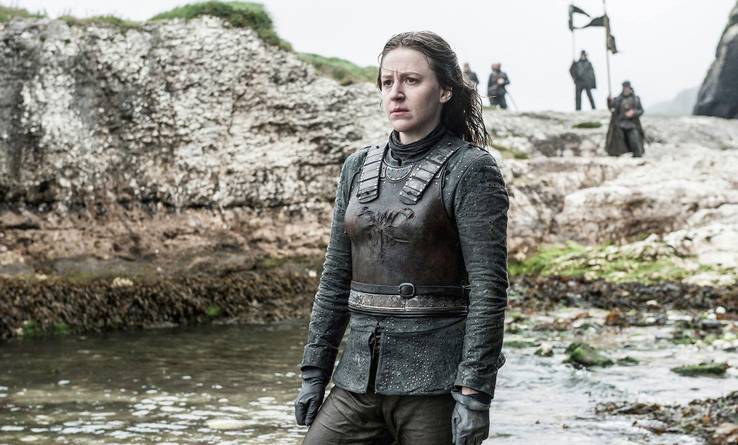 Gemma Whelan was almost fired from HBO's popular, Game of Thrones, series! Apparently, the studio wasn't a fan of her handing out spoiler alerts. Whelan, who joined the show as Yara Greyjoy in its sophomore season, she nearly missed out on the role before she really had a chance to portray it. "No one told me to keep quiet about it," said Whelan about her decision to put the role on her resume before it was made public that she secured it. "I just thought it was normal to pop it on my Spotlight entry, so I wrote on my CV, 'This summer Gemma will be playing Yara Greyjoy in Game of Thrones."
While Spotlight is a casting director service, it didn't take long for fans to come across Whelan's entry. "And the internet went nuts," added Whelan. "One of the lovely, lovely producers on Thrones called me into his office and said, 'This is very serious. We almost can't employ you because of this.'" Fortunately, they let her keep her part and she's still on, roughly five seasons later. Still, it's safe to say Whelan won't be offering up any spoiler alerts about what fans and viewers can expect for the show's future.
1 Bella Thorne Of Disney's Shake It Up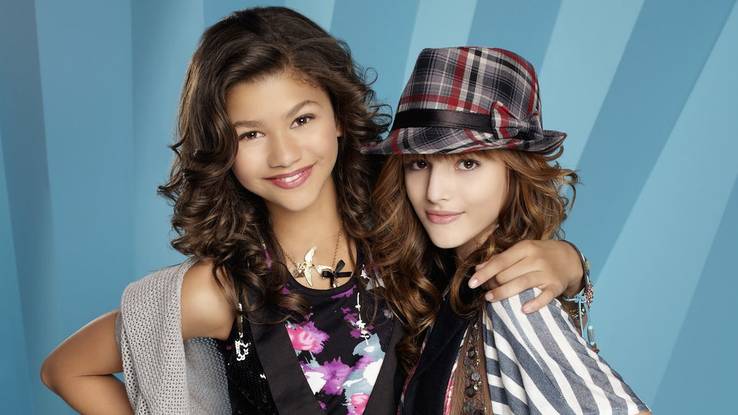 It's safe to say Disney plays no games when it comes to keeping up its image. After all, it is meant to be a safe haven for children. Bella Thorne said this is why she was nearly fired from her role in the network's series, Shake It Up, that she starred in opposite actress, Zendaya Coleman. Apparently, it was a photo of Thorne in a bikini that surfaced on the internet and almost cost her the job. "They said, 'You're lucky Bella has such a fan base and we can't afford to fire her at this moment in time but if she does one more thing we will,'" Thorne revealed in an interview. She added she often changed how she spoke in order to appeal even more to the younger audience and appease Disney.
Still, now that the show has wrapped and she's no longer a Mickey Mouse kid, Thorne has stepped up her roles and made it clear she's an adult. She has since starred in shows like Famous In Love that prove she's all grown up now. Interestingly enough, Thorne, along with her former co-star, Coleman, have still been able to maintain her overall good girl image after stepping away from the network in her adult years.
References: CNN, MTV, Cinema Blend, Deadline, Sirius XM, US Weekly, What Culture, Screen Crush, Vanity Fair, Cheat Sheet, Huffington Post, Cage Match, Mental Floss, Moviefone, VH1, Zimbio, New York Times, Entertainment Weekly, ABC News, Refinery 29, PopBuzz
Source: Read Full Article