20 Fast And The Furious Cast Secrets That Fans Might Be Surprised To Know
The high-octane Fast and the Furious film franchise has captivated America (and the whole world) since 2001. Fans have become invested in the characters…and also care about the onscreen lives of the cast! Anyone who loves watching these movies will enjoy learning 20 Fast and the Furious cast secrets. Some of them are fairly well-known and others are a bit of a surprise.
Hearts were broken in 2013, when franchise star, Paul Walker, passed away due to injuries that he suffered during a single-car collision. While his tragic death was very sad, his cast-mates bravely carried on…and honored him in a very moving way during Furious 7.
This list features some of the most popular cast members from the franchise, including Vin Diesel, Paul Walker, The Rock, Michelle Rodriguez, Ludacris, Tyrese, Gal Godot and Charlize Theron. This list is designed to help fans learn more about these charismatic action heroes and heroines.
The Fast and the Furious franchise has racked up an astonishing $5,139,434,105 in profits. That averages out to roughly 642 million bucks per film. According to EW.com, Universal has two more Furious movies planned, but they will be released a lot later than originally anticipated. Look for the ninth movie in April of 2020. The tenth should arrive in theaters during April of 2021.
20 Vin Diesel Named His Daughter After Paul Walker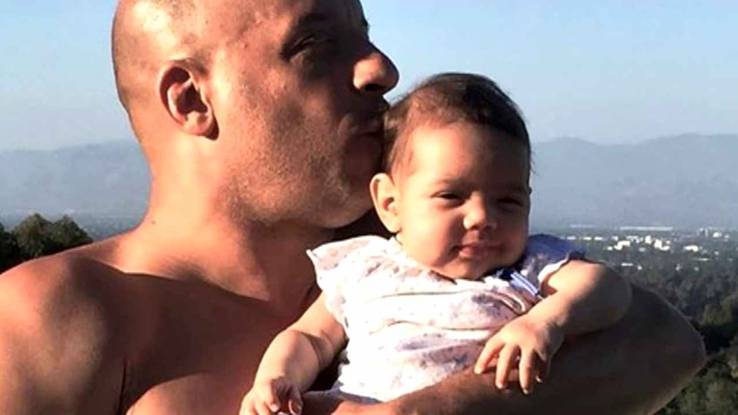 On the 16th of March in 2015, Vin became the father of a beautiful baby girl. Her name is Pauline. This name is the feminine version of Paul. Pauline is Vin's 3rd child and she is definitely named after Paul Walker.
Paul used to give Vin lots of advice and one thing that he suggested was that Vin be in the delivery room for the birth of a future baby. He wanted Vin to cut the umbilical cord because it's such a moving experience. Diesel remembered the advice and made sure that he cut the umbilical cords of his babies, including Pauline. Pauline's mom is Paloma Jiménez. She's the mom of all of Vin's children.
Vin was the one who named Pauline. He said the idea came to him in a flash as soon as the baby girl was born.
19 Michelle Rodriguez Bats for Both Teams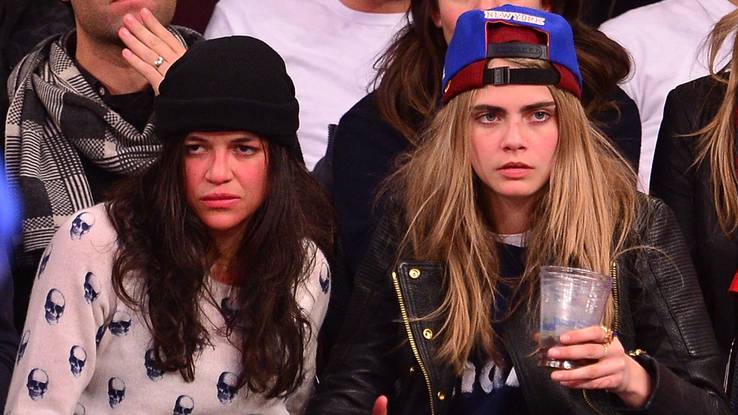 Michelle Rodriguez has been romantically linked with a bunch of glamorous people, from Cara Delevigne to Zac Efron to Lenny Kravitz to Kristanna Loken and beyond. Interestingly, she was also rumored to have a romance with Fast and the Furious co-star, Vin Diesel. Michelle and Vin reportedly got hot and heavy in 2001.
In 2013, Michelle let the world know that she does bat for both teams.
I checked Michelle's official Instagram page and she was recently partying it up at Cannes, where she dazzled in a glam black gown. Michelle is now 39, but looks way younger. She looks happy, too. Michelle has said that she's not the easiest person to date. Who she's seeing right now is anyone's guess.
18 Paul Walker Dated Women Who Were Younger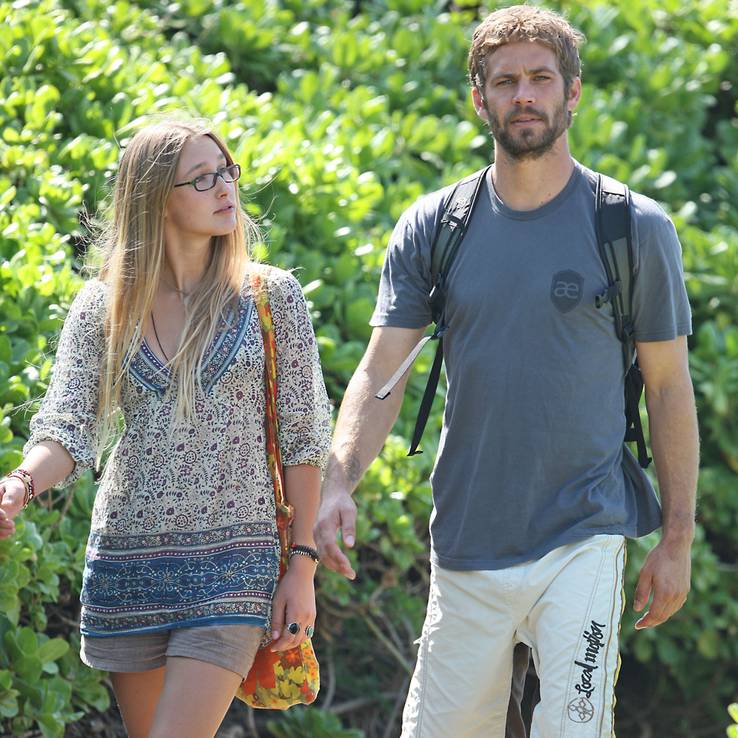 A 2009 gossip story at Perezhilton.com reported that Paul was engaged to someone much younger than him. Walker was 35 at the time. His girlfriend and rumored fiancé was Jasmine Pilchard-Gosnell. One disturbing element of the story is that he may have begun seeing Jasmine when she was around half his age.
A "source" also said that the two had no plans to get married right after their engagement. They weren't in a big hurry. Jasmine was studying at USC Santa Barbara when Paul reportedly popped the question. Paul is survived by a nineteen-year-old daughter, Meadow Rain Walker.
17 Vin Diesel and The Rock Don't Like Each Other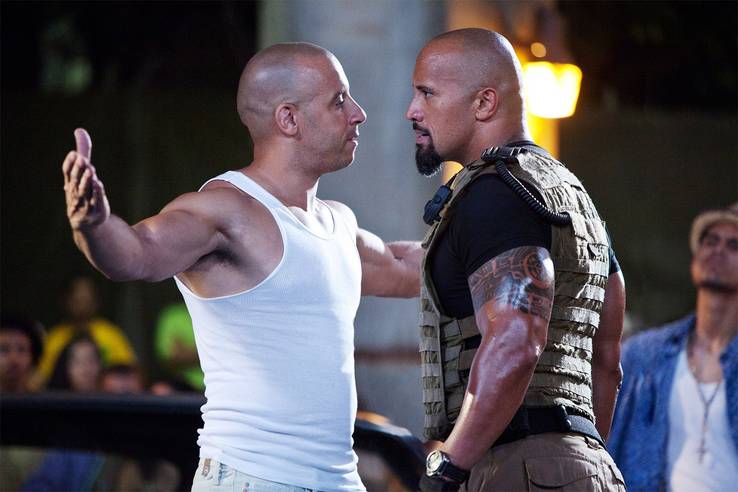 Ok, maybe this isn't such a big secret, but it's still a juicy beef which is well worth a closer look. Why did these two big stars clash? A Vanity Fair story told the tale. Apparently, The Rock (Dwayne Johnson) went on Instagram and called out a co-star whom most people assume is Vin Diesel. The Rock seemed to feel that said unnamed co-star was cowardly and really, really unlikable.
The Rock says that he was actually furious in a lot of his The Fate of the Furious scenes. In other words, he wasn't acting. The anger was all too real.
Diesel tried to downplay the feud, probably mostly for business reasons.
16 Vin is Rumored to be a Bit of a Diva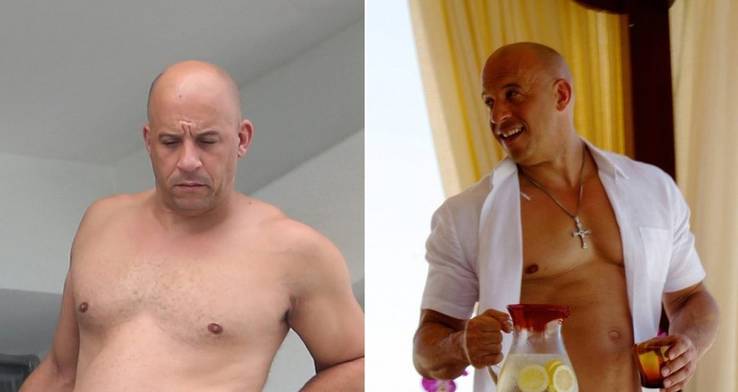 Did Dwayne Johnson grow weary of Vin Diesel because Vin is a bit of a diva? It's possible, based on gossip reports found online. However, The Rock is no stranger to diva rumors himself!
Apparently, Diesel irritates others because he has a nasty habit of holding up production. This reportedly got on The Rock's nerves. If Diesel did hold up production when the urge struck, The Rock probably wasn't the only one who was annoyed by it. It would affect a lot of the cast and crew.
There is other evidence of Diesel's "healthy" ego, including an interview where he was more interested in flirting with an interviewer, Carol Moreira, than answering questions.
15 Tyrese Had Big Drama With His Baby Mama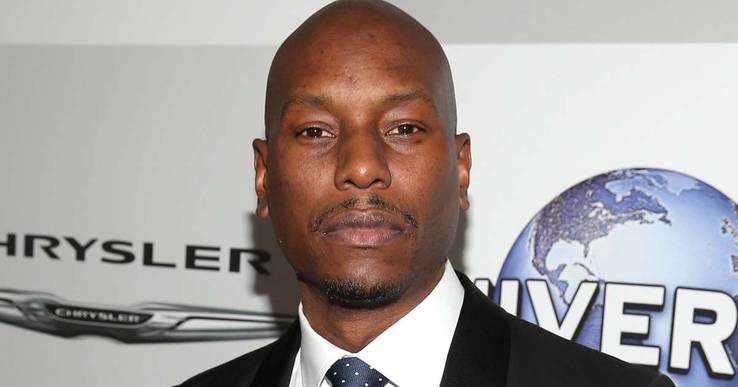 Tyrese has had some drama with his baby mama. Tyrese's ex-wife went to law enforcement with complaints about the way that the film star treated their daughter, Shayla. When she went to the police, she already had a restraining order against the handsome Furious franchise star!
Tyrese has denied any mistreatment of his child.
In  2017, a judge granted joint custody. In June of this year, Tyrese decided to go for full custody. His daughter is now 10 and the actor wants her to live with him in Georgia, rather than living with Mom in Los Angeles. We'll have to wait and see what happens.
14 Paul Walker May Not Have Liked Vin Diesel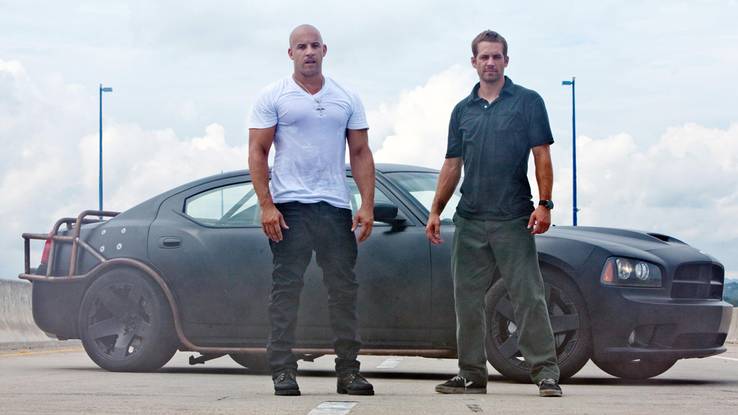 Vin Diesel clearly liked his late co-star, Paul Walker, very much. He named his daughter, Pauline, after Paul Walker. Did Paul like Vin as much as Vin liked him? Some sources say no.
According to an article at the Nation.com.pk website, Paul's friends feel that Vin is a hypocrite to talk so much about his close bond with Paul, when they know that Vin wasn't always so nice to Paul on the set. His friends think that Paul was way closer to other crew members than he was to Vin Diesel. Maybe Vin didn't realize that he may have been rubbing Paul the wrong way sometimes.
Featured Today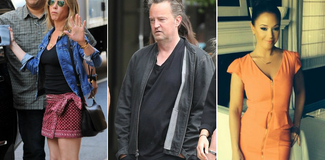 9 Friends Stars Who Aged Gracefully (And 7 Who Looked Better During The Series)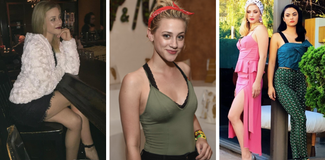 15 Photos Of Lili Reinhart That Would Have Archie Blushing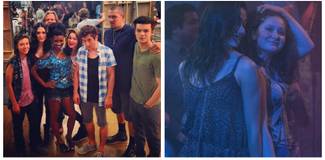 20 Behind-The-Scenes Secrets From Shameless Fans Have No Clue About

13 Luke Evans Bats for the Other Team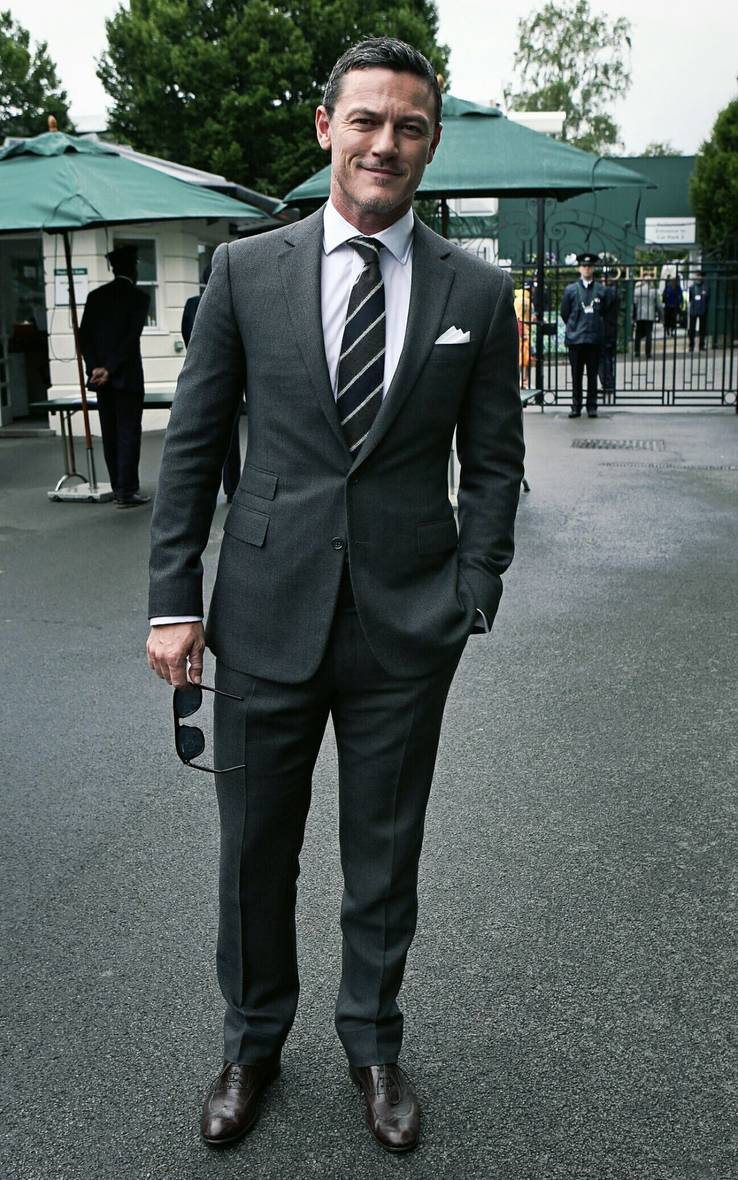 Luke Evans is from Wales and he's very successful, thanks to the Furious franchise. His role in the franchise has led to some other amazing career opportunities, such as the role of Gaston in Beauty and the Beast. Luke Evans developed his acting chops in London's West End, where he played a range of roles onstage.
Luke is now open about batting for the other team, and says those close to him have always known, as he never tried to hide it or wanted to hide it, but that publicists in Hollywood tried to keep this a secret when he started getting plum roles in Los Angeles. Quite frankly, we are so proud that someone like him has become such a major film star, as we know it can be hard for actors like him to do so.
12 Michelle Rodriguez Was Going to Quit the Franchise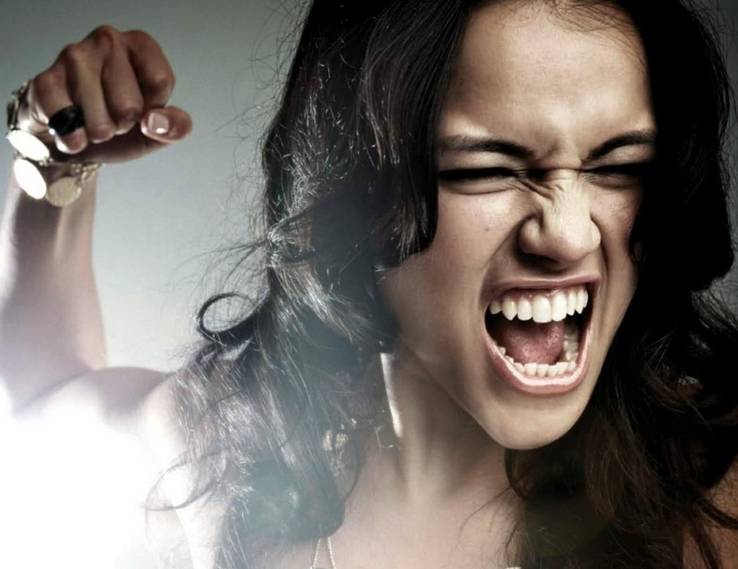 According to Time.com, Michelle didn't like the fact that women got the short end of the stick in the franchise and this was leading her to thoughts of quitting. She has said that she wants the show's producers to give the women in the cast "more love" and that she would "say goodbye" to the uber-successful franchise if this love wasn't delivered.
I'm assuming she wants meatier, more meaningful roles for the ladies. At the same time, she said she feels a lot of gratitude towards the people who cast her in the films. Maybe the producers will grant her wish and we'll see her in the next two movies. Most fans will be very disappointed if she isn't in the ninth and tenth Furious films.
11  Jason Statham Risked His Relationship with Rosie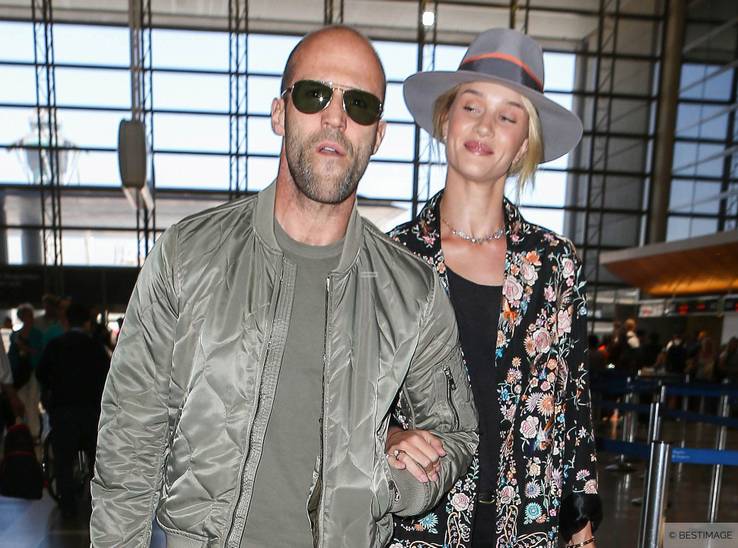 Jason Statham is known for his "strong, silent type" demeanor, as well as his gorgeous model girlfriend, Rosie Huntington-Whiteley. The couple now have a son together who is named Jack. However, the couple reportedly went on a break back in 2013, long before their baby came along.
What caused the rift? Some reports say that the twenty-year age gap between the couple was a problem. Others point to pics of Jason partying it up with a bevy of pretty ladies right before the break began. Clearly, this good-looking couple worked things out, because Rosie was there at the premiere of Fate of the Furious. She was expecting at the movie premiere. We are glad that the couple managed to work it out.
10  Scott Eastwood Had a Messy Love Life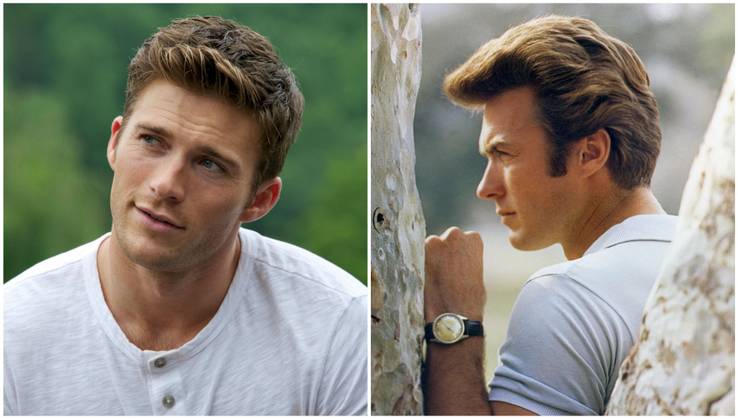 Scott Eastwood is the son of Hollywood legend, Clint Eastwood, who was so mysterious and exciting in so many great movies, from Pale Rider to In the Line of Fire and beyond. Scott does resemble his Dad to a degree. He doesn't look exactly the same, but there is a lot of Clint in there. A lot of people don't know that Scott had a love life that was a bit of a mess.
In 2014, his girlfriend perished in a car accident and that was a tragedy. Her name was Jewel Brangman. The accident shouldn't have been serious, but her airbag was deployed and it was the airbag that caused her passing. There had been a recall on those particular airbags.
Since the tragedy, he's been linked with a lot of ladies, to the point that Clint Eastwood says he's envious of his son's romantic life. Rumored love interests include Jana Kramer, Brittany Brousseau, Nina Dobrev and VS Angel, Adriana Lima.
9 Ludacris Had a Messy Court Battle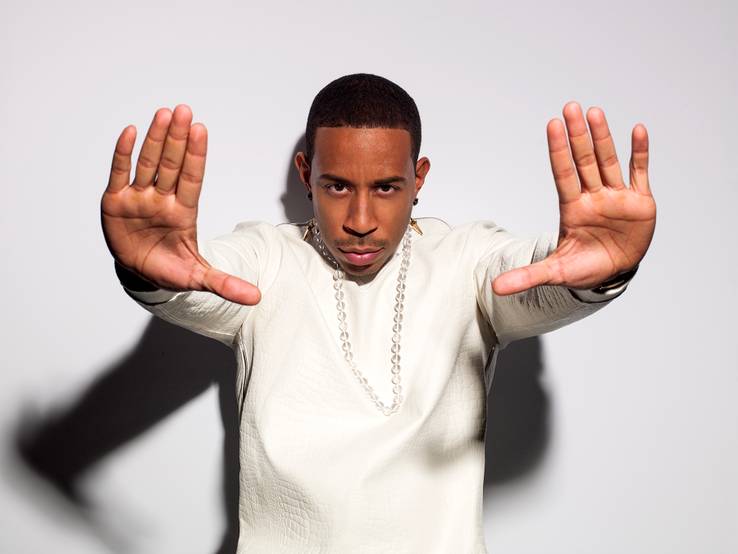 In 2015, Ludacris won a custody battle with his ex, Tamika Fuller. The judge felt that Ludacris would offer more stability to the couple's thirteen-month-old baby than her mom would. Ludacris' baby mama was his high school sweetheart. Maybe Ludacris' rising fame in the rap world and in film tore them apart. These days, Ludacris is married to Eudoxie Mbouguiengue and seems very happy with her. He and Eudoxie tied the knot in 2014.
When Ludacris got full custody, he no longer had to pay his baby mama seven grand in child support per month. Ludacris found the custody battle humiliating. At least he came out a winner, and he can have the company of the child he loves so much.
8 Gal Godot Performed Her Own Stunts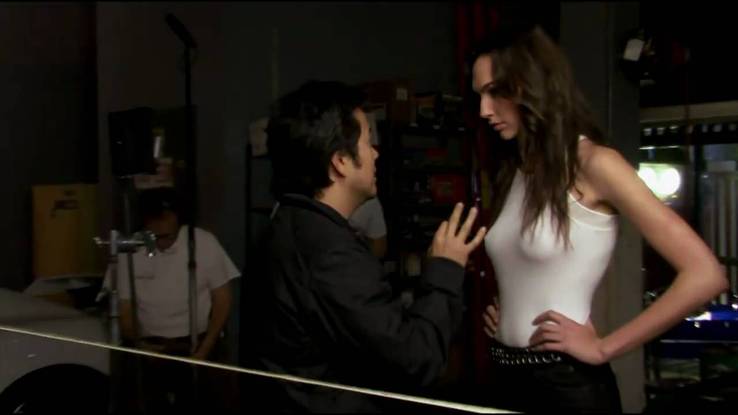 Gal was more than happy to do her own stunt work in Furious films five and six! The gorgeous actress, who hails from Israel, loves the rush that she gets from doing her own stunts and made sure that her contract for the Furious movies gave her the right to perform her own stunt work.
Gal started out studying law and then switched to modeling, which, as you may imagine, she was very good at. She then moved into acting. Her role (and stunts) in the Furious films surely helped her to score the plum role of Wonder Woman.
Wonder Woman was a role that she was born to play, and she has managed to keep herself at the top of the A-list because of it.
7 The Rock Had a Very Rough Childhood
The Rock loves his Mom. His Mom struggled sometimes in his youth and once tried to take her own life. The Rock has been open about his rough childhood, but it's not something that every Furious franchise fan is aware of.  Poverty seemed to be the catalyst for his Mom's desperate act. She was a single mother and she and her son had gotten evicted from their home.
The Rock believes that people should be open about their feelings of depression and get help. His Mom's name is Ata.  These days, Ata is fine and The Rock bought her a car for Christmas in 2016. He is known for being a family man, as he loves his wife and children, but he has incredible respect for his parents, who have raised him to be the man he is today.
6 Tyrese Got involved in the Rock/Vin Feud
Tyrese did get into the whole Vin Diesel/Dwayne Johnson beef, albeit a little late. He started saying negative things about The Rock once a Furious spinoff was announced. In Tyrese's opinion, the Fast and the Furious family was a tight unit that was very diverse, until Dwayne Johnson came along.
Now, the spinoff, which will feature The Rock and Jason Statham, is changing everything.  The spinoff title is reportedly, "Hobbs and Shaw". It's possible that Tyrese is worried that he'll be excluded from the spinoff or that it will overshadow the main franchise. This is a lucrative franchise for cast and crew. No one wants to be left out of franchise movies. But we understand why the studio would want to make money of The Rock's popularity.
5 Paul Had a Secret Charity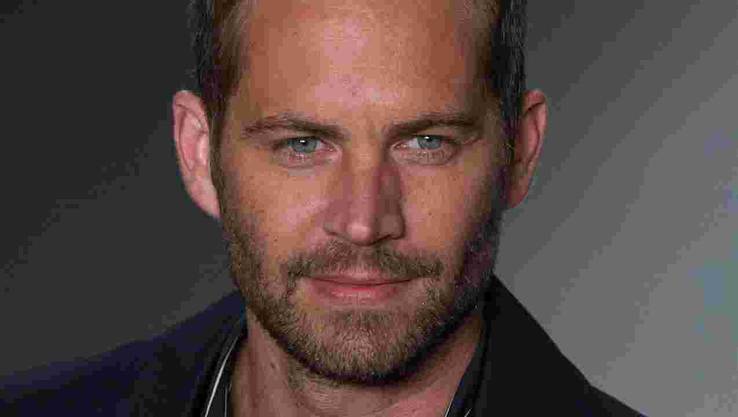 It's so nice to know that Paul Walker was a truly humble guy. He always seemed sweet and the fact that he kept his charitable activities quiet underscores his value as a human being. It's is very sad that he was taken from us so soon.
So, what sorts of things did he do for other people? Well, when an earthquake hit Haiti in 2010, he sprang into action and negotiated with the military to get vital supplies to those in need. He also did charity closer to home, such as when he purchased a wedding ring for a young veteran who couldn't afford to buy his own. His daughter and brother are keeping up with his charities to make sure he still makes a mark on the world.
4 Michelle Was Raised as a Jehovah's Witness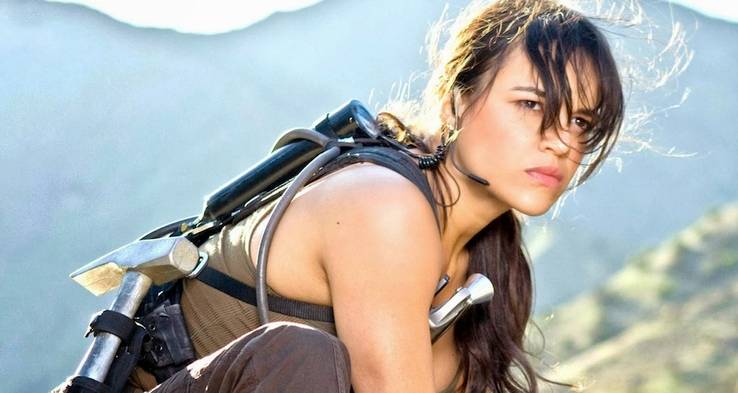 Michelle was raised as a Jehovah's Witness. When she was young, Rodriguez visited stranger's homes, knocking on their doors and spreading the word. She used to do this with her grandmother and she'd get embarrassed when she had to knock on the doors of schoolmate's houses, because the schoolmates knew that she wasn't quite so proper-acting in class and at recess. She'd ask her grandmother if they could avoid those particular houses!
Now, Michelle lives life as she wishes, according to her current credo, which is female empowerment. She's made her own rules and this seems to be working well for her. She's not into religion anymore.
3 Sung Kang is Done With the Franchise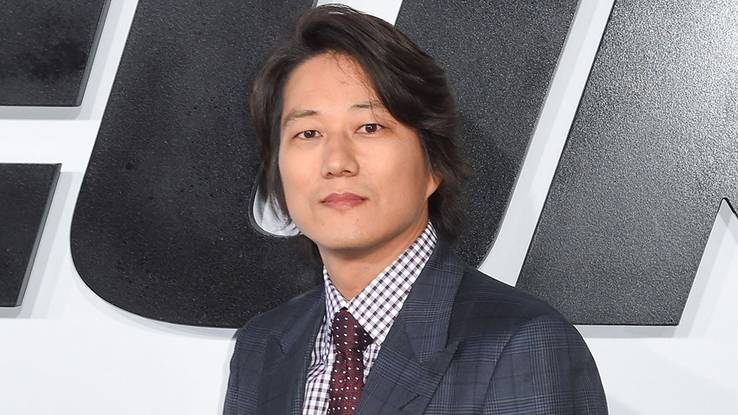 Sung Kang has said that he is finished with the franchise. However, Chris Morgan, who wrote Fate of the Furious, would love it if Sung Kang came back and reprised his popular role. Who knows what will happen in the ninth and tenth Furious films? Maybe Sung Kang will be tempted back into the fold.
Bear in mind that the writer will need to do some tricky thinking when it comes to how to bring back Sang Kung. (SPOILER ALERT). His character seemed to perish during the last film of the franchise. However, franchises have certainly raised the dead in the past and this may happen again. But we don't really think so, considering he passed away in not one, but two movies.
2 Vin's Onscreen Kiss with Charlize Was a Hot Topic
Charlize Theron seemed a bit weirded out that Vin Diesel had so much to say about their on-screen kiss, such as that Charlize had "loved it". He bragged that her lips didn't lie and that he knew she was really into their smooch. She playfully disagreed.
Maybe Vin was projecting? Chances are great that he enjoyed their kissing scene, even though it wasn't conventionally romantic. Charlize is obviously a beautiful and impressive woman. She's someone that most guys would like to get close to.
Charlize joked that she prefers a bit more movement during kissing scenes. She remarked that Vin's character was in love with someone else, so the whole kissing scene wasn't really that awesome.
1 The Rock Has a Secret Nickname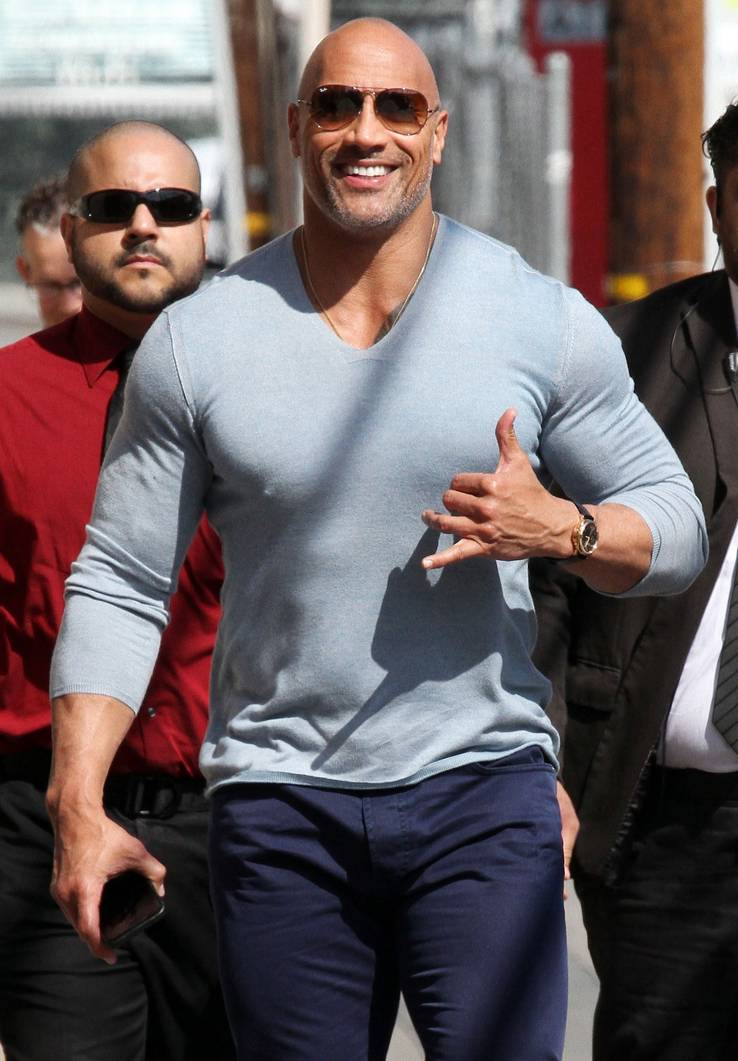 What is Dwayne Johnson's secret nickname? It's "Franchise V*agra". That's pretty funny. He brings the charisma and physical power that makes franchises more lucrative than ever. The nickname is pretty accurate and this is why The Rock is reportedly getting a Furious spinoff with Jason Statham.
What does Vin Diesel think about the spinoff? He's shut down reports that a new spinoff feud is raging. That doesn't mean that there's no bad blood. The Rock and Vin Diesel aren't going to be best buddies anytime soon. The Rock has the Midas touch these days. Will he eclipse Vin Diesel in the franchise?
Sources: Ew.com, Perezhilton.com, Nation.com.pk, Time.com, Pagesix.com
Source: Read Full Article