20 A-List Sisters That Hollywood Can't Get Enough Of
A sister can be defined as many things, your first friend, your other half, your competitor and even your soul mate. Sisters share something that is more than sacred; it is a relationship unlike any other.
There is not a bond in the world that can be compared to the bond shared between a set of sisters. No one understands the relationship; however, sisters do which is what makes it so special. It is somewhat of a love and hate relationship with a lot more love than hate.
Sisters can be competitive with one another, but they could also be each other's biggest fans and motivators, which is how it should be.
In the world of show business, there are many sets of siblings that are not only stunning but are also talented, hardworking and have a killer style.
Although being a famous set of sisters can have its challenges, it also seems like it could be fun to experience things like red carpet events with your sister by your side. From sisters who go into business together, to sisters who compete against each other on the runway, there are so many awesome sets of celeb sisters, which is why this was so fun to write.
20 Jessica and Ashley Simpson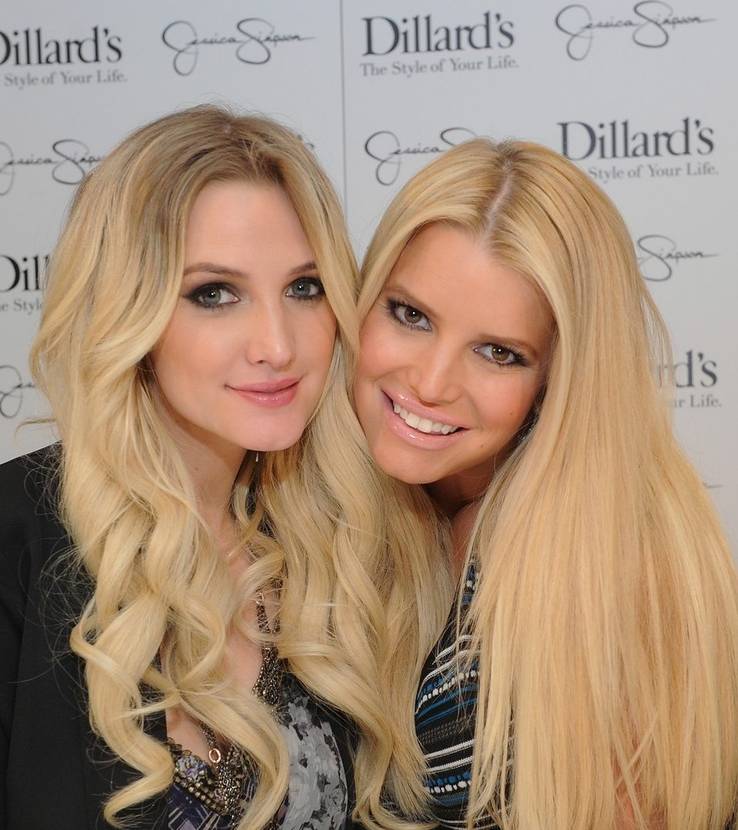 When it comes to famous sisters, the entire world will think about Jessica and Ashley Simpson. Although they are not in the spotlight as much as they once were, they still have a ton of adoring fans. This sister duo is known for many things, from their reality shows to being singers and actors. These two have done it all.
Now, both of these beauties are mothers and loving every minute of it. However, we remember a time when they attended every red carpet event, wearing the latest trends while promoting themselves on a daily. Times have changed, and they have grown since then but that will not take away from the magnitude this pair has when they walk into a room together, which is pretty cool!
19 Hilary Duff and Haylie Duff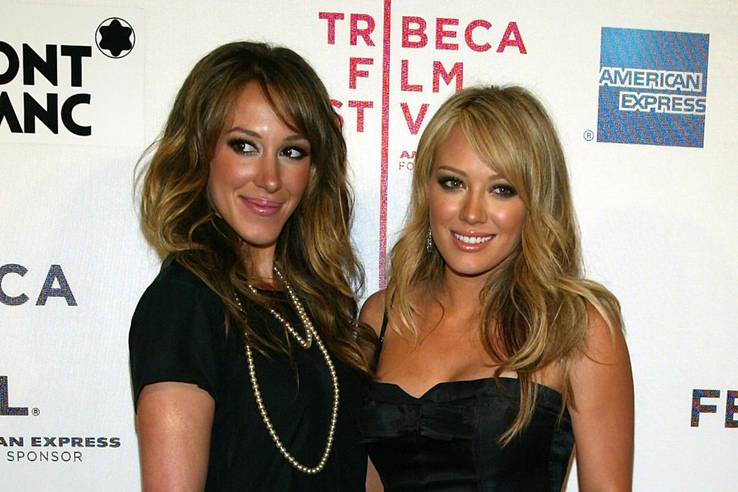 Hilary Duff and her big sis Haylie Duff have the kind of relationship that every sister duo strives for. Together, they have been through it all, from fame to marriage to divorce and children. These sisters are truly best friends. The relationship Haylie and Hilary share seem to be one based on respect, love, and trust, something any relationship needs to survive.
When you think about it, it must be hard to see your little sister gain more exposure in the same industry you are in. However; Haylie never seemed to be fazed by it. Instead, she seemed to support her sister in every way she could, which is a beautiful thing. I love seeing sisters lift each other up and not be jealous of one another, and that is something I admire about this team.
18 Emily and Zooey Deschanel
Yes, that's right, Emily and Zooey are sisters…crazy, I know. Stardom was not a far stretch for these girls because they grew up in Los Angeles, with parents in show business. So it is not a huge surprise that both of them went into the so-called family business. These two stunning ladies could not be more different. Although there is an obvious family resemblance, most people do not make the connection.
Emily, who starred on the television series Bones, is the older sister, and the more serious sister, at least according to what people think. Zooey, who plays more carefree characters, is the baby girl of the family. Like a lot of sisters, they strive for each other's success and are spiritually super connected. So much so, they gave birth two months apart from each other!
17 Kate and Rooney Mara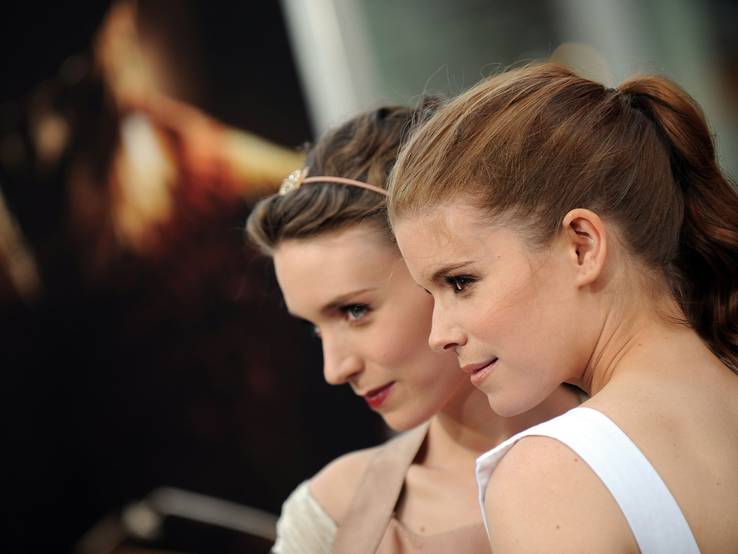 When it comes to having big shoes to fill, Kate Mara knows all about that. This sister duo is fairly close in age, which tends to leave a competitive energy between sisters. Kate who is thirty-five years old is the eldest of the two by two years, although, most people always think Rooney is the oldest. Both Kate and Rooney are fiercely talented and both girls have a huge future ahead of them.
However, Kate has admitted that it is complicated constantly being compared to a sister, "It's complicated even if you just have a friend who's an actor because the whole business is competition. You're constantly being compared to other actresses and if you don't have a good perspective on that then it can be confusing. But luckily my sister and I know that, while it may be both of our passions, it is just a job at the end of the day. It's not the most important thing to either of us."
16 Malia and Sasha Obama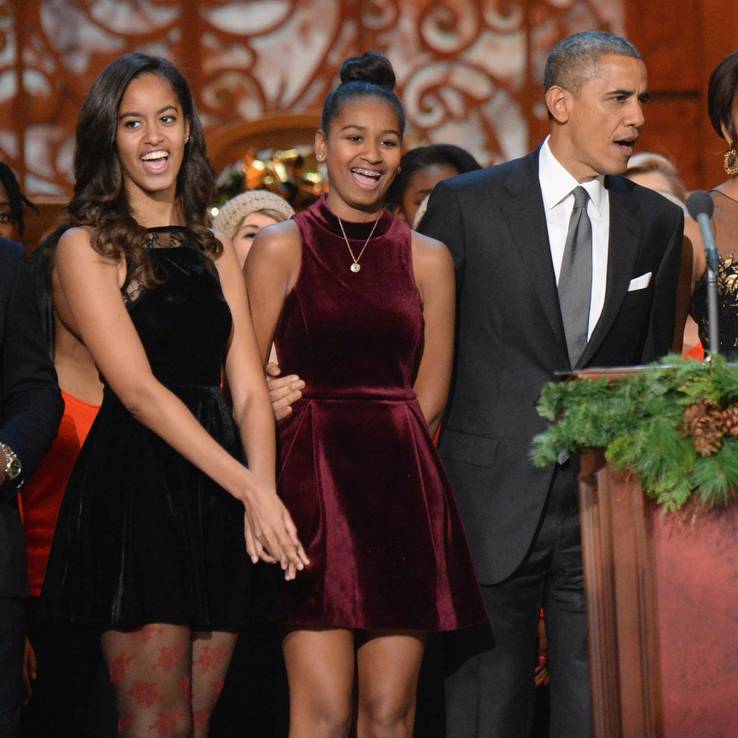 When your dad was the coolest United States president perhaps ever, and your mother is beyond amazing, there is no way you will not be cool. Malia and Sasha Obama are one of the coolest and most impressive sets of sisters on the planet. This duo was dealt a complicated hand, being part of the first family is not an easy pill to swallow after all, but these ladies got through it with incredible class and displayed incredible maturity.
Melia and Sasha are great role models and although they have gotten in a little trouble, which we will not get into, the way they hold themselves is quite impressive. Also not to mention they are slowly becoming fashion icons which is pretty amazing. All in all, I kind of have a major girl crush on both Sasha and Malia and would love to go shopping with them.
15 Venus and Serena Williams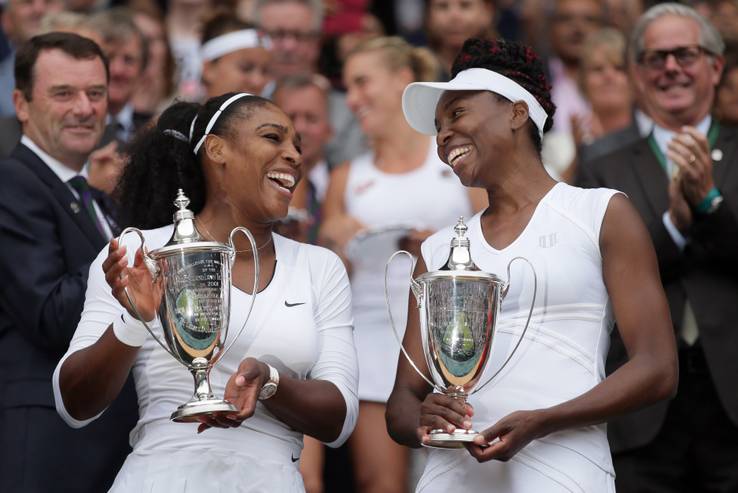 There are very few sisters who are as iconic as Serena and Venus Williams. This sister duo has had the most epic rivalry between siblings in sports history I believe, and I am kind of obsessed with both of them. Not only are they both super human athletes, they are both strong women who have set the standards high for the rest of us.
The thing I admire most about this sibling duo is how supportive they are of one another, even when they are competing against each other. They push one another to be the best they can be and that is what makes the most solid relationships. I don't know if we will ever see a set of sisters like this ever again but I do know that these ladies will go down in history as legends.
14 Miley and Noah Cyrus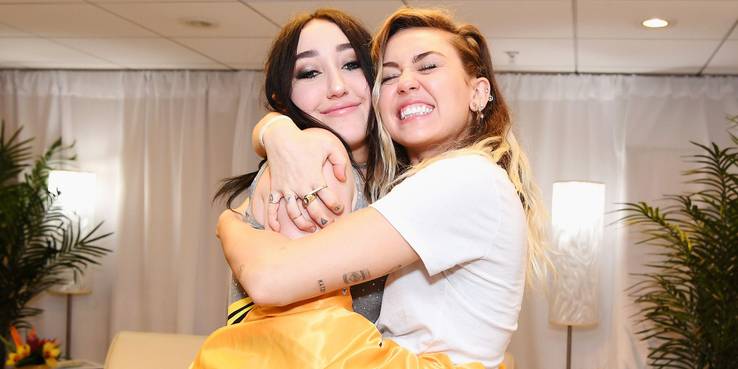 With a big sister like Miley Cyrus, you better believe you are going to walk to the beat of your own drum. Miley and Noah Cyrus are honestly two of the sweetest and most adorable girls in the industry. They are kind of like music royalty, seeing how their father is a star in the world of country music. Both sisters have found an immense amount of success in the music industry and both girls have a ton of fans around the globe.
Not only are Miley and Noah adorable, but they are also two of the girls with the coolest styles in the business. These sisters know how to put an outfit together and know how to start a trend. Not going to lie, I think these girls are more than cool.
Featured Today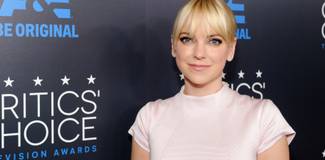 Anna Faris Responds To Chris Pratt's 'Divorce Sucks' Comment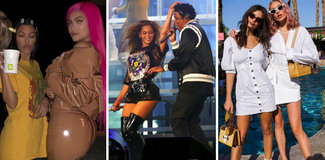 16 Coachella Photos Of Celebs We Can't Ignore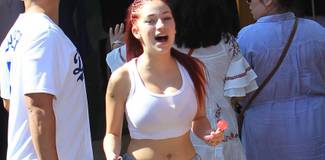 Cash Me Outside Girl Brawls With 9 Year Old

13 Kaley and Briana Cuoco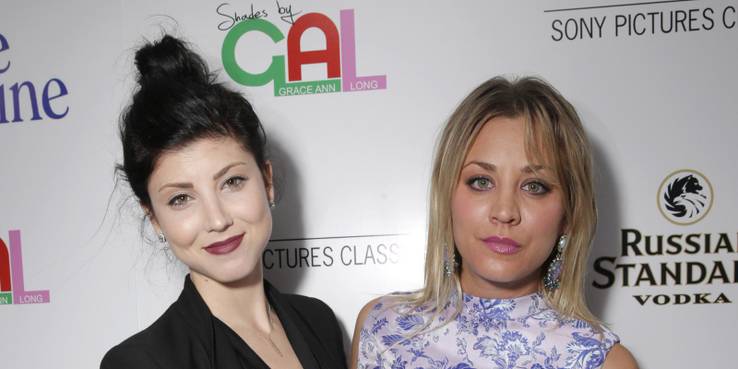 Kaley Cuoco is one of the highest paid ladies on television. She is best known for her role on the hit television series The Big Bang Theory and she has found a lot of success throughout the years. What a lot of people do not realize is that she has a sister who is a singer. A few seasons ago she appeared on the singing competition The Voice where her sister cheered her on during her audition.
Kaley is super supportive of her sister and tries to give her as much exposure as she can in hopes of her finally landing her big break. It must be hard for Briana to still be a struggling artist while her sister has reached extreme fame but I believe her time will come and it will be Kaley's turn to be her plus one!
12 Bella and Gigi Hadid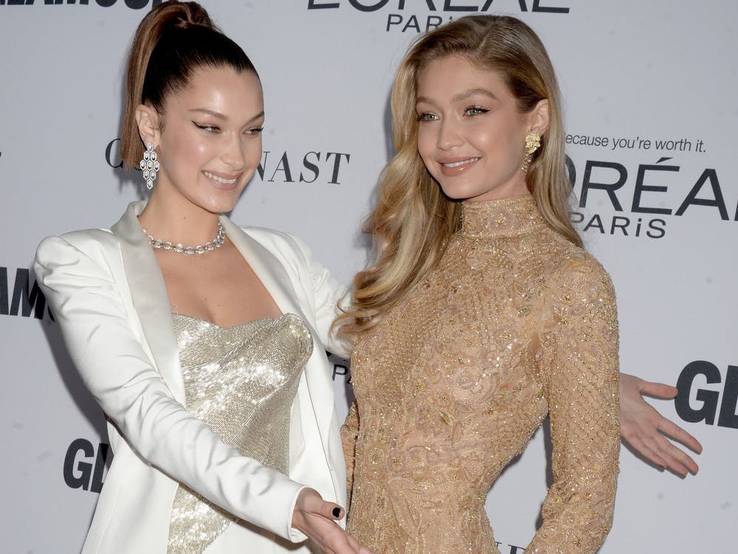 Right now, at this exact moment, Bella and Gigi Hadid are on top of the world. This set of supermodel sisters are slaying the fashion game. Both have walked in some of the biggest shows and both have graced the covers of some of the most predominant fashion magazines.
These sisters are what I like to call goals. They are beautiful, well spoken, family oriented and hard working. They are so supportive of one another and although they are in some way in competition with each other, they never seem to let that get between them. Both Gigi and Bella have a lot ahead of them and I know they are going to continue to strive for perfection within their fields. Who knows, maybe they will dabble in acting or start a clothing line. Whatever the future has in store for them, I am sure they are going to continue to be a major success.
11 Brie and Nikki Bella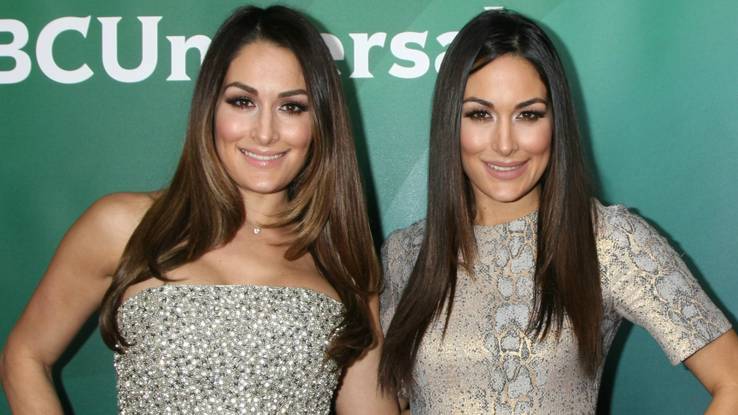 Not only are these ladies sisters, but they are twins which just makes everything more interesting. Born sixteen minutes apart, these sisters have always done things together. The Bella twins are a wrestling tag team who rose to fame performing in the WWE. The twins, who are former Diva champions, have been in competition with one another on numerous occasions.
Both Brie and Nikki are on the show Total Divas, which is a reality show about female wrestlers. On the show, you can really see the bond shared between them and it is quite special. Nikki has gone on record saying "To film with our family is awesome – you have to hang out with each other, and I love that because I hate being alone" which I think says it all!
10 Penelope and Monica Cruz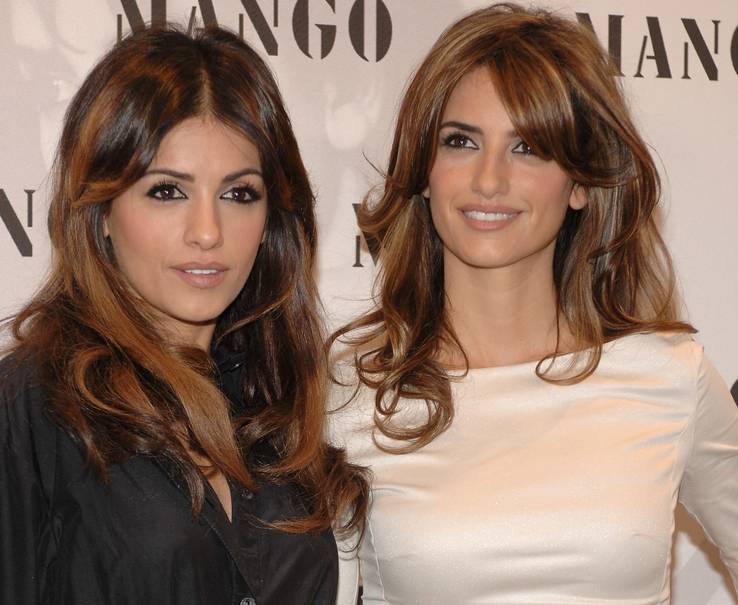 You do not get a more beautiful set of sisters then Penelope and Monica Cruz. This dynamic duo is obviously stunning and talented which is why they have both found success in show business. Like many other sisters on this list, one has found slightly more success than the other. Penelope Cruz has become a household name and although her sister is equally as talented, there is something about Penelope that the world can't get enough of. Monica Cruz has found a lot of success in Latin films, and her fans adore her.
Both have appeared in iconic movies and both girls are known for slaying it down the red carpet. However, I must admit, I do like Penelope a little more…
9 Cara, Chloe and Poppy Delevingne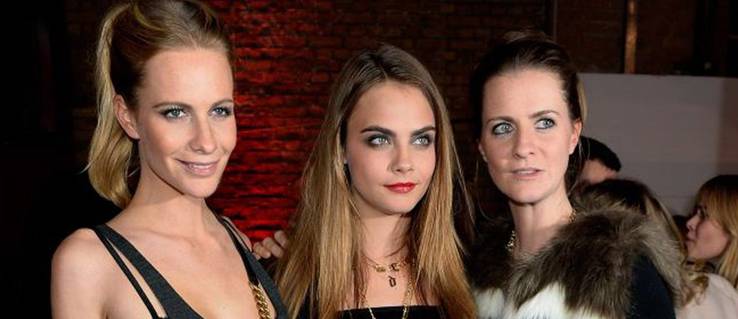 Cara, Chloe, and Poppy Delevingne share a bond that is so obvious to the rest of the world, it is insane. When it comes to siblings, these sisters have each other's backs. What a lot of fans do not know is that these girls did not have it easy growing up. They had a mother, who was some issues with substances. This not only took an impact on who they are as individuals but it also made their relationship so much stronger than others.
This situation made these girls realize that they had to lean on one another for support and that is exactly what they did. They even slept in each other's beds most nights in order to cope with the cards they had been dealt. Right now, these sisters are as thick as thieves and I am a huge fan of the relationship they all share, it is truly admirable.
8 Mary-Kate and Ashley Olsen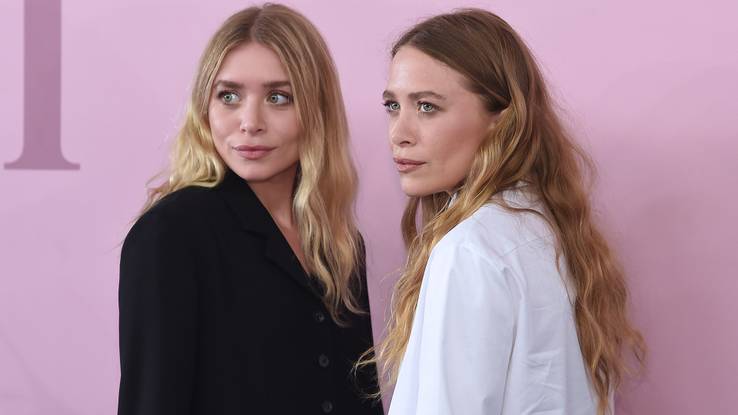 If you grew up in the 1990s there is no way you were not completely and utterly obsessed with the Olsen Twins. Mary-Kate and Ashley Olsen have been famous since their birth, literally. Their first and most iconic role was in the television series Full House, where they both split the role of Michelle. The Olsen twins are not only in the entertainment industry but they are also incredible business women. This set of sisters created an empire for themselves and they have been laughing on their way to the bank ever since.
Both Ashley and Mary-Kate are viewed as fashion icons, their style is beyond anything you have ever seen before and they are single-handily responsible for the look boho-chic. I love the Olsen Twins and think that they are and have always been such a powerful duo. They both know what they want and know what they need to do to get it and that is something that is so impressive.
7 The Kardashians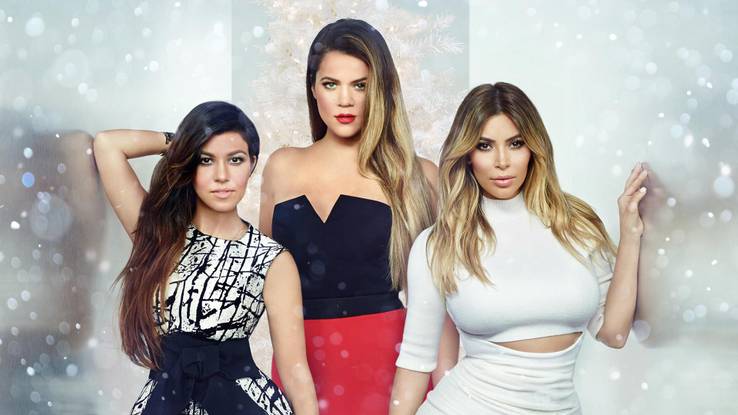 Right now, at this point in time, The Kardashian sisters are the most famous, photographed and talked about sisters on the planet. Kourtney, Khloe, and Kim are all beyond famous. They are hot, smart and successful mothers and regardless of if you love them or hate them, they are superstars.
The Kardashians rose to fame due to their hit reality series Keeping Up With The Kardashians. From there, their fanbase grew and they were able to put their energy in things they are passionate about. From fashion lines, to work out and food apps, these girls have done it all. Although the entire world looks at them and thinks their life is perfect, it is not. A lot of us tend to forget that they lost their dad fairly young and that pain will never go away, no matter how much money they are worth.
6 Dakota and Elle Fanning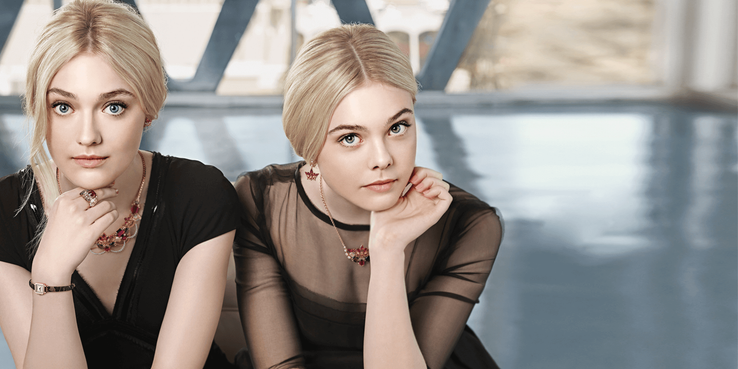 I am not sure what was in the water at the Fanning home growing up but for some reason, those girls both came out incredibly talented. Dakota and Elle Fanning are both great actors who have managed to stay out of trouble even though they were child stars.
The reality is that most children that grow up in show business get involved in the wrong things, however, these two have yet to disappoint the world. Not only do these sisters kill it on screen but they are also said to be really kind people in real life. They try to stay as level headed as possible in an industry that has so many heavy factors involved. Although they are super close now, they claim that as children they had nothing in common, which I find happens with sisters sometimes, especially if one is always working.
5 Paris and Nikki Hilton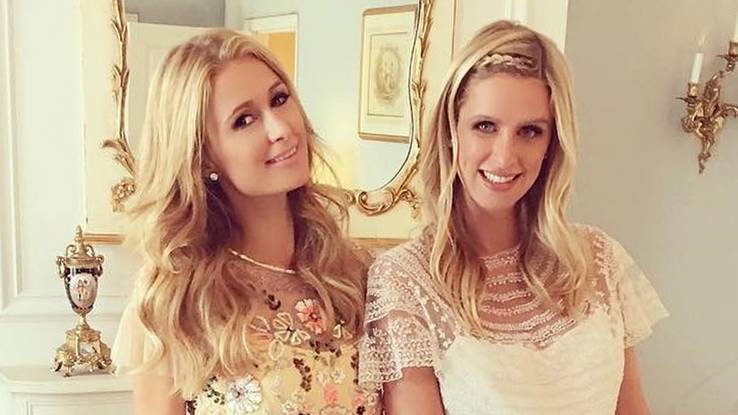 Paris and Nikki Hilton are two peas in a pod. They are fierce, well dressed and always ready for their close-up. The heiress sisters have always been close. The Hiltons have lived a life of luxury and Nikki and Paris took full advantage of their money. Together they have traveled the globe, partied together and have gone on more shopping sprees then one could ever imagine.
Paris and Nikki Hilton are famous for having a famous last name; however, they have both kept their class (for the most part) throughout their lifetime. I personally am a big fan of The Hilton sisters, I believe they are modern day royalty and I love how close they are to both each other and the rest of their family.
4 Nicole and Sofia Richie
Before the world got their dose of Sofia, Nicole Richie was already one of the most talked about people on the planet. The reality star and fashion designer was no stranger to scandal and although she faced some dark times she came out of it stronger and better than ever. Seeing what her sister went through must have been a bit of a wakeup call for Sofia.
Sofia is currently killing it in the modeling world as she dates Scott Disick, the father of Kourtney Kardashian's children. Sofia is young and not at the same stage her married sister is in, however, the two of them love each other unconditionally. Not only are they super cool, but both Sofia and Nicole know how to put an outfit together and I am all about that!
3 Kendall and Kylie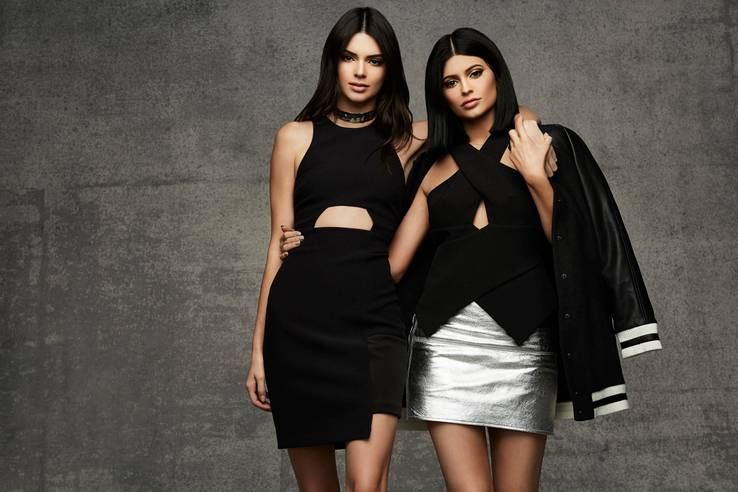 Kendall and Kylie Jenner pretty much grew up on a reality show. This set of super famous sisters are two of the most talked about ladies on the planet.
Although they have grown up pretty much hand in hand, this sister duo could not be more different. Kendall is a super successful high fashion model who loves to stay under the radar, while Kendall created a lipstick empire and just brought her first kid into the world. I must say, it must be hard living a life that is so in the spotlight and I think that these girls need each other to help them get through this thing called life. They may be different but their bond is beyond strong and that's something you have to love about them.
2 Beyoncé and Solange Knowles

When your sister is Beyoncé, it might be a little hard to live in her shadow. Beyoncé and Solange Knowles are both singers, however, Beyoncé is classified as one of the greatest of all time where Solange sadly is best known as Beyoncé's sister. Solange and Beyoncé lead different lives but always have each other's backs. Remember the elevator scandal? Well, that just showed the world that Solange would defend her sister's honour to the fullest. That is what sisters should do, have each other's backs!
Both ladies are mothers and both ladies have dealt with a lot in concerns of their families, especially with their dad. They seem to support each other through it all which is what I love most about them!
1 Amelia and Delilah Hamlin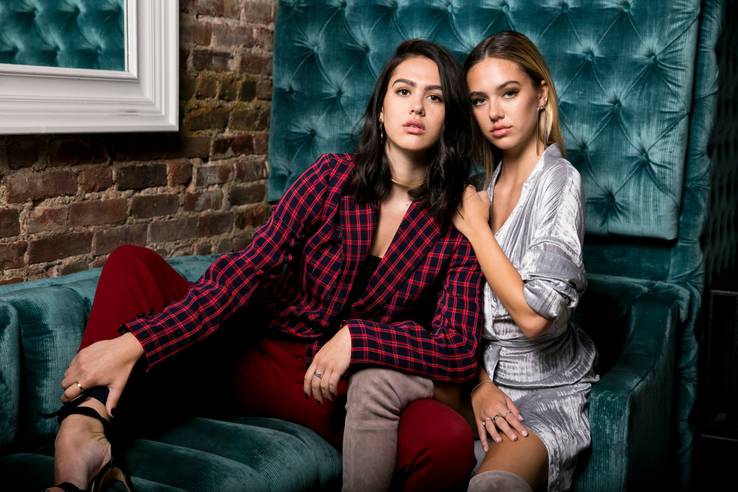 Amelia and Delilah are the up and coming "it" girls in the modeling world. A lot of people are comparing them to Bella and Gigi but I personally think they have their own thing going on. This set of sisters has been booking some of the biggest campaigns in the world and they are just starting their career. Both girls are young and hungry and doing whatever it takes to break into the industry, which shows character.
With two famous parents, it is not surprising that these girls would go into some aspect of the Hollywood scene. I am so looking forward to seeing what the future has in store for these girls because it is going to be insane. If you haven't heard of them yet look them up, they are about to become household names.
Sources; Independent, DailyMail
Source: Read Full Article