20 Little-Known Details About Chris Pratt Fans Would Be Surprised To Learn
Chris Pratt seems to be on the tip of everyone's tongue these days. People are either talking about his love life or his next movie or something he did at an award show. There are plenty of reasons to be following Chris Pratt these days. We have seen him grow over the years from a simple comedy actor to a blockbuster golden boy. He's been in blockbuster movies such as Guardians of the Galaxy, Jurassic World, and now Avengers. He went from being a B-list actor to an A-list actor overnight.
He's also recently been in the news because he's dating Arnold Schwarzenegger's daughter. Whether or not he is officially off the market is still debatable. But there are lots to love about this rising star. So, who is Chris Pratt really? What's the secret that makes him so amazing, so different from the rest of the A-list actors? Well, you are about to find out. Check out these 20 Things That People Would Be Surprised to Know About Chris Pratt.
20 He Loves UFC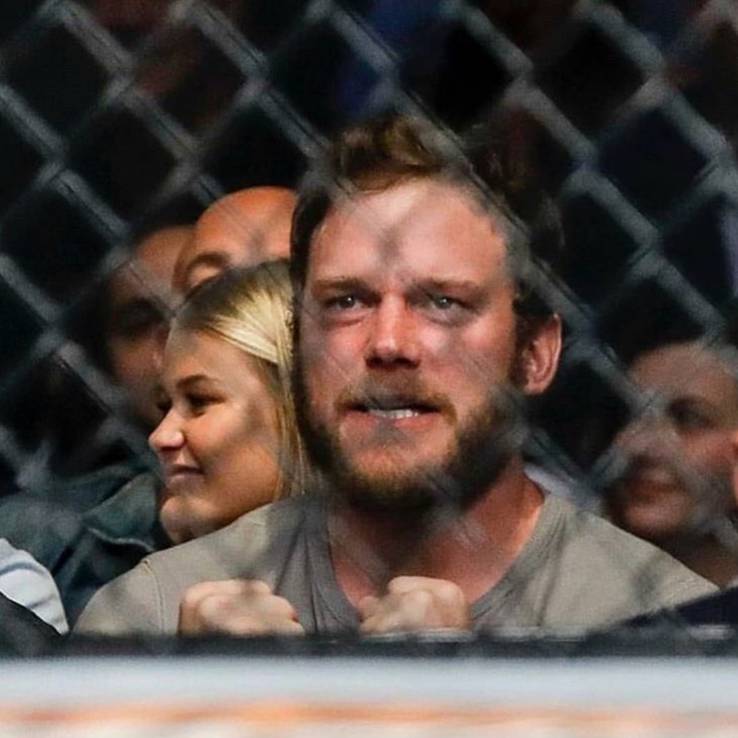 Yes, that is the look of a kid in a candy store. Recently, Dana White hooked up Chris Pratt with great seats to a UFC fight.
"Thank you to whomever took this photo of me ringside at last night's @ufc event! I'd never been to a UFC event live before. And the face I'm making in this photo pretty much sums up how I felt all night.
I don't really get star struck by actors anymore. But UFC commentators like @joerogan and fighters like @dc_mma are another story. Congrats to the champions."
19 He has faith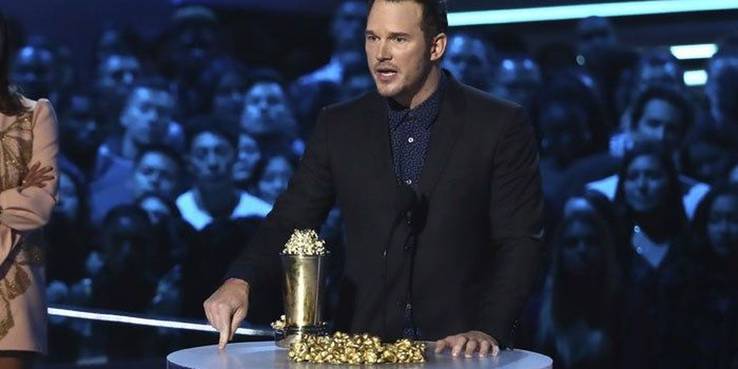 One thing we've been noticing recently is that Chris Pratt has a strong belief in God and he's now using his fame to send out a message. He accepted an award at both the Generation Award and the MTV Movie & TV Awards. One message stated, "God loves you, God wants the best for you. Believe that. I do," Pratt said during his speech. "Learn to pray. It's so easy and its good for your soul." At another, he said,
"People are going to tell you that you are perfect just the way you are. You're not," he said. "You are imperfect. You always will be."
He added, "But there is a powerful force that designed you that way and if you are willing to accept that you will have grace and grace is a gift."
18 He's Training In Boxing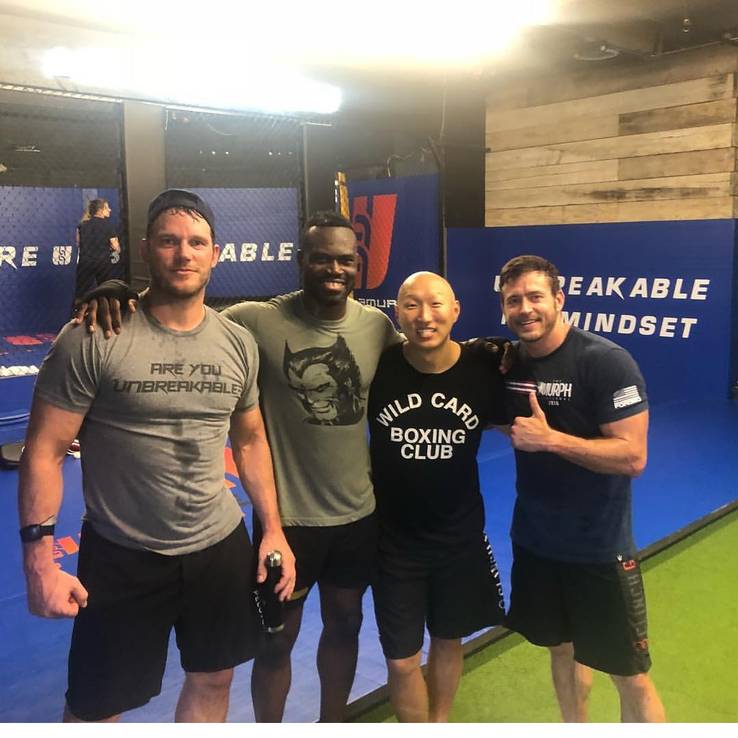 The UFC seems to be rubbing off on him because he's now training in boxing with some UFC veterans. When he isn't working, you can find him training hard in the gym. Any new skills he learns will likely serve him well when he is in his next action flick. He captioned this photo on Instagram with, "Get it in. Every day. Stoked to work out with good people including UFC veteran @uriahhall today. Blessed to be healthy and hungry. 'Like Iron sharpens iron, so too one man sharpens another.' Proverbs 27:17."
17 He Owns A Farm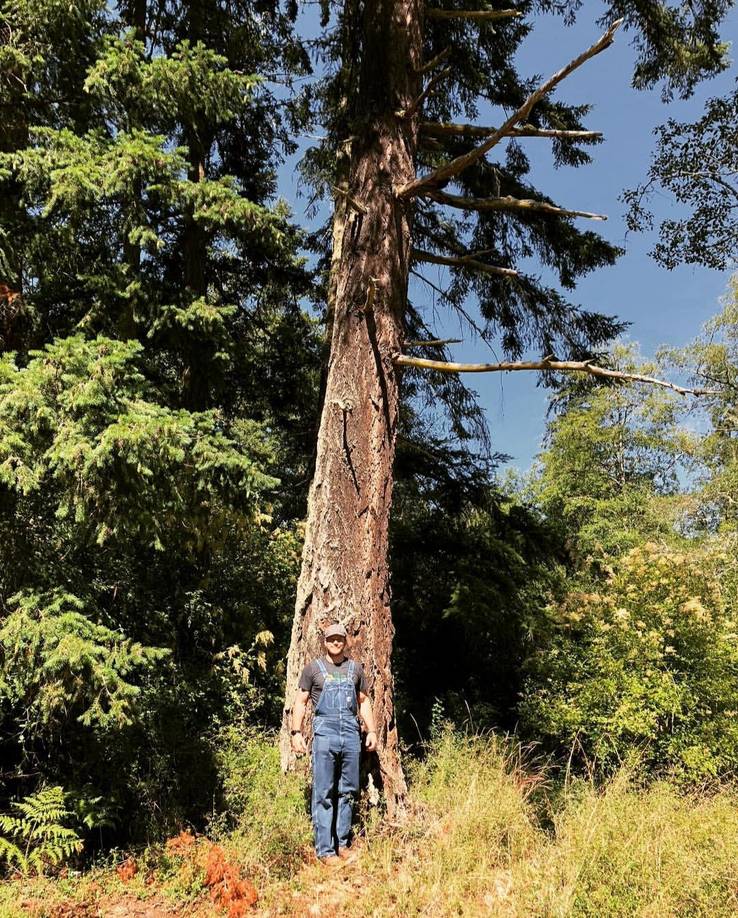 If you've been on Chris Pratt's Instagram lately, then you have probably seen a lot of pictures of sheep and goats. That's because he owns his own farm and he is often making posts about the #farmlife. For a guy that lives the big Hollywood life, we were surprised he would want to be on a farm, but he's definitely in his element there. He has also been spending his time there cutting down some trees, but it looks like this one is safe. He captioned this photo with, "Renamed the tree Michael Douglas Fir."
16 He Was A Real-Life Magic Mike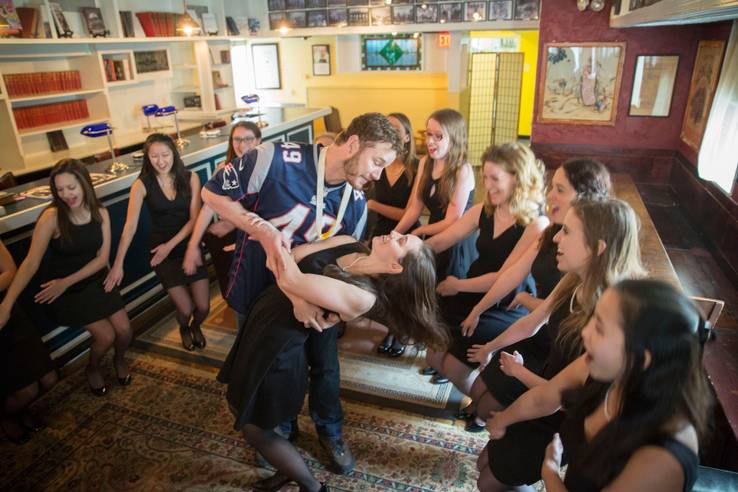 We've all see his body, but even back in the day, he wasn't as buff as he is now, but he still looked pretty good. Apparently, there was a time when he was a man of the night. He would only work for private parties as a dancer and we wonder if anyone ever remembers hiring him. We were a little surprised that he made money off his body but isn't that why us ladies buy tickets to see Guardians of the Galaxy?
15 He Was Once Homeless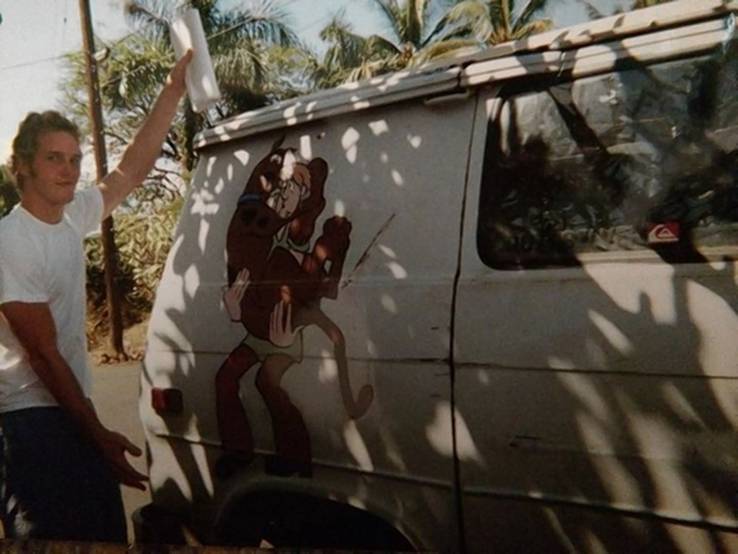 Chris Pratt is definitely someone that came from humble beginnings. There was a time when he was going to completely give up on acting. When Pratt was quite young, possibly in his 20s, he was living in Hawaii. He already looked like a super cool guy back then and he even had a Scooby-Doo van. He said he was living in the van just before he got a call to go back to Hollywood and change his life. He's known to be one of the nicest guys in Hollywood and it probably has a lot to do with where he came from.
14 He Was A Server When He Was Discovered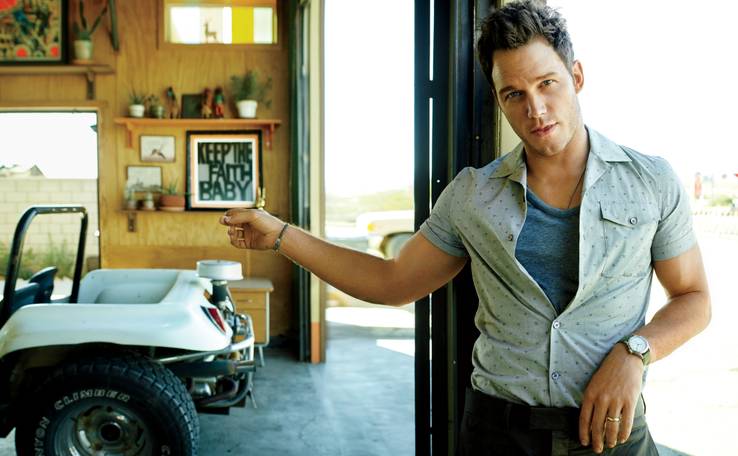 Many actors and models have cool stories about how or where they were discovered. Back in the day, Chris Pratt used to be a server at the Bubba Gump Shrimp Company. He was waiting on a table that had Rae Dawn Chong at it, the daughter of Tommy Chong. He started doing impressions at the table and she was completely won over. He got his first role, but the movie was a flop. But then he continued to go to casting calls and well, the rest is history.
Featured Today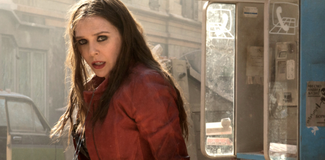 8 Actors Who Made A Comeback This Year (And 9 To Watch In 2019)

20 Surprising Neighborhoods In The US Where Celebs Live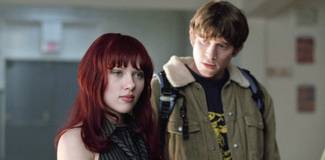 25 Unrecognizable Photos Of MCU Actors Out Of Character

13 He Believes in Guardian Angels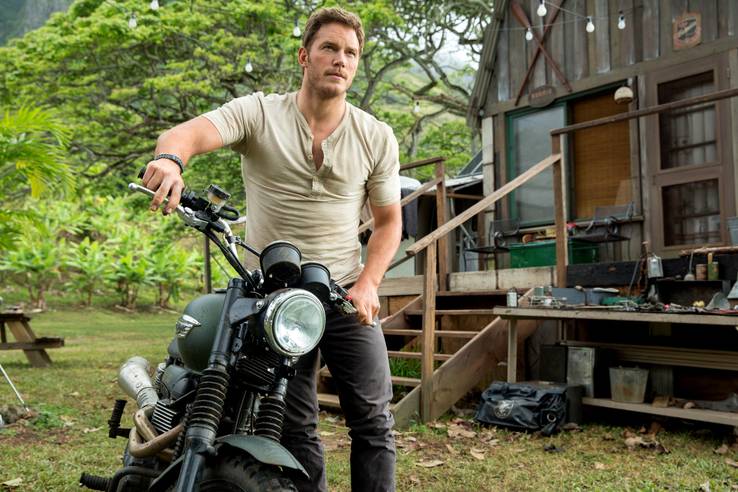 Pratt told GQ that one of his earliest memories was of a floaty shape that we sometimes see on the edge of our field of vision. He said he decided that he knew what those were. "I remember thinking, 'Oh, those are angels.'" He wasn't sure why he had that thought since he didn't have a very religious upbringing. "It's always struck me as strange because I've also felt like I've had guardian angels through the course of my life."
12 He Likes to Pull Pranks On Set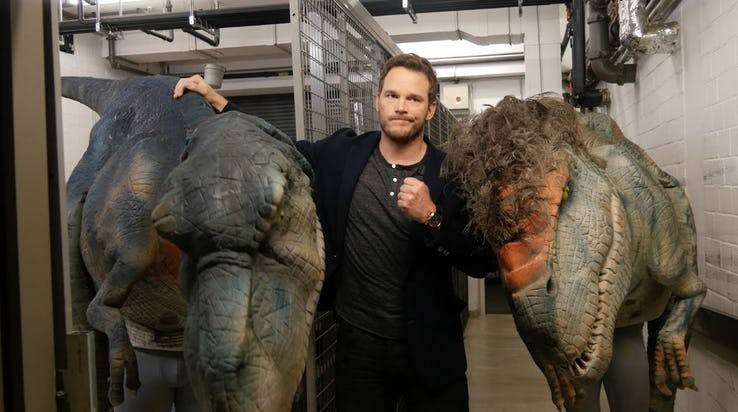 We are not at all surprised by this. You can imagine how awesome it would be to work with someone like Chris Pratt just for the simple fact that he is funny. He also has a reputation for pulling pranks on costars while he is on set. While he was on Parks and Recreation, he pulled a prank on Amy Poehler. He was doing a scene with her where he was supposed to be wearing nude underwear but instead, he decided to go naked. She was so shocked, they kept the take because her reaction was so genuine.
11 out of his hands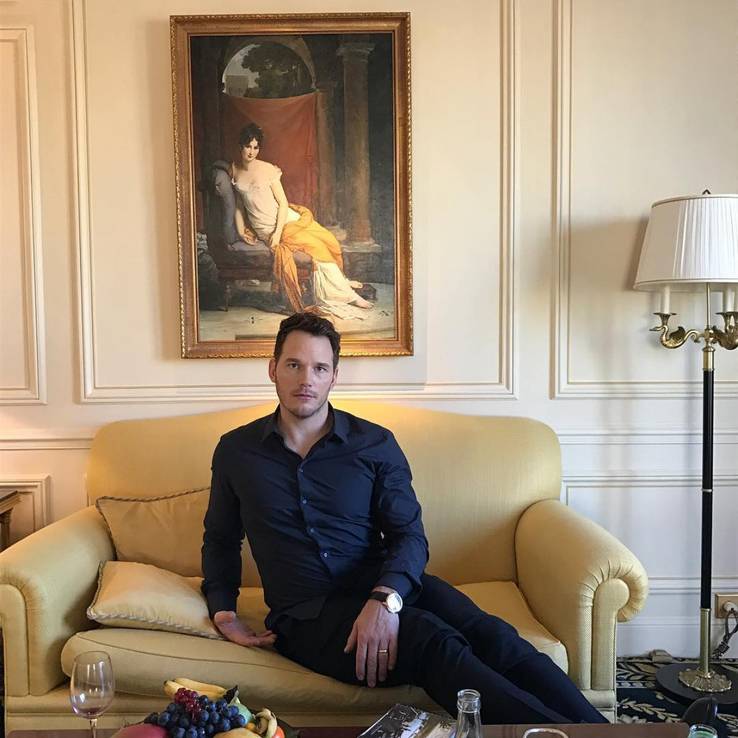 Pratt says he prays on a regular basis. "Usually, I try to do it every night before bed. I do it with my son every night before he goes to bed. I kind of just follow the general set of rules that I don't ask for anything, I just list off things for which I'm grateful. But I ask for other people, people in need. I believe in the power of prayer, I do. I think it's very, very powerful."
10 He Has Exotic Animals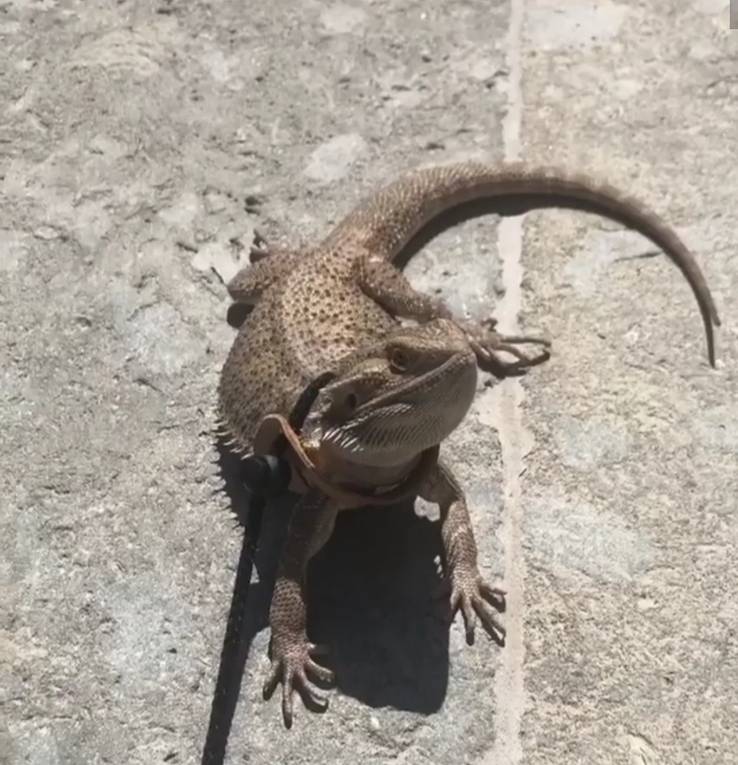 He posted this photo on Instagram of his pet lizard who he likes to take on a walk. It literally has its own leash. He captioned the photo with,
"In honor of international #TakeYourLizardForAWalkDay I'm posting this pick of Leo in his leash."
It's not his only exotic pet however, it sounds like he's got a house full of them. "I have a lot of plants and fish and a pet lizard and Venus flytraps. I have a whole ecosystem in my room, like a running waterfall and different lights and sensors set on digital timers."
9 He was in love with His Onscreen Sister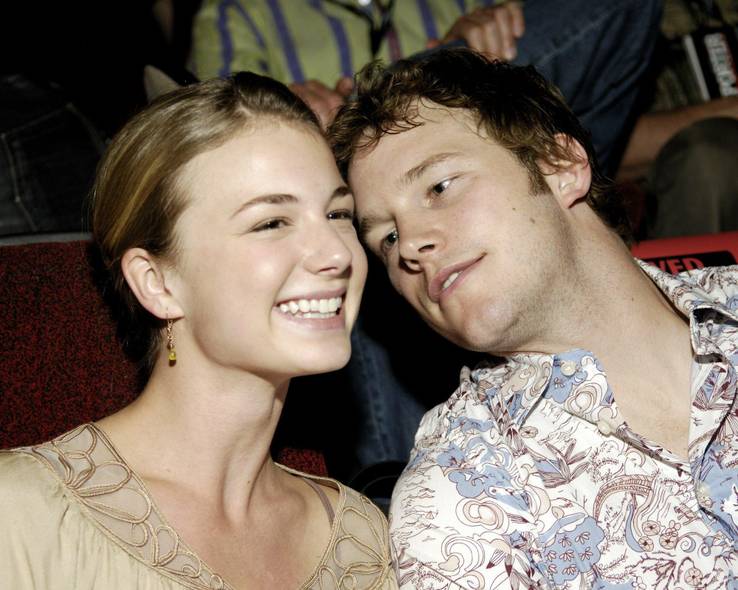 Well, it's not like they are really related! One of the first roles he ever got in Hollywood was on the TV show Everwood. He played Emily VanCamp's brother on the show, but they ended up dating in real life. Fans were freaked out about their union, even though they weren't really related. People just couldn't see past their characters. In an interview with TV Guide, Chris said, "Yeah, we've pretty much gotten used to the response of, 'Ew, that's weird. That's creepy.' The people who know us are happy, and probably expected it to happen eventually. But yeah, every once in a while we get that one person that's like, 'That's really creepy. You just kissed your sister.'"
8 He Once Stole A Costume From Set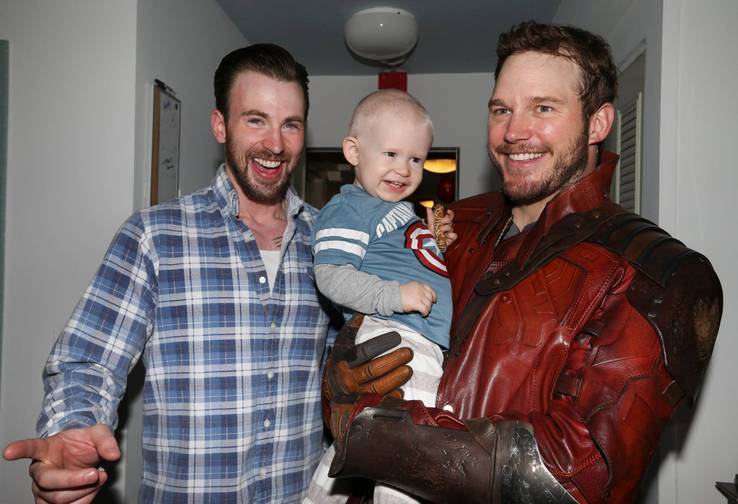 Seriously, shouldn't actors get to keep the costumes they use in movies anyway? We think they should. Chris Pratt stole his Star-Lord costume from the set of Guardians of the Galaxy so that he could wear the suit to a children's hospitals to surprise them. How could you not love something like that? He even lost a Super Bowl bet against Chris Evans and had to wear the costume to a hospital in Evans' hometown. It probably wasn't a big deal for him anyway since he makes it a habit to visit kids in the hospital anyway.
7 He Likes to Sing in the Shower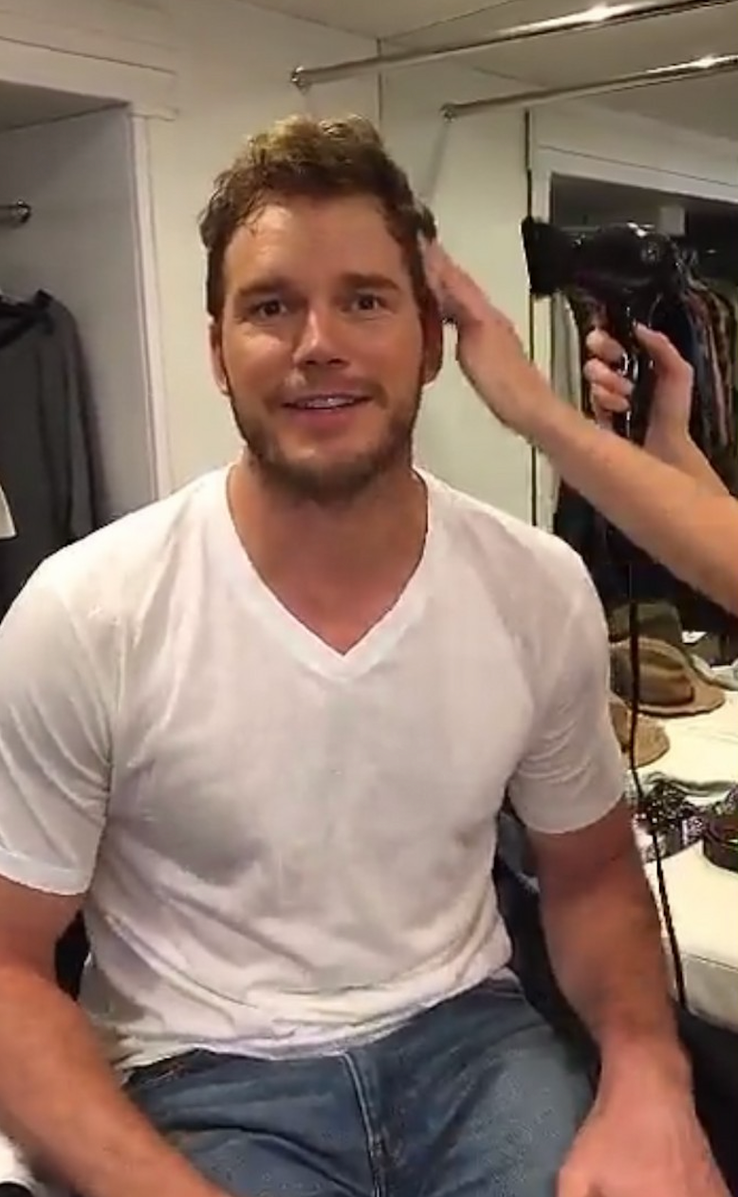 He can join the ranks of many of us that enjoy belting out a melody or two in the shower. "My favorite way to blow off steam is to sing obnoxiously loud in the shower." He's not just vocally inclined, he also likes to play instruments. He knows how to play guitar and we saw a bit of that during his role on Parks and Rec.
6 He Likes the Outdoors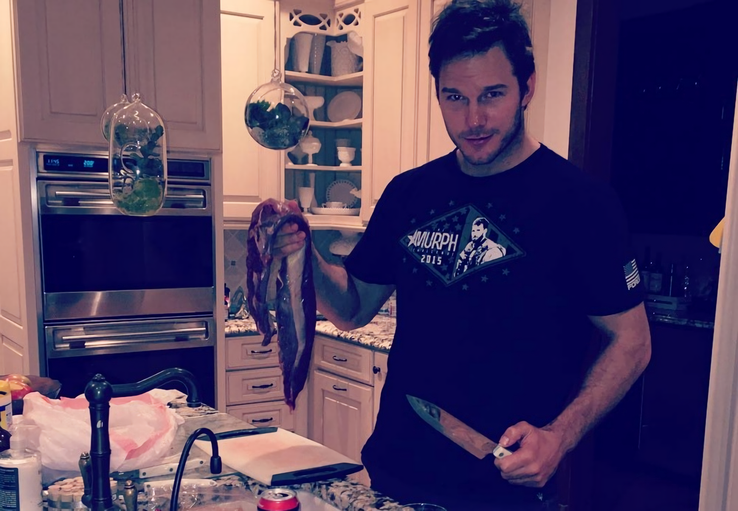 We've seen a ton of fishing pictures on Instagram with Chris with family and friends fishing. He likes being in the outdoors and he also likes to hunt. "My favorite animal to hunt is probably elk. There's nothing like the sound of a bugling bull splitting the cold air at first light. And that smell is unmistakable. Once you experience their musk in the wild, there's no going back! A close second would be a varmint hunt."
5 Chris Pratt Braids Hair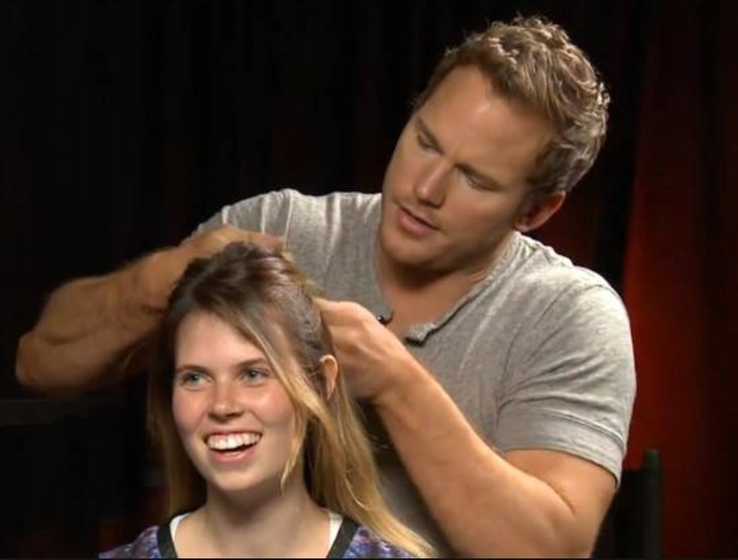 Not too many men will admit that they can braid hair, but Chris Pratt does. He used to brag about how he would French braid Anna Faris' hair. During an interview, he pulled an intern in and showed off his braiding skills. So how did he learn how to braid hair so exquisitely.
"My sister taught me how to braid when we were younger. Then, I would braid Anna's hair at night. It was a nice little ritual."
Just when we thought he couldn't be more perfect.
4 He Likes to Improvise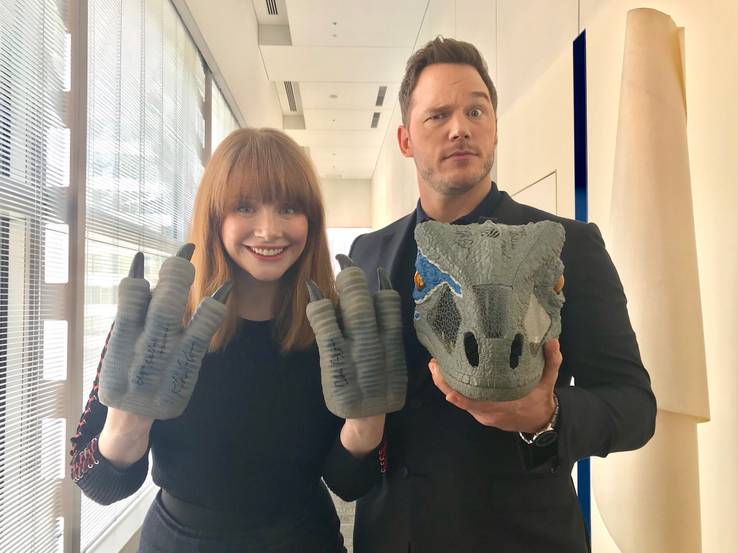 Actors who can improvise are pretty cool because sometimes filmmakers can get some pretty cool reactions from costars that are genuine and they can use it in the film. Chris Pratt is a huge fan of improvising when he's shooting. During the filming of Jurassic World, he improvised a kiss with his costar Bryce Howard that caught her off guard so much that her mouth fell open. It was one of the scenes that made it to the final cut.
3 They Got A Scare When His Son Was Born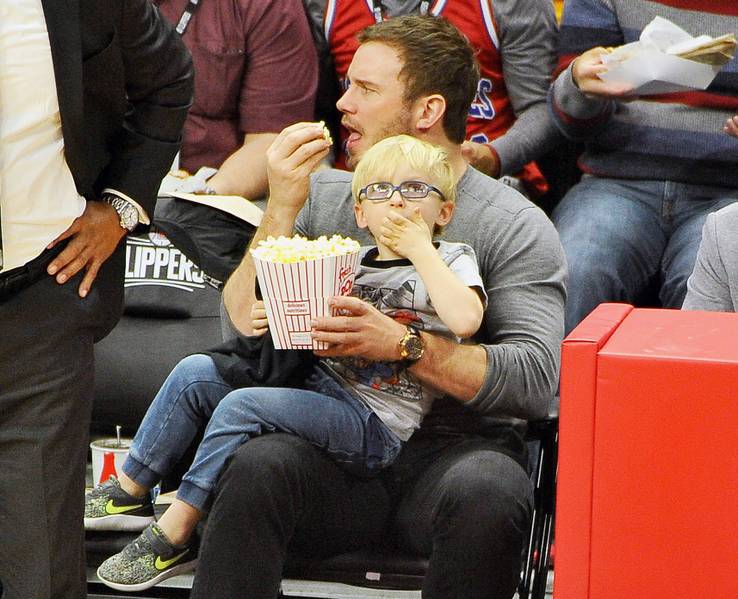 Pratt told GQ that when his son, Jack, was born, they originally got some bad news. "We had received some news about Jack that was not looking good," he says. "She showed us a scan, and on the scan, there was this … basically when the cerebellum of the brain swells and it kills the brain tissue around it, and then it stops being swollen, there's all this black on the scan. Visual evidence that this tissue was dead. She was like, 'That tissue doesn't grow back.'" Pratt shared the news with a friend who asked his church to pray for the boy. "Fifteen hundred or seventeen hundred people prayed for him," says Pratt.
2 He Admits That He Is Human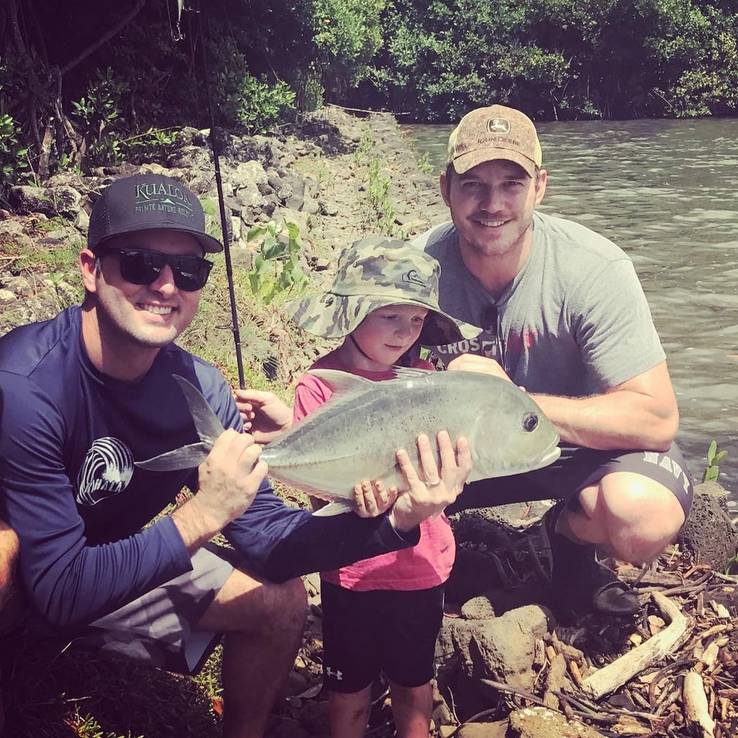 He is one actor that doesn't go around acting like he's perfect in the industry. He has admitted to making mistakes and not doing as well as he should have been. "I'm like anybody else," he says. "I'm selfish, I'm self-centered and self-involved, and I like to have fun, and I like to do bad things. And then I get reminded, sort of in moments like that, and things change for me. You know, it's embarrassing to be overly Christian or overly religious in the media. Because I think people can be really judgmental of it. And I've been in the business for a long time of being pretty concerned with what people think of me."
1 He Dropped Out of College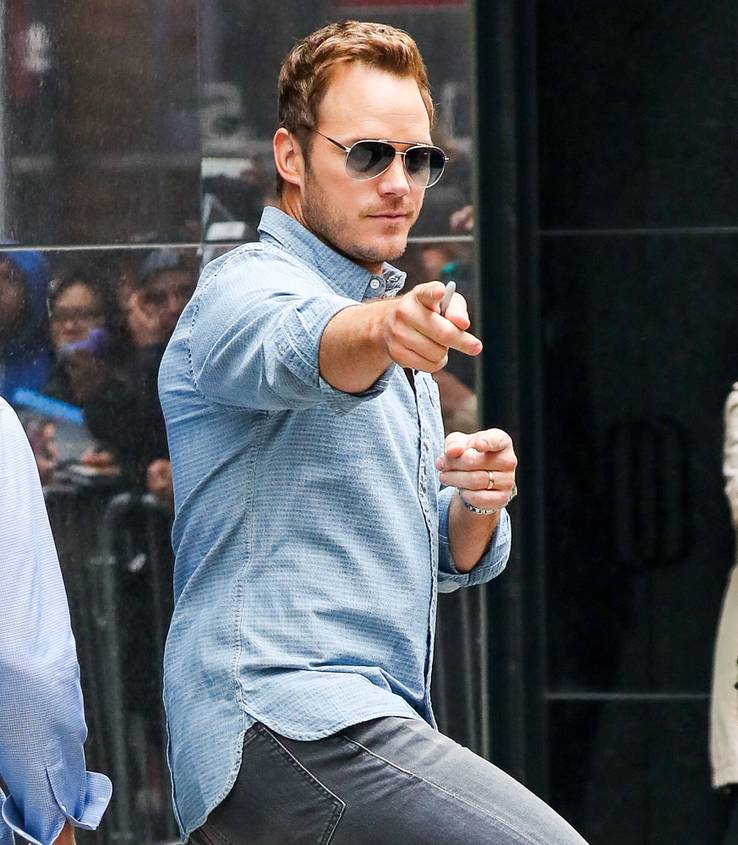 At one point, Chris Pratt went to community college, but it didn't stick with it. His main issue appeared to be that he couldn't decide what he wanted to do with his life. That was around the time that he became homeless. He put a photo on Instagram explaining the situation further. He said, "I felt like posting this to say to anyone out there chasing your dream," he wrote.
"Fifteen years ago, I felt the same passion I feel today, but I had very little opportunity. I had to hustle hard and go hungry. I had to eat sardines and figure out how to get gas money. And I never had a plan B. I never stopped believing — ever.
Don't give up. Apply constant pressure for as long as it takes. It will break before you do. Go get it."
References: buzzfeed.com, thethings.com, gq.com
Source: Read Full Article