20 Little-Known Details About Emmy Rossum Shameless Fans Should Know
In a Facebook post considered heartbreaking to fans of the hit Showtime series Shameless, the show's star Emmy Rossum announced that this upcoming ninth season will be her last on the show. Her character, Fiona Gallagher, will be written out of the show by season's end after appearing in over 100 episodes since the show premiered in 2012. An anonymous source told E! News that Rossum is ultimately leaving the show because she wants to pursue other projects, and felt it was time to leave a series that she never would have expected to last as long as it has.
Diehard viewers of the show, members of its cast, and the crew have all been mourning the departure of Emmy Rossum from the show that helped make her a household name, but we should all remember that as a multi-talented actress, she will never have trouble finding work in her post-Shameless career. In fact, there may be a few things about Emmy Rossum that some of us may be forgetting, or may not even know about her to begin with. For those people in particular and for fans of the Shameless, here are a few little details about Emmy Rossum's life and career that all of her fans should know.
20 NOT THE FIONA SHOWTIME HAD IN MIND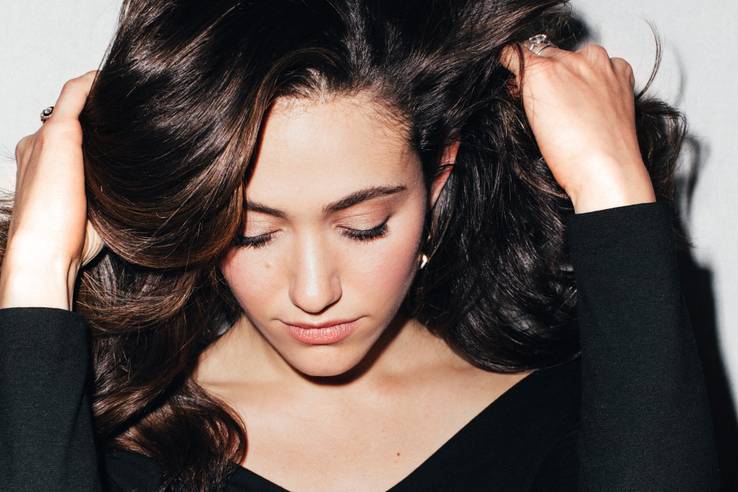 When Emmy Rossum originally auditioned for the part of Fiona Gallagher on Shameless, she was told that they didn't think she was the right fit for the part. This had less to do with the producers doubting if Rossum could handle the grittiness of the role, and more because Rossum did not fit the character's original physical description. In a rough draft for the show's pilot episode, Fiona is described as a typical white trash overweight blonde girl. Despite walking into the audition process with dark hair and a slim figure, Rossum blew everybody away at the auditions. So much so, in fact, that they were forced to change the description of the character to fit Rossum's aesthetic.
19 SHE SANG FOR FREE HOT DOGS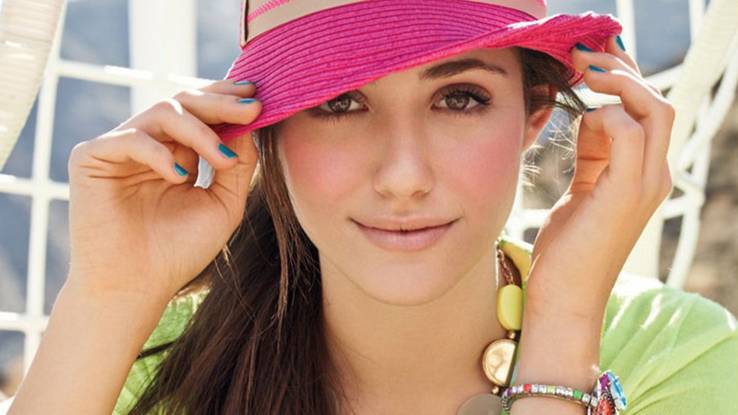 Emmy Rossum was always hailed for having a miraculous singing voice ever since her childhood. People loved her voice so much at a young age that she even managed to use singing to get some free meals out of her voice. She once told Interview Magazine that whenever her and either her mother or her babysitter would walking into the butcher's shop on the East side of New York, the butcher would say something along the lines of "Oh, it's the little opera girl! Do you have a little song for us?" So young Emmy would sing a song for the butcher, and in return, he would give her a free hot dog on the house.
18 EMMY IS NOT HER REAL NAME
Well, technically it is not her real name. Emmy is short for her real name, but on legal birth certificates, her real name is actually Emmanuelle Grey Rossum. Some people may call her Emma for short, but for her acting stage name, she settled on her other nickname of Emmy for short. Using the feminine spelling of the name, Emmy Rossum was actually named by her mother in honor of her great grandfather, whose name was Emmanuel.
17 SHE'S QUITE THE PRANKSTER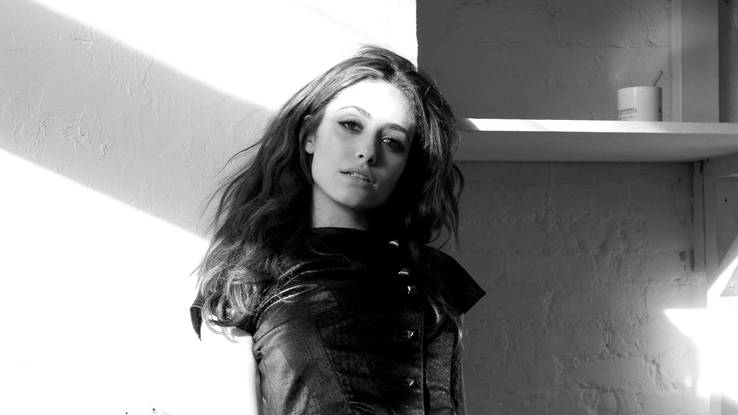 An often overlooked fact about Emmy Rossum is that she's an actually naturally funny person, especially on the set of Shameless where she has been known to throw harmless pranks on her co-stars. One of her more infamous pranks came during one of the earlier seasons of the show. Somehow, Rossum convinced the writers to include in one of their scripts an extra fake scene for Justin Chatwin, where his character–Jimmy–would confess to his father that he was a closeted homosexual. After freaking out for a bit, Chatwin was onboard with the character change, and even filmed the scene. When filming on the fake scene wrapped, Rossum revealed the ruse to Chatwin, who had a priceless look on his face. The bigger ironies here is that Jimmy's dad would come out as a closeted homosexual in one of the later seasons, and Chatwin had already played a similar character on Weeds.
16 SOMETIMES, SHE GETS PRANKED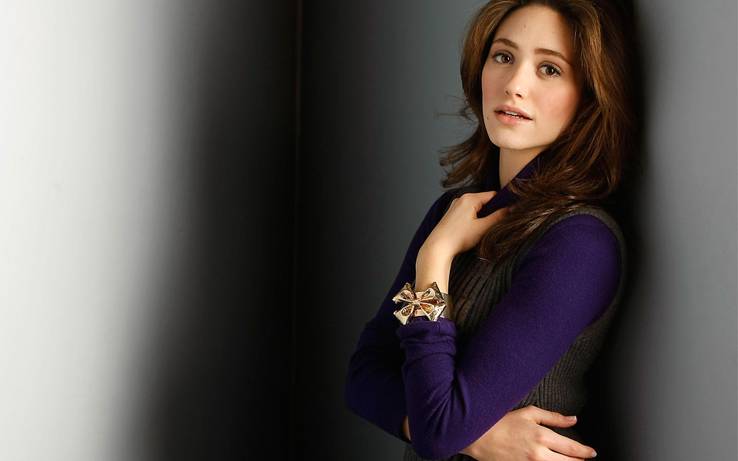 While Emmy Rossum often pranks her cast mates on the set of the show Shameless, sometimes, the tables turn out of her favor. One day on the set, her peers on the show were anxious to get Rossum back for all the pranking she has done. In a 2013 AMA session on Reddit, Rossum revealed the day that her cast members had put a sign on her dressing room door that read "Public Restroom." In turn, members of the cast, crew, and just random folks who happened to roam the set that day were coming in and out of her dressing room mistaking it for a bathroom. No word on how long it took before Rossum realized what was going on, but surely, her dressing room had to have stunk up the joint with all of those people using it for a restroom. There were also times when Justin Chatwin would eat smelly food (onions, garlic, etc) whenever he had a scene where he kissed Rossum just to prank her.
15 SHE DROPPED OUT OF SCHOOL
Emmy Rossum had quite the education when she was a kid. At a young age, she attended a private girl's school in New York City called Spence School, which coincidentally was also attended by Oscar winner Gwyneth Paltrow (though she did not go to the school at the same time as Rossum did). However, despite the perks that come to those who receive their education from Spence School, Rossum did not want to go to school. Instead, she wanted to pursue other opportunities related to the career she wanted, so she opted to drop out. Although, at the age of 15-years old, she did receive her high school diploma from an online extension with Stanford University's Education Program for Gifted Youth. She then went on to attend Colombia University, where she studied philosophy, art history, and French.
14 SHE ONCE DATED TONY FROM SHAMELESS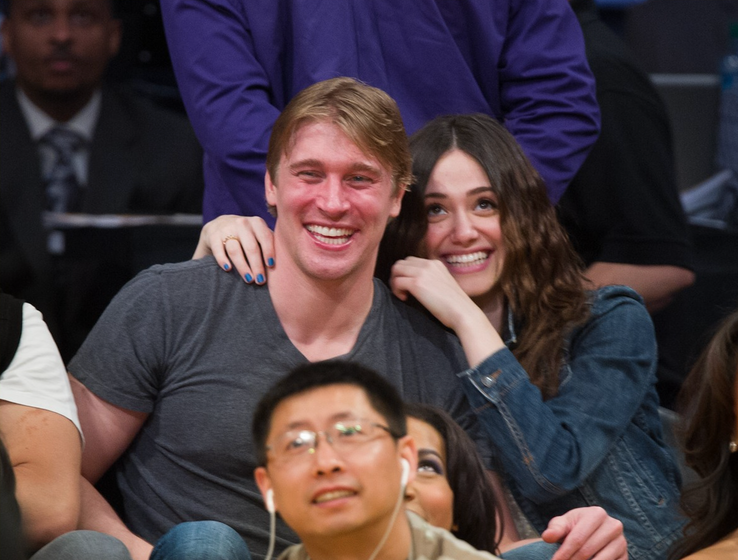 Longtime fans of Shameless should remember the character, Tony, played by Tyler Jacob Moore. Tony was a cop character who had a crush on Fiona ever since they were were kids at school. He appeared in the first two seasons as a recurring character before leaving the cast and settling on a brief cameo appearance every other season. Tony had a brief fling with Fiona during the first season, but she ultimately settled on her on-again-off-again relationship with Jimmy. Tony returned in the Season 6 "Refugees" episode to reveal that the whole ordeal with Fiona left such a toll on him that he realized he was gay. This is especially a funny moment for fans who know that the actor had dated Emmy Rossum in real life from 2012 to 2013.
Featured Today
20 Pics Of Celeb Dads With Their Kids That Totally Melt Our Heart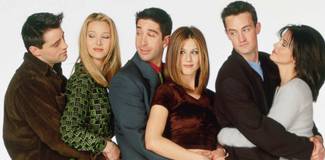 25 Things The Cast Of FRIENDS Is Up To Today

20 Reasons Why Cameron Diaz Should Come Back To Hollywood

13 SHE HAS A GOLDEN GLOBE NOMINATION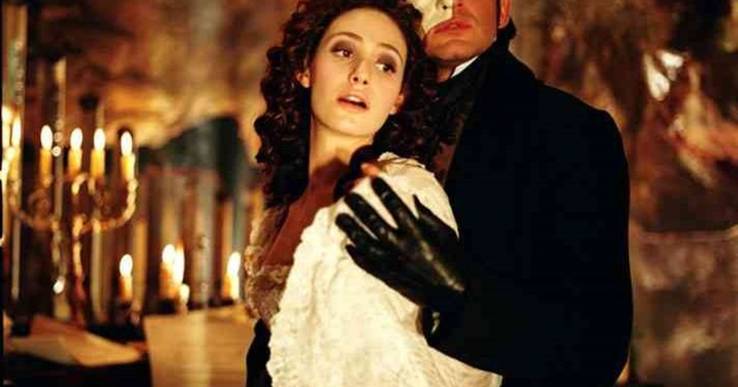 A lot of Shameless fans have often expressed their disdain for the fact that Rossum never received a single major award nomination for her stellar work as Fiona Gallagher. However, that isn't to say she has never received such a nomination. Many tend to forget that her first breakout role came as the object of The Phantom's affections in the 2004 theatrical rendition of Phantom of the Opera. It was through this film that Rossum received her first–and to date, only–Golden Globe nomination for Best Actress in a Motion Picture Musical or Comedy. That nomination should go a long way, and help her get some work.
12 SHE'S A SINGER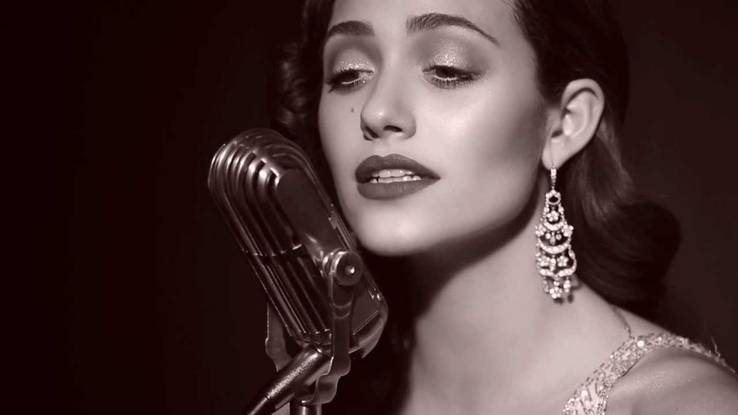 While many of us are anxious to see where her post-Shameless career will take Emmy Rossum as an actress, many of us forget that she is a trained singer. Prior to Phantom of the Opera, Rossum had plenty of singing experience as a child. Director Elena Doria insisted on 12-year old Rossum joining the Metropolitan Opera Children's Chorus after watching Rossum sing Happy Birthday in all 12 keys. Over the course of five years, Rossum sang with the chorus in six languages and twenty different operas. Since then, she has released three vastly different albums; one of which was a jazz album, while another reflected new age pop.
11 SHE'S A DIRECTOR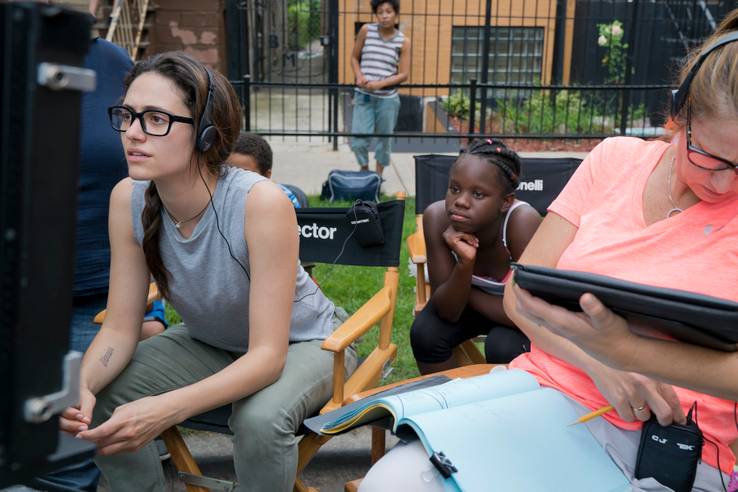 Emmy Rossum's talents go far behind what she can do in front of the camera. In fact, much of her talent includes work behind the camera. Heading into the seventh season of Shameless, Rossum decided to take the next huge leap with her career by directing for the first time ever. She directed the fourth episode of the season "I Am Storm." It proved to be not only a fun experience for everyone involved, the episode itself was well received, which critics praising Rossum's work as a director. Things worked out so well that Rossum not only directed another episode of Shameless–the Season 8 episode titled "Frank's Northern Shuttle Express"–but she also directed an episode from the second season of the TNT series Animal Kingdom. The way things are looking for Rossum, she may continue to branch out as a director in even bigger doses.
10 SHE'S NEXT DOOR NEIGHBORS WITH JUSTIN BIEBER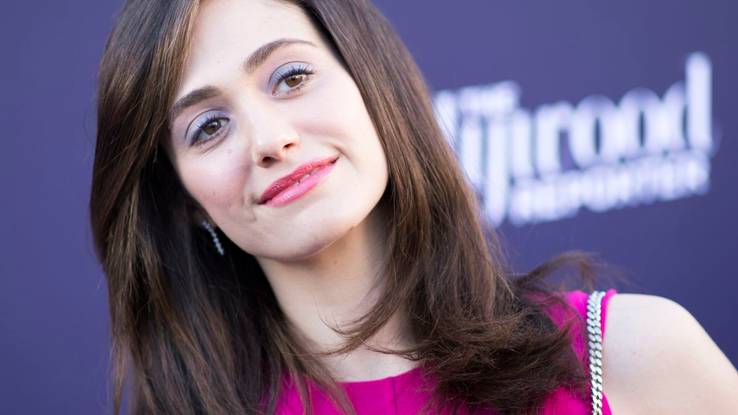 One of the perks of being a celebrity in Hollywood is that no matter where a celebrity is, their circles always allow for them to bump into other famous people people. This is especially interesting for Emmy Rossum, who every time she wakes up in the morning, she wakes up next to Justin Bieber. No, not like that, dear readers. She literally lives next to Justin Bieber as their houses reside in the same neighborhood next to each other. Rossum often brings up this fact as a punchline on late night talk shows, and needless to say, she isn't exactly thrilled with sharing the street with the singer behind "Baby" and "Love Yourself."
9 SHE'S HAD SOME INTERESTING AUDITIONS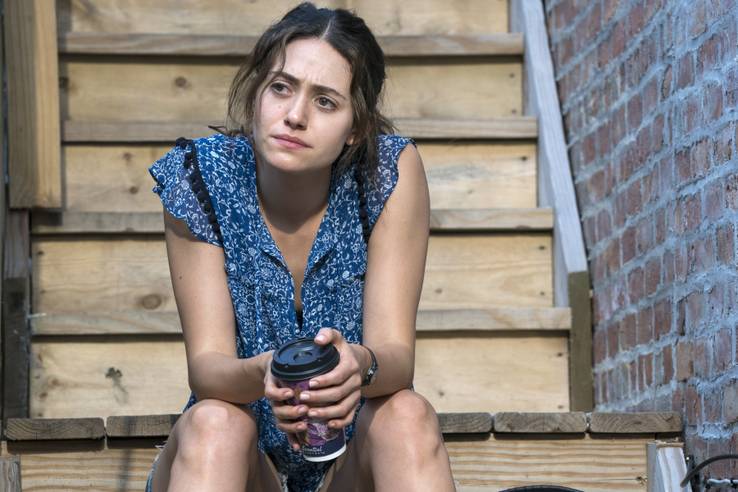 To get the biggest roles of her career, Emmy Rossum had to endure some tough casting processes to get these roles. When auditioning for Christine Daaé in Phantom of the Opera, she nearly missed the audition in New York City due to a prior family engagement. She was the very last person to audition, and did so in full hair, makeup, and costume. She was then asked to audition in composer Andrew Lloyd Weber's home and after campaigning heavy for the part, she won it. Years later, when she auditioned for Fiona Gallagher on Shameless, she was initially told by producers that they didn't think she was right for the role. However, she continued campaigning for the role and wearing the same clothes every day to auditions until, finally, she won the part.
8 WHAT SHE'D DO IF SHE WASN'T ACTING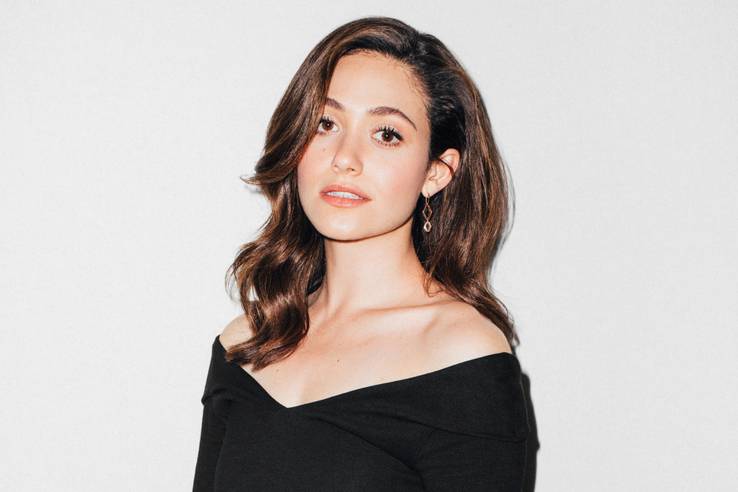 We are all happy with the work that Emmy Rossum puts in as an actress on both the big and small screen, but Rossum could have easily steered on a far different career path. And we're not talking about her possibly taking up a full time music career either. Rossum once told The Hollywood Reporter that if she was not acting, she would probably be a food critic or a food photographer. If she went with the latter option, she would be taking a similar career path influence from her mother, who had a career as a corporate photographer before getting pregnant with Emmy.
7 SHE WAS RAISED BY A SINGLE MOTHER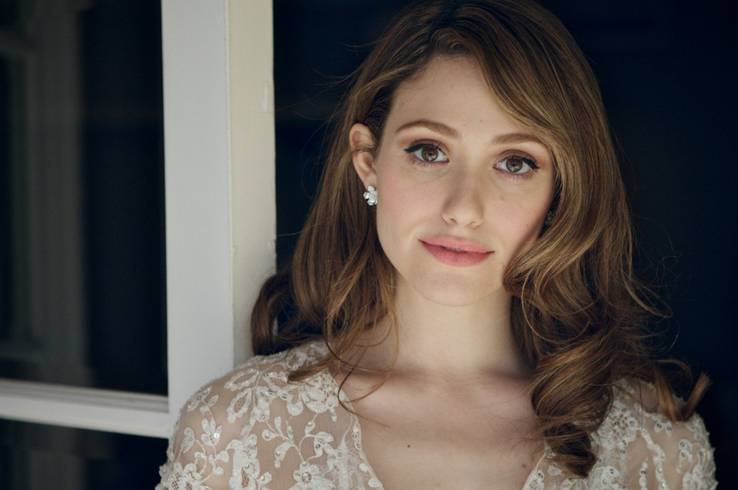 Emmy Rossum always presents herself as a women's rights activist and feminist. Rossum learned many of those pro-woman values from being raised by a single mother. Rossum was birthed into this world by a photographer named Cheryl Rossum in New York City on September 12th, 1986. Her parents separated while Cheryl was still pregnant, and Emmy's father–a banker–did not play any part in Emmy's life whatsoever. As of this writing, Emmy Rossum has only even met her father just two times in her life.
6 SHE FINANCED HER OWN ALBUM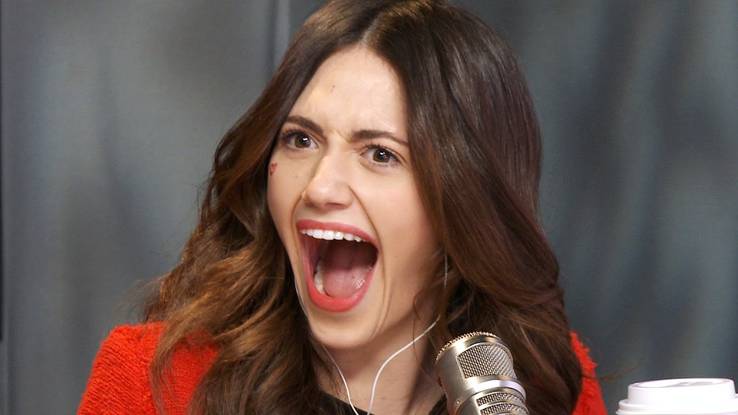 We mentioned earlier that Emmy Rossum has also spent some time in her career as a singer. She has admitted in interviews–notably, her interview with Larry King–that she is just as passionate about her music career as she is her acting career, and we believe it when we see just how much she has (literally) invested in her music career. When compiling songs for her second LP album–Sentimental Journey–the record label which Rossum was signed to wanted her to make a pop album. Rossum wanted to take her music in a different direction, and when the label refused to pay to produce music they didn't want Rossum making, Rossum put her own money into the project. The album wound up charting #92 on the US Billboard 200, and was the #1 Jazz album in the country.
5 FOUGHT FOR EQUAL PAY, AND WON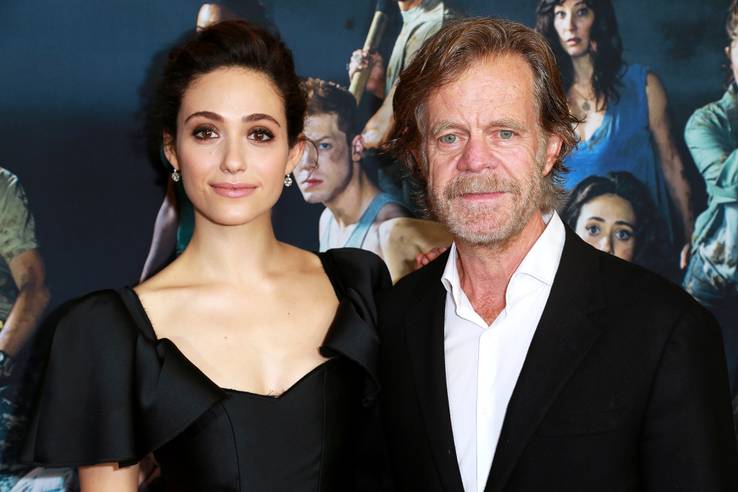 Some fans are not surprised to see Emmy Rossum walk away from Shameless, as many of us expected her to leave much sooner years ago during the fiasco surrounding her, the show, and discussions of equal pay. In 2016, Rossum discovered that her co-star–William H. Macy–was being paid significantly more than her. At a time when Rossum was a fairly new actress and Macy was the name that got the show greenlit, it was somewhat understandable. But after seven seasons where Rossum has become a bigger star and storylines shifted with her character as the main focus, it was unacceptable. She fought the studio until her salary was equal to Macy's, and by the end of that year, she won that battle.
4 SHE'S ALLERGIC TO GLUTEN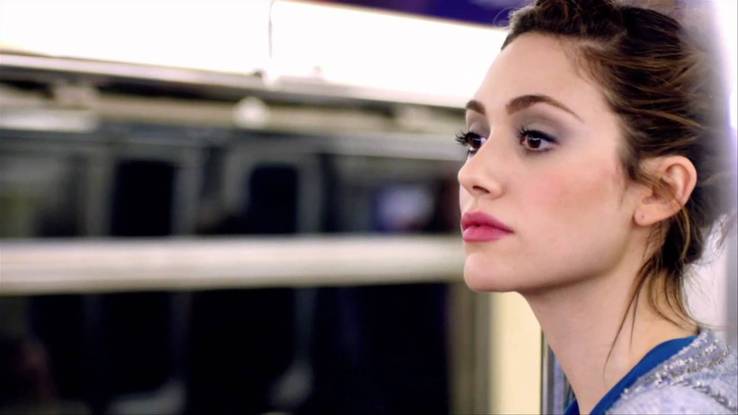 Celiac disease is a defined as a serious auto-immune disorder that prevents those with the disease from eating gluten. If they do eat gluten foods, it causes some serious damage in the small intestines. Emmy Rossum came out and admitted to being someone who is affected by this disease. She discussed her condition in an interview from TheWrap's "Drinking with the Stars" interview series. She said that while she understands that going gluten free is the "cool thing" to do nowadays, she doesn't, and neither do the chefs were cook for her; they were "terrified" for her gluten diet. She would clarify in a 2012 AMA on Reddit that while she technically doesn't have celiac, gluten does give her "really bad canker sores."
3 MARRIED TO MR. ROBOT CREATOR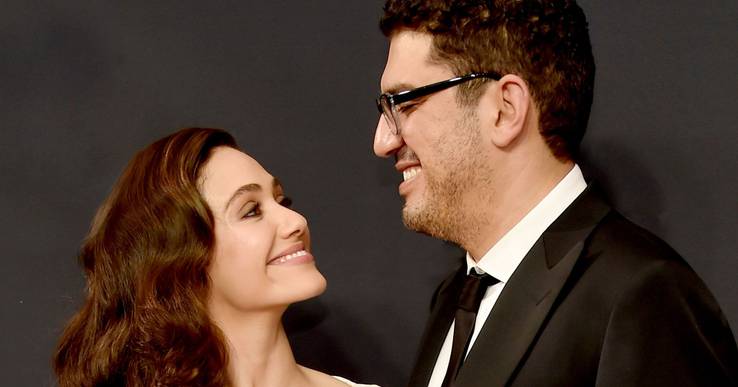 The creator of Mr. Robot--Sam Esmail–and Emmy Rossum met each other while on the set of the 2014 film Comet, which starred Rossum and was directed by Esmail. Sparks naturally flew between the two, and they started dating. In August 2015, Esmail got in touch with a New York Times editor to produce a custom newspaper for him, which he gave to Rossum to read. She read an article in the piece about a director who fell in love with an actress enough that he wanted to marry her. By time she finished reading, Esmail proposed to her. Their wedding ceremony took place in 2017, and they are still happily married.
2 SHE'S BEEN MARRIED BEFORE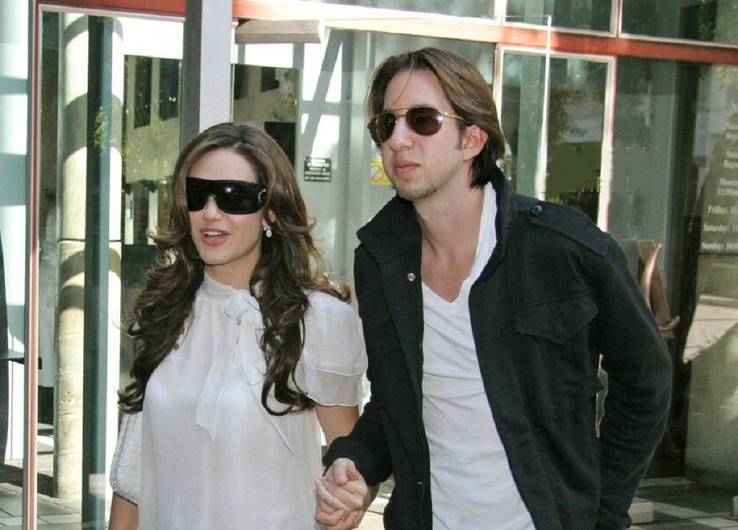 Little do many people know that Sam Esmail is actually not her first husband. Rossum and music executive Justin Siegel started dating in 2007, and secretly married in 2008. In the public eye, both presented themselves as merely dating. Just under two years later, on September 25th, 2009, Siegel filed for divorce, citing "irreconcilable differences" between both parties involved. No one even knew they were married until news of their divorce leaked. This divorce in question was finalized in 2010.
1 SHE ALREADY HAS ANOTHER SHOW IN THE WORKS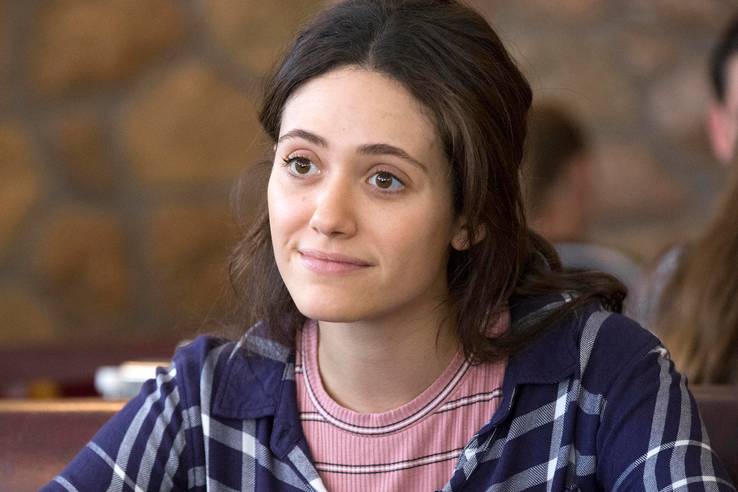 Shortly after it was announced that Emmy Rossum was leaving Shameless after this season, her co-star William H. Macy was asked to comment by Entertainment Weekly. Macy not only expressed his support of Rossum's decision to leave the show, but he revealed that she already has a show that she's working on as an executive producer. He did not reveal the specific concerning the premise of the show or even the name, but it's nice to know that Rossum has already picked up some work so soon after her exit from Shameless.
References: instagram.com, people.com, tmz.com, elle.com
Source: Read Full Article