20 Little Known Facts Fans Should Know About The Rock's Baby Mama
Dwayne "The Rock" Johnson is one of the most famous Hollywood stars in the world. He's been called "The Great One", "The People's Champ", and "The Most Electrifying Man In Sports Entertainment." He's taken over Hollywood and is one of the highest paid actors. He's been a well-known celebrity since his days in the WWE and is now one of the most recognizable names in the world. There isn't a person in the world that doesn't know the name The Rock. He's a household name and every detail about him is known. His family history, football days, WWE career and transition to a major film star are well documented. However, he keeps his personal life private and rarely speaks about it. Behind every great man, there is a great woman.
The Rock is currently in a relationship with Lauren Hashian and they have two daughters together. Hashian isn't in the spotlight like her significant other and she tries to stay low key. She is very supportive of Johnson but she also has her own career. Some people only know her as Rock's girlfriend, however, she's been living the Hollywood lifestyle far longer than he has. Hashian is a star in her own right and is known in parts of the world. Here is a look at 20 Little Known Facts Fans Should Know About The Rock's Baby Mama.
20 Lauren Comes From A Famous Family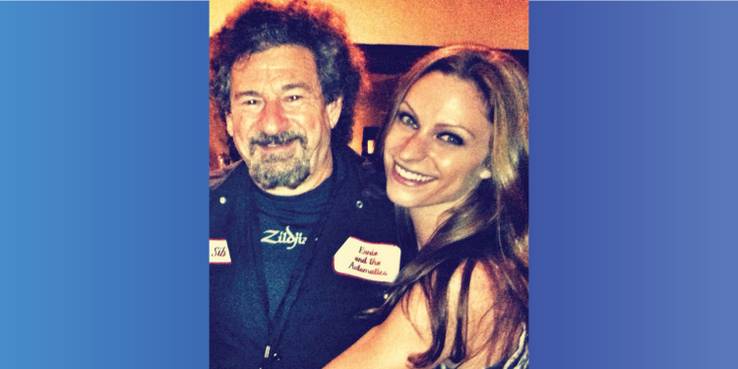 Dwayne Johnson's father, Rocky Johnson, also competed in the WWE and was one half of the first African-American team to win the WWE Tag Team Championship. Rock's grandfather, Peter Mavia, was also a legend in his day. Johnson's cousins all entered wrestling as well, most notably current Raw Women's Champion Nia Jax. Johnson wasn't the only person born into a famous family.
Lauren Hashian comes from a famous family as well. Her father, Sib Hashian, was the drummer for the legendary band Boston. He joined in 1975 and performed on their debut album, Boston, which featured the iconic single "More Than A Feeling."
He left the band in 1980 after being replaced by the original drummer. He continued to perform music for the rest of his life. Sib suddenly died at the age of 67 on March 22, 2017. He collapsed during a performance on the Legends of Rock cruise. Johnson posted a pic to Instagram and wrote, "Being on stage, in front of adoring fans, friends and family. Keeping the beat one last time. Your passing in this manner is extremely poetic and somehow beautiful. Thank you for the many life lessons you've taught over the years. Grateful. We love you Sib. We miss you." (Instagram)
19 Lauren's A Talented Musician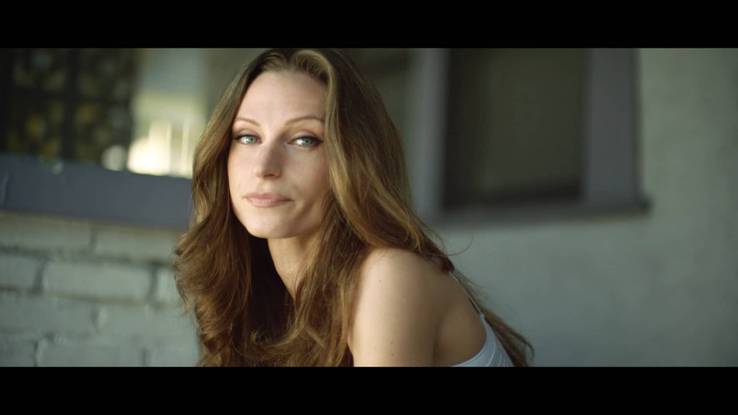 The Rock went from the CFL to the WWE to Hollywood. He's always been a performer but on several different platforms. Johnson followed his father and grandfather into the wrestling business. However, Lauren Hashian has a similar story. Hashian's passion has always been music and that's partly because she was born into it. Hashian followed in her father's famous footsteps to become a singer-songwriter. As noted, her father was a member of the world famous band Boston.
She often collaborates with her sister, Aja Hashian, who is also a songwriter. They worked together on YaBoi Shad's single "Only You", which featured Lauren. She also performed with her father's band Ernie and the Automatics. After the birth of her first child, she took a step back from music to focus on her family. Regardless, music is still a huge part of her life. Her style is a combination of hip-hop, R&B, and soul. Her work can be found on her Soundcloud page. In 2016, she released her most recent single, "Go Hard", which is performed by Walter French. Hashian co-wrote the song and performs the chorus. Despite taking a step back from music it's still her main passion outside of her family.
18 A Contestant On TLC's R U The Girl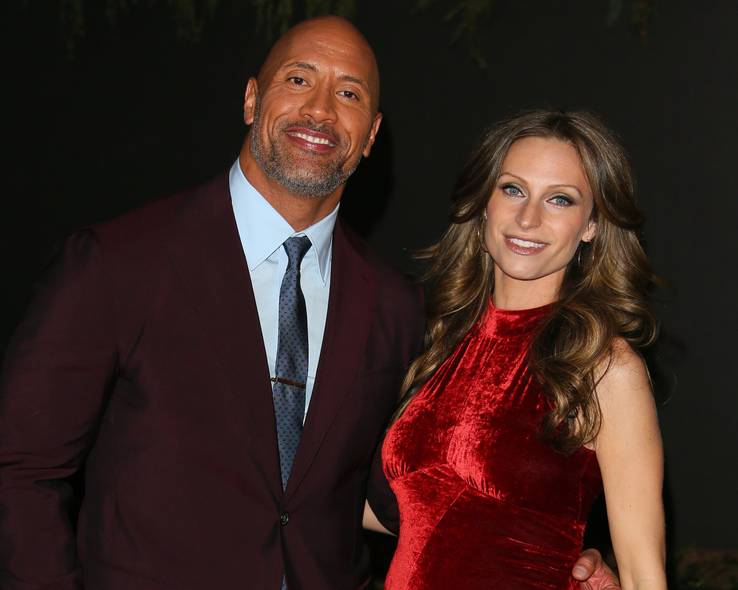 Long before Lauren Hashian was known as Rock's baby mama, she was blazing her own path in life. She hasn't had any major commercial success as a singer but has found some success. She's much more than just The Rock's girlfriend. In 2005, she was a finalist on the reality competition series R U The Girl. Musicians Tionne "T-Boz" Watkins and Rozonda "Chilli" Thomas hosted the series. They are best known as members of the famous girl group TLC along with the late Lisa "Left Eye" Lopes. Left Eye passed in a tragic car accident in 2002. The idea of the series was to find an undiscovered talent and record a single with her.
According to a review, "one of the biggest-selling female groups of all time, embark on an exciting journey to discover one lucky and talented female performer who will join them in an upcoming concert and record with them in the studio. But don't get it twisted they're not really a member." 
The producers described the series as putting "aspiring performers through a rigorous series of challenges where they will be testing, judging and eliminating the potential artists to find the one who might just be the perfect fit." (Nickiswift) Hashian competed in the series and was quite successful. She was one of the finalists. However, she didn't end up winning but it was a tremendous experience for her.
17 They Met While Rock Was Married
In 1997, Dwayne Johnson started the year off as a smiling good guy that fans in the WWE grew to hate. Later in the year, he became a villain before becoming one of the most beloved stars in the history of the business. That same year he married his college sweetheart, Dany Garcia. They have one daughter together, Simone, who was born in 2001. Garcia also serves as Johnson's manager and plays a crucial role in his continued success.
In 2007, Johnson starred in the family film The Game Plan. Johnson met Hashian in 2006 while shooting the film in Boston. He was still married at the time but divorced Garcia in 2007. Hashian is sometimes credited with ending the marriage although Garcia and Johnson were already having problems. Johnson and Hashian started dating a year after they met. Additionally, Johnson and Garcia remain on very good terms and continue to work together. Rock was soon spotted with Hashian but they've always maintained a low-key lifestyle. They rarely discuss the relationship publicly and live a very private life. They've been together for over a decade now and started a family. After being together for years, they became engaged in December 2017.
16 Falling in Love Twice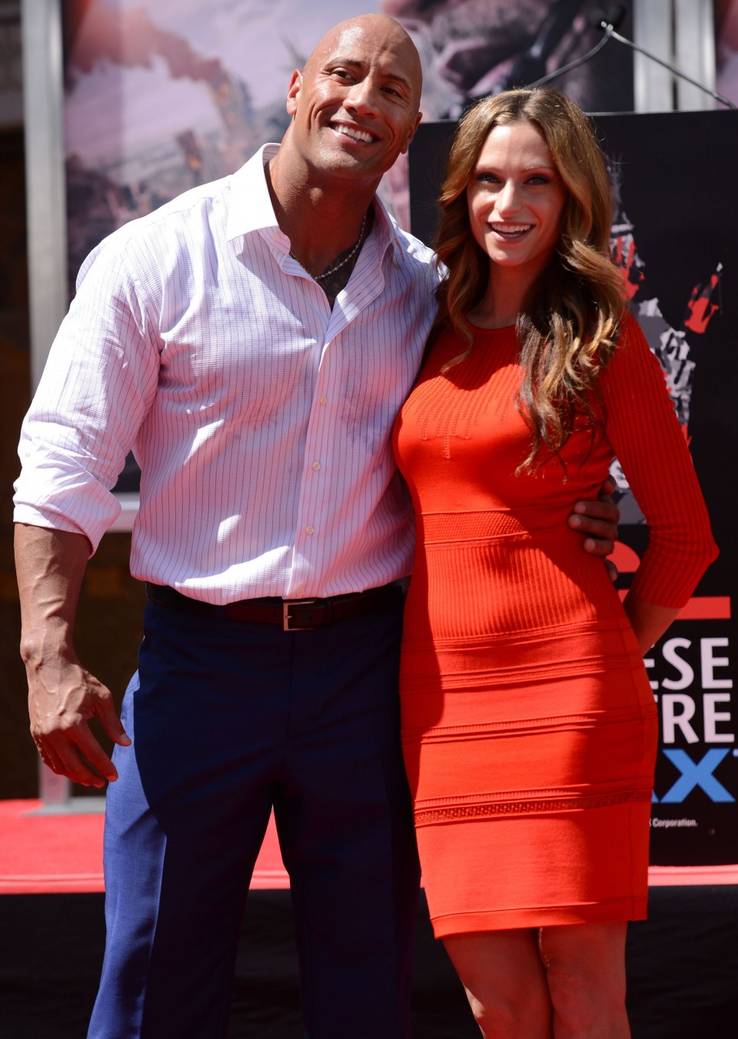 The Rock has found success playing football at the University of Miami, in the WWE ring and in Hollywood. He is successful at just about everything he tries and when he fails, he picks himself back up. He has managed to find success at many different levels. He is lucky and blessed to have the phenomenal career he has. He's also been lucky when it comes to love not once but twice. As noted, he married his college sweetheart but later divorced her in 2007. That same year he began dating Lauren Hashian and she became the love of his life.
They were together for over 10 years before finally getting engaged. It seemed that they would never get married but The Rock promises it's happening soon. He realizes how lucky he is to have amazing people in his life that support him. He is also aware that he's incredibly lucky to have met Hashian and fallen in love with her. He said, "I was so fortunate to have fallen in love once. To fall in love again? That's a hard thing to do twice in the position I'm in." (Wrestlingedge) They didn't rush into anything but have been very committed to each other.
15 Lauren Stays Out Of The Spotlight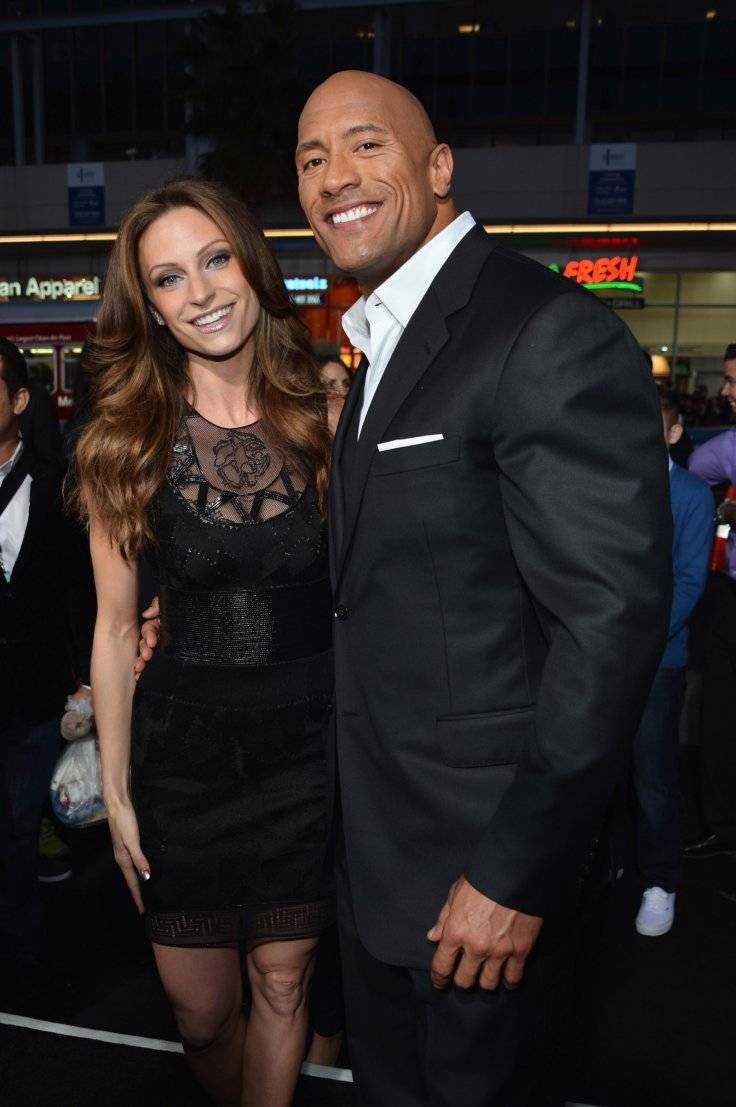 Dwayne Johnson is often the center of attention at award shows and on the red carpet. He has an undeniable charisma and charm that is captivating. He commands the spotlight and casts a large shadow. During his time in the WWE, he took the spotlight from several major stars and became a worldwide sensation. He continues to steal the spotlight in all of his film roles. The Hollywood Reporter said,
"He's become one of the best parts (if not the best part) of the Fast and Furious franchise over the last decade." (TheHollywoodReporter) He's a powerful force in front of the camera, hosting award shows and on social media.
Lauren Hashian stays out of the spotlight and prefers it that way. In fact, Johnson and Hashian are very private about their relationship. They keep their personal life out of the spotlight and share only a few pics on Instagram together. Hashian likes letting Johnson take over the spotlight since he's so good at it. She has accompanied him a few times on the red carpet at award shows and to movie premieres. Additionally, when it comes to her career she has stepped into the spotlight on a few occasions. However, she prefers to live a low-key lifestyle and stays out of the spotlight as best she can.
14 Social Media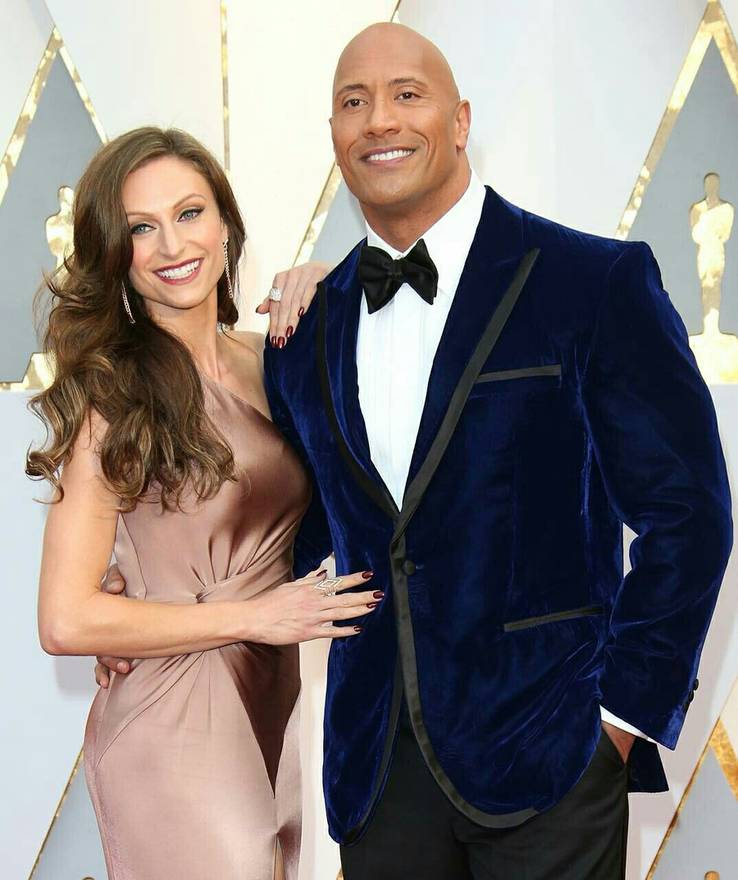 Dwayne Johnson is known for having a very large social media presence. He is one of the most powerful voices on social media and often reaches out to his fans. He has over 60 million followers on social media and often posts videos from set and movie premieres. He loves to post videos of his intense workouts to Instagram. He also loves to motivate and encourage others to workout as well. He said,
"I get busy with a nice session of clangin' and bangin'—epic pain, epic results. I'm big on 'together we conquer' and 'train to progress,' so I like to share that on social media. I treat training like a metaphor for life—the dedication, the determination, the desire, the work ethic, the successes and the failures—I take them all into life." (Bodybuilding)
However, Lauren Hashian feels differently about social media. She isn't as active as she once was and rarely posts these days. At one point she was posting backstage pics from award shows and videos of her daughter. She isn't very active on Twitter and hasn't posted anything new since late 2017. However, since the birth of her second daughter, she has returned to posting more regularly on Instagram. Regardless, it pales in comparison to The Rock's output.
Featured Today
25 Blonde Actresses That Hollywood Just Can't Get Enough Of

10 Celebs Who Fit Their MCU Role (And 10 Who Clearly Don't)

10 Co-Stars Who Dated In Real Life (And 10 We Wish Would Date)

13 Lauren's Mother Was A Playboy Bunny
It's a well-known fact that Dwayne Johnson comes from wrestling royalty. The story of how his parents met has been told many times. His father, Rocky Johnson, was a successful wrestler who married into the world famous Samoan wrestling family, the Anoa'i family. He married the daughter of legendary wrestler "High Chief" Peter Maivia, Ata. Rocky met Ata after he teamed up with her father in a few tag team matches. In 2008, Johnson inducted both his father and grandfather into the WWE Hall of Fame. Ata is often spotted at major wrestling events.
Lauren Hashian grew up idolizing her Rockstar father. However, her mother also lived quite the life. Suzanne Hashian-Miller worked as a Playboy Bunny at the upscale Dallas Playboy Club. Despite Playboy's notorious reputation, the elegant club had a strict no nudity and no touching rule. The club was open from 1977 to 1982 and was located in the same building as the offices of the Dallas Cowboys. The Cowboys were frequent visitors of the club. In fact, the Bunnies developed a rivalry with the world famous Dallas Cowboy's Cheerleaders. One Bunny said, "They were jealous of us. You could do a job that paid $15 a game or $300 a night. You pick." (Thesportster)
12 Rock's Success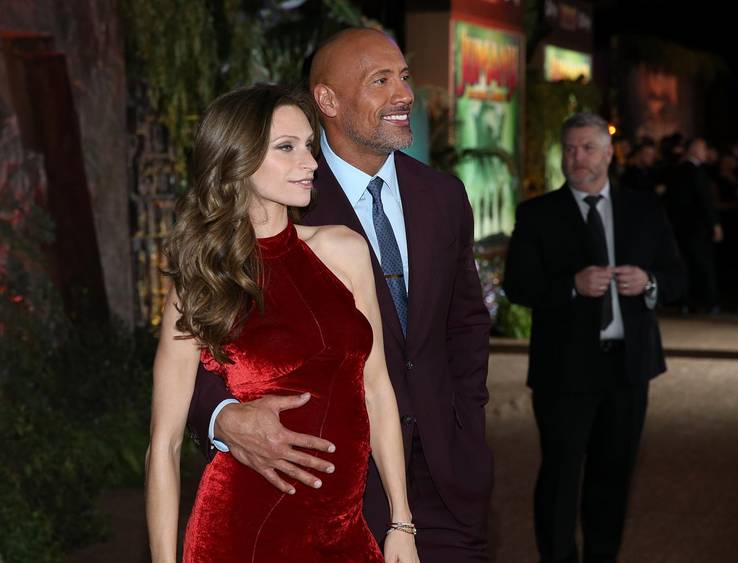 The Rock transitioned from being a superstar wrestler to being a major Hollywood star easily. His first acting role was portraying his father, Rocky Johnson, on the popular sitcom That 70's Show. He appeared in The Mummy Returns before starring in the prequel film The Scorpion King. In 2016, he was the highest paid actor in Hollywood. He has starred in several popular films, such as Walking Tall, The Rundown, and Gridiron Gang.
There are a lot of reasons that The Rock is one of the most famous faces in the world. However, he likes to give credit to his longtime partner Laura Hashian and daughter, Simone. Without them, he might not be where he is today. He once said, "We do these stories and we talk so much about the business end, the success end, but then Lauren isn't mentioned and my daughter isn't mentioned. I always like making sure we find the balance and my home life is in there and Lauren Hashian is in there and my daughter is in there." He notes that without the right partner all of his success might not have happened. He added, "That doesn't happen unless the home life is solid." (Esquire)
11 Lauren Loves The Beatles
Lauren Hashian's passion for music is obviously influenced by her father. However, she is heavily influenced by one of the greatest bands of all time, The Beatles. In fact, Hashian might be the biggest Beatles fan in the history of music. The Beatles are the best selling band of all time with estimated sales of $800 million. The 1969 album, Abbey Road, features one of the most iconic and imitated images is music. The cover featured all four members on a zebra crossing in front of EMI studios on Abbey Road. Droves of die-hard Beatles fans ascend to Abbey Road to visit the iconic crossing and to take their own picture.
Hashian's love for the Beatles was greatly influenced by her father. Hashian and her cousin visited Abbey Road just as their fathers had done years earlier. She posted a pic on Instagram of her visit and wrote, "The same picture our fathers did more than 3 decades prior. They were huge fans of the Beatles and we are too thanks to the Dads instilling the Beatles (as less a band, and more a way of life) inside us from when we were teeny babes. Any child of a Beatles fan knows what I'm saying! Love you Brad & Dad." (Instagram)
10 Lauren Comforted the Rock After Paul Walker's passing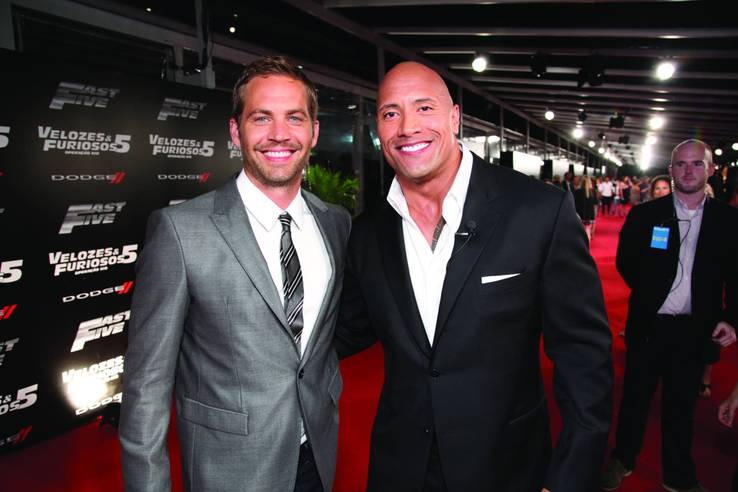 Dwayne Johnson currently portrays DSS agent Luke Hobbs in the popular Fast and the Furious franchise. He made his first appearance in the fifth film in the series, Fast Five. He was so impressive in his role that he will star in a spinoff, Hobbs & Shaw. However, the heart and soul of the franchise had always been Paul Walker. In 2013, Walker tragically died in a single-vehicle accident.
His passing occurred during the filming of Furious 7. The event sent shockwaves around the world and devastated his co-stars. Lauren Hashian was the one that told Johnson of Walker's death. He said, "I was driving with Lauren when she immediately turned very quiet and was looking at me."
Johnson and Walker had become close during filming and often discussed the ups and downs of being a father. He added, "I pulled over and looked at my messages and had a moment where I just caught my breath. We said a prayer right then to give his daughter strength — because we had talked about our daughters. That's what we would talk about. Both of us were divorced, and we talked about the power of being a dad and the strong connection of a dad and his girl. Then once we got home, we started bawling." (HollywoodReporter) Johnson was lucky to have Hashian there at that moment to comfort him.
9 President Rock & First Lady Lauren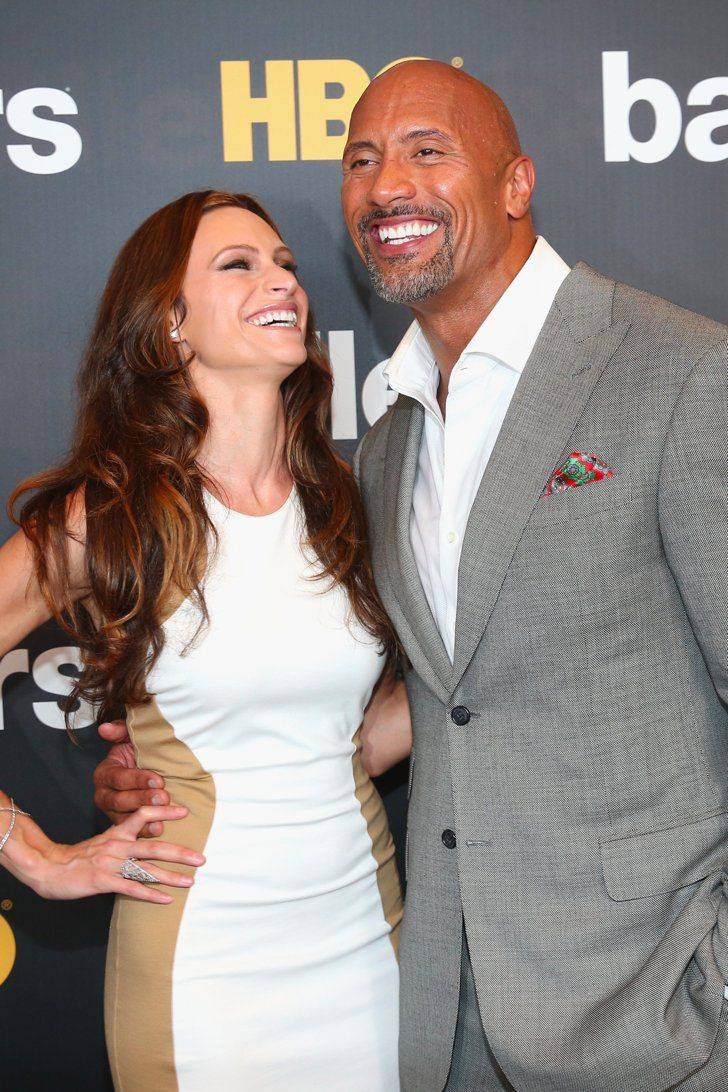 Lauren Hashian is known as the daughter of a legendary drummer and the fiancé of Hollywood's biggest action star. She has her own career and commitments but she might have a brand new job. Dwayne Johnson has openly discussed the possibility of running for President of the United States. Initially, there was a story in the Washington Post that speculated on his chances of winning. It suddenly turned into a major story and was covered by media outlets. There was even talk of him running in 2020 but that seems unlikely due to his schedule.
He said, "Realistically, as we go into 2018, when you look at my slate as we're developing and shooting into 2019 and 2020, the slate goes deep into 2021, so it feels like the realistic consideration would be 2024." (Variety)
There has even been some talk that if Johnson ran he could win. If he did run and was victorious that would make Hashian the First Lady. She has been successful in every role she's taken from building a recording studio to releasing her own music. As First Lady, she'd likely be incredibly successful in that role based on her past success. There was a time that President Rock and First Lady Lauren was just a running joke but now seems like a remote possibility.
8 Lauren and Rock's Ex-Wife Are Friends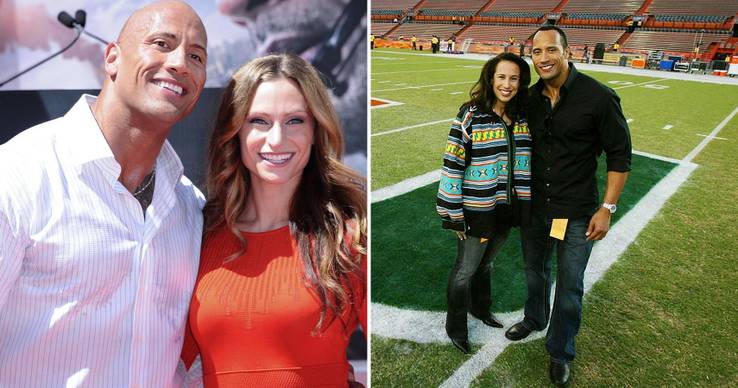 In 2007, Dwayne Johnson divorced his wife Dany Garcia. They have one daughter together, Simone, who is now 16 years old. Despite the divorce, Johnson and Garcia have remained on very good terms. In fact, Johnson and Lauren Hashian are both very close with Garcia and her boyfriend, Dave Rienzi. Garcia continues to serve as Johnson's manager and has played a crucial role in his success. In 2016, Forbes named him the highest paid actor.
Garcia said, "The title of world's highest paid actor is a testament to the brilliant execution of a shared vision by an amazing group of individuals and an iconic star."
Part of the reason they work so well together is their significant others. Both Hashian and Rienzi are close with the family. In fact, Rienzi helped train Johnson for his role in the 2013 film Pain & Gain.
Rienzi said, "He loves to train so you struggle to keep him out of the gym." (Bodybuilding)
Garcia and Hashian get along very well and have nothing but kinds words to say. Garcia said, "What brings the magic is the perspective from Dave and Lauren. They're focused on family, they have so many of the same virtues as we do."(TheSportster)
7 Lauren and Simone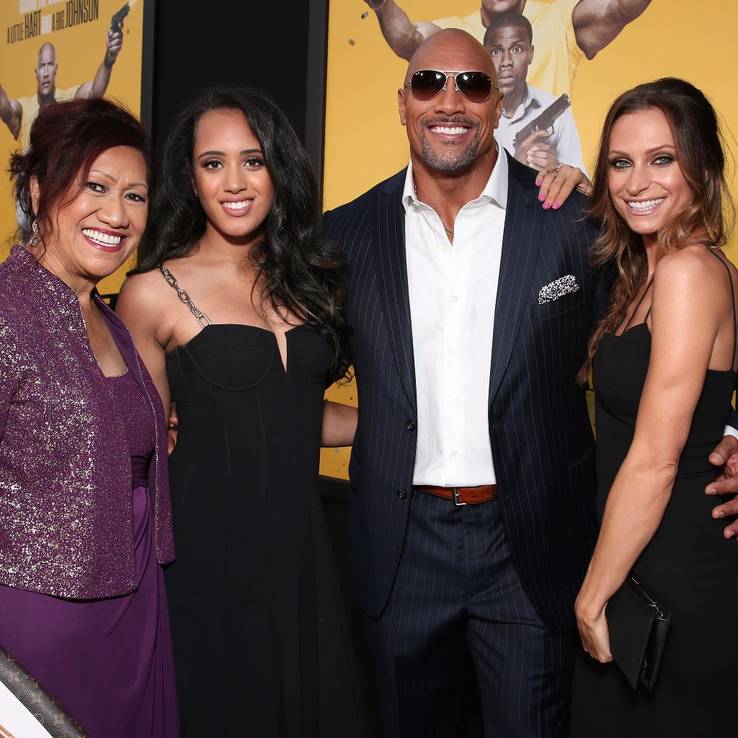 In 2001, Dwayne Johnson's first child, Simone, was born. He's always maintained a good relationship with both his ex-wife and daughter. The now teenaged Simone often accompanies him to award shows and other celebrity events. He's extremely proud of his daughter. She's becoming a prominent celebrity in her own right and has a bright future ahead of her.
He said, "So proud of you Simone for the young woman you've become and so grateful for the bond we have. I take complete credit for your wit and charm. All that brains and beauty you got go to your mama." (HuffingtonPost)
Lauren Hashian and Simone have a good relationship as well. It can be hard for a child to get along with their father's new girlfriend but it wasn't for Simone. From a very young age, Lauren would spend time with Simone. Both Johnson and Hashian made sure to give their undivided attention to her. Johnson said a few years ago, "Yeah. I've lived with my long time girlfriend, Lauren Hashian, going on, like, eight, nine years now. She's a singer-songwriter. We spend a lot of time with my daughter in Florida, Simone, who's 13." (Esquire) They continue to have a strong family bond.
6 Wedding Plans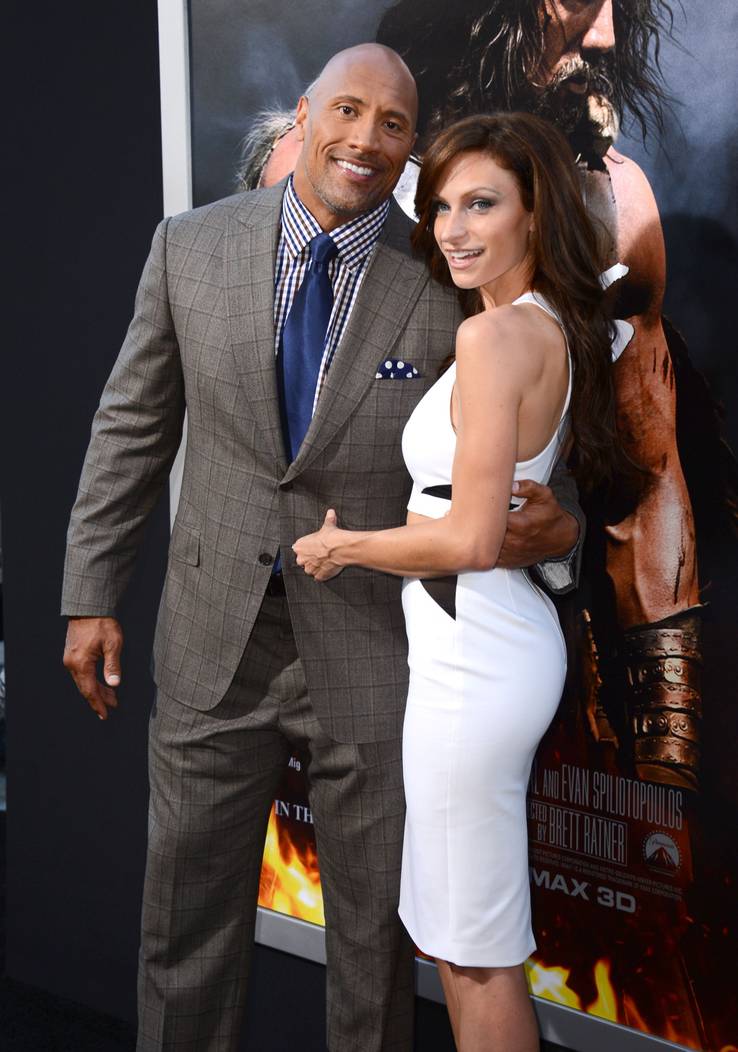 Dwayne Johnson and Lauren Hashian have been together for over 10 years. They first started dating in 2007 shortly after the end of Johnson's first marriage. Their first child, Jasmine, was born in 2015 and their second daughter, Tiana, was born in 2018. Johnson also has a teenage daughter, Simone, from his previous marriage. Johnson loves being a father and always puts his daughters first.
He said, "It's the most unique, powerful, loving, irreplaceable, one-of-a-kind bond on earth. The bond between a father and his daughter." (HuffingtonPost)
One question has remained on the minds of fans and the media for years. Will they ever get married? They never seemed in a rush and were happy with the way things are. They're both focused on their careers and that's been their main priority. However, they decided it was time to get married in 2018. They were forced to postpone the original wedding date because Hashian was pregnant with their second child. Johnson gave a reasonable explanation for still not being married. He said, "We were going to get married in the spring and we got pregnant. Lauren felt like, well, you know, mama [doesn't want] to take pictures being pregnant in a wedding dress, so we're just going to wait and not quite sure when, but I know it's going to happen." (ET)
5 Beyoncé Is Her Inspiration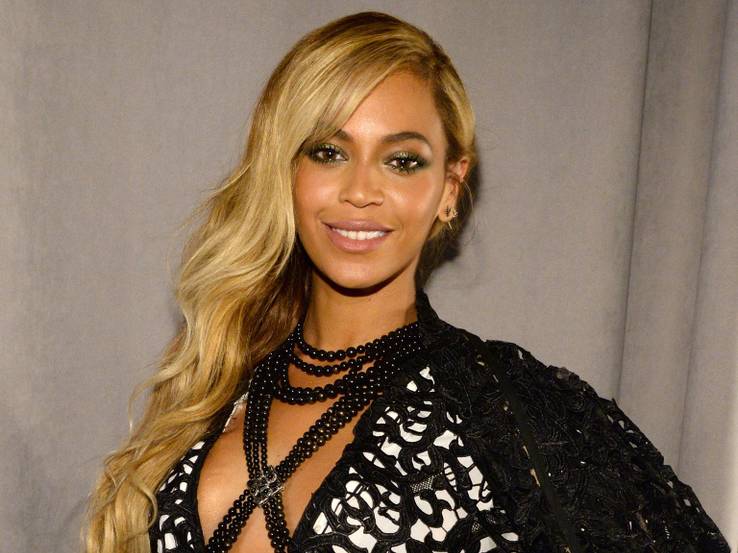 Lauren Hashian has many musical influences ranging from her father to the Beatles. However, her greatest inspiration and spirit animal is the iconic Beyoncé. Beyoncé has released a plethora of chart topping albums, such as, Dangerously in Love, I am Sash Fierce and Lemonade. She is regarded as one of the best selling solo female artists of all time. She has influenced several world famous musicians and celebs. Her sheer determination and incredible work ethic has helped make her one of the biggest stars in the world.
Beyoncé's success has inspired Hashian to never give up on her work. She cites Beyoncé as one of the greatest of all time. She has been a big influence on Hashian's career and musical aspirations. Hashian attended Beyoncé's 2016 Formation World Tour at Marlins Stadium in Miami. Hashian was so inspired at the concert that she shared a short video about how much she respects and admires Beyoncé. She said in the video, "This woman is bold and beautiful!!! And has truly been my greatest music inspiration for almost 20 YEARS now. You know how to put on a show girl!!! Will always go down as one of the greatest concerts ever and THE greatest female entertainer of my lifetime… Thank you!!!" (Nickiswift)
4 Lauren Turned Her Dorm Room Into A Studio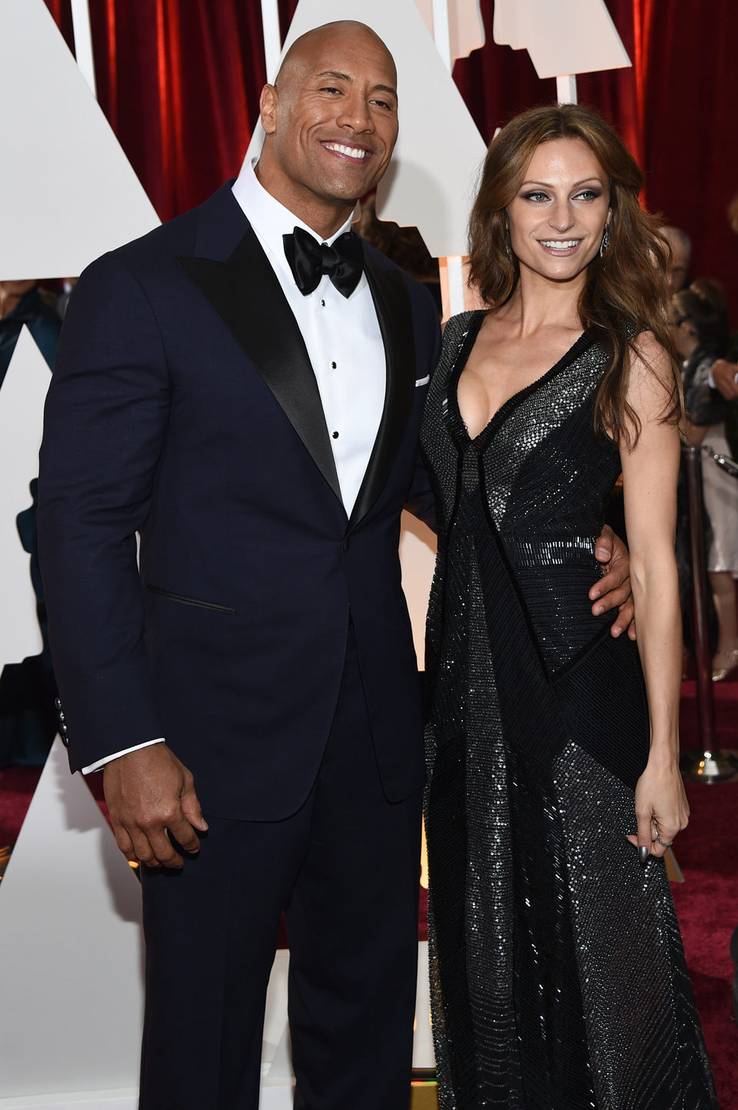 Lauren Hashian always had a deep love and passion for music. Despite her father's enormous success, she didn't actually know she could make a career out of being an artist. At the age of 19, she began to attend Emerson College but the real education she got was in the studio. In fact, the then 19-year-old built her very own recording studio.
She posted an old pic to Instagram and wrote, "This was such a cool throwback turning point for a 19-year-old's life. Dana was soo unbelievably talented and we flipped our dorms into a recording studio!"
She added, "We probably should've been focused on homework and essays, but making music was an outlet that made us feel good and creative and alive…I also didn't know you could make a career out of it." They soon had their first taste of success after submitting their work. She said, "We submitted our music professionally to the EVVYS and won the award that year. It's a good feeling as a kid when someone acknowledges your work! It wasn't my major or degree but meeting young like-minded musician friends and creating music together was the best thing I got out of Emerson College." (Instagram)
3 Lauren Makes The Rock Smile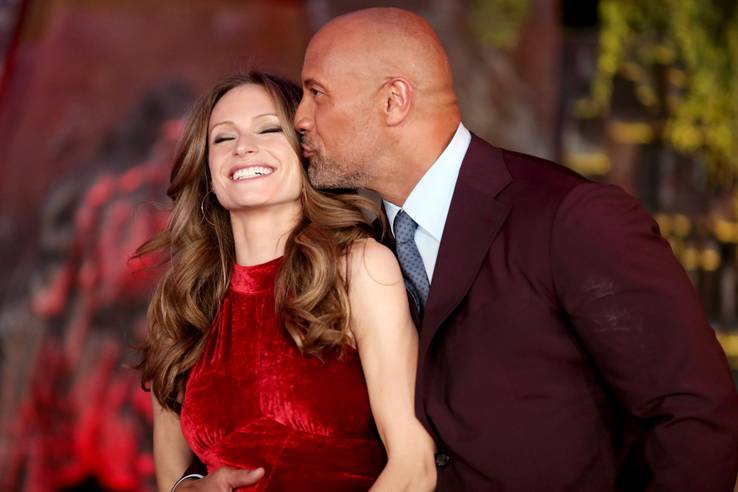 Lauren Hashian has made some great accomplishments in her life. She gets to work in a profession that she is passionate about, built a studio, released singles and is raising a family. She embarked on a career as a singer-songwriter and has found a great deal of success.
However, her greatest skill is being able to make Dwayne "The Rock" Johnson smile endlessly. He said, "I've learned the power that we have to make other people happy and content in a relationship. I wake up every day so grateful and so thankful that [I] have someone like that. Someone who could walk through this world with." Hashian has impacted his career and helped him during many difficult times. She was there for him during all of his struggles and doesn't mind being in the background. She still has her own career and opportunities going on but is glad to make The Rock smile. He added, "This is the kid who grew up an only child, who shouldered all the family's problems. That kid, who had a hard time with relationships, to this man today. Yeah, the smile is real, when I think about that." (E!News)
2 Sense Of Humor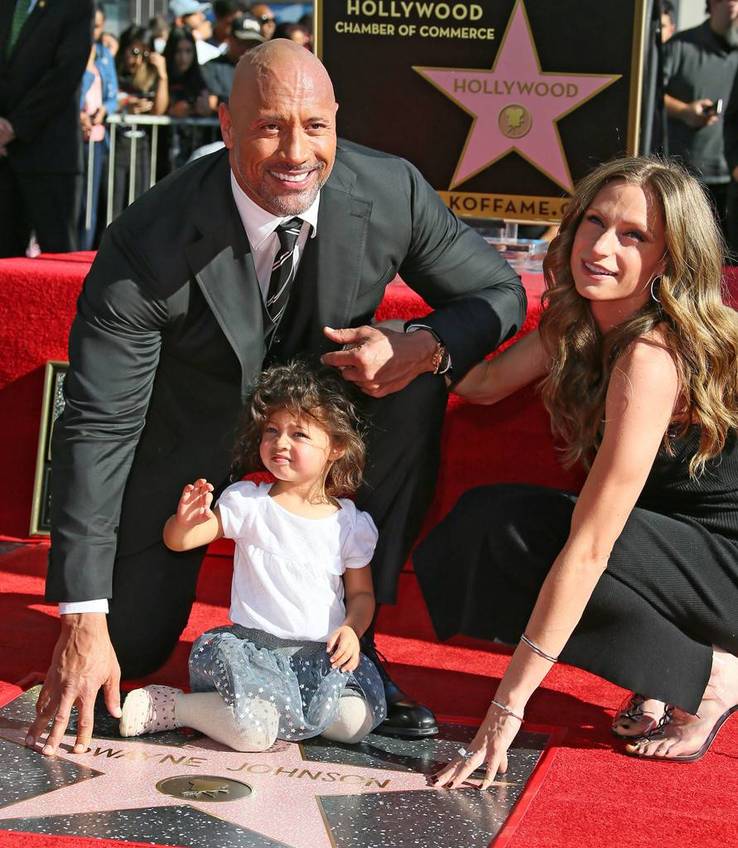 The Rock has shown off his impressive comedic skills in all of his appearances in the sketch comedy series Saturday Night Live. During his WWE days, he could make fans break into laughter by simply raising his eyebrow. He has appeared in several films showing off his comedic side, including, The Other Guys, Central Intelligence and Jumanji: Welcome to the Jungle.
The Rock admits that one of the keys to their successful relationship is their sense of humor. Hashian might not have hosted SNL but she can bring it just as good as a comedian.
The Rock said, "First of all, she teases me about everything. Everything. Nothing is off limits in our house. And it's the beauty of it. And I tease her with everything."
Recently, Johnson and Hashian welcomed their second child. However, they weren't planning on having the child although they considered it. He said, "We were talking about having another child, and then all of a sudden I get a text from her with a picture of a pregnancy test. All I did was look at her. Guess what? You're pregnant. Baby in you now." Not to be outdone Hashian added, "He just gave me the eyebrow. Pew. Here's a baby." (MensHealth)
1 Lauren Helped Rock With His struggles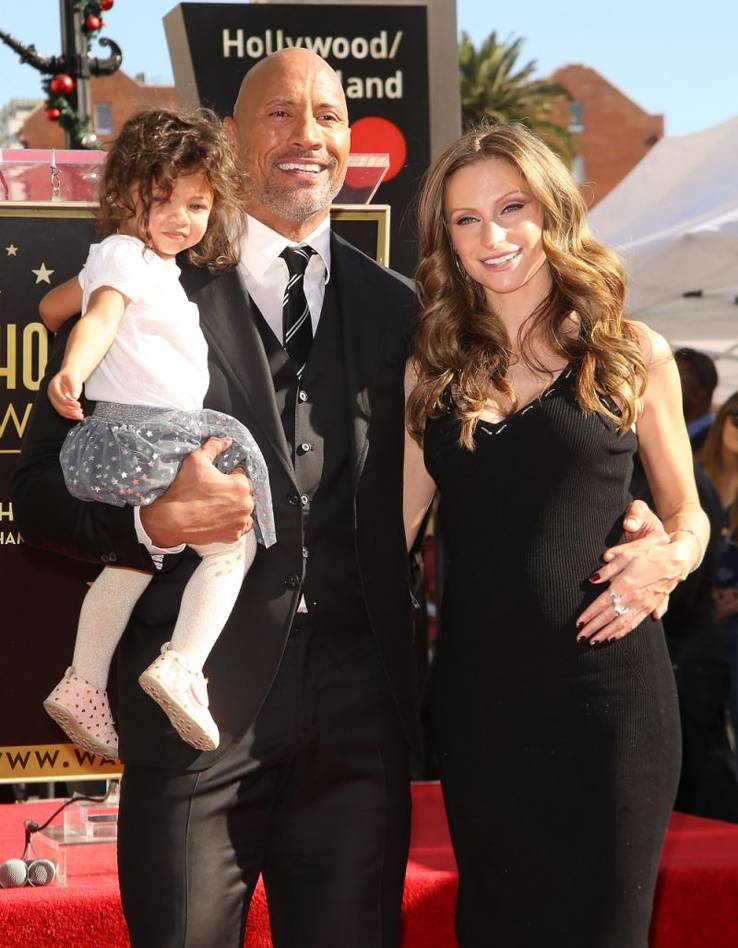 The Rock is very open about his past struggles with depression. During his childhood, his mother struggled to raise him after his father left them. She was under a great deal of pressure to take care of her son on her own. Johnson struggled with it during that time. He often tells the story about coming home and finding an eviction notice on the door. They struggled to make ends meet but that motivated Johnson to never live like that again.
The Rock struggled with depression during his adult years as well. However, he was lucky to have someone like Lauren Hashian in his life. After his divorce from his first wife, Dany Garcia, he questioned his decisions. He said, "'What kind of dad does this make me? What kind of man will I now become?' Failing at marriage and as a husband was a heavy thing." With Hashian's help and support, he was able to overcome his issues and get his life back on track. He once said, "Hold onto that fundamental quality of faith. Have faith that on the other side of your pain is something good." His relationship with Hashian blossomed and grew stronger. He said to The Hollywood Reporter, "She embraced and loved me at my very worst and lifted me up to be my very best." (HollywoodReporter)
Source: Read Full Article