20 Photos Of The Cast Of Gossip Girl And Where They Are Now
Hey, Upper East Siders, do I have some photos for you! Tell us that hearing that voice at the beginning of every episode didn't send delicious chills of suspense up your spine. You were just dying to know what your favorite Upper East Siders were up to this time and whether Gossip Girl was going to expose their dirty little secrets.
It was the one TV series that parents all over the world dreaded because it made them admit that maybe there was a chance they didn't always know what was up with their own teens. Gossip Girl had everything that a teen could ask for, gossip, villains like none we would ever want to meet in real life and a bunch of teenagers who were surrounded with "opulent wealth" as Dan Humphrey would say. So, what have these Upper East Siders been up to since we last saw them? Some have gone on to big careers, some change careers while others went into obscurity, which sometimes happens after a hit show. There has been a lot going on since Gossip Girl ended and if there should ever be a reunion show for any series, it has to be for Gossip Girl.
If you have ever wondered what happened to your favorite stars from the series, then you have come to the right place. Check out these 20 photos of the cast of Gossip Girl and where they are now.
20 everyone wanted Blake Lively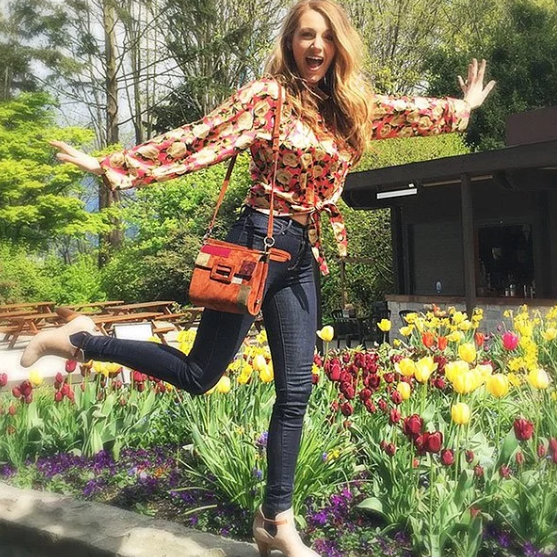 She was the girl that every guy wanted and she had more money than she knew what to do with. She conspired and betrayed her best friend on the regular and took whatever man she wanted. She was the bad girl that turned good in the end and we loved every single scandal that she got involved with. At the time, co-producers Josh Schwartz and Stephanie Savage couldn't imagine anyone else playing Serena because message boards had already fantasy cast her in the role. "We didn't see a lot of other girls for Serena," Schwartz said.
"She has to be somebody that you believe would be sitting in the front row at Fashion Week eventually."
Of course, it was that role that launched her career and got her the role in the movie The Town alongside Ben Affleck. These days Lively is working consistently in Hollywood and she's of course married to Deadpool hottie Ryan Reynolds. The two shares two children together and they regularly show off their relationship goals. She definitely has a strong career in Hollywood and always seems to be in the media. She has three projects in the works for 2018.
19 Penn Badgley pushed through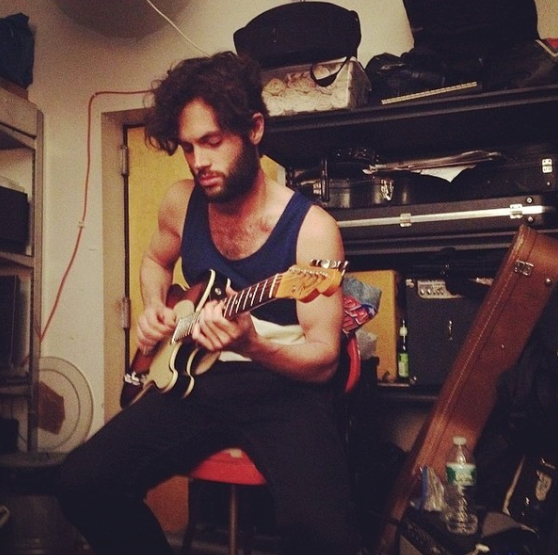 Everyone was shocked when it was discovered at the end of the season that Dan Humphrey was the mastermind behind Gossip Girl. It was definitely the kind of twist we enjoyed in the end. At the time that the show was going on, Badgley was actually dating Blake Lively in real life as well. The two dated for a few years until they broke up and Lively found her dream man. Badgley and Lively had to continue to work together after their breakup, but he said, "No, we were ultimately professional."
"I don't know if I can distill it into a sentence, or even articulate it," he explained. "We were very much caught up in the show, which itself was a six-year endurance test. Our relationship was a part of that and helped us through it. I mean, like anything valuable, it was good and it was bad, and it was a learning experience."
Badgley was just as smart in real life as he was on the show. He actually started college at the age of 14 because he was too smart for high school. He definitely hasn't sprung into the spotlight as Lively has, but he's been in a few movies such as Easy A and Cymbeline. He has a new TV show called You, that he is currently filming. He's also been involved with music his band MOTHXR released their first album Centrefold in 2016. He also went on to marry Domino Kirke last February, so it looks like he has his own fairytale going on.
18 Leighton Meester found herself on the stage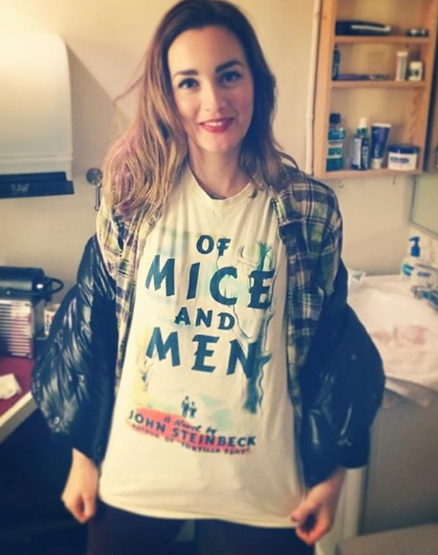 Everyone wanted to be Blair Waldorf, she was gorgeous, rich and she could scheme as only someone highly intelligent could. She also had the coveted Chuck Bass who worshipped the ground she walked on. Originally Meester auditioned for the role of Serena, but she told producers she felt she was more suited to play Blair. The only problem was she was blonde when she showed up to the audition.
"She came in and she was really funny, and really smart and played vulnerable. But there was one problem: she was blonde," Schwartz said. "And Blake was blonde, obviously; Serena had to be blonde. So, [Leighton] went to the sink and dyed her hair. She wanted it."
Meester went on to marry the handsome Adam Brody from The O.C. She also hasn't had the same success as Lively in Hollywood but she was in a few big-budget roles in movies such as The Judge and Country Strong. She found herself on the Broadway stage in Of Mice and Men playing the role of Curley's wife. She found herself back on Tv with the series Making History, but sadly it only lasted a year before it was canceled.
17 Ed Westwick was ready to move on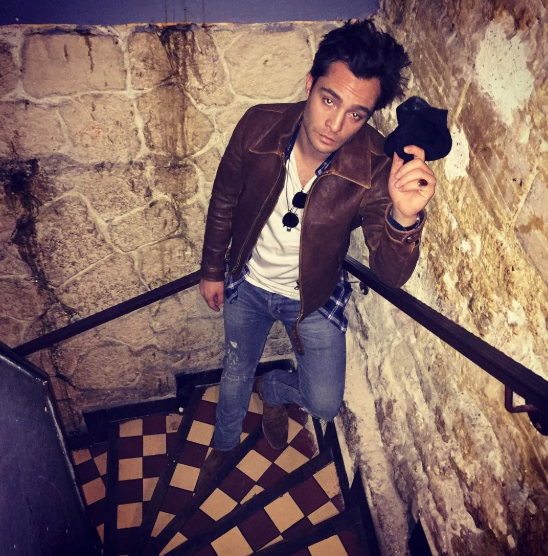 We haven't seen a whole of Ed Westwick since Gossip Girl as he chose to keep a low profile since the series ended. He was certainly one of the most iconic characters in the show and whether he liked it or not that character is part of history now. We won't be seeing him in a Gossip Girl reboot though, he's moved beyond that. "It feels like we only just finished!" he told the Radio Times.
"And I haven't done enough in between yet to feel like I could comfortable revisit it. And I did so much with that character — it's played out, man. It's done." It certainly hasn't been that long since the show ended and everyone pretty much looks the same."
He's pretty much stuck to TV since the show ended. He was in Wicked City, Snatch and White Gold. He doesn't seem to have anything going on currently for 2018. One fun fact about the show, you may not have realized that he was dating Jessica Szohr in real life. She was the one who played Vanessa on Gossip Girl. We will have to see what Westwick has in store for the coming years or whether he is comfortable staying under the radar.
16 Chace Crawford didn't think Meester could do it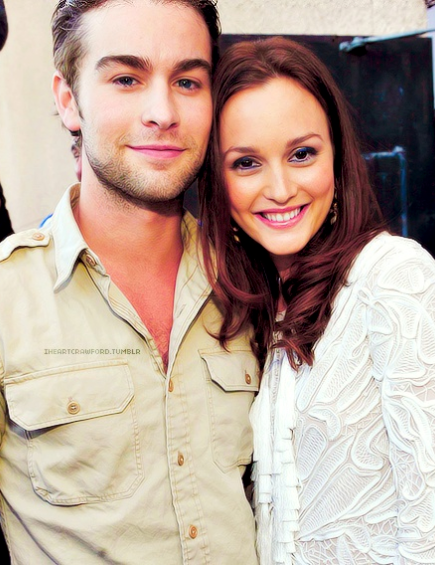 Nate was the good guy on the show, he was as wealthy as the rest of them, but he always seemed to try to do the right thing. Chace actually wasn't convinced that Leighton Meester could pull off the role of calculating Blair Waldorf. "[I thought] I just don't see her as Blair Waldorf. I can't see it." That was until Meester turned slyly towards him in her chair and immediately went into character. "I just remember thinking, 'That girl can act. She's the perfect girl for this.'" And she totally was. Crawford's career was definitely slow going after the series ended. But in 2014, he was the executive producer of the movie Undrafted which he also acted in. He got another leading role in the TV series Blood & Oil in 2015, but it only lasted a year before it was canceled. He's been in a few movies over the years but nothing big. He currently has four new projects in post-production. Crawford told a story about Westwick who attended a wedding with him, about how he danced with his grandmother.
"But Ed's redeeming quality was that my grandmother loves to dance and he grabbed my grandmother and danced with her for 10 minutes to a live band.
So no matter what he did for the rest of the night he was clear."
15 Blake Lively Was Tricked Into The Role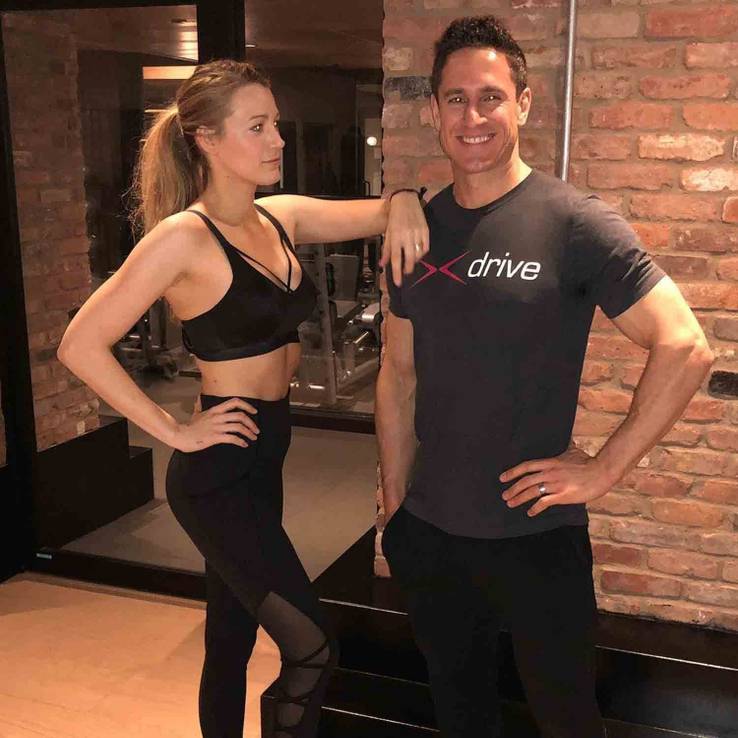 When Blake Lively was offered the role of Serena on Gossip Girl she actually turned it down because she wanted to go to college. But the producers assured her that she could do both. "I said, 'No, I want to go to college. Thank you, though,'" Lively recalled. "Then they [Schwartz and Savage] said,
'Okay, you can go to Columbia [University] one day a week. After the first year [of the show], it'll quiet down. Your life will go back to normal and you can start going to school. We can't put it in writing, but we promise you can go.' So that's why I said, 'Okay. You know what? I'll do this.'"
She learned pretty quickly that her life was not going to just quiet down. "This is advice to anyone: when they say, 'We promise, but we can't put it in writing,' there's a reason they can't put it in writing. But no, the show didn't slow down. It just got more and more." Once things got started Lively knew that it would be a big hit. "I'm actually a very shy person and the idea of losing my anonymity was one that was scary to me," she said. "I remember saying when I read this script, 'Whoever does this will not be able to walk out of their house ever again and be the same as before they started this.' You could tell it was a cultural phenomenon. That was both exciting and thrilling, but also very scary."
14 Leighton Meester Didn't Think The Show Would Be Huge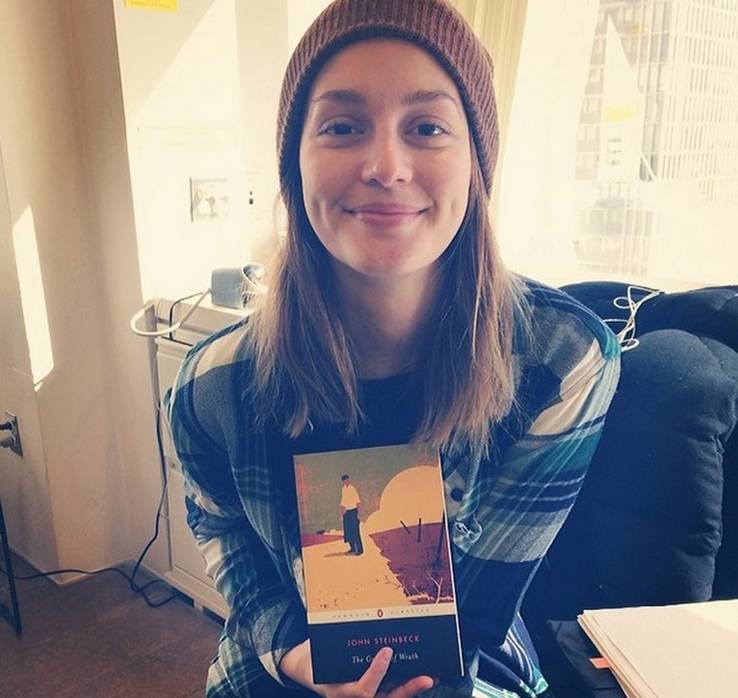 Sometimes when you are doing a pilot audition, it really is hard to determine whether a show will be huge. Meester was confident she got the role, she did dye her hair after all for the role, but she wasn't confident that it would become the phenomena that it did. "I think it was just the normal, typical pilot season audition for me," she recalled. "I auditioned and then I tested once and then we did a screen test with everybody. And then, that was it. I don't know. I got it." Meester is another actress that is grateful for her role on the show but has no interest in a reboot. We couldn't have Gossip Girl without Blair Waldorf. "I think I'm different," she explained, adding,
"I started Gossip Girl 10 years ago when I was 20, and I'm 30 now. I loved doing it, and now I'm doing something else that I love, and something new that's a little bit more my taste as a 30-year-old, something I've grown into."
It's always great to move on from the past and start new projects. Typically when there is a reboot, it's with actors that have nothing else going on.
Featured Today
10 Co-Stars Who Dated In Real Life (And 10 We Wish Would Date)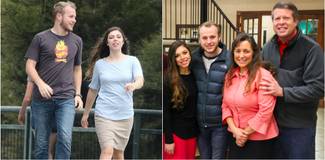 15 Signs Josiah Duggar Will Not Make His 18-Year-Old Fiancée Follow Questionable Rules

10 Celebs Who Fit Their MCU Role (And 10 Who Clearly Don't)

13 Taylor Momsen spent her childhood acting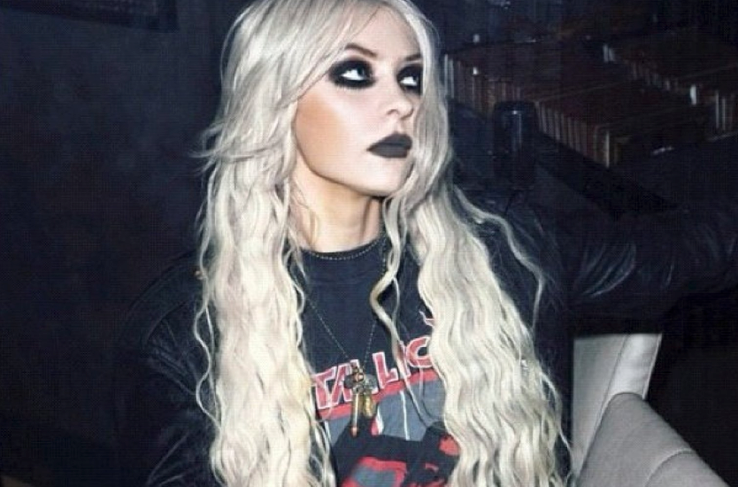 How could we forget about little Jenny Humphrey, the character that changed the most over the years? She went from this fresh-faced girl to a fashion Queen with smoky black eyes. She changed even more in real life. While the show was going on, we all started to see a change in Momsen. Once she started dressing like a punk star with dark makeup we thought it had to do with her character, but it had to do with the fact that Momsen wasn't confident she even wanted to be on the show anymore. Instead, she wanted to focus on her music career and her band. She had a career as a child actor before she even got the role on Gossip Girl. As we said, she was not happy with her role on the TV show and wanted to focus more on music. She has a band called The Pretty Reckless and they tour all over the States. She left the show in season four as we saw when Blair banished her from the city. She did return for the finale but is more interested in her singing career. We are unlikely to see Momsen return to the big screen, something shifted when she was on the show and her interests lie elsewhere.
12 Jessica Szohr wanted Ed back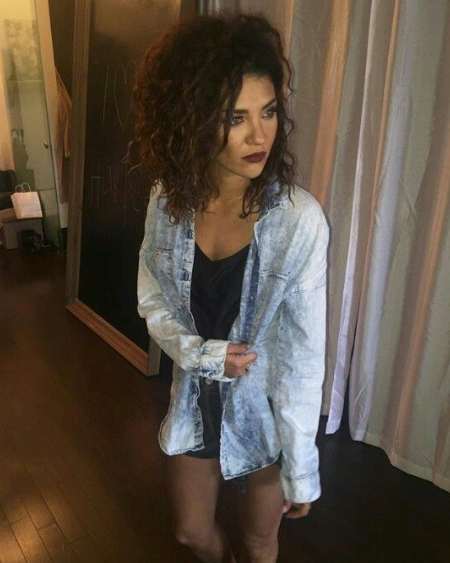 Jessica Szohr played the goody two shoes and sometimes annoying Vanessa Abrams. The girl who was in love with Dan Humphrey but had to watch him get snagged within the talons of Serena van der Woodsen. While filming Gossip Girl, she got tangled up with her co-star Ed Westwick. They were together for a couple of years, so everyone thought that he had found his lady. That was until rumors started going around about Szohr stating that she betrayed Westwick with more than one guy. A source told New York Daily News, "Ed discovered that not only was Jessica seeing a close friend of his — he was told about it personally, by the guy — but that she was also seeing a few other men. When Ed wasn't out with her for the night, she'd flirt heavily with guys. It was only a matter of time before it got back to Ed." Szohr wanted him back, however.
"Jessica is hoping she can convince Ed to get back together before people find out the full story. She keeps denying the rumors that they broke up because she doesn't even want to believe it's true.
She's really chasing him." It turns out she wasn't such a good girl in real life.
11 Connor Paolo is a big fan of Taylor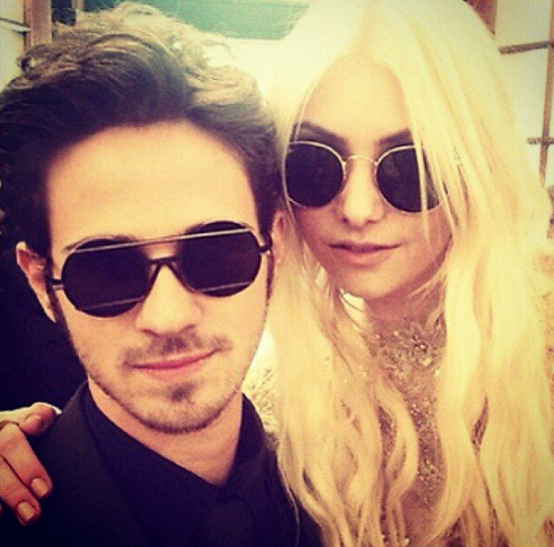 Connor Paolo played Serena's brother up until season four when we never saw much from him until the season finale. His exit from the show seemed to be pretty abrupt. It turned out that he wanted to be off the show so that he could pursue an offer to be on the TV series Revenge which he was on for two years. No one knew how the series Revenge would do and he was asked if he would ever return to Gossip Girl if his new show was canceled. "I'm done," he told TVLine. "You should never go back in life. Only forward. I went to college, right?" He didn't seem to care that he didn't get a big sendoff. "I don't think they knew I was leaving." His character did end up getting killed off in the season two finale and many said the TV show was never the same. Since then he has been working consistently in Hollywood. These days he is on another TV show called Business Doing Pleasure which was filmed last year. Currently, he has no new projects in post-production. He is still good friends with Taylor Momsen.
"It's been a relatively long friendship as far as my life goes, and honestly, I think I'd go to her shows if I didn't know who she was. I love her band,"
he added. "She is a friend of mine who I think is capable and does create fantastic art, so it's a joy for me to watch her — and I love the character that she's created on stage. Her stage persona is brilliant. "
10 Ed Westwick Is Surrounded By Scandal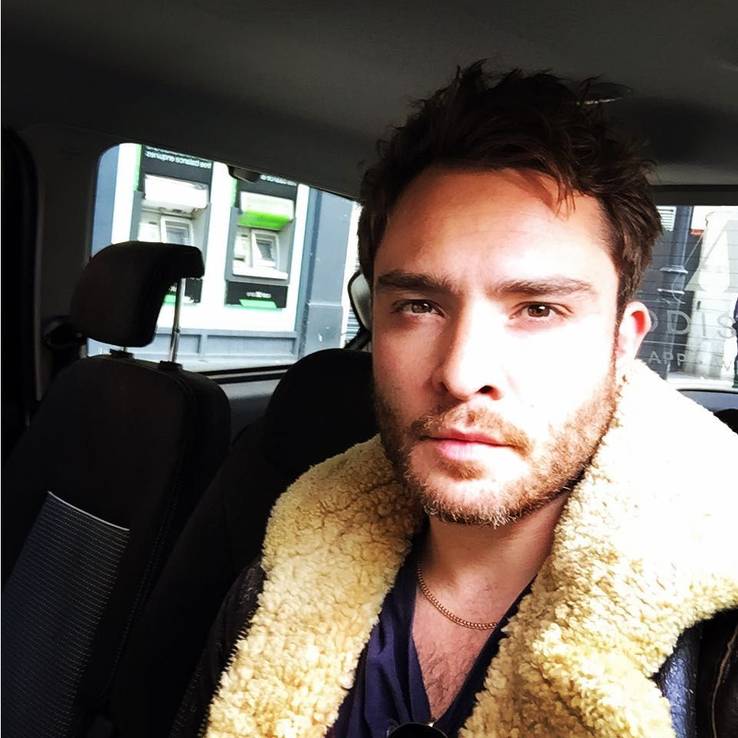 Since the #MeToo movement, Ed Westwick got called out for harassment allegations from four different women including actress Kristina Cohen. Since the allegations, Westwick has been vehement in his denials that he did anything wrong. He even made a post on Instagram stating, "I do not know this woman." He has since deleted that post.
"It is disheartening and sad to me that as a result of two unverified and provably untrue social media claims, there are some in this environment who could ever conclude I have had anything to do with such vile and horrific conduct,"
the actor stated at the time. "I absolutely have not, and I am cooperating with the authorities so that they can clear my name as soon as possible." The issue is still being investigated and his name has not been cleared. Jessica Szohr spoke out about her feelings regarding the accusations against her ex-boyfriend. She told Cosmopolitan magazine, "[I] wasn't there, for either side, so I can't say it did or didn't happen. But I know him well and I've known him for years, and I found it shocking. I hope that it's untrue, but I also feel bad for anyone that's been in that situation, for the women that have to deal with that, for the situations that are true," she said. "I don't know those girls at all, and they could be lovely and awesome and all that."
9 Michelle Trachtenberg wanted to be challenged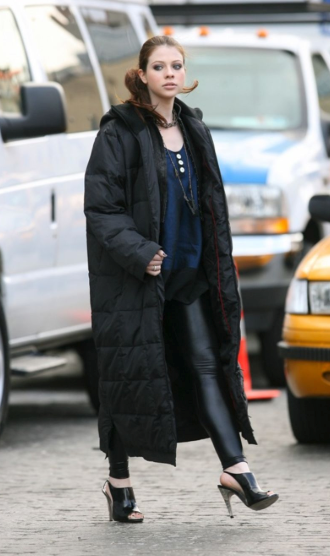 Michelle Trachtenberg was another actress that has been in the industry since she was a child. Getting the role of Georgina Sparks on Gossip Girl was a big deal for her. She had a slow go with her career after the show ended and was just in a few small roles until 2015 when she starred in the TV series Guidance. That only lasted a year though and after that, she was in a few TV movies. She definitely hasn't had the same kind of success in the industry that some of her co-stars have had. Currently, she has had guest roles on TV series Robot Chicken, but she has only been in six episodes in total. Unfortunately, it seems as if her career has fizzled out for the time being. She has stated that she found the character of Dawn in the TV series Buffy the Vampire Slayer to be boring. She actually never intended to return to TV when she got that role.
"Well, honestly when I left Buffy, I never thought I'd go back to TV, because I've done it. I'm not a person to repeat myself creativity-wise. And I found TV to be rather stifling, especially Buffy.
Three years as one character — where they're not changing the character and your abilities aren't being tested or challenged — gets very repetitive."
8 Taylor Momsen Only Cares About Her Band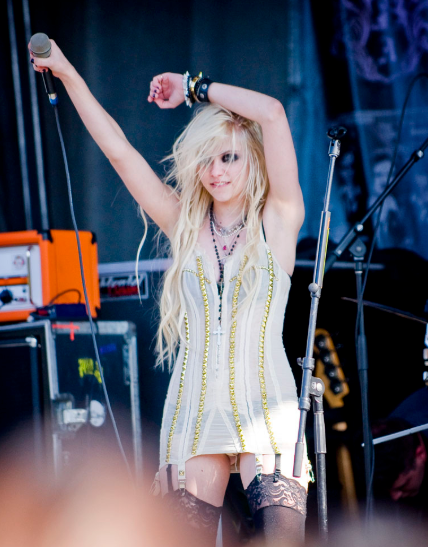 We don't really blame her, she is killing it out there on her American tour while she opens up for bands like Nickelback, Marilyn Manson, and Evanescence. They also have three albums out and a couple of singles as well. She plays "aggressive rock and rock" and we have to admit that she looks like a total badass. If you were wondering if you might ever see this girl on the big screen again, that would be a no. She told Riverfront Times, "I see Gossip Girl as my childhood, to be honest. I see acting as my childhood. It's just something that I got put into at a very young age, and it was six years ago, and I keep saying how many 'Nos' do you have to have before people stop asking about acting? Because I've had three at this point, and I still get asked about Gossip Girl, which was six years ago that I quit.
I'm not looking to go back to it. Gossip Girl was a great experience, and it helped in one way and hurt in another, but it feels like forever ago. I've been around the world 7 billion times since then, and when we go to shows, the fans don't care about the TV show.
They're there for the music, for the songs and the records and what we've created as a band."
7 Kristen Bell was the Gossip Girl Voice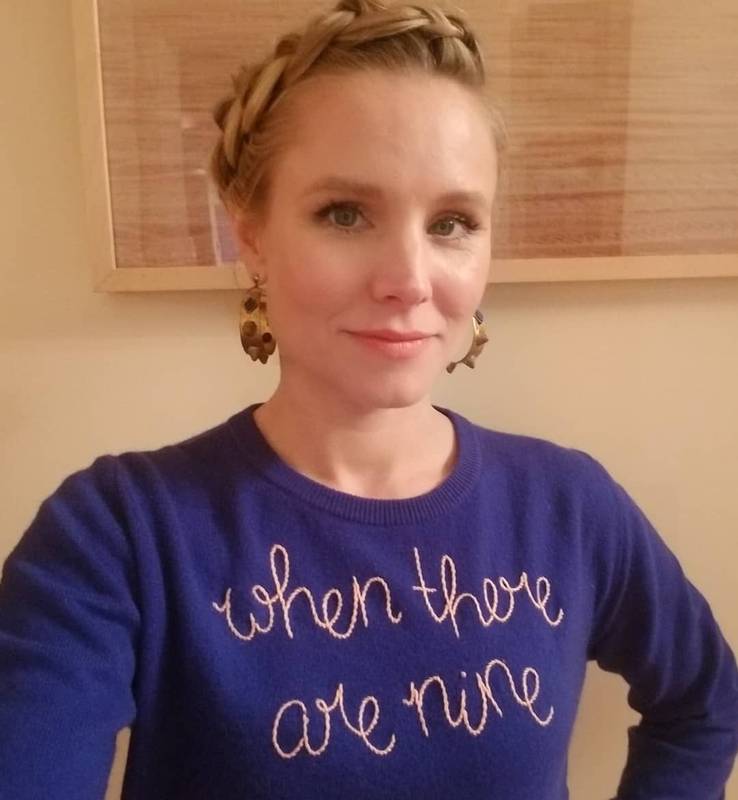 We got pretty used to the voice of Gossip Girl over the years and if you didn't figure it out earlier, it was the voice of actress Kristen Bell. She was just the voice on the show, but that hasn't stopped her from having a killer career in Hollywood. She has been in various movies over the years including Forgetting Sarah Marshall, Frozen, House of Lies, and A Bad Moms Christmas. She's currently on the TV series A Good Place. She has a ton of projects in post-production including lending her voice once again for projects like Frozen 2 and Ralph Breaks the Internet: Wreck-It Ralph 2. When asked if she would revisit the role she had in Gossip Girl she was totally onboard.
"Absolutely! I'd do anything Josh Schwartz wanted me to. But I don't see it ever going that way. I think it's not meant to be interpreted like that. People can interpret it however they want, but I think it's really just supposed to be the opposite of the voice of reason.
Like how usually the narrator is the voice of reason or the conscience. She's the opposite of that."
6 Kelly Rutherford related to Lily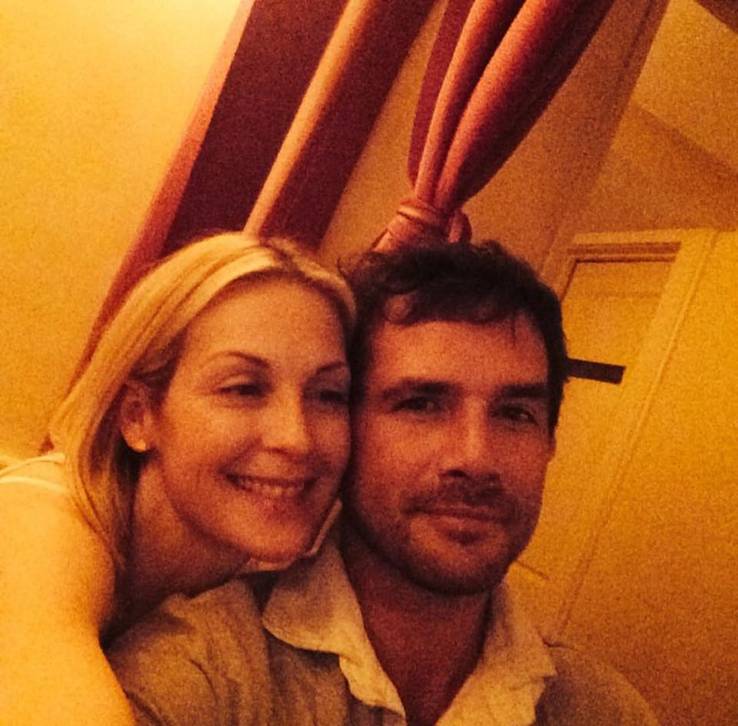 Kelly Rutherford played Serena's mother who also had her own jaded past that she was always trying to hide from. It seemed that life was imitating art in Rutherford's life. She went through a terrible divorce and custody battle in real life which mimicked the way her love life seemed to go in the TV series. She lost custody of her children to her ex-husband who lives in France, but she said she visits a lot.
"I go a lot, every four to six weeks. I'm usually there for ten days, two weeks. Things are getting much better with that whole situation. The whole thing went out of proportion, it got so much media attention. But it did raise awareness about custody laws."
She's mostly been in TV movies since the show ended but she did get on a few series such as Reckless, Gone Dynasty and she is currently filming the new series Pretty Little Liars: The Perfectionists for 2019. She also created her own jewelry line but said it's not comparable to the jewelry she wore on Gossip Girl. "Those were very over-the-top super expensive pieces. I created a line that's affordable and super simple. I really wanted to include pieces you could wear every day along with pieces you could wear to events that are a little bit dressier. And it's made in the U.S. I'm really taking my time doing this – I'm doing it all on my own."
5 Chace Crawford Felt like he was Stalked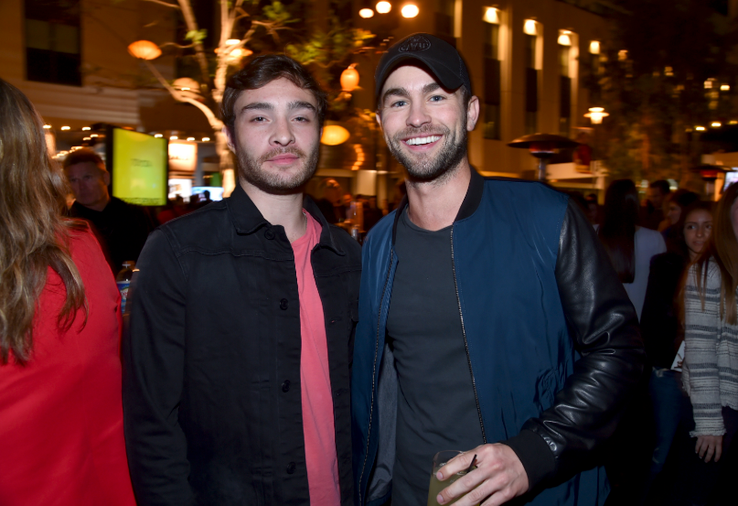 Tell us that Chace Crawford couldn't pass for Chris Hemsworth in this picture. He's certainly a handsome guy, so we aren't surprised that he and Ed Westwick was hounded while filming was going on. But something that might surprise you is that they were hounded before the pilot was ever released. "We had these girls coming up to us [at an Arctic Monkeys concert], and they were kind of freaking out about it: 'Oh, we love the books.' [Ed and I] kept looking at each other like, shit, man." He and Westwick used to share an apartment while they were working on the show.
"I even gave him some good tips on how to pick up British girls! We lived together for the first couple of years of Gossip Girl when we had no money before the show became successful."
Crawford stated that as the show was coming to an end, everyone was pretty much ready to move on to other things. "I think everyone is kind of, not sick of each other, but wants to challenge themselves with another thing." "We're waiting to hear how many episodes we have to shoot for the final series. It will probably film at the end of this year. It has always felt so far away, and now it's going to be bittersweet to leave working with the family."
4 Matthew Settle read parenting books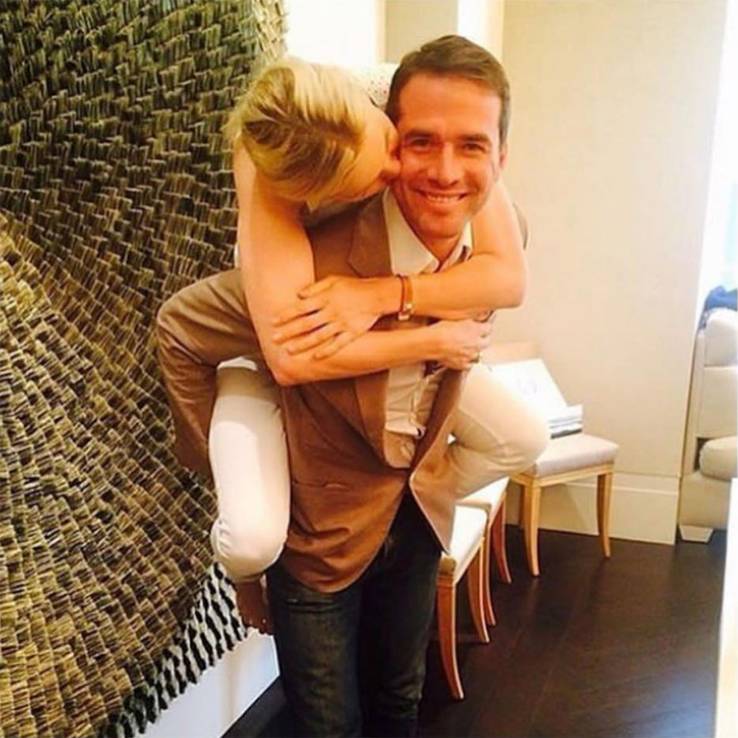 He was another man that just didn't get his lady in the end. We all wanted Rufus and Lily to end up together, but alas they were just from two very different worlds. He's only been in a couple things since Gossip Girl ended and they were mostly TV movies. He reunited with Kelly Rutherford in the movie, A Sister's Nightmare. He was in the movie Ouija as well as a bit part in the TV series Criminal Minds: Beyond Borders. He is still really close to his co-star Kelly Rutherford, as you can see by this Instagram photo. He wasn't too concerned about being a father figure in Gossip Girl and was asked if playing an older role bothered him.
"Aging myself you mean! I really wasn't too apprehensive. I'm married now with two dogs and a cat so I'm getting ready for a family in the next few years. I've learned a lot from playing Rufus, it's given me the opportunity to read a lot of parenting books."
He has said that he would love to attempt some directing in the future as well. "Oh yeah, I've heard of actors directing on shows that go for many years, so definitely I'd love the opportunity. I'm kind of an idea guy and enjoy the steps involved in putting things together. Kelly [Rutherford] once told me, 'I can definitely see you directing, you just need a really good assistant!'"
3 Designers Wanted to dress Blake Lively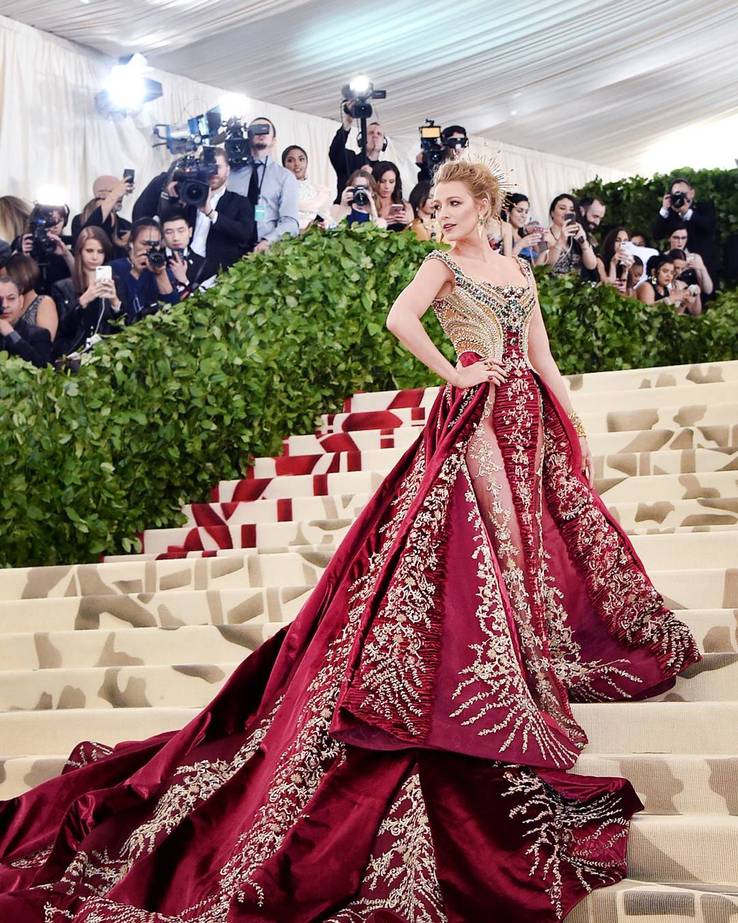 Not a real big surprise these days. Blake Lively is definitely the kind of girl that you expect to see in the front row of a fashion show. She has certainly proved herself when it comes to awesome fashion choices over the years. We still can't get over this year's Met Gala dress. Gossip Girl had an impact on retail at the time, especially after the first season was released. "When we came back with season 2, so many designers were lining up and wanting to be a part of it — they wanted their stuff on either Blake or Leighton," costume designer Eric Daman said. That would be pretty cool. There were plenty of rumors going around at the time that Meester and Lively hated each other but their co-star Michelle Trachtenberg stated that it was not true at all.
"It's funny," Trachtenberg said, "Because when we were filming, there was, 'Leighton hates Blake, Blake hates Leighton, everyone hates Blake, everyone hates Leighton, everyone hates Chace,' and blah, blah, blah. It really wasn't. We were all chill. It was cool."
Sure, they got along, but one of the producers stated that they weren't best friends either. "Blake and Leighton were not friends. They were friendly, but they were not friends like Serena and Blair. Yet the second they'd be on set together, it's as if they were."
2 Sebastian Stan is a big name in Hollywood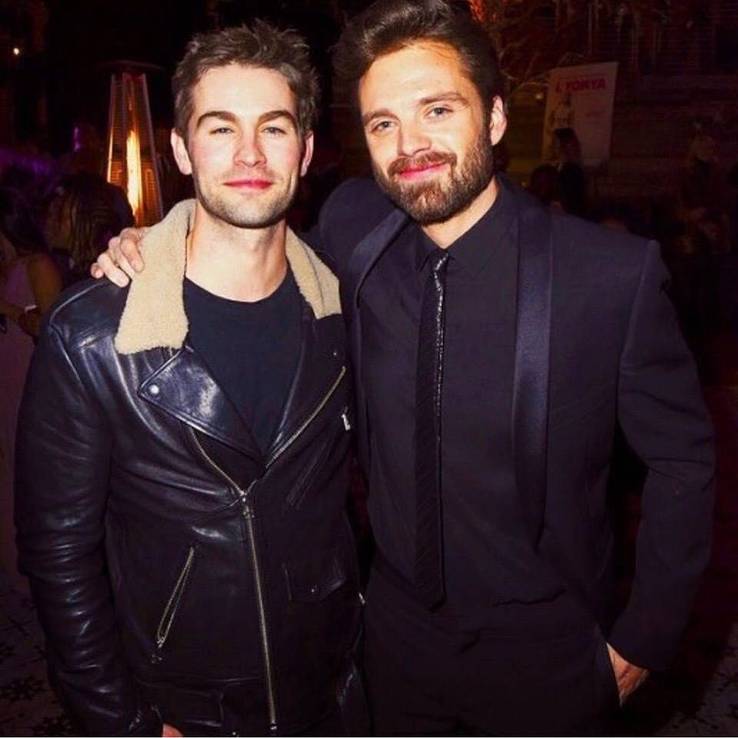 He didn't have a very big role on Gossip Girl, he came in as one of the villains and ended up as one of Serena's boyfriends. He is one actor that has done quite well over the years since his part ended on the show. He has been in a few TV series such as Once Upon A Time, Labyrinth, and Political Animals. He's also played the role of Bucky Barnes in various Marvel movies such as Ant-Man, Captain America: Civil War, Captain America: The Winter Soldier and Avengers: Infinity War. We also saw him in I, Tonya alongside Margot Robbie; he played her ex-husband Jeff Gillooly.
He's got four projects in post-production including another Avengers movie. You might be surprised to find that Stan is great friends with Chace Crawford in real life. They have a ton of pics on Instagram that have them going to comedy shows and even events together. The two met for the first time in the movie The Covenant, not Gossip Girl, so they have known each other for quite some time now. You may also not be aware that Stan and Leighton Meester dated in real life, but unfortunately, it did not last. At the time, he said this about her, "I'm a really lucky guy," Stan said at the premiere of Taking Woodstock. "Leighton is the most interesting, sophisticated, talented, and extremely funny person that I know. She's really hilarious."
1 Leighton Meester Loves Adam Brody
Fans of The O.C. and Gossip Girl were thrilled when Leighton Meester and Adam Brody started to date. The two met for the first time when they starred together in the movie The Oranges. She told the ladies on The View, "I always want to work with people that I like and love and people that I'm friends with. It's nice to mix business with pleasure." The two connected and started a relationship together. "They're crazy about staying in contact," an insider told Us. "He texts her the sweetest notes." These days, she is less impressed with the way women are portrayed in the industry and thankfully we are seeing a shift in roles for women.
"The excitement for a lot of people is: Man and woman meet, get married, then have a baby. But in the meantime, there's so much more to women. We have these flawed heroes so often leading shows. But a flawed heroine? She's portrayed in a different way.
So much more of a bitch, and if she's older, certainly a dried up one." She is very proud of her marriage and being a mom to their child but she said that she is so much more than that. "I think the perception is: You're an ingenue, or you're an icon, or you're a mom. There's no in between," she added.
References: eonline.com, celebuzz.com, tvline.com, marieclaire.co.uk,  riverfronttimes.com, tvfanatic.com
Source: Read Full Article