20 Reasons Why Emma Watson Has Totally Vanished After Harry Potter
The Harry Potter franchise started as a book series written by the British author, J.K. Rowling. Seven books became eight films. Chris Columbus, Alfonso Cuarón, Mike Newell, and David Yates were the directors of the movies. Harry Potter changed way more than Rowling's life. A lot of young actors became famous after being part of our favorite wizarding world.
Daniel Radcliffe, Rupert Grint, and Emma Watson are the Harry Potter franchise's biggest stars. After the films ended, J.K. Rowling started working in Fantastic Beasts and Where to Find Them, a spin-off and prequel to the Harry Potter movies. Nowadays, Radcliffe, Grint, and Watson are free to pursue any career path they want to. When you are young, famous and rich, the sky is the limit! Right?
What did Emma Watson choose to do? She continued her studies on English Literature in Brown University. She became a UN goodwill ambassador. She starred in indies like The Perks of Being a Wallflower and The Bling Ring. She worked with directors such as Aronofsky, Gallenberger, Amenábar, Condon, and Ponsoldt. You might say she has an impressive career. But, despite that, it seems like Hollywood has dropped her. Read below to see why this might be happening.
20 She is an average actress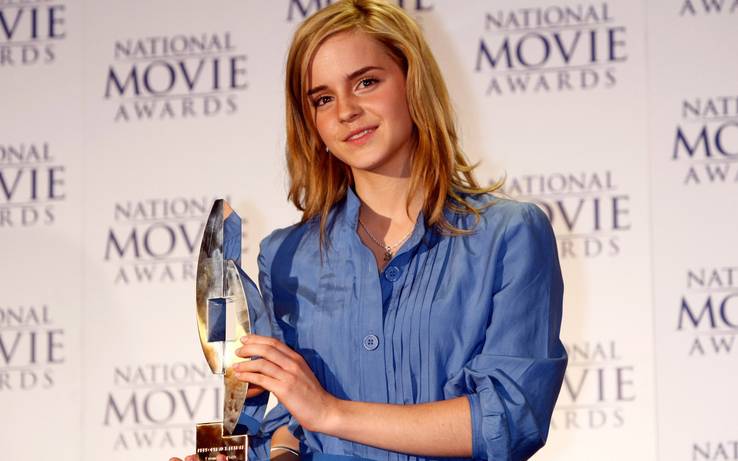 Some of Watson's fans may say she is an incredibly gifted actress, but she is not. Let's face the facts. First, let's compare her with someone close to her age. Elle Fanning seems like a good option. Emma is older than Elle, but Elle started acting earlier. Emma is 28 years old. She has had roles in 21 productions, including films, tv series, and shorts. Elle Fanning is 20 years old and she took part in 57 productions. Not bad, right? Being a great actor is a matter of practice and hard work. The more productions, the merrier. If we only consider the numbers, Elle is better than Emma.
Now, let's talk about nominations and awards. Kristen Stewart was born on April 9, 1990— six days before Emma Watson. Let's compare them. Stewart has 67 award nominations. She had 48 wins, including a Bafta award. Kristen directed three shorts. Emma has 59 nominations and 23 wins. No Bafta. No directing experiences. Again, someone is better than Emma. Sorry, but Emma is not as good as Hermione, our favorite Watson's character. We are sorry, but there are a lot of young actresses better than Emma. Think about Jennifer Lawrence, Brie Larson, or Emma Stone.
19 She is not a Kardashian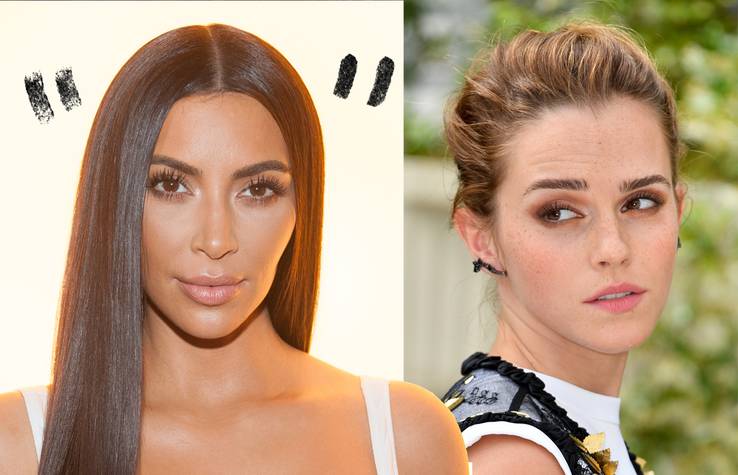 That is right. Emma Watson is not a Kardashian. Almost everyone knows who the Kardashians are. Even the biggest celebrities have an opinion on them.
For example, people like Millie Bobby Brown, Adele, and Jennifer Aniston love them. Jon Hamm, Reese Witherspoon, Anna Wintour, and Barack Obama are not fans of theirs. People love or hate the Kardashians— the strong reaction to them is great for business. It is no secret that one of the keys to be successful in the show business is to keep everyone talking about you.
Emma Watson is not the kind of person who makes her life a show. She's a very private woman. If you check the Kardashians show, you may discover a lot about them. Their favorite food, their shoe size, their fears. What do you know about Watson? If you check her Instagram account, you can see a bunch of books. Okay, she loves books, fashion, and feminism. Anything else? No. If Emma was a more open person, she would be a more profitable celebrity. Hollywood understands she is not a showgirl, she will not be on tabloids, and she won't lose control. She is not headlines material.
18 She is too serious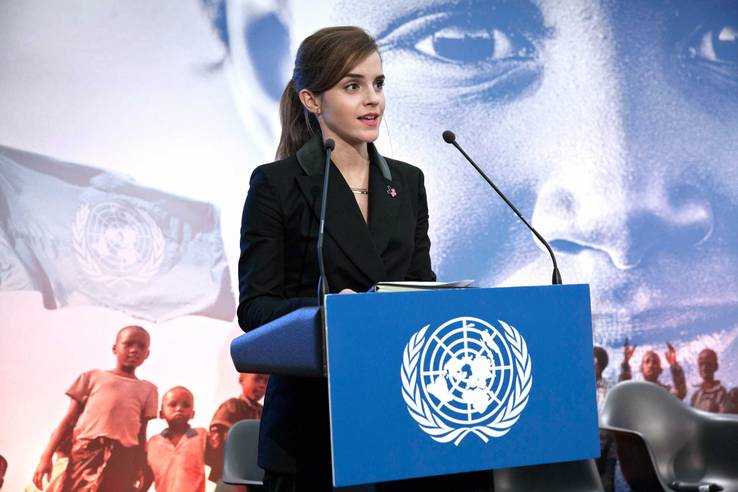 If oversharing may give you fame, being funny can do that, too.
Let's go back to the examples and use Jennifer Lawrence again. Why Lawrence again? First, as you already know, they are both under thirty. They are both gorgeous. They both were part of movie franchises. Watson was in Harry Potter and Lawrence was in The Hunger Games. Watson did open accounts on Facebook, Instagram, and Twitter.
Lawrence doesn't have social networks, but she is funny. Jennifer Lawrence loves to goof around. She does great impressions. Her speeches are hilarious but deep. She gets excited about other celebrities, and she is not afraid to make a fool of herself. By the way, did you watched her falling on the stairs during the Oscars? Even if she doesn't have social accounts, she looks approachable.
Emma Watson is too serious, too responsible, too well behaved. She doesn't seem to laugh a lot. We all enjoy a good joke or impression every now and then. We wish Watson was more open and spontaneous. Her behavior makes us feel on a different level. It is like we are not even allowed to say hello to her. She is in a bubble.
17 She is a feminist icon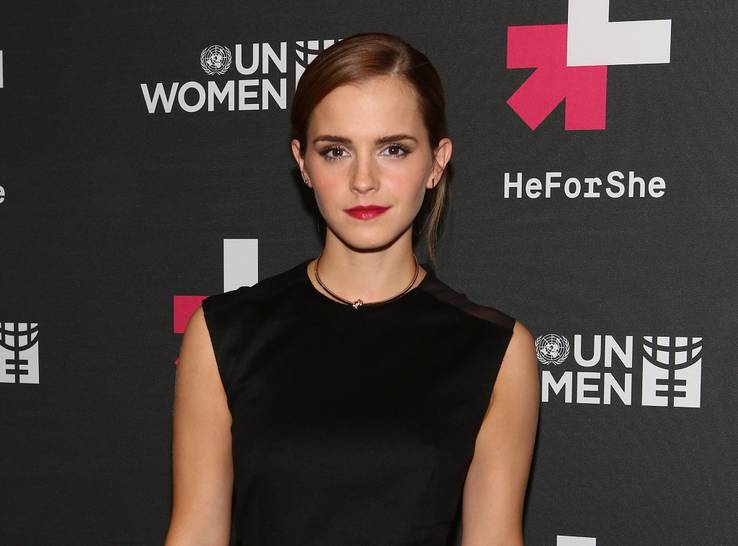 Feminism is on the table. It is an important topic among women and men. It is something people talk about in their homes and their work. Feminism is trendy. Is feminism here to stay?
Watson is one of several female celebrities to bring women's rights issues to the public eye. Beyoncé, Lena Dunham, and Katy Perry are feminists, too. Women have been celebrated and criticized for the positions they have taken. Being a celebrity and a feminist is often a motive for questioning famous women's actions. Women's work on different causes has shed public light on a lot of issues.
If Hollywood is dropping Emma Watson, feminism may be the reason. Studios don't care much about a celebrity's views on the world. Having a high-profile feminist may be a risk on set. She could question a movie's plots and dialogues. She could ask for a higher salary. She could talk to the media about their male co-star's behavior. She could refuse to wear specific clothes. There are a lot of ways in which having a feminist on set could ruin a movie. We suspect Hollywood studios prefer to hire celebrities with flexible moral values.
16 She is too attached to her physique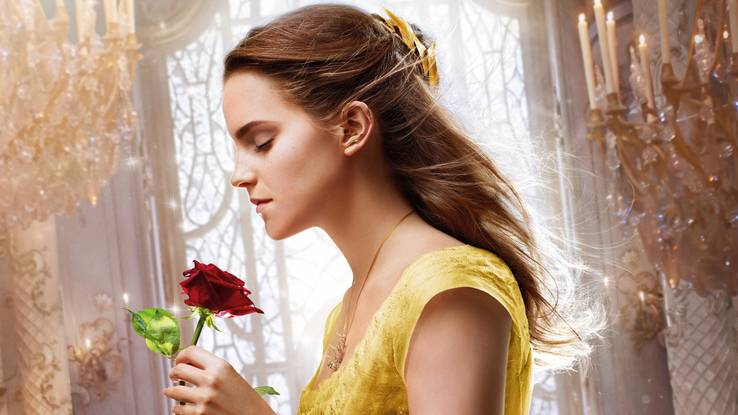 We all love a good body transformation story, even more, if it involves a celebrity. Most of us would never gain or lose a ridiculous amount of weight in a short period of time. But, if you're an actor or actress in Hollywood, that's part of the job.
Christian Bale is not afraid to change his body. For his role in The Machinist, Christian Bale dropped 63 pounds in four months. Then, he gained 109 for Batman Begins. Charlize Theron gained 30 pounds to play Aileen Wuornos in the 2003 movie, Monster. The South African actress won an Academy Award for her performance.
Studios love actors who are willing to change their bodies for a role. They need actors willing to lose or gain weight, grow, cut or dye their hair. Remember when Natalie Portman shaved her own head in V of Vendetta? She looked beautiful anyway, but we respect her more since! What about when Aaron Johnson grew his hair, beard, and nails for Nocturnal Animals? He looked so gross!
The craziest thing Emma Watson did to her body was to cut her hair short with bangs. She has spoken about her beauty regime. She may be reluctant to change her physique for a role.
15 She lacks basic social skills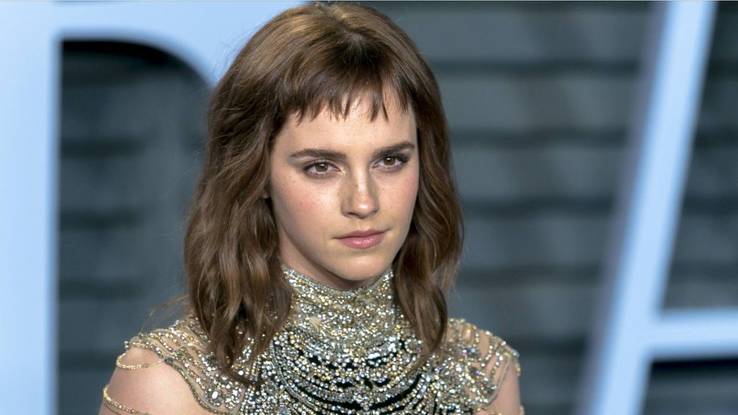 Emma Watson wanted to have the college experience when she was younger. There are a lot of stories about her time in college. Some stories show her as a kind, cute girl. Other stories show her as a snobby brat. People have said that she didn't go to parties, didn't make any close friends, and she didn't talk to any of her fans.
There's even a story saying she refused to talk to any of the guys in one class. Is the story fake? Is that being shallow and unpolite? Or is that feminism to the extreme? We understand that being famous and going to college may be a little bit awkward. But, C'mon! What was she thinking? If she was more relaxed that wouldn't be such a problem.
Remember that time Daniel Radcliffe walked around New York with a bunch of dogs? He is the biggest star from Harry Potter's franchise, and he looks more chill about fame than Emma. Yes, he struggled at first, but once he learned to be ok with it he stopped worrying about it. Emma should learn a thing or two of his co-stars. Don't take yourself to serious, Ms. Watson!
14 #MeToo movement awareness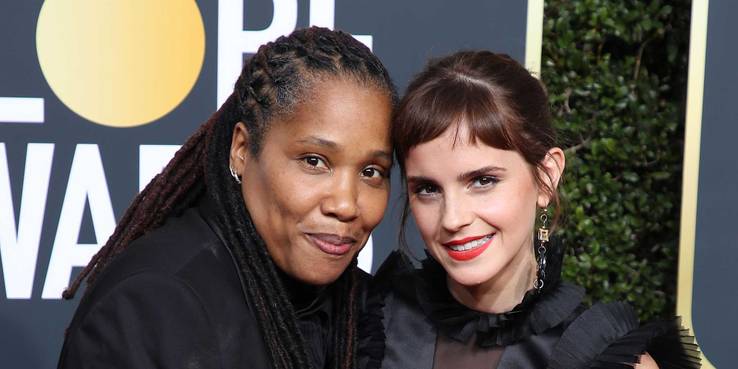 Remember the #MeToo movement in which women share their stories about being harassed and abused? Rose McGowan accused Harvey Weinstein of misconduct last year. Since then, many women came forward with allegations against producers, directors, and actors.
Emma has experienced 'full spectrum' of harassment in Hollywood. She told Variety magazine that "my experiences are not unique, the experiences of my friends are not unique, the experiences of my colleagues are not unique. This issue is so systemic, structural. The statistics around, even just in the United Kingdom, women between ages 18 and 24, just huge, huge, huge numbers say that they have experienced […] harassment in the workplace."
Let's be clear, we don't support any kind of harassment or violence. But, what if Hollywood producers and directors are covering their own backs? What if they are choosing their actors based on their ability to keep their mouths shut? Emma doesn't fit the profile of someone shuts up about injustice. If faced with harassment in the future, she would be likely to accuse the offender. Is she avoiding people she knows is dangerous? As she said, the issue is structural. What if she knows where she can be and where she can't?
Featured Today
15 Reasons Why Hollywood Probably Forgot About Sarah Michelle Gellar

8 A-List Celebs Who Are Actual Sweethearts And 7 Who Are Total Divas IRL

BFFs No More: 15 Surprising Celebs Who Openly Dated Their Friend's Exes

13 She stopped taking selfies with her fans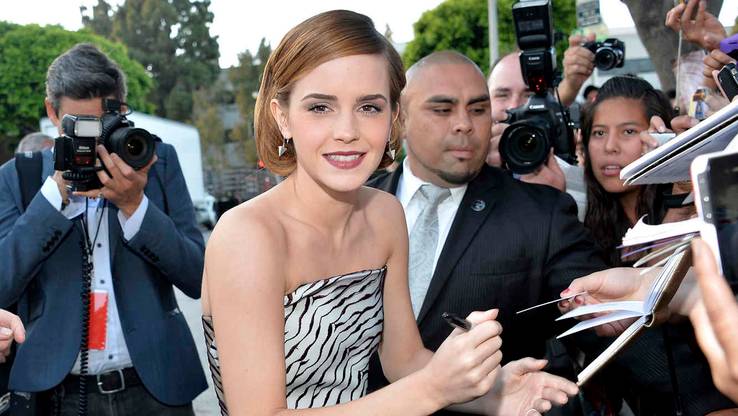 When you are famous, you must be grateful to your fans. There are a lot of ways to show your fans your appreciation. Most celebrities are open to giving autographs and taking selfies. Other celebrities go further than that.
Did you know that once a fan wanted a picture with Zac Efron, but he dropped his iPhone, shattering it? Efron not only posed for a pic but bought the fan a new phone. Awesome! Right? What about when Tom Hanks crashed a newlywed couple's photo shoot? He was in New York city in the Central Park. He watched a couple taking post-wedding pictures. He offered his congratulations, he took some selfies. He went his own way.
What about female celebrities doing cool things for their fans? Once, a military veteran posted a video online asking Mila to be his date to Marine Corps Ball. She did respond, and she went to the dance! Did you know that Lady Gaga bought a $1,000 pizza for her fans? They were waiting for her!
Emma Watson refuses to take selfies with her fans. In her own words, "It's the difference between being able to have a life and not. If someone takes a photograph of me and posts it, within two seconds they've created a marker of exactly where I am." Relax, Emma!
12 She takes safe acting choices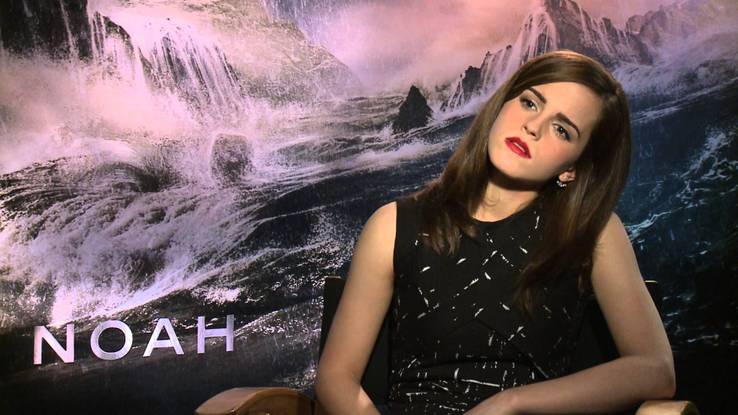 There are two or three things that can make us love a Hollywood celebrity.
We love celebrities taking risks with their acting choices. Ralph Fiennes took a great risk when portraying M. Gustave in The Grand Budapest Hotel. Fiennes didn't have experience in comedy, but he did it anyway and nailed it. Jennifer Aniston was still deep into Friends when she took the part of a bored shop assistant. Critics praised her for her role in The Good Girl.
We love watching celebrities making mistakes and owning them. Have you heard about the Golden Raspberry Awards? The Razzies recognize the worst in films. Which celebrities accepted Razzies for their terrible performances? Halle Berry, Sandra Bullock, Jamie Dornan, and The Rock did it.
We enjoy watching celebrities losing their careers. Some of them lost their careers. Some of them recovered and came back stronger than ever. Have you heard about a guy called Robert Downey Jr? He became famous when he was a kid. He became an addict. He was in prison. He started over. He fell in love. He is our Iron Man. He is Sherlock Holmes, too. Emma Watson doesn't take risks. She is too deep into her safe zone.
11 She was too demanding for La La Land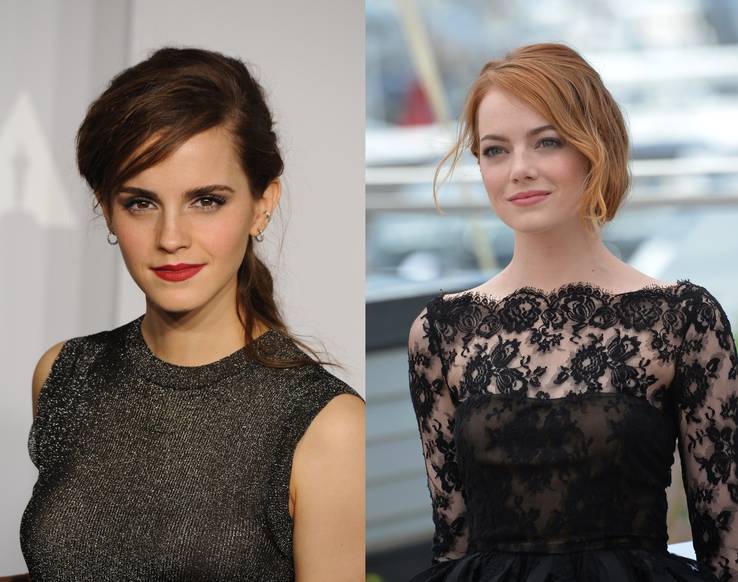 There have been rumors that Emma Watson was going to be in La La Land. According to the Daily Mail, "Watson was offered the lead female role, but she wouldn't commit. She began making all these crazy demands, like rehearsals for the film must be done in London! They jumped through hoops to make it work with her, but she didn't feel the film was right for her."
See? Emma Watson is too deep into her bubble. She doesn't seem willing to step out and start taking risks. Back to the La La Land issue. One woman's trash is another woman's treasure. With her work on La La Land, Emma Stone got an Oscar—Best Performance by an Actress in a Leading Role in 2016. What actress doesn't dream of winning an Oscar? Did Emma Watson win an Oscar for playing Hermione or Belle? Of course, she didn't! Even if we love her as Hermione, we must admit her work was good but not extraordinary!
If film producers or directors know the truth about that La La Land rumor, they may not want to hire Emma. We are not even sorry about this story. Stone was awesome as Mia, right?
10 Hollywood is craving for diversity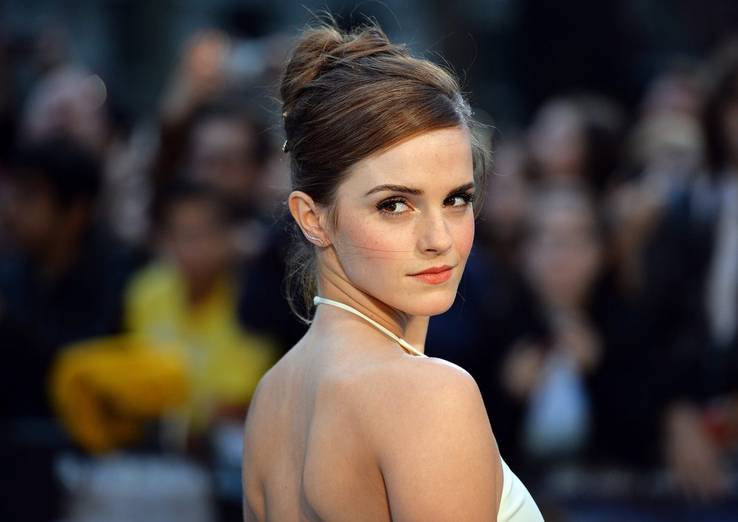 Okay, we have already agreed that Emma Watson is an average actress. Is she an average person? She is, and that is a bad thing for today's Hollywood.
Nowadays, Hollywood is craving for diversity. It is this a strategic move? Is it political? Is it the will of actors? Is it the will of producers and directors? Is it what the public wants or needs? The answer to all those questions may be yes.
Remember the 2015 Oscars ceremony? Remember #OscarsSoWhite? Since that year, the Oscars are more political than ever. We have seen way more African American actors on screens. Remember the film, Hidden Figures, with Octavia Spencer, Janelle Monáe, and Taraji P. Henson? Remember Get Out and Jordan Peele receiving an Oscar?
Diversity doesn't stop there. At the Oscars, most of the best director nominations are given to men. Last year, Greta Gerwig received a nomination for her directing job on Lady Bird. Women are fighting. Women want to direct and produce more.
Trans people are having a good time in Hollywood, too. Think about trans woman and actress, Daniela Vega, in A Fantastic Woman.
Emma Watson is skinny, white, European, smart, well-behaved, and so on. In times of diversity, Emma Watson has little to offer.
9 Men are the worst for her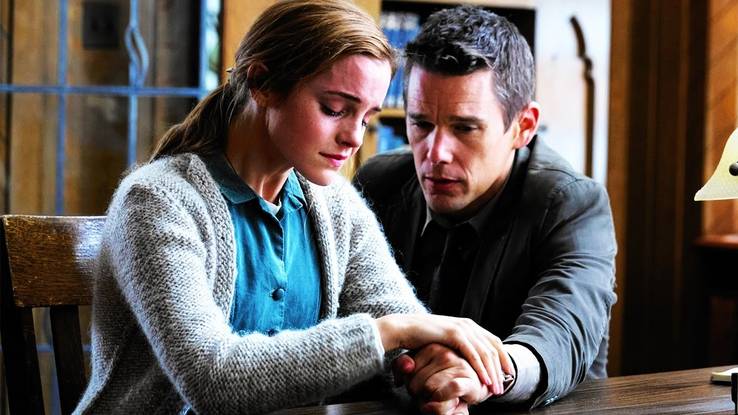 Emma seems to have the worst opinion of men. As a result, studios may feel that men may not go to the cinema to see Emma, even if she is talented and beautiful.
In an interview with Marie Claire, Emma talked about why men should accept women heroes in movies. She said, "Anything that deviates from the norm is difficult to accept. If you are used to watching characters that look like, sound like, think like you, and then you see someone [unexpected] up on the screen, you go, 'Well, that's a girl, she doesn't look like me. I want it to look like me so that I can project myself onto the character.'" Is she right? Her approach in the matter is too simplistic.
Did she know that many think Wonder Woman is the best film from the DCEU? Did she know Patty Jenkins, a woman, directed the film? Didn't she notice that people loved Margot Robbie as Harley Quinn? Did she know people are asking for a Black Widow movie? Didn't she hear that Marvel is working not only in Captain Marvel but in Black Widow movie too? Men do embrace change. Dear Emma, men are not monsters. Less nagging, more working.
8 She is a diva sometimes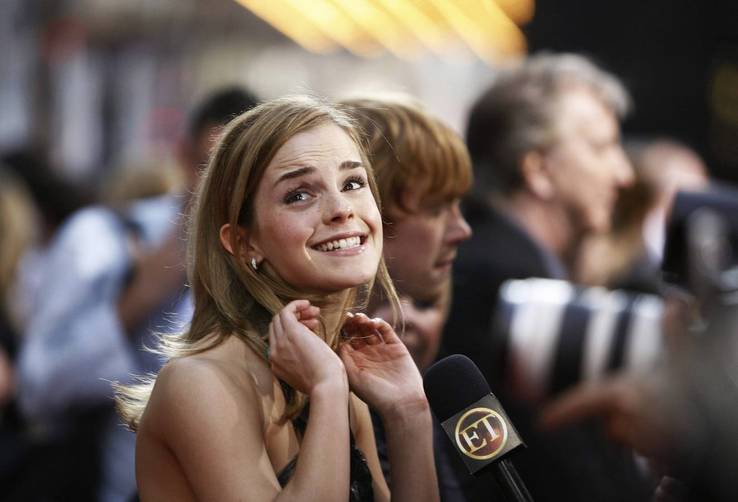 A lot of people have said that Emma Watson has acted like she's a goddess. She expects all eyes to be on her and thinks that she's one of the most flawless people to ever walk on this planet. Alright, she is gorgeous. She can wear anything and look great. She is great at photoshoots. But, isn't that what a female celebrity does on daily basis?
There are a lot of divas in the entertainment business. Think about Mariah Carey. Rumor is that she deserves the 'World's Most Selfish Person' award. She refused to sing to an ill child whose dream it was to hear her sing because it was "too early" in the morning. Think about Jennifer Lopez, too. People claim Lopez thinks she's above the help since she refuses to talk to them. Instead, she makes her assistant, or another member of her entourage, speak for her. There are male divas, too, like Kanye West, Tom Cruise, and Russell Crowe.
Does Hollywood need more divas? No. As we told you earlier, Hollywood is craving diversity these days. Acting like you are better than everyone else because you are famous is out of date. Emma, if you want to have success, be humble.
7 She uses feminism at her convenience
As we told you earlier, feminism is often a motive for questioning famous women actions. Emma once said, "Feminism is not here to dictate to you. It's not prescriptive, it's not dogmatic. All we are here to do is give you a choice. If you want to run for president, you can. If you don't, that's wonderful, too."
Sounds feminist right? People often question feminism. They argue feminism is an excuse to point fingers at men and not at women. People say feminism is another way of extremism. Some say feminism is what people use to cover their own faults and sins. People feel feminism may be a marketing stunt.
Critics have called Emma Watson a feminist fraud in the past. They think she likes to talk the talk, but she doesn't walk the walk. They think Watson is too young to understand what it means to be a feminist. Does age matters when fighting for women's rights? We feel it doesn't. Question is— what is Watson fighting for? She's a privileged young woman. Is she passionate about women's rights or is this strategy? It is hard to know the truth. Anyway, if you want to talk about true feminism think about Oprah, that woman is a true fighter.
6 She looks more interested in fashion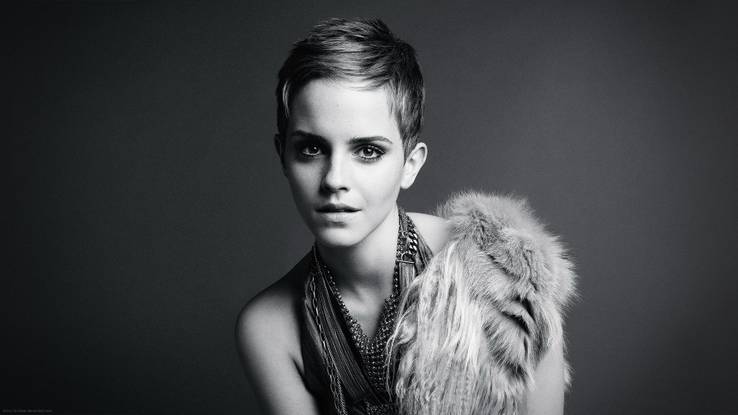 Emma Watson's style transformation is a thing of beauty. She started as an awkward teenager and has evolved into a gorgeous swan. Her go-to labels include major Parisian fashion houses like Chanel and Dior. She also wears clothes from British labels, like Christopher Kane.
Brands all over the world are dying to dress her. She's one of those actresses which, due to her body and face, doesn't have to worry about finding something to wear. Emma Watson has shown how is possible to discuss, in detail, every single item of clothing we wear. She's always in her safe zone when acting. But, if we talk about clothing, Emma Watson is a pioneer.
She's always wearing something great, something with a background story. Something with purpose. The actress uses her celebrity status to incite change. She's the face of sustainable fashion in Hollywood. Watson became famous, thanks to Harry Potter movies, but is her faith to be an actress? We have a suggestion for her: If you want to stand out consider quit acting, we are sure you would be a great fashion icon. Who said acting is the only way in which you can change the World? We believe in you, Emma.
5 She doesn't think before she speaks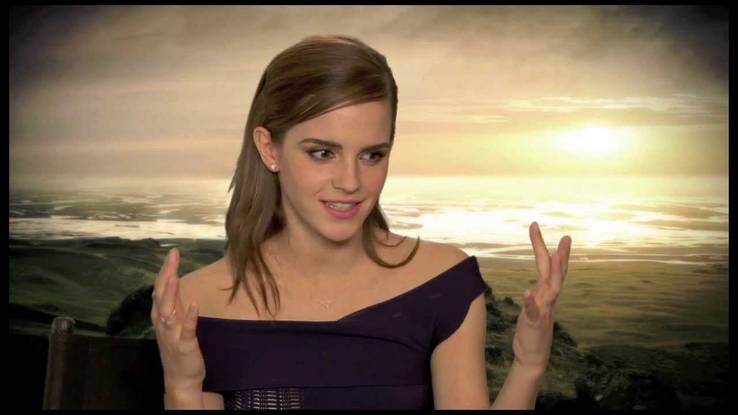 Emma has made herself too look like a hypocrite more than once. When it comes to her work on feminism, there have been many times that Emma has put her foot in her mouth. Fans look up to her as a role model. They grew up watching her portray one of the most iconic female characters of all time. Hermione Granger is flawless. She's smart, she's brave, she's relentless, she's kind, she's down to earth, and she's powerful. Is Emma anything like Hermione? Is she someone to look up to?
Watson has shown that she changed. While Emma has done some great things with her platform, she hasn't been able to do enough to balance her life. She's unreachable. She might talk about gender equality, kindness, and dreams, but she's hard to reach. When she speaks without thinking, she sounds like an obnoxious person. She lacks empathy. When someone is wrong what is her attitude? Does she need to be right all the time? She speaks about things people don't want or need to know. Does she even try to listen to other people? Or is she only interested in others hearing her? What is her reaction when someone questions her?
4 She is taking a break from acting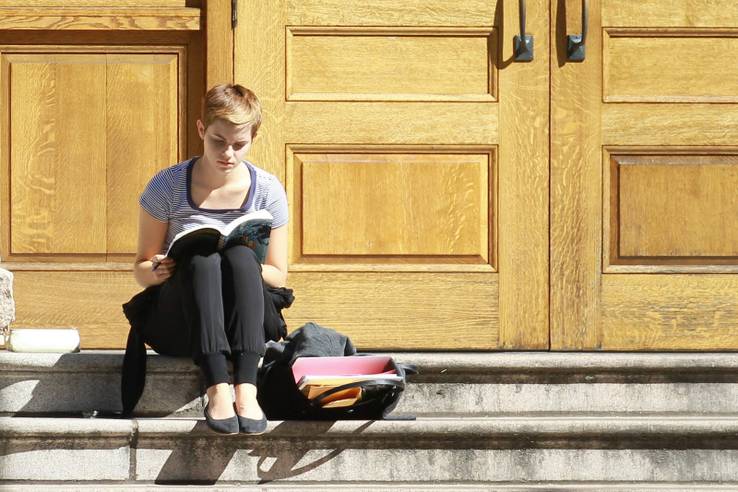 Watson has been part of the acting world since she was nine years. She should know by now that taking a break from Hollywood is never a good thing. Studios need to know they can count on you. If you look unsure about your career or you need a break too often, studios will lose interest.
One day, Emma met American author, feminist, and social activist, Bell Hooks. She told her, "I'm taking a year away from acting to focus on two things. I am doing a huge amount of reading and study on my own." Emma has been open about her will to study and continue her career as women's rights advocate. Producers and directors must feel like casting her would be too complicated. If you are an actor, you better have an open schedule for filming. Money is important for Hollywood, but if it is too expensive to have you around, there are other options.
Don't forget Emma Watson's net worth is $70 million. If she still has most of her money, she has no hurry to start working on acting again. She has plenty of mone, and she can take as much time off as needed. Cool, right?
3 Her UN work keeps her busy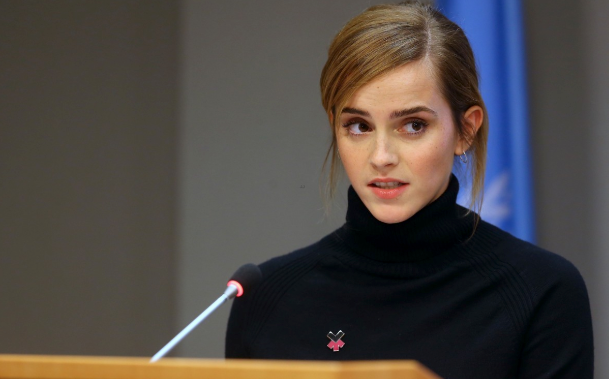 Emma Watson started as UN Women Goodwill Ambassador in July 2014. In her own words: "Being asked to serve as UN Women's Goodwill Ambassador is humbling." She added, "the chance to make a real difference is not an opportunity that everyone has and is one I have no intention of taking lightly. Women's rights are something so inextricably linked with who I am, so deeply personal and rooted in my life that I can't imagine an opportunity more exciting."
It is always great to see women supporting each other. If you are passionate about something why not to do it? Emma Watson might be 50% actress, 50% human rights advocate, and that is fine. It is always great to have more than one option. She is lucky. She can choose. She can do whatever she wants. Is not that everyone true desire? To have the right to choose and do anything? Hollywood has a lot of people willing to work. If Emma wants to take some time off and try new things, there is no problem. Casting directors have plenty of candidates to choose from. Emma, don't forget to have fun doing whatever you are doing, okay?
2 She's too distant from the press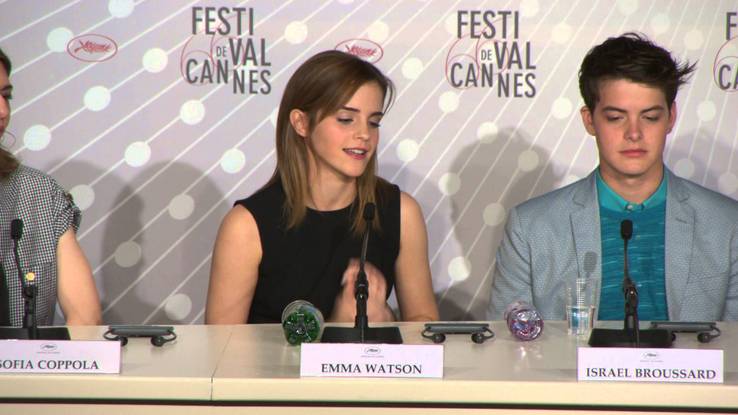 If you want to be successful in Hollywood, you must take press into account. It doesn't even matter if you are nice to reporters and paparazzi. You must stand out. Kanye West, Sean Penn, Bjork, and Britney Spears don't like paparazzi. They have fought with them to protect their privacy. Even if you hate paparazzi, interacting with them will help you to be famous!
Now, let's talk about journalists and the red carpet, for example. If you are walking down the red carpet, there will be a lot of press. As a celebrity in an award ceremony, the least you can do is to say hello to a journalist. It doesn't matter if they are from E! Entertainment or any other media.
Rumor has it that Emma Watson is very cold on the red carpet. She refuses to be open to journalists. She has brushed them off more times than people can count, even though it's part of her job to promote her movies. For some reason that we can't explain, Emma thinks that her work should do all the talking for her. She is wrong, she's not Meryl Streep. By the way, Emma, have you seen how charming she is?
1 Nothing lasts forever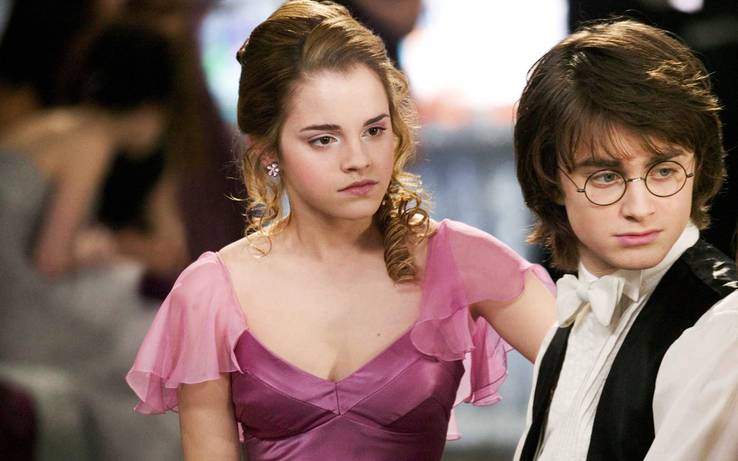 We told you many reasons on why Emma Watson has been dropped by Hollywood after Harry Potter. But, what if it is the other way around? What if Emma is bored? What if Emma enjoys more studying, working with the UN, or being a feminist more than acting? Watson could feel acting is her hobby and that being a women's rights advocate is her passion. Can we judge her? Yes! Should we? Who cares! If you are famous, you know your life is always under watch.
If Emma is thinking about leaving Hollywood behind, she would not be the first star to do it. Cameron Diaz has stepped out of the spotlight at an event run by her best mate, Gwyneth Paltrow. She's now a book writer. Sir Sean Connery retired in 2006. He plays golf and tennis— now and then. Jack Gleeson, King Joffrey on Game of Thrones, quit acting, too. Gleeson went on to study philosophy and theology at Dublin's Trinity College. Taylor Momsen left the acting life to focus on her real passion— her hard rock band The Pretty Reckless.
Getting away from Hollywood is not the end of the world. Let's not forget there's a whole world outside the famous Los Angeles neighborhood!
References: IMDB, The Insider, Variety, IndieWire, More, Marie Claire, UN Women
Source: Read Full Article