20 Things About Christian Bale's Batman Fans Can't Ignore
Christian Bale is a 44-year old actor who's made at least 36 movies. He is known worldwide as Batman and Bruce Wayne in the trilogy reboot helmed by Christopher Nolan that began in 2005. But Bale really stands out from the rest because of his diverse and wildly challenging roles, whether it be with big productions or independent features. He has been a recipient of the SAG Awards (2 awards) and a Golden Globe Award. He's also an Academy Award winner for Best Supporting Actor for his portrayal of Dicky Eklund in The Fighter.
He is one of the few actors in the industry who employs a method to his acting. If you want a funny explanation and display on what method acting is, watch the behind-the-scenes of the film Man on the Moon. Jim Carrey gives a crash course on what method acting is when he played the role of Andy Kaufman. Another famous method actor is Daniel Day-Lewis. Christian Bale's method is an immersion into the character in a physical manner, he dives into the role and slims down as needed or bulks up as required, or even gains weight if the role demands it.
The following are twenty things about Christian Bale that we gathered, things that are fun and interesting. Facts about him that even an avid fan might not know about.
20 He was Born in Wales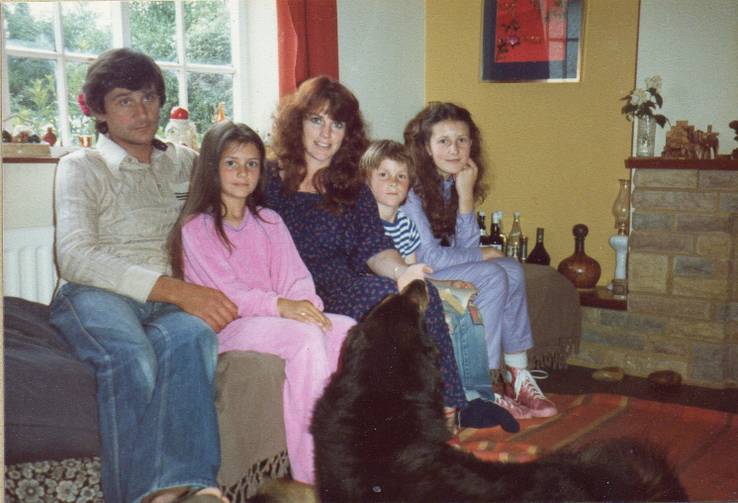 Christian Bale was born in Wales. Wales is one of four countries that form the United Kingdom, the other three countries are England, Northern Ireland, and Scotland. Wales is located on the west side of England and is surrounded by water, the Irish Sea, and the Bristol Channel. Due to this geographical position, Wales has almost 1,700 miles of coastline but is also riddled with mountains up north and in the central area of the country. It sounds like a nice place for adventure, camping, swimming, and fishing.
Christian's actual place of birth is in Haverfordwest, Pembrokeshire in Wales. Haverfordwest is like the capital of Pembrokeshire, the city town, and the town market, it's the main commercial and retail center of the town. Pembrokeshire is in the southwest of Wales. It is the only place in the whole United Kingdom that has a national park of its kind, the Pembrokeshire Coast National Park. Aside from the park, Pembrokeshire has got historical and cultural buildings. One of which is the prehistoric Pentre Ifan, the biggest and best preserved Neolithic tomb in Wales, it kind of looks like a miniature Stonehenge. Also here you will see the Pembroke Castle (where Henry VII was born) and St. David's Cathedral.
Christian has said in an interview back in 2011 that he is English, not Welsh. Although he was born in Wales, Christian self-identifies as English. He spent his childhood in Wales, England, and Portugal.
19 He's Acted in Multiple Notable Movies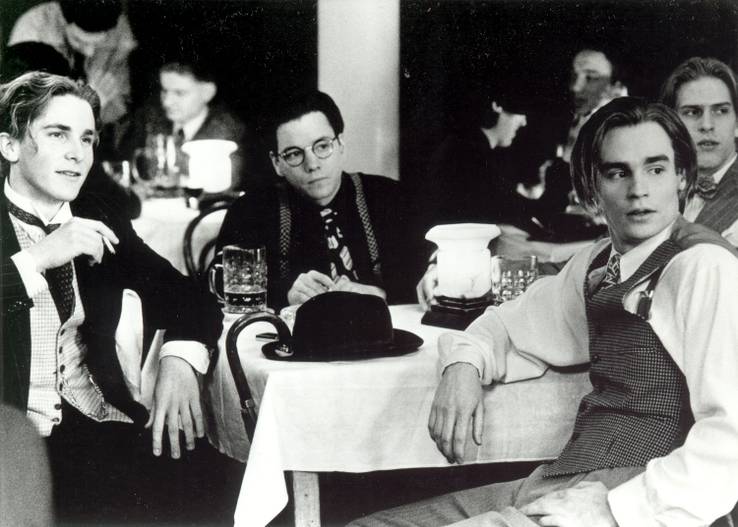 His acting prowess is admirable, and most people like and would love to study his acting method. Christian Bale chooses the roles that would push him to the brink of sanity, well that's what it looked like in The Machinist, American Psycho, and The Fighter. Henry V is one of the very first films he worked on. It was a Kenneth Branagh production through and through. Mr. Branagh boldly directs, writes, and stars in this William Shakespeare classic and Christian was only 15 at the time. In 1993, he was cast in Swing Kids, a film about the Hitler Youth and the rebellion that comes in adolescence. Bale co-starred with Robert Sean Leonard, who played Dr. James Wilson in the TV show House, M.D.
The 2000s was Christian's decade, as he made at least thirteen films including Batman Begins. In 2002, he starred in Equilibrium, an action and sci-fi film reminiscent of The Matrix. In 2005, he starred alongside then super-hot actor Colin Farrell in the live action version of Pocahontas (he was also in the Disney animated version), The New World. In 2006, he was at it again, slimming down to skin and bones along with Steve Zahn. They played prisoners of war in the Vietnam War era survival film directed by Werner Herzog, Rescue Dawn.
18 Not Much of a Comic Book Fan?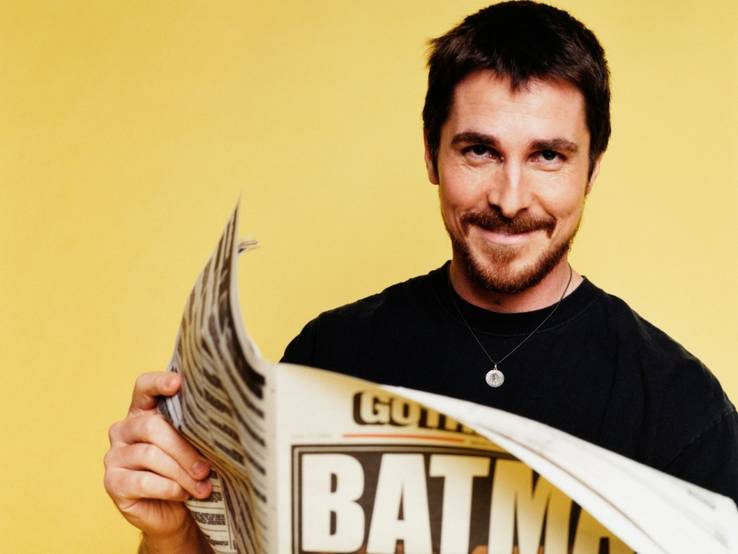 Christian Bale admits to not reading comic books as a kid. It could be that these kinds of reading material did not circulate well in England and in the Wales area. Or maybe comic books are not part of the childhood a British kid normally has, compared to how integral it is for many American children. Would it be fair to say that Americans are better illustrators and comic book creators than the British? The Queen's people would soundly disagree.
The two best comic books in England are The Beano and The Dandy. These two titles are more of the comic strip variety rather than the superhero type comic books that we are usually used to with the leading Marvel and DC comic brands of our childhood. If Marvel had the X-Men and The Fantastic Four, and DC had Superman and Batman, The Beano had Dennis the Menace and Minnie the Minx, and The Dandy had Desperate Dan and Korky the Cat. But of course, they also have Doctor Who and the Sherlock Holmes comic book versions, undying characters of the British fiction world.
Christian Bale was open to the fact that he was not a comic book fan, he may have read the Batman comic books only for research and not before being cast as the new Batman. He said in the Independent that he was not a comic book fan growing up, which must have made the comic-con fans feel disappointed. Well, at the end these guys are only really interested in the end game. Just ask Ryan Reynolds as the Green Lantern, then as Deadpool.
17 First Acted in 1982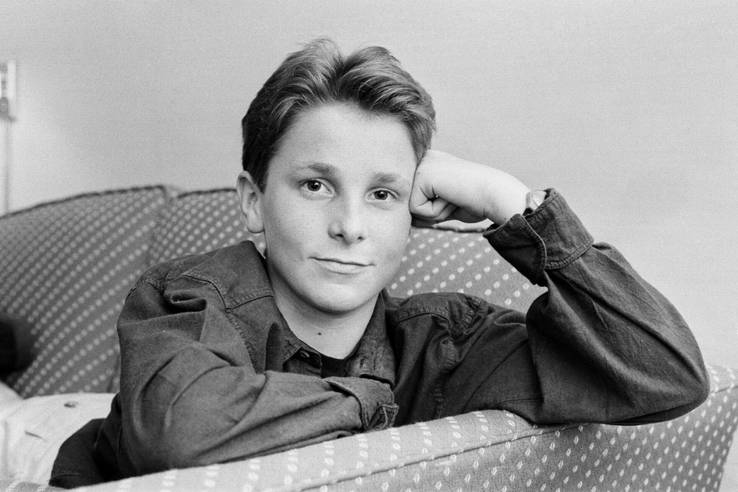 Christian was exposed to acting at the early age of 8 years. Although he would not get up on the stage for some real acting until he was ten years old, he was in commercials and advertisements that played on the local networks. Being born to artistic parents, it was not long for him to follow his destiny. His mom, Jenny Bale, was a circus performer. His dad, David Bale, was a pilot and talent manager. After his parents divorced in 1991, he moved to California with his dad. But not before he got his first taste of show business.
In 1982, at a tender age of eight, young Christian got his first acting role for a commercial for a fabric softener called Lenor. Then next year, he appeared in another commercial and played a cute child rock star, the ad was for Pac-Man cereal. Then in 1984, at the age of ten, he got a nice break in playing on stage in London's West End's The Nerd. He got to perform with famous British comedian Rowan Atkinson. Rowan Atkinson is known all over the world as Mr. Bean, a character he created for a TV show that closely resembled Charlie Chaplin's style of comedy.
16 Starred in American Psycho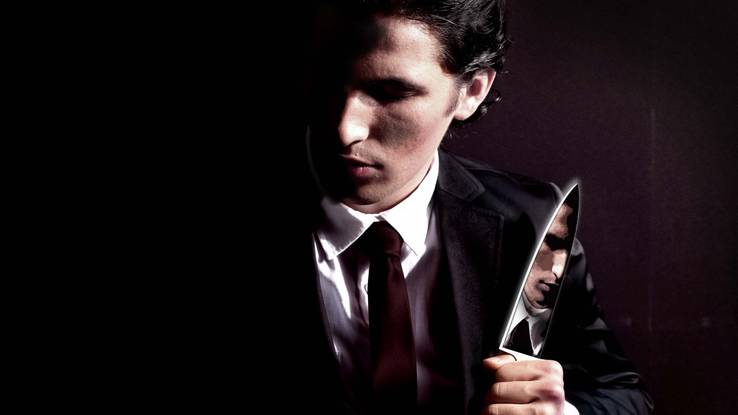 Mary Harron is a brilliant writer who wrote a screenplay based on the Bret Easton Ellis novel of the same title, American Psycho. Mary went and made sure that the film stayed true to her vision, by directing it herself. Mary is a director known to work on films (I Shot Andy Warhol) and TV shows (Alias Grace) that have ingredients of crime and violence. She also has a tendency to direct stories she wrote. Her brilliance proved itself when she cast Christian Bale as the lead character, Patrick Bateman, in this film.
American Psycho is kind of a star-studded film in that along with Bale, it stars Justin Theroux, Josh Lucas, Reese Witherspoon, Jared Leto, and Willem Dafoe. It is a crime story about a man who seemed normal but was actually hiding his violent tendencies from his friends and colleagues. Like Taxi Driver, Christian Bale's character spirals deeper into his psychological madness and brings the viewer to the much anticipated and much-built climactic end. It was critically acclaimed for its violent, gory, and sometimes funny scenes. With a budget of $7 million, the film went on to earn close to 500 percent in the box office, making the film a runaway success.
15 Auditioned for Empire of the Sun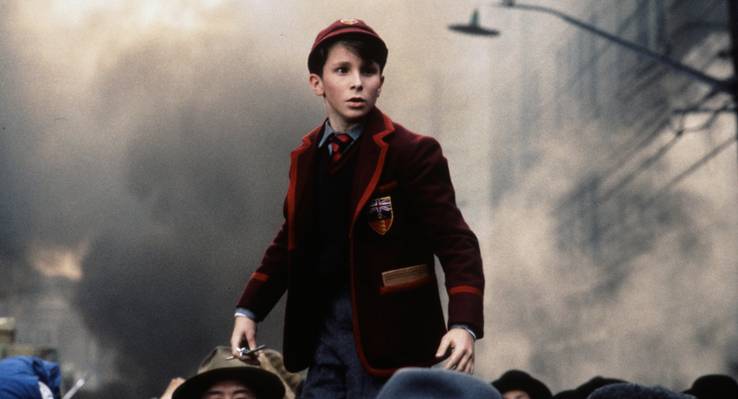 Empire of the Sun is a 1987 war movie directed by the great Steven Spielberg. Steven Spielberg is known for films like The Indiana Jones quadrilogy, Saving Private Ryan, Jurassic Park, and Jaws, to name a few, no big deal. To get cast in a film directed by him is a very big deal in the industry. It doesn't matter if you are Cab Driver #2 or Subway Guy, you get to work with Steven Spielberg. It was a very big deal for Christian Bale to get cast as a young actor with work credits and references that are next to nothing and be chosen as the lead in the next Steven Spielberg film. A very big deal.
Based on real events, our young protagonist is James Graham who lives in China and whose life is turned upside down and shook twice and again by Japan. It was set during the Japanese occupation of mainland China in 1941. James, through his own way of coping with the situation, innocently becomes a reminder of hope and better things for the survivors and prisoners in the camp. Christian Bale plays James Graham, and co-stars with John Malkovich, Miranda Richardson, and Joe Pantoliano in this World War II biopic.
14 Second Youngest Batman Actor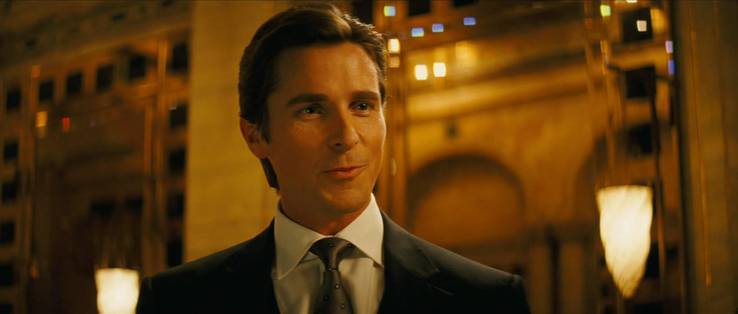 The first version of Batman on film was back in 1943, played by Lewis Wilson. Then in 1949, another movie was made and Batman was played by Robert Lowery. Then came the TV series where Adam West played Batman. For years following Adam West's TV show, Batman was shown as an animated feature TV show until 1989 where Tim Burton took on the project and cast Michael Keaton. Michael and Tim worked on a sequel Batman Returns in 1992. Before Christian Bale's Batman there were two films made; one in 1995 (Batman Forever) and 1997 (Batman and Robin) where Bruce Wayne/Batman was played by Val Kilmer and George Clooney, respectively. After Christopher Nolan and Bale's Batman was Ben Affleck's Batman in Batman Vs Superman (2016) and Justice League (2017).
The youngest actor who played Batman was the first one who played it, Lewis Wilson. He was the first, but it was the only notable role in his acting career. At 23-years old, he was the youngest actor to ever play Batman and Bruce Wayne. Christian Bale comes in at second place, being 32 when he played the part. Robert Lowery, Val Kilmer, and George Clooney were all 36 when they donned the cape, Adam West and Michael Keaton were the oldest at 38.
Featured Today
25 Reasons Why Marvel Characters Outshine DC Characters

15 Roles That Meghan Markle Wishes The World Would Forget

8 A-List Celebs Who Are Actual Sweethearts And 7 Who Are Total Divas IRL

13 First Non-American Batman Actor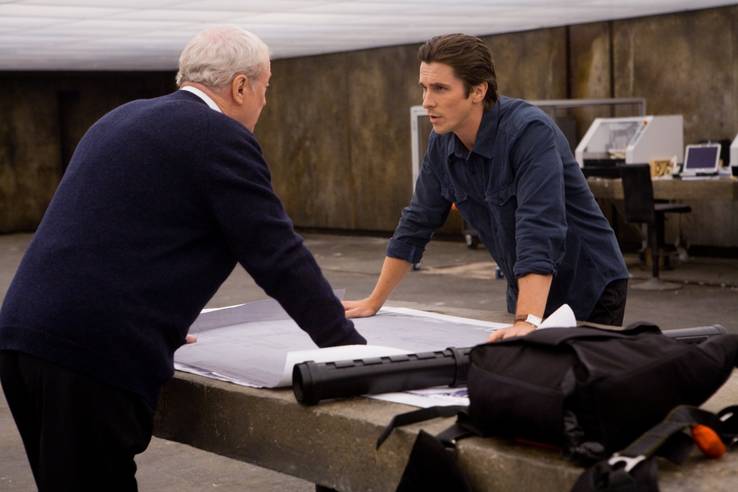 Gotham City is a made-up city in America, it is the home of Bruce Wayne, and the city the Dark Knight protects at night. It kind of looks like New York, it actually was based in New York, according to Bill Finger, the Batman co-creator with Bob Kane. They wanted to change the city into a fictional one so that everybody from anywhere would be able to identify with it. But in some stories, comic book references, Gotham City is actually geographically located in the state of New Jersey.
All the actors that ever played Batman in film and on TV were all born and raised in a city in the U.S. This means that all actors that played Bruce Wayne were Americans, except for Christian Bale. Lewis Wilson kind of was born to be the first Bruce Wayne/Batman, he was born in New York, New York. The real-life version of Gotham City. Wilson played Batman in 1943, a 15-part serial totaling 260 minutes. Robert Lowery was born in Kansas City, Missouri. He played Batman in 1949, the second part of 1943 serial, titled Batman and Robin. For three seasons and 120 episodes, Adam West was Batman, he was born in Washington. Michael Keaton was born in Pennsylvania, he was in Batman and Batman Returns. Val Kilmer is from Los Angeles, and he played the role in Batman Forever. George Clooney was born in Kentucky, and he was in Batman and Robin. Ben Affleck is from California, and he is the current Batman and has made two movies so far, Batman vs Superman: Dawn of Justice and Justice League. Bale is the only non-American Batman, being English and born in Wales.
12 His Sister Starred in The Death of Batman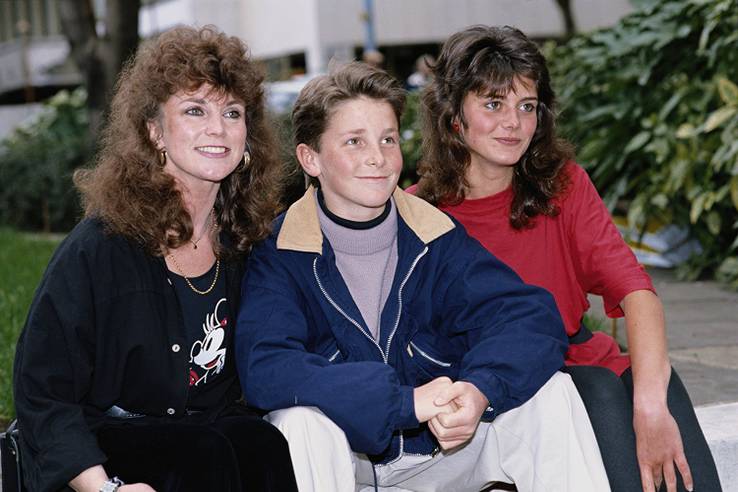 Christian Bale has three sisters. The oldest is Louise Bale (actor, producer), Erin Bale (musician), and Sharon Bale (computer professional). Louise Bale was born in Cornwall, England on July 22, 1972. She is two years older than Christian. She had a short-lived acting career, but it is worth mentioning as much as any topic in this list.
Louise's first acting gig happened in 2001. Although she had an appearance that was uncredited in the 1992 Disney musical Newsies, that her brother Christian also starred in. Her 2001 film was a short film called Dead World. It was a parody; imagine MTV's The Real World but with zombies. It was not a true story of seven (or more) zombies, picked to live in a house, be undead together, and have their lives taped. Find out what happens when zombies stop being polite and start getting undead… The Dead World!
Her only other film was the 2003 short film The Death of Batman. It was a 29-minute film about an insignificant thief who managed to capture (stay with the plot, please) and chain the Dark Knight. Batman is held prisoner and tortured, in means that are unbecoming of a superhero movie. Louise played Mrs. Wayne, Bruce's mother. The siblings had no idea their paths would cross in alternate Batman universes created by Christopher Nolan and Donald Lawrence Flaherty (The Death of Batman director), cool, right?!
11 Top 100 Good Looking Stars in Film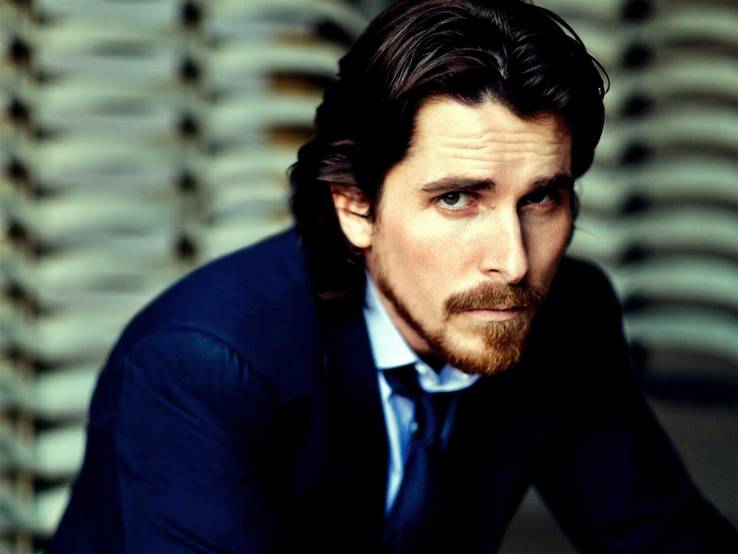 Through the years, and annually, a list goes around, whether on the Internet, in magazines, or in some teenage girls' notebooks and diaries. It's a list of the most good-looking stars, the most handsome actors. Christian Bale, having been popular and handsome at the same time, has been in these lists more than once. The lists include actors both in film and on television, news personalities, sports personalities, even famous businessmen, and politicians. There are even lists for eligible bachelors, celebrities who are still single, and a list of married ones, too.
In 2013, Empire released their 100 Top Movie Stars. Christian Bale made it to number 20, beating the less handsome actors like Leo DiCaprio, Channing Tatum, and Ryan Reynolds. In 2007, Entertainment Weekly released their own list of actors, they called it Ultimate Male Hotties. Christian Bale was in the list as #1. He beat smoldering actors like of Eric Bana, Orlando Bloom, Pierce Brosnan, George Clooney, and Gerard Butler, among others.
10 Voice of Batman, His Idea?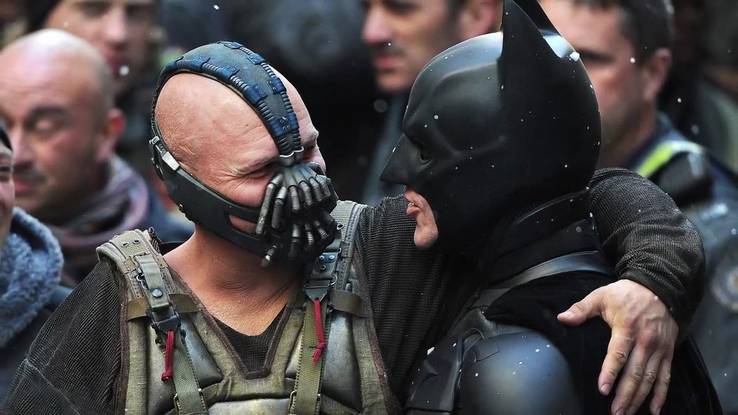 Let's admit it, okay? Bruce Wayne has to change his voice every time he is Batman. But, why? No other superhero changes their voice. Why is this distinct characteristic only present with the Caped Crusader? Clark Kent parts his hair differently and loses his eyeglasses and suddenly people can't recognize him. Peter Parker still uses the same voice whenever he's Spider-Man. The answer is simple. It's because Bruce Wayne is a celebrity in his world, he is a billionaire whose face and voice is heard and known by everyone in Gotham City. Peter Parker is just a high school student, not even popular in his school. Clark Kent is just a reporter, not even a great one, at the Daily Planet.
One might think that Bale's raspy voice was a direction that Christopher Nolan wanted to take, in fact, it wasn't. The answer is well documented in interviews he had, as reported in CinemaBlend. He claimed it was his idea. He felt stupid wearing a bat suit, and knew that Bruce Wayne had to channel his monster and transform his voice when he is wearing the suit. His wife even called him out on the decision he made to change the voice during the audition and said that he messed it up.
9 Batman Trilogy, Not the First Films with Christopher Nolan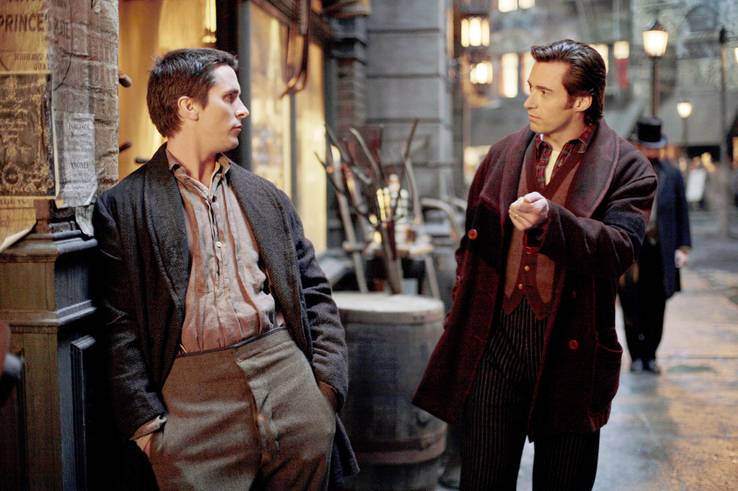 The three Batman films that Christian Bale starred in are Batman Begins, The Dark Knight, and The Dark Knight Rises. All three films were directed by Christopher Nolan. Christopher Nolan is known for films that would make your head hurt, films that would make you leave the cinema with some questions unanswered, puzzles unsolved, and endings up in the air. It was a great collaboration of these two men, together with Bruce Wayne's Alfred, Michael Caine, and Lucius Fox played by Morgan Freeman. They were the only four people who were all in of the three films.
Nolan's films are not simple, it is good advice to watch them more than once. From his Memento (2000), perhaps the first movie to ever tackle short-term memory loss in the main plot, to Inception, a futuristic film that tells us the power of an idea and the science of dreams within dreams. And to the chilling and future-truth film Interstellar, Nolan deals with stories that are new every time. His film, The Prestige is a mystery thriller film that stars Wolverine and Batman, that's Hugh Jackman and Christian Bale. They go at each other and prove to the world who the better magician is. Props to David Bowie for a nice supporting role here.
8 Almost Lost the Part to Jake Gyllenhaal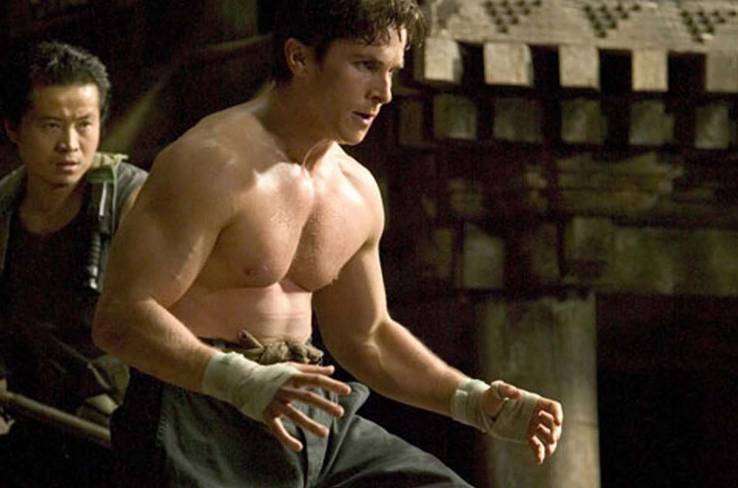 Upon getting the role of Batman in the famous Batman Begins audition, Christian Bale was not out of the woods just yet. It was clearly stipulated in his contract about the required physique, weight and all, that's needed for the Bruce Wayne/Batman role. Bale had six months to achieve that goal. The problem was he'd just finished filming The Machinist. From skin and bones, he would have to bulk up in just six months.
Getting experience from previous roles in Equilibrium and Reign of Fire, Bale has learned a lot about nutrition, bulking, and a fitness regimen that could help him achieve the Batman goal. He did it, just like we knew he would, and actually overshot it. He was over by 20 pounds and had to cut down for the next two weeks after gaining all the weight and muscle. It's crazy what Christian Bale does to prepare for his roles. What's even crazier is that if Bale had not achieved the goal required of him, the role would have gone to Jake Gyllenhaal. The Dark Knight would have been another sister-brother Gyllenhaal film, see Rachel Dawes became his sister Maggie in the second Batman film.
How weird would it have been to watch Jake Gyllenhaal as Batman, or Bruce Wayne for that matter. Good thing Christian Bale is the best at what he does.
7 Was Inspired by Heath Ledger's Performance as The Joker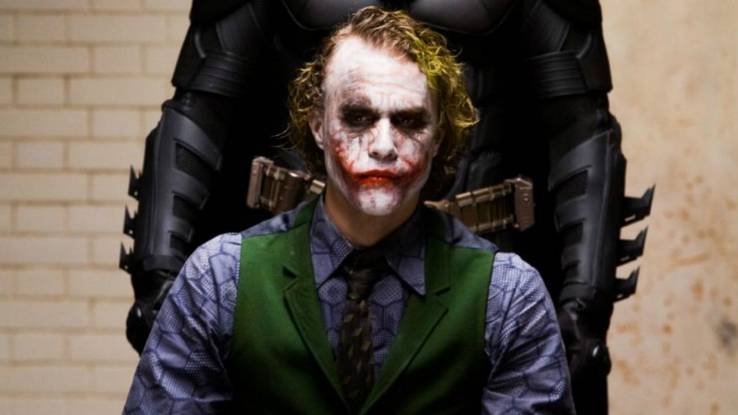 Heath Ledger was an Australian actor born in 1979 and died tragically in 2008. At the young age of 29, he had made 18 films, mostly as the lead actor, and was awarded a BAFTA, Golden Globe, and Academy Award for Best Supporting Actor for his role as Joker in The Dark Knight. Joker is the best and worst arch-nemesis of Batman, and was played by Jack Nicholson opposite Michael Keaton in Batman (1989). But Heath's Joker has a spice of its own, a performance that earned Heath a golden Oscar. Heath Ledger started his film career as supporting cast in two Australian films back in 1997, Blackrock and Paws. His first American film was a teen romance-comedy film, 10 Things I Hate About You, with Joseph Gordon-Levitt and Julia Stiles. He then played Mel Gibson's son in the war movie The Patriot. He would steamroll his way into Hollywood, releasing four movies in one year, 2005. This included the critically acclaimed Brokeback Mountain, directed by Ang Lee. Other notable films he made were Monster's Ball (2001), Casanova (2005), and The Imaginarium of Doctor Parnassus (2009).
Christian Bale says in an interview that Heath Ledger's performance in The Dark Knight totally ruined all his plans. Based on Ledger's performance, Bale feels that he did not quite nail the Bruce Wayne/Batman role. While he was struggling with his character, there Heath was, having the performance of his career. He was inspired and strived to be a better performer because of Heath Ledger.
6 Auditioned for Titanic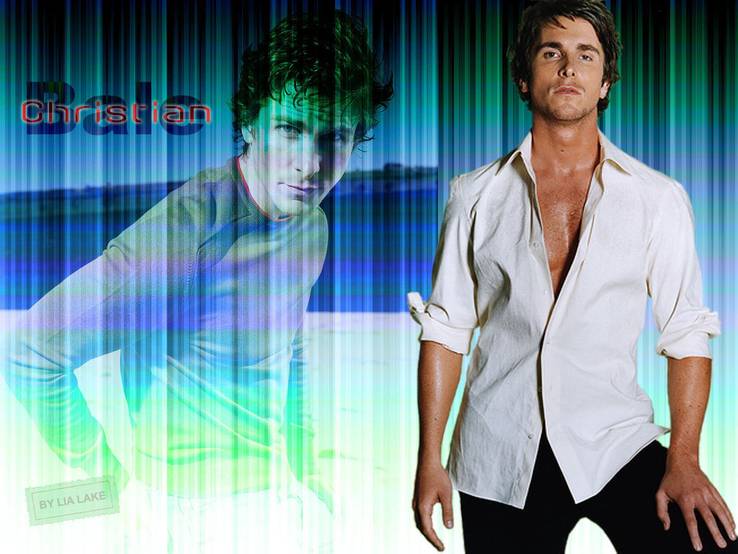 For a very long time, Titanic stood at the top of the list as one of the highest-grossing films of all-time. This record was broken by the sci-fi fantasy film Avatar. The cool thing about it is that both films were directed by one and the same person, James Cameron. Probably the richest director in the world, James Cameron started his successful run as a filmmaker in the Arnold Schwarzenegger film The Terminator. This was the film that made both men's careers. Then they collaborated once again for Terminator 2, a sequel that is better than the original, a feat most films cannot accomplish. For the third time, they made True Lies, another blockbuster movie. In 1997, James Cameron cast Leonardo DiCaprio and Kate Winslet in the most amazing love story since Romeo and Juliet, Titanic.
Christian Bale was the second choice in the casting of the character Jack Dawson. Actually, throughout his career, and probably Leo's, Christian has always battled for roles with Leonardo DiCaprio. Another example, Leo almost got the American Psycho role from him. But Christian was born for that role, just like Leo was born for the Titanic role. It's a little hard to imagine him instead of Leo playing Jack in Titanic, the same way that it's hard to imagine Leo playing the American Psycho instead of Christian. Well, that's just how it goes in this industry.
5 Almost Acted in Casino Royale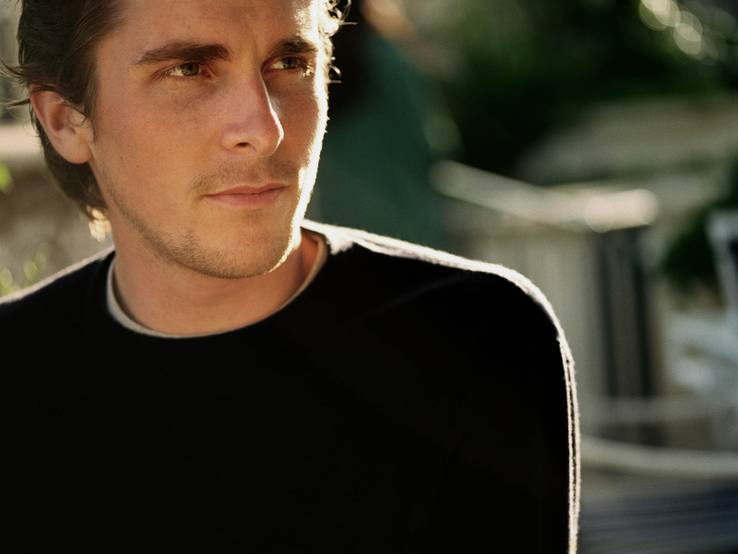 The James Bond 007 films were based on Ian Fleming's spy novels created and published from 1953 to 1966. The movie franchise is probably the longest-running film series in history, starting in 1962 until the present day, the character has been the start of 26 films. The first film, Dr. No was made in 1962, the last was Spectre, made in 2015. The James Bond character is a role that is sought after by new, young up and coming actors in the industry. There have been only seven actors who portrayed the James Bond role on screen, Sean Connery, David Niven, George Lazenby, Roger Moore, Timothy Dalton, and Pierce Brosnan were the first six.
Casino Royale (2006) is the first movie in the reboot version that showcased the new James Bond, Daniel Craig. He went on to make three more through nine years, Quantum of Solace in 2008, Skyfall in 2012, and Spectre in 2015. There's the fifth installment in the works and is supposed to finish production by 2019. As a matter of fact, Daniel Craig has Christian Bale to thank for his wonderful career because they actually approached Christian first to offer the role. As reported in Tribute, he stated one or two different reasons why he turned it down.
4 Auditioned for Pirates of the Caribbean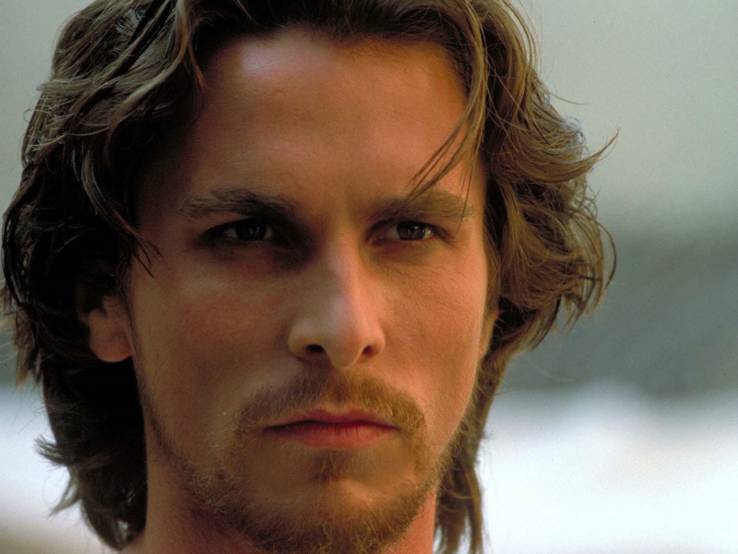 The six-part film saga (the sixth installment is currently in production) is one of the best pirate movies of all time. In Hollywood, pirate movies or swashbuckler films tend to bomb in the box office (e.g. Cutthroat Island), but the first film, The Curse of The Black Pearl, broke this notorious jinx. It was believed to have gotten its inspiration from a Disney theme park ride of the same title. The film went on to complete a trilogy under director Gore Verbinski, Dead Man's Chest and At World's End. The main actors of the trilogy are Johnny Depp, Geoffrey Rush, Keira Knightley, and Orlando Bloom.
Orlando Bloom's character was young William Turner, a commoner, and a blacksmith's son, or so he thought. His father was actually a pirate like Jack Sparrow. Orlando Bloom was still riding high in Hollywood from his amazing role as Legolas in the Lord of the Rings trilogy that he was kind of like a shoo-in for the part. Christian Bale reportedly auditioned for this role but he did not make it. But he was seriously considered for the part along with fellow actors Tobey Maguire and Ewan McGregor. Orlando Bloom actually did very well as Will Turner, doing it in the first three films, and reprising his role in the fifth film Dead Men Tell No Tales.
3 Acted in The Fighter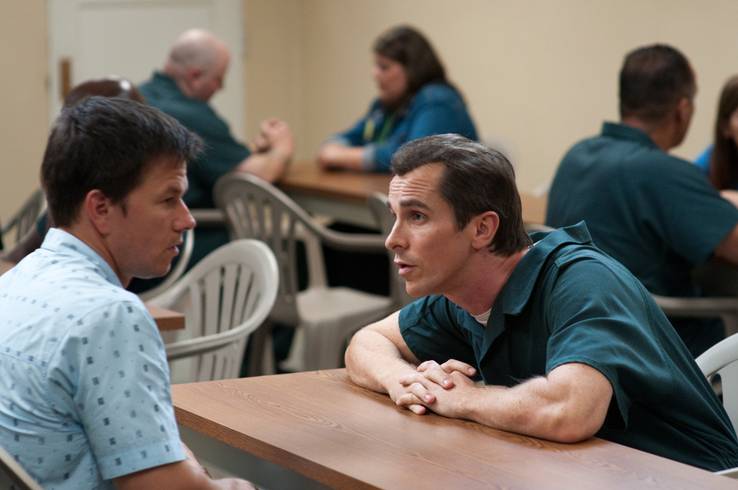 In terms of recognition in acting, The Fighter is Christian Bale's crowning achievement. This is the sole film that won him his first and only Academy Award so far. Bale was awarded an Oscar for Best Supporting Actor in 2010 for his goosebumpy, bone-chilling and spot-on portrayal of Dicky Eklund. Bale was nominated for an Academy Award in three other separate occasions, but he was, hands down, one of the best performances of his career.
The Fighter was a 2010 film that starred Mark Wahlberg, Christian Bale, Amy Adams, and Melissa Leo. Wahlberg plays real-life boxer Micky Ward, and Bale played Micky's half-brother, Dicky, whose boxing career was as interesting as Micky's. A boxer who almost eat Sugar Ray Leonard in his prime, and then got addicted to cocaine. Dicky only wanted the best for Micky, he wants his little brother to avoid the path that he's gone down, but in helping, he has become kind of a distraction. The way the real Dicky Eklund talks, his mannerisms and gestures, were all copied by Christian Bale. It was a performance worthy of an Academy Award, and it was an Oscar-deserving of Christian Bale. What could be the next film that wins Bale his second Oscar, he could be walking up the stage in 2019 accepting another one.
2 He is an Environmental Supporter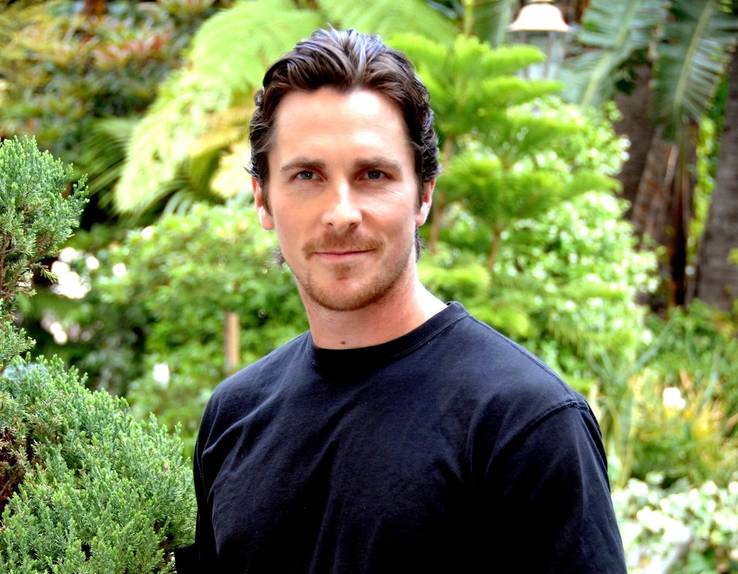 Christian Bale, just like most actors and celebrities, is active supporters of their own favorite causes. Today, most of these causes are geared towards helping the environment. Making the environment a safer place for people and for the future generation. Protecting and preserving the environment, the animals, the habitats, and the ecosystems all over the world. Bale is a supporter of the Fulfillment Fund, Screen Actors Guild Foundation, Small Steps Project, Sea Shepherd Conservation Society, Greenpeace and the World Wildlife Fund.
The Sea Shepherd Conservation Society is a non-profit organization founded in Washington and aims to protect marine life and raise public awareness. They fight and stop illegal hunting and destruction of marine wildlife, like whaling, shark poaching, seal hunting, and commercial fishing. Greenpeace is one of the biggest and most popular environmental organizations in the world. Founded in 1971, Greenpeace's mission and goal is "to ensure the ability of the earth to nurture life in all its diversity." WWF, also known as World Wide Fund for Nature, has over five million advocates and supporters from everywhere in the world. It is the largest environmental organization and has been working to make a better Earth since 1961. They mostly work on conservation for endangered animals like the panda, which is also the organization's famous logo.
1 His Tremendous Transformations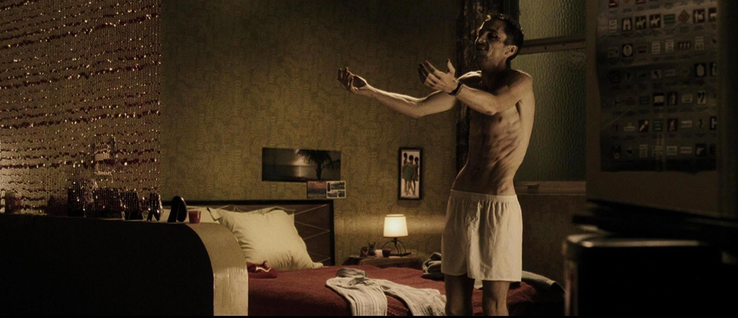 Christian Bale is one of only a handful of actors who has the discipline to lose weight or change his body shape for a role in a film. This is not the Renee Zellweger weight loss in Bridget Jones' Diary, not even the Tom Hanks weight loss in Cast Away. This is hardcore weight loss, Christian Bale puts the loss in weight loss. He goes all-in for some of his movies, weighing as little as 120 pounds, that's crazy, for a man who is 6-feet tall! It's not an easy feat to commit to a character and to a film like this, and he's done it at least three times. The three movies most notable for Christian Bale slimming down to nothing but skin and bones are The Fighter (2010), Rescue Dawn (2006), and The Machinist (2004).
Christian Bale's secret to slimming down is not exactly a secret. He shares in an interview in Men's Journal that it's not in a professional manner that he lost weight, just whiskey and cigarettes when he was younger. But now that he is older, he had to seek medical and professional help to alter his physique. Just look at his journey, where he went from skinny (The Machinist) to shredded (Batman Trilogy) to fat (American Hustle). Now his new film is the fattest he's been, playing Dick Cheney in Adam McKay's biopic of the Vice President, Backseat.
References: BoomsBeat, MovieFone, UseLessDaily, TVOverMind, Wikipedia
Source: Read Full Article