20 Things Fans Should Know About CW Star Willa Holland
Willa Holland is one of the busiest actors in the industry, in particular on The CW, the network where Holland found fame twice, first on Gossip Girl and next on Arrow. Ever since she was young, she's been working non-stop. At the tender age of 7, she started modeling and continued to do that after nabbing a part in The O.C. when she was only fourteen. Her career was so hectic that she had to take two sabbaticals out of exhaustion. When she returned renewed, she starred as the lead in the movie Tiger Eyes at the same time she began starring in The CW hit Arrow.
She received rave viewers for her portrayal on Arrow and for Tiger Eyes, she garnered a lot of attention from the public, so much so that she even won the 'Boston International Film Festival Award' for 'Best Actress.' In her downtime (!) she does voice-over work for a video game series. And rather than stay out and party with new faces of the Hollywood Party Elite, she prefers to stay in to wind down from the stresses of being in the business.
You probably don't know that, just as you probably don't know that director Brian De Palma is her ex-stepfather. There is, in fact, a lot more to know about this rising starlet, which is why we've compiled this list of 20 unusual things fans should know about this CW star.
20  She Has A Famous Ex-Stepfather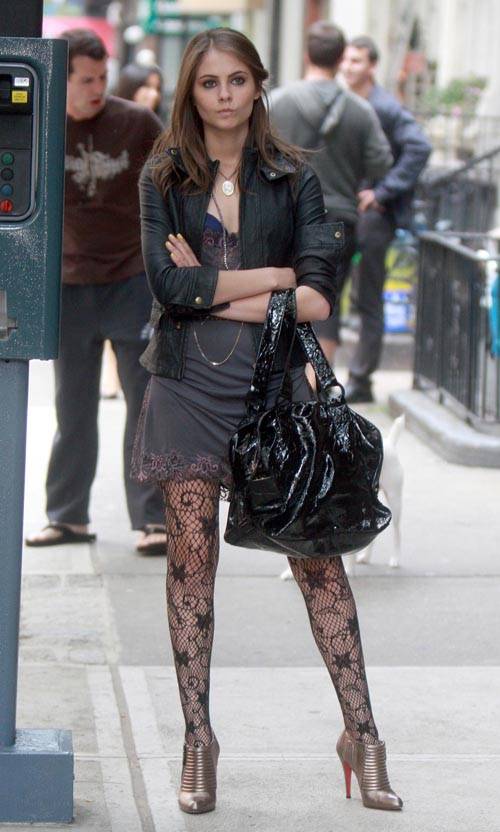 When her mother divorced Holland's father, she remarried Brian De Palma, the esteemed director behind the hits Scarface and Carlito's Way. Their relationship lasted only two years, from 1995–97. This makes Brian the ex-stepfather of Holland.
Then Steven Spielberg intervened when he caught sight of Holland playing at his house, which was next door to stepfather De Palma's home in the Hamptons. As Holland recalled, Spielberg "was filming . . . wedding scenes and home videos." When her parents came to pick her up, Spielberg insisted, "You've got to put her in front of a camera." De Palma was all for it, too. The rest is history. (Source: Variety)
19 She's A Singer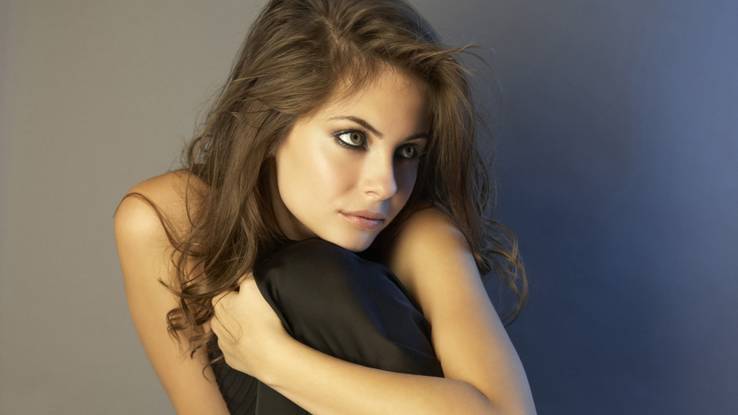 Holland was tapped by superstar director Spike Jonze to contribute music to his skateboarding film, Pretty Sweet. She ended up singing and playing ukulele for the film. She said,
"It's seriously such a rough edit; it's insane. I couldn't believe he [Jonze] put it iTunes. I was like, 'Are you kidding? Oh my god!' My voice sounds so bad." It's no, but…
Holland speaks-sings lines such as "It's a bitter life but pretty sweet," which evokes the singing of Leona Naess, particularly her song "Lazy Days" which also reflects the mood of Holland's singing, which is spending hazy afternoons doing nothing. (Source: JessHolland)
18 She Started Her Career When She Was Seven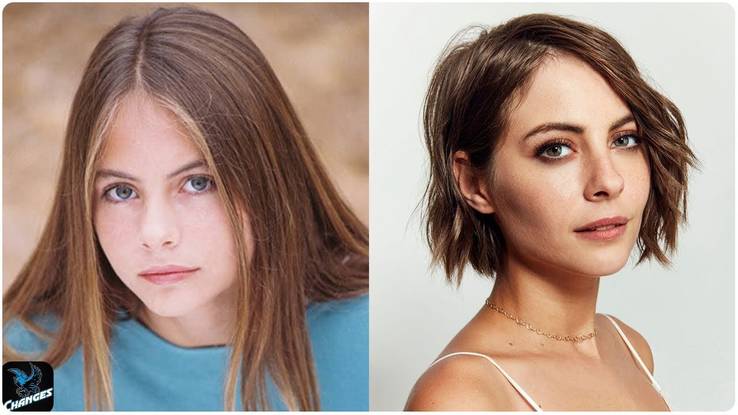 Willa took Spielberg and De Palma's advice and started her acting career first as a model. She signed with Ford Models at the tiny age of seven and was so good at what she did that she was named the top child model in the US until she was 11.
As she grew up in front of the camera, she was noted for her striking good looks and having the right body size for modeling. She did campaigns for Guess and Burberry. Her bo-ho chic style, coupled with a tad of edgy grunge, was Holland's go-to look, which Ford noticed and tried to cast her in parts wearing her signature style. (Source: Mandatory)
17 Fashion In Her Life And Her First Modeling Gig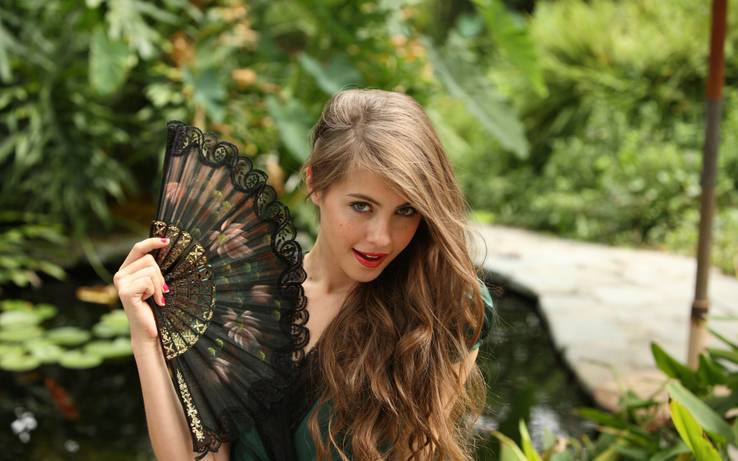 Holland still remembers her first modeling gig. She told Elle,
"It was a fashion story. . . In the photo they wanted me to eat Chef Boyardee the entire time. And they told me to get it all over my face and I was like, 'Seriously?"
But even though she eventually moved on to acting, the fashion world still plays a large role in her life. "It's always been. My mother is very into it. But I've kind of learned a different sense of value in the last couple of years. I don't really shop too much anymore; I learned that my mother's closet is more like my department store."
16 Her Official Debut As An Actress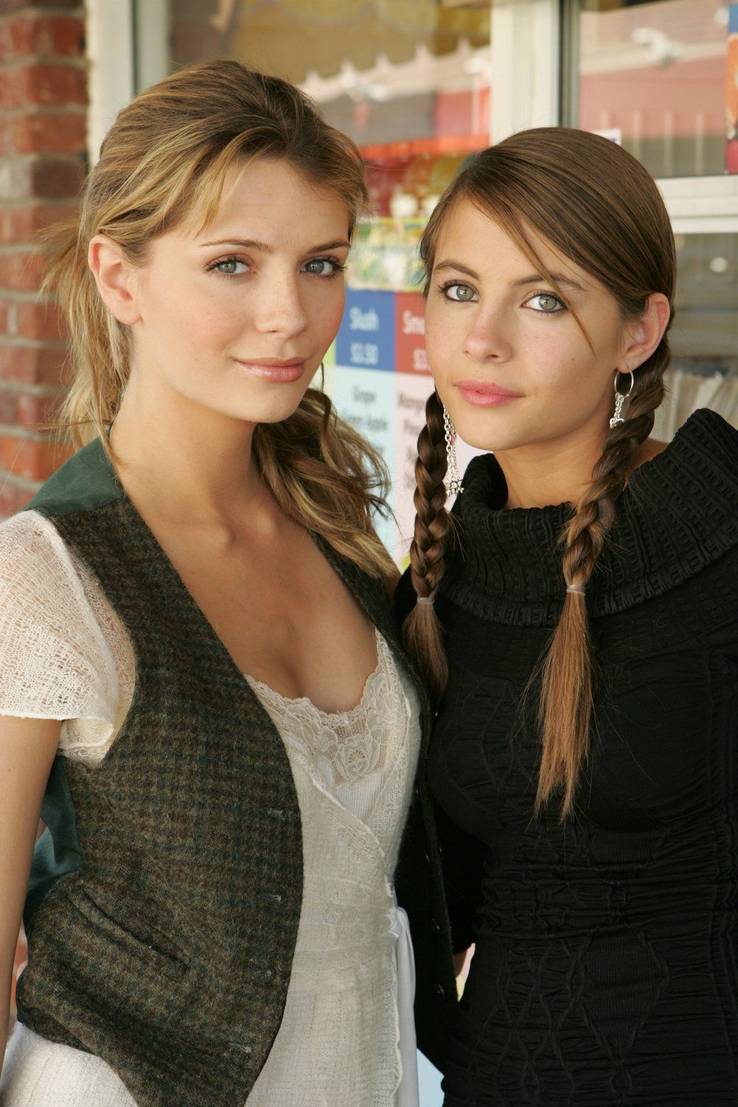 In 1999, De Palma took Holland to a theatrical talent agency. Since then she has appeared in many national commercials. During 2001 when Holland was ten, she worked alongside her cinematographer father in Ordinary Madness.
Her big part came when she landed the role of Kaitlin Cooper on The O.C. in In season 3 she played a recurring character. In season 4, during The O.C.'s last season, she became a regular. In season 3, she tried to date her older sister's surfer friend to mess her up. In the series, Willa's character dates a character played by the popular music star Chris Brown in the 4th season of the show. (Source: IMBD)
15 Kaitlin Cooper Was First Played by Shailene Woodley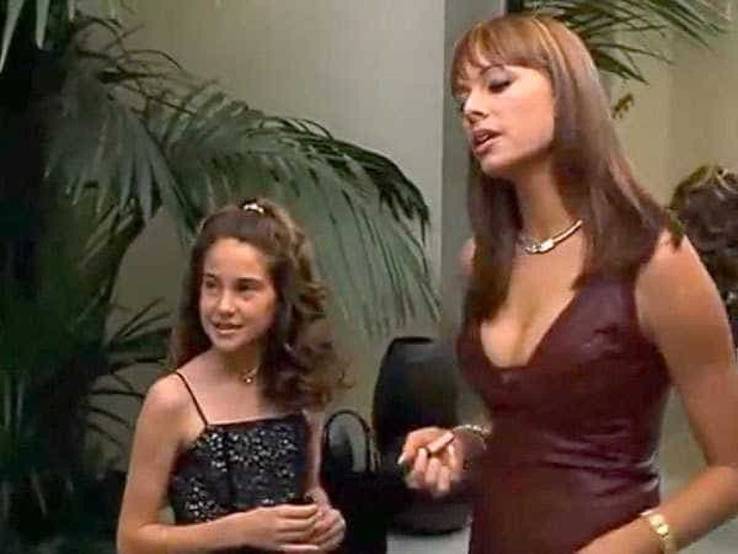 On The O.C. 14-year-old Willa played Kaitlin, Marissa Cooper's little sister. But in season one, it was the now-superstar Shailene Woodley who played the role, who was terminated in season 2. Kaitlin in season 1 was not a major character, and she was occasionally seen in family outings.
Then Kaitlin disappeared in Season 2. To keep the character "alive," the producers made their characters mention Kaitlin a few times. One was during a conversation between Caleb and Julie and another was in a conversation between Marissa and Jimmy. During one particular conversation that established the plotline for Kaitlin, it's revealed that Julie Cooper, Kaitlin's mother, sent her away to boarding school. (Source: Bustle)
14 Holland Started To Play Kaitlin Cooper In Season 3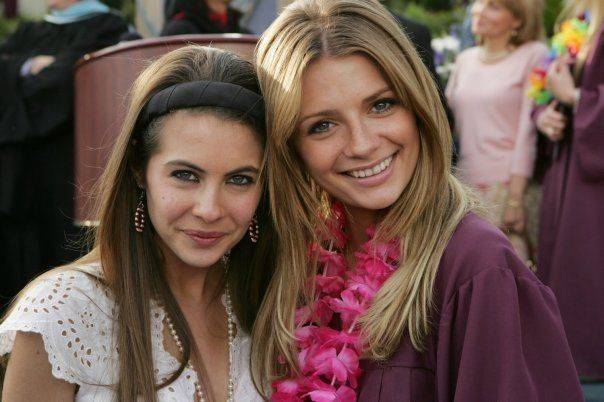 Holland's guest role in season 3 of The O.C. included having her returning to Newport Beach after being at boarding school. Fans joked that she was never around family holidays until she returned.
Kaitlin is the pot-stirrer in season 3. She made Seth addicted to weed whackers. She flirted with her sister Marissa's friend, who was a surfer and who had feelings for Marissa. She stole money allegedly to help her friend get rid of the baby. Then Kaitlin disappeared again until she showed up at the 3rd season finale claiming to want to attend Marissa's high school graduation when really she wanted to "rule" Marissa's former private high school.
Featured Today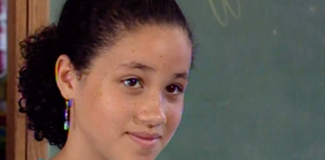 24 Rare Photos Of Meghan Markle Before She Became A Duchess

Recasting The Joker: 25 Actors Who Could Replace Jared Leto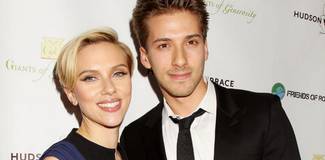 20 Surprising Celebs With Less Talented Twins

13 Holland's Character Stirs Up More Trouble As Regular Cast Member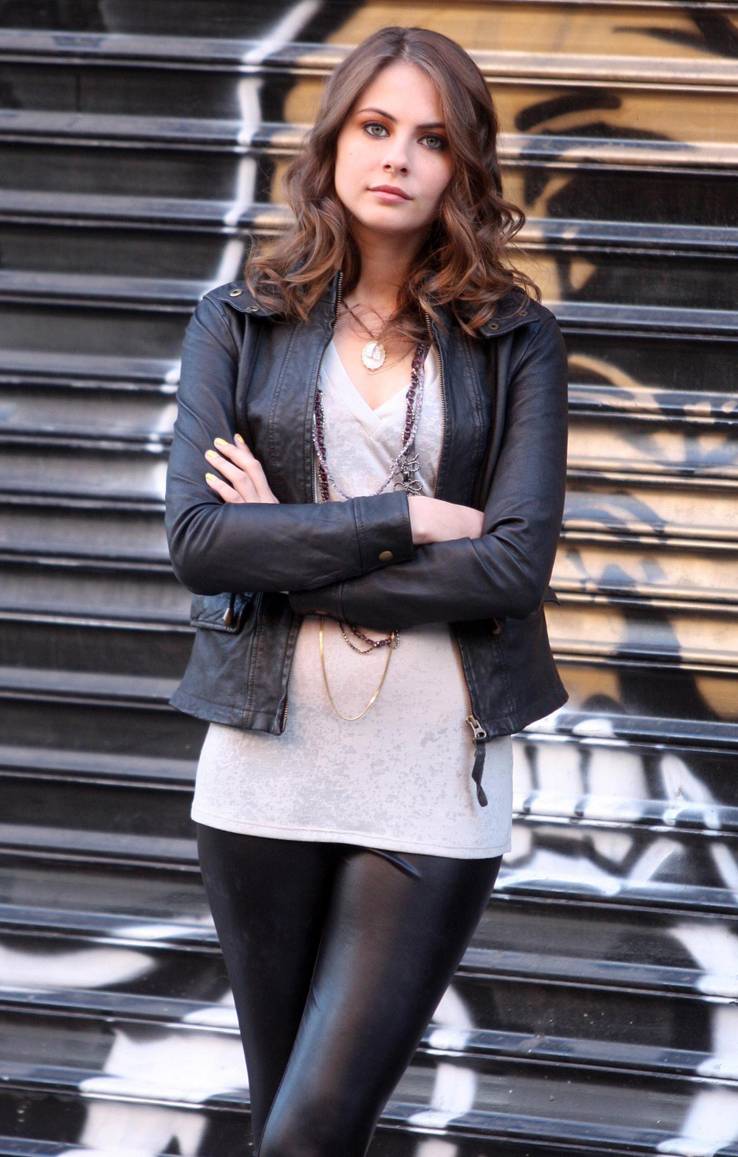 In Season 4, Holland became a regular cast member rather than a recurring one. She continued to stir up trouble in Newport Beach, which we guess is normal at that age (she was 16 at the time). She continued to smoke, she stole clothes from a charity and threw parties, to name a few. When she learned that her mother was now seeing Frank Atwood, Ryan's father, she did everything she could to break them up because she had grown attached to Gordon Bullit, a billionaire whom Kaitlin wants as her father and tries to keep setting him up with her mother.
But she's not always bad. Kaitlin develops real bonds with Ryan and Seth, as well as Taylor Townsend.
12 She Took Year-Long Sabbatical After Whirlwind Turns in Movies
Holland admits that her acting schedule is grueling. As soon as The O.C. ended, she took on more roles. She then traveled the world to make some films, but they all flew under the radar and were not hits. She played Colin Firth's daughter in the movie Genova in 2008. Also in 2008, she starred in the coming-of-age comedy Middle of Nowhere, which also starred Susan Sarandon. After a couple of more films, she was exhausted and took a year-long sabbatical "to figure some things out."
She said, "I was literally non-stop for three or four years from about [the age of] 14 to about 18, 19," and then right before I turned 20 I was like, 'I need a break.'" (Source: FashionDressOutlits)
11 Her Character On Gossip Girl Was To Bring Down Jenny Humphrey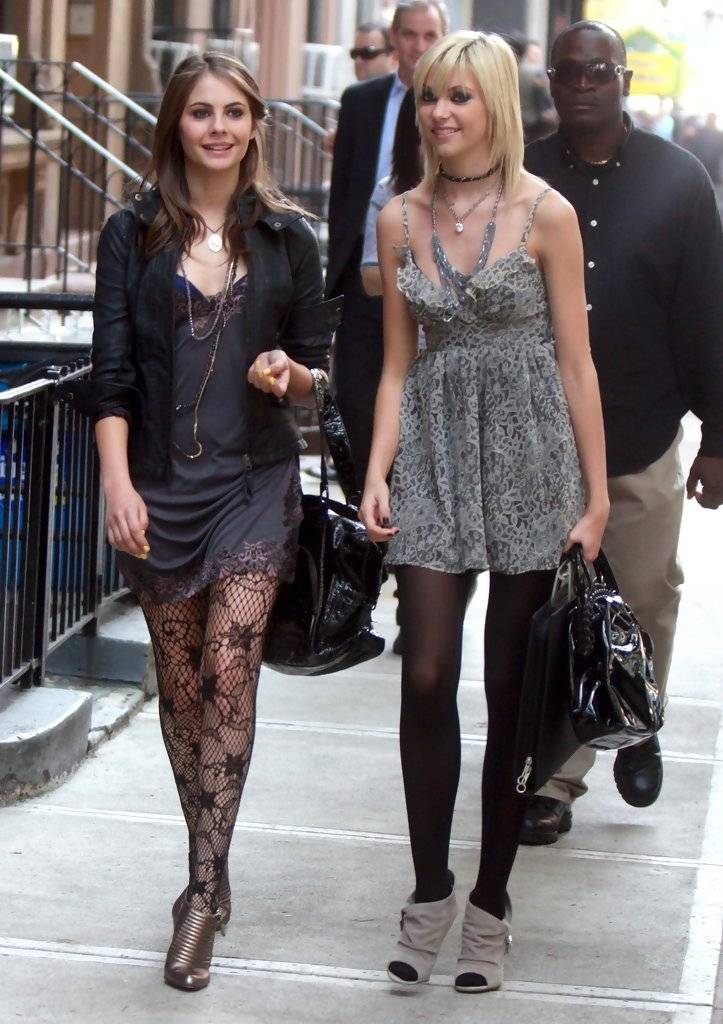 In 2008, before her sabbatical, she made guest appearances on the cult-hit Gossip Girl, which was co-created by The O.C. creator Josh Schwartz. So she worked with Schwartz on two of his series. She played bratty model Agnes Andrew who teamed up with Jenny Humphrey to start a fashion line with Jenny making the dressing and Agnes modeling them and using her contacts to form a bonafide business.
But when she found out that Jenny double-crossed her by going to backers alone, Agnes went ballistic and burned all the clothes Jenny made. Talk about wacko! Then she disappeared and reappeared later to get revenge on Jenny.
10 She Decided To Leave Arrow Becuase Of Exhaustion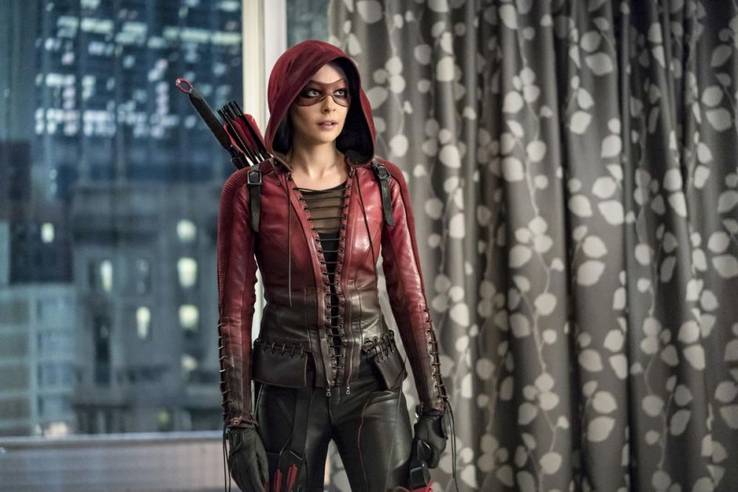 In 2012, she starred in The Arrow.  She played Thea Queen, who was turned into a rebellious socialite when her playboy brother disappeared for five years. By the time she ended the role, instead of getting a happy ending, Thea had set out to right her father's wrongs.
It was Holland's choice to leave the series. Being on a TV show that lasts for 23 episodes per season can take a toll on you, and it certainly did so for Holland, as she was exhausted. She approached executive producer Marc Guggenheim about her decision in season 4, so for season 5, he reduced her role from 23 episodes to 14. She exited the show in season 6 after starring in 10 episodes.
9 She Does Voice Overs For Video Games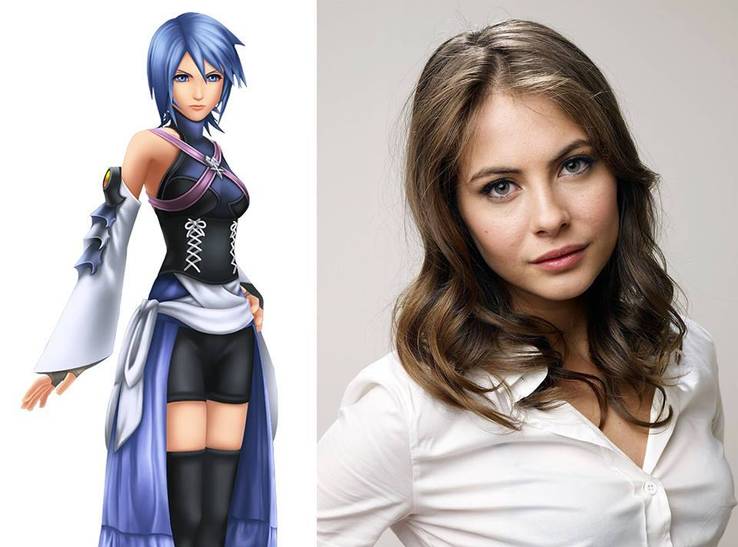 Holland has been known not just for her acting, but also for doing voice-overs for video games. In 2006, Holland lent her voice to Scarface: The World Is Yours, a video game, to portray the character Aqua. It was so successful that she reprised her voice over for Aqua in Kingdom Hearts Birth by Sleep.
Two years later, in 2012, she did another voice-over for Kingdom Hearts 3D: Dream Drop Distance. In 2014 came Kingdom Hearts Birth By Sleep, and in 2017 came Kingdom Hearts 0.2: A Fragmentary Passage. Holland's voice-overs by then were tied to the video game, and she was asked to play Aqua in a future video game called Kingdom Hearts III, which is slated for release in 2019.
8 She Owned The Year in 2012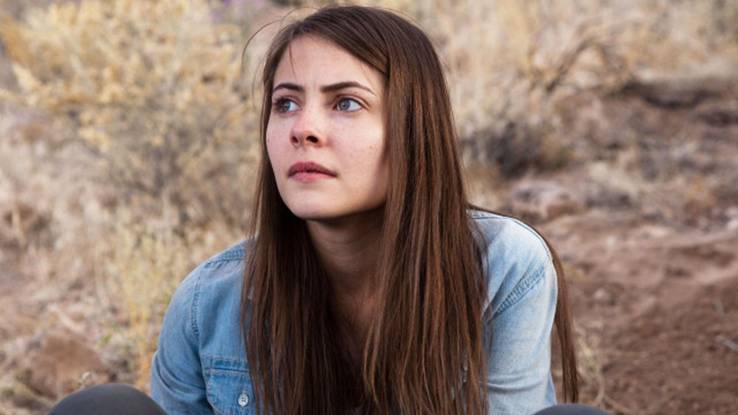 In 2012, Holland's acting career marched forward when she landed two roles, one in the movies and one on a TV series. In Tiger Eyes, a movie adapted from the YA book by famous author Judy Blume, she starred as Davey Wexler. The film was released in April 2012, and Holland said:
"Adapting a Judy Blume book is something I really wanted to do, and you couldn't grow up in the '90s without knowing about 'Tiger Eyes' and reading it. It should've been assigned to all teenage girls."
Then came her big break, a regular cast member in the Arrow, which is base on the Green Arrow comic books. (Source: QuoteMaster)
7 Holland Actually Liked The Character She Played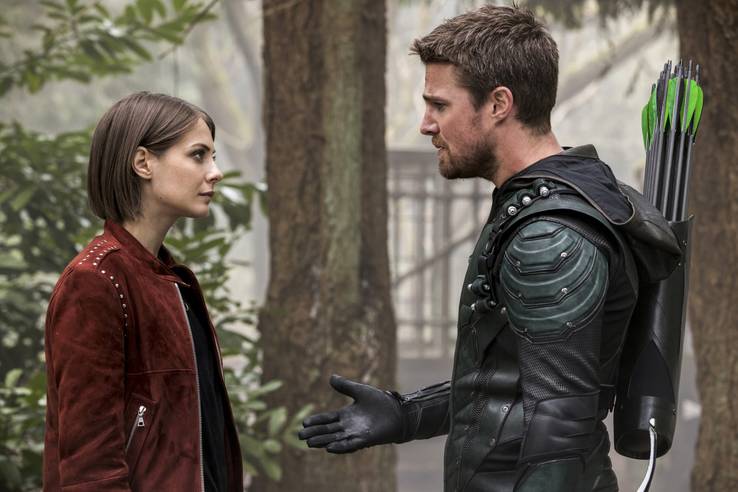 Arrow is about the origins of Oliver Queen, a.k.a. the Green Arrow. It focuses on how the origins came to be, as well as how his family gets mixed up with the other characters.  Holland said about her character that "She's kind of a rambunctious teenager."
Her brother dies and she turns into him, a party-goer. Then he returns and has matured, and he no longer likes her doing the party scene. There's a resentment out there and the show uses their growth as a metaphor about growing up as a teen. Holland likes her character a lot, and said,
"She plays herself very tough . . . but deep down, she's a very broken girl inside. It's nice to have someone who's not exactly all pieced together." (Source: Seventeen)
6 Producers Had To Figure Out Holland's Exit Strategy On Arrow
When Holland left Arrow, EP Marc Guggenheim had to figure out Holland's exit strategy on the show.
He said, "Well, the simplest thing to do is bring Colton back and have her and Roy ride off into the sunset together, sort of the way they do at the beginning of the episode.  That's what's expected given the story that we've told with Roy and Thea since season 1. But because it's the obvious choice, that was one of the first we dropped because it's so patently apparent. Killing her off was never on the table. I've always been very sincere and consistent in my view that Oliver just can't lose his last remaining family member. So that was never even on the table." (Source: EW)
5 On The Arrow 2013 Season Finale
Early on in Arrow, in 2013, a relationship developed between Thea, Holland's character, and Roy Harper, a new character portrayed by Colton Haynes. ET wondered what Holland thought about Harper, and she said,
"I love that Roy…  made Thea realize she wanted to be virtuous. She got her head . . . back on her shoulders thanks to him. Seeing how reckless he's been with life choices despite having so much potential, Thea realizes she doesn't want to be reckless anymore. And she didn't want him to waste that potential either, so now she's trying to coax Roy into thinking that way too. It's slowly becoming a healthy relationship for both of them."
4 When Her EP Wondered If She Would Ever Return To Arrow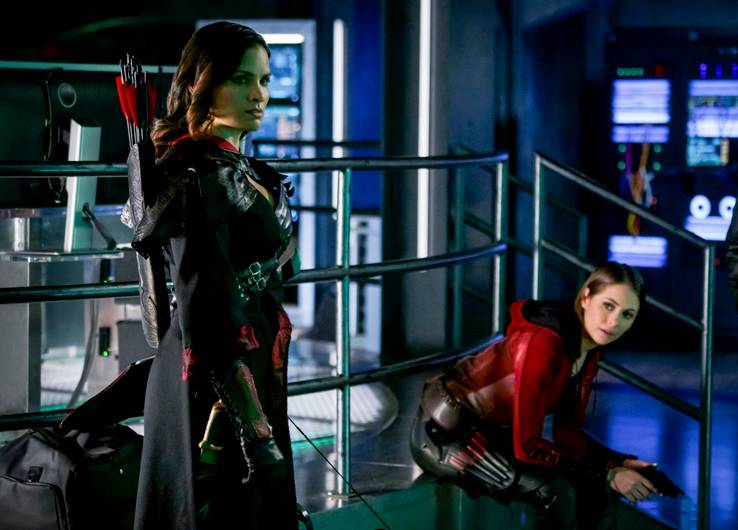 EP Marc Guggenheim, when asked if Holland would return to Arrow, said:
"[H]onestly, it's totally up to Willa. . . [What} I love about Arrow— and I think this is true for the other superhero shows as well. . . is no one is ever gone. Even [those] who've been killed off are never gone. People can come back in a variety of different ways. I think we know Willa's just finished Arrow, she's looking to see what other opportunities are out there for her. But I love this idea of Thea, Roy, and Nyssa making an unlikely trio, exploring a different part of the Arrow-verse. It would be a shame not to revisit it. . .  I don't know what the future holds, but there are potentials out there." (Source: EW)
3 She Was Stressed Out Being The Lead In A Movie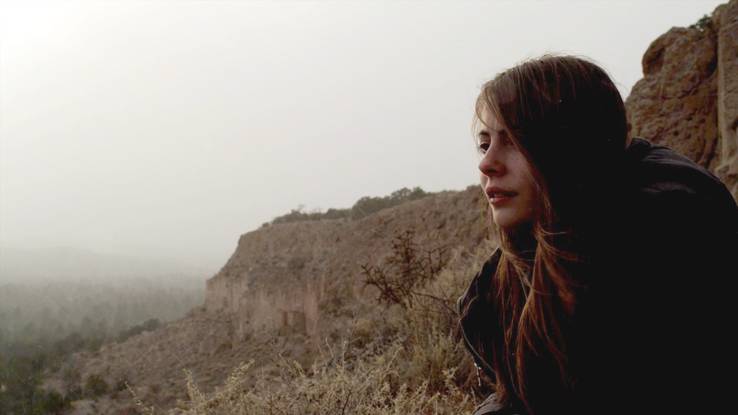 According to Elle, when Tiger Eyes premiered, Holland said she would not see it:
"I don't really watch things that I do. . . I'm too critical of myself and not necessarily in a constructive way." And while she's never been nerve-wracking while making a movie, she was so for Tiger Eye. She said,
"It was definitely a unique form of stress that I'd never really felt before. The film was the first time I was ever number one on a project; I was working five days a week, 12-to 18-hour days and. . . '[there] were a lot of emotional scenes. When I saw it all on paper I was like, "Oh man, this is gonna be tense!."
See, even veteran actors get stressed over a role!
2 She's Too Discreet When She Dates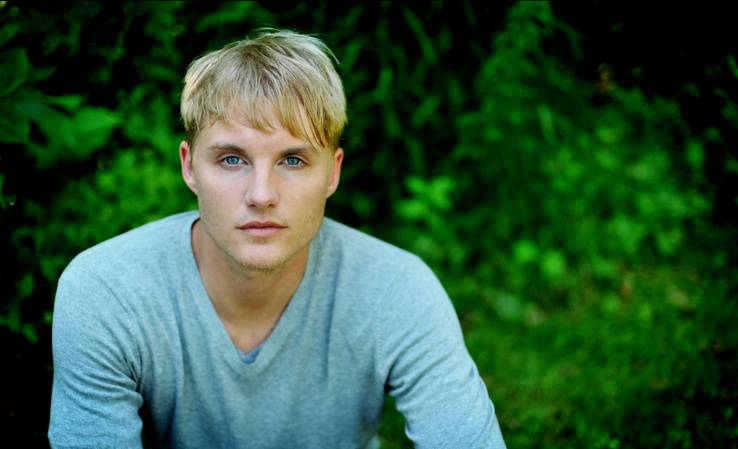 Holland may play the bratty party-girl, but in real life, she doesn't go clubbing, she doesn't stay out late, and she doesn't date new men each month.
The surprising thing about her dating is that we never know when she's in a relationship. There's no reveal on People or TMZ, no one to corroborate whether or not she has a boyfriend. The first whiff we had about her relationship status was that all the way back in 2009, she was dating Toby Hemingway, which lasted a year. Flash forward and Holland started dating a New York-based photographer Nate Walton in 2016. That's like such a long time between the two men! She confirmed the relationship by adding a few pics of him on Instagram. (Source: WhosDatedWho)
1 She Has Bright Ideas For Future Projects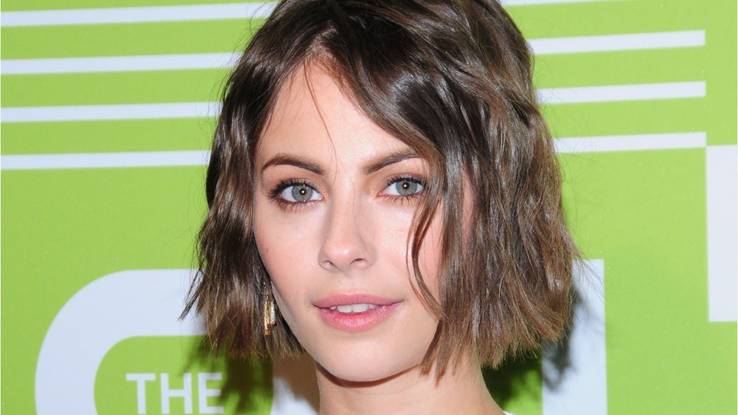 Years after playing Kaitlin Cooper, to this day Holland is still being typecast to play the pot-stirrer or the rebellious teen. Even in her last high-profile gig on Arrow, she was also rebellious. This makes her a "little peeved."
According to Wonderland, in the future, she wants to direct, produce or write scripts. She even has an idea of a movie in mind based on the "crazy, romantic" story of how her parents met for the first time on a boat in the Caribbean. "When my mom told me it, I was like, 'If there's any story that I was born to tell I think it was this. Thank you for having me so I can do this now.'"
Source: Read Full Article