20 Things Kristen Stewart Has Done Since She Left Twilight
For a teenage heartthrob tale to hold water it needs to not only have a perfectly chiseled eye candy caliber of a man, for whom ladies trip over their feet trying to catch a glimpse of, it also needs a damsel to catch his eye. The type that would be the object of jealousy and guile rage for having stolen the aforementioned man's heart.
This is exactly the image that Kristen Stewart portrays. Although she had been on the silver screen from a tender age, many grew accustomed to her name when she played the role of Bella Swan in the blockbuster movie series Twilight where she acted alongside Robert Pattinson and Taylor Lautner.
Her role in the vampire romance story thrust her into the limelight at the age of 17 and sped her to Hollywood superstardom at breakneck speed. However, when the final Twilight movie Breaking Dawn Part 2 was released in 2012, and we had come down from the frenzy that was Bella and Edward Cullen, Kristen disappeared, only to reappear and shake up every image that we had created of her. Breaking up with Robert Pattinson, shaving her hair and dropping a curse word on Saturday Night Live, it is true that she has had a lot going on. Here, are 20 things that Kristen Stewart has been up to ever since she left Twilight:
20 She and Robert Pattinson are no more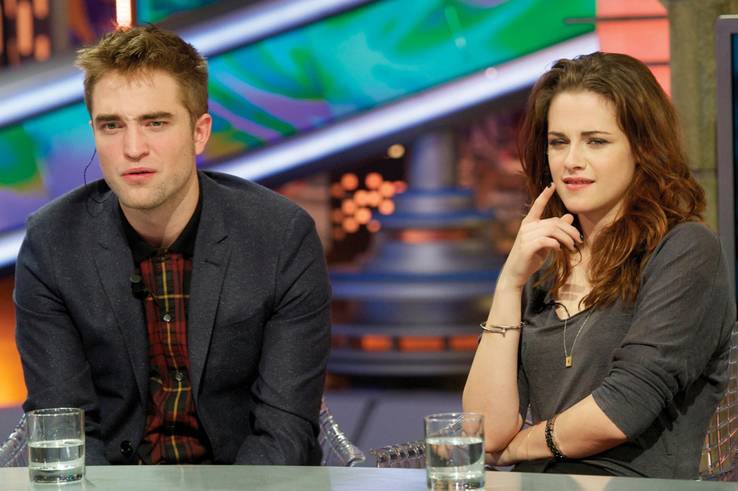 Robert Pattinson and Kristen Stewart—once collectively known as "Robsten"—had an intense, dramatic relationship that may have been more insane off screen than onscreen; which says a lot, considering they played supernatural, melodramatic characters in The Twilight Saga. Trouble in paradise began when Stewart was busted in the summer of 2012. Even though Pattinson took Stewart back after she had issued a public apology about the Sanders saga, the damage was too severe to be undone. By May 2013, the pair were done for good. (Source: HollywoodLife)
19 She Cut Her Hair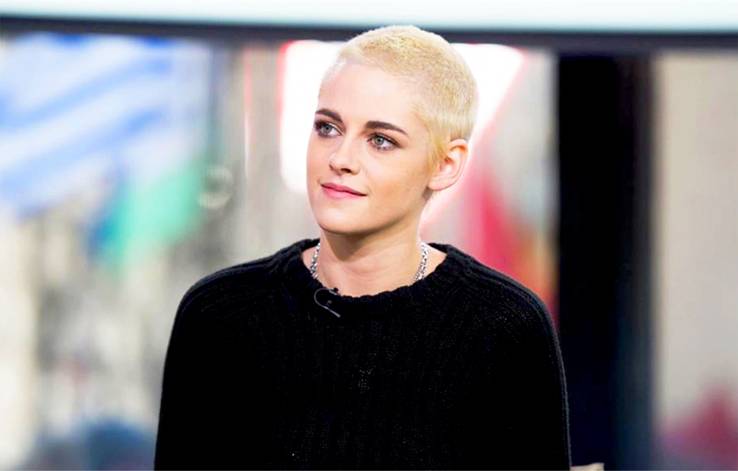 In 2016, the actress shocked many when she spotted a new, and largely unexpected hairdo when she stopped by Today Opens a New Window show. The 26-year-old actress she chatted with co-hosts Savannah Guthrie and Willie Geist about her drastic new look. She also made a red carpet appearance on Tuesday, March 7th at the Los Angeles premiere of her then latest film, Personal Shopper. She revealed that the choice to shave her hair was not purely for fashion reasons; resounded that it was practical and would be easy to manage when she began filming the William Eubank–directed movie Underwater, in which she played a mechanical engineer who worked on an oil rig on the ocean floor. (Source: USMagazine)
18 she got twilight fans to stop liking her
Although she had acted prior to 2008, Kristen Stewart was introduced to most of us as Bella from the Twilight movies. Many people, however, did not like her or her acting, saying that she was boring, passive, and extremely monotonous. She also was on the receiving end of wrath from Twilight fans after she broke up with co-star Robert Pattinson. In spite of being fully aware that she is not liked by a section of Twilight fans, she did not allow it to bother her. Even when praise comes to her on twitter, she told The Sunday Times, that some hate would always come her way, more so after her high profile split that brought Robsten to an end.
17 She Became Open About Her Private Life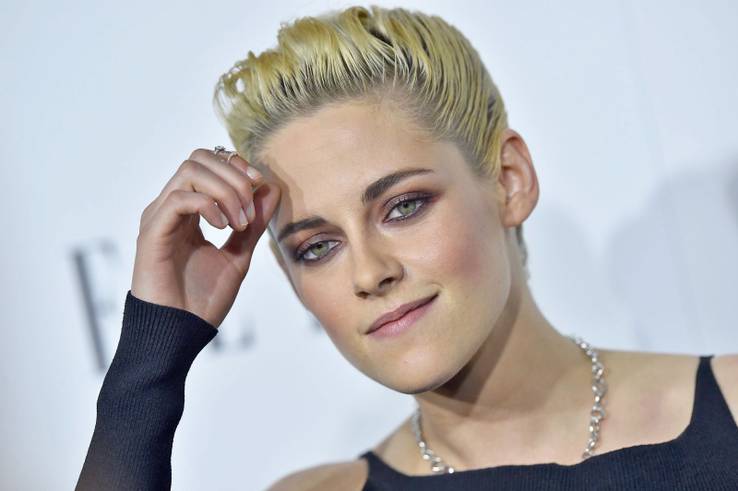 Every celebrity tries as hard as they can to keep their private life away from the prying eyes of the public, and Kristen Stewart was no different. She used to fight like heck to keep her private life private, including her relationship with her Twilight co-star Robert Pattinson, but then she came to grips with her celebrity status. For years, Kristen Stewart resolutely tried to keep her private life out of the public eye. Now, though, the actress says that she has decided to share her relationship experiences with the world as an opportunity to "make even one other person feel good about themselves". (Source: TeenVogue)
16 Quit Blockbuster Movies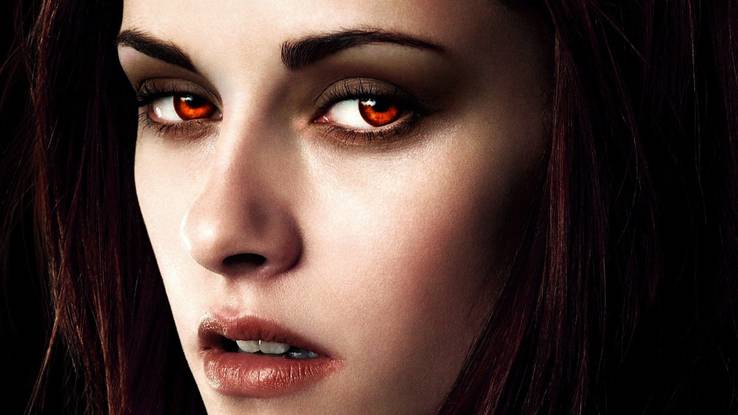 Kristen Stewart has come a really long way from her Twilight days. In recent years, the actress has made a notable shift in her career and movie choices, leaving big-budget studio flicks behind in order to focus on indie movies. After starring in the Twilight series the actress has begun paving a more independent path. In addition to a critically acclaimed turn in 2014's Sundance selection Camp X-Ray, Stewart co-stars with Oscar winner Julianne Moore in this year's Still Alice. She also won France's prestigious Cesar Award for her performance in the Cannes Film Festival choice Clouds of Sils Maria. (Source: WMagazine)
15 She Ranted On Saturday Night Live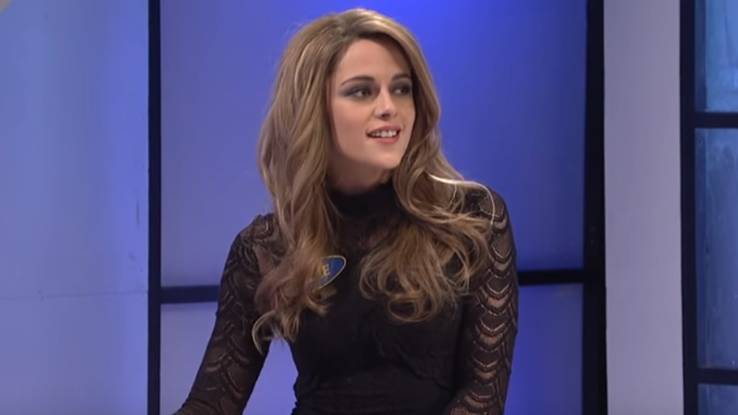 You must be quite a celebrity when a future man in the white house becomes interested in your life. In 2012, future president tweeted nearly a dozen times about the Stewart and Pattinson's on-again-off-again relationship. Kristen Stewart mocked the many tweets about her former relationship to Robert Pattinson during her monologue on Saturday Night Live. Stewart seemed bemused by his obsession and read out a few of his tweets on the show. She noted that he was not a huge fan of hers but she was okay with it. The actress also committed the ultimate SNL faux-pas by accidentally swearing during her monologue. (Source: Twitter)
14 She Got Tattoos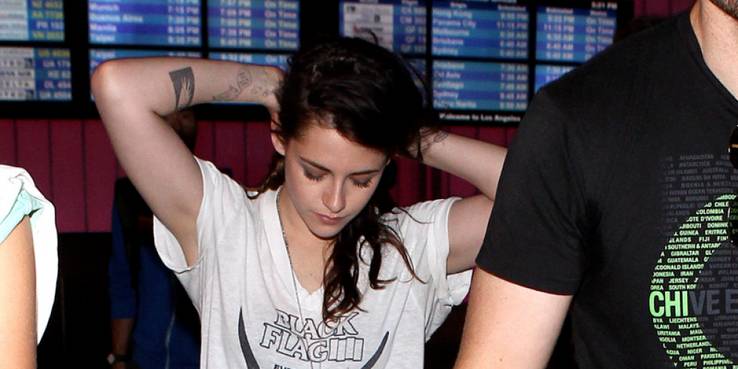 Kristen Stewart has been in the limelight for long and has an immense fan following. She is not really a tattoo buff, but Kristen still sports some tattoos on her body. Her first tattoo is a tiny symbol on her wrist which is an infinity sign. She has, on her left hand, a tattoo written upside down which says: "one more time with feeling". There is another of arrows on the back of her right arm, just above the elbow and also got one of four lines on the side of her right wrist which represents the punk band, Black Flag. Kristen got to have a fake tattoo while filming Clouds of Sils Maria (2014) which she later turned into a permanent one. It is part of Guernica which is a Picasso painting. (Source: StealHerStyle)
Featured Today
20 Reasons Why Sophie Turner Will Remain An A-Lister After Game Of Thrones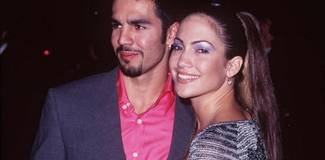 25 Celeb Marriages That Couldn't Hit The One Year Mark

13 Celebs Who Dislike Being Famous (And 13 Who Love It)

13 She Was On The Cover Of Variety Magazine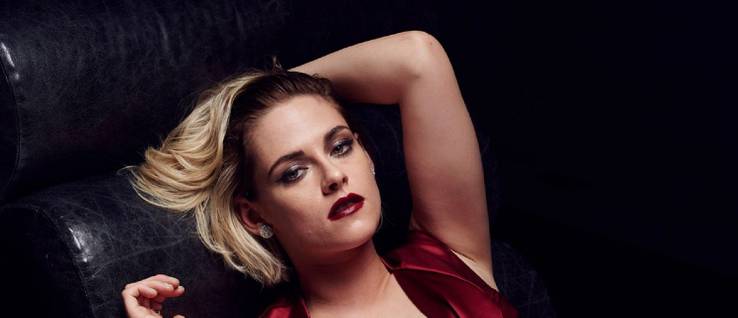 After a period of making news for all the not so right reasons, Kirsten Stewart felt it was time to reinvent herself. What better way to do this than to appear on the cover of Variety magazine's Cannes cover. She made a statement alright, and her edgy look made waves for days. She also let her guard down and shared two very important points that were not only values that she lived by, but were also very relevant to the modern world. The Cafe Society actress insisted that she was not hiding from the press, but just preferred to keep a low profile and protect herself.
12 She Took A Sabbatical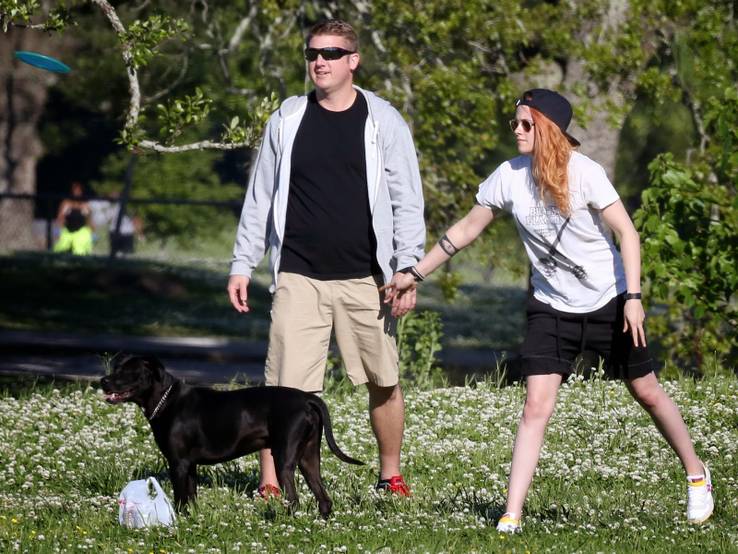 When faced with an impending burn-out, taking a sabbatical from work to try something new is good. In 2014, Hollywood actress Kristen Stewart announced that she would be taking a sabbatical from work. The actress explained that the previous two years had been especially busy ones for her, and since she started in the profession so early, she never had the time to explore other creative aspects of herself. KStew admitted that after working "for a solid two years" she just really wanted to keep a low profile. She said that she needed to breath though was a bit hesitant about divulging exactly what she would be doing during her time off. (Source: TimminsPress)
11 She Appeared On Snow White And The Huntsman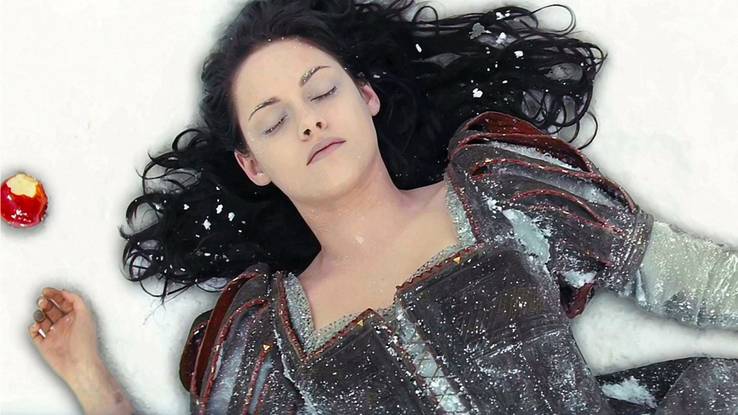 Playing the role of Bella Swan on the Twilight Saga catapulted Kristen Stewart to Hollywood superstardom and made her the go-to girl for many roles with many producers wanting to cash in on her new found fame. One such title that was able to land her signature was Snow White and The Huntsman where she brought to life the fairytale of Snow White alongside Chris Hemsworth. Many critics have faulted Snow White and the Huntsman for, oddly enough, an absence of heart. This is a peculiar criticism for a movie that takes great pains to establish the emotional complexity of its characters.
10 She Won A Cesar Award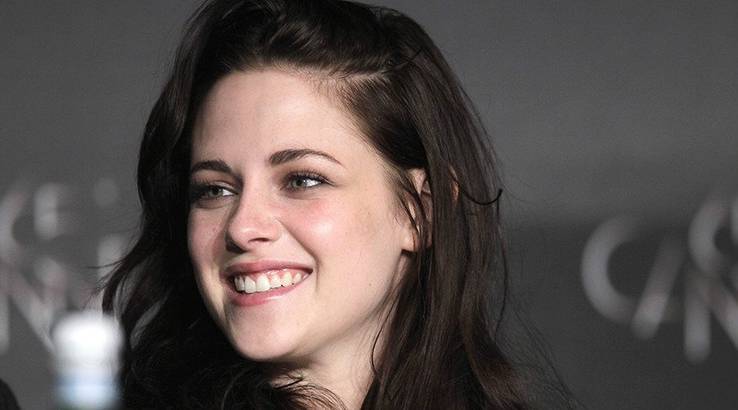 In 2015, Kristen Stewart made history by becoming the first American actress to win a Cesar – the French equivalent of an Oscar – at France's most prominent film awards show. Stewart won best supporting actress for her co-starring role in Cloud of Sils Maria, directed by Olivier Assayas and also starring Juliette Binoche and Chloe Grace Moretz. She revealed to reporters that the reasons why people made films in France were different from the reasons people made films in Hollywood and she preferred France. Clouds of Sils Maria premiered in Cannes in 2014 and was nominated for six Cesars including lead actress for Binoche, the best film, and director. Stewart plays Binoche's assistant in the drama. (Source: BBC)
9 Reunited With Her Onscreen Daughter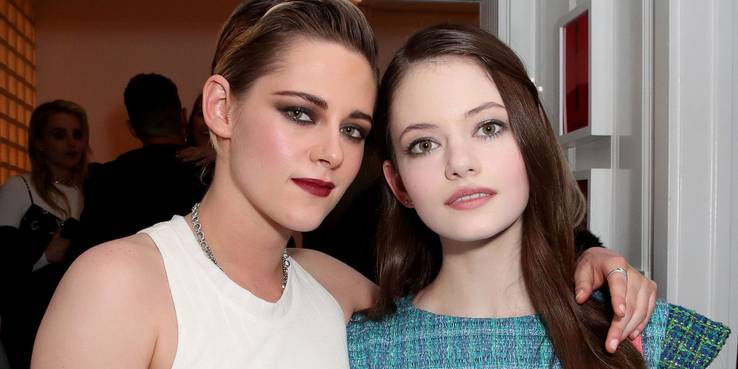 Kristen Stewart and Robert Pattinson's dramatic onscreen romance bore fruit in the form of a half-vampire baby girl. And it turns out Mackenzie Foy, who played Renesmee Cullen, is now old enough to attend parties with her on-screen mum. Mackenzie, who played Edward and Bella's daughter in the final film, ran into Kristen – who played Bella Swan in the saga – at a pre-Oscars event by Chanel, resulting in a Twilight reunion that made us feel seriously old. The former co-stars were seen chatting in what is believed to have been the first occasion they have met since 2012. (Source: Metro)
8 She Partied With Robert Pattinson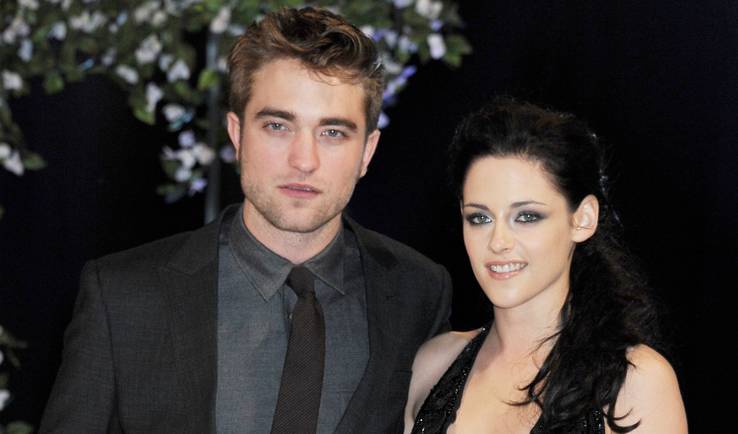 After their bitter and very public break up, Kristen Stewart and Robert Pattinson went their separate ways and continued living their lives. However, fans of RobSten almost had a ray of hope when the pair reunited at Lily-Rose Depp's 19th birthday party at the Chateau Marmont, five years after their split. The former co-stars and real-life exes were both snapped at the soiree, Pattinson clad in a hat, jeans, and sneakers. E! News quoted an eyewitness who said that the pair spent a few minutes chatting in the valet area during the party, and appeared friendly and on good terms.
7 She Became The New Face Of Chanel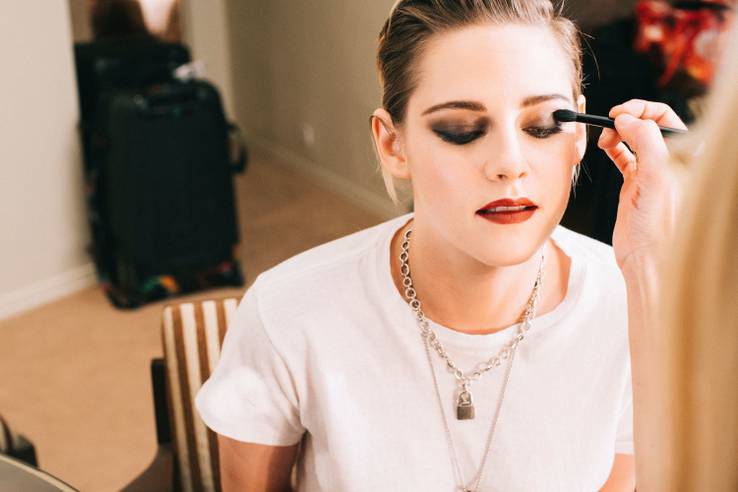 Kristen Stewart, a Chanel ambassador since 2013, has added another campaign to her roster in 2017: Chanel named Kristen Stewart as the face of Gabrielle Chanel women's perfume, created by Olivier Polge and the house's fragrance creation and development laboratory. KStew joined Gisele Bundchen, who was at the front of the Les Beiges campaigns, and Keira Knightley, who was the face of Rouge Coco lipsticks. The actress, who had fronted Chanel's Métiers d'Art collections, makeup campaigns, and was starring in the fashion house's current Gabrielle bag ads, starred in the campaign which came out in September 2017 September. The film was shot by director Ringan Ledwidge and photos done by Karim Sadli. (Source: WWD)
6 She Met With A Middle Eastern Prince For 500,000 Dollars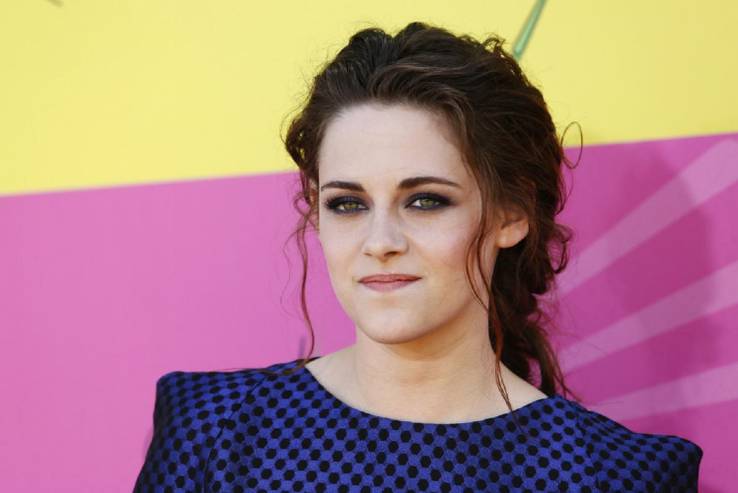 Kristen Stewart joined the long list of celebrities who went on dates to raise money for a good cause. In 2013, the then 23-year-old Twilight star raised $500,000 for charity in 15 minutes. Movie producer Harvey Weinstein claimed he brokered the lucrative deal with an unnamed Middle Eastern Prince, who wanted to meet the Twilight Saga star, in order to raise money for the Hurricane Sandy relief fund. The brunette beauty agreed to sit and talk to the royal for 15 minutes in exchange for a substantial donation to the Sandy relief effort. The wealthy prince reportedly paid the sum in cash up front and then met with Kristen briefly at Madison Square Garden in New York. (Source: Mirror)
5 She Auctioned Jewelry For Charity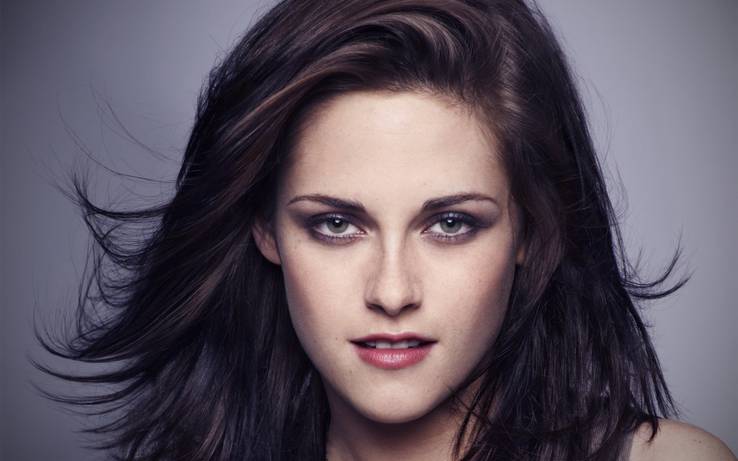 In 2013, Kristen Stewart kicked off the year with a photo shoot; an edgy, high-fashion photo shoot, this time for V magazine. Kristen Stewart struck a pose in Victoria Beckham for the cover of V Magazine's February issue, before giving an interview and looked so sultry in the black and white images. KStew was to auction the jewelry worn in her sizzling V magazine shoot for charity, it was later revealed. The caring Twi-star had chosen her favorite of the TENTHOUSANDTHINGS + Inez and Vinoodh's LOVE & ADORN pieces she wore in her snaps to donate. The money raised from the sale, organized by the fine jewelry brand, was given to Kristen's chosen charity, Children of the Night, which rescues children from prostitution. (Source: HollywoodLife)
4 Has A Project In Honor Of Her Birthday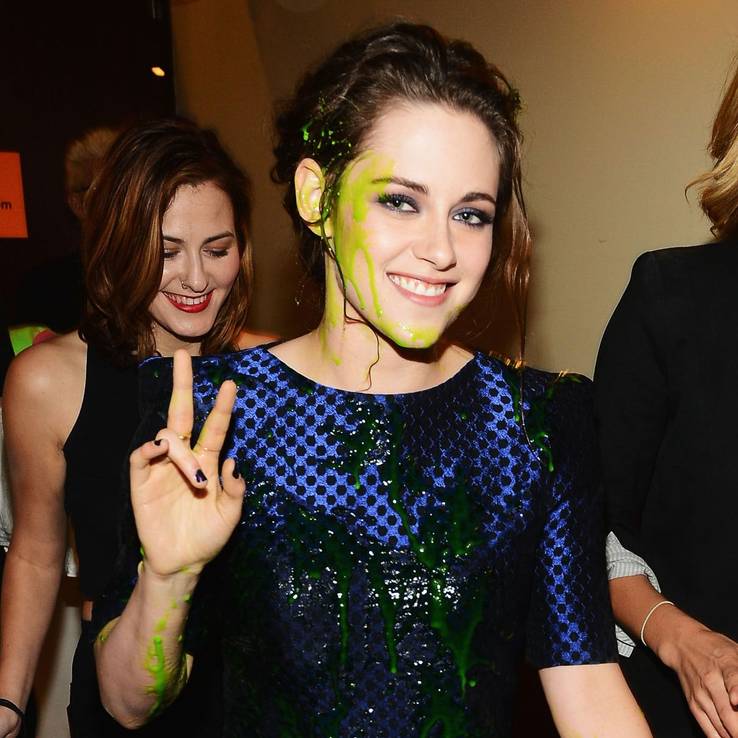 What would be the best birthday ever? Cake? Presents? Friends and family? How about having a foundation or project done in honor of the day you broke out of the womb? Well, Kristen Stewart has one of those. Each year for Kristen's Birthday, fans gather together to help raise money for a charity close to Kristen's heart, as part of the "Kristen Stewart Birthday Project" Since 2013, fans of Kristen Stewart have come together to raise money in her honor for her birthday. Over the years they have raised over $90,000 for different charities supporting causes such as the fight for a cure for Alzheimer's, helping animal rescues and helping Planned Parenthood. (Source: Blog.CharityNavigator)
3 Became A Rebel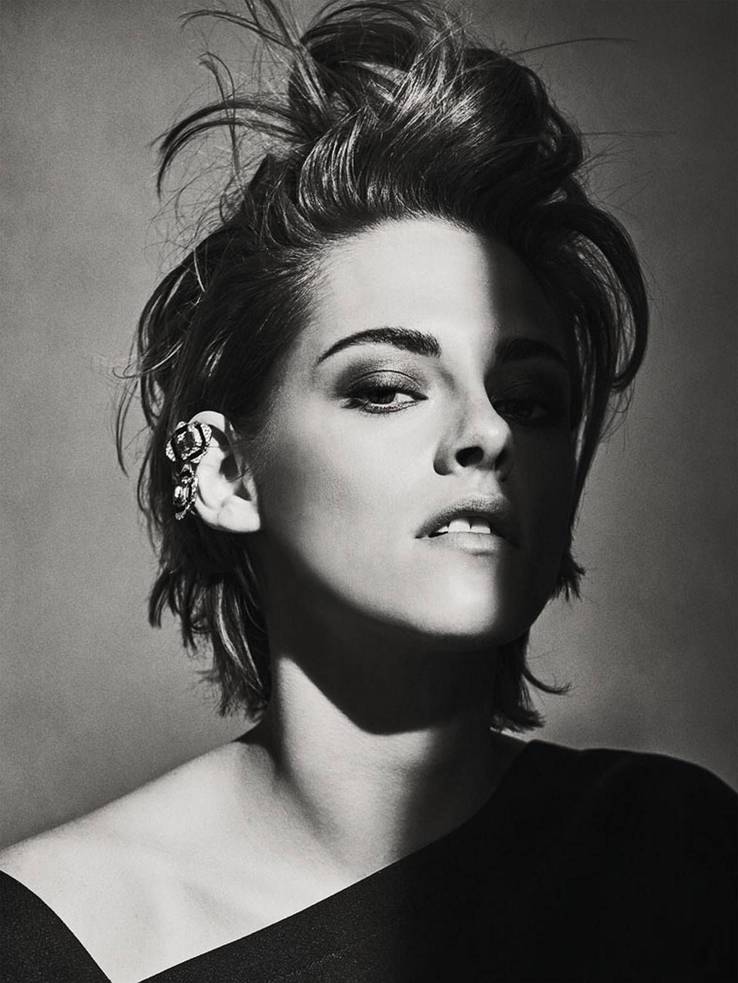 Kristen Stewart has made a name for herself for not being keen to play by the rules. She has made it a point to carve out her own path without regard for the opinion of many. The actress has been so well known for swapping out her heels for something more comfortable (usually Converse) during red carpet events, that in 2015 Footwear News wrote a list of all the times she actually kept her heels on. This instance, though, Stewart's barefoot rule may have been in protest of Cannes's infamous high heels-only rule. In 2017, she had spoken out against the rule to The Hollywood Reporter. Stewart went for her classic comfort move: taking her shoes off on the red carpet for the BlacKkKlansman premiere. You go girl.
2 Bought A Loft In Manhattan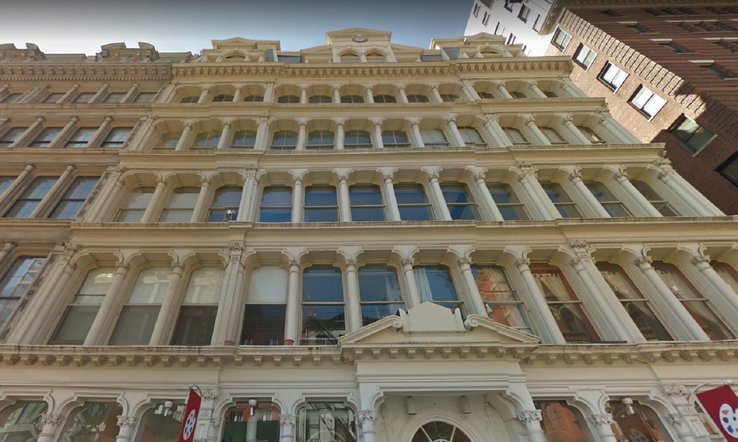 After years of maintaining a number of homes on the West Coast, Kristen Stewart finally bought an apartment in New York in 2017. The actress used a trust to make the $5.64 million purchase. It was her mother, Jules Mann Stewart, who was listed as the trustee. It seemed only fitting that the actress, who has rejected the glitz and glamour kind of lifestyle to have purchased the particular apartment—the 3,000-square-foot raw space, three-bedroom, two-bathroom unit on the second floor on Bond Street. The house was an authentic artist's loft. The listing was very clear though, about the state of the apartment, stating that it was going to need some renovations. (Source: Variety)
1 Fell Off The Wagon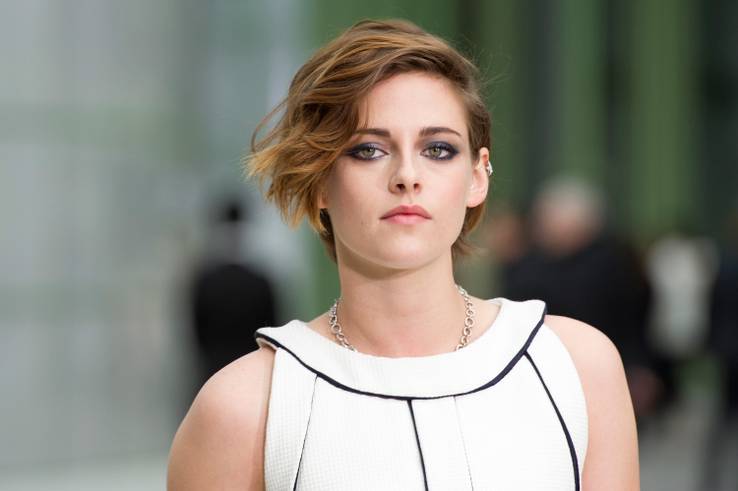 While she was still dating Robert Pattinson in 2012, Kristen Stewart once admitted that she quit smoking and has put the dirty habit behind her. When she was asked about smoking, Kristen playfully revealed that she has given up the dirty habit, but did not want to talk too in-depth on the matter. However, sometime later, pictures of Kristen Stewart with a cigarette dangling from her mouth while taking out the trash surfaced. What was odd about it was that KStew walked around for a while with the full cig but did not light it. She told Conan O'Brien that to quit smoking had not been difficult for her because she was never addicted to nicotine, she was addicted to "having something in her mouth." (Source: DailyMail)
Source: Read Full Article