21 Probable Reasons Jennifer Aniston And Justin Theroux Could Not Save Their Marriage
Jennifer Aniston and Justin Theroux have announced their separation, sharing in a joint statement their "mutual" decision to "lovingly" part ways at the end of last year. When it comes to celeb splits, there's no question Jen and Justin's demise falls into the unexpected category, but a few recent clues indicate this A-list pair wasn't built to last. The estranged couple said in a joint statement to the The Associated Press on Feb. 15, 2018, "Normally we would do this privately, but given that the gossip industry cannot resist an opportunity to speculate and invent, we wanted to convey the truth directly. Whatever else is printed about us that is not directly from us, is someone else's fictional narrative. Above all, we are determined to maintain the deep respect and love that we have for one another."
They were a couple since 2011, but were only married two years before pulling the plug on the relationship. Jen and Justin knew that because of their celebrity status rumors regarding their split would surface and they wanted to address the issue in their statement. An insider revealed to E! News: "They fell in love and their different lifestyles didn't matter because their love was so strong. She never tried to stop him from being who he is and wanted him to continue doing what he loves. But eventually that caused them to grow apart and realize that being a couple didn't suit them.What the heck happened to this seemingly happy husband and wife? Here is a list of what could have possibly happened.
21 They may have had too little in common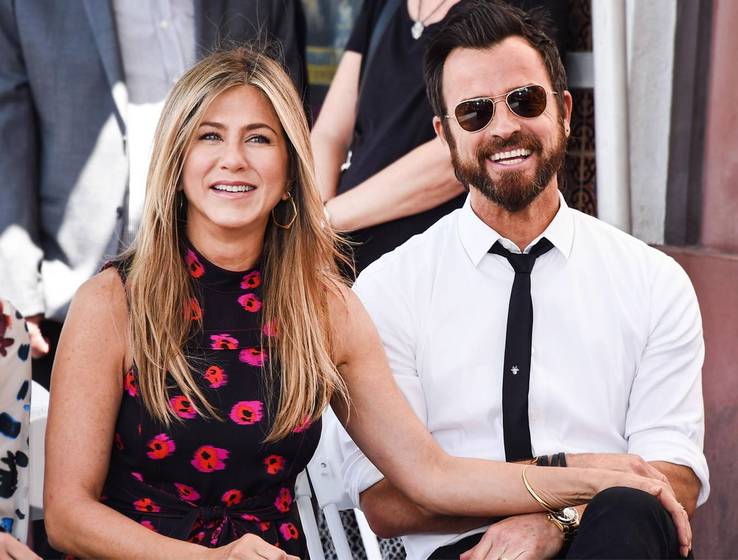 A source told E! News that despite their mutual penchant for wearing black, Aniston and Theroux are simply from different worlds.
"Jennifer and Justin fell in love hard and fast and yet they were never really suited to one another. He was a New York hipster that loved the alternative lifestyle and Jennifer was living a much more reclusive life when they first started to fall in love. The initial chemistry between them made it easy for them to ignore their differences and incompatibility … He's more nomadic, more of a free spirit, he's rugged and urban and Jennifer just isn't that kind of person."
The source added, "Jennifer's previous breakups had taught her to live a life that was very secular; her friendship group was small and consisted of people that she intimately trusted. Justin was used to being way more social and so that was a big concession for him … They've had problems for a while."
Something as simple as this can really put a strain on relationships because people are usually attracted to people that they have something in common with. If this first and foremost thing is not present in a relationship, it is hard to move forward with each person is constantly seeing disinterest in the other person's activities.
20 They were insanely busy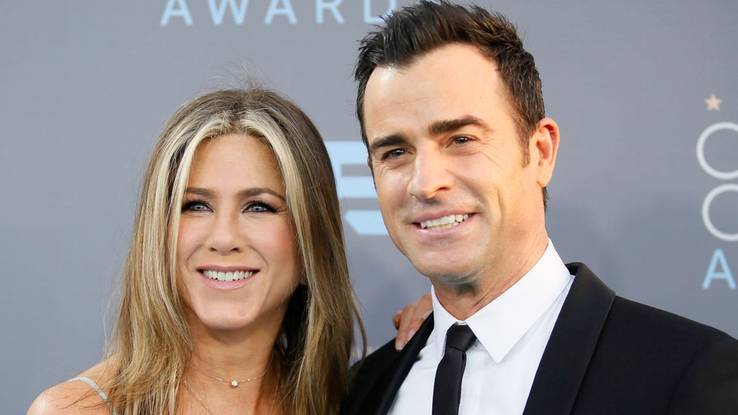 A source told People, "For years, even before they married, they compromised and did their own thing. It has involved long separations, especially for their work demands."
The last year was particularly grueling schedule-wise: After Theroux wrapped up work on The Leftovers, he did voiceover work for The Lego Ninjago Movie (2017), appeared in Star Wars: The Last Jedi (2017), filmed three more movies, and signed on for the TV show Maniac. Meanwhile, Aniston starred in The Yellow Birds (2017), filmed Dumplin' (2018), and signed on to an as-yet-untitled Apple TV project alongside Reese Witherspoon for 2018.
A source told Radar Online, "Jen's proud of Justin's work but she'd be lying if she said she wasn't looking forward to the end of his HBO series, The Leftovers, which has relocated to Australia for its third season." The insider claimed that "after Justin told her bosses were leaving a door open should HBO want another series, Jen flipped out … It would have been better if he could have gotten a serious movie career off the ground as that only involves him being away for six weeks instead of six months."
So it is very easy to see how such a basic thing as being too busy could get in the way of a healthy relationship.
19 They may have had a faulty foundation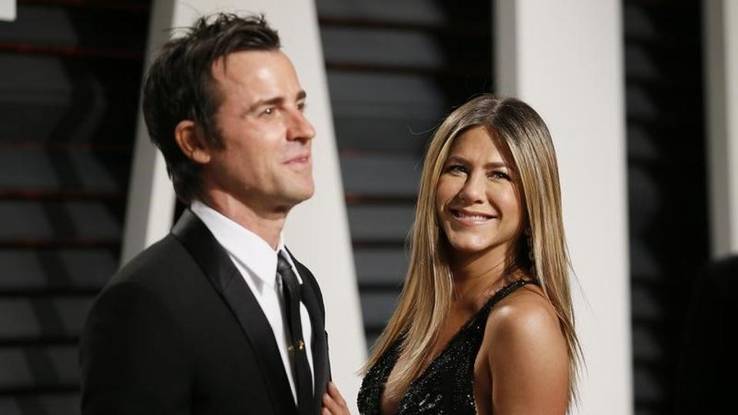 Aniston often gets painted as the victim of man-stealing Angelina Jolie, but it turns out he relationship with Theroux may have had a rocky foundation from the start. Before getting together with Aniston in 2011, Theroux was in a live-in relationship with stylist Heidi Bivens for 14 years. Bivens' mother told Radar Online, "Heidi told me what Justin had told her [after they broke up], that something was going to be written about him and Jennifer, that something was going on between them and he wanted her to know that it was nothing, there was nothing to it. Out of his own mouth he told my daughter there was nothing to [the news he was involved with Jennifer]."
A source told Grazia magazine (via Page Six), that Aniston tried to mend fences with Bivens. "Jen told Heidi that she understands what a painful time she has been going through and explained that she wanted her to know, hand on heart, that she would never steal another woman's man," the insider said."
They say that like houses, relationships need a stable foundation and that nothing can progress until that foundation is rock solid. After all, you don't ever see houses being built on sand.
18 They lived on separate coasts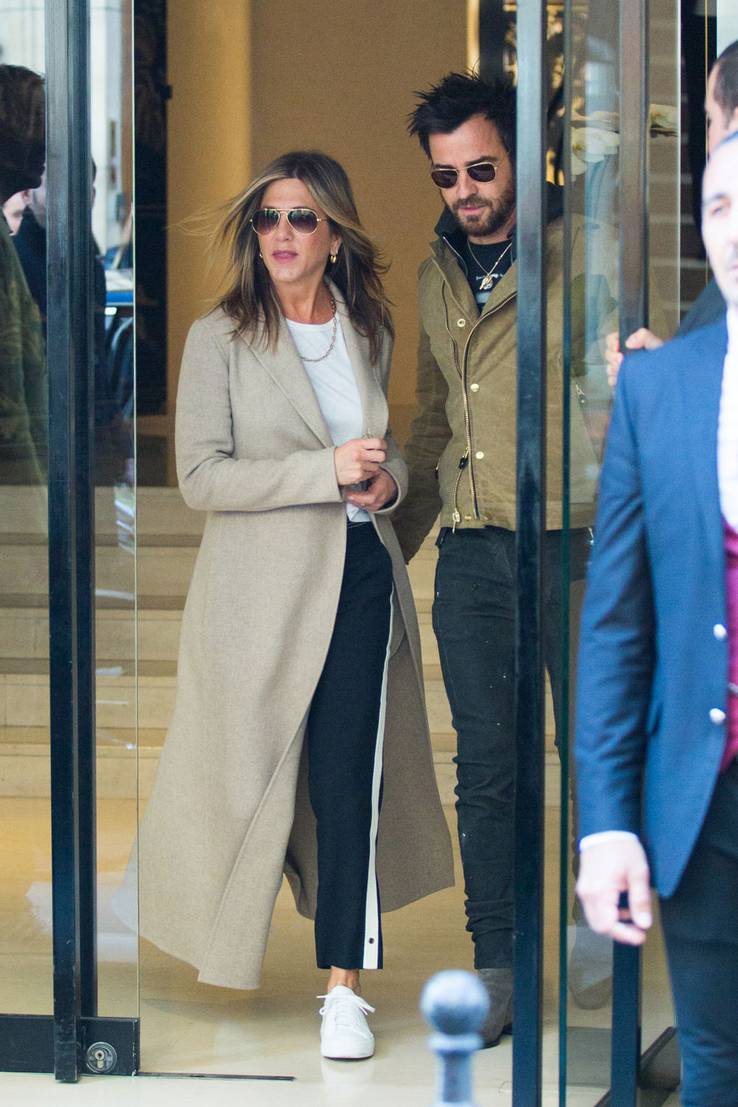 The biggest hurdle for Aniston and Theroux's marriage was the physical distance between them.
A source told People, "Jennifer loves her life in Los Angeles, and if anything, she has grown more attached to being there. Justin is not that comfortable or happy in Los Angeles all the time. He loves New York and always has."
An insider told Us Weekly, "Jen tried the whole living in New York City thing with Justin, but at heart, she is a California girl. New York City just wasn't ever going to be home for Jen … [Theroux] spent most of his time [with friends in New York]. Encouraging Justin to spend as much time as he wanted in New York City is what doomed the marriage. Jen thought by doing so, spending time without her would make Justin miss her more."
A supposed friend of the pair saw the split coming, telling In Touch, "Jen and Justin have arguments about where they should live. Jen can't stand the weather in New York and she hates not having a car in the city to drive to wherever she needs to go … She's always hoping that they can work out their differences — she sees a glimmer of hope every time Justin returns to LA … Unless there is a miraculous turnaround on both of their parts and they can actually live together in the same home in the same city, Jen and Justin could be history."
17 Did she want to become pregnant?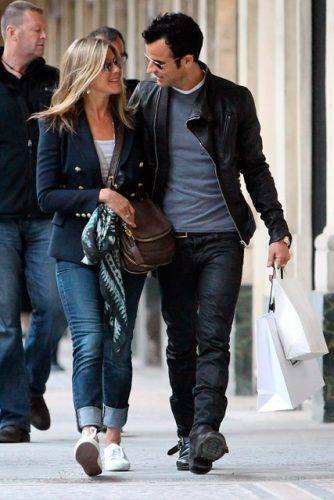 Aniston has been a constant source of media scrutiny since her days as Mrs. Brad Pitt, and her marriage to Theroux brought out tabloid hawks even more — and that devastated her, likely adding to tension within the marriage.
In a blistering op-ed for The Huffington Post in July 2016, Aniston wrote, "For the record, I am not pregnant. What I am is fed up … I may become a mother someday … But I'm not in pursuit of motherhood because I feel incomplete in some way … I resent being made to feel 'less than' because my body is changing and/or I had a burger for lunch and was photographed from a weird angle and therefore deemed one of two things: 'pregnant' or 'fat.' Not to mention the painful awkwardness that comes with being congratulated by friends, coworkers and strangers alike on one's fictional pregnancy (often a dozen times in a single day)."
Unfortunately, her op-ed didn't necessarily help. As Aniston told Vogue in August 2017, "I think the problem is the tabloids and the gossip columns taking the human body and putting it in a category. They're either fat-shaming, or body-shaming, or childless-shaming … I have worked too hard in this life and this career to be whittled down to a sad, childless human … I couldn't hear this narrative anymore about being pregnant or not pregnant; you have no idea what is going on personally in our lives and why that is or is not happening."
16 Gerard Butler may still be into her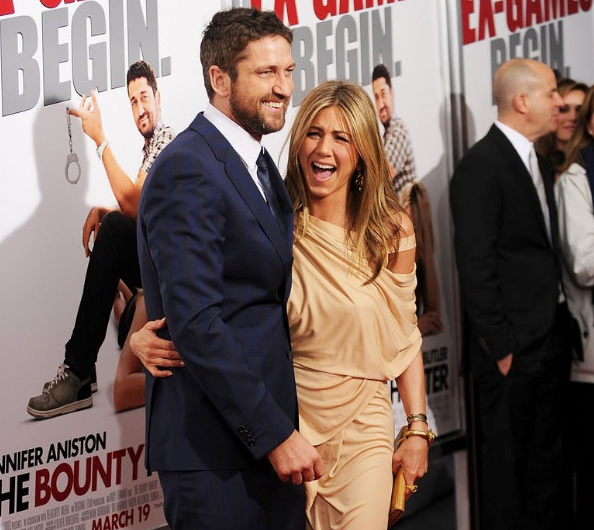 Aniston dated 300 (2006) actor Gerard Butler in 2009 while they were filming The Bounty Hunter (2010). Though the romance was short-lived, sources say the former co-stars may be giving it another go.
"Jen has been leaning hard on Gerard as her relationship with Justin continues to disintegrate," a source told Radar Online in February 2018, just days before news of the breakup broke. The source added that Butler telling Watch What Happens Live with Andy Cohen in January 2018 that Aniston was a better kisser than Angelina Jolie was no accident, either.
"It's no coincidence that just as Jen's marriage is imploding, Gerard made a public display of affection and loyalty toward her … She's really touched that Gerard is proving he has her back," the insider alleged. "Gerard told Jen he's still carrying a torch for her. He's made it clear that the timing wasn't right before, but he's ready to commit to her now."
This could be speculation, or it could be actually happening, and the only ones that will ever know are Jen and Gerard themselves, and maybe some relatives. Going back to someone you dated in the past also doesn't have a high success rate either though.
15 Did her eating habits annoy him?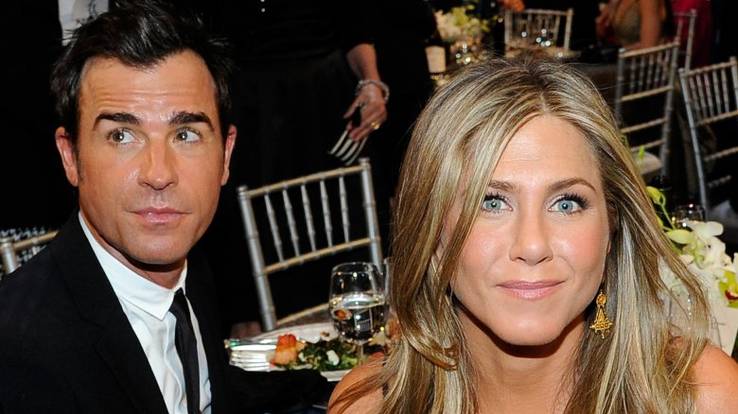 The ageless, ever-toned Aniston is one of Hollywood's most beautiful women and has been since she hit the big time with Friends — and she puts a lot of work into staying that way. Did her strict diet bother Theroux? This can definitely put some strain on some relationships. If one person if gluten-free, dairy free, nut free, and 100% vegan, and the other person eats all of the above all of the time, then you can see how that could become a nuisance. You would constantly have to be cooking two separate meals every single time you ate and could rarely, if ever, enjoy the same food.
A source told Radar Online in early February 2018, "Jen is banning all kinds of food from the house, and even though she's barely spending any time in New York these days, she won't let Justin have them at the apartment either. Right now, she won't touch anything with soy or dairy in it and freaks out if she so much as sees them in the fridge."
The source added that Aniston's behavior went beyond just watching her own girlish figure, alleging, "It's just Jen's latest way of controlling him. But this kind of behavior is not exactly going to help them get their relationship back on track."
Featured Today
25 Celeb Babies Born In 2018 With Names That Leave Us Baffled

Joey Lawrence Spotted With Pricey Car After Bankruptcy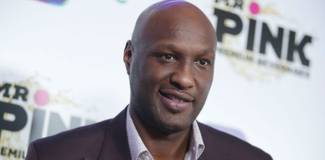 Rumor: Lamar Odom & Khloe Kardashian Texting After Tristan Thompson Scandal

14 The 'fight to end all fights'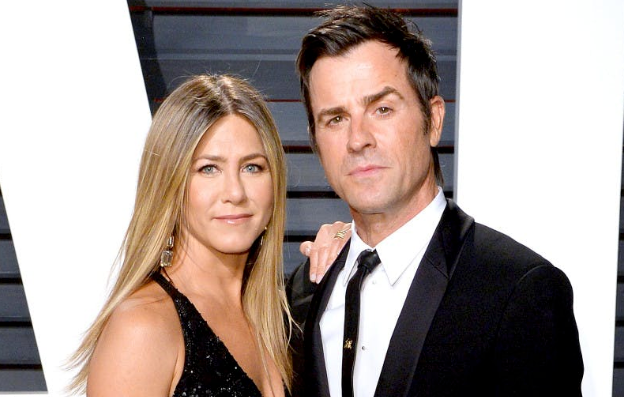 Apparently the last straw for Aniston and Theroux was one particular fight that started out minor but blew up into something major.
A source told Radar Online that "the fight to end all fights" shouldn't even have been a big deal. "It was a stupid argument — the kind of disagreement most couples have," the insider said. "But this time, things spiraled out of control, and Jen flipped out. She came at Justin really hard. It was a tongue-lashing of epic proportions. It was best for both of them that Justin removed himself from the situation before it got physical." The source added, "Justin's told people that Jen went too far, and he's not going back."
Still no word on what the heck they were fighting about in the first place, but chances are it wasn't over whether to have chicken or fish for dinner. There seems to be always one or two fights that every couple will remember they've had, and sometimes they can't find it in them to forgive each other after it has happened. It would had to have been extremely personal and hurtful for one fight to damage the entire relationship, but only they will know in the end.
13 She may not like his bros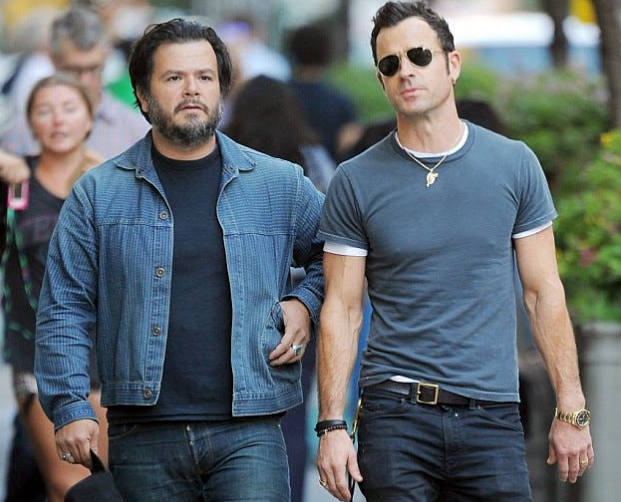 No one says you have to love all of your spouse's friends, but in light of the #MeToo and Time's Up movements, Aniston was allegedly even more frustrated with Theroux's bro brood than ever — in part because of the old adage, "You are the company you keep."
A source told Radar Online in January 2018, "Jen is really freaked out by all of the harassment stories around Hollywood and it's led to a reality check when it comes to Justin and his oddball buddies like Terry Richardson, Danny Masterson, and even Louis C.K." (Richardson, Masterson, and C.K. have all been accused of some form of misconduct or assault; only C.K. has admitted guilt.)
"These are all guys Justin seriously respected, but Jen's demanding he have no association with them going forward," the source said. "Justin likes to play up his edgy 'street cred' and his cool New York friends, but this is way more controversial than Jen would like, especially when she's dealing with her big corporate sponsors like Smart Water or production partners like Apple."
This is another thing that can ruin relationships. When your partner can get along with the same people you get along with, it definitely makes for a better relationship.
12 Was she jealous of his female friends?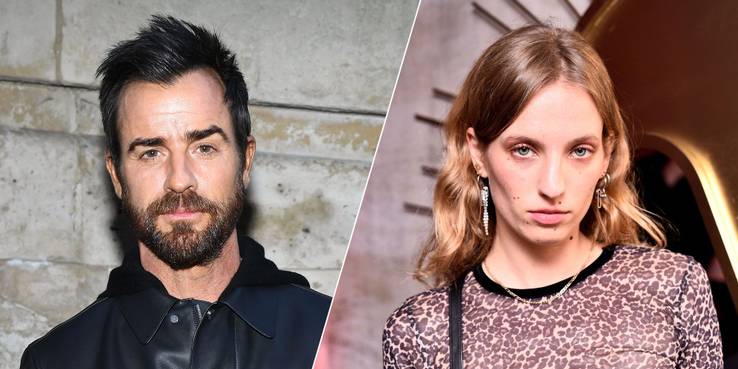 Insiders claim Aniston was often jealous of Theroux's interactions with other women, especially on set — which, given the history of Brangelina, is pretty understandable for her.
A source told Radar Online that Theroux had gotten "close" to co-star Emma Stone while filming Maniac. "Justin can be pretty flirtatious when Jen's not around … Right now there's more friction than trust between Justin and Jen."
"Every time he does actually get time off and manages to come to the same city, he hangs out with everybody but [Aniston]," a source told In Touch. "Jen has grown incredibly jealous … [His friendships with women] have been one of the couple's chief problems."
Something such as this can cause a whole lot of jealousy in a relationship, even more so when one of them is choosing to hang out with other people over your partner. It could easily make a recipe for disaster. The film industry is notorious for stuff like this, and it's no surprise especially when you have co-stars in films of the opposite gender playing a role of your partner. You're around them 12+ hours a day for months at a time depending on how long the film shoot goes.
11 The media attention was too much to handle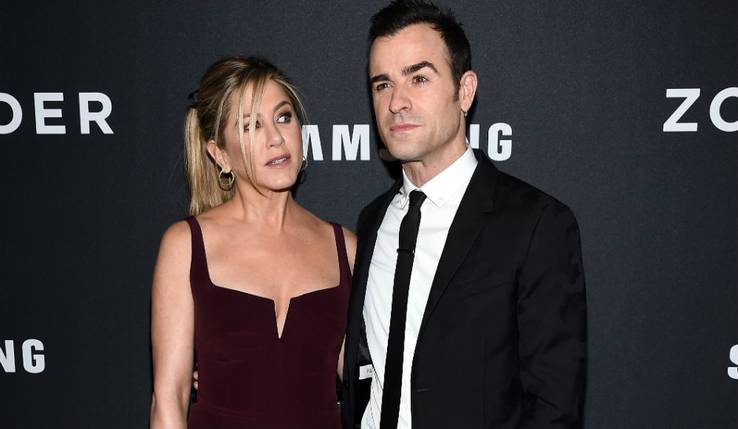 The media attention that surrounds all things Aniston may have caused some hurt in the marriage and this is definitely no surprise. "He absolutely hated it at first," a source told E! News. "He fell in love with Jennifer so it was something he came to accept … Everyone around him knew it wasn't really who he was."
Another insider told Radar Online that when Brangelina filed for divorce, Theroux resented the paparazzi presence. "The moment this divorce news was announced it was all about calculating [Aniston's] next public appearance and timing it in a way that would embarrass Brad and Angie," the source alleged. "Justin hates this, being dragged around like a pawn in her PR game … It's a huge source of tension."
A source also accused Theroux of leaving Aniston to fend for herself at the Golden Globes in January 2018. "Jen was absolutely lost without [Theroux]," an insider told In Touch. "He knew Angie would be there, and he picked the worst time to not support his wife … It would be the worst kind of public humiliation because she and Justin have put on such a united front about being one of the happiest couples in Hollywood."
10 Brad Pitt is single again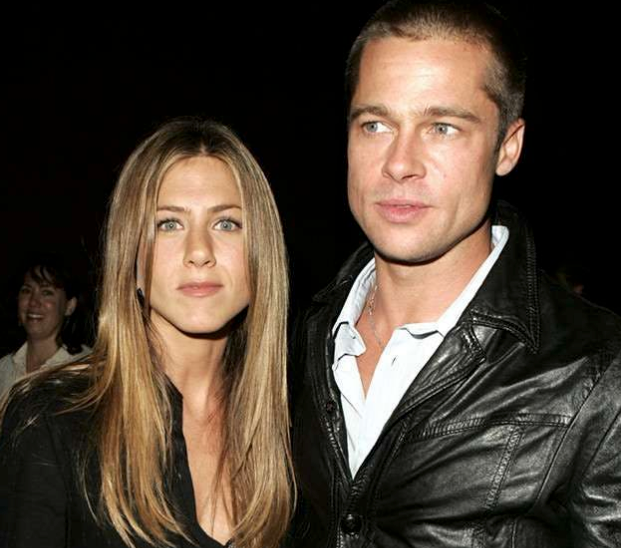 Aniston and her infamous ex are both on the market again, and the rumor mill is already rife with reconciliation rumors.
In December 2017, a source told In Touch that Pitt reached out to Aniston in the wake of his own split. "Brad's conversations with Jen have helped him negotiate his new life as he's getting divorced. He feels a deep connection with her … Brad would take a second chance at love with Jen in a heartbeat," the insider claimed.
After news of Aniston's split broke, an insider told the outlet, "Jen made a tearful, late-night call to Brad one night recently and explained how Justin went off to the East Coast three months ago, and she felt he was never coming back. She confided in him about all the missteps and problems in the relationship, and Brad provided the calming words that she needed to hear."
However, don't get your hopes up too high. A source told People that Aniston and Pitt "haven't seen each other in ages. For well over a decade now they have lived totally separate lives, and not so surprisingly, they have become totally different people than who they once were when they were together … They broke up, and they did it because they had serious issues. They're not stupid. They remember why it didn't work." The source added, "They've been over each other for longer than they were ever together. It is such ancient history."
9 Theroux was insecure about Pitt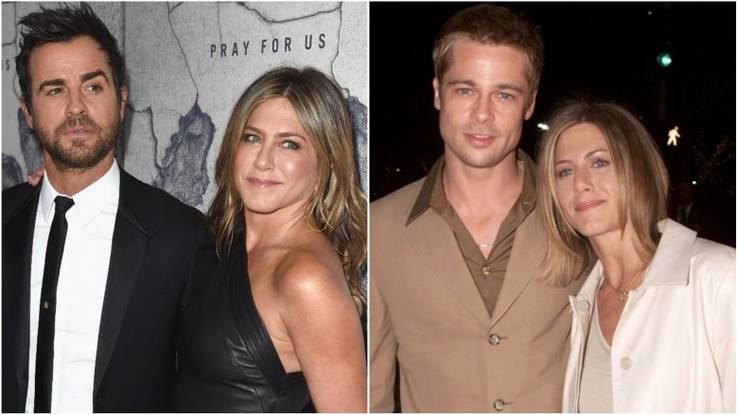 Whether or not she had actually reconnected with ex-husband Brad Pitt, Jennifer Aniston's former relationship with the World War Z movie star may have added cracks in the foundation of her marriage to Justin Theroux. Us Weekly reported that the Friends actress had kept mementos from her romance with Pitt. And, according to the magazine's insiders, the keepsakes rubbed Theroux the wrong way and made him feel insecure because, well, Brad Pitt is … Brad Pitt.
"He stumbled upon old Post-it notes Brad had written," a source told Us Weekly. "Sweet little Post-its like, 'You looked nice tonight' or 'Miss you already.' Jen assured him they weren't a big deal, but Justin wasn't thrilled … Justin had moments of insecurity like that."
Honestly, we wouldn't blame Theroux for being bothered by the love notes. With her marriage to Pitt in the past, couldn't Aniston have just thrown them away if they made her hubby feel uncomfortable? Could she have still been holding onto feelings from the past? This is a touchy subject for people, and most won't admit that they actually still have any feelings for someone in a previous relationship. But since she had actual notes from it, that makes it a different story and it's easy to see why that can be an issue.
8 Did she want to change her image by being with him?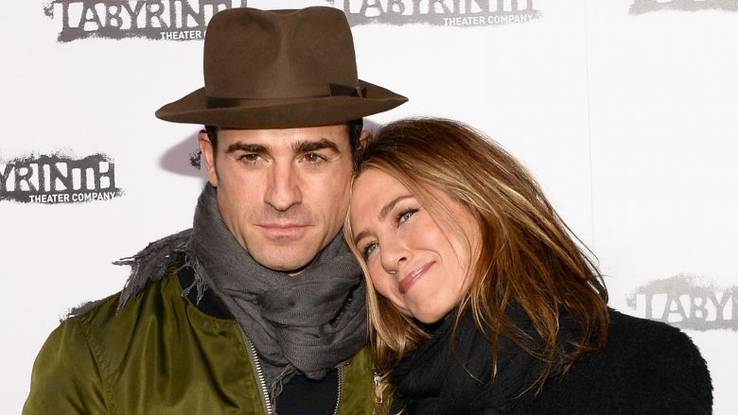 Post-Pitt, Aniston has struggled to shed the tabloid image that her personal life is some sort of heartbreaking wasteland of loneliness. Some have suggested her marriage to Theroux was motivated by a deep-rooted desire to shed that perception. Sometimes this happens in relationships, and they become so involved in who they are with that they almost lose a sense of who they are. Whether this was her actual intention can be rooted in speculation. When your whole life is under careful watch of the media, people almost come to any conclusion that they can see. She could have possibly thought that this new marriage would solve some issues and put her in a more positive light in tabloids.
"Constant scrutiny of Jen's personal life, including whether she would ever find her happily ever after, played a huge role in her marriage to Justin," a source told Us Weekly. "It was obvious Jen needed more than an engagement or to be life partners with Justin. He didn't want to lose her, so they got married."
An insider claimed, "Jen has struggled with the perception that she is this pathetic woman after the divorce from Brad. It played a role in her wanting to marry Justin."
7 She may not have been 'edgy' enough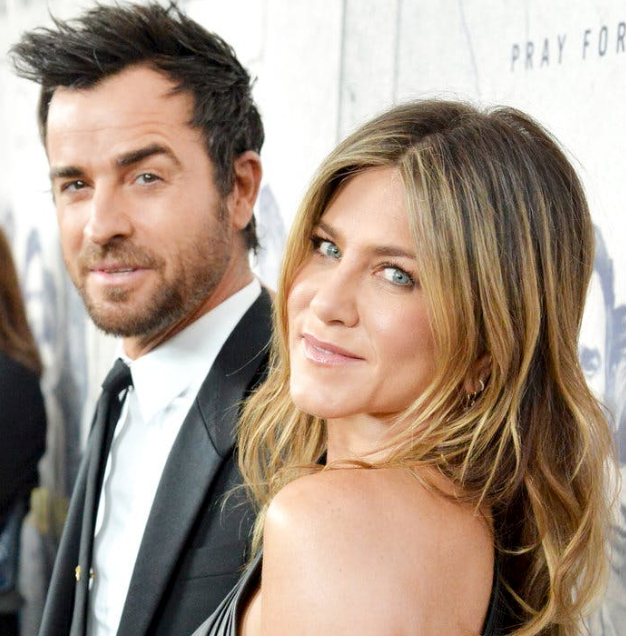 Insiders claim that Theroux's partying with "edgy" New Yorkers was a minus for Aniston — and that Theroux got close with photographer Petra Collins while Aniston was home in Los Angeles.
"The reality is he's been partying with all sorts of people in New York and couldn't have looked less like a married man," a source told The Sun. "He's been pretty much living in New York full time and growing close to other people, so it was only a matter of time … The arty scene really embraced him. He's a quirky character with very diverse interests. He loves fashion, design and, weirdly, has a collection of human teeth. The reality is Jen just doesn't fit in. She's a home girl who likes cozy nights in with friends. He wants to feel cutting-edge and different."
This could be another potential reason because something like fitting in with your partner's friends can sometimes be a big issue. If you're into one interest that none of your partner or their friends are into, sometimes you can look and seem like the odd person out. And living in New York in comparison to California is a completely different way of life. This factor could have added to some strain in their relationship.
6 Counselling allegedly couldn't bridge the divide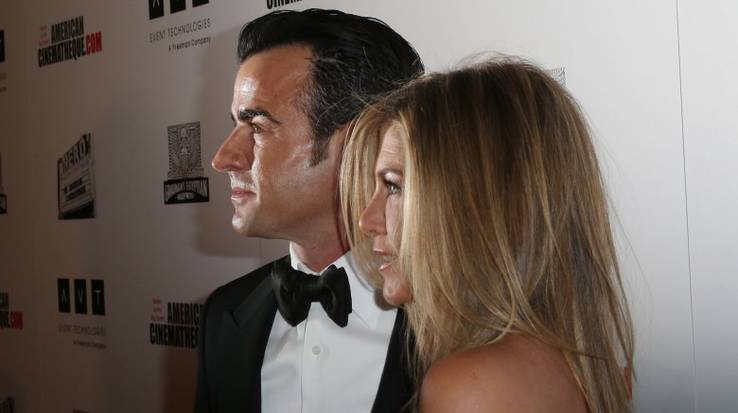 Aniston and Theroux allegedly tried couples counselling to get their marriage back on track, but it was all for naught.
"Jen and Justin had been in marriage counseling. In fact, they had been in couples counseling long before they married. They tried to work through issues relating to their very different lifestyles, communication and, of course, the New York City vs. Los Angeles living arrangement," a source told Us Weekly. "The counselling has been a huge factor in how Jen is dealing with the breakup. She feels that she truly gave it her best effort. There isn't anger, but rather a deep sadness from Jen that the marriage is ending. It just came down to the realization that the issues were never going to change. Jen is at peace with it."
Sometimes counselling can assist in helping relationships grow or understand each other better, but in this case, it appears that it never really went anywhere. Maybe there was just too many issues in combination for it to really work that well.
According to nzherald.co, "Their differences took a toll. They built a life that worked for a while, and they found commonalities that kept it going, but enough time passed where it became obvious they weren't compatible."
5 Their last-ditch efforts did not work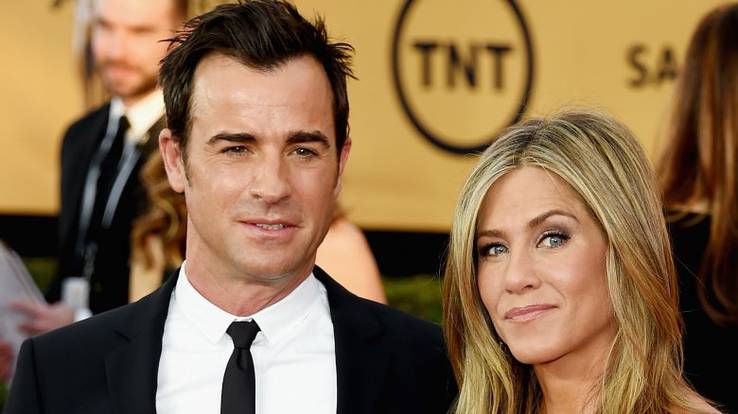 Aniston and Theroux went on a vacation to Mexico together with actor Jason Bateman and his wife, actress Amanda Anka, in December 2017 and early January 2018 in an alleged effort to mend their relationship. This sometimes works because you're spending 100% of the time with your partner with not many distractions, but that didn't seem to be the case with Aniston and Theroux.
A source told Us Weekly that Anka "has been the mediator in recent months, trying to get Jen and Justin to work through their problems and save their marriage. The Cabo trip was a make or break vacation for Jen and Justin. They went away with their friends hoping to have fun and work on it. The guys and girls hung out separately in Mexico. It didn't work."
It's a little confusing how a vacation that is used to mend a relationship can work if each person just goes their own separate way. The whole point of it is to spend time with each other. Throughout their seven-year relationship, it was rare to catch the Friends star walking a red carpet solo or the couple not enjoying a weekly date night. Jen and Justin continued to attend events by each other's side through July 2017, their last being Jason Bateman's Hollywood Walk of Fame ceremony.
4 Were they even married?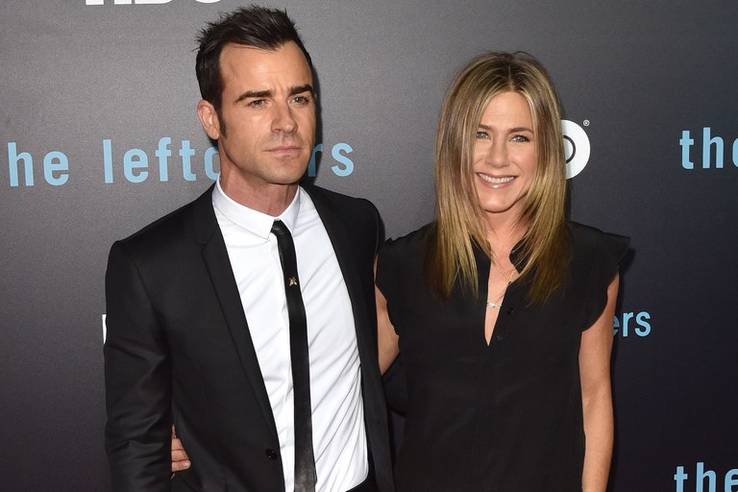 In February 2018, TMZ reported that Theroux and Aniston may have never been legally married at all. Apparently, no marriage records in Los Angeles County exist for the couple, and there have reportedly been whispers for years that they never officially tied the knot. While the gossip rag notes that confidential marriage licenses do exist, TMZ claims that Theroux and Aniston did not obtain one — at least not in the L.A. area.
Word that the pair had never legally become husband and wife is further supported by Theroux's reported attitude toward marriage. Sources told Us Weekly that marriage was "just a piece of paper" to Theroux. And, while magazine's insider believed that Theroux must have given in to Aniston's alleged demands for a wedding, it's possible that Theroux may have instead persuaded Aniston to dismiss the idea of a legally binding union.
That could explain why, at the time of this writing, there has been no news about either party reaching out to divorce attorneys. Maybe this could be why it was so easy for each of them to part ways. Once people sign a marriage certificate, it is a little tougher to break it off in terms of having to break that legally binding union, splitting purchases, and following the pre-nuptial agreement, if there was one at all.
3 Aniston a Californian, Theroux a New Yorker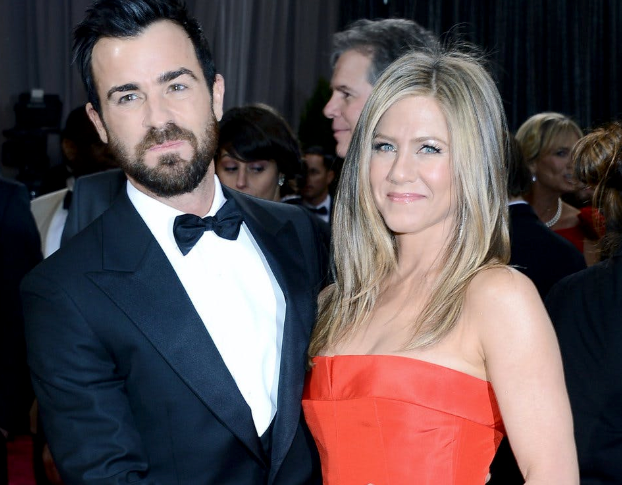 Location, again, had a lot to do with the couple's decision to part ways—with Justin wanting to move back to New York City, and Jennifer feeling like Los Angeles was home.
Turns out Justin always considered himself to be a New Yorker, and his preference for the city has been a "major issue" for them. "Justin has a very diverse friend group, and he likes that they're not all 'in the industry,'" ET's source says. "He's friends with people in the restaurant world, writers, comedians, artists, tattoo artists. It's an eclectic group and he doesn't have that type of network in L.A."
Jennifer did eventually agree to move to NYC, and Justin "even negotiated with the paps to make a deal that they would only shoot her once per day and then leave her alone." He also reportedly agreed to move out of his own apartment, and head to the West Village—which presented a whole new slew of issues.
The couple is said to have not been able to escape paparazzi, and their neighbors resented their construction projects—to the point where one of them may have covered Justin's motorcycle in slices of bologna. "It made for an awkward living situation for Jen and Justin because they knew the neighbors weren't happy….She just never really could get settled in, she wasn't happy [in New York]."
The couple ended up moving back to L.A., but Justin reportedly spent much of his time in the city. Even when Jennifer accompanied him, "she rarely stayed at his place, she preferred hotels. Justin, on the other hand, did not like staying at hotels—especially uptown. He eventually convinced her to at least stay in hotels with him downtown, like the Bowery hotel."
2 He's nomadic, she's a free spirit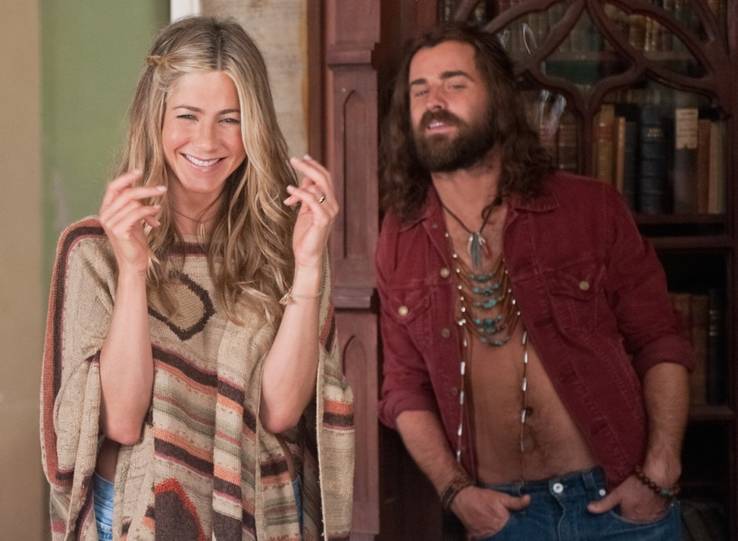 According to our source from eonline.com, not many of Justin's friends were fully on board with his relationship partly because Jennifer's lifestyle was so different from what he was used to.
1 They saw each other one last time on Valentine's day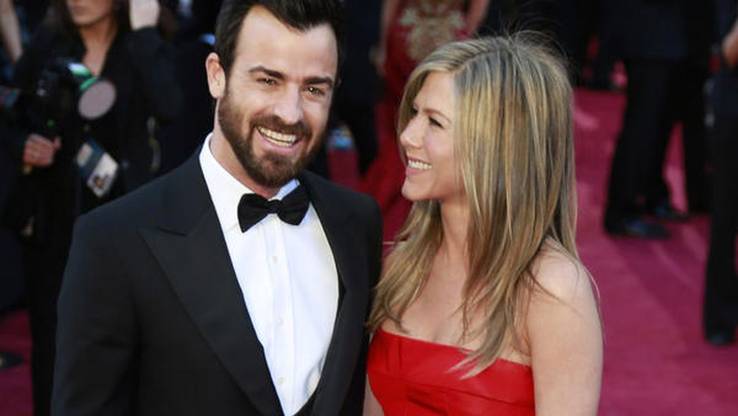 The couple last met up on the most romantic holiday of the year, one day before publicly announcing that they had split.
"They saw each other late at night on Valentine's Day in L.A.," a source close to the actress told People. "They decided together that they would make the announcement the next day. Justin flew on a private jet to L.A. to see Jen one last time."
The insider added that the pair was divided on when to announce the breakup news, with the Friends star hoping to continue to keep the matter private. "Jen didn't want to announce it for as long as possible, because she wanted to avoid the media attention," the source says.
"Jen hoped that Justin would be low-key on her birthday so people weren't wondering why he wasn't with her. But that's not Justin's style," the insider continued. "He wanted to make the announcement so he can live his life."
Despite calling it quits, the former couple still keep in touch. "Justin and Jen still talk all the time," a source told PEOPLE of the former couple. With the pair announcing their separation several weeks after splitting at the beginning of the year, "she's in an okay place as she was in control of the situation," added the source.
References: nickiswift.com, marieclaire.com, eonline.com, yourtango.com, nzherald.co.nz, gossipcop.com, latimes.com, huffingtonpost.com, people.com
Source: Read Full Article