21 Signs Meghan Markle Is Already Feeling Trapped By Royal Life
Meghan Markle's wish of becoming Princess Diana 2.0 is coming true, but as she is discovering, our wishes don't always make for the best realities. With its endless rules about everything, the royal life isn't all it's cracked out to be and it's clear that Meghan is already struggling.
Will she be known as "Princess" Meghan? How is she different from Kate Middleton? Will her father walk her down the aisle? So many questions, and not enough answers from the source herself. Meghan Markle has remained completely tight-lipped for some time now, but there are certain signs that she is feeling trapped that are just impossible to miss.
She may have chosen the royal life for herself when she chose Prince Harry (or according to his own interview, when he chose her to be his lucky lady), but it doesn't mean that she is any happier. Aside from giving up acting and leaving her beloved role on Suits, she has had to give up way more than she was ever prepared to let go. Her entire life, dreams, and aspirations have all been adapted to fit within the royal family's way of doing things and while no one is anticipating her to be a runaway bBride, it's only a matter of time before she cracks under the pressure.
21 Princess Diana 2.0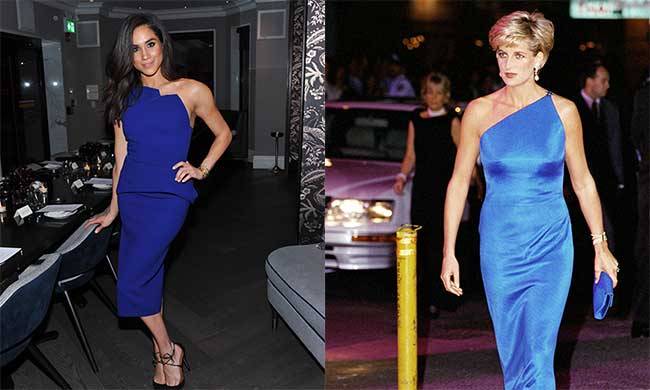 We have already touched upon Princess Diana a couple of times, but she is actually another reason why Meghan Markle is inadvertently feeling trapped by the royal life. Simply put, there is just no way for her to escape being endlessly associated with her late mother-in-law. Just as Diana was seen as a fashion icon, Meghan is already being seen as one.
According to The Times, her childhood friend, Ninaki Priddy, even said: "She was always fascinated by the royal family. She wants to be Princess Diana 2.0."
It's hard to believe that to be true, but if it is, then it's probably safe to assume that her childhood friend hasn't received an invitation to the wedding of the year.
In an interview with BBC, Prince Harry actually commented that he's convinced that Meghan would have been great friends with his mom, saying, "They'd be thick as thieves, without question. I think she would be over the moon, jumping up and down, you know so excited for me, but then, as I said, would have probably been best friends with Meghan."
Unfortunately, with anything Meghan ever does and will ever do, she will always be compared to Diana, and there's no escaping that.
20 Too Bad She Won't Be A Princess
While we're on the topic of names, don't be too quick to call her "Princess Meghan" the moment that she says, "I do."She might become "Princess Henry of Wales," but she won't be referred to as such, the same way that Kate Middleton isn't actually referred to as "Princess William of Wales," as it's somewhat considered outdated.
As Reader's Digest points out, she won't be called a Princess because she isn't of royal blood: "To become a bonafide "Princess," royal custom dictates that one must either be born the daughter of a prince or become a prince's wife. But marrying Prince Harry won't technically make Meghan a true princess, thanks to Prince Harry's position in the royal line-up."
According to The Sun, she will, instead, be known as the Duchess of Sussex. But if we have a look at how Diana was called a princess, despite not being of royal blood either, there is actually a good chance that the media might jump on this trend as well with Meghan. It didn't happen with Kate, but we simply never know in Meghan's case. We wouldn't put it past the royal family to pay the right people to ensure that Meghan's name is never preceded by the Princess title either.
19 Meghan Or Kate: Who Is Better?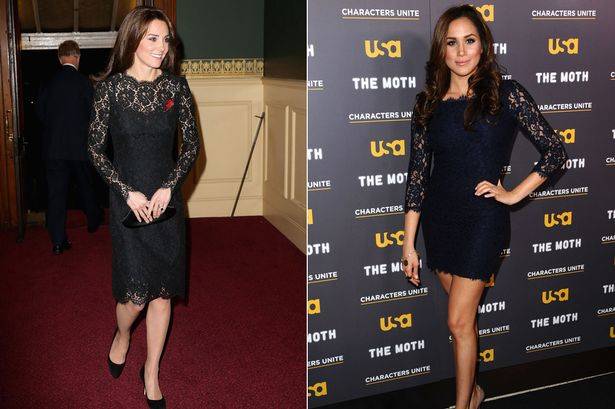 Everywhere you look, Meghan Markle is either compared to Princess Diana or Kate Middleton. Who is more stylish? Who is more hard-working? Whose wax figure is better looking? With Meghan being absolutely tight-lipped recently and not giving any interviews, it's clear that the tabloids have been grappling at straws in an effort to come up with the most sensationalized headline for clicks.
Glamour recently pointed out many diverging aspects of her wedding from that of Prince William and Kate's. Most notably, the fact that it falls on a Saturday and not during the weekday. This little detail is actually a huge one as it actually breaks tradition. Since Prince William's wedding fell on a weekday, people in the country automatically received a day off.
For Prince Harry's wedding, there won't be a day off, which doesn't really help with gaining the public's interest. According to Reuters, a poll "found that 66 percent of Britons are not interested in the event, with 60 percent of Britons planning to have a normal weekend."
Unfortunately for Meghan, her comparison to Kate Middle will never end and her wedding is just the beginning. We can look forward (or not) to a lot more of "who wore it best?"
18 Complete Change Of Heart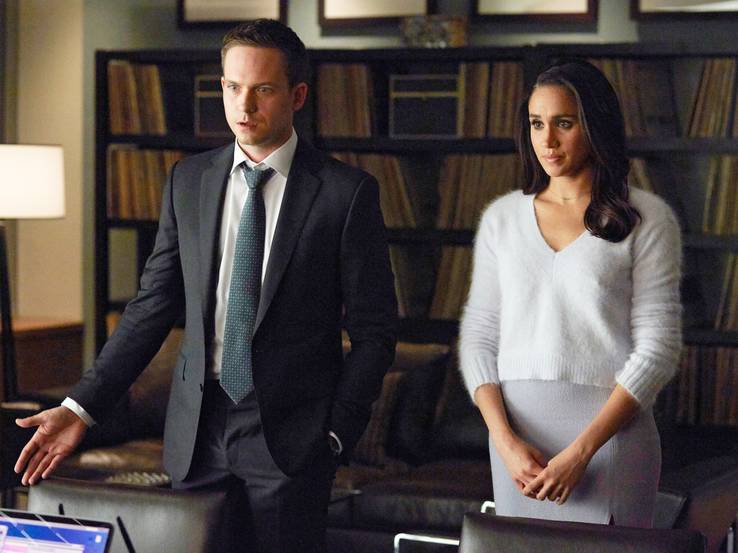 Not too long ago, Meghan opened up to Marie Claire about her acting aspirations: "How do you say no? I mean, we film eight months out of the year in Toronto, so that is a long time to be gone. And the fact is, my last hiatus, I just wanted to go home and nest for a bit. But if I'm trusting my gut now, and I do, it's just time. I would love to do anything from a really gritty, interesting, indie-type film, to that commercial, bigger stuff."
And yet, she has apparently had a huge change of heart. At the end of November 2017, Meghan shockingly announced that she won't be pursuing her acting career. While we're having a hard time believing that the decision came as a result of her own choice.
She said in a TV interview, according to Hello Magazine, "I just see it as a change… It's a new chapter, right? And also keep in mind I've been working on my show for seven years. So we were very, very fortunate to be able to have that sort of longevity on a series, and for me once we hit the 100 episode marker I thought, you know what, I have— I have ticked this box and I feel really proud of the work I have done there and now it's time to, as you said work— work as a team with — with you."
Let's see how long it takes until Meghan starts regretting "her" decision.
17 Goodbye to her lifestyle blog The Tig?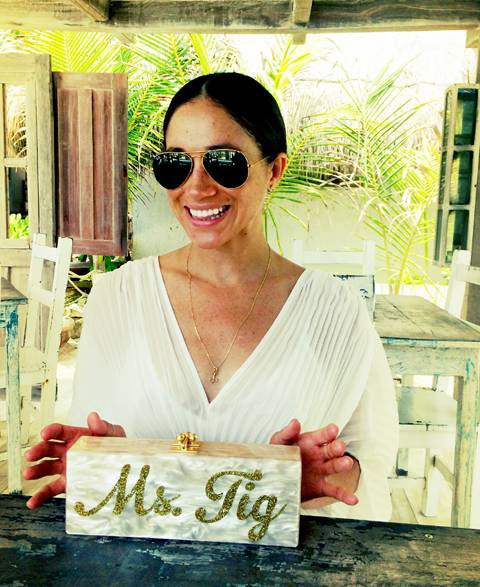 Everyone and their dog wants to be a blogger and the next Insta-star now and Meghan is no exception. Her lifestyle blog, The Tig, served as a way for her to share her culinary adventures and tidbits from her everyday life. Yet, all that ended when she met Harry. When rumors reached an all-time high about a possible looming engagement, she shut down her hobby site in April 2017. Sure enough, Prince Harry popped the question later in the year, in November. Coincidence? We think not. But there is something to be said about how The Tig still exists.
To this day, it continues to display the same statement that it did over a year ago. Amidst saying goodbye to her site, she wrote: "What began as a passion project (my little engine that could) evolved into an amazing community of inspiration, support, fun, and frivolity. You've made my days brighter and filled this experience with so much joy."
It's easy to think that maybe she simply hasn't thought about selling the domain or shutting it off completely. It makes sense given how busy she has been planning her wedding. But is a small part of her perhaps feeling trapped by the royal family's endless rules about everything?
16 She Doesn't Want To Be A Princess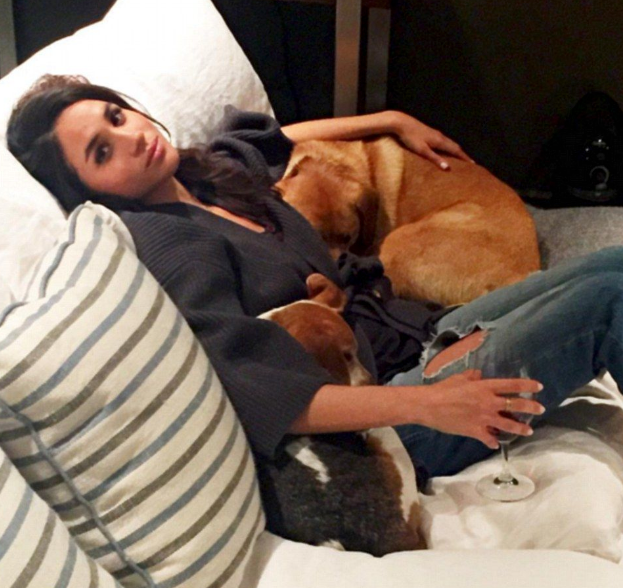 Despite what the media might be trying to spin, Meghan isn't actually interested in being the next Princess Diana. Even if she happens to wear the Spencer family tiara on the day of her wedding, the same one worn by Diana when she was marrying Prince Charles, it doesn't mean that she's turning into the snobby royal that her dad's side of the family thinks she is.
If she does wear Diana's tiara, all it means is that she is paying homage to her late mother-in-law in a "something borrowed" kind of way, as proposed by CNN.
But all the media's speculation about everything that she does definitely has her feeling trapped. As much as she is an avid traveler, the way that Harry proposed is a huge insight into the way she loves to live her life. As they revealed to BBC, he proposed at their cottage, while they were just enjoying a "cozy night […] trying to roast a chicken."
"It was just an amazing surprise. It was so sweet, natural, and very romantic," she added.
The two of them are super cute together, but there are many who are wondering if the royal pressure will get to her and when.
15 Giving Up On Being A Foodie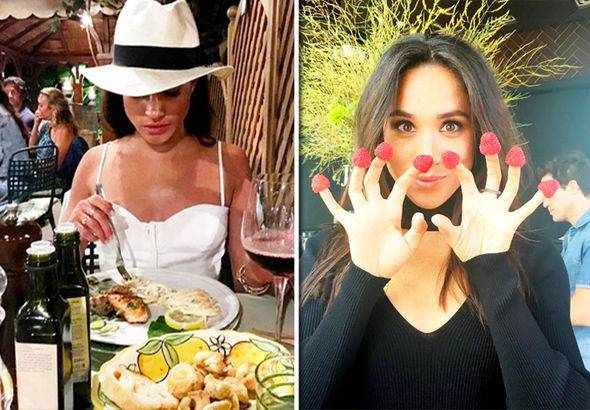 Did you know that Meghan's character on Suits was turned into being a foodie as a result of Meghan's own self-proclaimed foodie title? She even told Marie Claire: "I love to cook. My character is a foodie because they know that I'm a foodie. I'm always on the quest to find amazing new restaurants and new recipes. I'm a California girl, right? I grew up with that farm-to-table dining before it was sweeping the nation. I do think there's some value to really throwing yourself into food and embracing where it comes from."
She's also not the kind of foodie who will only go to Michelin-star restaurants. She revealed to Delish that her favorite restaurant is nowhere near easily accessible, neither from the US, not the UK. As it turns out, it's a tiny restaurant named Chote Chitr and located 20 minutes outside of Bangkok. In her own words: "It's got about six tables. I took one bite of pad thai and said, 'Oh my god, what have I been eating all my life? This is what pad thai is supposed to taste like?' It shifts the way you look at meals."
Endearing, but with her face being splattered across every single newspaper, social media posts, and everywhere else, there is a good chance that she will never again be able to enjoy her simple pleasures.
Featured Today
25 Blonde Actresses That Hollywood Just Can't Get Enough Of

20 Actors Who Had A Breakdown While Filming (And Almost Ended The Movie)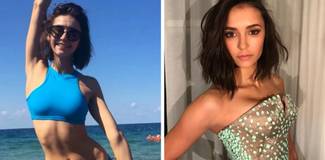 15 Reasons Why Nina Dobrev Won't Ever Be A Major Silver Screen Star

14 But Where Has The Wine Gone?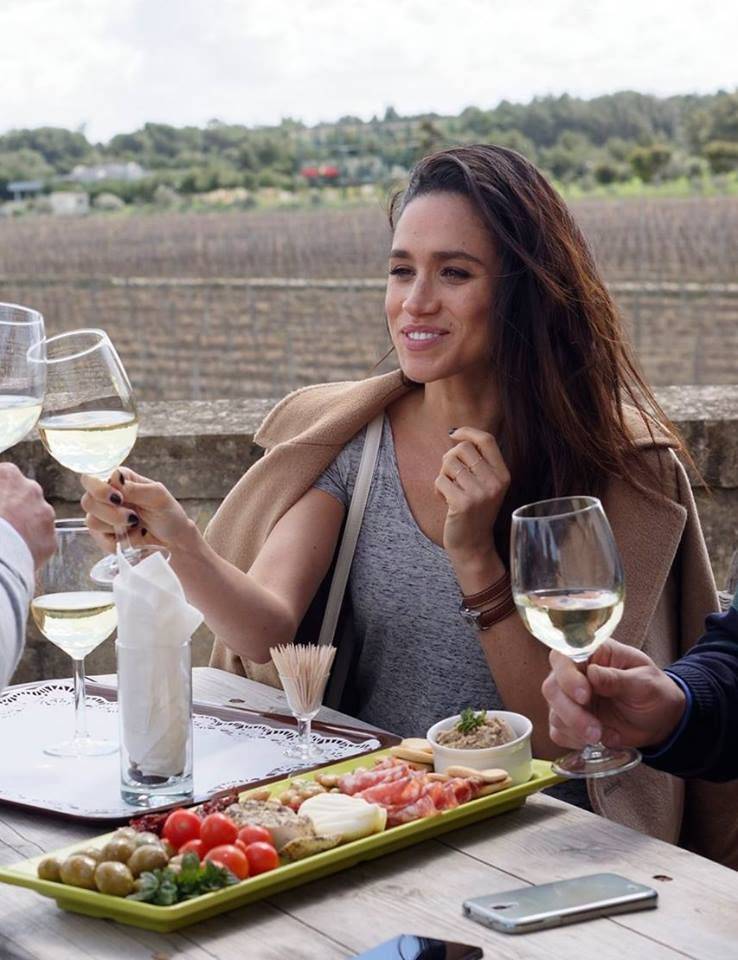 Not only did she shut down The Tig, but Meghan has also completely stopped talking about her love for wine. The woman is a known foodie, but she is also known to be a huge wine lover.
During nearly every interview that she has ever done in the past, she almost always mentions wine, at least a couple of times! While promoting Suits, she answered a couple of questions from an Australian news site, she mentioned wine on two occasions. She revealed her after-show ritual with her co-stars, saying, "We get together and drink wine and make amazing Cuban food." She also said that if she had to pick a last meal, it would have to be french fries, along with: "I love pasta so I'd have that for main and a glass of wine, no actually, a bottle, since it would be my last."
As it turns out, the fact that she named her former blog, The Tig, also plays a huge part in her love for wine. She explained to People: "Tignanello is a full-bodied red wine that I tried about seven years ago. In wine circles, it is nicknamed 'Tig,' It was my first moment of getting it — I finally understood what people meant by the body structure, finish, legs of wine. The Tig is my nickname for me getting it. Not just wine, but everything."
It would be a sweet correlation if it weren't for the fact that the royal family clearly didn't like the association to wine and made her shut her site down. Gone are also all references to her indulgences in interviews.
A big reason for that is probably to move even further away from Prince Harry's former party image.
13 Her Real Name Isn't Meghan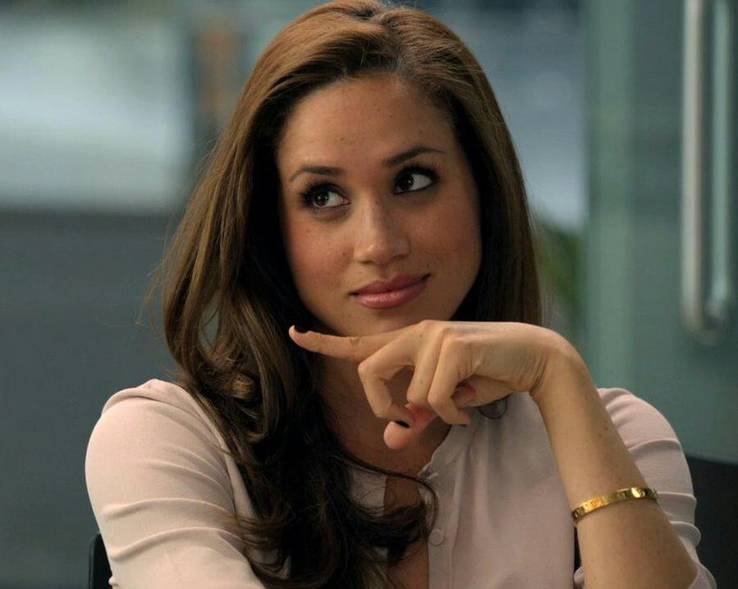 Did you know that Meghan has another name? "Meghan" is actually her middle name, with her first name being Rachel. Fans of her TV show, Suits, should be quick to realize that yes, she does, indeed, share the same name as the character she portrayed for seven seasons.
As Vulture pointed out, she has never actually addressed why she has always gone with Meghan instead. Even in her childhood, all her friends knew her as Meghan and not Rachel. In one interview, she not-so-jokingly said: "My first name is actually Rachel," without explaining further. It's clearly not a big deal to her, but it's sure to be for the royal family.
Known to be a stickler for rules, there is a strong chance that the Queen will impose her will on her name as well. Even Kate Middleton is always referred to as "Catherine Middleton" in all official capacities, as noticed by Elle.
Having given up so much already just to be accepted by the royal family, it would be the ultimate blow if she is also forced to give up her name in favor of her first name. Both names are fine, but there is something to be said about how she has always been called Meghan.
12 No Longer Any Presence On Social Media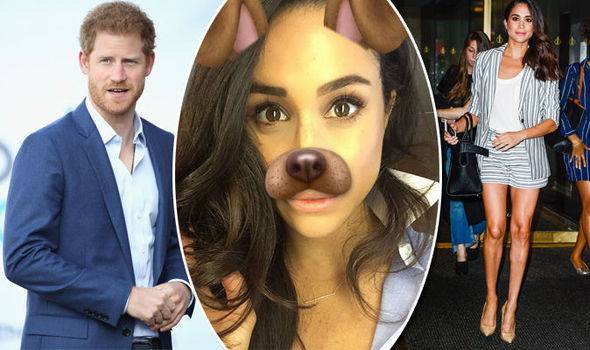 Along with her blog, The Tig, Meghan also disappeared from social media
None of the royal family members have social media accounts, so it makes sense from that point-of-view, but let's face it, it must be extremely hard for her. It's clear that she has always enjoyed sharing her love for food online and now, she simply won't ever be able to do that all because of a silly royal rule.
Just one day after she deleted her Facebook, Twitter, and Instagram account, Express actually reported about how Kate Middleton gave a talk about the addictive nature of social media. She told students: ""It can get so addictive as well. It becomes part of your lifestyle, doesn't it? It's hard to break away from that, but having the support and learning, the good ways of using social media, because it's great in so many contexts, but it's also being able to sort of monitor your own use of it as well, which is great."
Nothing is ever coincidental within the royal family and Meghan's disappearance from social media was definitely well-timed for maximum impact with Kate's little speech.
Apparently, there aren't actually any royal rules prohibiting the use of social media, and yet there is something to be said about her compliance with the unspoken decree. It's clear that it probably took her everything to shut them down as she is a naturally open person.
11 Not The Same Humble Life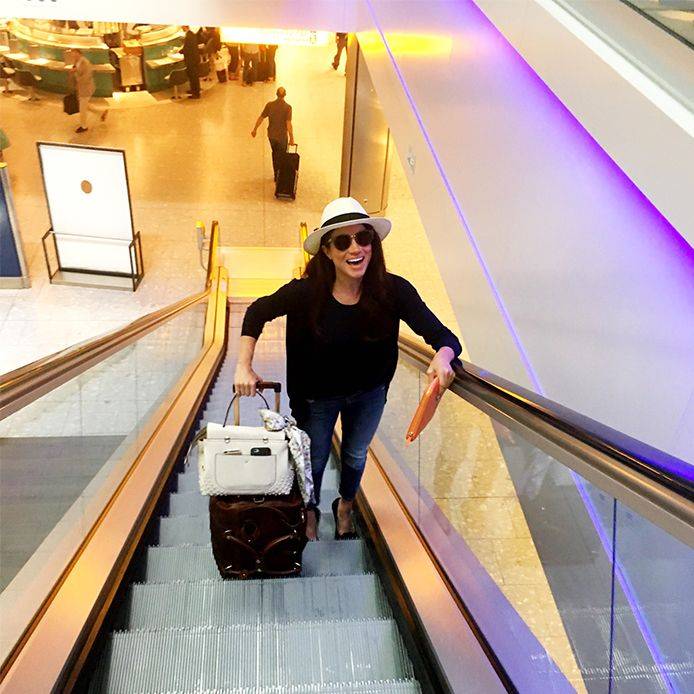 She told Marie Claire: "I love to travel, too. My most recent trips in the past year and a half have been biking through Vietnam, camper-vanning through New Zealand, and touring the whole coast of Croatia and the islands there. I always want off-the-beaten-path, Anthony Bourdain–inspired travel."
That's great and all, but there is something to be said about her she will never be able to travel incognito again. Even if she tries to conceal her face, she will never be able to evade the security that will always be by her side. It makes sense, but still, the royal life simply isn't for everyone.
When they first started seeing each other, a source told The Express that Harry was: "in a very relaxed period of his life and Meghan has come along at the right time."
But where is Meghan in all this? It's clear that within the royal family, there is no room to just be yourself. Meghan is obviously a very unique woman, with clearly defined (and refined) tastes, ambitions, and aspirations, but all of these are getting lost in translation as she is having to mold herself into being a picture perfect royal.
10 She Will Miss Her Normal Routine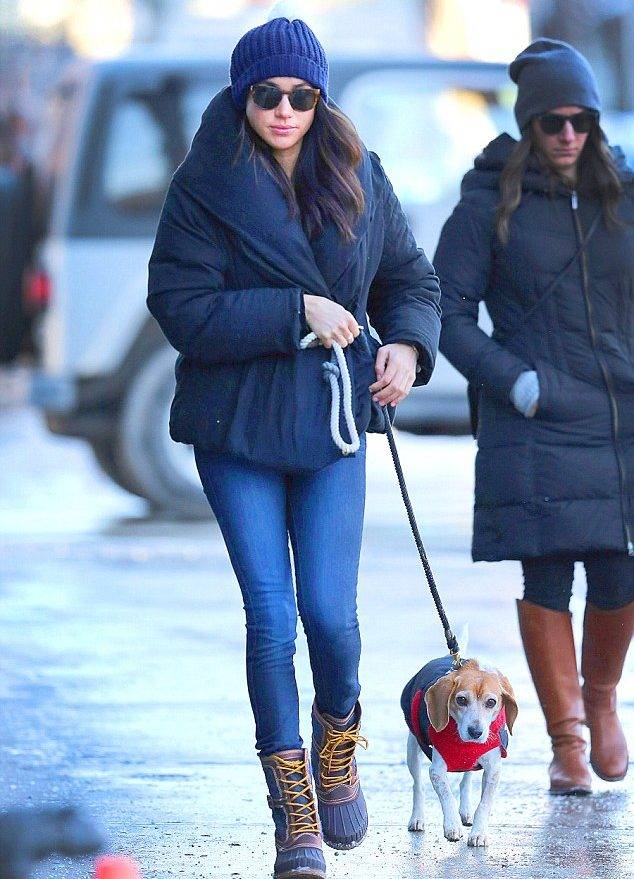 She might be just three years older than Prince Harry, but there is still something to be said about how Meghan is closer to 40, while he's closer to 30. Whereas, he has never been married and has always enjoyed a "player" type image, she has previously been married for two years.
Marriage aside, it's crystal clear that Meghan very much enjoys being normal, but of all independent. If she wants to run out and grab a tea at the local coffee shop with a beignet, then that's what she is going to do.
She told Hello Magazine: "If I just want to walk my dogs, I throw on a baseball cap and I'll do that. Then at the end of the day, I can go 'great, now is my time to get dressed for myself and do it not because you know you are going to be photographed and someone is going to see you but because it's the sake of taking some fashion risks."
Despite this, she has rarely been photographed doing something for herself outside of the house since her engagement. She was most notably followed by paparazzi after leaving a gym in London a month before the wedding, but that's it. We're willing to bet that's going to be a major problem.
9 She's At The Mercy Of Tabloids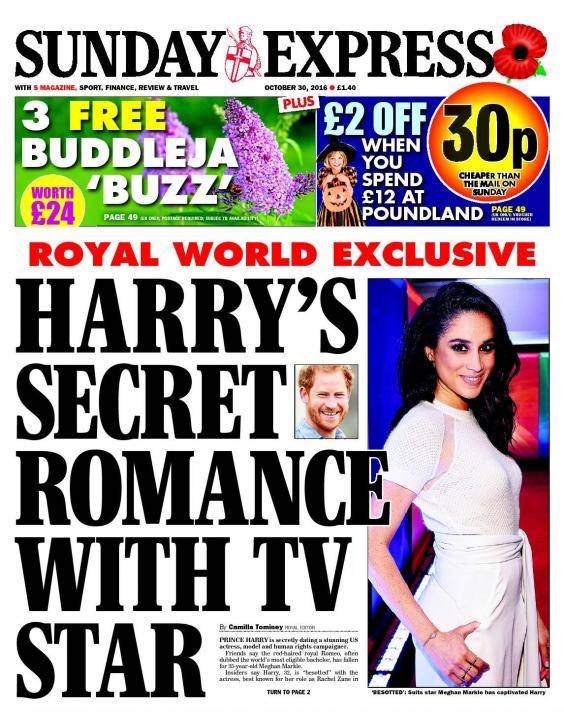 For anyone who has read this far, a trend should be emerging about Meghan Markle. Not only is she a private individual who only share what she wants to share, but she is also fiercely independent and likes to do what she wants to do when she wants.
With this being said, she unapologetically knows exactly who she is. Unfortunately, it's one thing to be cast in the media's attention as a simple actress on a stellar TV show, and it's a whole other ballgame to be cast in the spotlight for tabloids to tear her apart as a future member of the royal family. You would be hard-pressed to look up her name and find any truly positive articles about her, although, it definitely doesn't help that her dad's side of the family have been trying to secure a piece of the fame pie.
Behind closed doors, the Meghan being depicted in tabloids is nothing like real Meghan. But for a truly genuine and positive woman such as Meghan, the constant criticism and negativity might end up being too much to handle.
Talking to Vanity Fair, her Suits co-star, Abigail Spencer, who played Dana Scott, said: ""When you're talking to her, you feel like you're the only person on the planet. And it's just wonderful to see her so in love."
8 Is Her Father Going To Walk Her Down The Aisle?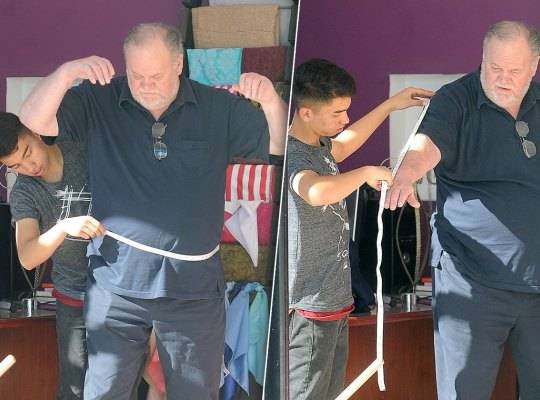 Is her dad, Thomas Markle, going to walk her down the aisle? Is he not? Just days before the big day, Meghan Markle was once again faced with a scandal that wasn't of her own making. The press initially jumped on the bandwagon that he won't be attending as a result of suffering a heart attack. Amidst his medical troubles, another scandalous wave hit the royal fam when it was uncovered that paparazzi pics of him taken recently were actually staged for money. Ouch.
According to TMZ, her father had said that the pictures look silly and that he was just doing them on the agency's advice, also adding that he wouldn't be attending the wedding to spare Meghan from further embarrassment.
Just one day later, he changed his mind again: "I hate the idea of missing one of the greatest moments in history and walking my daughter down the aisle."
Amidst all this flip-flopping, the final conclusion appears to be that he won't be attending as a result of having to undergo heart surgery, according to People.
Whereas most normal people would be looking into postponing the wedding under such circumstances, there is no such option within the royal family. Wedding dates are carefully chosen around everyone's schedules, and Meghan simply doesn't get a say in the matter, likely leaving her feeling stuck between a rock and a hard place.
7 Already Strenuous Relationship Made Worse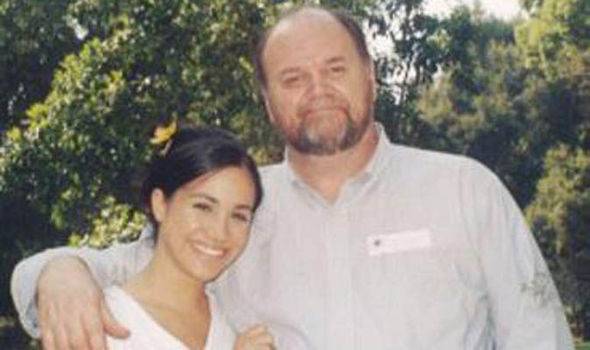 Aside from trying to tear Meghan's good name apart, the tabloids have also been particularly obsessed with trying to ruin her dad. CNN has actually speculated that the UK tabloids' drive to do tear him a new one may have something to do with him being American.
Whether true or not, there is still something to be said about how, despite it being very sad that Meghan's dad won't be walking his little girl down the aisle, they haven't exactly had the best relationship to begin with. So, was the decision to have him walk her down the aisle hers or someone else's?
According to The Express, "Lord Chamberlain, Her Majesty, and the Duke are very angry with Meghan's father, in particular, over the stage paparazzi pictures. Many others were quick to jump on the bandwagon, while Harper's Bazaar seemed to piece together that this simply wasn't true.
One thing is for certain: what the Queen wants is what goes. So if she wanted Meghan's father at the event, then he would have been, whether Meghan wanted it or not. Old-fashioned standards tend to do that.
People Magazine recently uncovered a telling video of Meghan Markle talking about her relationship with her father: "But we aren't going to go there because my dad and I aren't on the best of terms. I'd like to stop and see if I have any mail, but let's just say I doubt it."
6 She Can't Do Anything About Her Sister's Swipes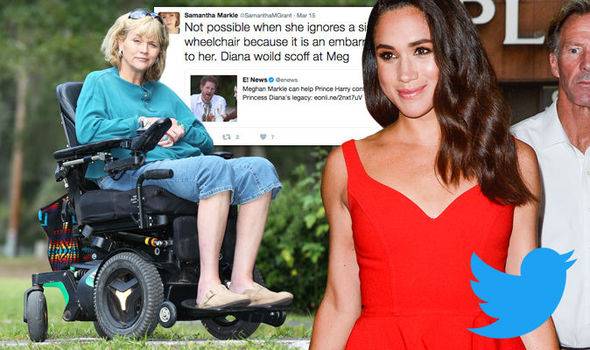 Nothing like trying to live the royal life when your half-sister is doing everything she can to tarnish your name. Although Meghan Markle has enjoyed some time in the spotlight as a result of her role as the witty, Rachel Zane, in Suits, her half-sister, Samantha Markle, pretty much only came out of the woodwork the moment that the media caught wind of a blooming romance between Meghan and Prince Harry, with The Sun reporting that she called her a "social climber" who "is not fit to be royal."
Since then, Samantha hasn't stopped her relentless media grab, which appears to have for the sole intention to warn the royal family not to involve themselves with Meghan. Just a few days before the wedding, Samantha Markle went on yet another one of her famous tirades, this time, trying to claim that Meghan can't silence her because she's an American. In a clip posted by TMZ, she also said: "she's way out of her league to tell me that I can't speak. I'm not saying anything about her, but if I'm talking about my life or my father's, she has to respect it."
"Meg and I do not have a relationship now. The last year, I think, has been strained because of what tabloids have said," she also added.
Despite admitting they don't have a relationship, she, nonetheless, has been extremely vocal about not being invited to the wedding. Under any normal circumstances, Meghan may have fired back a scathing reply, but being under the royal rule now, she simply can't.
5 Or Her Brother's Attempts Either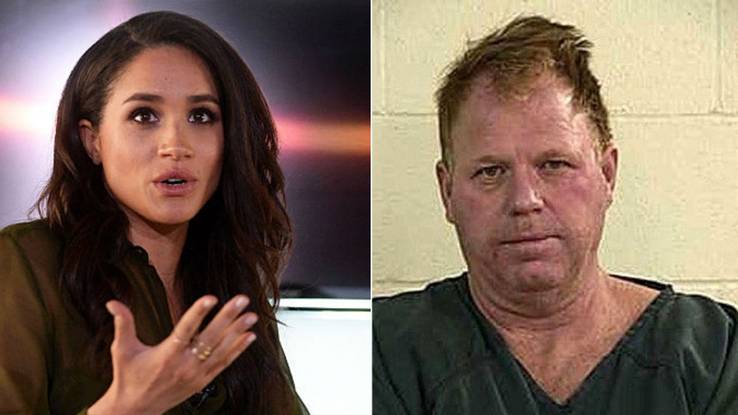 Just like her half-sister Samantha, Meghan's half-brother, Thomas Markle Jr., is a piece of work, too. The 51-year-old hasn't hesitated to embarrass himself time and time again in the media, trying to grab a slice of the fame pie. Thomas Jr. has particularly been outspoken about his lack of an invitation to the wedding. In a letter shared to In Touch, he seemingly wrote to Prince Harry, urging him to call off the wedding, warning him that: "Meghan Markle is obviously not the right woman for you."
Cue the eye roll. Not only that, but he also added that she's a "jaded, shallow, conceited woman that will make a joke of you and the royal family."
Actually, it's clear that her family is the one making a joke of themselves. Unfortunately, there's nowhere to run for Meghan. She clearly hasn't been able to silence the black sheep of her family, nor is she able to escape their vicious smear campaign against her. Members of the royal family are supposed to show class and rise above such petty criticism, but still, it must be extremely hard for Meghan to remain cool as a cucumber about it.
4 Compliant Fashion Choices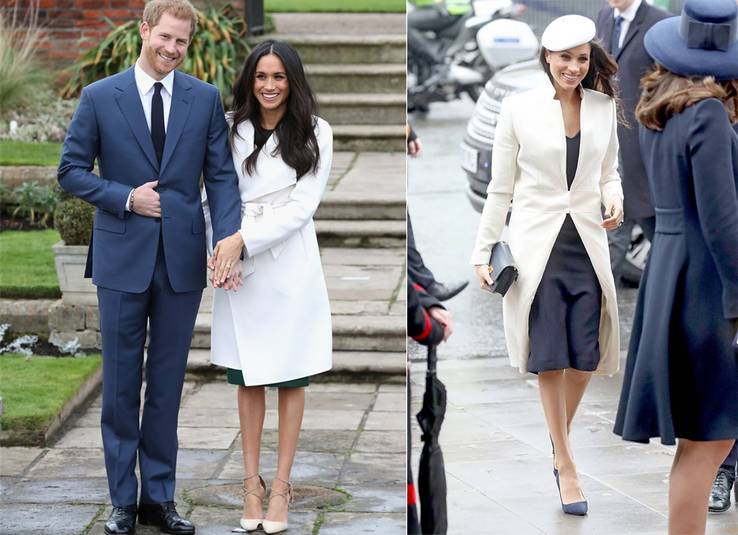 Aside from being a major self-proclaimed foodie, wine lover, and avid traveler, Meghan is also super into fashion. Unlike her future sister-in-law, Kate Middleton, who wears some pretty but fashionably safe dresses, Meghan isn't afraid to make a statement.
Since her engagement to Prince Harry, all eyes have been on her to see what she's going to wear next. In particular, it all started because she chose to forego one major staple of the royal family's wardrobe: pantyhose.
Tabloids were ablaze when pictures emerged of her with bare legs and royal fashion purists screamed foul from the rooftops. As Bustle pointed out: "according to fashion rules, women must wear something covering their legs at all times when in public."
She then wore trousers to another event, and hasn't hesitated to keep on wearing her head in her signature messy bun. It looks like the Queen may have had the last laugh though because Meghan is clearly starting to conform to the rules, whether by her own free will or not.
Whereas she has never hesitated to show off a more provocative side of herself, gone are the days of low-cut dresses and short skirts. Most recently in March 2018, Marie Claire pointed out that she wore pantyhose for the first time during her first public appearance with the Queen.
3 Hiding At The Gym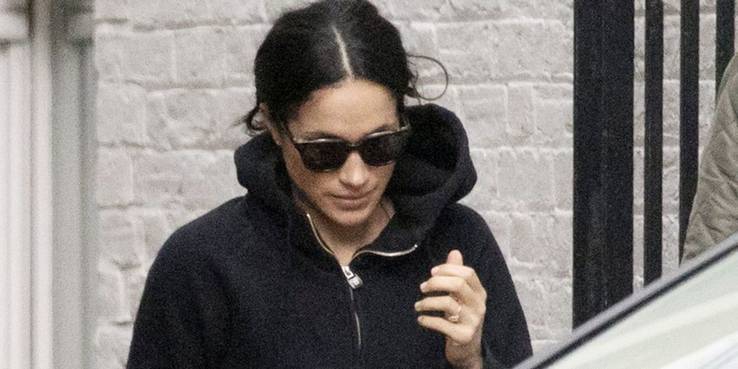 Talking about her motivation to work-out, Meghan told Women's Health Mag: "My health, my state of mind, the feeling you have after a workout; all of this things drive me to step onto my mat or go to the gym. Sometimes the idea of working out sounds absolutely dreadful, but I always remind myself of how good it will feel afterward. Euphoric, almost!"
Looks like she won't be able to simply hit the gym whenever she feels like a little mood booster though. Although she managed to get into the gym unrecognized, Meghan was nonetheless spotted leaving a London gym back in April 2018. As reported by Harper's Bazaar, paparazzi didn't hesitate to snap pic after pic of her, as she tried to make a subdued exit, while wearing a black hoodie and sunglasses. What's most unusual about this is that the usually smiley and social, Meghan kept her gaze fixated on the ground and avoided all contact with paparazzi. Guaranteed that she would have been much friendlier had this photo-op occurred prior to her meeting her Prince.
"It's really funny because I think as much of a big city as Toronto is, it's so different from L.A. or New York. There is no paparazzi so it's really easy to just have a normal life where you are not getting dressed for the day and worried about that element of it," she previously told Hello Magazine.
2 She Won't Be Able To Ghost Him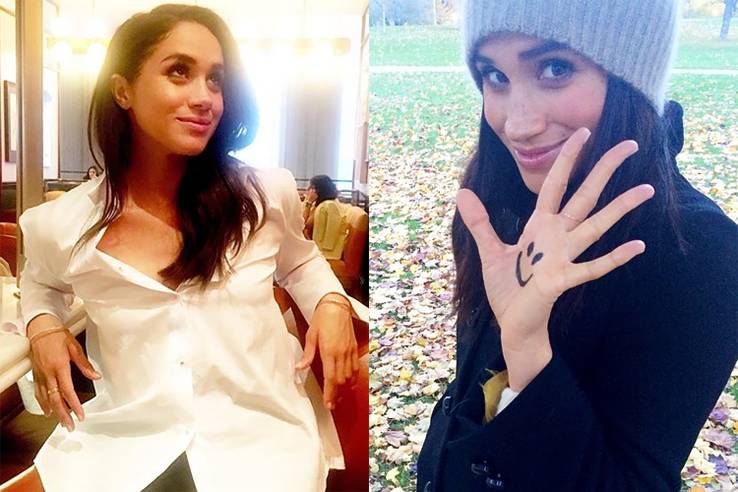 She may have ghosted her former husband, but rest assured, there will be no ghosting Prince Harry and his royal family. After being together for six years, Meghan Markle got married to Trevor Engelson, but the marriage only lasted two years. They separated a couple of months before she landed her role on Suits. As The Telegraph pointed out, "[Engelson] went from cherishing Meghan to, as one friend observed, 'Feeling like he was a piece of something stuck to the bottom of her shoe'," according to royal biographer, Andrew Morton.
"Whether she wanted to admit it to herself or not, Meghan, who once said she couldn't imagine life without Trevor by her side, was now building a new world for herself," he also added.
The degree of how much that is true is hard to say given that Meghan has never actually commented on it, but it's still safe to say that the same situation won't happen with Prince Harry. Short of risking tarnishing her carefully crafted persona, she will likely stay in the marriage, no matter how trapped she feels. If the rumors about her wanting to be Princess Diana 2.0 are true, then she will find a way to make it work.
1 No More Hugs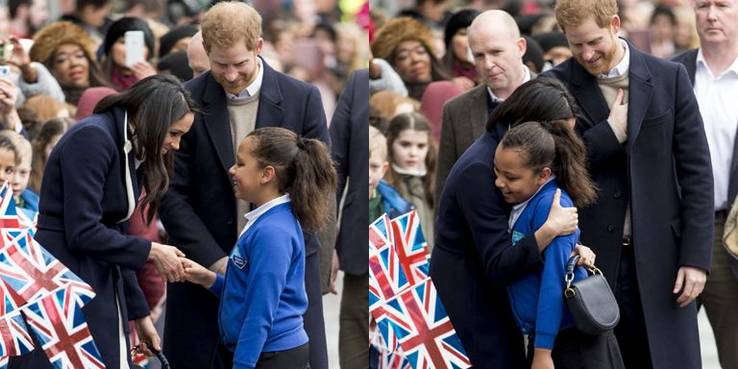 Whereas people in Europe and other parts of the world tend to be a little more hands-on, even with strangers, the royal family is known not to be.
According to The Atlantic, touching a member of the royal family is strictly prohibited, "a guideline that likely dates back to the Middle Ages, when, as the British historian, Kate Williams, has noted, "monarchs were divinely appointed to rule by God, so they were kind of seen as gods, so they demanded to be treated as gods."
Fair enough, but times have changed, and royals have been increasingly breaking this rule. Although new to the customs of the royal family, Meghan would have undoubtedly obtained a crash course to all the guidelines. According to This Is Insider, she too, broke the touching rule, when she hugged a 10-year-old girl.
As her close friend, fashion designer, Misha Nonoo, told Vanity Fair: "Her greatest strength is her compassion for others," says Nonoo. "Much of the work she does is unseen by the public."
The no-touching rule is another sign that Meghan is feeling increasingly trapped. Being as compassionate as she is, it's going to be a hard rule to follow in the years to come.
References: The Tig, CNN, YouTube, News.com.au, People, Marie Claire, Delish, Express, Marie Claire, Hello Magazine, Vanity Fair, TMZ, People, Express, Harper's Bazaar, The Sun, TMZ, The Sun, Marie Claire, The Sun, Women's Health Mag, Harper's Bazaar, In Touch Weekly, Elle, Vulture, RD.com, The Sun, The Times, CNN, Reuters, This Is Insider, Telegraph, and Hello Magazine.
Source: Read Full Article