24 Facts About Ariel Winter Even Modern Family Fans Can't Ignore
Can you believe it's been almost 10 years since the first episode of Modern Family aired? The family sitcom which has captured the hearts of many, first aired in 2009 and has since gained much popularity and critical acclaim. Over the years, audiences have fallen in love with not only the crazy plot lines but the hilarious characters as well. One such character is that of Alex Dunphy, a cute teenage girl who seems to be the most sensible child among her siblings. Alex's character is played by Ariel Winter.
Ariel is only 20 years old and has already made a name for herself in Hollywood. The young lady is not only part of the Modern Family cast but she's also voiced a number of animation roles, including the title character in the Disney Junior show, Sofia the First. Let's just say that the girl can act because she is clearly nothing like the characters she's used to playing.
Ariel seems to have a lot going on in her life and she's definitely raised a few eyebrows. She is often dressed in experimental clothing that leaves many baffled. Her mother will probably not win "mother of the year award" as she's often running to the press and letting us all know what's going on in their lives. Let's also not forget the fact that she moved in with a man 10 years her senior when she was young. Whew! This 20-year-old has certainly lived and today, we bring you the 24 facts about her that even Modern Family fans can't ignore.
24 Issues With Her Mother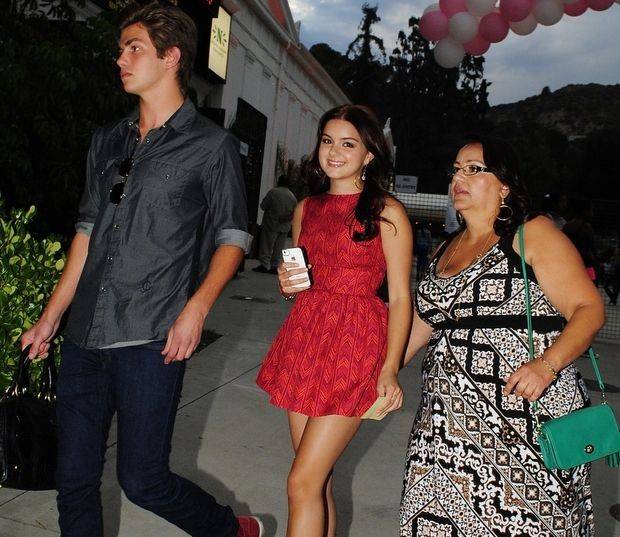 When Ariel was just 14 years old, the young lady was part of the critically acclaimed family sitcom Modern Family and instead of enjoying being on a successful show (which many actors dream about), she was dealing with a lot of family drama. You would think that the teenager was the one causing the drama but it would seem that her mother was the culprit. Ariel's mother, Chrystal Workman, was taken to court by Ariel and her sister Shanelle Gray. It was alleged that the mother was abusing Ariel and Shanelle wanted custody of her younger sister.
It was revealed in court documents that the mother's behavior towards Ariel had made everyone on the Modern Family set uncomfortable, so much that they had considered firing Ariel from the show. According to People, her sister's lawyer claimed that the mother had been horrible on set and that "the producers and others there have expressed grave concern."
The cast members are said to have witnessed Ariel's mother treating her daughter in a way that would raise many concerns. "They're having to sneak this child food because the mother deprives the child of food…The child is, apparently, slapped, hit, pushed – not so as to leave marks. Mother is smart enough not to do that."
23 Mother Claimed Everything Was Fine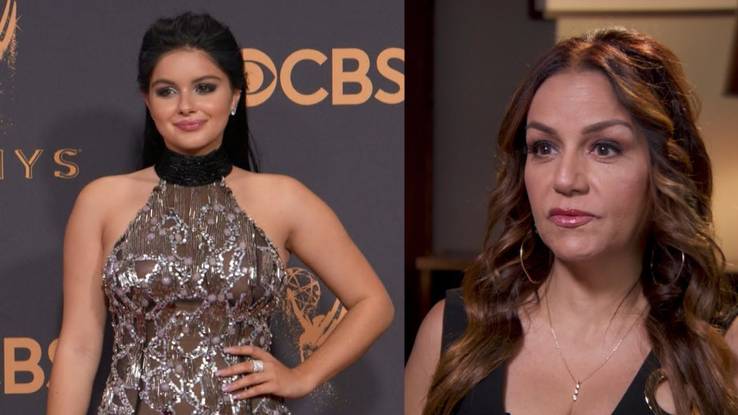 Okay, so the mother didn't exactly say that "everything was fine", but she did, however, suggest that Ariel was just being a typical teenager who was trying to get her way. Her mother claimed that the whole abuse allegations started because she stopped Ariel from dating a guy 4 years older than her.
Anyone will admit that the allegations against her mom were pretty crazy. When it was said that she was misbehaving with Ariel, we were of course not only concerned but also wanted to hear her mother's side of the story. We didn't have to wait long for the mother to respond. "I caught my daughter with her boyfriend…and I threw him out, and I broke them up…And ever since I did that, I've paid. And, you know, I had to do it".
This boyfriend that Workman was referring to was A.N.T. Farm actor, Cameron Palatas. Ariel's mother later filed a police complaint too. Cameron's mother defended her son (naturally, of course) and told People that the allegations were unfounded and the case had been closed. Ariel's mother concluded by emphasizing that she did not abuse her daughter at all. "I am a great mom". I don't know about you, but one word comes to mind when reading all of this – sad. It is clear that Ariel did not have a healthy upbringing.
22 Her Siter Had To Step In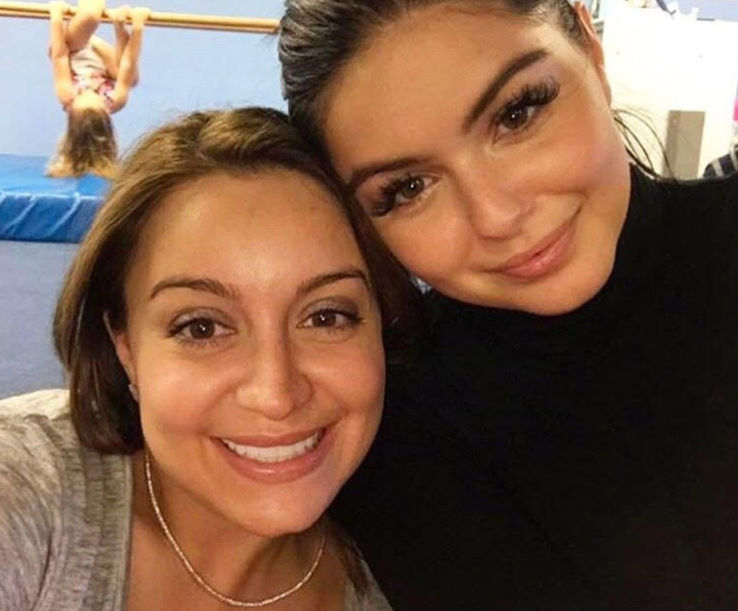 I'm sure Ariel, who was just 14 at the time was having a difficult time dealing with this family drama being all over the media so it was great that there seemed to be a silver lining – her sister seemed to have come to the rescue as she helped her out of this unfortunate situation.
In April 2014, when Ariel was just 16 years old, her sister Shanelle Gray was granted permanent guardianship over her, winning her long drawn out court battle with their mother and if you thought that Ariel would be quiet about the situation, you would be wrong. As we've learned about her, she is unapologetically open.
She told Teen Vogue how happy she was living with her sister, as opposed to her mother. "My life is definitely more normal – and that'll help me grow up like I'm supposed to…Like, I always wanted to be a dancer, and now I'm taking dance classes. And I didn't have many friends. It was all about work. Nowadays, my sister's like, 'You're supposed to have friends. You're supposed to go out on Friday and Saturday nights.'" It seems like the young actress didn't miss being with her mom at all.
21 She Wanted Her Freedom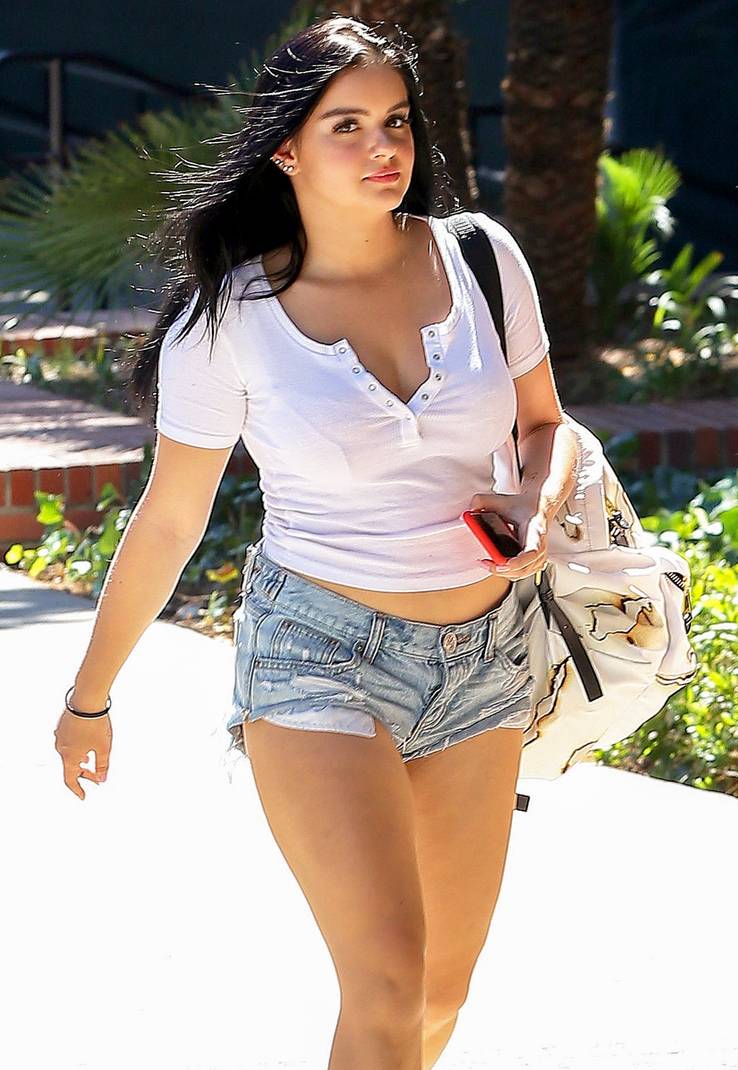 Don't we all just love our freedom? Well, it turns out that Ariel is no different. From the moment she filed the lawsuit from her mother, asking for legal emancipation, it seems wanting her freedom was a major contributing factor to it. And by "freedom", I include financial freedom in the equation.
Ariel was so tired of her mother controlling her and her hard-earned Modern Family money that she just wanted to take back her power and have the freedom to do whatever she wanted with her money. Her mother and father argued that she made bad financial decisions all the time but her sister, it seems, was on her side.
One can argue that her sister did so because she knew that if they win, she was going to be made her legal guardian and of course, when Ariel comes to stay with her, she will come with her fat pay checks. On a number of occasions, her mother did suggest that Ariel filed the lawsuit against her because she didn't want her mother to tell her what to do. Now, we know that people will say anything to get out of a lawsuit, but we certainly do know that Ariel has always been a free spirit who loves her freedom.
20 The Endless Selfies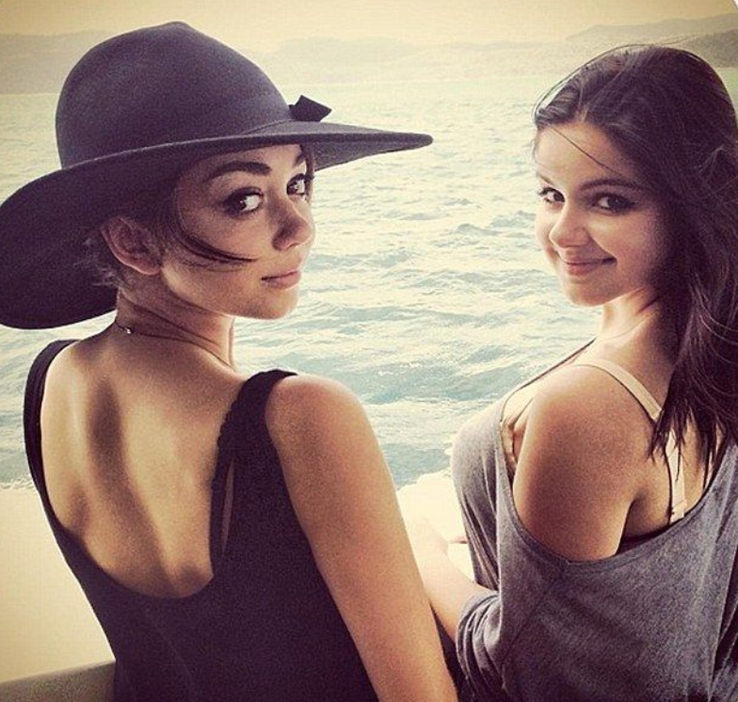 Whether she'll admit it or not, Ariel loves the attention she gets on social media. She definitely gets a lot of attention every time she posts a pic of herself so I guess that's why she keeps on posting them.
Over the past few years, she has been doing nothing but posting pictures of herself for the world to see. Just spend one minute on her social media accounts and you'll know what I'm talking about. After getting her breasts reduced, she posed for Self magazine when she was just 18 years old. "I recommend it for everybody – all women who have thought about it and have suffered…and just don't feel right in their own skin". She added that having a large, attention-grabbing physique was tough for her to handle, especially being in the public eye as she said: "It was quite possibly the worst fort of my self-esteem".
19 Dated A Guy 10 Years Older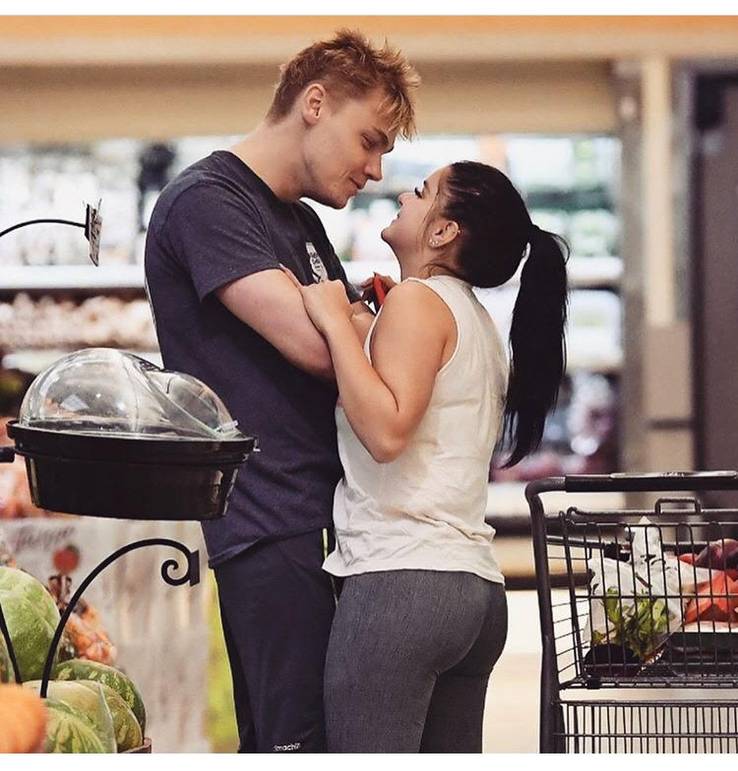 When you're an older couple, a 10 year age gap doesn't seem like that big of a deal. I mean, you could be in your 40s and dating someone in their 50s and no one will raise an eyebrow to that, however, when you're a teenager – it is completely different and people are very sensitive about it because you're a teenager and still very young.
Well, Ariel certainly raised a few eyebrows when she started dating Levi Meaden. Levi is a Canadian actor and you might have seen him on a few television roles such as The Killing as well as the Canadian series Aftermath. The two began dating when Ariel was 18 and he 28 years old. They seem to be going strong because they are still together and she can't stop gushing about him on her social media.
Of course, their age gap was much-criticized and when Ariel found out that people were talking about it, she was feeling rather annoyed. "I don't understand why someone would even comment on our situation at all. I don't think it's that big of a deal". Well, I don't know but it must have something to do with the fact that a teenager is dating someone who is almost 30 years old, Ariel!
18 She Moved In With A Guy 10 Years Older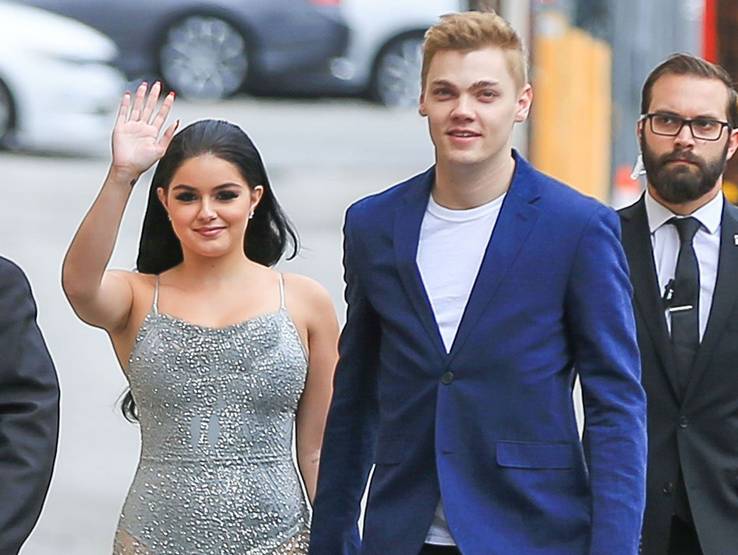 Just when we were all coming to terms with the age gap between Ariel and Levi, it was revealed that they had started living together. I wonder what her sister thought about that…What about her estranged mother? Not to say she was innocent in her court case but perhaps Ariel's mother had some truth to her statement when she revealed that Ariel was dating an 18-year-old.
What some might have thought was an age gap too large, Ariel thought that it was perfect. In an interview with Maxim magazine, she said that she liked the fact that he was older. "I needed somebody who had a lot of life experience and who was at a point in their lives that they could take care of another person, but where I didn't have to take care of them."
Okay, so we may not be crazy about the age gap but the young girl has been through a lot and really seems happy. "I have an amazing guy who's super supportive and loving and is just an all-round wonderful human being". Ah, spoken like a girl in love.
Featured Today
10 Celebs Meghan Markle Wanted At The Wedding (And 9 Who Were Not Invited)

20 Bizarre Things About Donald Glover Fans Choose To Ignore (But Shouldn't)

15 Reasons Why Hollywood And Jeremy Renner Don't Work Together Anymore

17 The Excessive PDA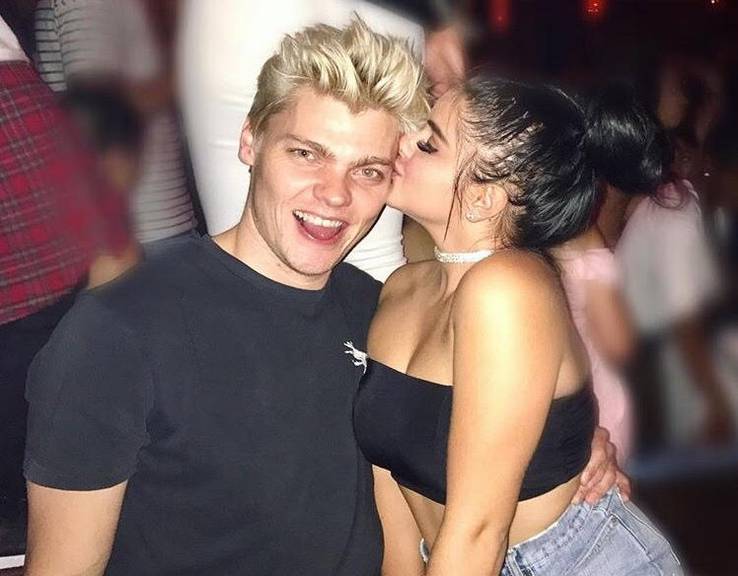 Okay, so it's been a couple of years now and the two are still going strong so maybe they'll be alright. Maybe we'll just learn to get over this age gap as they get older because it's no longer spoken about that much. (Or maybe everyone has forgotten about their age gap because we're all concentrating on Scott Disick and Sofia Richie. Scott is 35 years old, while Sofia is 19. Let's also not forget that Scott has 3 kids with his ex, Kourtney Kardashian. Don't ask me what Sofia is thinking because no one knows! Not even her father, Lionel Richie, can get through to her).
Anyway, like I was saying, the two seem to be in love and we're happy for them and all, however, could someone please tell them to get a room? Like, seriously, asap, please! The excessive PDA can be a little nauseating. I mean, we know you guys love each other. We get it. No need to try to prove it. Ariel can be seen all over her social media giving Levi a whole lot of loving. This, at first, can be "cute" but after a while (add to that the long messages on her Instagram account of how much he means to her), we have to say that we're a little over it…Actually, we're totally over it.
16 Her Own Mom Thinks She Doesn't Have Class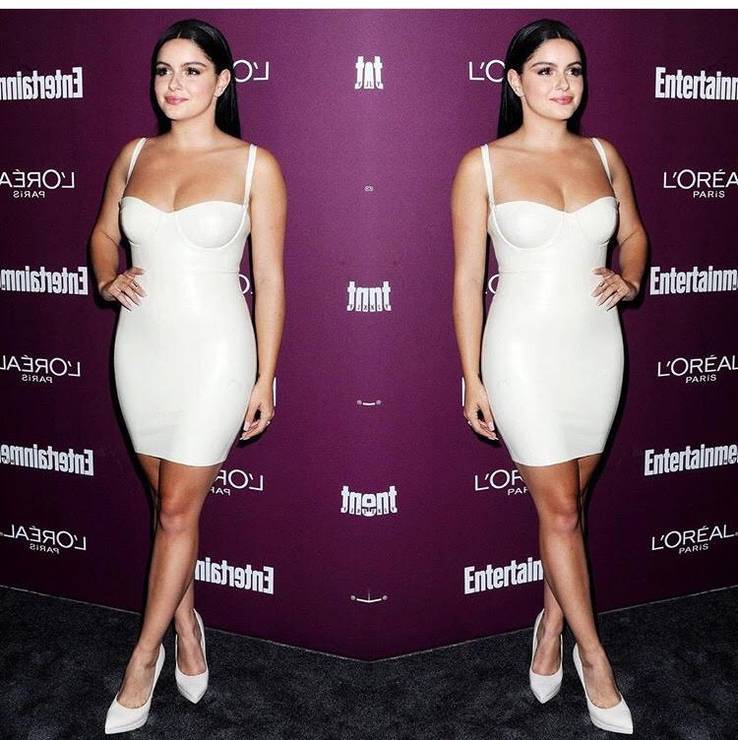 Okay, so this one is a little harsh, to say the least. I mean, how would you feel if your mom told the whole world that she doesn't think that you have class? Well, Chrystal doesn't seem to care as she regularly voices her opinion about how her daughter dresses. Let's just say, it is safe to conclude that she is not particularly fond of how Ariel dresses.
Look, teenagers fight with their moms all the time about how they dress so her mom being unhappy about her fashion choices is understandable. No big shocker there…But did she have to tell the world that her own daughter doesn't have class? Really mom?
Chrystal spoke to Inside Edition about how she views her daughter's fashion choices. "I just want to see her have respect for herself…and have some class". After a particular bikini pic that left very little to the imagination surfaced, she explained how she felt. "I saw it and all I could do was cry and feel bad for her". It's a pity that just like the rest of us, she is going to have to get used to Ariel's fashion choices. After winning emancipation from her in 2015, I doubt Ariel will be too concerned about what she thinks of how she dresses.
15 The Excessive Gym Selfie Pics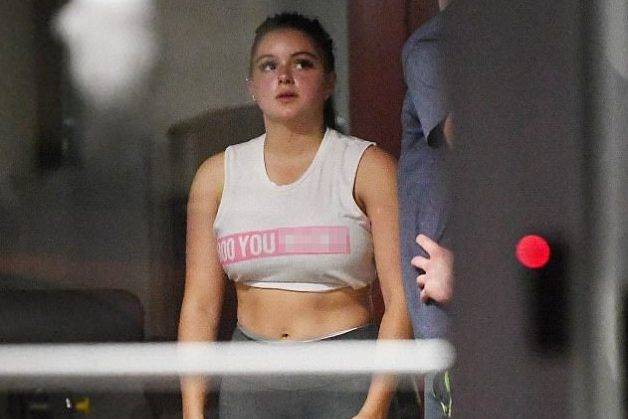 Okay, so I've already covered how much Ariel loves to show off on social media. The girl loves to show off in whatever she's dressed in and she definitely does so unapologetically. Her pics are eye-catching that we can't even post them on this site but I'm sure you've seen them yourself. I mean, they are literally everywhere. Judging by the many pics she posts of her, one would think she is completely obsessed with herself.
While many love the pics she posts of her body and consider her to be promoting self-love and acceptance (because of course, that can't be promoted when you're fully clothed), others feel like she's doing too much and criticize her openly. It's a shame they're wasting their time because Ariel has shown that she certainly does not care about what they think about her outfits. She regularly tells people off who have a problem with her clothing choices online. "Dear sorry body-shamers, I looked HOT in that dress. And if you hate it, don't buy it. But please get a hobby. XOXO Ariel".
14 Matching Food Tattoos With Boyfriend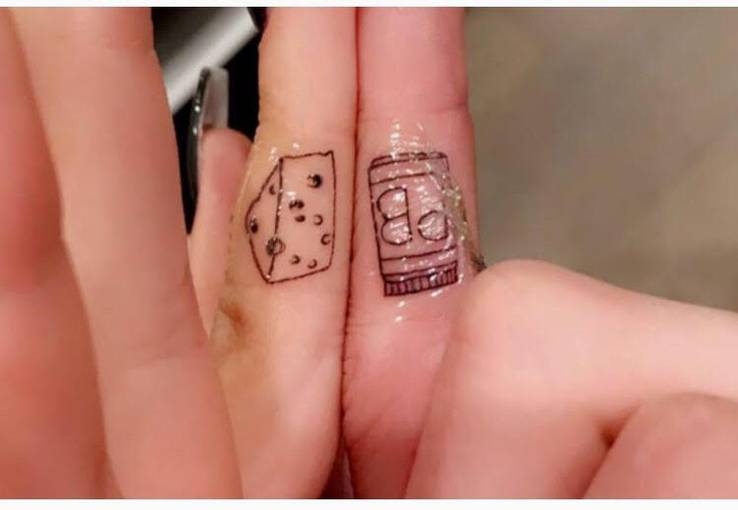 After a year of dating and everything going perfectly between the two of you, it is understandable to want to commemorate your relationship. In a normal relationship, many would decide to move in together but since Ariel and Levi had already done that, they needed to go big. A proposal perhaps? No, not proposal big but definitely permanent ink big.
In 2017, the couple showed off their matching tattoos. So on Snapchat, Ariel revealed that they had half of a heart inked on each of their hands…Okay, that's sweet. Totally normal. No big deal (except for the fact that it's permanent, of course). The Modern Family actress and her beau were not yet done though as they revealed more. The couple showed that they got more ink on their hands – on the inside of their pointer fingers, to be specific.
They had tattooed a wedge of cheese and peanut butter. Ariel captioned the pic "Peanut butter and cheese with my love". Okay, I'm not so sure about that combination but hey, different strokes. Ariel has revealed to Jimmy Kimmel that Levi does a lot of the cooking so maybe he's whipped up some peanut butter and cheese and it tasted amazing. "He cooks…he takes care of that handy stuff. He's great. He does all that."
13 Her Angelic, Baby Voice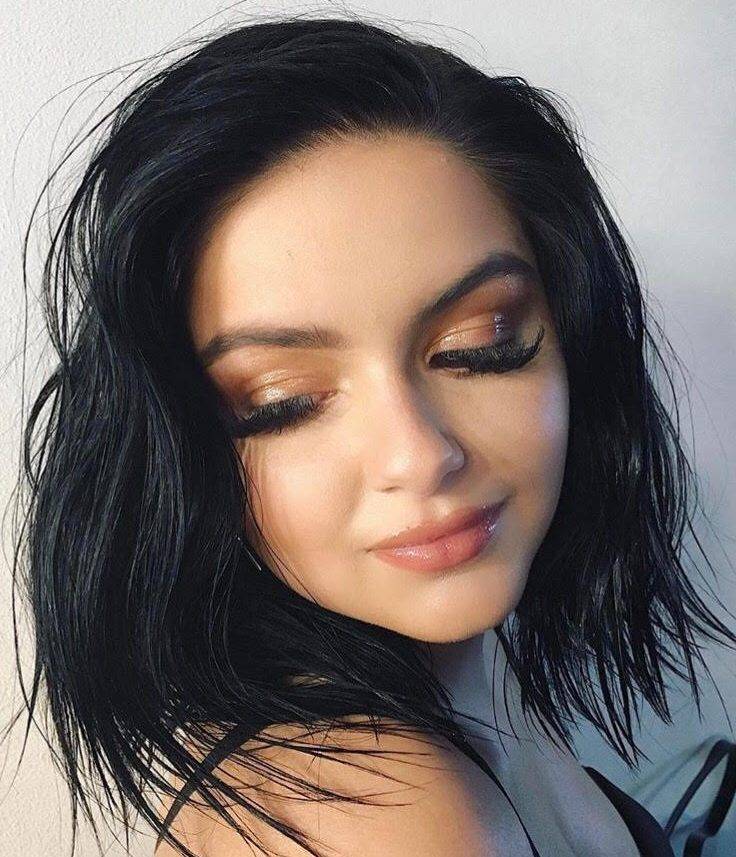 Ariel has voiced a couple of animations so we know she can do a baby voice or two. What many people (myself included) were not prepared for is how creepy that baby voice can get. Oh, don't be fooled by her cute smile. Seriously, if you're sensitive, you definitely don't want to hear it. Even though I'm not particularly sensitive myself, I still feel a little traumatized after I listened to it.
Ariel had an interview on Conan when she revealed that unsettling voice to the world. "I make this baby voice that really freaks out my friends and my boyfriend all the time, and it's kind of fun for me to make them super uncomfortable." She proceeded to demonstrate in what can only be described as a "super creepy" baby voice. "Oh, I'm just a little baby, I'm just your little baby, I'm so cute".
Trust me, don't be fooled by her words. There's nothing "cute" about her baby voice. Conan was also visibly taken aback: "Yes, I would see why that would upset…Please don't bust that out too often." Now I'm sure you'll be curious to listen to this baby voice so go ahead, traumatize yourself. You've been warned.
12 A Model In The Making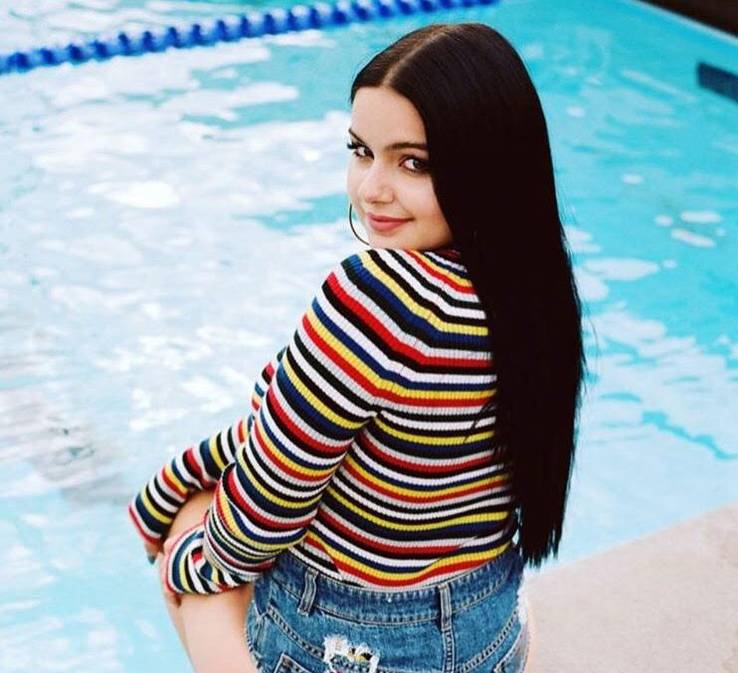 The actress has a number of small tattoos on her body and it seems as though she'll be getting a few more. In July 2017, the young actress went pant less on her Snapchat account and did so to show off her new tattoo. The tattoo is on her upper thigh.
We know how much she loves herself a tattoo. The young actress spoke about her love for getting inked in an interview with Entertainment Tonight. "I love getting tattoos. I think it's a super fun way of expressing yourself. I only get tattoos that are meaningful to me and I love it".
The Modern Family star clearly loves herself a tat and I'm sure we'll be hearing of a new one soon. At just 20, she already has a number of tattoos – she's got the heart tattoo and the food tattoo that we've already covered, a tiger head on her upper back, the initials of her family members on her rib cage (wonder if mom got a spot), as well as a Greek quote that is placed on her right hip.
11 Her Interesting Halloween Costumes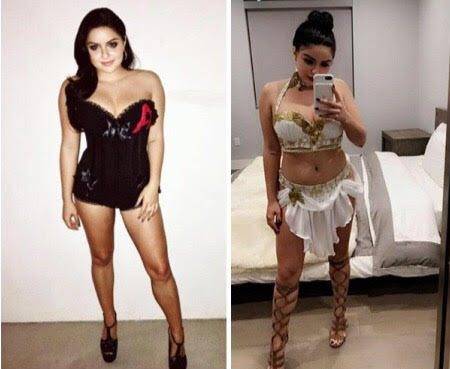 This point on the list reminds me think of that scene in the classic, Mean Girls. Remember how they were dressed at the Halloween party when Cady first learned that she couldn't trust Regina? Most of the girls were dressed in barely-there outfits that were definitely inappropriate for High School students.
That was probably the first time it was exposed on screen how young girls are now doing Halloween outfits (I guess no one is feeling the Heidi Klum Halloween vibe anymore. Not that I blame them. Have you seen how hectic they can get?) Well, it seems as though Ariel brings those outfits to life. Every Halloween, we are sure to witness out-of-the-box outfits. If she wants to badly prove to us that she is nothing like her character on Modern Family, she's succeeding. I'm a little confused though. Isn't Halloween an opportunity for you to dress in clothing that you wouldn't ordinarily wear? Someone should tell Ariel that she is not dressing up at all. She probably gets the outfits from her closet – no need to go shopping for the occasion. She's tricking us every year.
10 Her Fashion Sense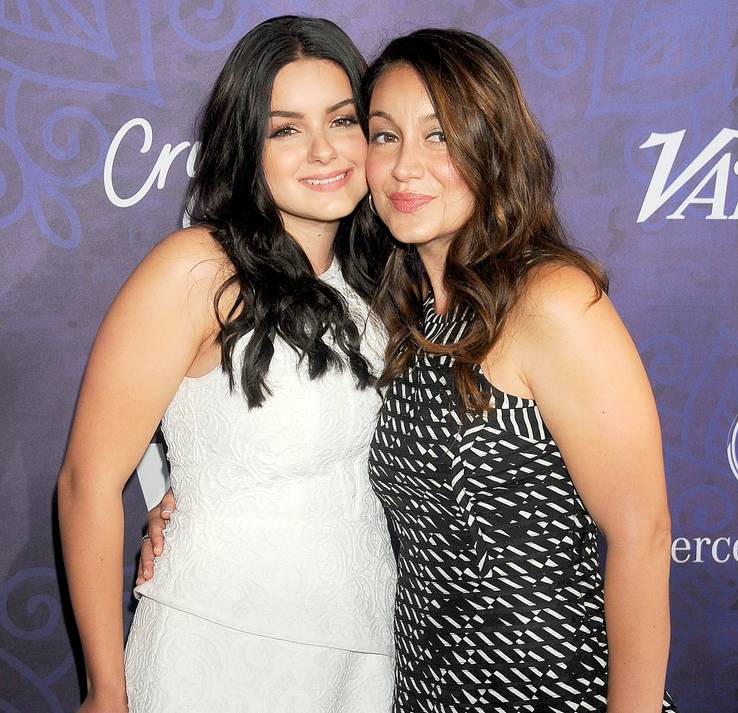 It may feel like Ariel's clothing or fashion sense is a big topic on this list. One look at her social media accounts and you will definitely understand why. On this list, I've covered how she likes to show off. I've also covered how her mom thinks that she doesn't have class.
Granted, considering their history, maybe her mother is not the most biased person on earth but still, no one can deny the fact that when she steps out, a lot of eyes are on her. That is why her overall fashion sense is at number 10 on the list. Perhaps Ariel is not all to blame for her clothing choices. I mean, yes, she's an adult right now and makes her own choices but many believe that the reason why she dresses this way is because her mother taught her to do so from a very young age.
Remember the court case we discussed earlier on the list? It turns out, that in addition to the allegations, Ariel's mother also wanted her little girl to attract major attention so that she can be a big star and she, therefore, encouraged her to dress to catch people's attention. So that means mommy dearest shouldn't be blaming anyone but herself for her daughter's fashion choices.
9 Her Mother Involved Dr. Phil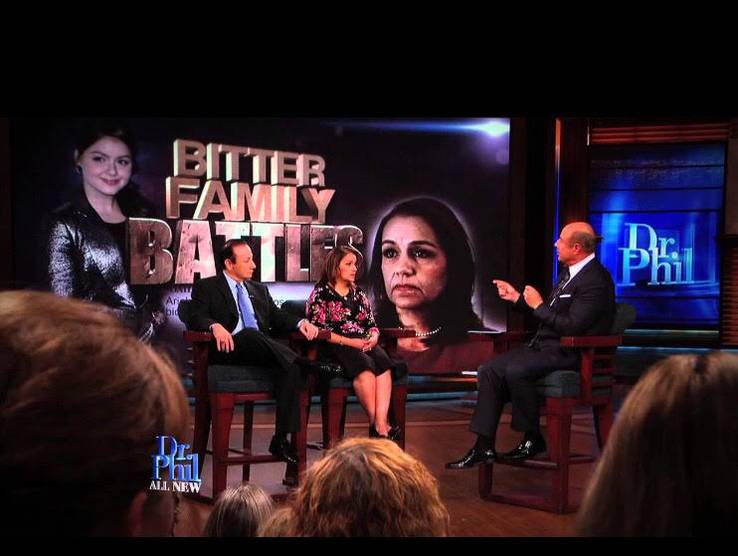 I'm not quite sure how people in the public eye think that Dr. Phil will help address their family issues. Not to discredit the doctor but, if I was a singer or actress, the last place I'd want to air my dirty family laundry is on tv. I know I'm not the only one who feels this way however, Chrystal, Ariel's mom, of course has a mind of her own.
The woman went to Dr. Phil to tell her side of the story and of course, denied all the abuse allegations. "No, I have never abused Ariel in any way. I love Ariel with all my heart. She's my baby". What was revealed on The Dr. Phil Show is that this is not the first time Chrystal has faced allegations of abuse by her daughter. Shanelle, her older daughter (who was granted guardianship over Ariel) made the same allegations over 20 years ago.
No one knows what truly goes on in people's homes but that seems a little suspicious to me. Chrystal blamed Shanelle for the court case. "I believe Shanelle is coaching Ariel". Well, that's some family drama that needs to be sorted out over a family lunch, not on television people.
8 No Female Friends
Now, we've all heard "No New Friends" but "No Female Friends"? I'm not so sure about that one. A girl needs some good girlfriends to go out with, to party with and to also indulge in some juicy gossip with. It turns out that Ariel never had that growing up because her mother never allowed her to have female friends. When you find out the reason, you'll roll your eyes – trust me.
During the long and drawn out court case against her mother, Ariel revealed some disturbing accusations against her. She revealed that she was not allowed female friends growing up. Considering the friends that we now see on her social media accounts, I guess she's made up for lost time. Ariel told Hollywood Reporter that she faced a lot of unhealthy pressure from her mother since she was 7 years old.
"People thought I was 24 when I was 12…You don't get to mess up when you have somebody around you who is constantly watching." Ariel explained further in the interview that she was not allowed any female friends because "females are competition". What on earth was going on in that household?
7 Does Not Dress For The Occasion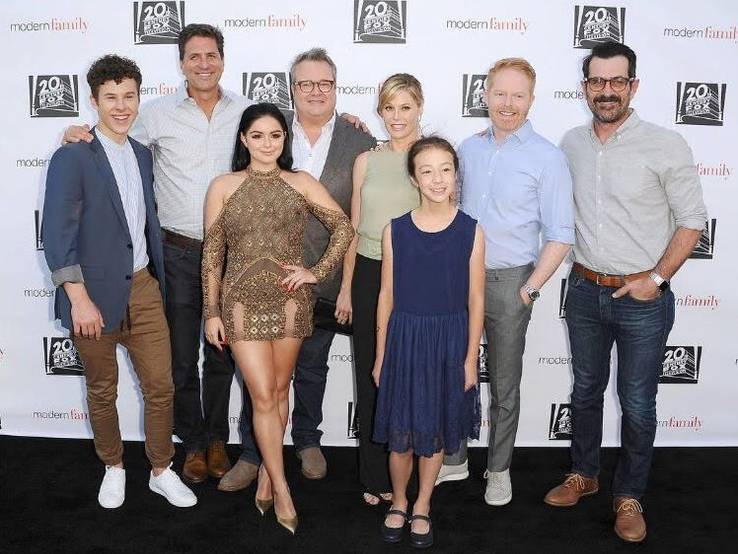 Do you have that one friend who always seems to stick out like a sore thumb when you're all going out together? Don't misunderstand me – being an individual is a beautiful thing. We go to school so that we can have our own minds and think for ourselves. We should be encouraged to not follow the status quo and not just "blend in".
Being an individual and being true to yourself is something that we millennials always strive for and should never stop doing so but what I'm talking about is that one friend who tries to stick out even when it is unnecessary. Let's just say that Ariel, takes that to another level.
Modern Family screened their season 8 finale at the Wolf Theatre in Pasadena. The cast members, of course, came out for the screening, Ariel included, and well…just take a look at the pic. She definitely went all out, compared to her cast members – a number of whom were dressed in jeans. I'm not sure if this is a case of broken telephone where she didn't get the right memo OR maybe she was just feeling herself that night. Whatever the case may be, she never dresses for the occasion it seems.
6 Tries Too Hard Sometimes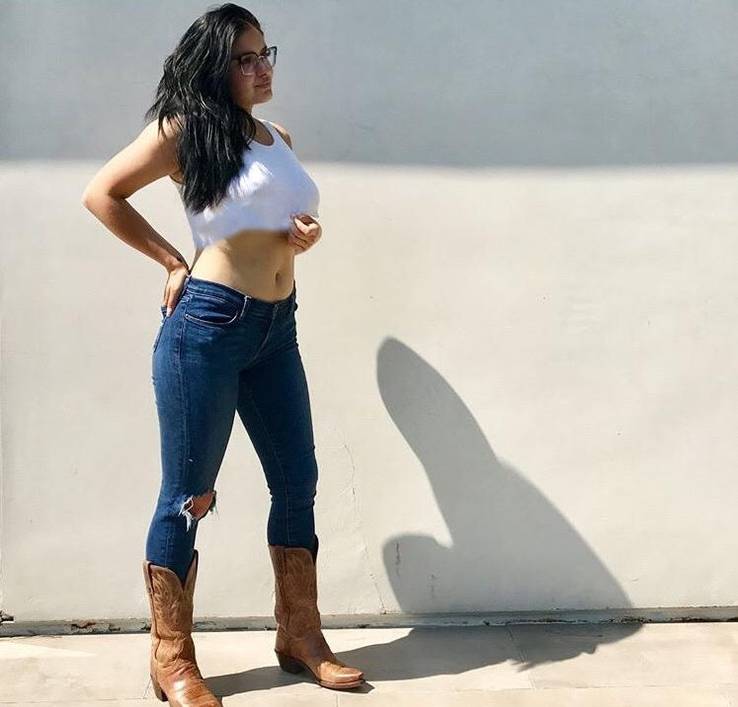 In case you forgot, this is a list that highlights the facts about Ariel Winter that Modern Family fans can't ignore. One fact that certainly can't be ignored is how the girl does anything for attention. It seems like she doesn't care whether she's being praised or bashed, as long as people are talking about her. There have been many instances of her social media accounts that prove that.
In June 2017, the then 19 year old sent a tweet to prove that she is craving attention. "Can u be put to sleep to get a nipple piercing? And feel no pain? Asking for a friend… While some of her fans were quick to respond and share their own experiences with her or her "friend", other people thought that she was just seeking attention by the tweet.
They poked fun at her in response: "Would you paint a mustache on the Mona Lisa? Just asking for a friend…" Another follower wrote: "Wow the classy things people post on twitter". Another comment read: "It's like, you enjoy the critical comments you get. This action AGAIN displays where your maturity level is". It is clear that the young lady loves attention at any cost.
5 Graduation Dress That Left Little To The Imagination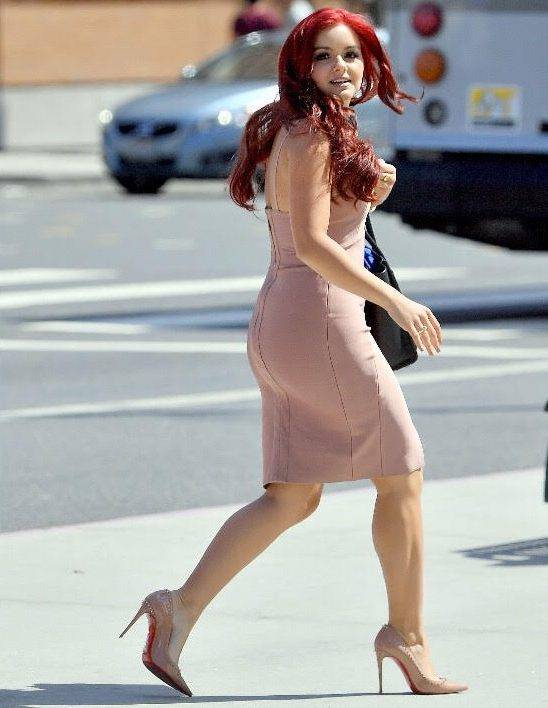 So the previous point on the list focused on how Ariel tries too hard for attention and if you don't believe me…Did you see her graduation dress? The dress was form-fitting and had a cut-out below her bust. While some may argue that her gown would cover the dress so it doesn't really matter, many on social media were quick to criticize the actress for how revealing the dress was. She, of course, didn't seem to mind the negative criticism as she responded by telling the naysayers that she looked hot.
Speaking to Entertainment Tonight, Ariel said "I don't really think I'm telling myself, 'You should post this, you shouldn't post that', I feel like I'm just having fun. I like my fans to see what I'm doing." Regarding her infamous butt pics, Ariel highlighted that she didn't see what the big deal was. "Everybody is so hyped up on the fact that I post photos where my butt's out. It's a butt. Everyone has a butt. I don't think it's crazy". Well, crazy or not, it is clear that the young lady is unapologetic about the photos that she posts on social media and how her outfits leave very little to the imagination.
4 A Father's Betrayal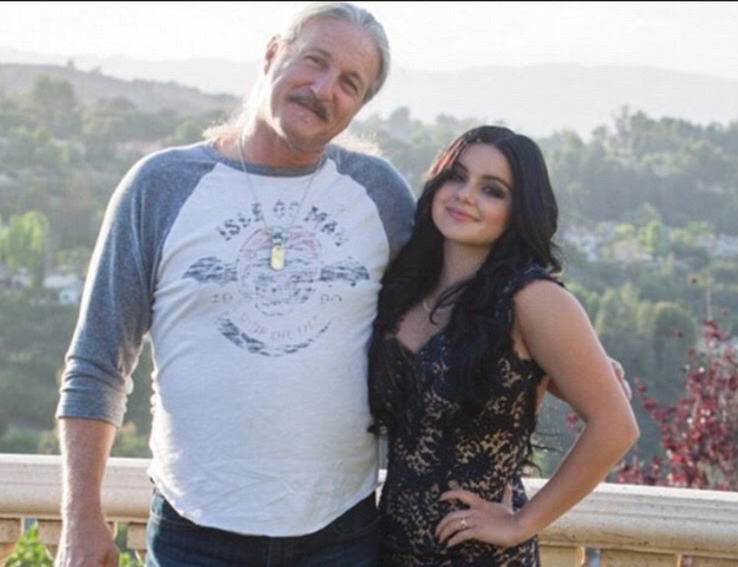 Parents play a very important role in a child's upbringing. Although we all make our own decisions as adults as we know right from wrong, how we grow up influences a lot of those decisions. Since we've already established that her mother probably will not be winning any mother of the year awards anytime soon, it is sad to say that her father is no better. I mean, there were no abuse allegations, thank goodness, but the way he behaved during the court case raised many suspicions.
At first, her father sided with her mom, claiming that Ariel was being irresponsible with her earnings and misusing them. He also said that she couldn't point a finger at her mom for ill-treating her because Ariel was also ill-treating her mother. Well, as soon as the case was over, dad jumped ship…very quickly.
He perhaps didn't think that Ariel would actually win the case and as soon as she did, realized that if he didn't side with her, he would miss out on all that Modern Family money. Unlike her relationship with her mother, Ariel and her father two seemed to have hashed out their differences as she regularly posts how much she loves her dad on social media.
3 She's Not A Little Girl Anymore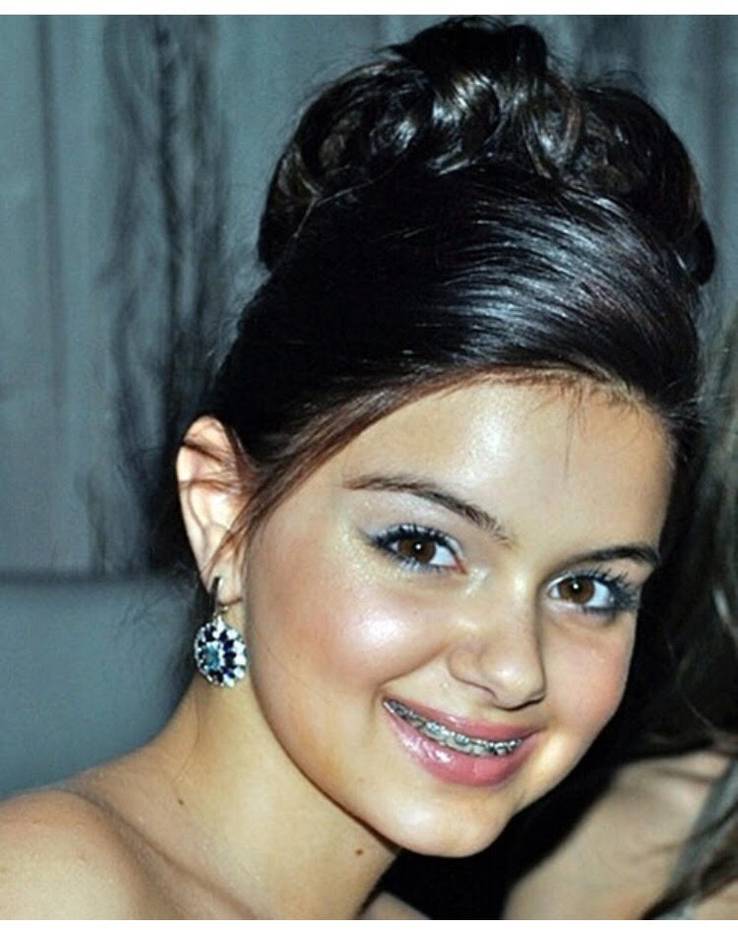 We've watched Ariel Winter grow up right in front of our very eyes. Sometimes it's difficult to admit and accept that the little 11-year-old Alex Dunphy, that we met 9 years ago, is all grown up. This can be said about any young star who grows up on TV – Miley Cyrus, Britney Spears, Kylie Jenner…These are just some of the young ladies in the entertainment industry who have certainly had a difficult time with the public about how they chose to dress as they were getting older. Many of them seek attention and try to prove to us all that they are now "all grown up".
Unfortunately, the harder they try to prove that they are grown up, the more they just seem childish and just after our attention. I can admit that I suppose the transition from child, to teenager and then young adult is quite a difficult transition to navigate under the scrutiny of the whole world. I'm not crazy about a lot of Ariel's outfits, but maybe this is just a phase. Maybe she'll mature and stop trying to shock us and seek attention all the time. The girl is a talented and promising young star. She'll hopefully realize that there's more to her than her body.
2 She's Clearly Just Figuring It Out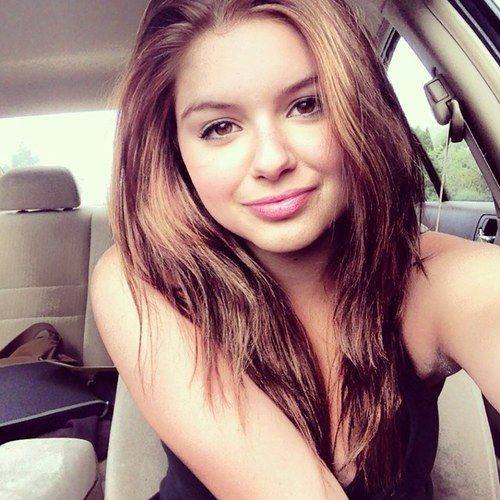 Do you remember the "Britney Spears with umbrella" debacle? Goodness, the media was all over that show. Looking at her now, all grown up with her cute kids, that night is a very distant past. She got over whatever she was going through and is a very respectable young lady.
If you don't remember the Britney Spears debacle, how about the more recent Miley Cyrus situations? Which one? You ask. Well, all of them… Grinding on Robin Thicke, the Wrecking Ball video and so much more (all with her tongue out of course). Have you seen Miley recently? I mean, she is far from perfect (then again, who is?) but she's certainly toned things down a lot.
Ariel is just figuring things out. She clearly thinks that being provocative and grabbing people's attention is "cool". Because I mean, which teenager/early twenties lady doesn't? Since she's in the public eye, as painful as a lot of her outfits and tweets may sometimes be, we are just going to have to grin and bear it for now. She'll one day grow up and realize that she has nothing to prove to anyone and then get back to doing what she does best…acting
1 Clapback Queen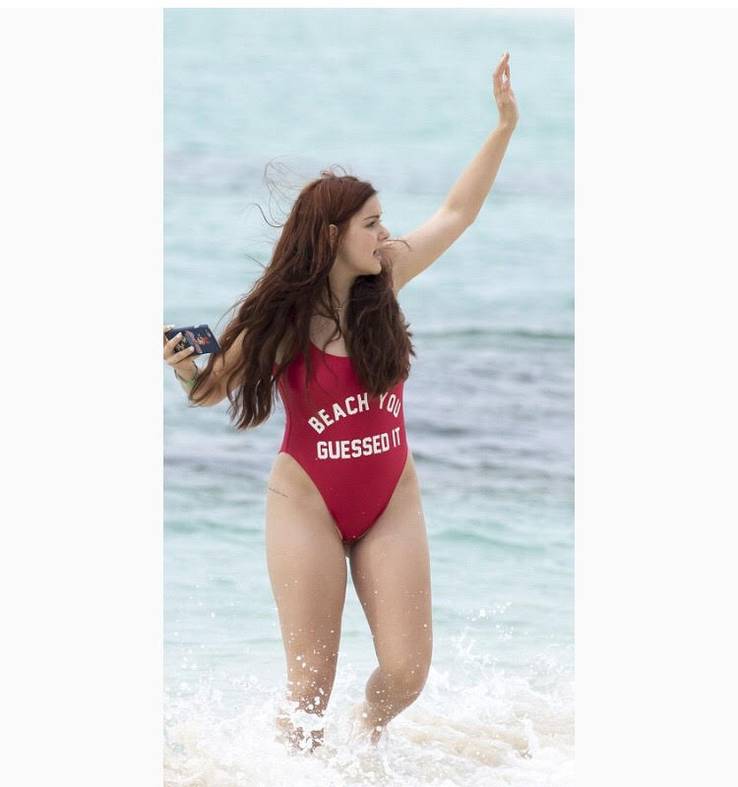 Okay, so I know I'm not the only one who is not a big fan of Ariel's fashion choices. The girl needs a new stylist…fast. But one thing I do admire her for is her ability to not shy away from negative criticism. Oh no, it's almost like she thrives of it. Whether or not she may be seeking attention from her tweets and selfies, as soon as there is an outcry about them, the young lady will certainly stand her ground and it seems like she always has had that in her.
In 2015, she posted a pic of herself in a bikini, hanging out with her nieces. There were many comments that followed about how she should "put some clothes on". After a few hours of ongoing social media scrutiny, the young lady responded and wrote: "The height of a girl's skirt or whatever she is earing for that matter, does not imply what she is asking for". Now I don't know about you, but I certainly want to hear her making more sense like this.
In another twitter attack, a follower wrote: "Why does Ariel look so thirsty all the time?" To which she replied, "I'm SO thirsty!!! Haven't had water in hours. I can't believe you can tell I'm dehydrated from this pic". This comment and so many more prove that this girl is definitely the clapback queen.
Source: Read Full Article