24 Photos Of The Cast Of Mad Men And Where They Are Now
It wasn't just the smoke getting in your eyes — the cast of Mad Men will forever remain one of the most stylish and best dressed in television history. Don Draper and his fellow advertising executives based their entire existence around understanding and defining popular trends and finding a way to brand and market them to the public, so it makes sense they'd all be on the cusp of the fashion world, as well. The characters also regularly made deals that involved millions of dollars and some of history's wealthiest companies, so there's no question about how they could afford the slick suits and knockout dresses.
Unfortunately for fans, Mad Men went off the air almost three years ago to this month, but that hasn't stopped the former cast members from remaining some of the best looking people in Hollywood. They've also largely remained quite successful, using the acclaim and attention Mad Men received to transition into further TV shows and films. Some of them could even be said to be more popular and critically acclaimed than ever before thanks to roles they earned after Mad Men came to an end.
With so many actors and actresses to keep track of, it's entirely understandable that some fans might not know what their old favorites have been up to recently. Luckily, we have been paying attention, and anyone who needs a quick primer on how Jon Hamm and his co-stars are spending their lives will find all the answers right here. Keep reading to see 24 stunning photos of the cast of Mad Men and learn where they are today.
24 Alison Brie Continues To GLOW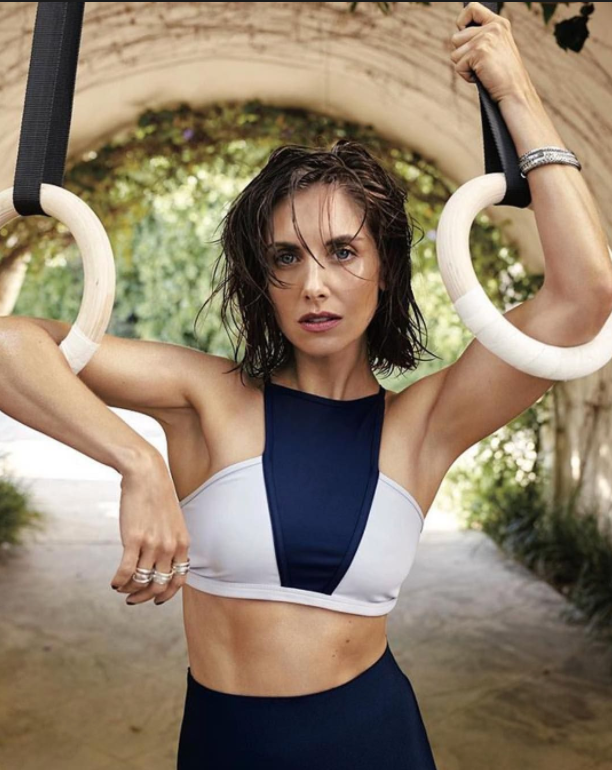 For all the radiant energy she brings to each role, Alison Brie's Trudy Vogel/Campbell was a relatively minor character on Mad Men. The wife of Pete Campbell, she typically stood in the background while her husband made increasingly terrible choices in life, only slowly started to catch on to how big of a creep he was in the later seasons. By that point, the doomed marriage already produced a child, leading to a very complicated separation process. Against all logic, they eventually reconcile before the show ends, which was actually quite fitting given Trudy's old-fashioned nature and steadfast belief in love.
In contrast to that conservative character, Brie's recent years have been spent inside a wrestling ring. No, she hasn't signed with WWE; since 2017, Brie has starred in the Netflix comedy series GLOW, based on the real 1980s sports entertainment promotion Gorgeous Ladies of Wrestling. When not getting between the ropes, Brie voices Diane Nguyen on the animated Netflix series BoJack Horseman. Brie has also seen her film career slowly start to explode with supporting roles in The Disaster Artist and The Post amongst many other films. On top of it all, she recently found time to influence the music world as well, making an appearance in the video for Beck's latest single, "Colors."
23 Julia Ormond Is Set To Shine In Black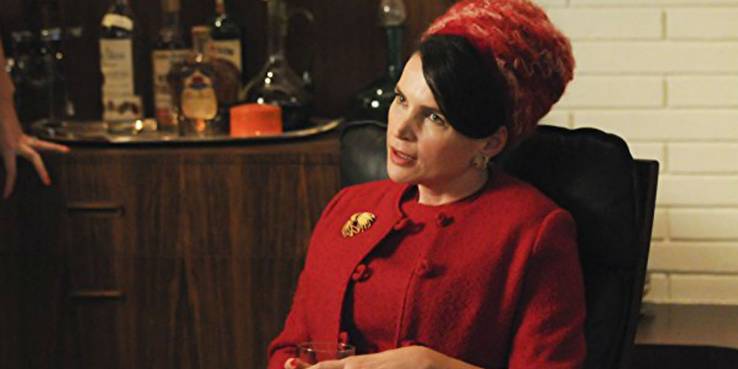 Don Draper's second mother-in-law, Marie Calvet in no way looks like a woman with a daughter as old as Megan, let alone someone who claims to be a grandmother to 10 children by the time Mad Men is over. She doesn't exactly act like this sort of person, either, too vain and prickly to possibly raise a family that large. And yet, this is exactly what Marie Calvet did with her husband Émile, despite the fact they rarely seem to show much love for one another. In fact, Marie isn't all that warm around anyone, certainly not Megan or Don, both of whom she insults almost every time they interact. The one person she can get along with is Roger, implausibly winding up married to him after a secret on-again, off-again relationship.
Shortly after Mad Men went off the air, Calvet actress Julia Ormond continued her time on television with a top role in the short-lived Syfy series Incorporated. She later appeared in the HBO mockumentary Tour de Pharmacy and then the BBC America/Starz miniseries Howards End, based on the classic E.M. Forster novel. Later in 2018, Ormond is slated to have a starring role in another adaption, this time of Madeline St John's classic novel The Women in Black, which will be renamed Ladies in Black.
22 Harry Hamlin Has A Real Housewife In Beverly Hills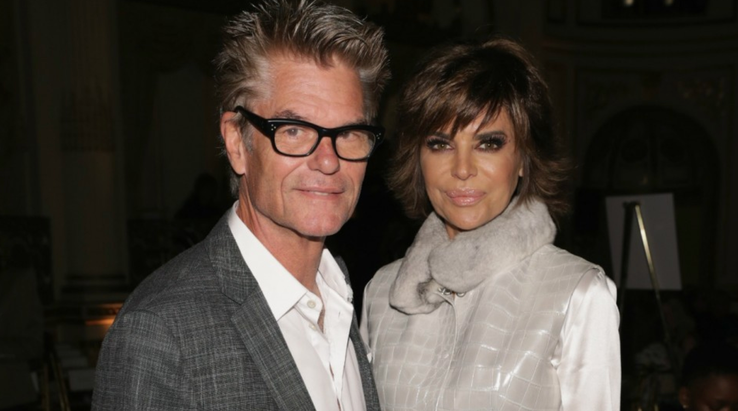 Practical and pragmatic, some might describe Harry Hamlin's Jim Cutler as one of the least consistent characters in Mad Men. The one member of Cutler Gleason and Chaough who never fully supports the idea of working with Sterling Cooper Draper Pryce, the only thing that gets "Roger Sterling with bad breath" to chipper up is super chemicals provided by his doctor. When it comes to actual work, Cutler just complains about getting pushed aside while opposing every major motion he can, desperately attempting to assert whatever little influence he has left over the others. Unless there's money to be made, in which case he'll quickly acquiesce and accept another payout to keep quiet.
Already a pretty huge star well before his character on Mad Men debuted, Hamlin remains a high profile name now that the show has come to a close. Recently, he's continued his status as a huge guest star on TV shows Mom, Graves, Shooter, and Law & Order True Crime. Hamlin is also poised to play a major role in the upcoming grunge-era drama No Alternative, all the while supporting his daughter Amelia Grey Hamlin as she pursues a career as a teenage model. As the husband of Lisa Rinna, Hamlin also makes occasionally appearances on her reality TV show, The Real Housewives of Beverly Hills.
21 James Wolk Couldn't Maintain CBS' Zoo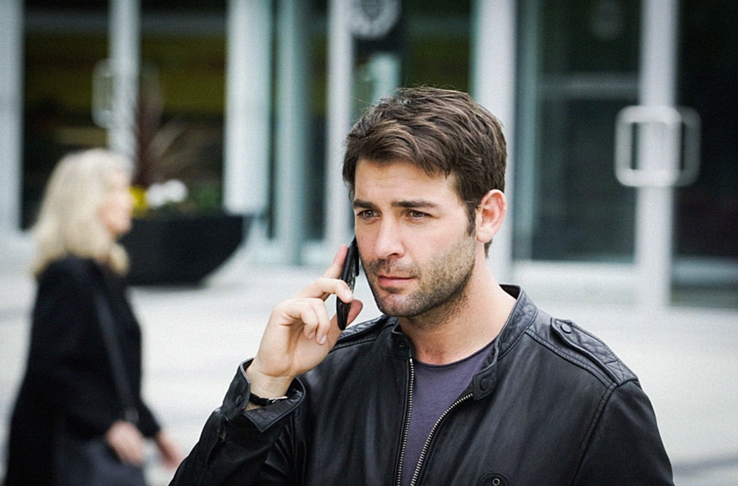 Aside from Don Draper, no character on Mad Men is quite as mysterious as James Wolk's Bob Benson. Initially, no one in SCDP even knows who the heck this sycophantic, constantly smiling stranger is, yet he's such a plucky go-getter they eventually decide he might be worth keeping around. This proves beneficial to Joan on a personal level as well when Bob temporarily becomes an unlikely father figure for her son Kevin. After creeping out Pete one too many times, it's revealed Bob was just a man from a poor background doing whatever it takes to reinvent himself as something more. That he does this by lying about, well, everything, just meant he fit in.
Right before Mad Men ended, it looked like Wolk was in the best shape of anyone in the cast, already having nabbed a leading role in another major drama. The only catch is that said series, Zoo, wasn't nearly as popular or critically acclaimed as his last role.
On the other hand, the mere fact it Wolk was the main character and his show aired on CBS instead of AMC meant his star power was considerably on the rise. Despite Zoo getting canceled, Wolk quickly bounced back with a recurring guest role on Showtime's Billions. Recently, he's also been added to the cast of Amazon's Goliath.
20 Maggie Siff Took The Long Road To Billions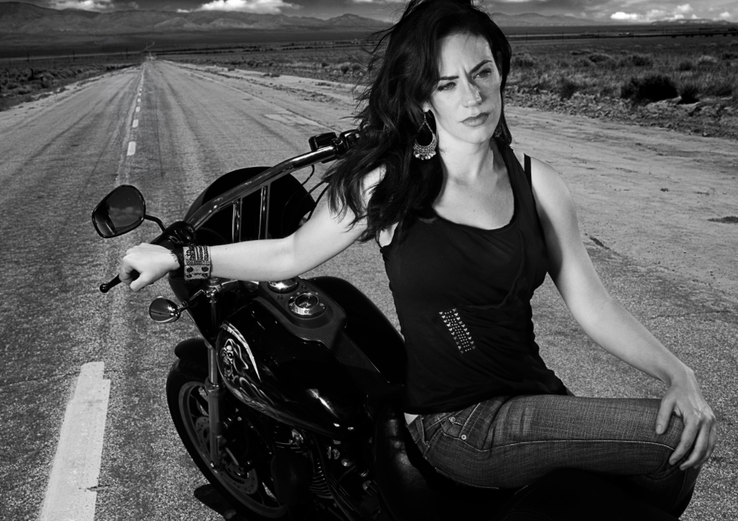 Of all the women to impact Don Draper's life, Maggie Siff's Rachael Menken seems to do the most damage in the least amount of time. This is probably because in addition to being the first affair audiences know about, Menken is perhaps the first woman to resist Don's charms. While she does eventually cave in for a few nights of romance, once Rachel realizes Don isn't actually interested in her so much as the idea of running away in general, she quickly resumes her position and rebuffs him again. By the time Mad Men is over, Rachel has passed away, but her sister is quick to assure her old lover Don the life she lived was pretty great without him. While Siff's role in Mad Men was relatively minor, she was simultaneously making waves as major character Tara Knowles on Sons of Anarchy.
Since both shows have ended, she's continued to dominate intense television dramas with a starring role on the Showtime series Billions, playing lead actor Paul Giamatti's wife.
On top of the constant TV appearances, Siff is also finding time to etch out a respectable film career, including appearances in The 5th Wave, A Woman, a Part, and One Perfect More Humid. Her next project is The Short History of the Long Road, set for release in 2019.
19 Bryan Batt Is A Godlike Stage Actor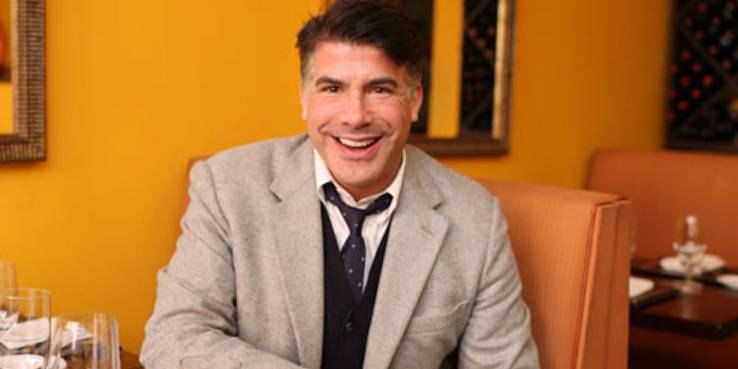 The characters of Mad Men would have been a hit with audiences in any era, yet the fact series creator Matthew Weiner set in the 1960s was nonetheless extremely important. If nothing else, in another time, the story of Bryan Batt's Salvatore Romano would have gone a whole lot differently. In a consistently hilarious bit of dramatic irony, Sal is very clearly living what people in those days would call "an alternative lifestyle," but their puritanical nature means no one around him seems to notice. Even after witnessing a gleeful impression of Ann-Margret in Bye Bye Birdie, Don believes Sal is a total ladies man, making it a huge shock to everyone when he suddenly disappeared into a park filled with strange men. Well, except his lonely, long suffering wife.
Matching his character's flamboyant flair, Batt was a respected theater actor well before Mad Men hit the airwaves. That reputation continues to this day with his role as master of ceremonies during Broadway on the High Seas cruises. Batt is also appearing in La Petit Theater's upcoming production of David Javerbaum's "An Act of God," performing the title role. For those not in the area, he can also be caught in the upcoming romantic comedy I Hate Kids and the crime caper Easy Does It.
18 Ray Wise Has No Intention Of Leaving The Acting Boat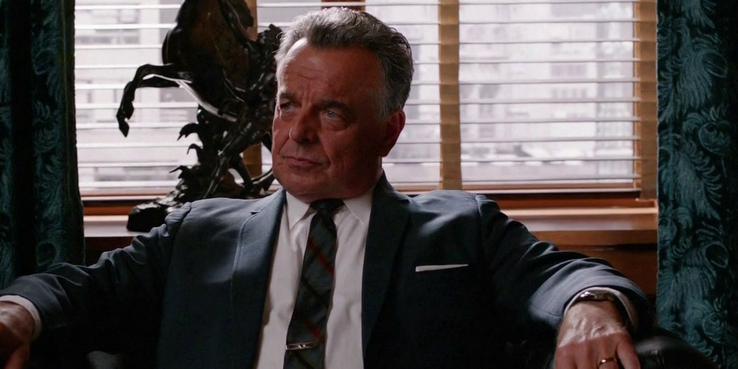 Theoretically speaking, the fact Ray Wise's Ed Baxter is the father-in-law of Ken Cosgrove should be a massive boon to Sterling Cooper and any later names the company adopts. As a high ranking executive at Corning Inc., Baxter is exactly the sort of "in" a competent accountants executive would use to try and win their business. Unfortunately for Ken's bosses, he refuses to use his family connection to make money, sternly telling his superiors that if they want sort of guy, they should look at his rival, Pete. Perhaps it's due to this position that Baxter always respects his son-in-law rather than looking down on him for making less money.
No stranger to television prior to Mad Men, Ray Wise has remained a perennial player on multiple TV shows since it ended. In 2017, he revived one of his most popular characters when Leland Palmer returned to Twin Peaks along with all of the town's other residents, albeit in a much smaller role than he played in the original series.
He was also involved in the Gilmore Girls revival and a few episodes of Fargo, all the while appearing in a recurring role on the ABC sitcom Fresh Off the Boat. With over 200 acting credits to his name already, Wise still isn't anywhere close to slowing down.
Featured Today
25 Facts About Heath Ledger's Joker That Fans Still Choose To Ignore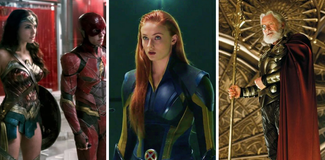 15 DC Characters (And 5 Marvel Characters) Who Could Singlehandedly Take Down Thanos

20 Times Bernadette Outdid Penny On Big Bang Theory

17 Mason Vale Cotton Said "Hey" To A Classic Character Older Than He Is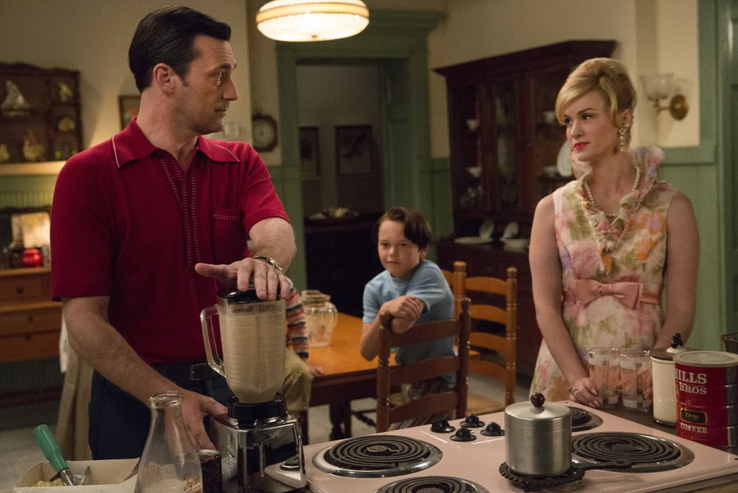 One of the youngest characters in Don Draper's life, for the first several seasons of Mad Men, his son Bobby barely says a word. That's because he was 5 years old or younger, sitting in the background watching TV with Sally while his parents were out living their tumultuous lives. After a few years on the air, though, Bobby was old enough to be a true character in his own right, at which point Mason Vale Cotton took over the role. Once capable to express himself, Bobby instantly shows signs of neglect and emotional disturbance, deeply concerned with pleasing his parents and inane things like the alignment of his wallpaper. Unfortunately, with a mother like Betty, he'll probably never find order no matter where he looks.
Still a young man when Mad Men came to a close, it's fair to assume Cotton spends most of his time these days receiving some sort of education.
However, he's also been making room for a handful of additional acting gigs, most notably as the lead role in Nickelodeon's Hey Arnold!: The Jungle Movie. Cotton's performance earned rave reviews from critics, including Lane Toran, the original voice of Arnold on the TV show. Cotton additionally co-starred with Charlie Sheen and Leah Remini in the Crackle original film Mad Families.
16 Ben Feldman Spearheads A Superstore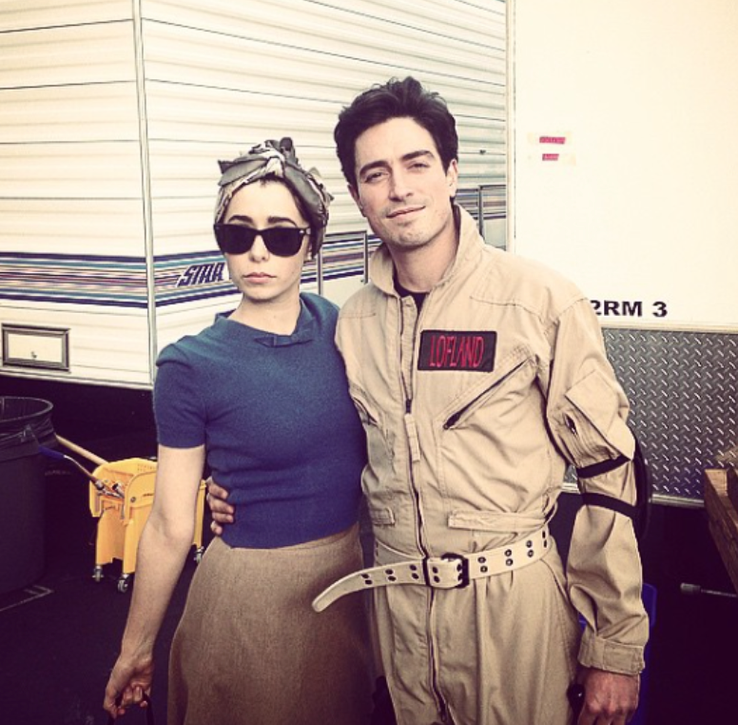 Considering Ben Feldman's Michael Ginsberg generally acts like he belongs in a Woody Allen movie, Peggy Olsen isn't off base when she suggests he might be a little too eccentric for SCDP, and Don Draper specifically. Luckily, Roger Sterling disagrees, because Ginsberg quickly proves to be one of the most creative and out-of-the-box thinkers the company would ever employ.
The catch, of course, is that this hardly helps in his personal life, and when not acting theatrical and pitching his ideas, Ginsberg reverts to a socially awkward persona that has no idea how to play well with others in any sense of the expression.
Turns out he's mentally unstable, as well, with his final act on the show self-mutilating his body in an act of devotion toward Peggy, leading to his institutionalization. Replacing the sad kind of insanity with the madcap variety, Feldman now stars in the quirky NBC sitcom Superstore. The series has been receiving great reviews since season two, and has already been confirmed for a fourth season to air in 2019. Recently, in addition to acting, Feldman directed his first episode of the series. When not making audiences laugh, Feldman tried his hand at terrifying tem through a supporting role in the crime thriller Thumper, released in late 2017.
15 Kevin Rahm Taps In To His Inner Power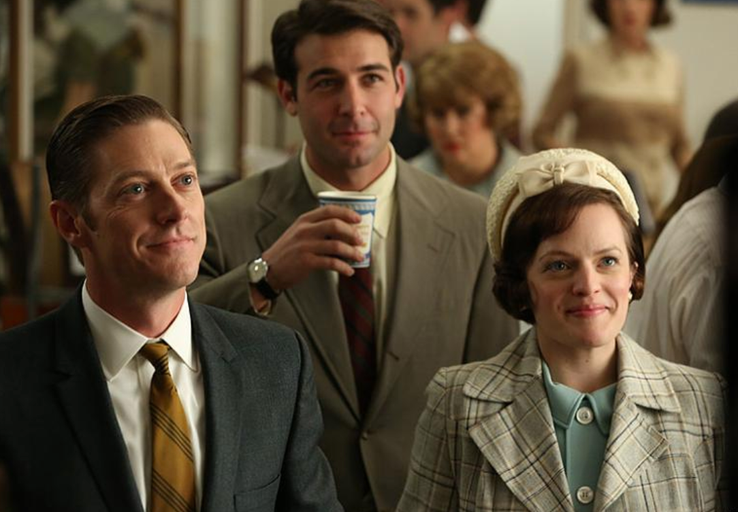 Anyone who chooses to be a personal rival of Don Draper is bound to wind up severely disappointed most of the time, explaining Kevin Rahm's sad eyes when he portrays Ted Chaough. Always defeated by Draper or some other, wealthier firm, it doesn't matter that Chaoguh's name is on the door, he's often a deeply unhappy man. That malaise goes away for a little while once Ted starts a brief, doomed relationship with his employee Peggy Olsen, only to come back in full force when he transfers himself to California to stay away from her tempting presence. It reaches a point when Ted genuinely doesn't care about losing accounts anymore and wants out of the company, only for the massive deal that closes the series to bring some normalcy back into his life and suddenly bring him the happiness he always sought.
A far cry from being Ted, Rahm is now portraying a more dominant character in Captain Brooks Avery on Fox's adaptation of Lethal Weapon.
He's also held a recurring role on the CBS drama Madam Secretary. When not on television, Rahm is appearing in films, most recently the Netflix original thriller Clinical as the patient of a disturbed psychologist. Whether or not his doctor could have helped Ted with his depression is unclear.
14 Christopher Stanley Took A Trip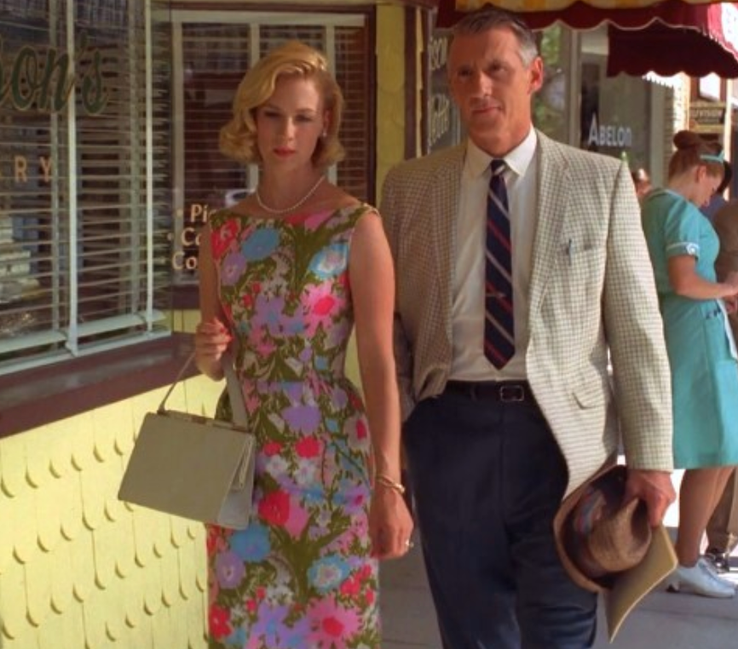 Simply by wanting to be at the house after a long day at work, Christopher Stanley's Henry Francis was just about everything Betty Draper wanted that her husband Don refused to provide. It didn't hurt that as an aide to high ranking politicians with connections to the Rockefeller family, Francis is also quite wealthy, able to happily offer Betty and her children anything they could possibly desire. Even before this comes to light, it's no wonder Betty showed interest in him following Don's constant affairs. The difference is that rather than try and hide things, Betty immediately admits what's happening by demanding a divorce and getting remarried, leading to a much happier marriage with Henry than she had with Don. The only problem afterward is that she has cancer, and Henry can hardly bear to handle the news.
Seen broken and weeping in many of his final Mad Men episodes, it's unlikely Stanley will look quite so weak any time in the near future.
Recently, he appeared in a recurring role on the Paramount Network mini-series Waco as Edward Wiggins, the ATF agent in charge of the infamous raid on David Koresh's compound. The intensity won't end there, as he's also poised to appear in an upcoming NBC pilot based on the book "Suspicion" by Joseph Finder.
13 Jay R. Ferguson Gave Living Biblically His Best Shot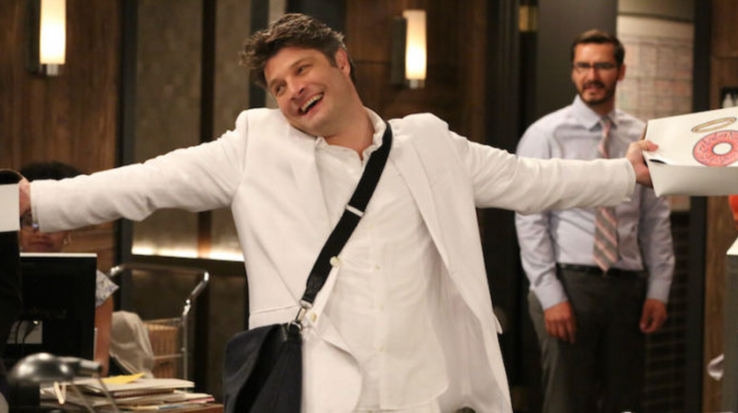 Big and macho with an artist's sensibilities, Stan Rizzo may not be Peggy Olsen's ideal concept of a creative partner, but somehow the two make it work in every way possible. It all started when Peggy refused to let Stan's attitude get in the way of productivity, stripping down to her underwear to shut him up and prove she wouldn't be intimidated. Trust us, it made sense at the time. From there, the two form a strong personal and professional relationship, leading to most of SCDP's greatest ads during the later seasons. The two even remain friends when Peggy leaves the firm, though Peggy continues to reject Stan's attempts at becoming something more. Finally, she seems to change her mind in the series finally, accepting a warm embrace as they work in harmony.
Less harmonious has been Ferguson's attempt at a continued career in television, albeit not for lack of trying. Shortly after Mad Men ended, Ferguson starred in The Real O'Neals as the father of an extremely dysfunctional family.
Only receiving modest ratings and reviews, the show was canceled after two seasons. Ferguson quickly bounced back with another lead role in Living Biblically on CBS, only for the network to put it on hiatus after only eight episodes. The future of the series is unclear.
12 Jessica Paré Is The SEAL Team's Queen Bee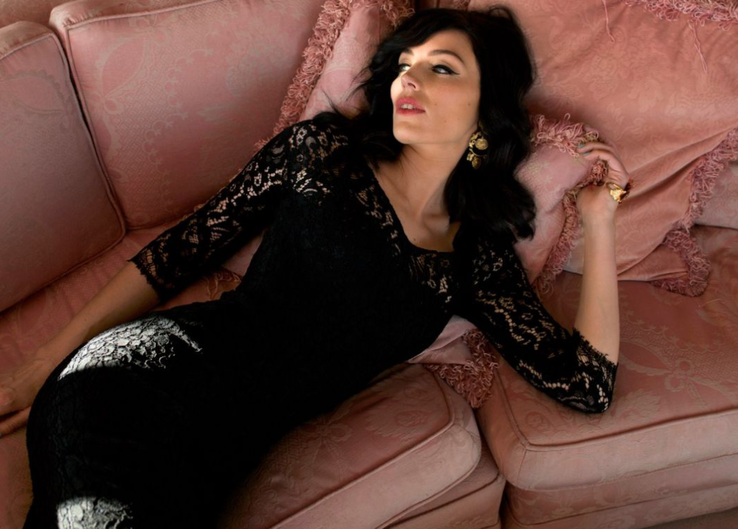 Young, gorgeous, and just a tiny bit exotic thanks to her French Canadian heritage, Jessica Paré's Megan Draper gets whatever she wants, and she gets it fast. The process only gets easier for her after she meets her first husband Don, who rapidly promotes her from a background receptionist all the way to a role as his personal secretary. The upward mobility hardly ends there, as a trip to California is bookended with a sudden proposal, and before long Don is supporting Megan as she pursues her dream to become an actress. At first, it looks like she just might make it on soap operas, but a move to Los Angeles doesn't go as well as planned. The stress permeates into her personal life, and combined with Don's continued dalliances, it quickly leads to a divorce. On the plus side, Don gives her a cool $1 million to make the process smooth.
In a serious departure from the delicate character Megan often was, Paré is now showing off her intensity as CIA liaison Mandy Ellis on the CBS series SEAL Team.
On film, she's set to prepare in the upcoming release Another Kind of Wedding followed by a starring role in Queen Bee. Too bad Megan couldn't get a hold of parts this substantial.
11 Jared Harris Took On A Crown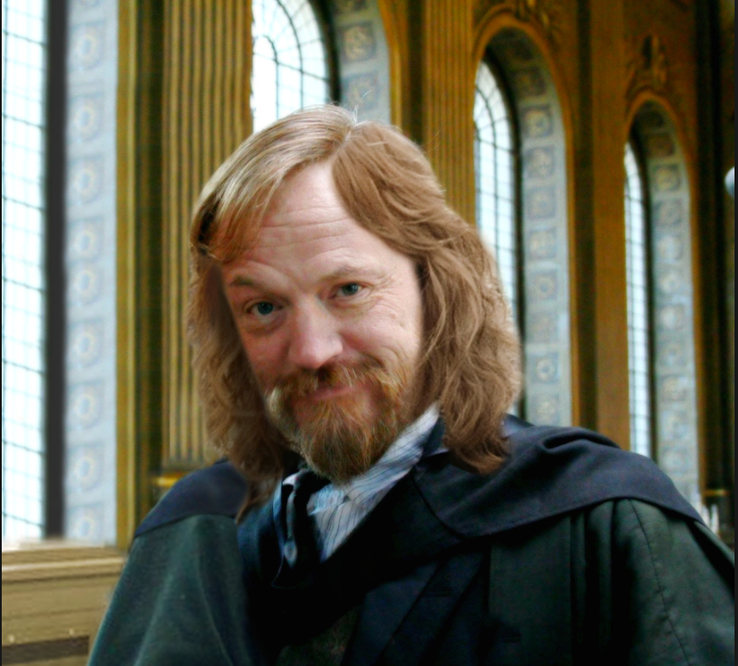 Sympathetic, kind, and not at all meant for the advertising business, Mad Men audiences knew Lane Pryce was in trouble the minute he started working for Sterling Cooper. Lane's chances were further hurt by the fact he often came off as a dazed tourist, in love with America but showing significant difficulty adapting to the mainstream culture. Nonetheless, Lane's business acumen makes him a huge boon to Sterling, Cooper, and Draper when they need help rebuilding a new company after their original one is purchased by outside investors. The downside is that his efforts are seldom appreciated, with both his family and coworkers slowly abandoning him and casting him aside. Sadly, this inevitably leads to Lane taking his own life by hanging himself in his office.
It's not quite the same as Lane's existential crisis, but Jared Harris has kept himself busy with extremely tense situations on other television shows.
First, he appeared as Queen Elizabeth's father King George on Netflix's The Crown, with his character's death setting the tone for the rest of the series. Next up was the leading role in AMC's The Terror, in which he stars as the captain of a ship lost at sea, facing the threat of a terrible monster. Thank goodness Lane isn't in that situation, as it's doubtful he could handle the pressure.
10 Kiernan Shipka Continues To Bewitch The Critics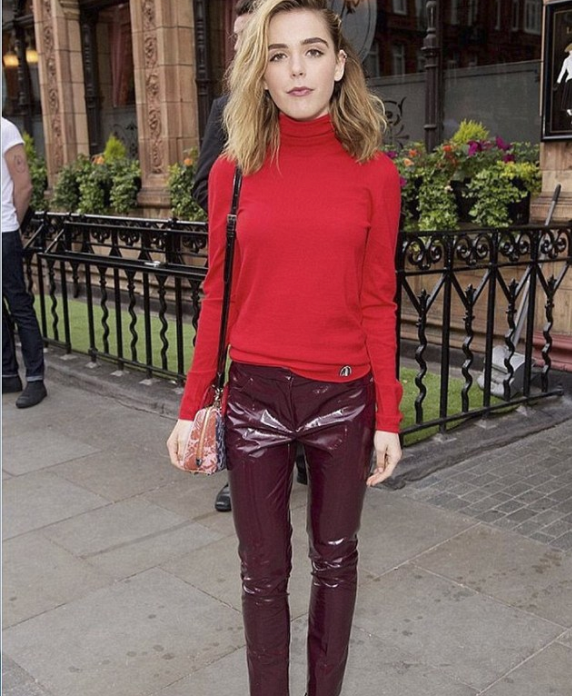 Bold, assertive, and confidant about all that she does, Don and Betty Draper's oldest child Sally gradually turns into everything they both wish they could be. At first, Kiernan Shipka played Sally similar to her brother Bobby, which is to say she sat in the background with him as they watched TV. By season three, the then 10-year-old actress was providing such impassioned performances Sally instantly became a major character, having more influence over her parents than most of their adult counterparts. Naturally, she also rebelled against them in every way possible, thus becoming the most popular girl at her boarding school through the ability to provide booze and smokes. Despite this, Sally still rushes home when she learns her mother is sick, with her final scenes suggesting she'll quickly piece her life together and act as the rock they all need in that tumultuous time.
Only recently having turned 18, Shipka still has her whole life ahead of her, and several high profile roles should make it easy for her to make an impact.
In 2017, she already earned attention on the FX series Feud: Bette and Joan, and this trend will likely only continue when she stars in the upcoming Netflix dark comedy Chilling Adventures of Sabrina as the titular teenaged witch.
9 Robert Morse Still Makes The Front Page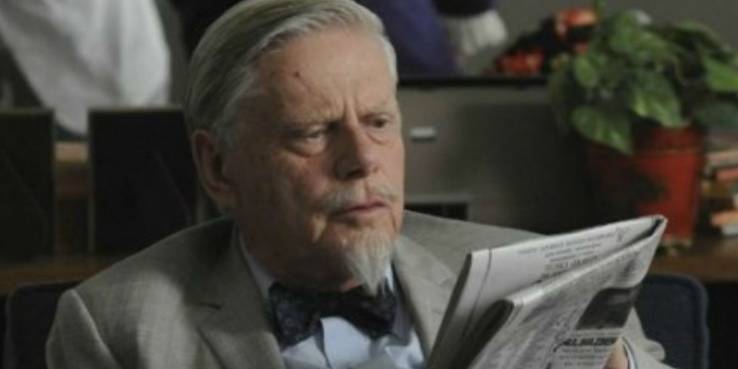 Wandering around the building barefoot and keeping strange Japanese art in his office, Robert Morse plays Bert Cooper with a youthfully aloof quality very few men in their 70s real or fictional possess. This makes him a huge mystery to the younger and more affluent men in his office, who are both terrified of the power he represents and desperate to impress him. Bert's standing begins to falter a little when he goes from the senior partner in Sterling Cooper to just another name in Sterling Cooper Draper Pryce and then Sterling Cooper & Partners, but he always managed to reassert himself as the true authority when absolutely necessary. Until, that is, he passed away, due to a sudden heart attack caused by his joy over witnessing the Apollo 11 moon landing.
Thankfully, the real Robert Morse is still alive and kicking, though at 86 years old, he's understandably been a bit less busy than many of his former co-stars.
That's not to say Morse is at all done, though, having made appearances on stage and television as recently as 2017. On Broadway, he played a supporting role in a revival of "The Front Page," while also providing the voice of Santa Claus in several episodes of Teen Titans Go! on Cartoon Network.
8 Rich Sommer Keeps Mad Men Alive With A Futile Cameo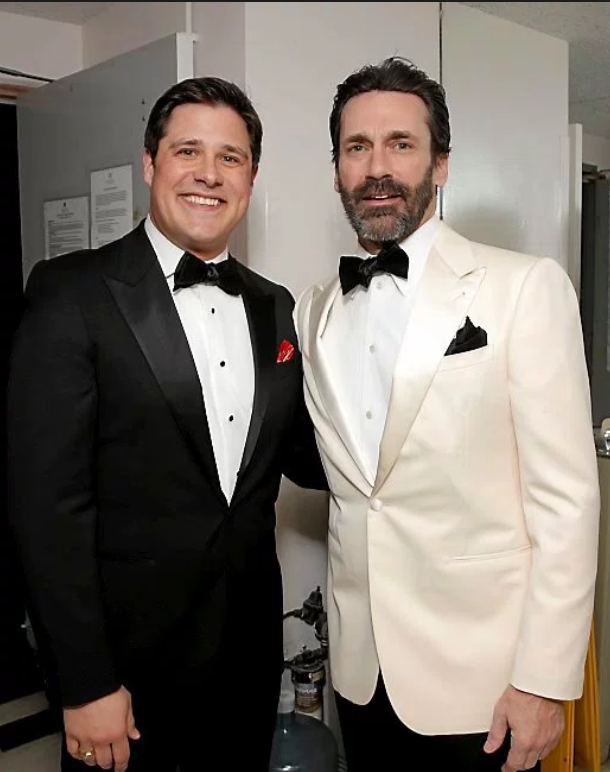 Forget about Don Draper's way with words or Roger Sterling's track record in business. The actual smartest character on Mad Men is Rich Sommer's Harry Crane, one of the first men in any of the top New York City advertising firms to recognize that television is the future of their industry. This quickly makes him a major asset to the firm, building key contracts with every major network in town right before the media truly explodes, live and in color. Despite all this, Harry's brash and arrogant personality leads to pretty much everyone thinking he's a jerk, and the only keep him around because, well, the guy has some decent ideas about how those TV sets works. After enough time, this almost leads to a serious payout, until Harry's own hubris gets in the way and costs him millions.
Still an expert on those magical little boxes people keep in their living rooms, Sommer appeared on four separate TV shows in 2017 alone. He held recurring roles on Netflix's Love, GLOW, and Wet Hot American Summer: Ten Years Later, plus Disney Channel's Elena of Avalor.
He also managed to keep Mad Men's legacy going with a subtle comedy in the Netflix movie A Futile and Stupid Gesture, appearing as Harry Crane in the background of a scene about the rise and fall of National Lampoon.
7 Aaron Staton Met His Mother And Other Strangers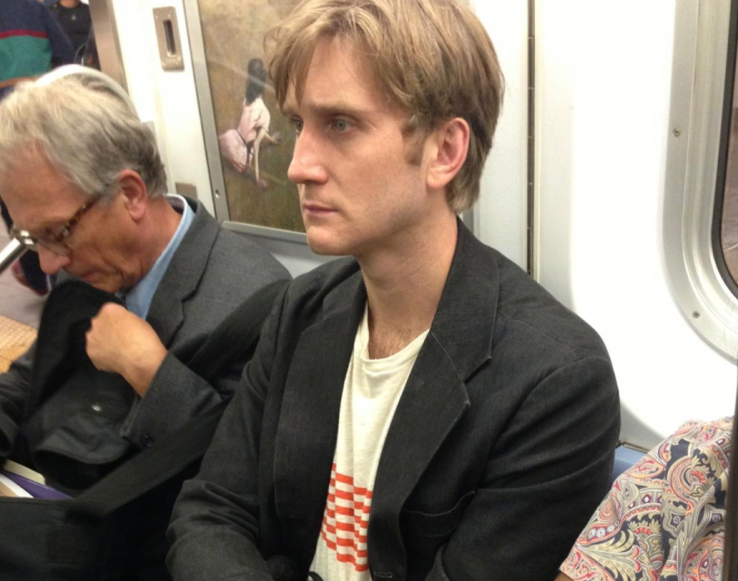 What exactly is the job of Aaron Staton's Ken Cosgrove? Well, initially, Ken's just another account executive at Sterling Cooper, which he views largely as a way to make decent money and fund his true dream to become a successful science fiction author. While a few of his stories do get published, the advertising job takes off way faster than he expected, and before long he's driving 80 miles per hour bringing overpaid business executives from one restaurant to another just to keep their business. Crazy as this makes his life, Ken is never deterred by the success, and remains one of the very few men in Sterling Cooper who never betrays wife or girlfriend. Unsurprisingly, Ken's good nature ultimately drives him away from the ad business proper to a position with his father-in-law's company.
Removed from the threat of losing an eye, Aaron Staton continues to bring his large-eyed smile to a good deal of successful projects.
In addition to a supporting role on the Bravo series Girlfriend's Guide to Divorce, Staton also starred in the BBC's My Mother and Other Strangers. The status of that series is currently unclear, but Staton himself has been open about hoping there will be a second season. Even if there isn't, he'll remain busy with films like the upcoming rom-com Alex & The List.
6 John Slattery Loves Bringing The Gang Back Together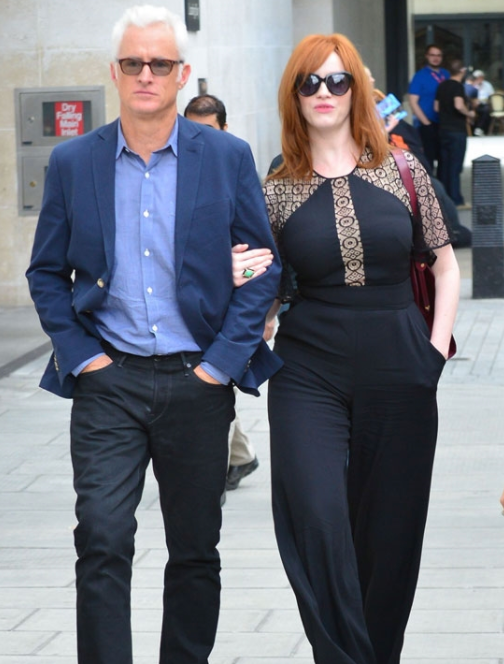 Don Draper isn't the sort of guy to follow a mentor, but if there's anyone in Mad Men he actually looks up to, it might be John Slattery's freewheeling adulterer Roger Sterling. Only a severely troubled person would view Roger's personal struggles with liquid courage and constant running around on his wives as something to admire, yet that's the situation Don is often in, emulating his boss and close friend's behavior every time he has the chance. Not that Roger is a complete jerk, as his business sense makes him a competent leader in his various advertising firms. More importantly, Roger's incredible sense of humor made him a breakout character, with fans gleefully supporting his bad habits.
It's hard to think of a historical figure with less in common with Roger than President Dwight D. Eisenhower, yet that's exactly who Slattery played in the 2017 biopic Churchill opposite Brian Cox.
He's also appeared on the stage with co-star Robert Morse in "The Front Page" and directed Rich Sommer in an episode of Netflix's Love. Most exciting for Mad Men fans, Slattery is slated to appear in series creator Matt Weiner's next project The Romanoffs on Amazon sometime in 2018. That's not all, as he's set to be joined by an old Man Men flame in Christina Hendricks.
5 Christina Hendricks Tries To Be A Good Girl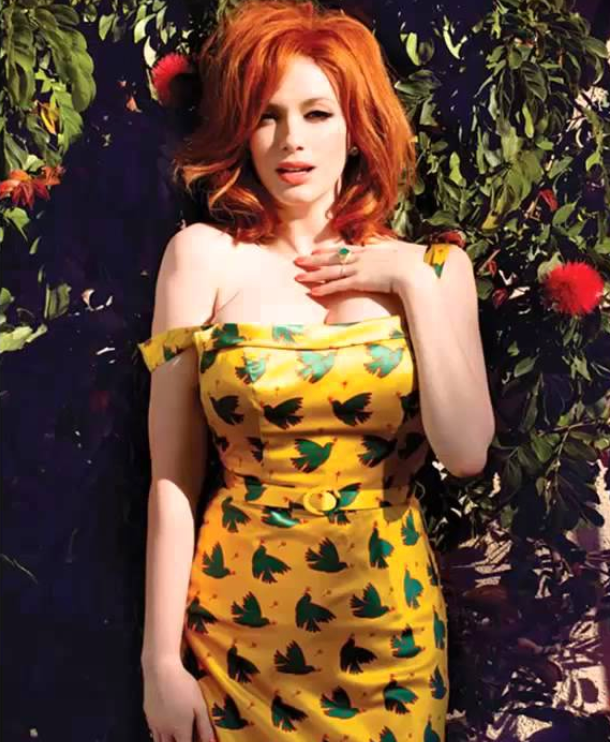 True Mad Men fans know that the real brains behind Sterling Cooper Draper Pryce didn't belong to any men whose names were on the doors, but rather former office manager turned top partner Joan Holloway. Running the show from day one, Joan was many of her co-workers introduction to female equality, as they were forced to accept their jobs would have been impossible without her. At the same time, she's not quite as progressive as, say, Peggy Olsen, occasionally using her body to cement business deals through nontraditional means. Not Joan's contributions were in any way diminished, as she remained a valuable asset to the firm before and after that fated tryst. Joan's career in advertising ends when the firm is absorbed into McCann-Erickson and she takes a large payout to found a production company rather than deal with the sexist culture all over again.
Hendricks is continuing to break the glass ceiling and make new ground for her gender in television as the star of NBC's comedy Good Girls.
She's also appeared in the Sky Atlantic crime drama Tin Star, and will feature alongside John Slattery on Matt Weiner's upcoming follow up series, Amazon's The Romanoffs. For those who prefer a fright, Hendricks can also be seen in the recent horror sequel The Strangers: Prey at Night.
4 January Jones Is One Of The Last Women On Earth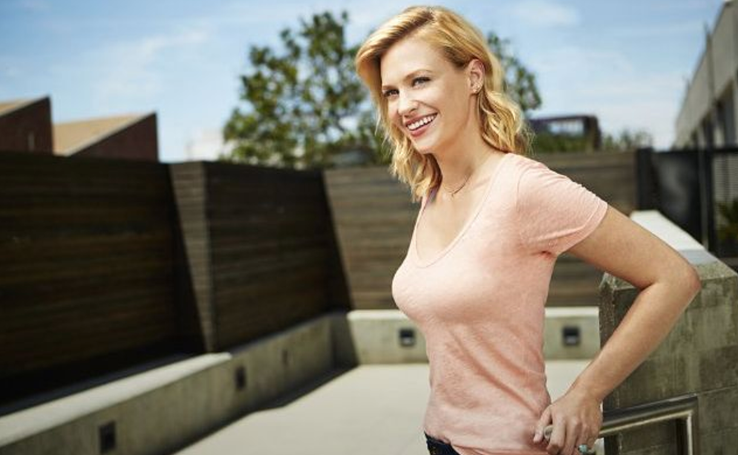 One of the more complicated and complex characters in all of Mad Men, January Jones's Betty Draper Francis is a woman who simply has no idea what she wants in life. Rather than help her find answers, Betty's first husband Don uses this fact to completely control her, while also pulling the wool over her eyes and easily hiding his many affairs. For a while, anyway. Eventually, Betty catches on and quickly retaliates with an affair of her own, which quickly results in her second marriage to Henry Francis. While her life begins to show signs of normalcy, Betty's physical and mental health slowly begin to decay. Her appearance drastically changes, she snaps at her family for the slightest transgressions, and she's coughing enough to cause serious concern. Near the end, audiences learned she had terminal lung cancer and very little time left to live, ending Betty's story on a tragic note. At least she would still look beautiful as she faded away.
Believe it or not, there are actually quite a few superficial similarities between Betty and Jones's more recent role on the Fox sitcom The Last Man On Earth.
Her character Melissa is equally unhinged and admired primarily for her beauty, two things that pretty much cancel one another out in a post-apocalyptic future.
3 Vincent Kartheiser Puts On Das Boots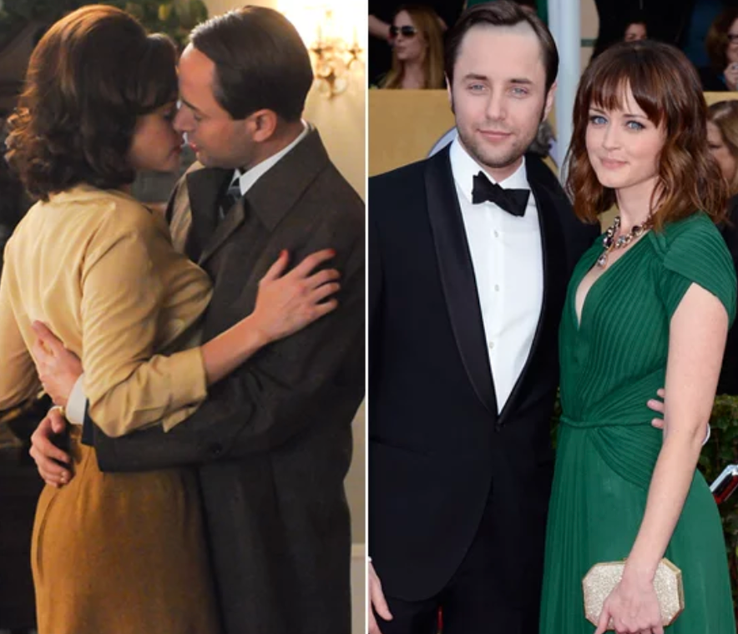 Let's be up front about something—absolutely nobody liked Pete Campbell, and that's what made Vincent Kartheiser's performance such a consistently brave effort. Few actors would dive headfirst into creating such a despicable, unlikeable character as he did, leaving Pete with almost no redeemable qualities by the time Mad Men was over. It all starts when Pete betrays his fiancée with Peggy Olsen, who then became pregnant and gave up the child for adoption in an act of delayed rejection. Unsurprisingly, Pete's no stranger to rejection, as the company shuts down many of ideas, and his closest co-workers even egg on Lane Pryce when he challenges him to a fistfight. Somehow, though, Pete perseveres and finds a warped version of happiness by the show's end, when his wife forgives his many extramarital dalliances and agrees to take him back.
Looking into another type of monster, Kartheiser recently starred in the film My Friend Dahmer, based on the graphic novel of the same name.
Clearly sticking to a theme, he can also be seen in Most Likely to Murder. In addition to the films, Kartheiser played a supporting role in the final season of Hulu's The Path, and has been cast in the upcoming Sky Network mini-series Das Boot, based on the 1981 epic film.
2 Elisabeth Moss Told A Tale All Handmaidens Need To Hear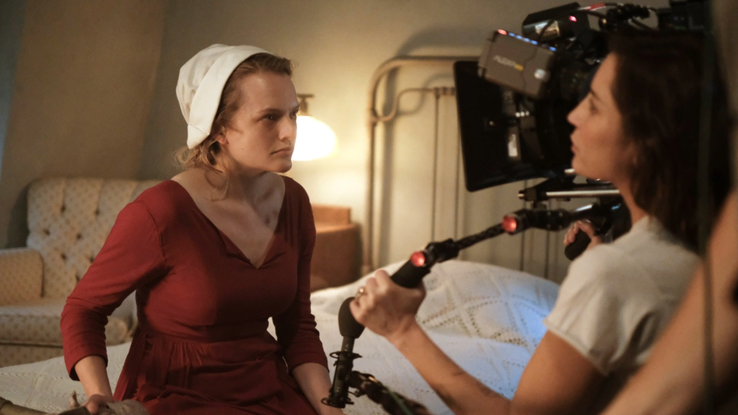 Growing from an unassuming secretary to the coolest ad executive in all of New York City, there were times when it felt like Elisabeth Moss's Peggy Olsen rivalled Don Draper as the true star of Mad Men. The journey begins when Peggy ambitiously offers a few ideas during creative meetings, quickly earning a promotion to become the first female copywriter at Sterling Cooper in decades. It also turns out she might be the best, occasionally coming up with ideas that put Don's old clichés to shame with her vivid originality. This leads to Peggy flying the coop and heading for a rival firm, only to wind up back beneath Don's influence when it merges with her old one. Nonetheless, Peggy regroups and finds herself firmly prepared for the future, looking to have one of the brightest futures of the entire cast once she accepts her role in McCann-Erickson's culture.
As if Peggy Olsen wasn't making a big enough feminist statement, Elisabeth Moss now stars in a series with an even greater message on the subject in the Hulu series The Handmaid's Tale, which she also produces.
Her performance immediately earned rave reviews, leading to a Golden Globe and Emmy for Best Actress. Moss also recently starred in the BBC Two series Top of the Lake to similar acclaim.
1 Jon Hamm Sees Nothing But Good Omens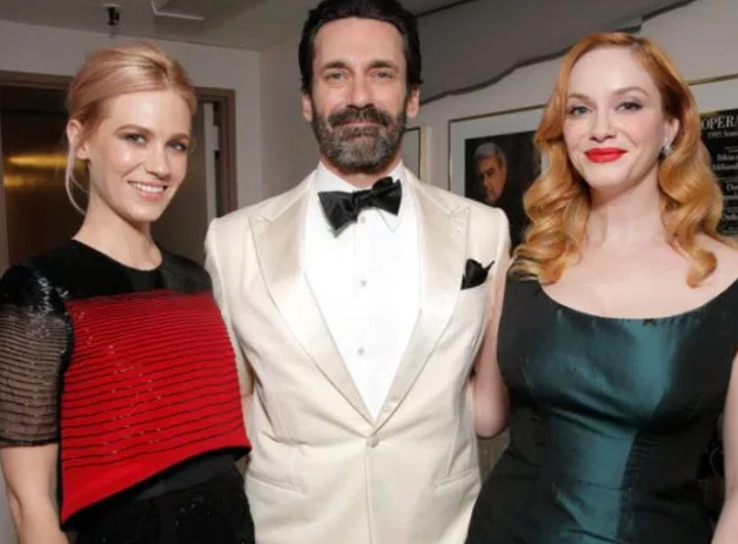 How could anyone explain the mystery that is Jon Hamm's iconic character Don Draper? To begin, it should probably be acknowledged that Don Draper isn't even his real name, as he stole that identity from an army lieutenant during the Korean War. From there, he reinvented himself as a brilliant adman who can describe what it is about any given product that makes people want to buy it better than anyone else. No matter what Don achieves personally or professionally, though, the success always seems to terrify him, sending him on long lonely sabbaticals whenever life happens too fast.
In the end, it looks like Don may have found his answers exactly where a guy like him should have been looking the whole time: inside a bottle of Coca-Cola.
As the lead actor in one of the most critically acclaimed shows of the modern era, Hamm has obviously been in high demand since Mad Men came to a close. Over the next few months, audiences will be able to catch him in the spy thriller Beirut and the high profile comedy Tag, about a worldwide version of the popular children's game. Hamm's also making a splash on television as the narrator of FX's Legion, and he recently joined the cast of Neil Gaiman's upcoming series Good Omens.
Sources: IMDb, Screen Australia, Hollywood Reporter, Playbill, TV Line, Variety, Deadline, The AV Club, Bustle, BBC America, Hollywood Reporter, Radio Times, Collider
Source: Read Full Article