25 Little-Known Details About The TGIF Shows Of The '90s
To the average child growing up in the 1990s, only two television programming blocks mattered: Saturday morning cartoons and ABC's TGIF. The brainchild of executive Jim Janicek, TGIF offered a line-up of family-oriented sitcoms, many of them featuring younger casts than normal for network TV. More importantly, the idea was that these programs made audiences of all ages think, "Thank Goodness It's Funny."
Declining ratings amongst some of the flagships and a network decision to promote more mature programs for advertising reasons meant TGIF didn't last very long, but it still holds an incredible amount of nostalgia to those who watched it. Although the primary audience was children, there was also a great deal of humor to be found in TGIF's best offerings, so even some young adults who never saw, say, Boy Meets World or Sabrina the Teenage Witch, might find plenty to enjoy. Those who did enjoy them as kids can also pass on the love to their children once they start raising families.
Nowadays, almost all former TGIF shows to last more than a season or two are available on Hulu, not to mention DVDs, allowing earlier fans who have since grown into adults to relive all of their favorite television memories. Of course, the episodes themselves only tell part of the whole story. For all the fun background info, keep reading to learn 25 little details surrounding the TGIF shows of the 1990s.
Click the button below to start this article in quick view
25 Adam Scott Guest Starred in Boy Meets World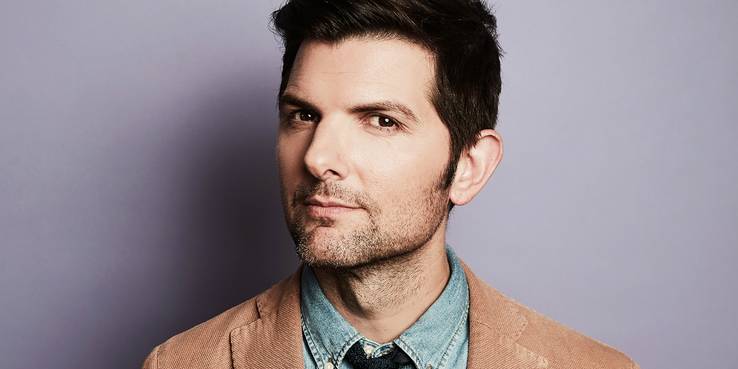 Longterm fans of Boy Meets World surely remember Cory Matthews's feared bully Harley Keiner, along with his lackeys Frankie Stecchino and Joey the Rat. However, less visible was the second "cool guy" of John Adams High, Griff Hawkins. That's a tad surprising considering his actor, Adam Scott, later went on to star in Party Down, Ghosted, Parks and Recreation, Big Little Lies, and plenty of other mainstream projects in recent years. While the show wasn't quite Scott's acting debut, it was essentially his first big break in the industry. In BMW, Griff was also responsible for the initial appearance of another major guest star, Frankie's father, WWE legend Big Van Vader.
24 The Creator of Sabrina Had Some Magical Friends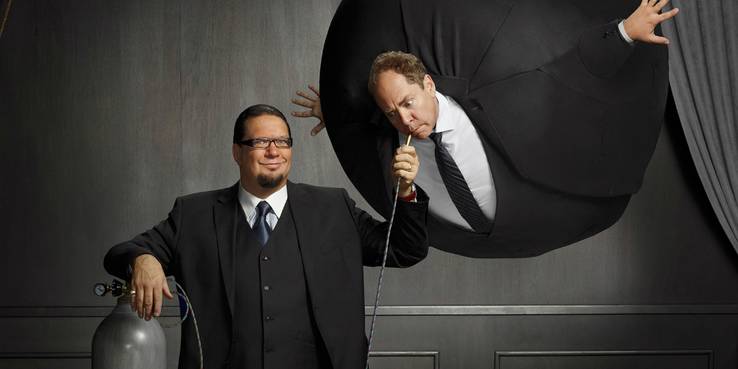 To this day, very few successful sitcoms can boast quite the same level of high concept thought as Sabrina the Teenage Witch. Typically, any show featuring even the slightest bit of supernatural activity needs to be a drama for audiences to give it a chance, yet Sabrina dove headfirst into humor without looking back. Turns out there may be an explanation to how it pulled off this blend so deftly: series creator Nell Scovell happened to be a very close friend of magician Penn Jillette who called her "one of the funniest people alive." Penn and his stage partner, Teller, also appeared on several episodes of the show as the heads of the Witches Council, alongside punk rocker Deborah Harry.
23 Steve Urkel Was Supposed To Be A One-Time Deal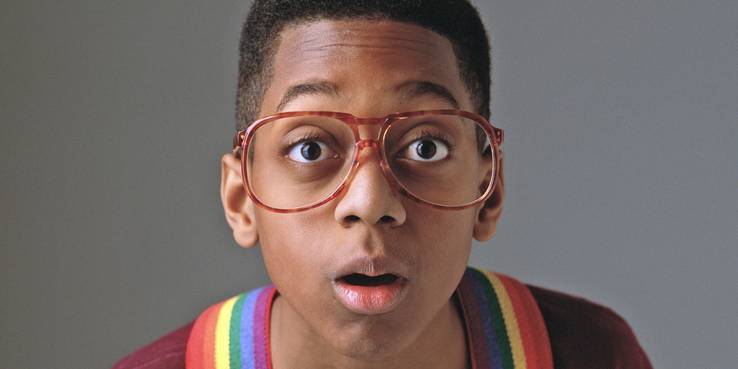 Of all the characters to come out of TGIF, it's possible the most popular was Family Matters' breakout star, the famous nerd, Steve Urkel. Ironically, though, Urkel wouldn't even appear for the show's first 12 episodes, and even then, it was meant to be a one-time appearance.
According to actor Jaleel White, this decision immediately changed due to a group of fraternity brothers in the crowd who would chant his name during any scene in which he didn't appear.
With this kind of response, producers had to keep bringing him back, turning Urkel into a series regular by season two, then gradually increasing his role until he was the focus of the entire series.
22 Sandra Bullock Fought to Get George Lopez on the Air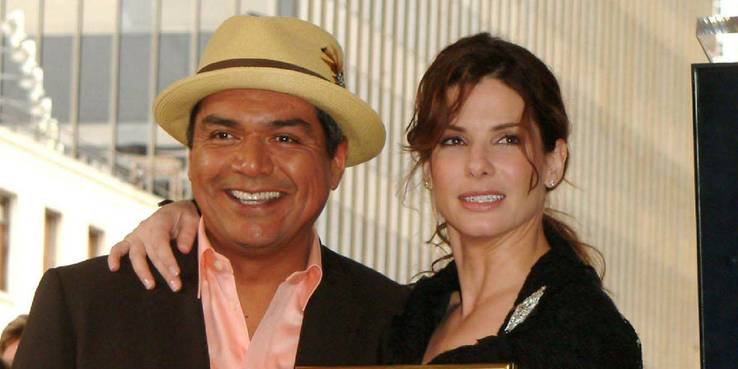 Having been one of the biggest actresses in Hollywood pretty much from her film debut, Sandra Bullock is generally the type of star people would consider above the grade for the average sitcom. That doesn't mean she's not a fan of the medium, though, and she was actually integral in getting one of the final TGIF shows on the air in George Lopez.
Bullock's original plan was to increase Latino representation on TV, deciding on Lopez as the perfect star after witnessing him perform stand-up.
Showing just how much power Bullock commands, ABC executives initially felt Lopez didn't have the charisma to be a leading man, only for the actress to absolutely demand he get to be the star.
21 Urkel Wound Up Appearing on Five Separate Shows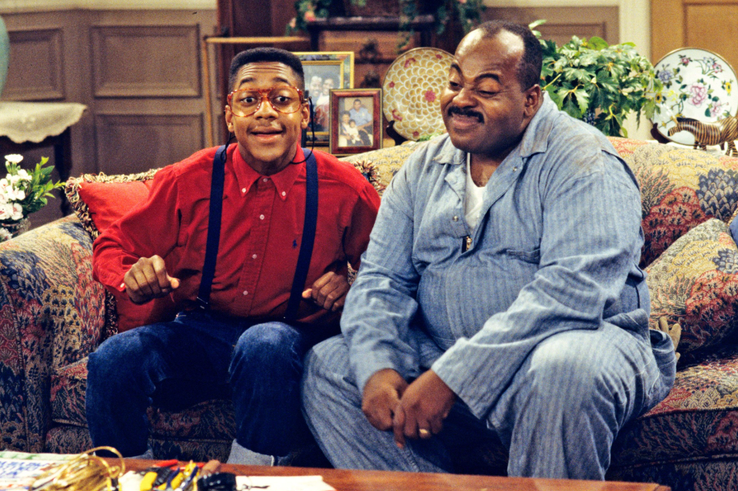 For a character who was originally only supposed to appear in a single episode, Steve Urkel sure did manage to get around. In fact, he was the first of several pieces of evidence that almost every series on TGIF took place in the same television universe. First up was a crossover with Full House, where Urkel gave Stephanie advice when she briefly wore glasses. Next, he crash landed into the Step by Step universe when a jetpack experiment went predictably awry, revealing he was pen pals with Mark Foster. On top of that, he was also a pen pal of Cory Matthews from Boy Meets World. The Urkel train finally stopped on Meego, a short-lived series on CBS's TGIF clone "Block Party."
20 Boy Meets World Reunited The Monkees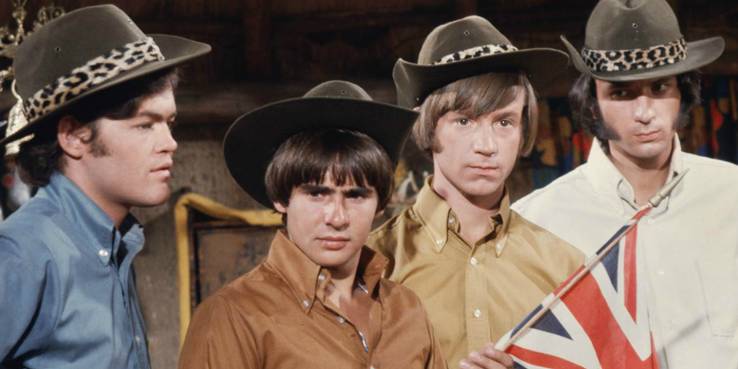 In addition to Adam Scott and Vader, some of the biggest guest stars to appear on Boy Meets World were three out of four of America's answer to The Beatles, The Monkees. In fact, members Peter Tork and Micky Dolenz both appeared more than once, the former playing Topanga's father Jedediah, and the latter a recurring friend of Alan. In one episode, Davy Jones also joined the cast as Reginald Fairfield, a completely forgotten old acquaintance who forces himself into the Matthews home.
This last appearance was the most memorable, as it lead to the band reuniting on stage just one year before doing so on tour for their 30th anniversary.
The Monkees' 11th album soon followed and it was their first release in 9 years.
19 The 1997 Season All Took Place in the Same Universe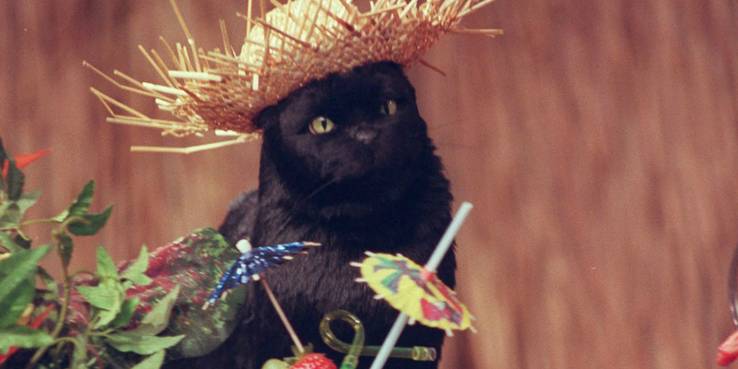 Steve Urkel appearing on all four major TGIF shows of the early '90s was only the beginning of the suggestion they were all connected. Half a decade later, another character did the same thing in Sabrina the Teenage Witch's favorite feline, Salem the Cat.
Naturally, this set of crossovers was a touch more magical, beginning when Salem ate a "time ball" and sent his family to the 1960s. From there, he scampered off to Philly where he sent Cory Matthews and company back to World War II.
Next up were the two shorter lived programs You Wish and Teen Angel, which Salem made travel through time to the '50s and '70s, respectively. Sabrina also appeared in the latter show, finally catching her cat and causing an end to his madness.
Featured Today
25 Celebs With The Most Interesting (And Geekiest) Collections

20 Things The Korean Hulk Spends His Money On (That Lindsay Lohan Can't Afford)

Ronda Rousey: 20 Things That May Surprise Rowdy Ronda Fans

18 Other Networks Sniped Former Hits as TGIF Began to Fade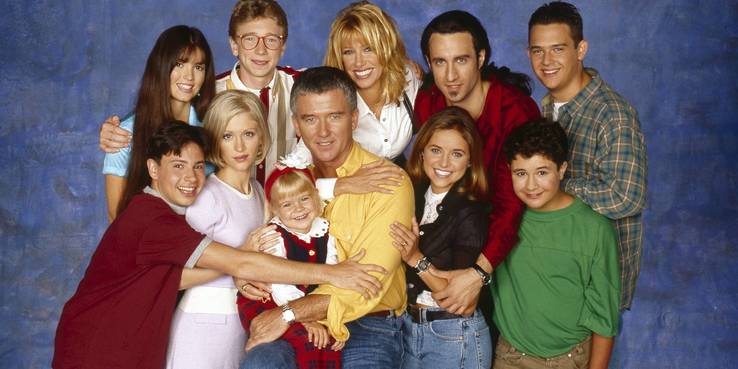 With the success TGIF once had, it's hardly a surprise other networks would want in on the magic. The ironic part is they didn't try doing so until the shine started wearing off, and TGIF shows were already sagging in the ratings. However, this also allowed other networks to simply snatch the shows ABC didn't want anymore, which they did en masse.
It started with the "CBS Block Party," which launched when the network picked up Family Matters and Step by Step after their initial cancellation.
One year earlier, UPN had similarly taken Clueless, and they would do the same with The Hughleys as TGIF ended. Finally, The WB picked up Sabrina the Teenage Witch around the same time.
17 ABC Immediately Regretted Canceling Clueless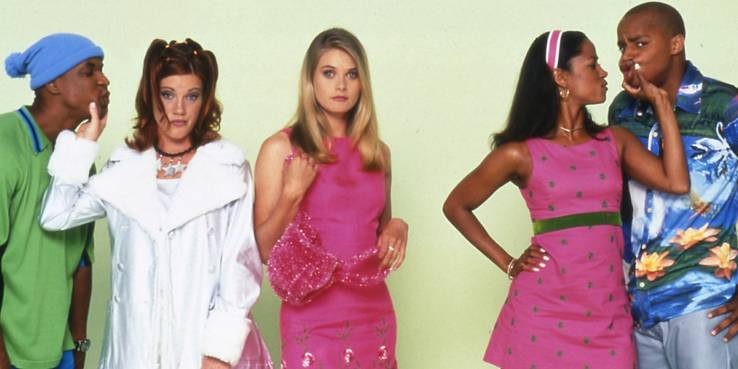 Successful as some of the bigger shows on TGIF were, the line-up also included several programs that barely lasted a full season. Typically, this was no surprise, as they were poorly reviewed and got low ratings, but in one case, ABC totally regretted their decision, when they let go of Clueless, based on the massively popular film. Somehow, it received infinitely better ratings in early reruns than it did initially, yet to the network's chagrin, they had already canceled it, allowing UPN to pick up the second and third seasons. Unfortunately for Cher's new home, UPN made an equally questionable choice in relieving the movie's screenwriter and director Amy Heckerling of her duties as show-runner, and the magic quickly faded.
16 Sabrina Started Off as a Comic Book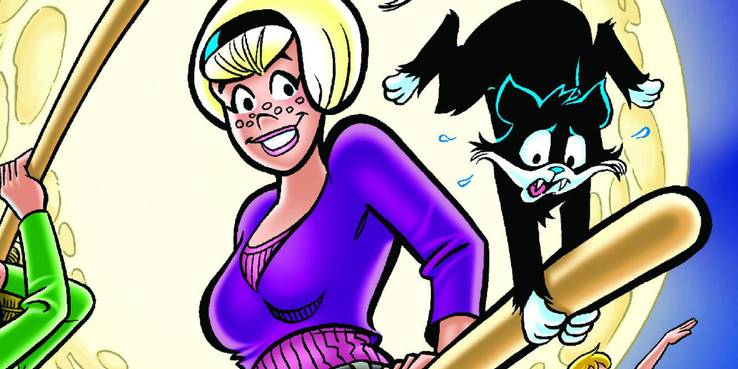 Plenty of TGIF shows lived far past their initial run time with fans watching reruns in one form or another, yet it'll be a long time before any of them show the longevity of Sabrina the Teenage Witch. While the series itself only lasted seven seasons, the title character and her magical family actually date all the way back to 1962, when she appeared in her first comic book. Spinning off from Archie, the funny pages largely matched the series in its lightly comedic tone. Given this origin, it's no surprise Sabrina also showed up in Riverdale a few times interacting with Archie and his friends, including the spin-off series featuring them all as children.
15 The Simpsons Made Dinosaurs a Reality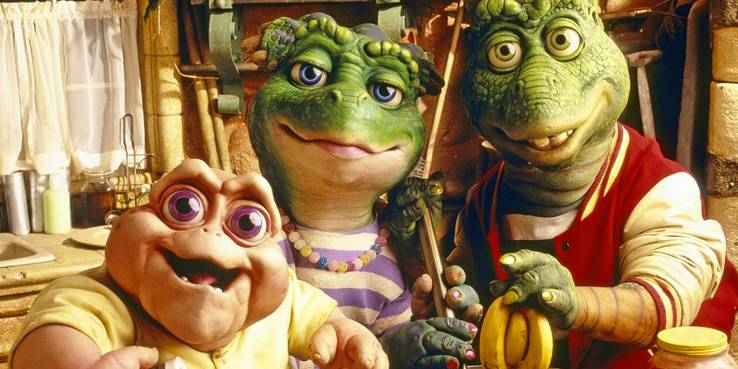 Especially after Sabrina the Teenage Witch took flight, quite a few shows on TGIF were fairly high-concept for a sitcom. That said, none of them were quite as "out there" as Dinosaurs, a prehistoric series starring a family of puppets living in Pangaea.
In fact, the show was so weird that Alex Rockwell, then VP of the Jim Henson Company, admitted most network executives "thought it was a crazy idea," refusing to even consider it.
Until, that is, The Simpsons debuted on Fox and became a massive success, leading every other major network to scramble for an animated (or puppet based) primetime hit. Of course, the downside is that early critics called it a mere Simpsons clone, which clearly wasn't the case.
14 Bob Saget Was Too Busy to Film the Full House Pilot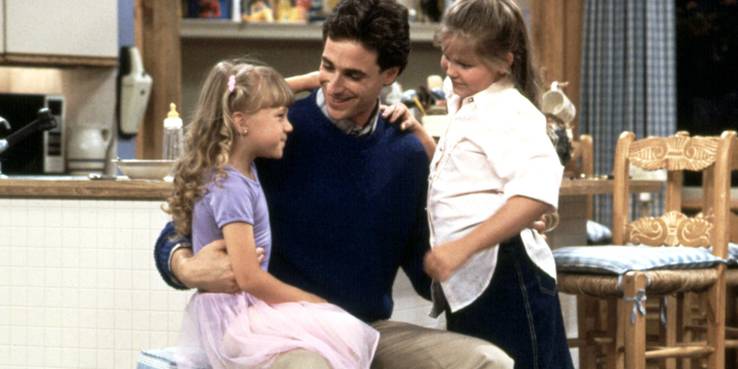 No matter how a person feels about Full House as a sitcom, there's no denying that getting cast on the show was a huge break for all actors involved. Well, except for one of them. When producers first started designing the series, they already knew they wanted Bob Saget to star, but he was already under contract with CBS's The Morning Show. Choice number two, Paul Reiser, was also busy with My Two Dads.
This left the role of Danny Tanner open to audition, a process that eventually lead to comic John Posey getting the job, or so he thought.
After filming the pilot, Saget's schedule opened up, and the show was re-shot with him.
13 Family Matters Was a Perfect Strangers Spin-Off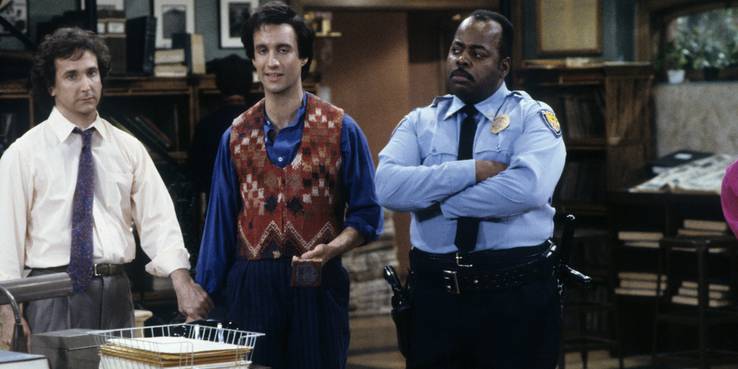 Not only did Steve Urkel's traveling spirit cause him to ultimately prove most TGIF shows existed in the same universe, but his friends the Winslows had already started the trend with their very existence.
Before ABC decided Friday was family night, Perfect Strangers aired earlier in the week, with the third and fourth seasons featuring an elevator operator named Hariette Winslow. After a few appearances, her husband Carl also showed up, and the couple moved into the same building as series leads Balki and Larry.
Once Hariette was randomly fired from her job, the Winslows spun off into their own show, Family Matters, debuting the same year as TGIF as a concept.
12 Morgan Disappeared for Months Before Switching Actresses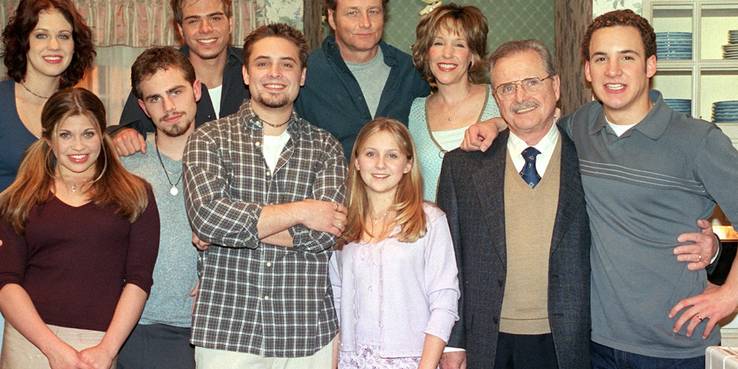 No matter how popular a show is, it's always possible one character won't quite work, and the writers will decide to have them stop making appearances. During the third season of Boy Meets World, it looked like this was happening to Cory and Eric's little sister, Morgan, originally portrayed by Lily Nicksay.
Halfway through the season, though, she reappeared, now performed by the slightly older Lindsay Ridgeway, who brushed off the disappearance with a remark about getting "the longest time-out ever."
Perhaps to explain this statement, Ridgeway's Morgan was also a bit sassier and assertive than the original, often mocking her older brothers. Both actresses reprised the role in Girl Meets World, a fact that characters admitted was a tad unnerving.
11 Growing Pains and A Full House Helped Introduce Mr. Cooper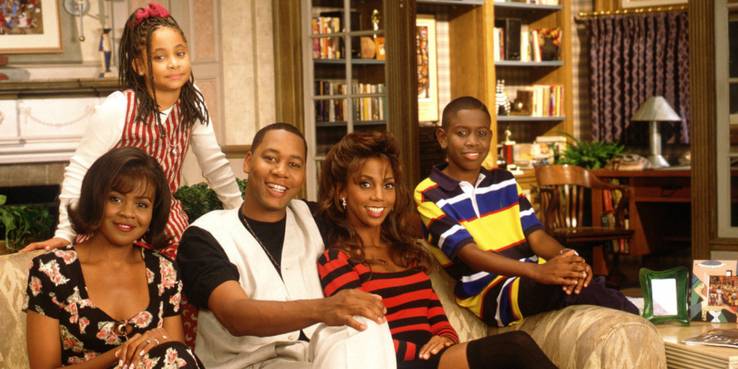 As if this list didn't already present enough evidence, all TGIF shows existed in the same sitcom world, another series called Hangin' with Mr. Cooper proved it twice over in its first two episodes.
In the pilot, Mark Curry's title character purchased a house from Mark Seaver, keeping the old set from Growing Pains alive with brand new residents. In the very next episode, Mr. Cooper briefly became a substitute teacher for none other than Full House's Michelle Tanner, who helped him adjust to life after his former career in the NBA.
Uncle Jesse also showed up near the end to further the connection. Throughout all the crossovers, we can conclude no less than 10 TGIF projects were somehow related.
10 Dinosaurs Developed Out of Jim Henson's Final Project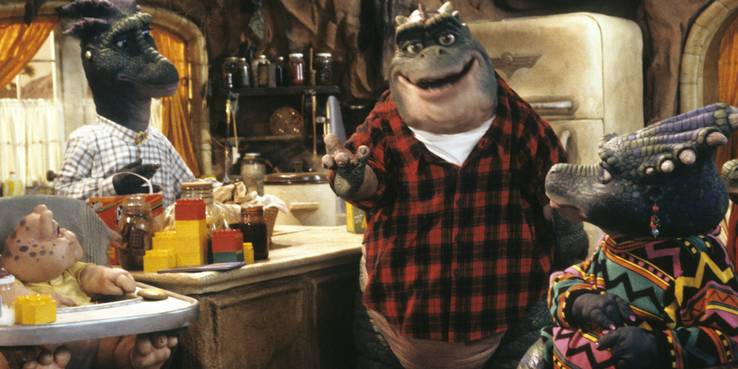 Strange as the Dinosaurs concept was, the series initially had a huge ace up its sleeve in the fact it was created by The Jim Henson Company. There was only one snag in the fact it didn't debut until a year after the legendary puppeteer himself had passed away, but that doesn't mean he was entirely uninvolved. According Henson's son Brian, he started conceptualizing the show about three years before it finally hit the air.
Showing how much work he put into the idea, it was later reported the elder Henson spent several of his final months further tweaking the concepts that gradually morphed into the Sinclair family.
Of course, after Henson's passing, plenty of other people put their own thoughts into the project, as well.
9 The Winslows' Youngest Daughter Disappeared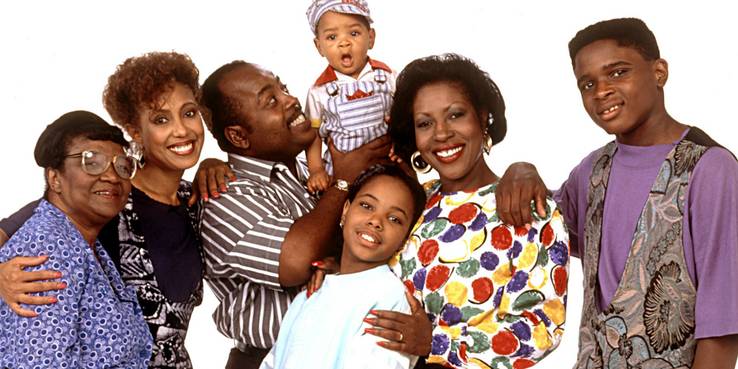 Jarring as it was for Boy Meets World fans when Morgan Matthews disappeared for a of couple months, at least she came back. The same can't be said for all sitcom kids to suffer exceptionally long "time-outs," as evidenced when the same thing happened to one of the Winslow's children on Family Matters.
Eddie and Laura made it through the whole show, but the youngest child, Judy, completely vanished in season four, never to be seen or heard from again.
Presumably, this was a cost-cutting measure due to the introduction of Steve Urkel as the new lead character, not to mention the fact his star power probably lead to Jaleel White receiving a pretty solid contract for a teen actor.
8 Producers Initially Pretended Mary-Kate and Ashley Olsen Were One Person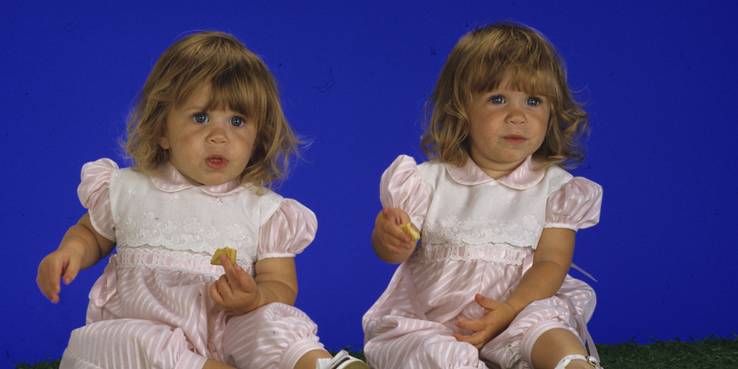 Countless actors and actresses got their first and/or biggest break through TGIF, yet none flourished quite to the extent of Mary-Kate and Ashley Olsen, who famously portrayed Michelle Tanner on Full House from the time they were literally babies.
Despite this, for the first seven years of the show, producers tried pretending the twins were one person, with the first name Mary-Kate and middle name Ashley.
It's not entirely clear why they did this, considering other productions had been using siblings to play single roles for years due to child labor laws. By season six, the Olsens were also starring in movies together, blatantly revealing the secret. Even so, the show wouldn't actually credit them separately until the eighth and final season.
7 Disney Decided TGIF Wasn't Working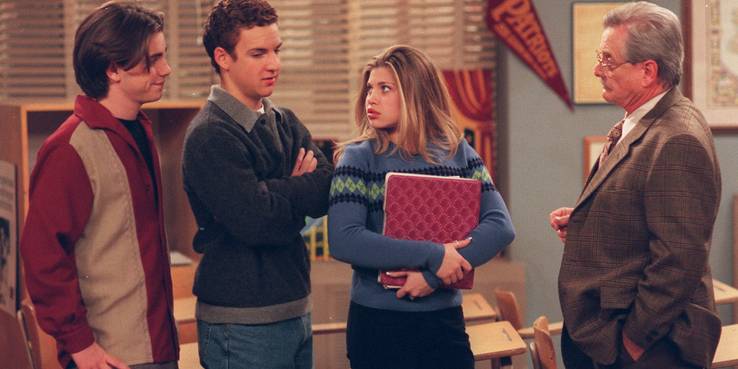 Even more so than TGIF, if there's any one brand in this world that suggests "family friendly entertainment," it's got to be The Walt Disney Company.
Therefore, it's rather ironic that the home of Mickey Mouse could ultimately be called responsible for TGIF coming to an end. The decision didn't come until 2000, but rumblings had already began in 1995, shortly after Disney purchased ABC.
Around that point, the company realized promoting sitcoms to children probably meant adults weren't watching, which in turn meant the most valuable advertising demographics were absent from their viewer base. Advertising is essentially what makes TV possible, so in order to keep the network financially solvent, TGIF shows started getting the axe, replaced with more adult-oriented content.
6 The Hump Couldn't Re-Capture Lightning in a Bottle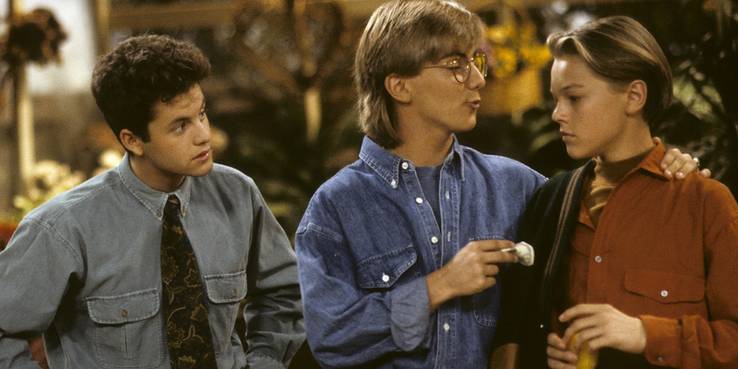 Before CBS or any other network tried copying TGIF with their Block Party, ABC itself understandably attempted to let their once brilliant branding idea ride throughout the week. The first effort was a Wednesday night comedy block called "The Hump," consisting of The Wonder Years, Growing Pains, Doogie Howser, M.D., and Anything but Love. While some of these shows were solid performers previously, putting them together on Wednesday didn't particularly help any of them, so the idea was soon scrapped. Similar weekend concepts called "More Cool TV" on Saturday mornings and "I Love Saturday Night" later in the evening were also busts, despite again featuring otherwise successful shows like Who's the Boss? and Perfect Strangers.
5 Connie Selleca Quit Baby Talk Before it Debuted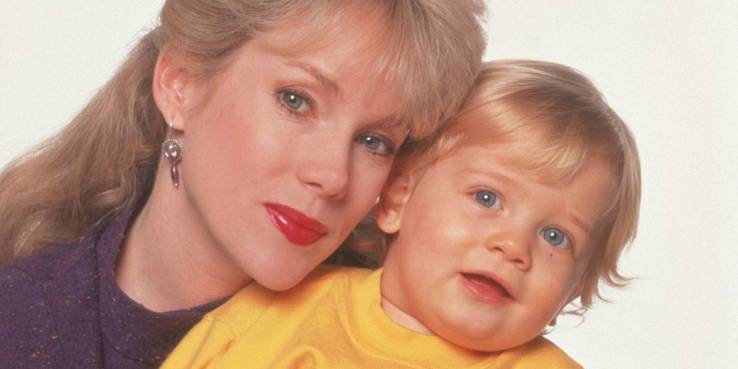 While a few of the shorter lived TGIF shows still managed to make some fans, it's probably hard to find anyone longing for the days of the two season bomb Baby Talk. Granted, the original concept was a proven success, having been based on the popular family film Look Who's Talking. This time around, though, the writing just didn't work, and almost every actor involved knew it. Before Baby Talk even hit the air, original lead actress Connie Selleca quit, and producers' first choice to replace her, Michelle Green, flat out refused the role. Eventually, Julia Duffy took her place, only to quit at the end of season one, deriding the poor writing. Her co-star George Clooney soon did the same thing.
4 Full House Spawned Dozens of Spin-Off Books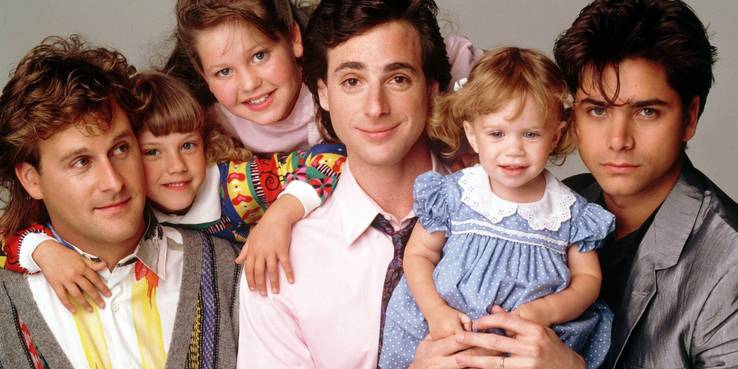 Okay, so lots of TGIF shows crossover with one another, and a couple could be considered spin-offs in one way or another. However, it's far more rare for a sitcom to turn into a book, especially when targeted at younger audiences who probably only read light novels assigned by their schools. Nonetheless, the producers of Full House decided to keep their series going through no less than four separate book series, totalling nearly 100 titles.
It started with 33 books from Stephanie Tanner's point of view, followed by 40 focused on Michelle, and then another 14 featuring both girls.
Additionally, at least four more novels were released in the form of a fictional advice column also written by Michelle for her third grade class.
3 A Single Production Team Ruled the Early Years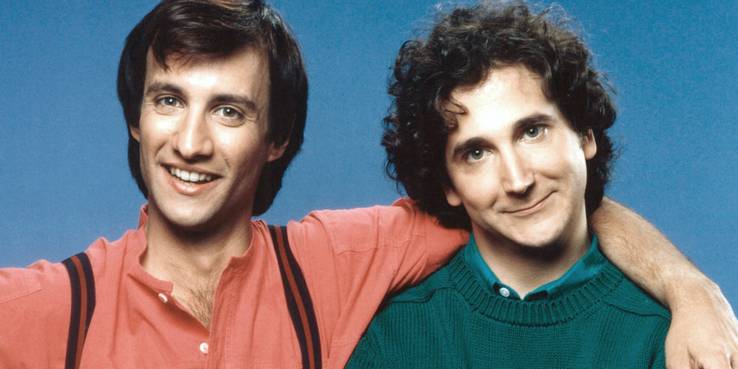 Despite the fact countless TGIF programs experienced crossovers of some kind, it's probably no surprise that most of them featured wholly different writing and production staffs. However, a surprising number were actually created by the same team, namely Thomas L. Miller and Robert L. Boyett, better known as Miller-Boyett Productions. In fact, during the 1991 season, this company produced all four Friday night ABC shows: Perfect Strangers, Family Matters, Full House, and Going Places. The next season, they also added Step by Step to their vast repertoire. While the team slowed down as TGIF expanded, they weren't entirely done, returning to the line-up's final season with Two of a Kind, starring The Olsen Twins.
2 Rumors of Mr. Turner's Demise Were Greatly Exaggerated
Iconic as Mr. Feeny will always be, certain Boy Meets World fans may prefer Cory, Shawn, and Topanga's second teacher, the coolest, more down-to-Earth bad boy Jonathan Turner. After ingratiating himself to the kids, he also became a parental figure for Shawn in particular, making the episode where Turner suffers a motorcycle crash and ends up in the ICU especially emotional. Because of how powerful it was, chances are, far more fans remember Mr. Turner's near-death experience than the fact he ultimately turned out fine.
When the kids graduated high school, it was revealed Turner had simply been hanging out with Cory's old classmate Minkus on the other side of hallway.
Both characters would also re-affirm their continued existence on Girl Meets World.
1 It Started with Two Perfect Strangers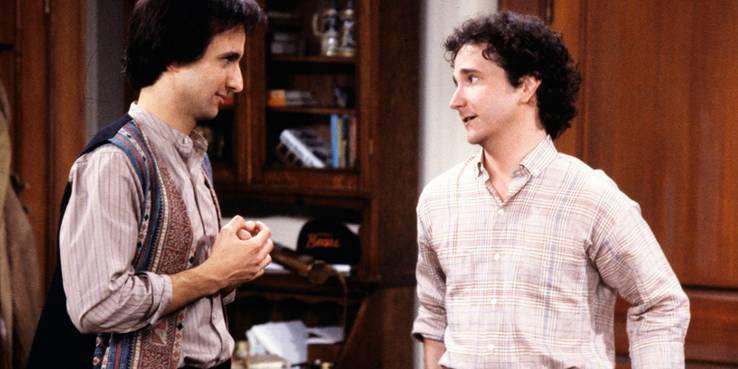 Before TGIF was a thing, the first rumblings of the concept began in the late '80s with Perfect Strangers, which first aired earlier in the week, then moved to Friday nights to fit the new concept. While the series was already family friendly, the real way Balki and Larry influenced TGIF came between the scenes, when the two appeared in character talking about other shows airing throughout the night.
This trend continued during the early years of TGIF, gradually branching out to include the casts of other shows, starting with the Tanners from Full House.
The idea both helped fans stick around all night and gave the feeling that Friday's on ABC were a place where everyone was truly part of one big happy family.
References: Wikipedia, The New York Times, The Washington Post, Oprah, The AV Club, Sirius XM, The LA Times, Orlando Sentinel, Yahoo, Entertainment Weekly
Source: Read Full Article