8 Celebs Courteney Cox Will Want At Her Wedding (8 Who Won't Get An Invite)
Following years of delay, Courteney Cox and Johnny McDaid are finally set to get married this summer. And the couple isn't planning to have a regular wedding either as they will be hosting two, one of which is set to take place in Derry, Northern Ireland while the second one will be held in Malibu, California. It will be Cox's second marriage to date, and she couldn't be more excited about it.
With the wedding date scheduled for the summer, we can't help but wonder as to who will be present. According to rumors, the Ireland ceremony will be attended by the families of both, as well as close friends. Considering that McDaid hails from Ireland, it made sense for them to go that route. Meanwhile, the second ceremony is expected to mainly host Cox's American friends including numerous celebrities and Hollywood stars.
With so much excitement surrounding the wedding, we can't help but wonder as to who will be attending the ceremony in California as there will surely be plenty of familiar faces. And while some names are guaranteed to be there since they happen to be very close friends of Cox, others are unlikely to even get an invite. From ex-boyfriends to friends from the past, not everyone who was once close to Cox will be attending the ceremony. With today's list, we look at 8 celebs Courteney Cox will want at her wedding and 8 who won't get an invite.
16 Wants At Her Wedding: Sheryl Crow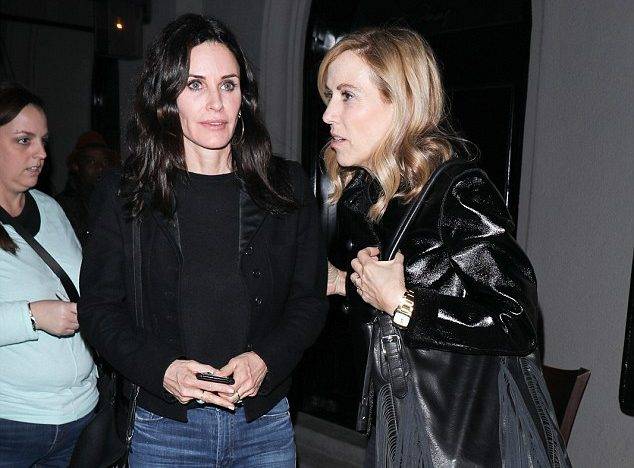 It is unknown exactly when this friendship began, but Courteney Cox and Sheryl Crow have been close for over a decade. And when the latter battled cancer in 2006, and later on a brain tumor – she credited Cox for providing plenty of support during those times, while also claiming that she helped her along the way. With such a strong bond, the two remain close friends as of this day and have been spotted hanging out a number of times. With Cox's wedding looming around, you can bet that Crow will be present to share the joyous moment.
And we wouldn't be surprised if she were to have an important date at the ceremony. She is guaranteed to attend the wedding taking place in Malibu, but it will be interesting to see whether she also hops on a plane with her friend for the first ceremony in Ireland. Regardless, the longtime friends will surely be reunited when Cox ties up the knot in the summer. It will be great to see celebrate such an occasion after having been through many tough battles in the past.
15 Won't Get An Invite: Matt LeBlanc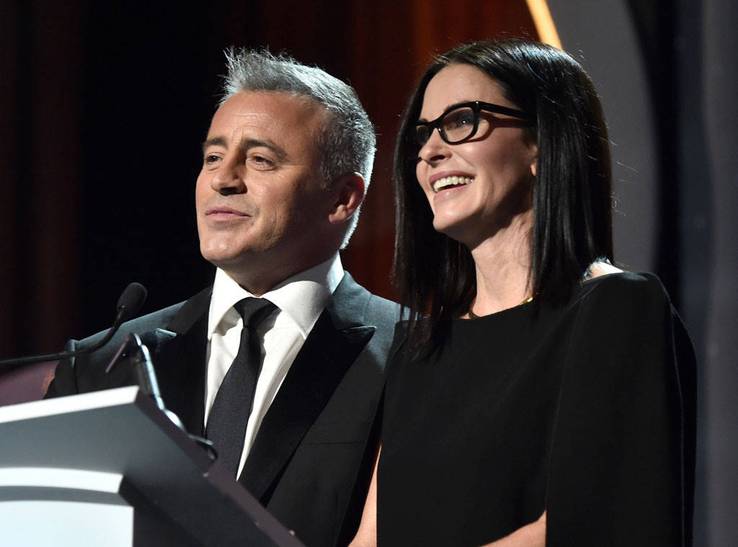 Courteney Cox and Matt LeBlanc don't seem very close these days – especially compared to the rest of the Friends cast. In the past decade, LeBlanc has mostly been distant from his past associates for the most part with only a few reunions taking place over the years. Although there was a time when paparazzi managed to catch the two hanging out – spark rumors of a possible relationship since they were caught lightly locking lips. But LeBlanc would assure that they are just friends and nothing more, denying the allegations made by the press – much to the disappointment of plenty of fans of the series.
At this point, it seems highly unlikely that Cox will be sending out an invite to LeBlanc to her wedding. A few years ago, fans were shocked to learn that Jennifer Aniston hadn't invited any of the male stars from Friends to the wedding – which goes to show that they aren't quite as close to the female stars these days. And much like the Aniston wedding, we expect the same from Cox's upcoming wedding as there will be some noticeable absentees from the event, including LeBlanc. (Source: EOnline)
14 Wants At Her Wedding: Laura Dern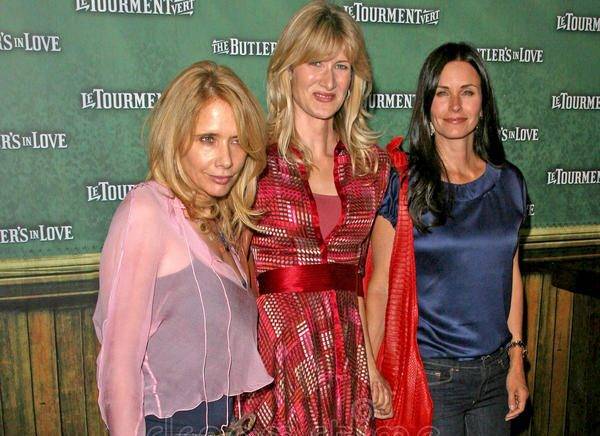 A few years ago, Courteney Cox collaborated with Diane Ladd on a movie together thanks to her connection with the latter's daughter Laura Dern. During an interview with Vanity Fair, Cox went into details as to how their work relationship began while also adding that Dern has been one of her best friends for many years. It is unknown how the two got to know each other, but they remained close ever since. And with Cox's wedding coming up in the upcoming months, Dern will certainly be among the first people on the list.
And it wouldn't exactly be a surprise if she were to attend both events since Cox wants her closest friends to be present at the wedding in Ireland as well as California. Very few names will be attending both events outside of close family members, which should show you how much Cox values her friendship with Dern. Over the years, they have been spotted hanging out on more than one occasion as the two friends seem to meet up very often.
13 Won't Get An Invite: Brian Van Holt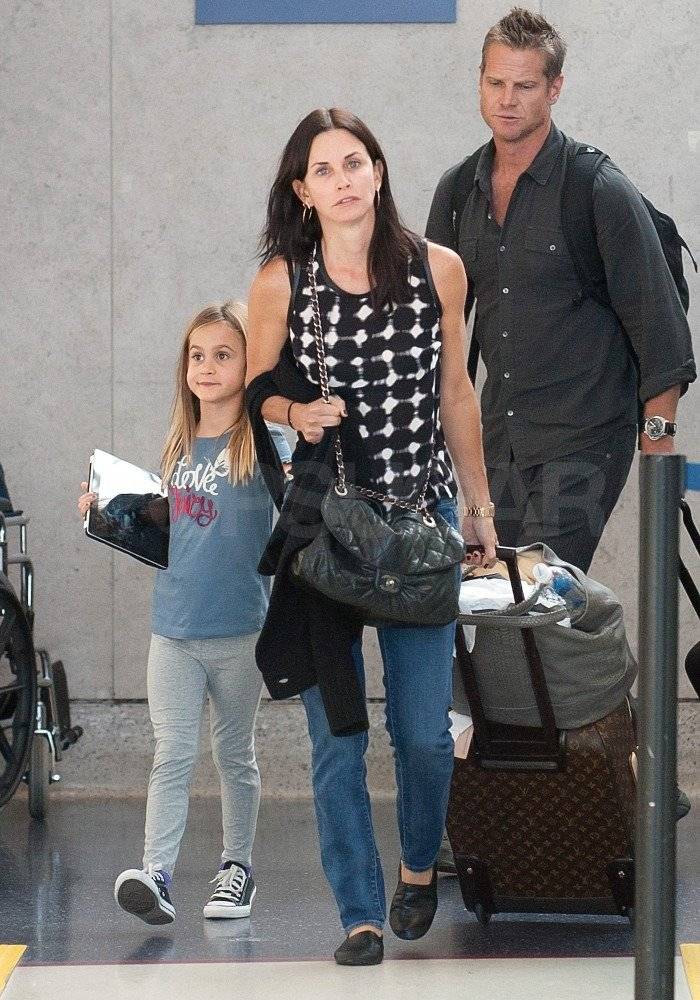 A few years ago, Courteney Cox's ex-husband David Arquette indirectly accused her of having a relationship with her Cougar Town co-star Brian Van Holt. Fast forward to 2013, and the two had been dating for about a year. With so many photos being captured of them around different events, it appeared as if matters were going at a fast pace with some speculating that she could be headed into another serious relationship.
At first, Cox had denied the rumors by claiming that he was only a friend rather than a lover, but that claim became harder to believe as the days passed by – until they officially became a couple. But their days as a couple didn't last as long as fans of Cougar Town had dope with the relationship coming to an abrupt end. And while it seems like they remained on friendly terms afterward – although not quite to the same extent prior to their relationship – it is highly unlikely that Van Holt will be present at either of Cox's weddings this summer.
12 Wants At Her Wedding: Ed Sheeran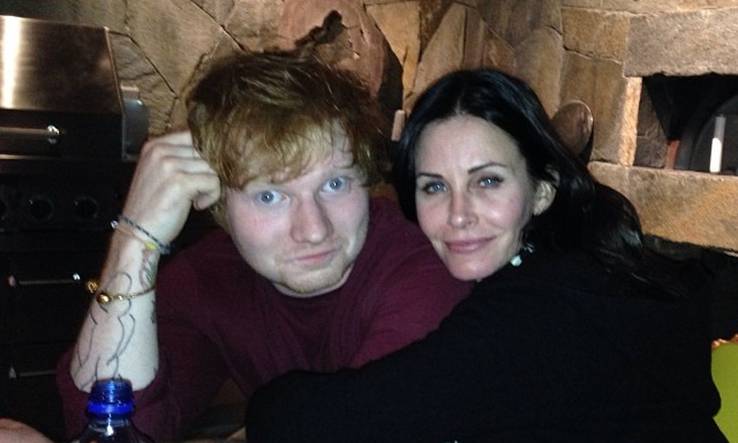 The photo above should tell you exactly how close Courteney Cox happens to be with Ed Sheeran. Not only is he one of her best friends, but he is also the reason she will be getting married come this summer as he introduced her to Johnny McDaid a few years ago. After having played the middleman, the couple got along very well in person which eventually led to their engagement. A few years ago, they were set to get married prior to their brief split and Sheeran was set to perform at the ceremony.
Rumors have it that he will be attending both ceremonies this summer, while also gracing his friends with special performances. It is perhaps one of the most random celebrity friendships but Cox and Sheeran have been close associates for many years now. And while he is certainly a busy man, we can't imagine him missing her wedding at any cost. Most fans are excited about a potential Friends cast reunion at the wedding, but there are some who cannot wait to see what Sheeran has planned for Cox and McDaid's special day. (Source: EOnline)
11 Won't Get An Invite: Adam Duritz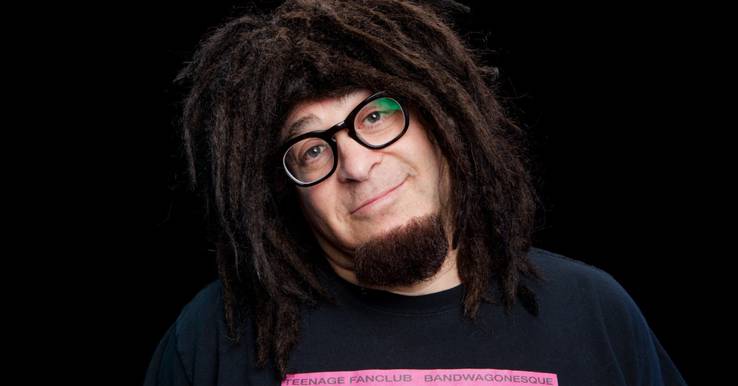 Adam Duritz may not be quite as relevant to the younger generations as he once was, but the man has one hell of a dating resume that you must respect him. During the 90s and early 2000s, he dated some of the finest celebrities out there including Courteney Cox. Their relationship didn't exactly end on a sour note as they remained on good friends – which seems to be the theme for all of Cox's partners. But that doesn't mean that you can expect him at the wedding.
They haven't exactly been close in many years, and let's be honest – it is always awkward to have ex-boyfriends present on your special day. I mean you probably don't want to see them on that specific day, and we can't imagine her soon to be husband feeling any different. And that's not to mention yet another awkward fact that Duritz had dated Cox as well as her best friend Jennifer Aniston back-to-back in the 90s. He is quite possibly the only man to have done so, which deserves major kudos.
10 Wants At Her Wedding: Lisa Kudrow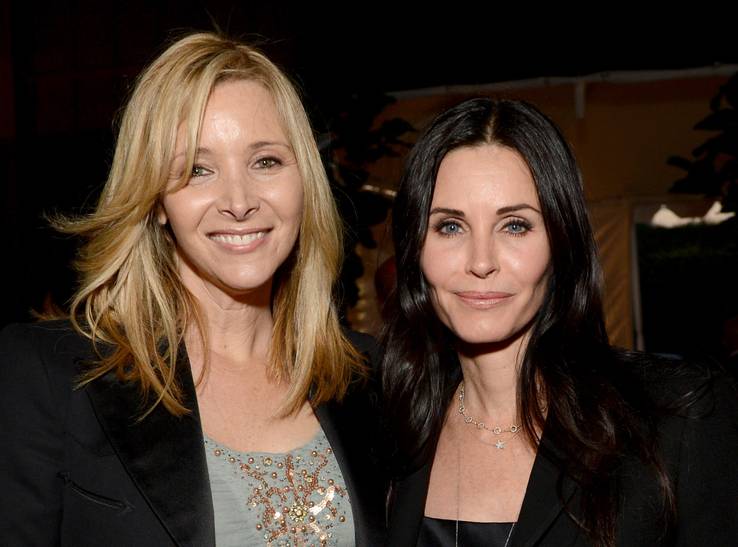 Lisa Kudrow and Courteney Cox may not be quite as close as the latter is with Jennifer Aniston – but then again that is her best friend. But that's not to dismiss the longtime friendship between the two, as Kurdow has always been one of Cox's best friends since meeting on the set of Friends. A few months ago, the pair did an interview together, revealing that they always keep in touch thanks to a group text that also features Aniston in it.
And while fans of the show were excited about the news, for the most part, some were disappointed since it only confirms that not the entire cast is quite as close as they were on the show. At the moment, there are major question marks regarding which of her associates and co-workers will be invited to the wedding, but Kurdow is surely going to be there. A mini Friends reunion will certainly be taking place at Cox's wedding this summer, it just may be missing some members from the group. (Source: EOnline)
Featured Today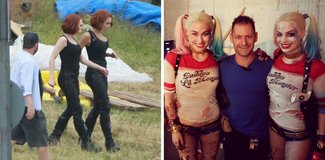 20 Photos Of Action Stars With Their Stunt Doubles That Will Disappoint Their Fans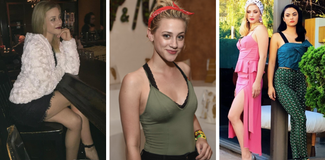 15 Photos Of Lili Reinhart That Would Have Archie Blushing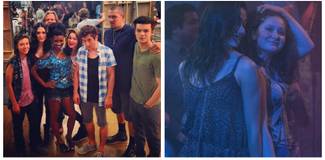 20 Behind-The-Scenes Secrets From Shameless Fans Have No Clue About

9 Won't Get An Invite: David Arquette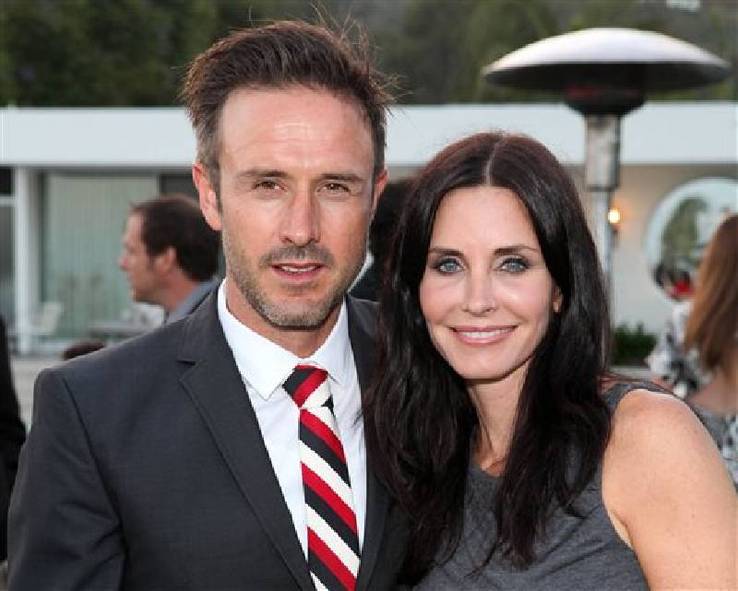 Following 14 years of marriage, David Arquette and Courteney Cox finalized their divorce in 2013. And while the former had initially accused her of being unfaithful towards the end of their relationship, that didn't exactly lead to a rift between them. Cox has always insisted that she remains close to Arquette, as they are on great terms despite not being romantically involved anymore. In fact, she revealed her wish of wanting Arquette at the wedding a few years ago prior to its cancellation.
Some fans thought that she wasn't serious, while other reports claimed that Arquette had no interest in attending the ceremony. Now that the wedding is back on, the invitation may not be sent for the sake of his comfort rather than anything else. While they still get along just fine as of today, Cox would certainly understand his position of not wanting to be present even if he may be supportive of her new relationship.
8 Wants At Her Wedding: Busy Philipp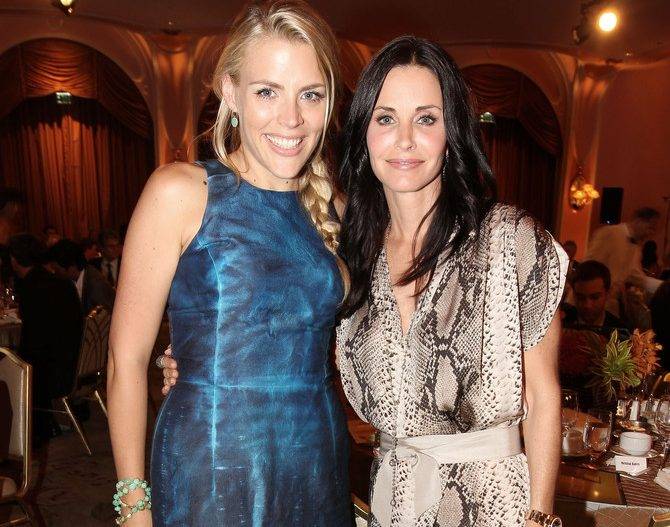 Considering that Courteney Cox is 15 years older than Busy Philipp, not many would expect them to be close friends. And while they did work together for six years on Cougar Town, not all co-workers are necessarily friends when the cameras aren't rolling. But Philipp really bonded with Cox over the course of the years, becoming one of her closest friends. From attending each other's movie premieres to birthday celebrations, their friendship has taken on next level moves by now.
In fact, Philipp has even credited Courteney for helping her out during some tough times, and convincing her to find assistance for her anxiety. Not only have they been friends during the set, but they remain as close as ever years since the show came to an end. Philipp seems to also have a good relationship with Jennifer Aniston since the trio tends to attend the very same events. And in a few months, they will once again be reunited to celebrate their friend's big day.
7 Won't Get An Invite: David Schwimmer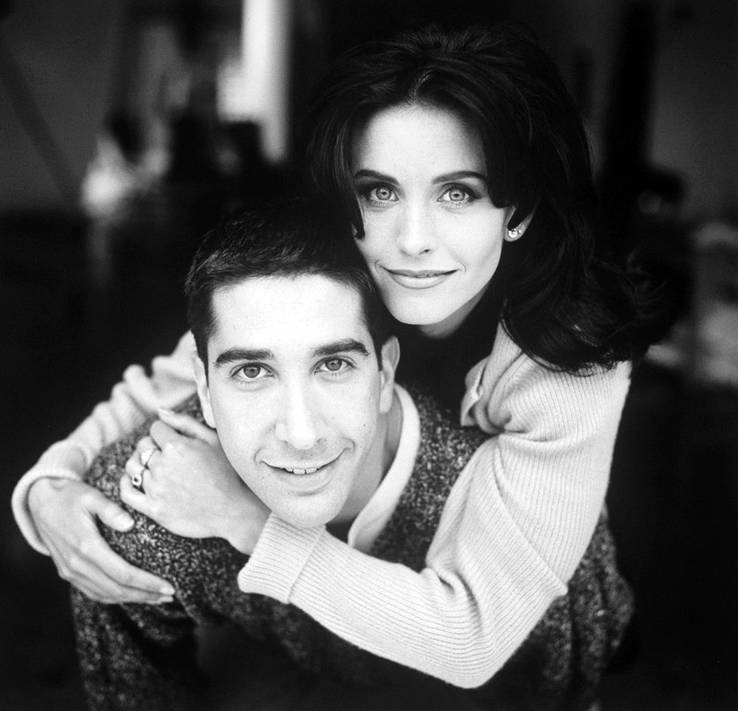 The on-screen siblings had such a great relationship that every single person aspired to have with their brother and/or sister. But it seems like they weren't quite as close in real life. Schwimmer has been somewhat distant from the cast – especially Jennifer Aniston and Cox – over the years. There was drama involved between him and Aniston when they didn't invite each other to their respective weddings.
As for Cox, considering that she is such close friends with Aniston, you can expect her to always side with her over anybody else. In the past, Cox has thrown subtle jabs towards Schwimmer in interviews, including the time when she hinted that he was the reason as to why there wasn't a movie starring the Friends cast. Fans of the series are always disappointed to learn that not everyone in the group was quite as close behind the scenes, and will once again have plenty of questions if Schwimmer doesn't get an invite to Cox's upcoming wedding. (Source: EOnline)
6 Wants At Her Wedding: Neve Campbell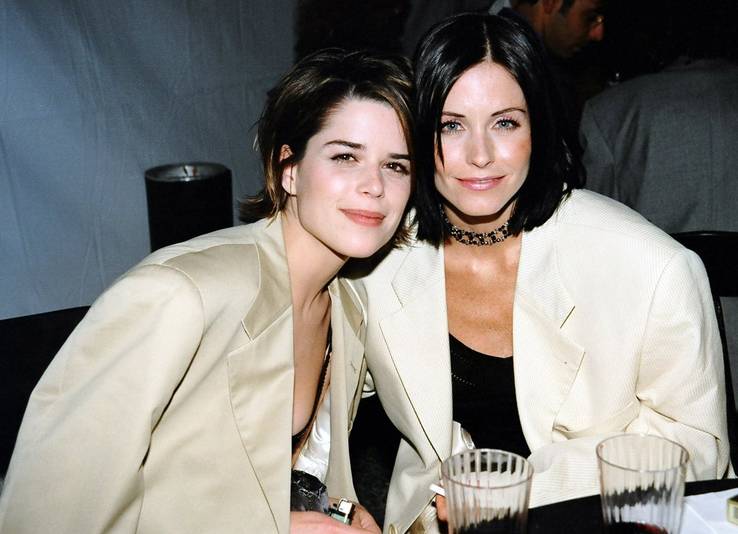 Courteney Cox has had a long working relationship with Neve Campbell that began with their 1996 film Scream, which would produce 3 sequels afterward. And while they always got along, they really hit it off during the filming of the fourth edition in 2011. Cox claims that the age gap may have been the reason as to why they weren't such close friends before – although they always liked each other – but they now have more things to speak about and relate to which brought them closer than ever.
Since then, Campbell has been one of her closest friends in the industry as they always keep in touch. With many celebrities expected to be attending the Malibu wedding this summer, Campbell is guaranteed to be among the names invited to the ceremony. That may not have been the case a decade ago, but as previously mentioned, their friendship has undergone major growth in the past few years. With the newfoundound bond, it would be more surprising if Campbell wasn't invited to the wedding rather than if she were to make it.
5 Won't Get An Invite: Michael Keaton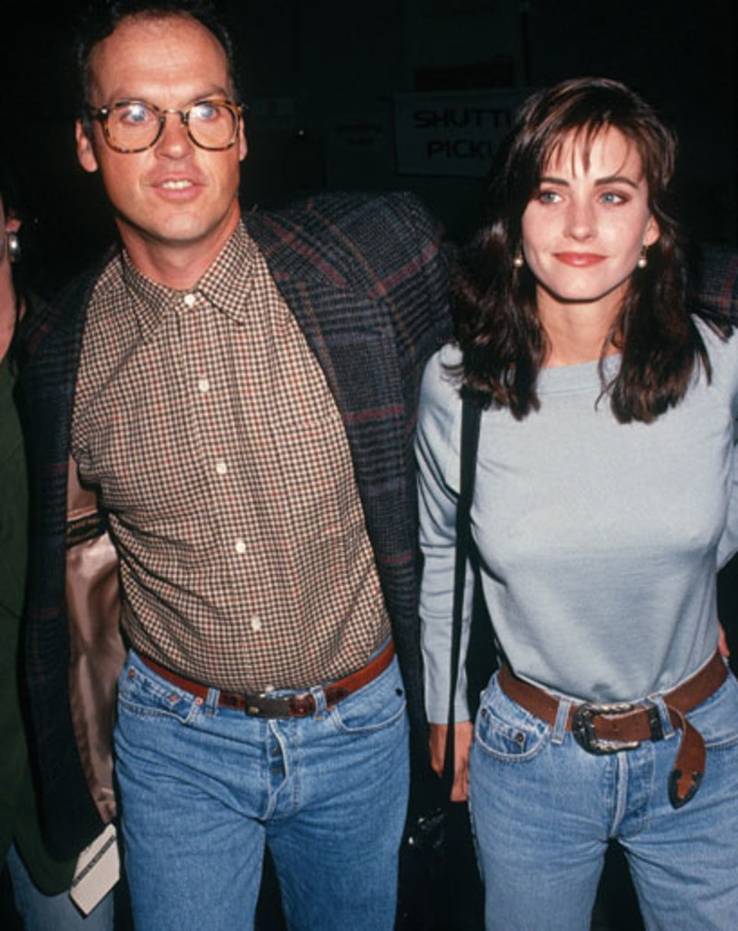 One of the most forgotten relationships of the 90s is that of Michael Keaton and Courteney Cox, who dated for six years until their split in 1995. It is unknown as to why the couple didn't work out, especially since she always had nothing but positive says to say about her ex partner. And while we can only speculate, it may have been related to the success of Friends that led to the demise of their relationship. It may not be a huge coincidence that they called it off shortly after the show went up on air.
And at the time, there were reports that Keaton was devastated by the break up although he has clearly done well for himself since then. Five years ago, rumors were once again circling around the web re-linking the old lovers once again, as they supposedly engaged in recent talks since both were single at the time. But considering that Cox is getting married next month to someone else, their second stint may not have lasted long. As a result, you shouldn't expect Keaton to be at the wedding as he probably won't be invited.
4 Wants At Her Wedding: Jennifer Meyer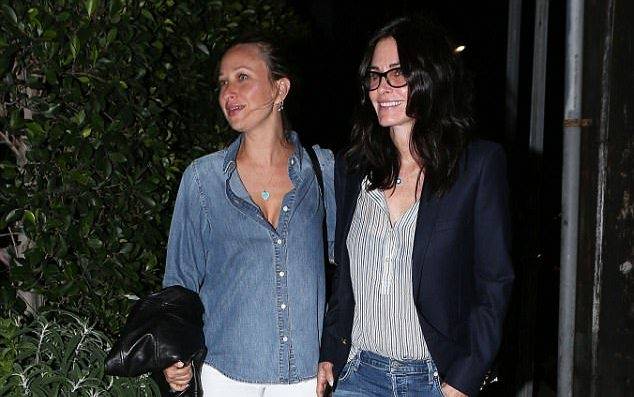 Jennifer Meyer doesn't need an introduction by this point, as she has become a celebrity as one of the most popular jewelry designers around. There are plenty of our favorite celebs who always collaborate with her, including Courteney Cox. And while she may be a customer, the pair have also become very close friends. They have been spotted hanging out numerous times from girls' night out to birthday parties and even award shows. More recently, Meyer shared a couple of posts on Instagram where she is tagging along with Cox and Jennifer Aniston.
Not only is she guaranteed to get an invite to the wedding, but she will likely be responsible for much of the jewelry that you will spot at the event. It will certainly be interesting to see what she has in store for the bride and maids of honor, as well as herself. Considering how close they have become over the past few years, we can only imagine what Cox will be rocking at the wedding. While Cox has many celebrities friends, not many happen to be as close to her as Meyer.
3 Won't Get An Invite: Brad Pitt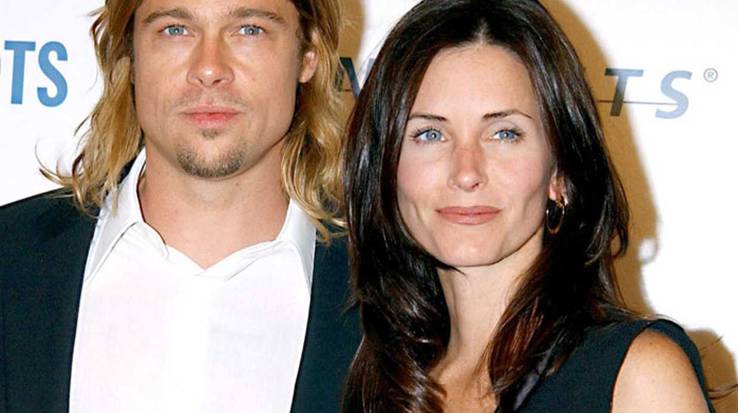 While Courteney Cox's best friend Jennifer Aniston is guaranteed to get an invite, it is understandable as to why Brad Pitt won't be present at the wedding. For those who don't know, Cox and Pitt happened to be good friends especially at the time when he was still dating Aniston. And they didn't exactly turn into enemies afterwards as they remained on good terms, but that doesn't mean that she will want him to be present at the wedding. For the sake of Aniston, he is guaranteed to not get an invite.
Since his split with Angeline Jolie, rumors have claimed that a possible reunion with Aniston may be taking place – although some magazines have also reported that Cox has advised her friend against it – so she may not be very fond of Pitt these days. Barring a miracle, a reunion between the three friends won't be taking place at this wedding. At some point, they used to hang out a lot and go often on double dates. While Cox may not have any personal grudge against him, she also has no reason to rekindle what appears to be a dead friendship by this point.
2 Wants At Her Wedding: Jennifer Aniston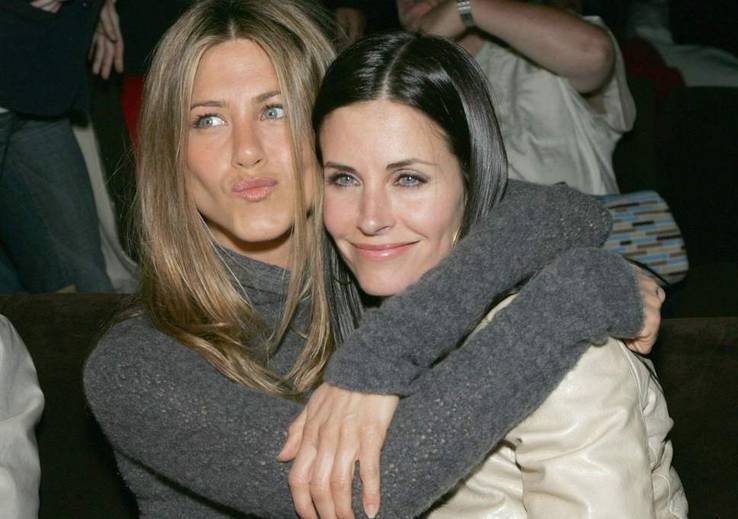 Two decades have passed since Courteney Cox and Jennifer Aniston first met, and they still are very close friends to this day. In fact, they may be as close of friends in real life as they used to be on Friends. Rumors suggest that Aniston is likely to be Cox's maid of honour, so you can bet that she will be present at the wedding. They were very recently spotted together at an Awards show, which isn't a rare occurrence since they meet up often.
Having been best friends for many years, it seems like the pair have gotten even closer in recent times – just as Courteney began her preparations for her wedding. It will certainly be an awesome sight for fans of Friends to see them reunite at Courteney's real life wedding, although it is guaranteed to make many of us feel old at the same time. They have been there for each other through the ups and downs throughout their lives, and will now share another joyous moment when Courteney ties up the knot for the second time with Aniston confirmed in attendance.
1 Won't Get An Invite: Matthew Perry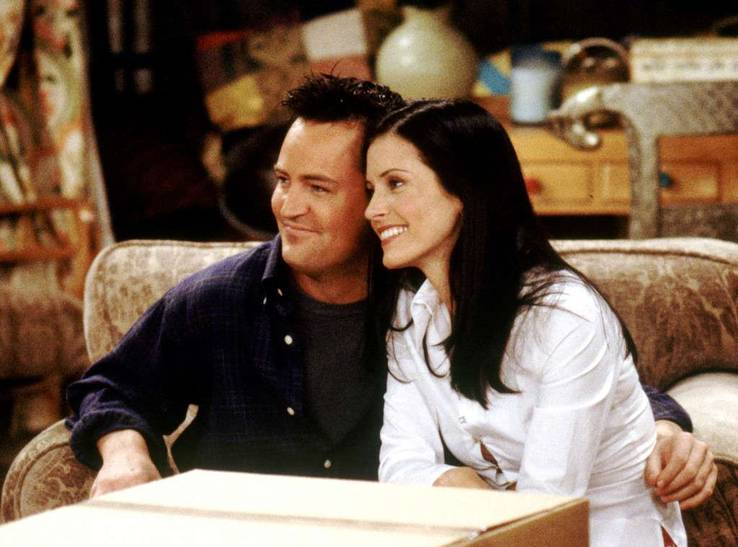 Courteney Cox and Matthew Perry have been relationship goals thanks to their on-screen relationship as Monica and Chandler on Friends. As far as fans of the show are concerned, Courteney is already married and has been since the beloved wedding on the show. And while there were rumors about the two dating at some point, nothing really came out of it. As mentioned previously, the female stars of the show are much closer friends than they are with their male counterparts.
And while Courteney may get along with Perry in real life, it seems like he is also always excluded from events that unite her with Jennifer Aniston. It appears unlikely that Perry will be there, and odds are he probably won't even be invited. He missed Aniston's wedding in the past due to work, which didn't go down too well with the actress. And for the past decade, he has had mixed relationships with his former co-stars. Besides, it would be really awkward for Chandler to witness his television wife get married in person – especially since there may have been some sort of intimacy between them.
Sources: EOnline, HollywoodLife, People, DailyMail, Zimbio, JustJared, TMZ
Source: Read Full Article