BSB Comeback: 20 Things About The Backstreet Boys Only True Fans Know
Do you think it's possible for the Backstreet Boys to make a comeback? It's true! Apparently, Backstreet's back, alright! It's been five years since we have seen anything really interesting coming from the band. That seems to have changed, however. They just released a new single that corresponded the release of a music video on May 17th and fans are very excited.
Everyone loves a good comeback story and we would love nothing more than for these guys to prove that they can get back on top where they used to be. If you haven't heart Don't Go Breaking My Heart then you are going to want to download it immediately. Every single one of the original boys are back and they are just as excited as we are. They still have their signature sound, but they also have updated their brand which is very important. "The minute we heard this song we knew it was special," Kevin said in a statement. "I geeked out over the piano and synths. When that groove drops on the second verse, come on! Great verse, hook, and melodies. Just makes you wanna listen over and over again."
This year also commemorates their 25th anniversary and we definitely get to see their roots in the new song. They clearly still got it. In honor of their new release, we are about to send out some secrets. Check out these 24 things about the Backstreet Boys not even true fans know.
20 They Were Only Paid $75 A Week In The Beginning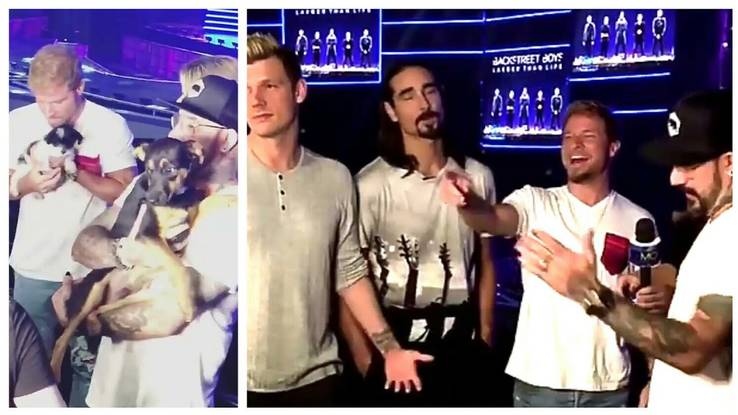 They probably have Lou Pearlman to thank for that. When the band first started out in the industry, they were each only paid $75 a week. For teenagers, that would have seemed like a lot at the time but they were likely being robbed blind. Lou Pearlman died in prison at the age of 62 and he still had 13 years of his sentence to serve at the time of his passing. When Pearlman got involved with the Backstreet Boys, he was only paying them $75 a week at the time. At the time, many people were also wondering why this man decided to get involved with a lot of young men. He used the Backstreet Boys earnings to start rival bands like NSYNC, LFO, and Take 5. He was also being investigated as being a predator. During a Billboard interview Lance Bass stated, "Even as a young guy, I assumed that Lou probably was gay," Bass said. "It didn't really bother me. I knew then that I was gay, so I kind of related to him in a way." Bass stated that Pearlman had often felt his arms and muscles, but that it never went beyond that.
19 The Reason Why Kevin Richardson Left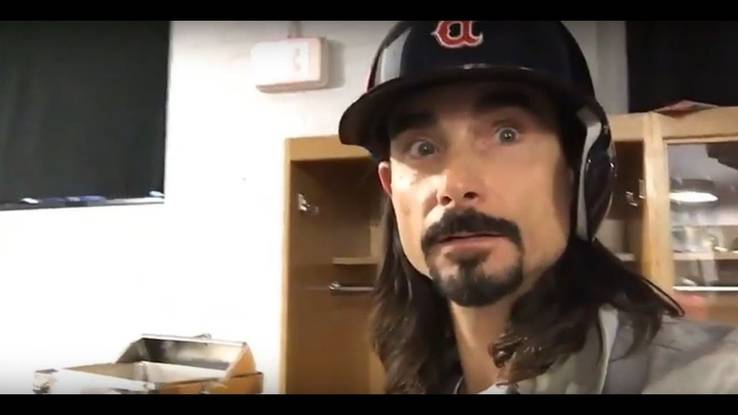 You might be happy to learn that Kevin Richardson is part of the reboot of Backstreet Boys, but there was a time when Kevin didn't want to be part of the band at all. He was missing from the band between 2006 to 2013. Sadly, there was a time that there were only four members of the band. There were two albums called This is Us and Unbreakable that were completed without Kevin being involved. During his involvement with the Netflix documentary Show 'Em What You're Made Of,
he admitted that he "wanted to just be a normal guy for a while."
We can understand why he would feel that way. Fame can be suffocating especially if women are chasing you down the street. There are plenty of sacrifices that come with having your dream life. But he has always had that dream of being a famous musician and that's why he's back for the reboot. "I remember lying on the floor of the living room with headphones on when I was four or five years old, listening to the Saturday Night Fever soundtrack." We are really looking forward to seeing how this reboot goes.
18 The Rivalry Between Backstreet Boys and NSYNC Was Fake
Back in the day, we heard plenty of rumors about the Backstreet Boys feuding with the other boy band NSYNC. The feuding seemed to be endless at the time and even fans were getting involved as well. Fans of the bands started buying multiple albums of the group to help them reach record sales so they would become the most popular band. Despite rumors of the feud, we never once saw them out in public locking horns. We know when Conor McGregor is locking horns with someone, but when it came to these bands, there was really no indication that something was up. The reason we haven't seen anything in public was because it was all fake. It turns out that it was just a way to get some great publicity that would make the band more popular.
AJ McLean admitted many years later that the supposed rivalry was just exaggerated to boost the bands' popularity when in reality the bands got along just fine in real life.
It's really very interesting how publicity teams will spin things just to get their clients some attention. It certainly worked because fans were out there buying multiple copies of the same album to help the bands out.
17 There Was A Big Age Gap Between Members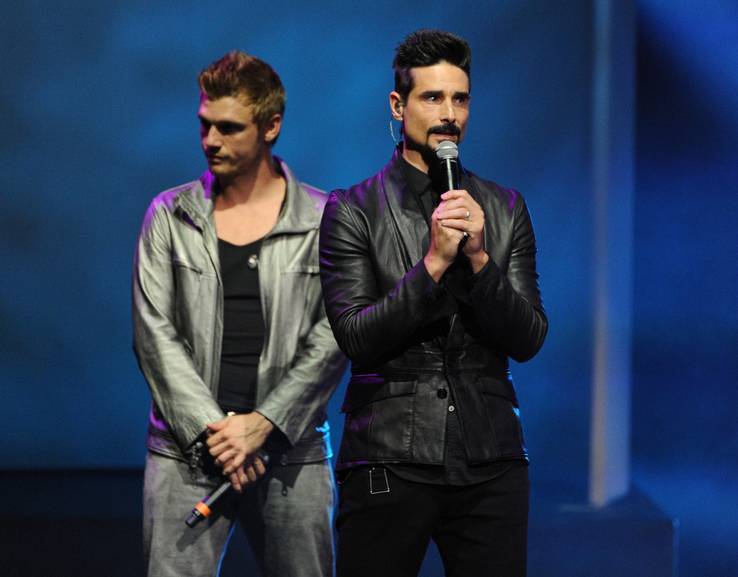 They may have all looked relatively the same age, but that wasn't the case at all. The was a huge age gap between members of the band. Kevin Richardson was the oldest member of the band and he was 21 at the time of their first performance back in 1993 at SeaWorld Orlando. Nick Carter at the time was only 13 years old. That's a huge age gap and it certainly would have made going to parties together rather awkward. It must have been a wild ride for Nick Carter being that young and dealing with massive fame. Carter has stated that he just looks at life as one big adventure.
"It's like Forrest Gump said, 'Life is like a box of chocolates.' Your career is like a box of chocolates — you never know what you're going to get. But everything you get is going to teach you something along the way and make you the person you are today. That's the exciting part — it's an adventure in itself."
Well, now that they are rebooting, they are all in for another adventure together and fans are going crazy over it. Is it possible for them to reboot their career?
16 Nick Started Off As A Mouseketeer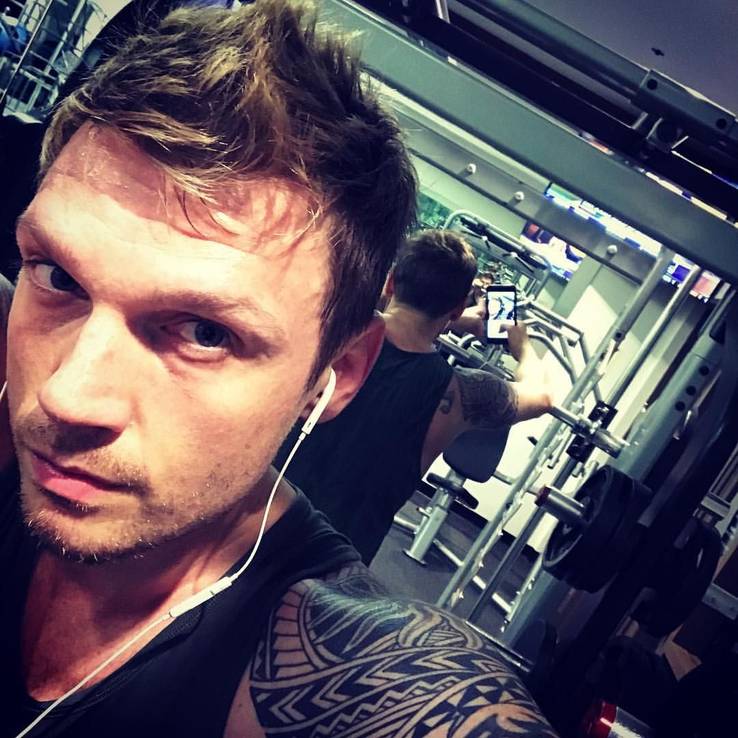 Many stars started off in the industry as a Mouseketeer. Even Britney Spears, Christina Aguilera, Justin Timberlake, and Ryan Gosling were all on the show at one time or another and for the most part, they are all mega-famous now. Nick Carter also had his turn on the show and he explained it in the documentary.
"I had a choice between being a Mouseketeer or doing this thing with Lou Pearlman,"
confessed Nick in the film. He was only 13 at the time so being a Mouseketeer was a good fit for him. Justin Timberlake actually did both. He was a Mouseketeer and was also involved with Lou Pearlman. It was Pearlman that founded NSYNC so it was definitely a good choice for Timberlake. Both Nick Carter and his brother Aaron have struggled throughout their careers, but it was Nick that knew how to turn his life around. "One of the most important things that I did to turn my life around was to realize and to accept that from this minute, that's all we have. Everything that happened behind us we cannot change so you might as well look to the future."
15 Their Band Worked Because They Stayed True to Themselves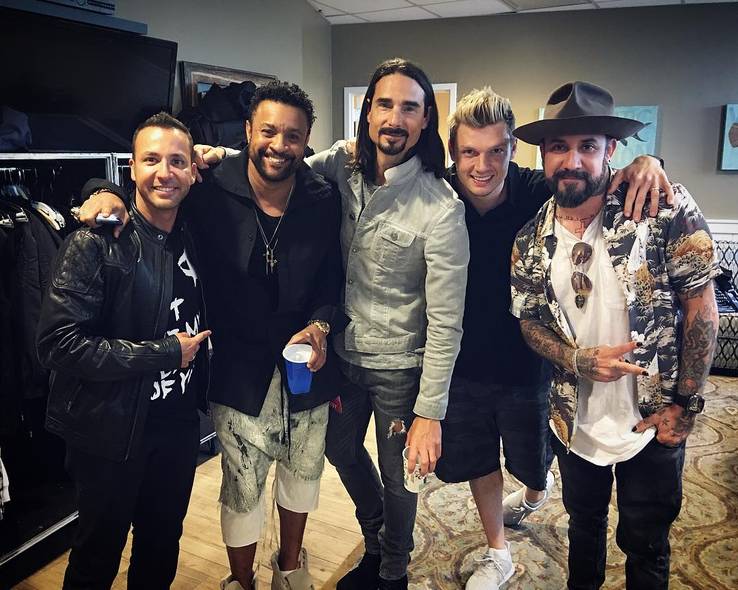 Backstreet Boys back in the day was one of the longest-running boy bands out there. Boy bands these days don't seem to have the same staying power. The members of the Backstreet Boys believe they had staying power because they stayed within the comfort zone of their winning formula.
"We definitely treaded water, as much as we possibly could. We definitely stuck true to ourselves. We stayed on our own path. We never swayed left or right. We never really went too far outside of our comfort zone because there was something that worked. There was a true Backstreet Boys sound, musically and sonically, that worked. If it wasn't this five, it wouldn't work. We're friends. We're family.
We've been through highs and lows together. This whole journey and this whole film is a real testament to our fans and to one another. Any groups that come and go, or are still here, just stay on your own path, get a good lawyer, and most importantly, have fun. Make sure it's all about the music first, and be really good to your fans. Stop and take pictures with your fans, even if you're not in a good mood that day. A little bit goes a long way."
14 Nick Carter Is Estranged From His Brother Aaron
No family is perfect and just because your famous doesn't mean that you're always going to get along with your family. When Backstreet Boys was revelling in their fame, Aaron Carter was also breaking ground in the industry as a solo act. At the time he looked like he was going to have an even more successful career in the industry than Nick. He had a number of hits back in the day between the two of them they secured their own reality TV show House of Carters. At the time the brothers seemed to get along, but it's been the most recent years where Aaron went to rehab and suffered from dependency issues that their relationship started to crumble. Aaron discussed the tension between him and his brother on the Elvis Duran and the Morning Show. "Then there was this whole thing that happened with the DUI and all that stuff. My brother had my number and then he's like, 'If you need …,'" Aaron said of the tweet from his brother stating he was there for him.
"Like dude, what are you talking about? You don't even know me, Nick. You don't even talk to me.
We see each other once or twice a year and I'm keeping it real with you, and that's what it is."
Featured Today
10 Celebs Who Fit Their MCU Role (And 10 Who Clearly Don't)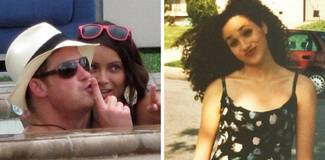 24 Rare Photos of the Royal Family Throughout their Reign

10 Co-Stars Who Dated In Real Life (And 10 We Wish Would Date)

13 Brian Was More Interested in A Career in Basketball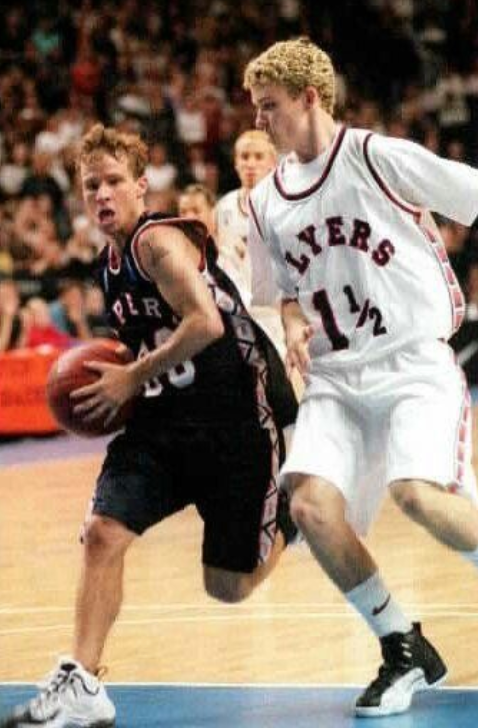 No one would want to crush someone's dream, but Brian Littrell didn't really have the height required to have a professional basketball career. At the time of starting the band he was only 5'8," but that was still something he wanted to do. He's the cousin to band member Kevin Richardson and he had more interest in playing basketball for the University of Kentucky at the time then he did with starting up a boy band. He was actually the last member to join the group and maybe it was because he realized he wouldn't have a career in basketball. The one thing that Littrell did want to do was to change other peoples' lives and to be a positive role model.
"I really believe that's one of the many reasons that God had put me right in the middle of the Backstreet Boys. There are so many stars today that don't realize the impact they have on young people.
Being a superstar is great, as long as you can be a positive role model."
12 Paris Hilton Was A Bad Influence on Nick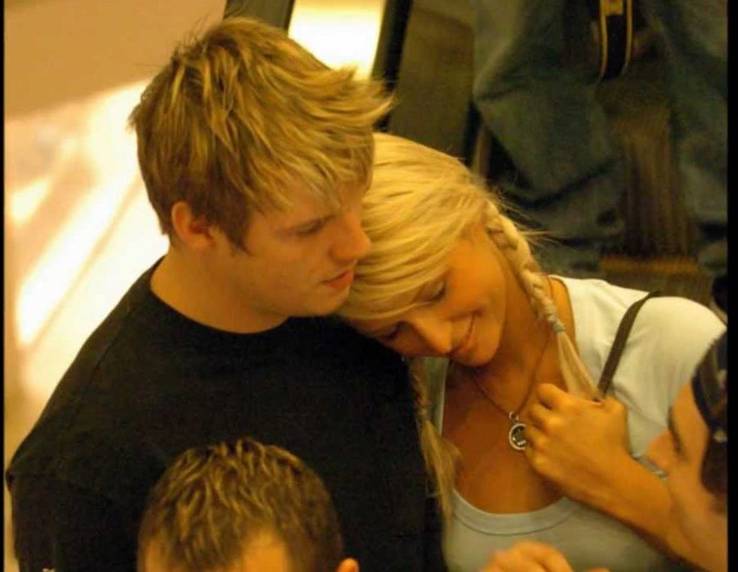 When Nick's career really started blossoming with Backstreet Boys, Paris Hilton was also at the height of her popularity. She was in the tabloids all the time in the early 2000s and it wasn't for anything good. Her family got a lot of embarrassment from all the antics this girl was involved with, including some really terrible partying habits. So, she probably wasn't the best person for Nick to become involved with but at the time he was crazy about her. Despite her crazy reputation, the two were actually together for a while. They partied a lot together and weren't exactly the best influence on one another. Carter wrote about Paris in his memoir, Facing the Music and Living to Talk About It.
"It is what it was. I was with someone who wasn't good for me at the time. I might not have been good for her at the time."
He went on to say, "Paris was the worst person in the world for me to hook up with." He goes on to tell Access, "We had the partying in common. It just is what it is. That's life. You go through, you have exes and you have past situations. But I don't fault her for anything."
11 Lou Pearlman Almost Ruined the Band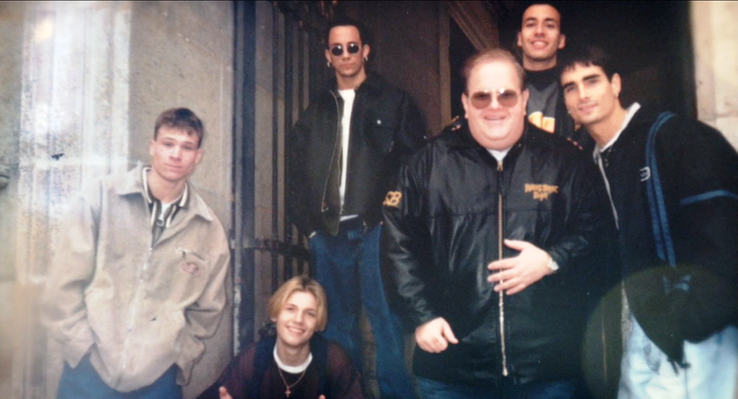 Unfortunately, in the music industry, there are plenty of people that are more than willing to take advantage of you. Especially if you are a young band trying to learn the ropes. When Pearlman was managing the boy band, it was later discovered that he was siphoning off money that the boys were making and leaving very little for the band members. He coerced them to sign contracts that turned out to be terrible for them. They were basically taken advantage of by someone who was supposed to be looking out for them. AJ McLean stated that Pearlman was something that the members of the band had a hard time getting over.
"Obviously, the Lou stuff is still, to this day, a bit of a sensitive subject for some of us. Some of us have made our peace with it, and others may not have yet. You can always forgive, you just can't really forget.
It will always be a part of us. We're very grateful and thankful for Lou. We wouldn't be here today if it wasn't for Lou. I also think it was going back home and actually digging up some of our old personalities and upbringing, and really seeing each other for who we are and why we tick the way that we tick. We all knew where each of us was born, but we never physically went and felt the emotion from each other. That was toward the end of making this documentary."
10 Brian Littrell's Voice Started to Change
If you are a loyal fan of the Backstreet Boys you may have noticed that there was a change in Brian Littrell's voice over the years. For years he was the one band member that was considered to have an "angelic voice." But over the years his voice has changed and he now has a certain crack to his singing voice when he hits the high notes. He was forced to change the way that he sang when it came to high notes. As part of the documentary, Show 'Em What You're Made Of, Littrell talks about the struggles he has had with his singing voice. His band members have also had difficulty with coping with his problems as well. Since he is the one band member that will take most of the solo parts, his band members obviously had concerns about the issues he was having with his voice. The problem is Littrell suffers from vocal tension dysphonia, which means the muscles around his neck will tighten and it requires constant medical attention to help with the issue.
"I was running from my voice issues. I didn't want it to be known. I thought if I could handle it, swallow it and protect it, we wouldn't have to talk about it. When you're trying to make a record and you can't sing, it sucks because that's my job.
I get choked up talking about it, but it's an important part of who I am and what I was going through. If you had talked to me four or five months ago, I wasn't able to talk and it was scary. I was thinking about hanging it up."
9 Howie Dorough's odd relationship with Lou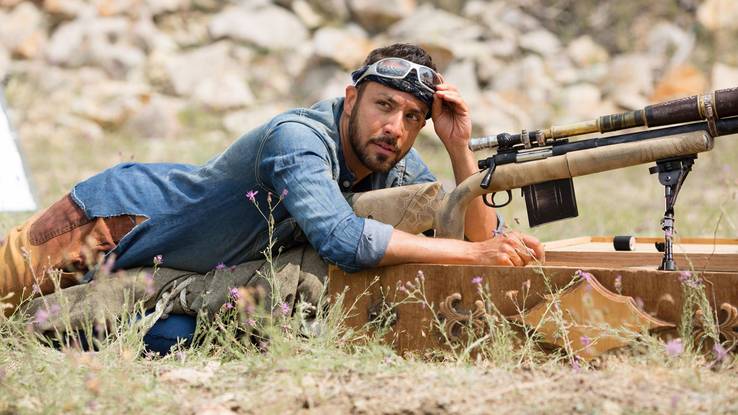 This certainly wouldn't be the first time that we heard something like this about people in the industry. Considering Lou Pearlman was being investigated as a predator makes the confession that Howie Dorough watching inappropriate films at his house is not surprising. Howie talked about how he wasn't sure if certain things should go in the documentary. "I had a line, too. A couple of my family members watched it and said, "That line where you said you were at Lou's house when you saw your first ['film,']" I don't know if your mom would be cool with that.
Kevin and I were both dealing with the thought of, 'Do we want to put it out there or not?' But with the direction from the people around us, we wanted to be honest and real. These were things that we were going through, growing up in those early days.
That's what we wanted our fans to take away from this, if anything. We're normal guys, and  [watching these films] is what we do on the weekends."
8 They Have A Ton Of Mom Fans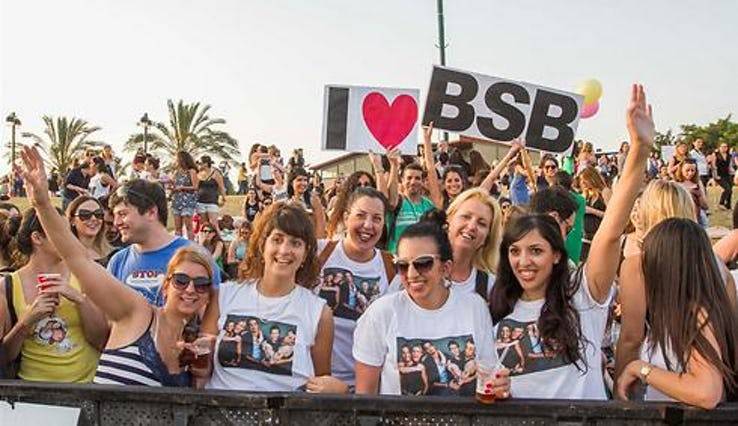 It's not surprising that most of the fans of the Backstreet Boys are female. In the '90s that was their largest demographic and they had plenty of screaming girls around them when they would get on stage. At the time, it was, for the most part, a group of men who were single at the time. All those young girls that used to flock to their concerts have now grown up and became mothers. When they go to a concert now, they notice that there are a bunch of women who are now in their 30s and 40s rocking out at the front of their stage. This was once mentioned during a rap battle between the Backstreet boys and Charlie Puth and Puth stated that the only people that liked the Backstreet Boys were moms. We're sure that they will have plenty of new fans, but it can't hurt to have all your old fans coming back to support you as well. A few Twitter followers sent Tweets out about how their moms love the Backstreet Boys. One online commenter stated, "My mom is making @mattgraz930 and I watch Backstreet Boys videos on YouTube at dinner. Now do you all see why I am the way I am?"
7 AJ Was The Bad Boy Of The Group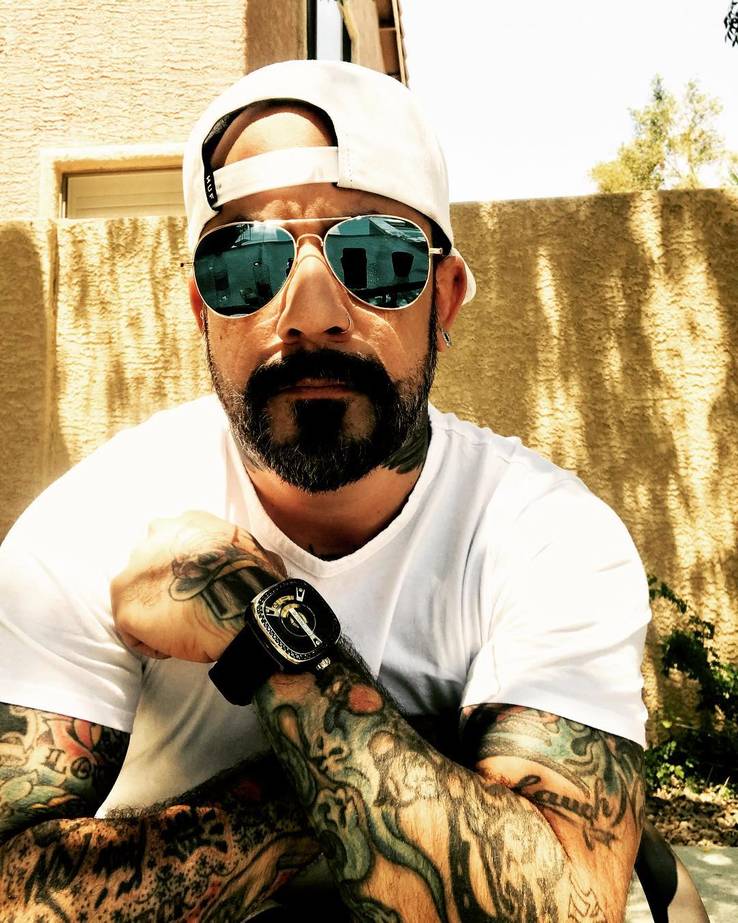 He was clearly the bad boy of the group right from the beginning. He had that "cool guy" vibe about him and he was one of the first ones to cover his body in tattoos. In the '90s, he started adopting some really bad habits. Back then, it was harder to see these things because everything wasn't on social media and no one had smartphones. His problems became worse though and after a while, there was no hiding that he had a problem. At the peak of their success in the early 2000s, AJ had to take a break from the band and go to rehab. It wasn't long before the whole group took a hiatus. McLean told News.com.au, "I dodged a bullet in more ways than one, I dodged a bullet in the drink-driving world, in overdosing, in all kinds of things that could have happened to me.
Numerous times I should have been in deep, deep doo-doo but my guardian angel was definitely with me.
I'm now sober, I'm happy, I've got a beautiful family, life couldn't be better. It's an ongoing struggle but I'm happy today and that's all I can think about."
6 They Were Huge Overseas Before They Were Big In America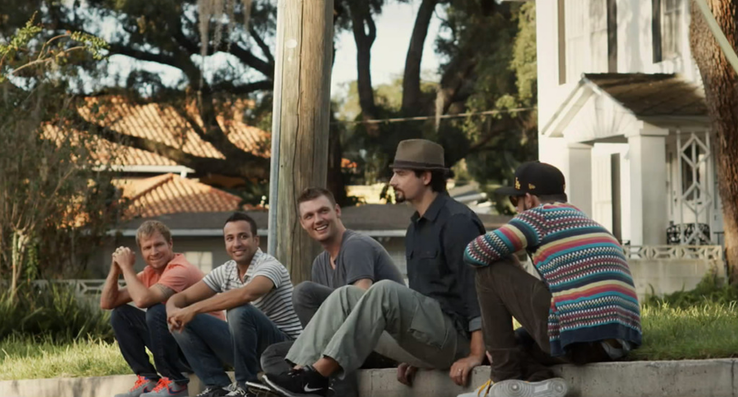 When they first came on the scene we thought they were a new band but they really weren't. They had their own version of success overseas and they were a huge hit. When they first came out with the single Everybody, we all thought it was a little weird that they were saying they were "back" when they seemed to have just arrived. But the reason for that title of the song was because they were in fact back in America to release one of many tracks that would make them famous. McLean stated,
"I consider Backstreet Boys to be the Leonardo DiCaprio or Martin Scorsese of the music world. We've been nominated for Grammy Awards nine times in total and never actually won. I feel like after this many years hopefully, it's our time soon.
The Grammy is the most prestigious award in my line of work, as an Oscar is in the film world. Who knows? Leo's in his 40s, Johnny Depp's in his 50s, they still have not won. But they keep doing what they're doing, they keep moving forward. It will definitely happen." Now, they are back for another chance at fame.
5 McLean Has Had Multiple Knee Surgeries from All the Dancing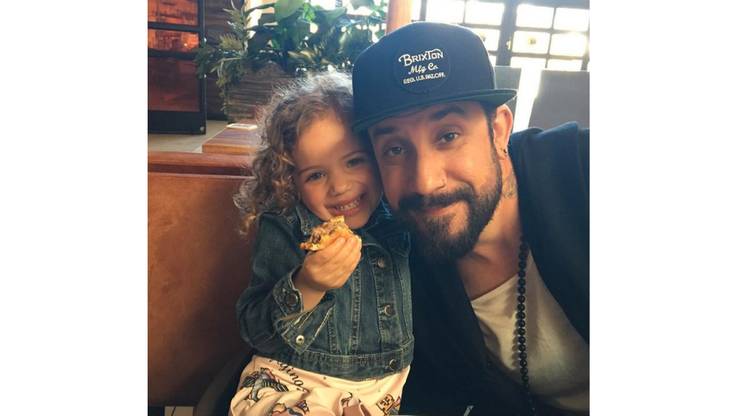 We don't really think about how rigorous it is to be a musical band that goes on tour all the time. Sometimes they work just as hard as athletes do to give off a great performance. They have constant choreography practices never mind actually having to perform on stage night after night. All that dancing and performing will take a toll on the body especially as the men get older. We don't realize it but McLean started talking about his knee surgeries three years ago and now he's back to do it all over again.
"I still have pain in my knees even though I've had surgery on both of them, and I'll probably have to have more surgery. You can compare it to an athlete the way we put our bodies through gruelling dance rehearsals and then tours of two hour shows four or five nights a week. It is a lot.
Kevin's 43, I'm 37, we're not old but we're not young bucks anymore. But we're still out there shaking our things and having fun doing it. You feel it a little more after the shows now, but it's still worth the pain."
4 Nick Carter Has issues with his family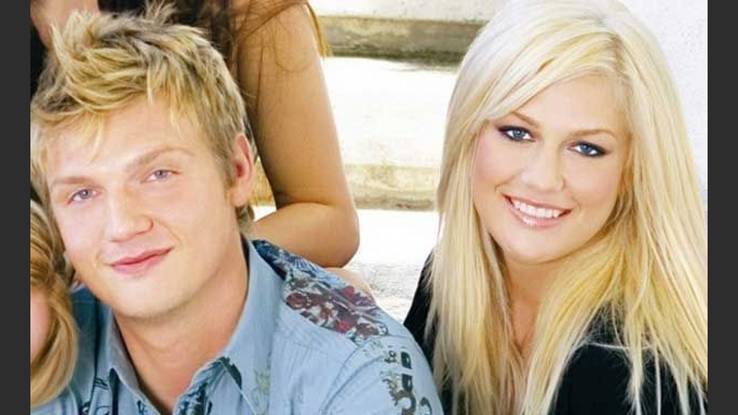 Nick Carter hasn't kept it a secret that there are constant feuds within his family. Carter certainly hasn't had an easy life. You may or may not have been aware that the Carter's had a sister and she was only 25 when she died. It was truly tragic because she died of substance abuse which seems to be something that many of the Carters suffer from at one point in their life. When she passed away, Nick did not go to his sister's funeral and he stated it was because the family dynamic was just a little too much for him. "I wanted to be at my sister's funeral, but my family has always had a complicated dynamic." He wasn't getting along with his parents and that seemed to be something that went on even in his childhood.
"There was a ton of fighting between my mother and father. The kids would be thrown into the middle, to choose sides."
It must have been terrible for him not to be able to pay his respect to his sister. There was just too much going on in the family for him to want to make an appearance and get dragged into it all. In order to survive sometimes, it's just best to stay away from certain people.
3 Nick Carter Wanted to Go Solo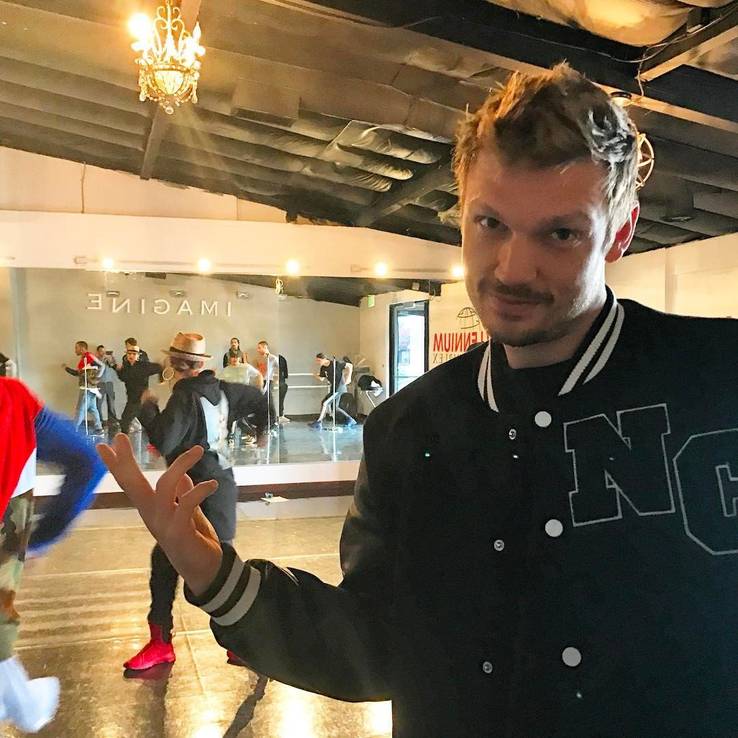 We're sure that everyone in a band at one point or another dream of rocking out a solo career. It worked pretty well for Beyonce and Justin Timberlake, but unfortunately that doesn't always work out for everyone. When the Backstreet Boys were at their peak, Nick was one of the more popular members of the band because he was the youngest and had a larger female following. When the band had completed the album Black & Blue, they started talking about the next album. They were blindsided however when Nick started talking about wanting to release a solo album. He further irritated his band members when he decided to remain with the production company The Firm that the boys had just parted with. Things got pretty intense between the band members to the point that they started to record material without Carter. He talked to Boston Common magazine about his choice to do some solo work.
"I enjoy making different types of music outside of what I do with the boys. I never really follow the traditional route of what people would expect from a solo artist, but that's just me. With my solo music, I'm able to pick up a guitar and rock out.
The boys and I support each of our individual projects, and in turn, it strengthens the bond the five of us have."
2 Brian Littrell Had A Hole In His Heart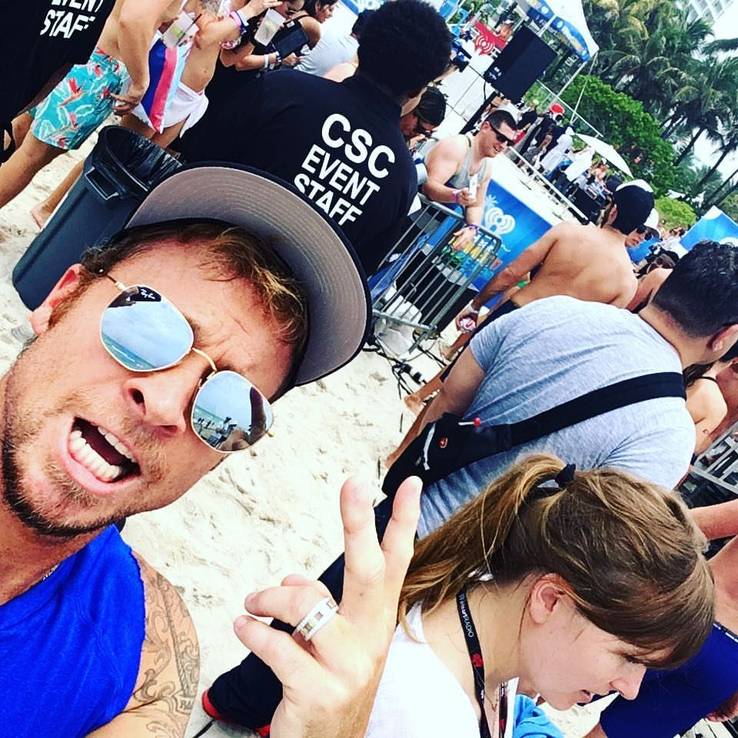 That would be alarming news for anyone. Brian Littrell has had a few health problems over the years. When the band was at the peak of its fame they faced a struggle that involved Littrell's health. At the time he was battling a heart condition. It wasn't a new condition, Littrell has had a hole in his heart since he was born. Sadly, as a toddler he had been rushed to the hospital multiple times. He had to have open heart surgery in 1998 and that's something that would scare anyone. Littrell became so passionate about the whole thing that he started his own foundation that helps children with heart conditions. In the documentary, Show 'Em What You're Made Of, we see Littrell with his shirt off as he displays the scar from the surgery for everyone to see.
"It is only by the grace of God that I am here today. We fast forward to when I was 18. I was a Backstreet Boy. I left home to pursue the entertainment world. At 23, I had open heart surgery to repair my VSD.
So as we talk about faith and as we talk about our journey in life being a heart patient, and being a man of faith and the church; it has always been my stronghold in life. It has always been my compass. God has walked with me every step of the way as I am a heart patient even today."
1 This Time, The Band Will Be A Priority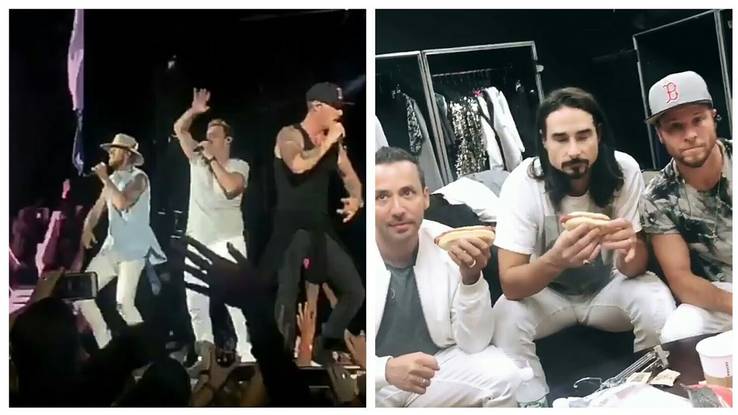 Now that they are embarking on a new album release and fans wait to see if they will once again hit it big, they want fans to know that the band and each of the group members will be a priority. They will work together and do what they have to in order to make it all work. Brian Littrell told Collider magazine,
"In the beginning, when we started this, it was all about working together and being that team. And then, with success comes money and stuff and things. We worked really hard together, but at the same time, there was also an inner-developing, as an individual. When you're a group, you become everything that everybody else is around you. A turning point in our career was to focus on each other, as individuals, which sometimes pushes you apart.
But then, at the end of the day, you realize that it's all about that team. There is money and wives and kids and cars and houses and things and stuff that can take you away from what's really important. At the end of the day, it comes down to us five. That's one thing that we've always had. The problems and issues don't matter if it's always about the group."
References: accessonline.com, usmagazine.com, hellogiggles.com, collider.com,  bostoncommon-magazine.com
Source: Read Full Article