BTS: Jin Says He Is 'Not Very Good at Anything'
On Dec. 21, Vogue Korea published interviews with Jin, Suga, J-Hope, RM, Jimin, V, and Jungkook of BTS. In his interview with Vogue Korea, Jin claimed that he is "not very good at anything" despite being in one of the most renowned bands in the world.
Jin of BTS does not think he is 'good at anything'
While Jin is universally considered a talented dancer and singer by millions of fans around the world, the BTS member told Vogue Korea he does not actually think he is talented.
In the interview, Jin said:
"No, I'm not very good at anything, and I don't excel at anything. Those around me don't agree, but … Whenever I say this, they're either appalled, or they try to convince me that I've accomplished amazing things. But I still have a hard time accepting that. If someone asked me what my talents were, I wouldn't have much to say except, 'I'm a member of BTS.'"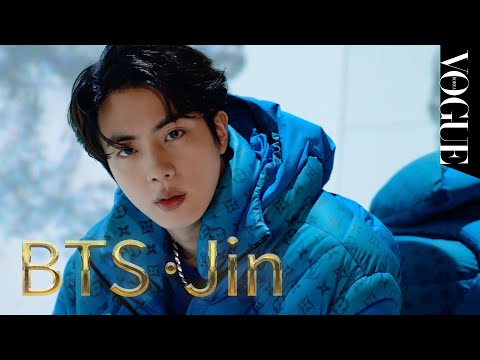 If Jin were to pick a talent, it would be thinking positively.
"Everyone is born with a certain talent, right? I think mine is the ability to quickly forget negative things that have happened and recover from mental fatigue," he told Vogue Korea.
The BTS member thinks his 'Worldwide Handsome' nickname is 'a joke'
Over the years, Jin has become known as "Worldwide Handsome" because of his universally good looks. While Jin usually plays up the "Worldwide Handsome" nickname, the BTS member told Vogue Korea that he thinks the title is "a joke."
"Plenty of people are more handsome than me. 'Worldwide Handsome' is a joke I like to make for laughs," Jin said.
The BTS singer continued, "And there are many people who can sing and dance better than me. I just try hard to achieve a better version of myself, which other people seem to see in me."
Jin does not like serious situations
Throughout the interview with Vogue Korea, Jin discussed how much he detests being in "a serious atmosphere."
"I hate it when there's a serious atmosphere. When people are too serious, I always try to lift the mood," Jin told Vogue Korea.
Because of this, Jin said that he tries to not associate with people who are "serious" and cannot let loose.
"Usually, when a serious person and a jovial person have a conversation, one of them gives in. Usually, the conversation ends up becoming serious, but with me, it's different. One of our staff members is very serious, but when I talk to him, we usually just joke around," the BTS singer told Vogue Korea.
He continued, "If someone is too serious and I feel we can't get along, then I just start avoiding them as soon as possible."
Source: Read Full Article