Chrissy Teigen Shares Adorable Pics With Daughter Luna At Disneyland Hong Kong
Chrissy Teigen and hubby John Legend took their daughter Luna to Disneyland Hong Kong!
It looks like Chrissy Teigen and John Legend are doing Disneyland Hong Kong right way. Only days after touching down in China, Chrissy Teigen and John Legend took their almost two-year-old daughter, Luna, on the most special trip to Disneyland Hong Kong.
According to People, the happy family, who are about to become a family of four, began their fun-filled day in Hong Kong at none other than Disneyland! The couple posted a snap of their daughter Luna, sporting a pair of polka dot Minnie Mouse ears while holding onto daddy's hand. Chrissy Teigen is currently pregnant with the couple's second child, a baby boy, which they've been documenting on social media.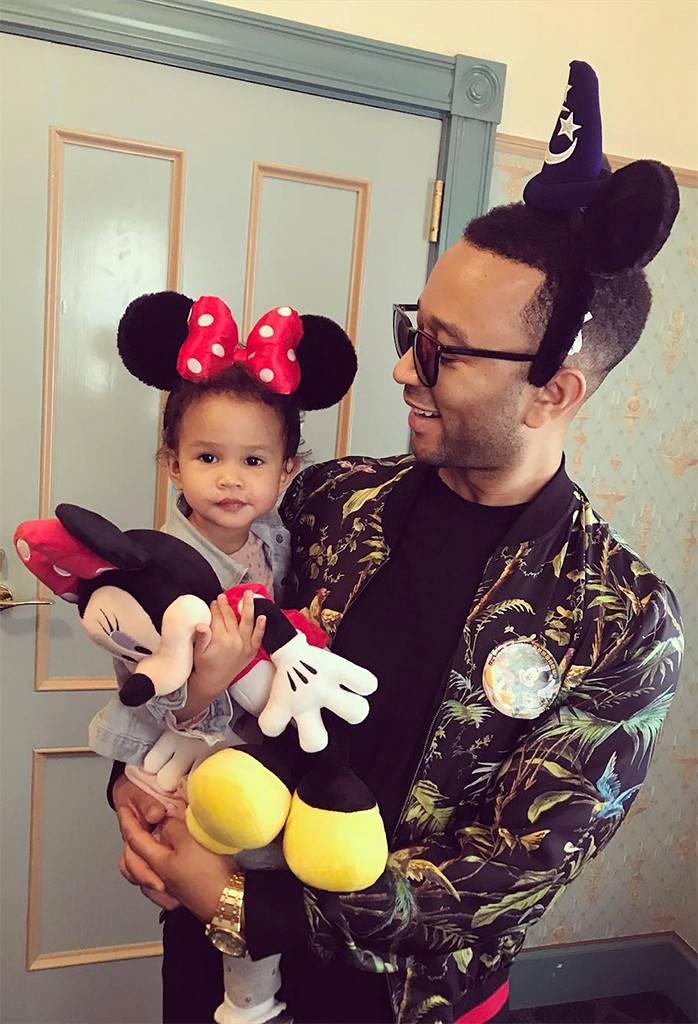 Earlier this week, Teigen posted the first ultrasound of their son-to-be, in which you can already see, an adorable face. The star also shared a video of her daughter enthusiastically giving Minnie Mouse a hug, jokingly writing how Luna only: "Let's me hug her once a week". Guess Luna's makes an exception for her favorite Disney characters!
The duo later changed Luna out of her Minnie Mouse ensemble for a yellow gown Belle wears in Beauty And The Beast. The outfit change was recorded and posted to Snapchat of Luna walking out of the changing room to debut her new look. Mommy Teigen could only use one word, to sum up, the big reveal, captioning the vid with a "Wow".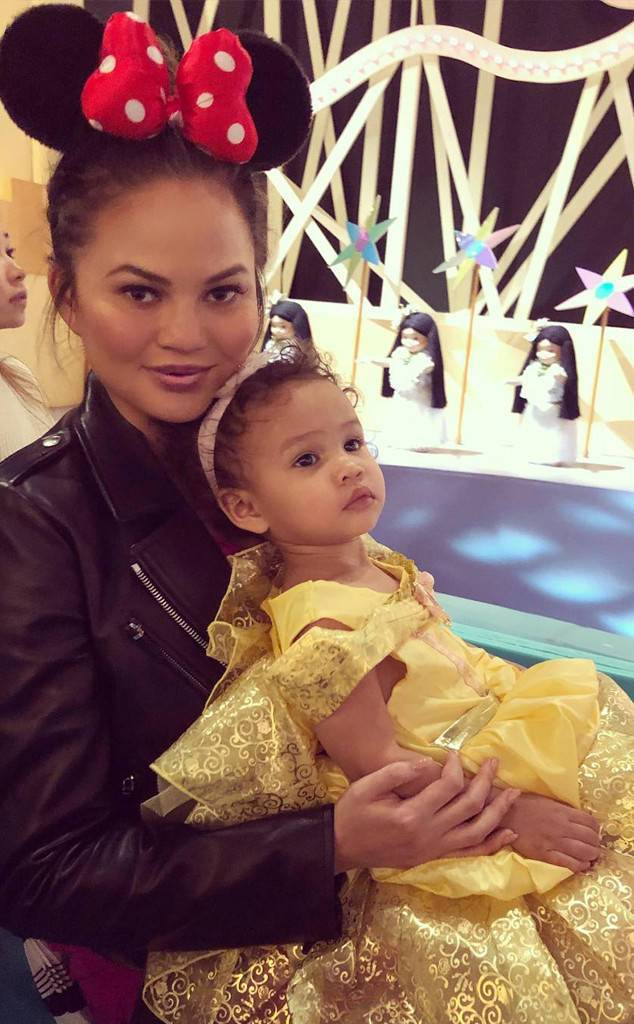 The 32-year-old captioned another photo of her daughter cuddling up with her on the fun-filled day trip, saying: "My Belle". It seems to be a big day for photo sharing as John Legend even jumped on the bandwagon. The "All Of Me" singer posed with Luna as she sat on his lap taking in the sights around her, captioned with: "It's a small world after all," Legend wrote.
Chrissy mentioned on Instagram how the family was incredibly jet-lagged, posting a pic of daddy and daughter Luna napping in a chair. With a 16-hour time difference, we're glad to see the Legend(ary) family enjoy their time in Hong Kong at the Happiest Place on Earth!
Source: Read Full Article