The Craziest Conspiracy Theories About Carrie Underwood's Face
After falling and injuring herself in November 2017, Carrie Underwood took the stage at the Academy of Country Music Awards on April 15, 2018. Her performance was the talk of the night because it was the first time the country superstar revealed how she looked since her freak accident that required 40 to 50 stitches in her face.
Following her performance though, some fans were confused because the singer didn't look different at all. Without any visible facial scars, conspiracy theories began circulating on the internet about if she ever fell in the first place.
Here are some of those theories (you'll never believe the craziest one on page 5), what Underwood has said about her fall, and the photo she posted of her scars (page 7) to dispel any further speculation about her injuries and the extent of them.
1. Underwood posts photo of face prior to the award show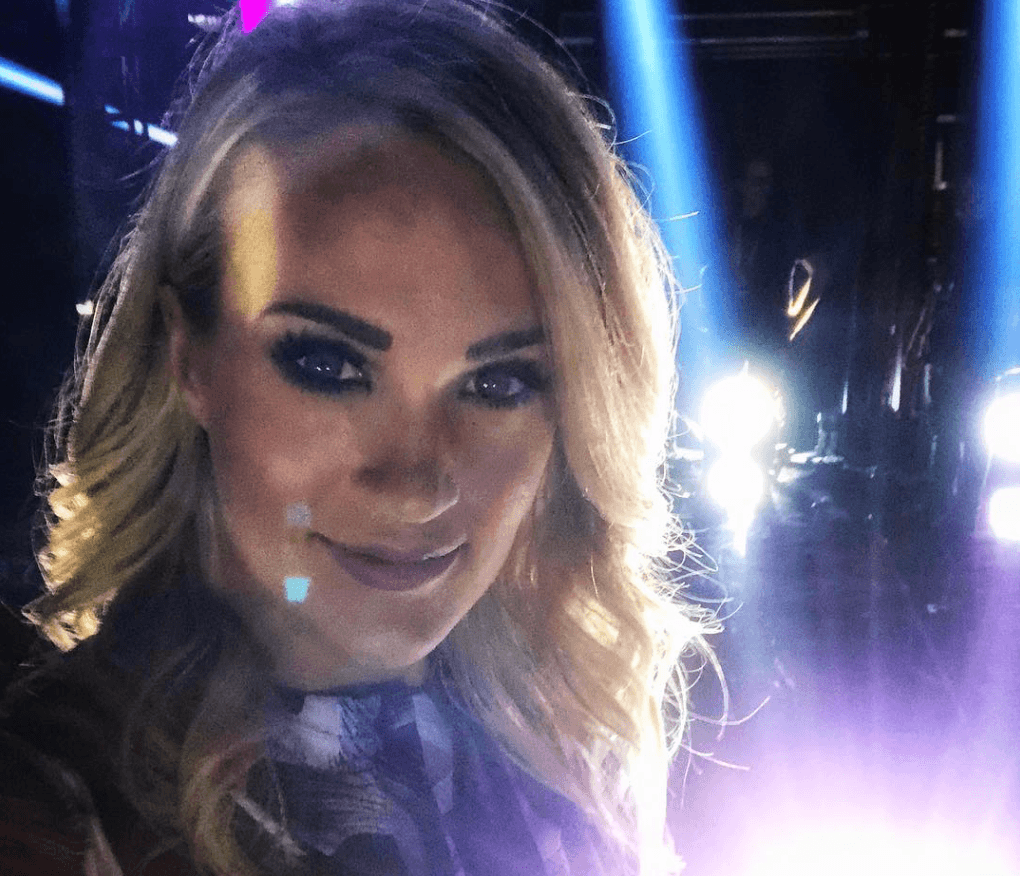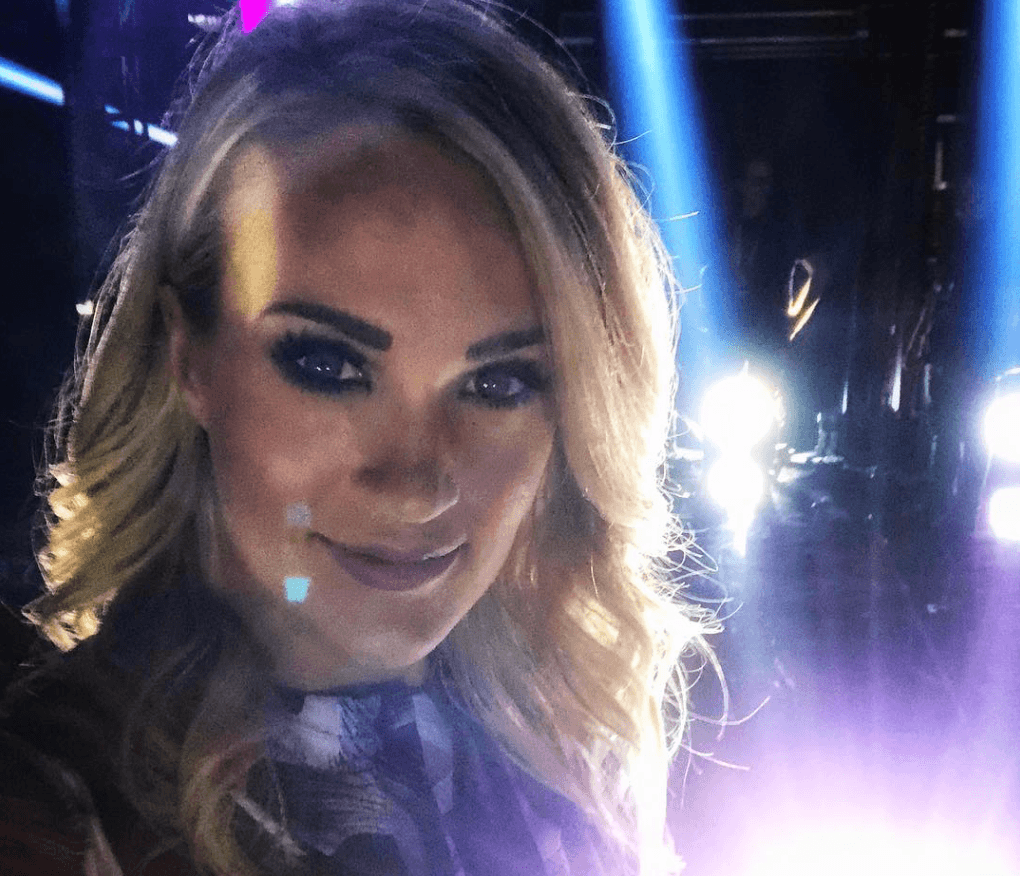 She shared this selfie before the awards. | Carrie Underwood via Instagram
One day before she was scheduled to perform at the award show, Underwood shared an uncovered, close-up photo of her face on Instagram.
The picture did not reveal any signs of an injury, but the lighting wasn't great so everyone still held their breath until the next night to see how she would look under the bright stage lights.
Next: Her performance left more questions than answers. 
2. Her look left many people scratching their heads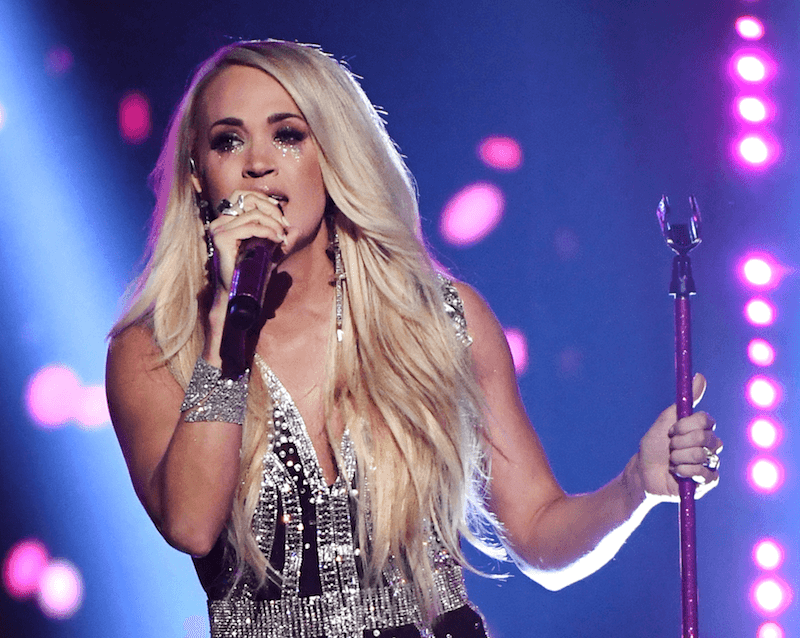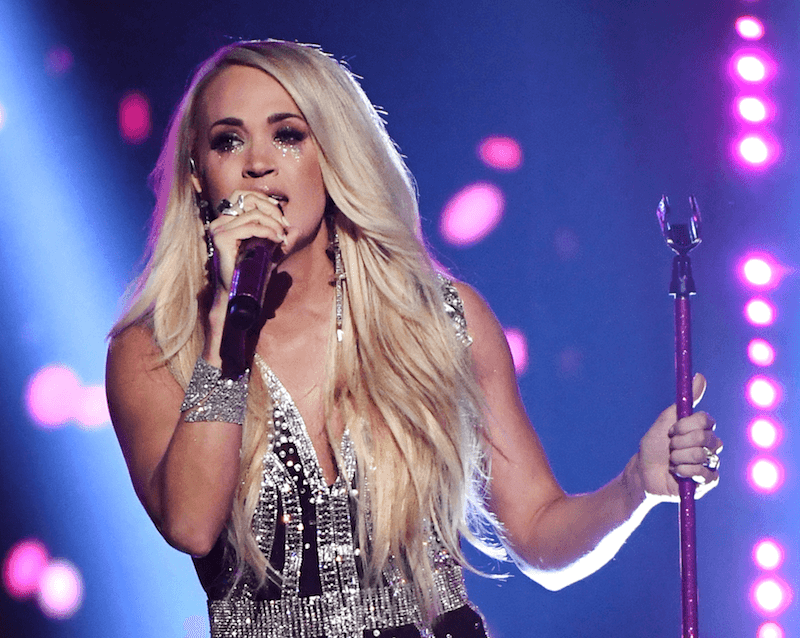 There was no visible scarring. | Ethan Miller/Getty Images
You got something totally different than you expected if you thought you were going to see a lengthy scar on Underwood's face.
Many social media users immediately took to Twitter to dissect the songbird's appearance. Some thought that her mouth looked a bit different and guessed that she had stitches there, while others saw no difference and started to chime in with their own theories about what may or may not have happened to her.
Next: An X-ray dispelled this theory. 
3. She never fell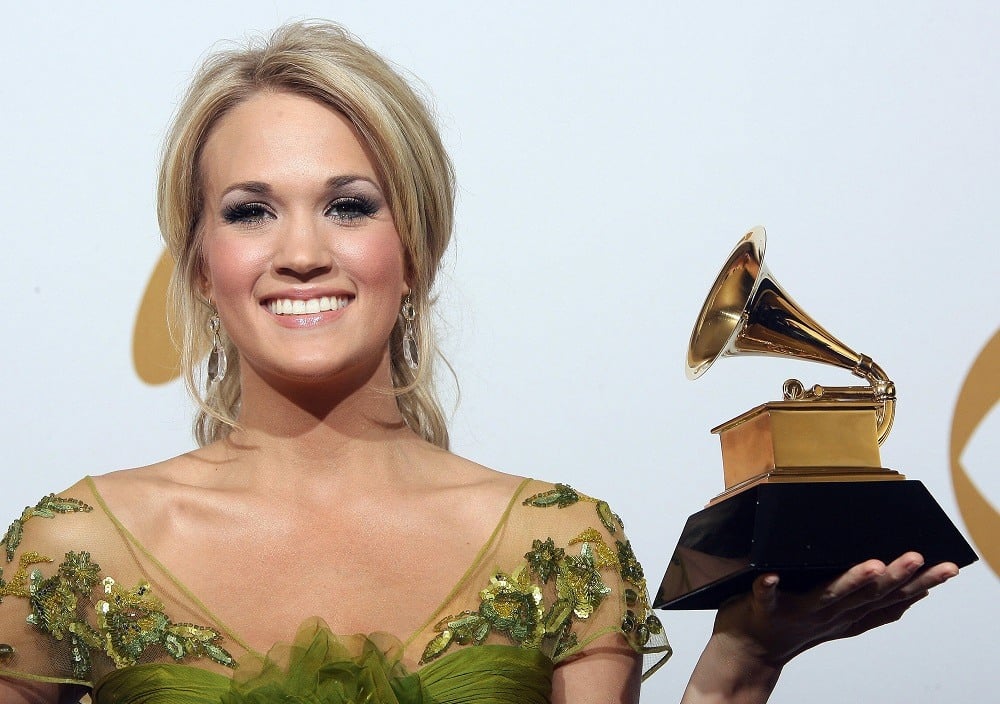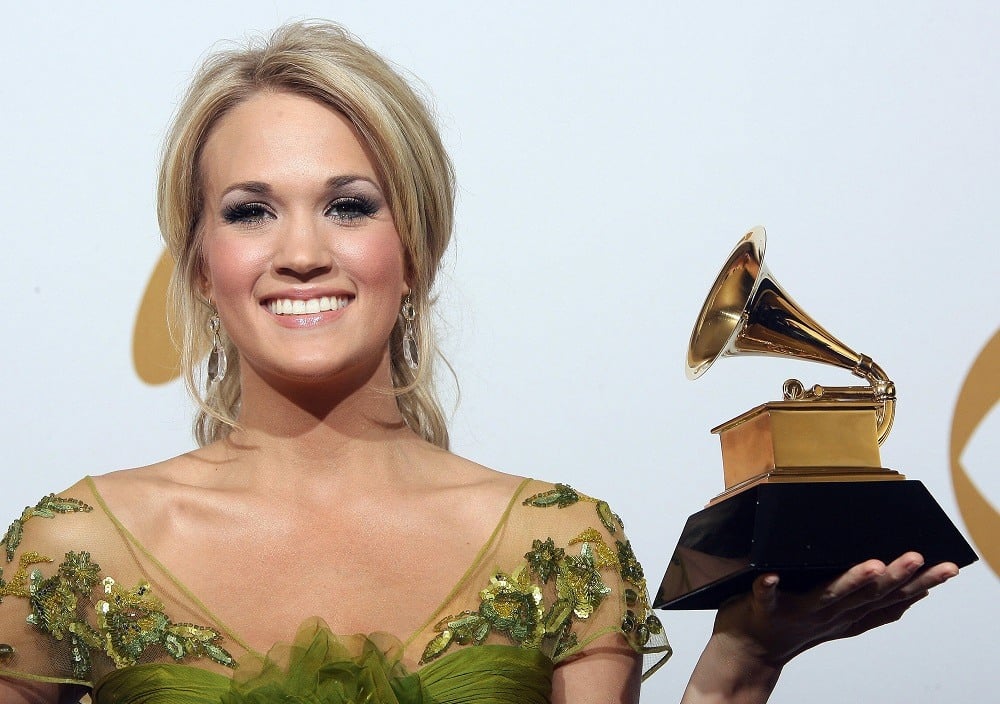 There really isn't any believable reason she'd make it up. | Valerie Macon/AFP/Getty Images
Apparently, some people think that celebrities who perform at award shows don't wear makeup. A portion of those who didn't see any imperfections on Underwood's face jumped to the conclusion that she was never injured.
Even though they couldn't explain why Underwood would lie about falling down and hurting herself, the absence of a gruesome scar on her face was enough for some to think the singer made the whole thing up. If that were the case though and the songstress never fell that would mean she didn't hurt her wrist either, but she shared an X-ray of that injury.
Next: Cue more conspiracy theories. 
4. It was all publicity for her new album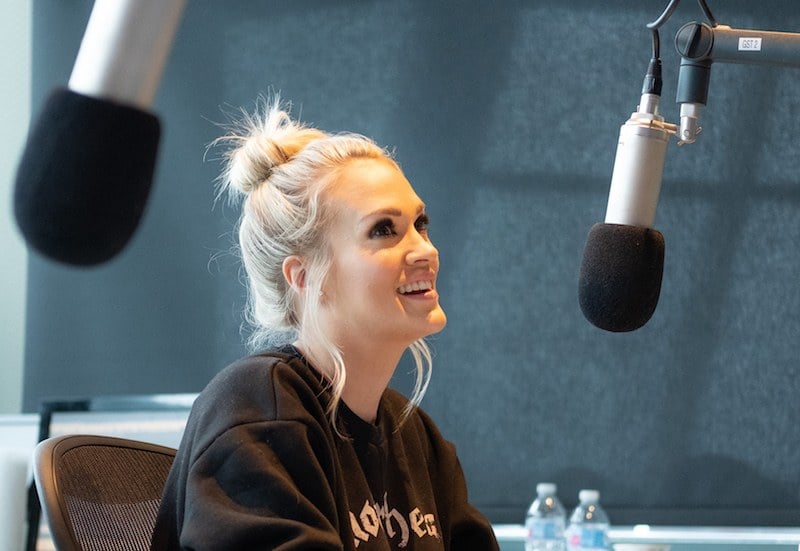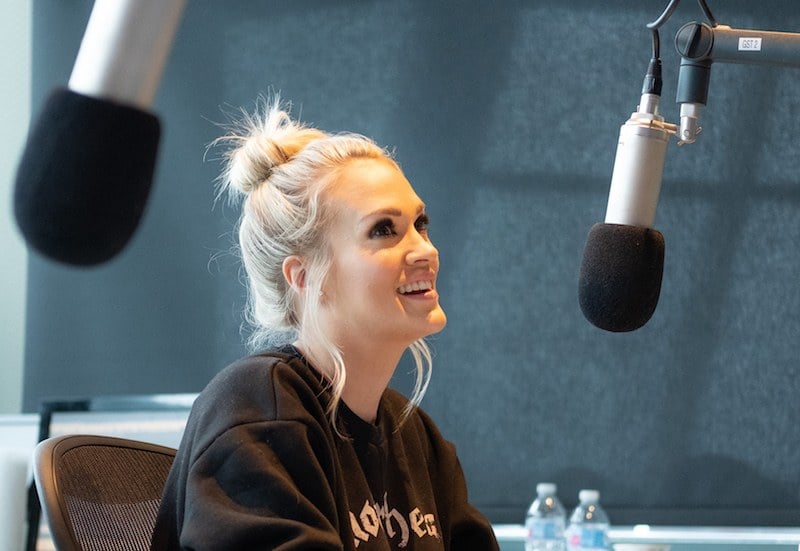 Did she need the publicity? | Jason Kempin/Getty Images for SiriusXM
Another theory that made the rounds on social media was that Underwood crafted the story and months of buildup about how she would look after her injury for publicity.
This theory really doesn't make any sense though because Underwood has had a successful career for many years. Plus, her fans have been looking forward to new music from her, so she didn't need to drum publicity ahead of her new album.
Next: A talk show host started this theory. 
5. The fall was a cover-up for plastic surgery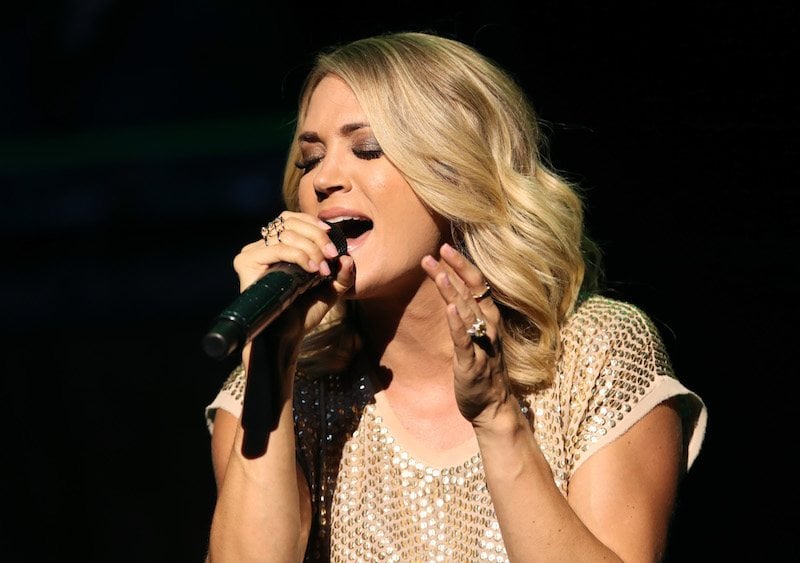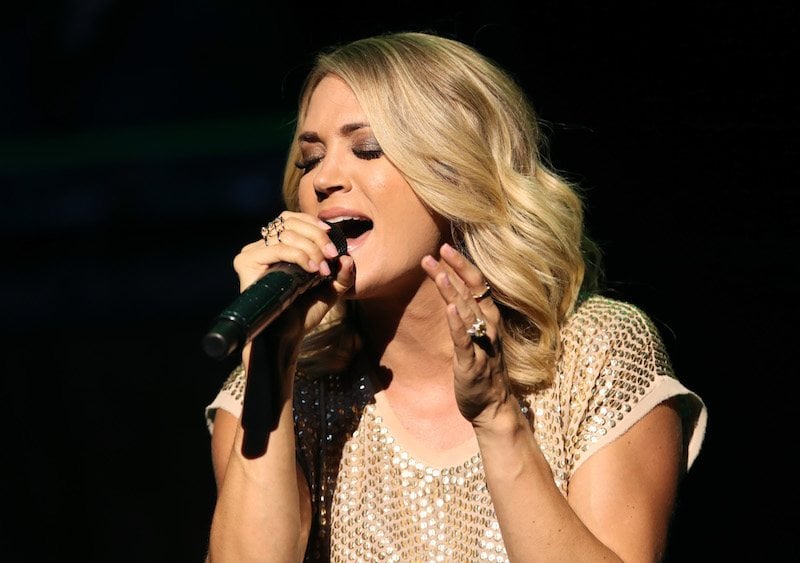 Williams was clearly just pushing this theory for her own ratings. | Christopher Polk/Getty Images for Mastercard
Another ridiculous rumor was actually started prior to the ACMs by Wendy Williams. In January, the talk show host suggested that Underwood faked her injury and really got plastic surgery.
"She [Carrie] released on Twitter that we may not recognize her when it's all said and done. I don't know what that means … an excuse for a face lift," Williams said during her Hot Topics segment. She then walked back that comment saying, "No … We're cynical! She was already cute, so I don't know what she's doing or what happened."
But that didn't stop Williams from continuing to speculate about Underwood's face several other times on her show, which angered the musician's fans.
Next: Underwood offers details about what happened. 
6. What she says really happened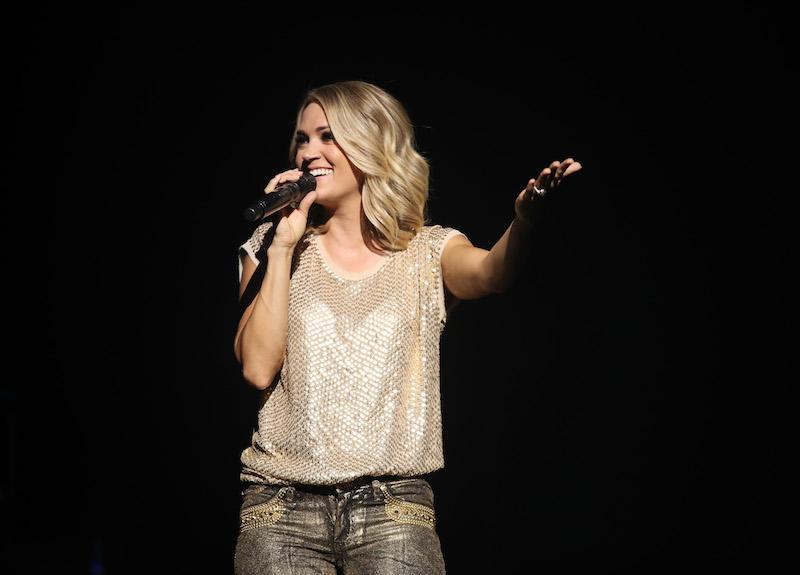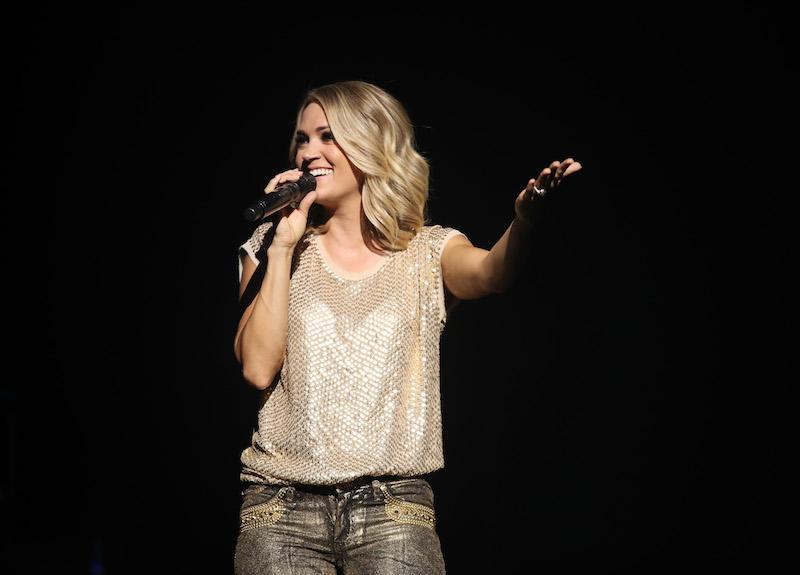 It sounds like something anyone could do to themselves. | Christopher Polk/Getty Images for Mastercard
After her big ACM performance, Underwood spoke to Storme Warren on SiriusXM's The Highway and gave her first interview detailing exactly what happened the day she fell outside her home.
I was clumsy and I tripped. I held onto the dog leashes in my left hand and went to catch myself with my right and just missed the step. There's one lone step. I said if I had fallen anywhere else, I would have been absolutely fine, but it's just because there was … I went to catch myself and I missed … I thought I just busted my lip. Then I walked inside and took the dog leashes off and took my coat off and went to go survey the damage and was like, "Oh, no!" … It wasn't pretty.
Next: She posted a photo of her scars for all the doubters. 
7. This Instagram photo shows her scars
It's subtle, but it's there. | Carrie Underwood via Instagram
For anyone who was still doubting that Underwood really fell and injured her face, the star shared a close-up photo of her face via Instagram on April 20.
In the picture, there appears to be some scarring above her lip and that is likely what she was so afraid of everyone seeing for months. But scar or no scar, Underwood still looks as beautiful as ever.
Follow Michelle Kapusta on Twitter @philamichelle.
Follow The Cheat Sheet on Facebook!
Source: Read Full Article