Elton John, The Beatles, and Other Rock Star Cars That Have Fetched Big Money
Rock stars love the good life. On top of the millions of adoring fans, there are mansions, private jets, and, of course, cars. Lots and lots of cars. A lot goes into living like a rock star, including buying a lot of stuff. And once a star gets to a certain age, well, that stuff tends to pile up.
That's why the past few months have been a busy one for older stars looking to downsize. After decades in the spotlight, these aging rockers are divesting themselves of some seriously cool items, including classic cars. On top of being connected to some of the coolest artists of the 20th century, these cars are also amazing on their own. These are the coolest rock star cars that have changed hands since 2017. 
1. Paul McCartney's 1964 Aston Martin DB5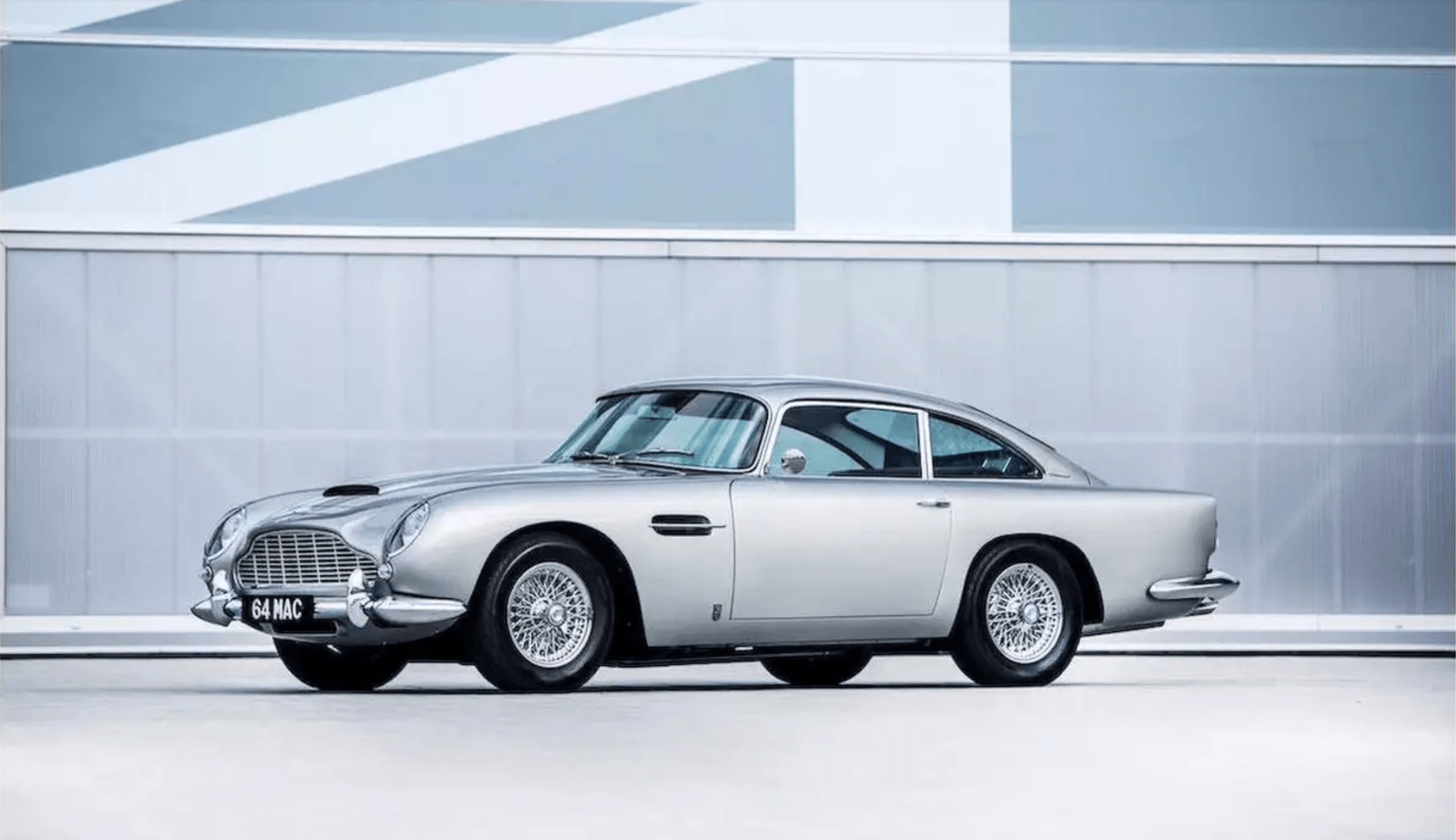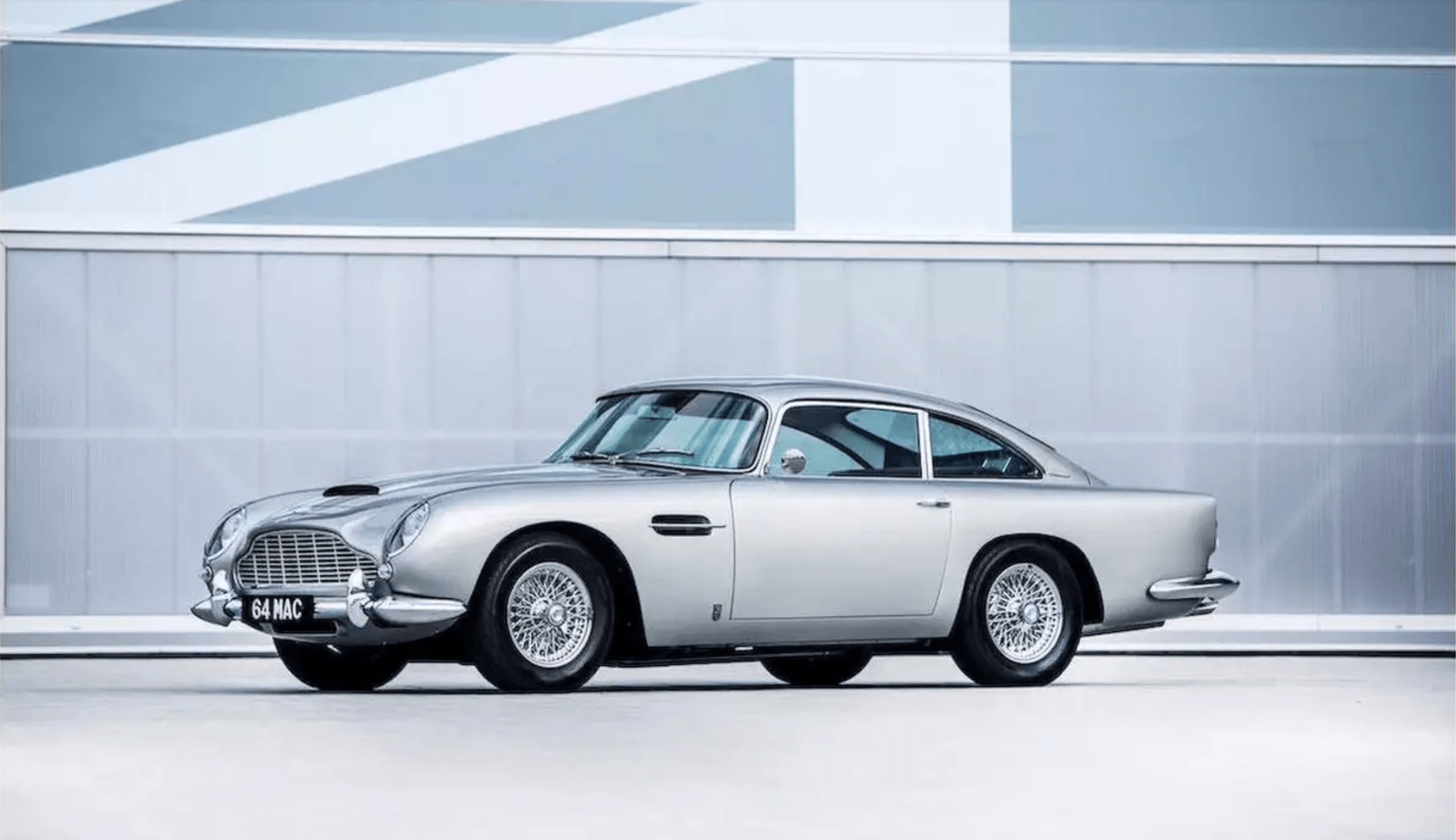 Paul McCartney's 1964 Aston Martin DB5 | Bonham's
Could this be the most British car of all time? In 1964, The Beatles were the biggest pop culture phenomenon on the planet. And to celebrate, Paul McCartney ordered a new Aston Martin DB5 after the filming wrapped on their first film, A Hard Day's Night. Coincidentally, it was delivered less than a week after the James Bond adventure Goldfinger hit theaters. That movie made millions of kids around the world fall in love with the DB5.
The car was no flight of fancy for Sir Paul either. Between 1964 and 1969, he put over 40,000 miles on it. Unfortunately, today it's more James Bond than Beatle-mobile. Recent owners replaced the original Sierra Blue paint and green leather interior with Bond-style silver over red leather and modified the engine. Nonetheless, the car sold for a whopping £1.35 million ($1.8 million) in December 2017. Who knows what it would've fetched if it was kept in its original spec.
2. Elton John 1959 Bentley Continental S1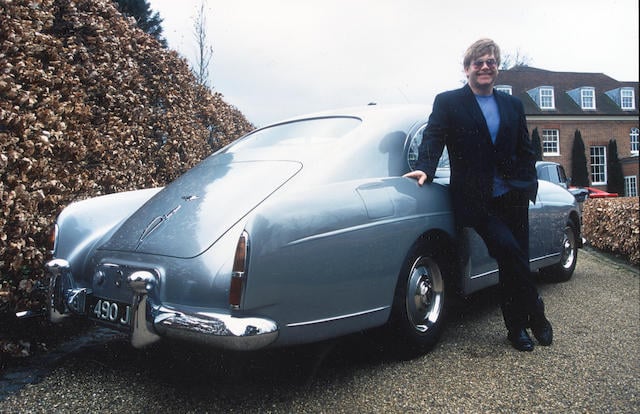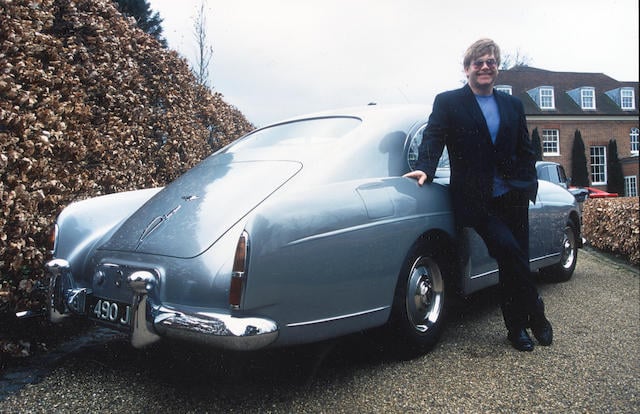 Elton John and his 1959 Bentley Continental S1 | Bonhams
No stranger to living the good life, Elton John bought this gorgeous Bentley at the peak of his fame in 1976. He quickly fell in love with the car. He had it completely restored in the '70s, and owned it until 2001. In an interview around the time he sold it, he described the Continental as: "The most beautiful car, I think, that's ever been designed."
He may not be wrong either. In the 1950s, the Continental was one of the fastest and best-built cars in the world. Today, surviving examples are highly collectible. Despite having two owners since Sir Elton, the car is largely as it was under his ownership. It was sold by Bonhams for $491,905 in December 2017.
3. Madonna's 1959 Rolls-Royce Silver Cloud Drophead Coupé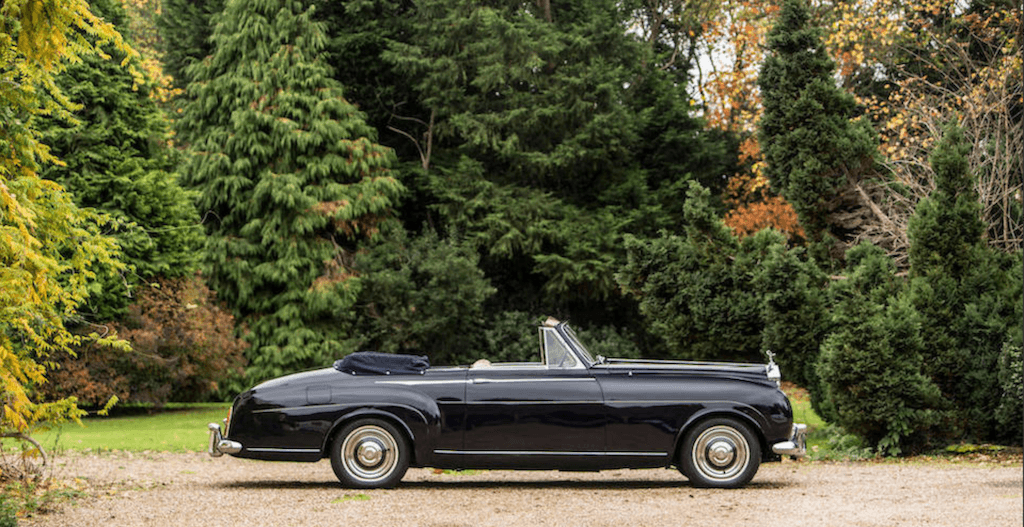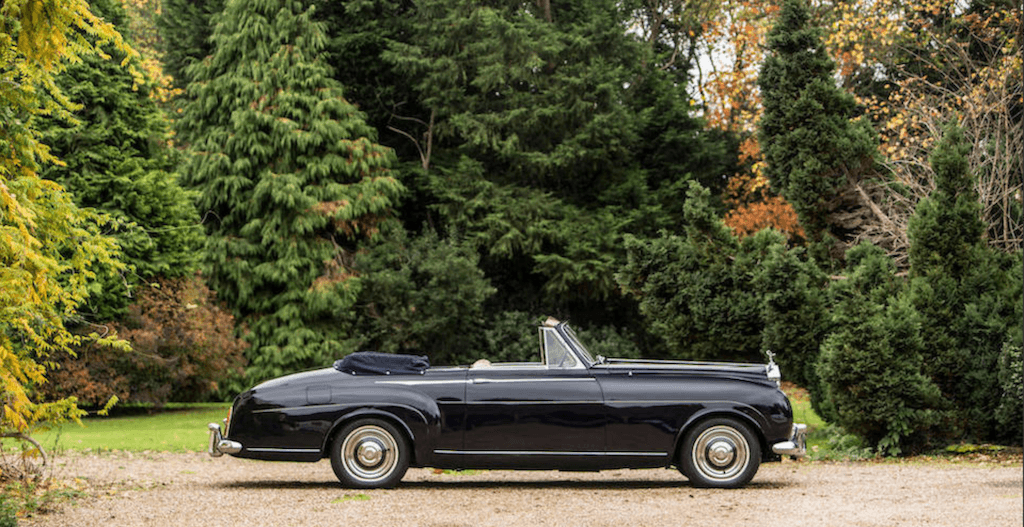 Madonna's 1959 Rolls-Royce Silver Cloud Drophead Coupé | Bonham's
While Madonna never owned this car, its already interesting history is overshadowed by the fact that it ferried her and filmmaker Guy Ritchie around on their wedding day in 2000. Before that, it was owned by a pioneering BBC music presenter, received a complete restoration, and won a Concours d'Elegance competition. It's expected to fetch £800,000 ($1,070,000) when it crosses the auction block.
4. Ringo Starr's 1966 Mini Cooper Radford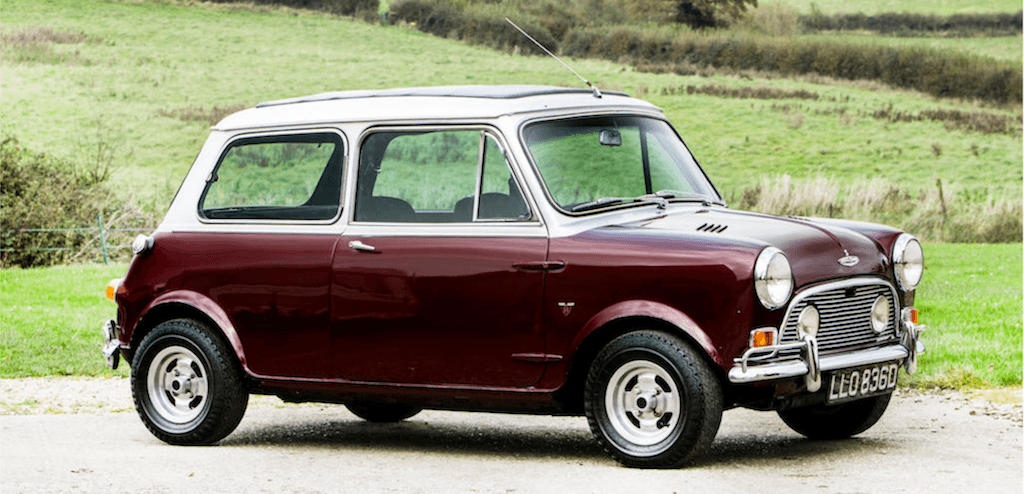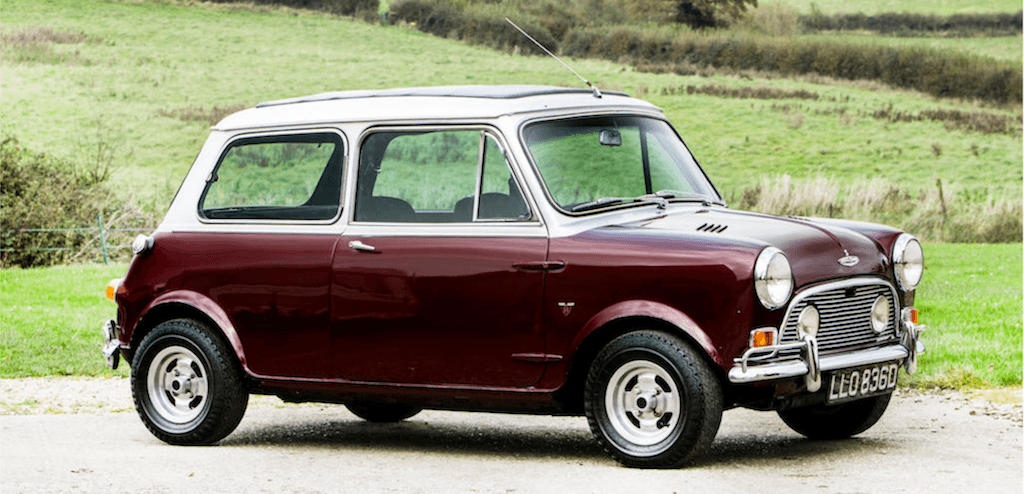 Ringo Starr's 1966 Mini Cooper Radford | Bonham's
While Paul McCartney's Aston fetched big bucks, Ringo's vintage Mini was slightly more "affordable." Bought by Beatle manager Brian Epstein for the drummer in 1966, Ringo had the car modified with a modern-style hatchback so he could fit his drums inside (Minis famously had a tiny trunk instead of a more sensible hatch). Fitted with other cool period customizations like driving lights, hood vents, a giant sunroof, and aftermarket wheels, the Mini sold for just over $137,000. Its new owner? Ex-Spice Girl Geri Horner, a.k.a. Ginger Spice.
5. Neil Young's 1953 Buick Skylark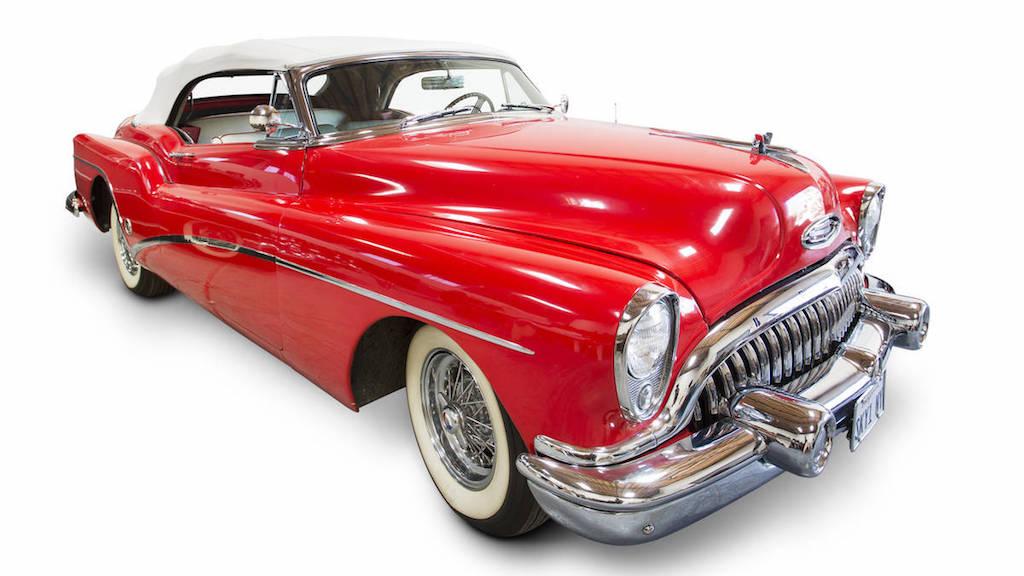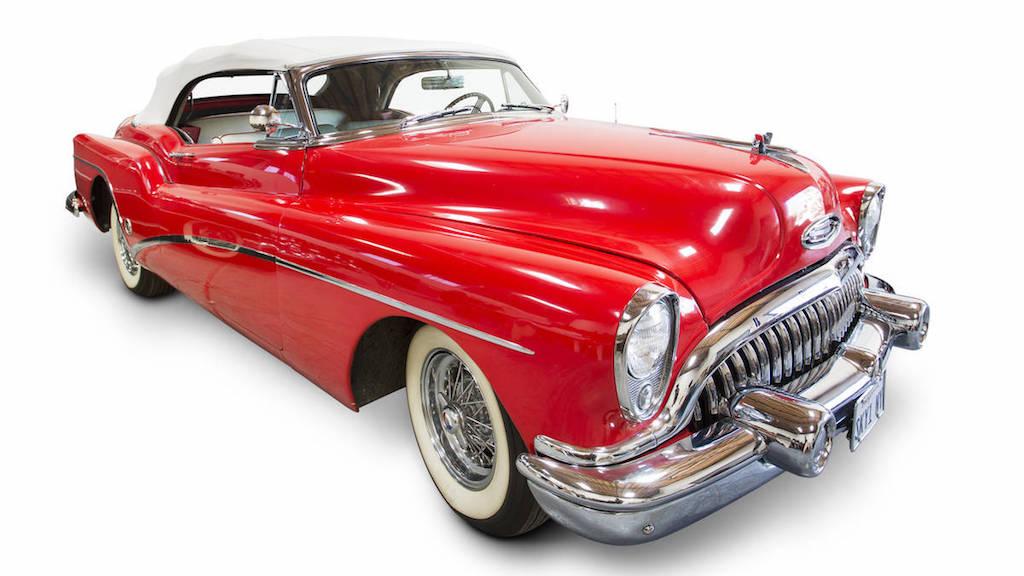 Neil Young 1953 Buick Skylark | Julien's Auctions
It isn't all British rock stars cleaning out their garages nowadays. Neil Young is a famous gearhead, keeping dozens of vintage (mostly American) cars at his Southern California ranch. Of all those, Young's 1953 Skylark is truly something special. Built to celebrate Buick's 50th anniversary, the Skylark was released the same year as the Chevrolet Corvette and Cadillac Eldorado, part of GM's push to bring some of its Motorama dream cars to life. Number one of 1,690 Skylarks built, this car has been called the "Holy Grail of classic Buicks" by marque experts. Offered by Julien's Auctions, it fetched an incredible $400,000 in December 2017.
6. John Lennon's 1956 Austin Princess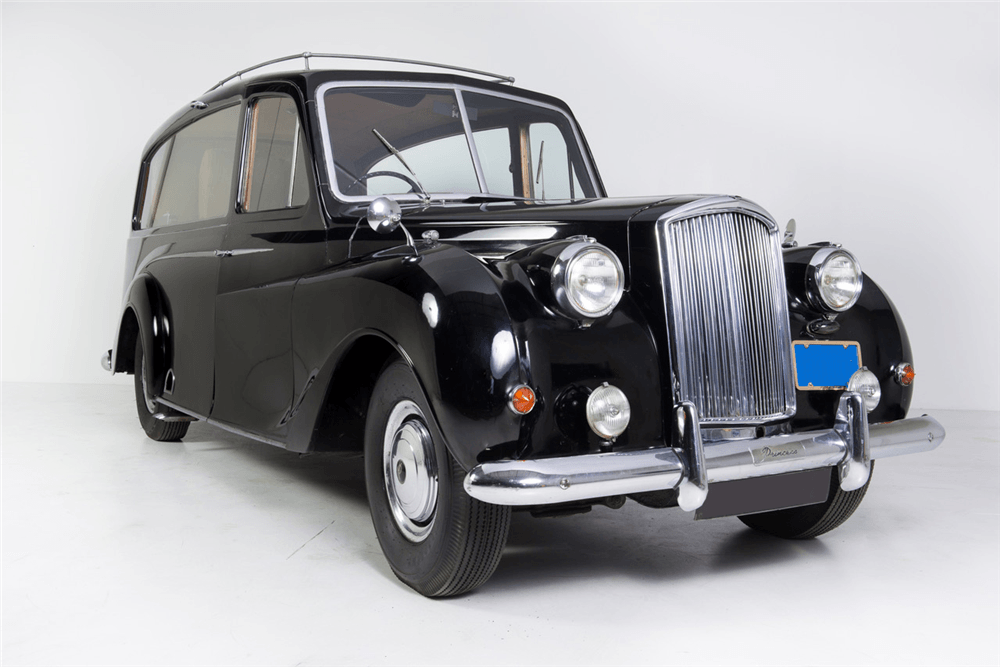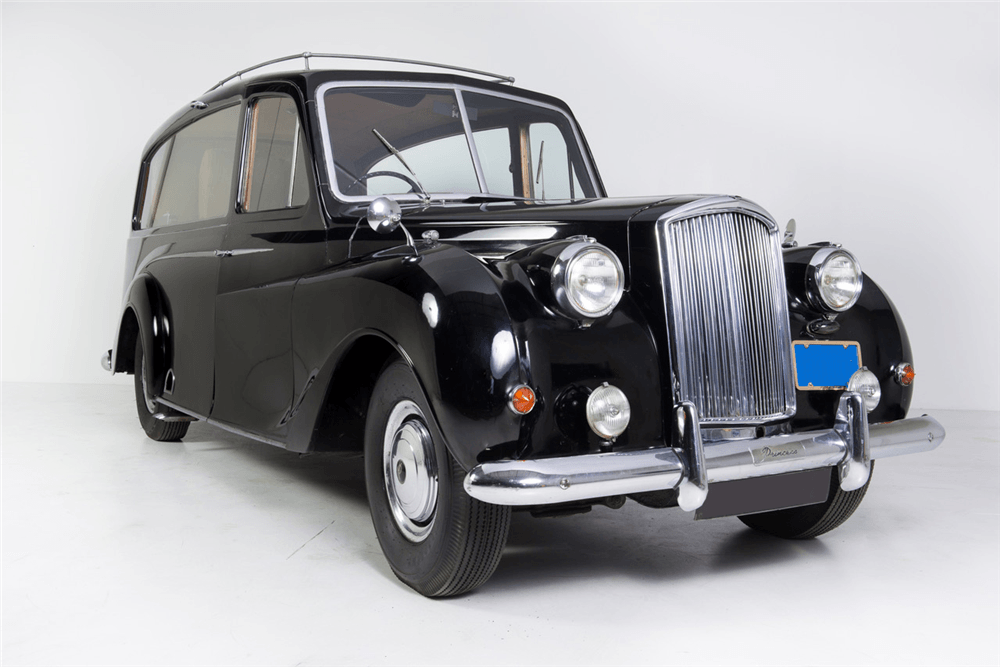 The 1956 Austin Princess owned by John Lennon | Barrett-Jackson
John Lennon famously couldn't drive until he was well into his 20s. But once he could, he bought cars like any good self-respecting rock star would. Keeping the Beatles trend alive, Lennon's Austin Princess hit the block in 2017. John and wife Yoko Ono bought the hearse in early 1971 and using airline seats, converted the car into a limousine. They can be seen driving the big British hearse in the promotional film for 1971's "Imagine." While not nearly as famous as his psychedelic Rolls-Royce limo, the Austin is still a pretty big part of Lennon lore. It fetched $159,500 at Barrett-Jackson's January 2017 auction.
7. Steven Tyler's 2012 Hennessey Venom GT Spyder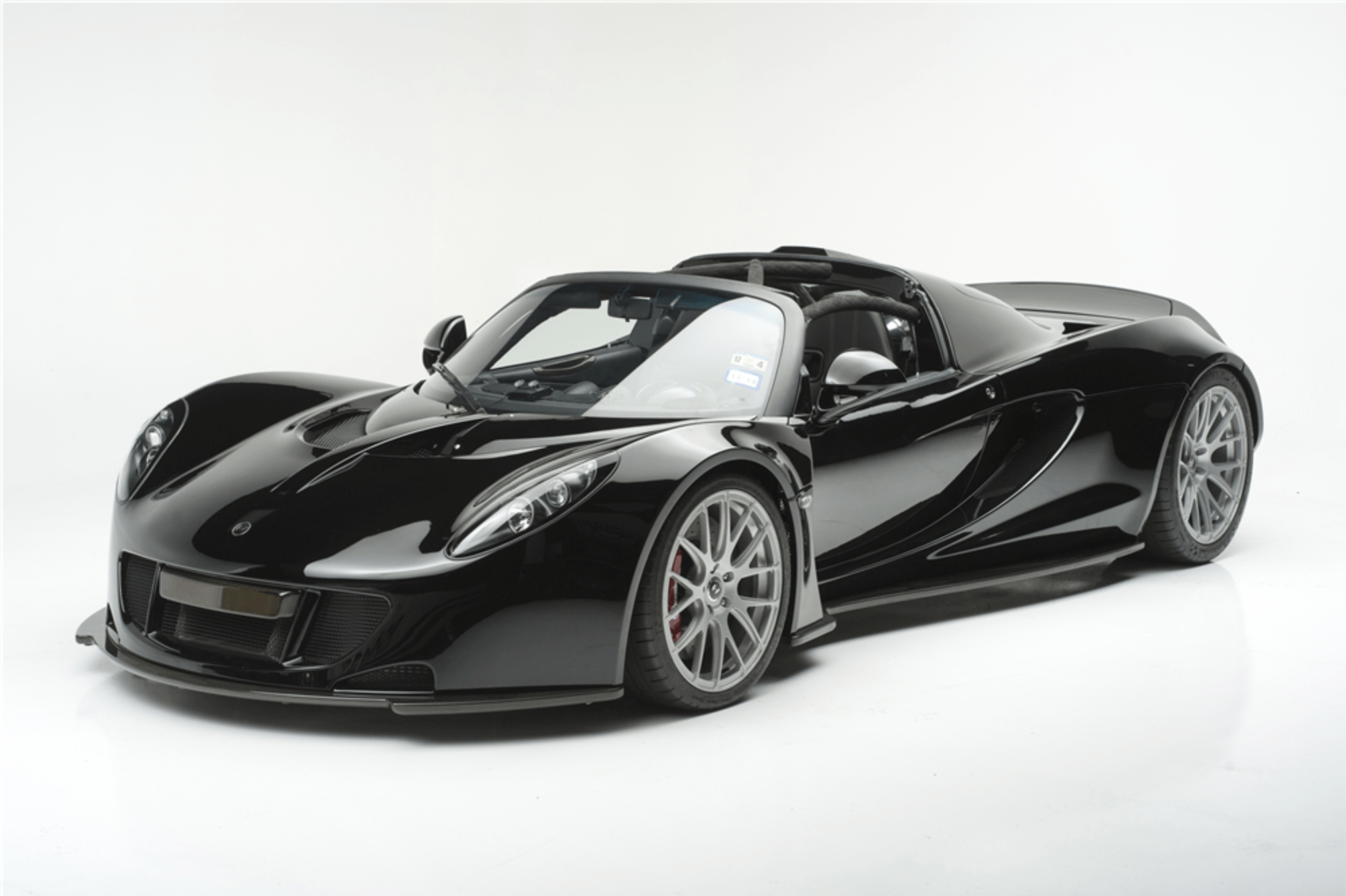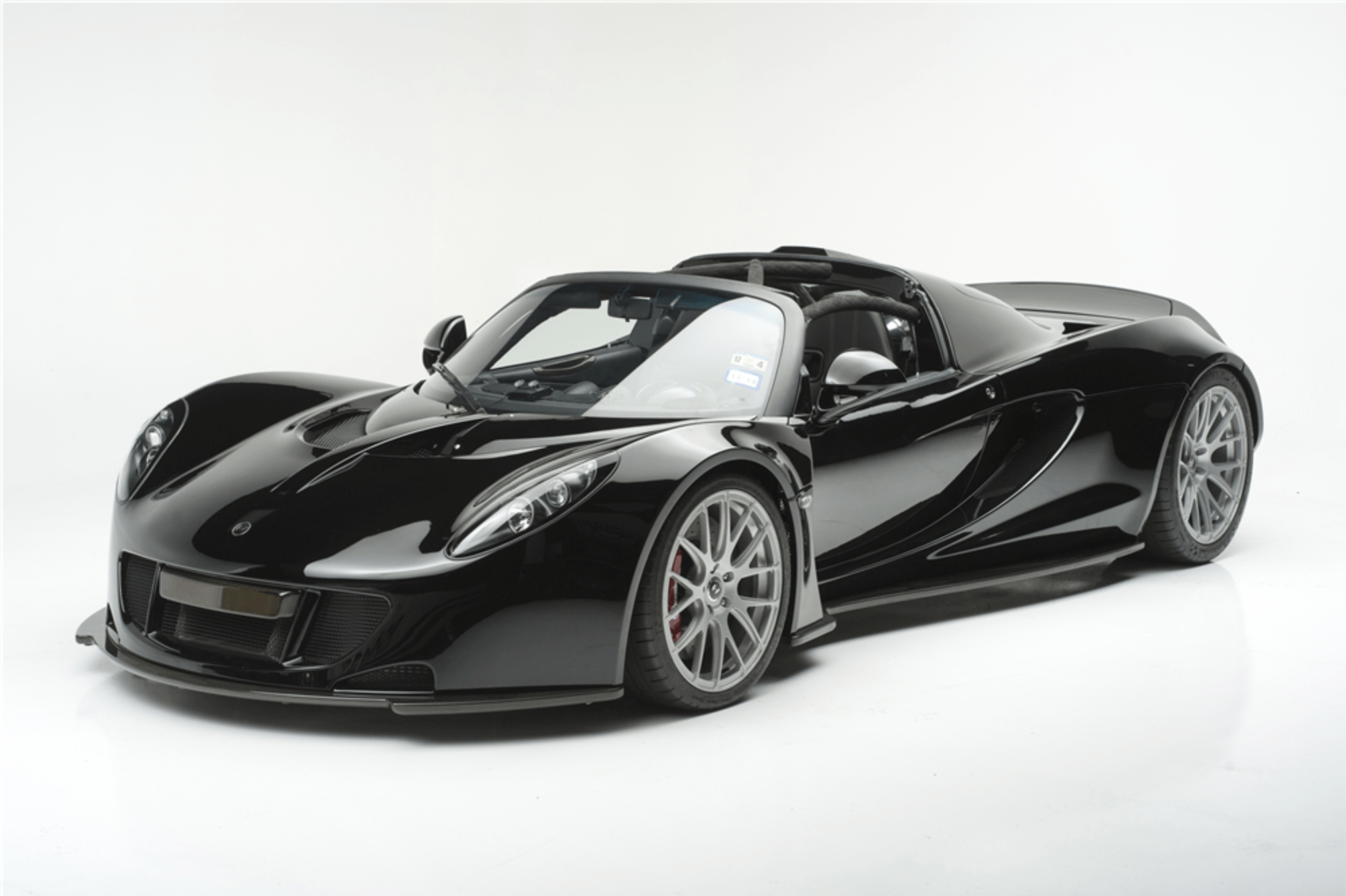 Steven Tyler's 2012 Hennessey Venom GT Spyder | Barrett-Jackson
To this day, the Hennessey Venom GT claims the title of fastest American street car ever built. And a huge part of its cachet is that Aerosmith frontman Steven Tyler is part of the very exclusive club of owners. One of just 12, Tyler's GT is the first convertible built by the Texas-based company. It's also the most famous one — well, except for the car that set the 270.49 mile-per-hour speed record. The car is now in the hands of a new owner, who bought it at Barrett-Jackson's Scottsdale auction for $800,000. All of the proceeds went to charity.
8. Neil Young's 1941 Plymouth Series 28 Windsor Highlander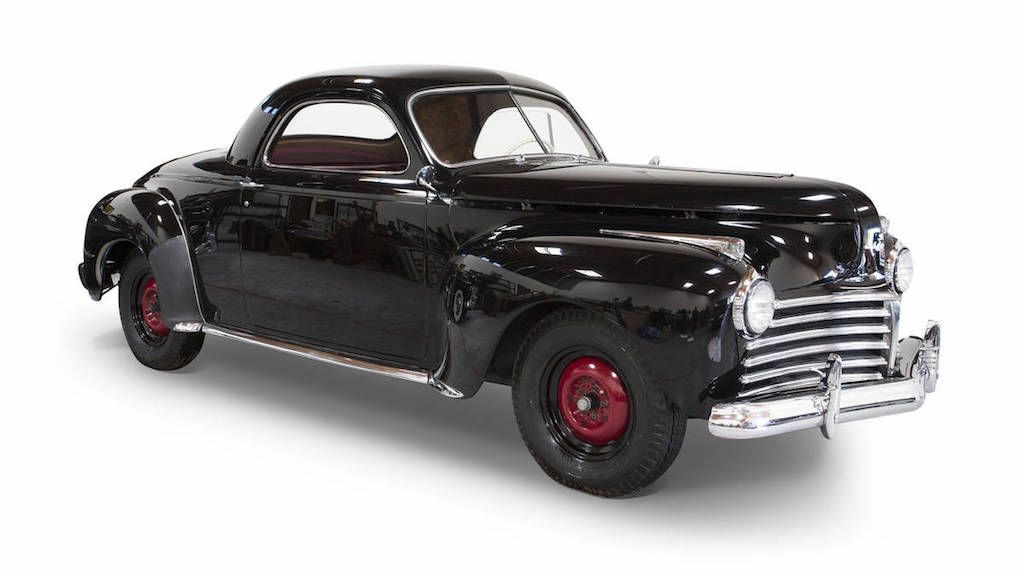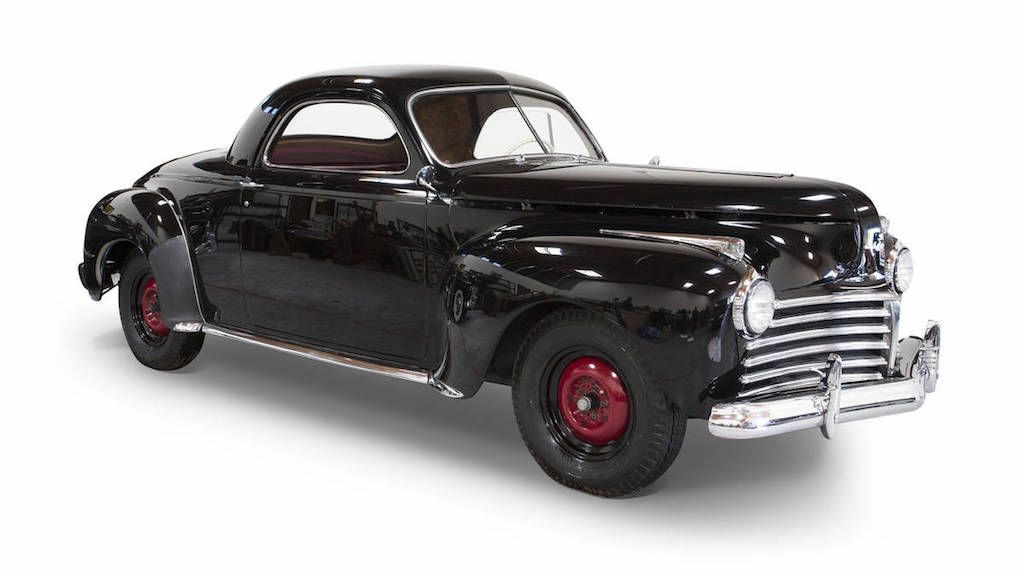 Neil Young's 1941 Plymouth Series 28 Windsor Highlander | Julien's Auctions
Another Neil Young car, this Plymouth may attract more than just folk-rock fans. This plain-jane business coupe was built at a time when Plymouth was one of the best-selling brands in America. A base-model club coupe, Young claims this Plymouth once belonged to Steve McQueen. This beautiful pre-war runabout fetched $35,200 in December 2017. 
9. Neil Young's 1948 Buick Roadmaster Hearse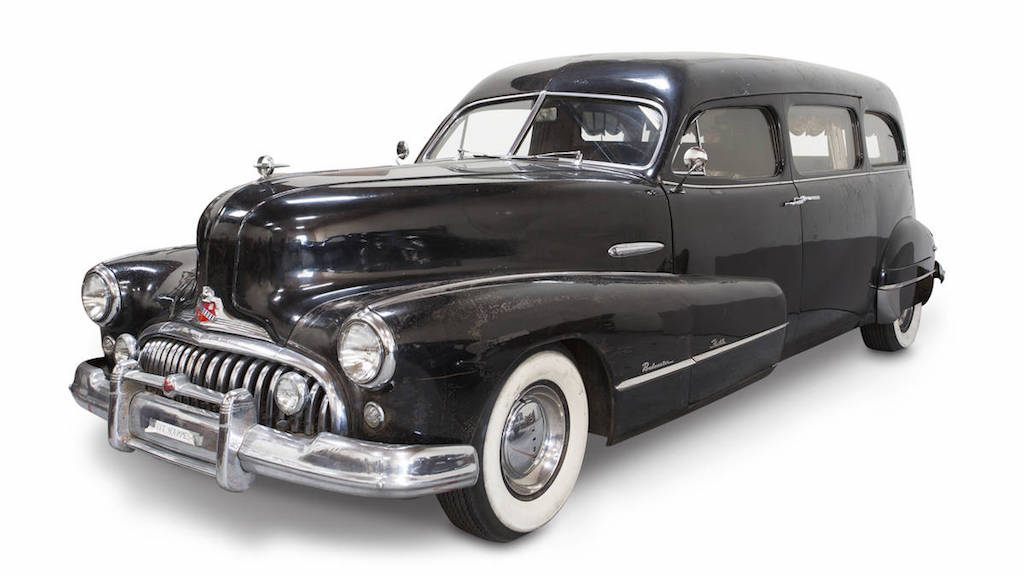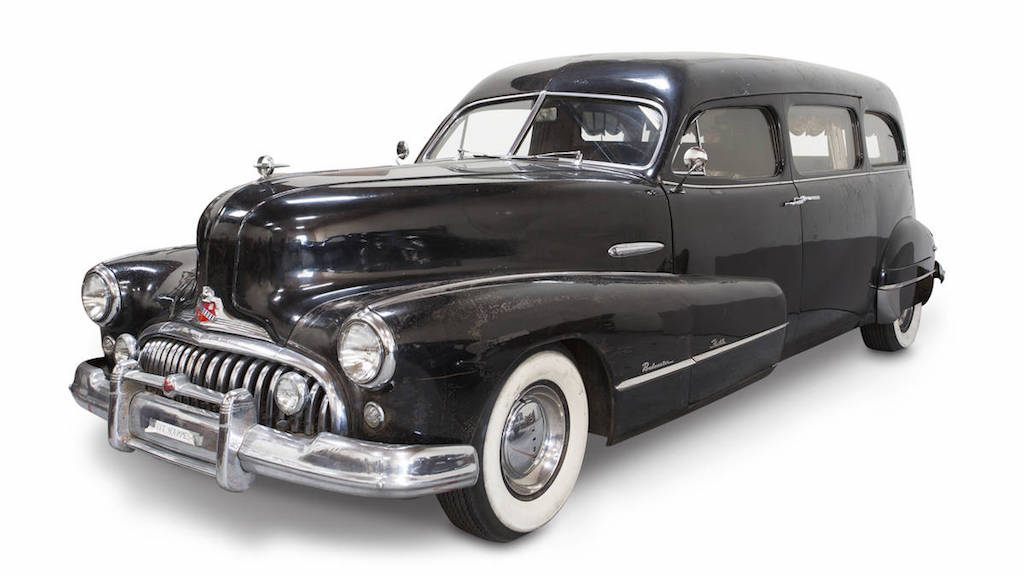 Neil Young's 1948 Buick Roadmaster Hearse | Julien's Auctions
For fans of Neil Young, his 1948 Buick Roadmaster hearse looms large in his legend. In the early '60s, Young and his early bands criss-crossed Western Canada in his hearse, dubbed "Mort." The car carried Young down to Los Angeles where he found fame. He later immortalized the car in the album (and song) "Long May You Run." This Buick is an exact replica of the original Mort. Dubbed Mort II, Young has owned it since at least the early 1990s. Considering its place in Neil Young lore, its $31,250 sale price made it something of a bargain.
10. George Harrison's 1980 Porsche 928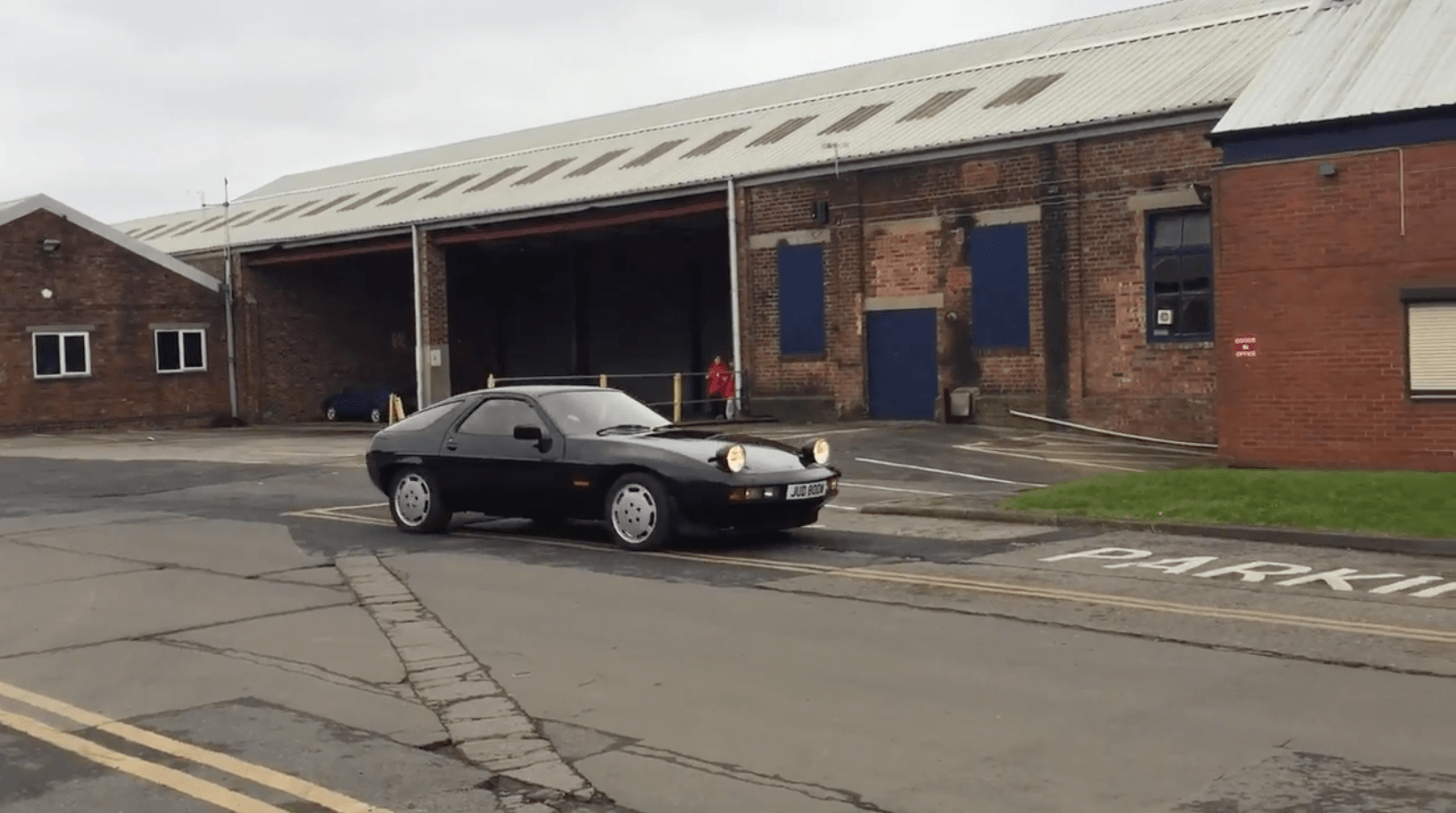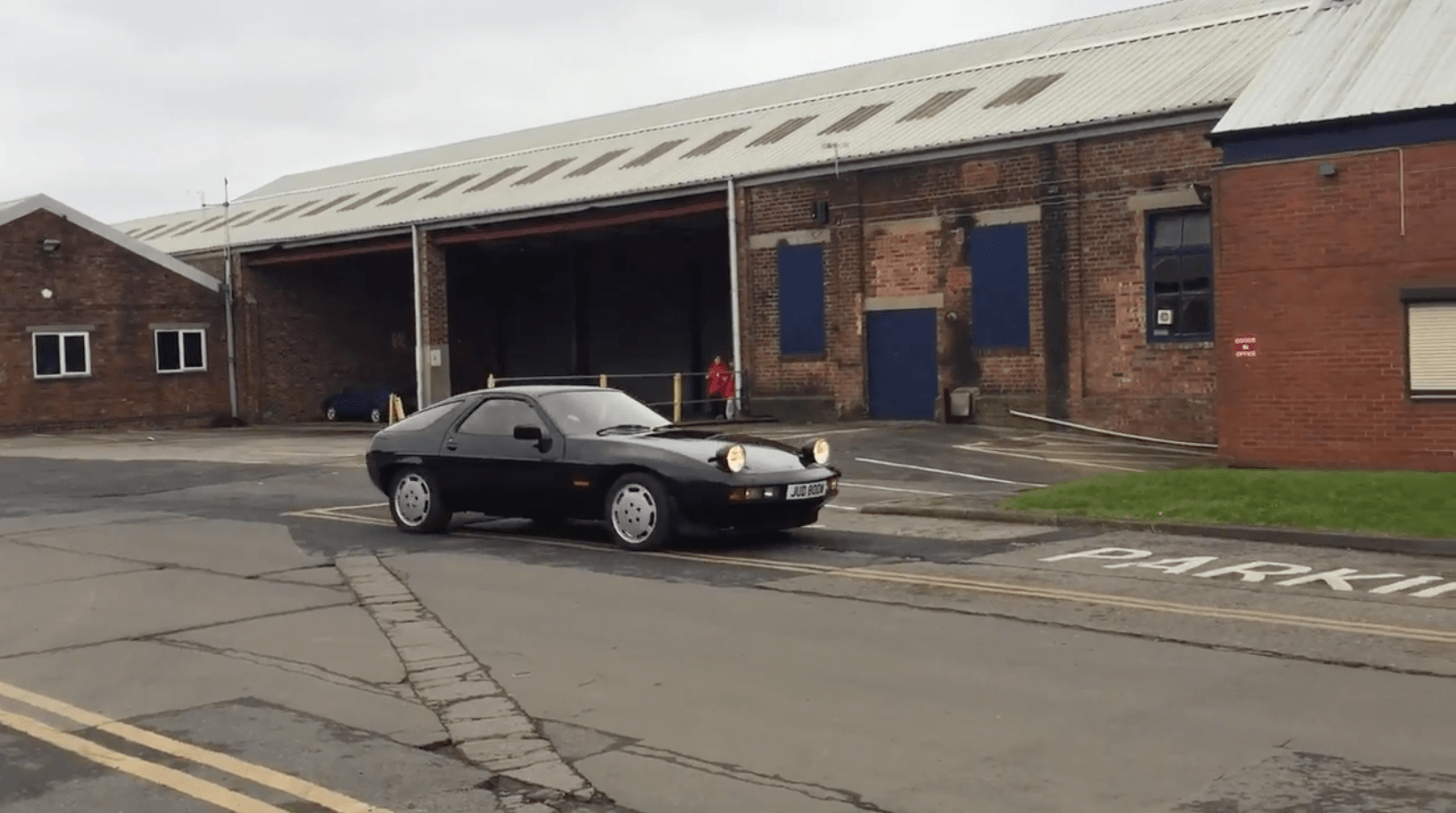 George Harrison's 1980 Porsche 928 | YouTube/Omega Auctions
For our final (and final Beatle) car, a Porsche that once belonged to George Harrison crossed the auction block in March 2017. In his post-Beatle years, Harrison became a true gearhead, at one point owning over 100 cars. This Porsche was one of them. Harrison owned this 928 from 1980 to 1984, putting just over 11,000 miles on it. Optioned with the highly-desirable six-speed manual transmission, it was sold by Omega Auctions for £44,000, or $55,780.
Source: Read Full Article