Every Cast Member Of The Good Place's Net Worth
No body knows for sure what happens after you die. Of course, you can speculate, believe, or guess, but it will always be a mystery. The Good Place is a show that started in 2016 and follows the life, or afterlife, of Eleanor Shellstrop who is told that she had died and gone to "The Good Place" for all the good deeds she did when she was alive. It doesn't take long before she realizes that she doesn't belong there. It's a funny show that follows a hilarious cast and an interesting plot and has received 91% for season one and 100% for both season two and three on Rotten Tomatoes. With all this success, we think the cast should be acknowledged. Here are the net worths of the entire cast of The Good Place. 
RELATED: The Entire How I Met Your Mother Cast Net Worth
Click the button below to start this article in quick view
10 Manny Jacinto – $500,000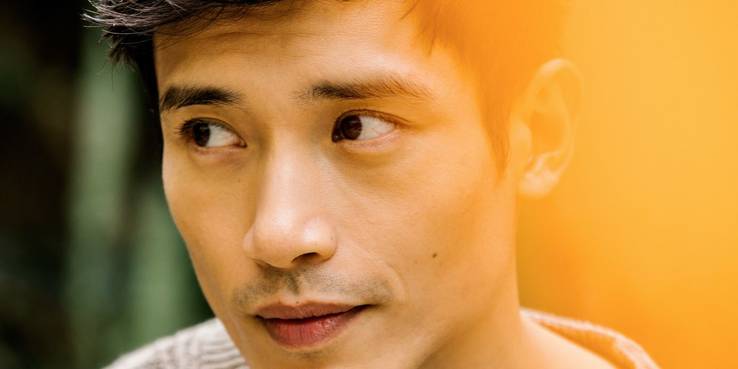 One of the smaller, less known actors in this series, Manny Jacinto, or Manuel Luis "Manny" Jacinto plays Jason Mandoza or Jianyu Li, a 'Taiwanese' monk who also claims to not belong in the Good Place. Being kind of the dummy of the group, Jason is always funny and quick to say something that he will forget, and is usually the one to give up before anyone else. You can see him in a few smaller productions, but his most notable ones include Once Upon A Time, The 100, and Supernatural. Jacinto is also cast to play a character in the newest Top Gun movie: Top Gun: Maverick.
9 Mark Evan Jackson – $1.5 million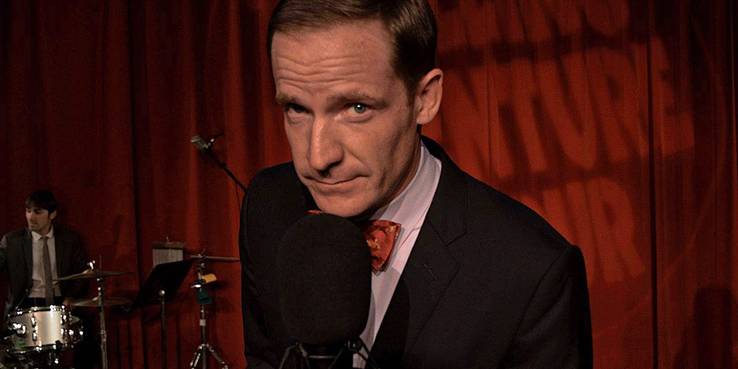 If you have ever seen Fox's Brooklyn Nine-Nine, then you've seen this man before and he is just as emotionless and hilarious as ever. Known for playing Kevin Cozner in the hit cop comedy, Brooklyn Nine-Nine, Mark Evan Jackson's role in The Good Place doesn't come in until later in the first season, but he shows just how talented he is. His role as Shawn changes dramatically as the show goes on, but no matter what, Jackson seems to add to the comedy, making the show a better experience over all. He has also been in productions such as The Middle, Modern Family, and Adventure Time.
8 D'Arcy Carden – $2 million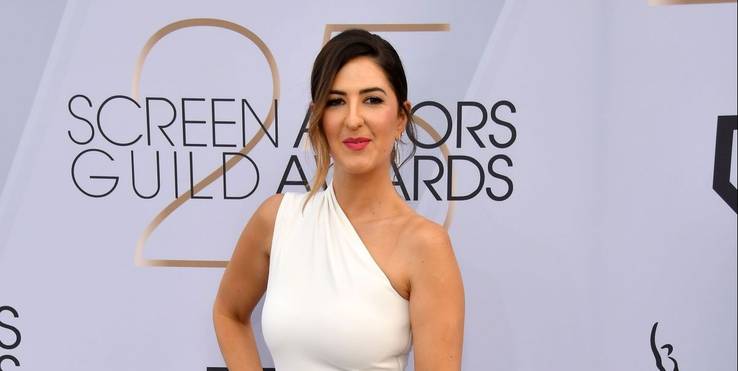 Don't you wish you could have a computer that follows you around and can answer any question you could ever ask or give you anything you could ever ask for? Well then, you need a Janet! Born Darcey Beth Erokan, Carden takes on the role of hilariously loveable 'robot' Janet, the neighbourhood's improved version of Google. Of course, the Bad Place also has Janets, which D'Arcy plays immaculately. Although this is her biggest part in a television show, she can also be seen in American Dad!, Crazy Ex-Girlfriend, as 'Eyebrow Girl', and Inside Amy Schumer.
RELATED: Mission: Impossible – Every Major Cast Member's Net Worth
7 Tiya Sircar – $2 million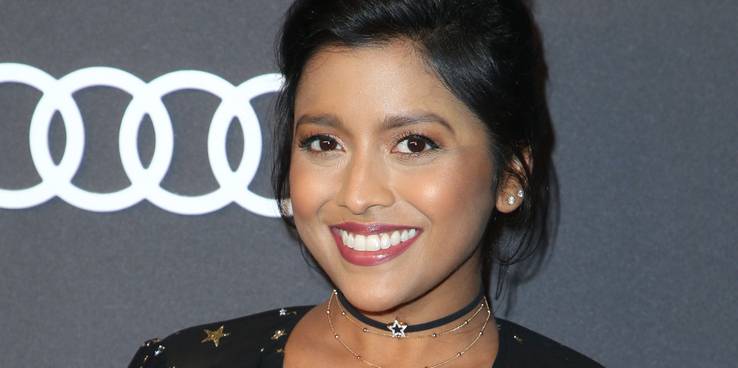 Tiya Sircar is an American actress who plays the infamous and begrudging Vicki, but is first known as 'real Eleanor'. As Kristen Bell's character, Eleanor, begins to learn the basics of ethics through her classes with Chidi, she starts to feel bad for what she thought she was doing to Michael and everyone in the neighbourhood. After she confesses, Michael brings the real Eleanor to the Good Place after she had been at the Bad Place this entire time. Tiya has been seen on many different productions, mostly children's shows when she was younger. Some include Hannah Montana, Phineas and Ferb, and Suit Life on Deck.
6 Jameela Jamil – $3 million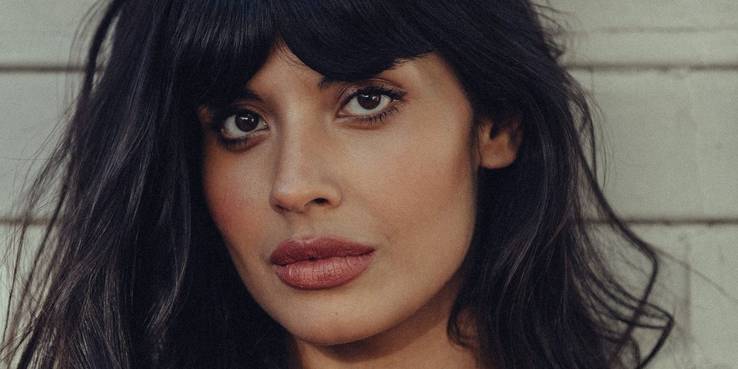 Jameela Jamil is an actress, model, activist and presenter from Britain and is relatively knew to Hollywood. She moved to LA at the age of 29, after she decided that she wanted to be an actress. It was there that she stumbled upon the auditions for The Good Place, where  won the part of the snooty, rich fund raiser, Tahani Al-Jamil. Jamil is a vocal critic of dieting fads, since her past included starving herself and taking laxatives to stay thin as a young teenager. Since she has gained a voice, she has openly criticized people of power such as Cardi B and Khloe Kardashian for promoting such diet fads with their social media.
5 William Jackson Harper – $4 million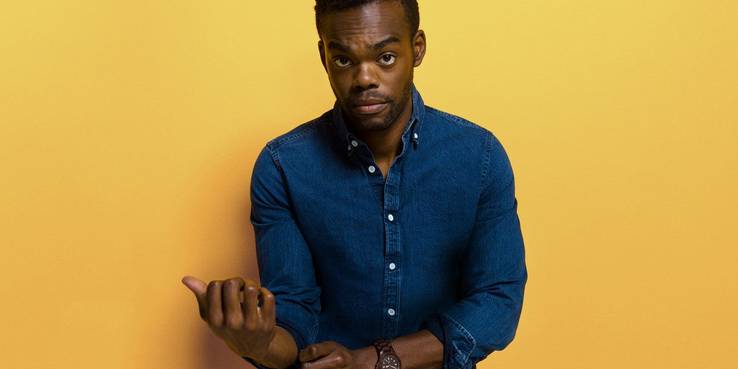 William Jackson Harper, who was born William Fitzgerald Harper, is an American actor. He started using the stage name William Jackson Harper after joining a union that had stage name laws. He didn't mind though, since he took his "mom's maiden name and put that in the middle," stating that it feels nice to represent both parts of his family. You can see Harper in productions such as Law & Order, Law & Order: Criminal Intent, and The Blacklist. On The Good Place, Harper plays an indecisive ethics professor name Chidi Anagonye.
RELATED: Net Worth Of The Cast Of The Avengers
4 Adam Scott – $8 million
Before Chidi and Eleanor and the gang learn that they are actually in the Bad Place, where Michael is trying to make them torture themselves and each other, the 'evil demons' (Michael and his minions) try the only trick they have left up their sleeves to throw the humans off their tracks: bring in the real people from the Bad Place. Soon enough a train pulls up and who walks out? Trevor; the 'Bad Place leader' who is actually just an actor, in on the entire thing. Of course, his name is Adam Scott and he can be seen in a number of things, including Parks and Recreation, Big Little Lies, and Hot Tub Time Machine 2. 
3 Maya Rudolph – $10 million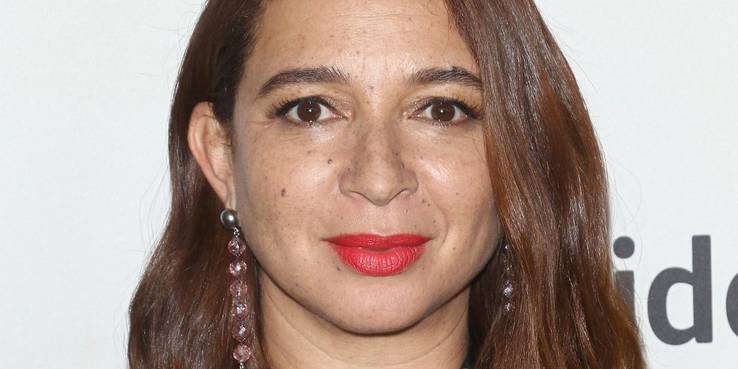 Known for her amazing comedic performances in movies like Grown Ups and Grown Ups 2, Maya Rudolph is a great actress, voice actress, comedian, and singer from the United States of America. In the Good Place, she plays the all knowing Judge, who the gang goes to see at the end of the second season. She answers their questions and makes jokes at their expense while acting calm and cool–and eating a burrito. She was so great in The Good Place that she even won an Emmy for her performance, maybe that's why her net worth has jumped from four to ten million!
2 Kristen Bell – $20 million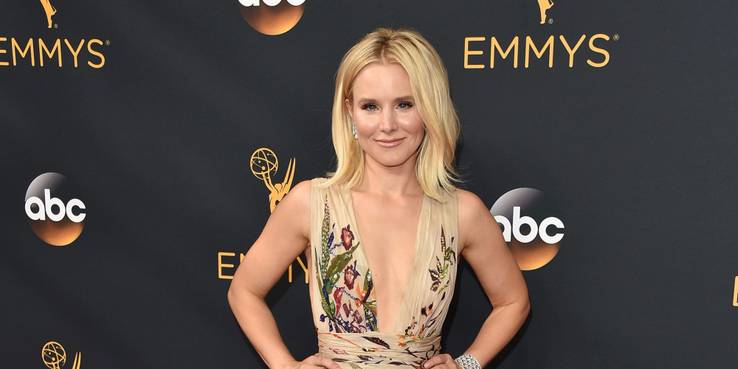 Kristen Bell is an American actress and singer, who is very well known for her parts played in children's shows and movies such as Disney's Frozen and Frozen 2. Her role as Princess Anna from the beloved children's movies, had built her a bridge to success and she has been rocking it as Eleanor Shellstrop on The Good Place. You may also remember her from the 2007 television show Heroes, an adventure packed series that was short lived, but was also very popular. Bell has also been nominated for quite a few awards for her performances in both the Frozen series and The Good Place–31 in total, winning seven of them!
RELATED: The Lion King Live Action Cast's Net Worth
1 Ted Danson – $80 million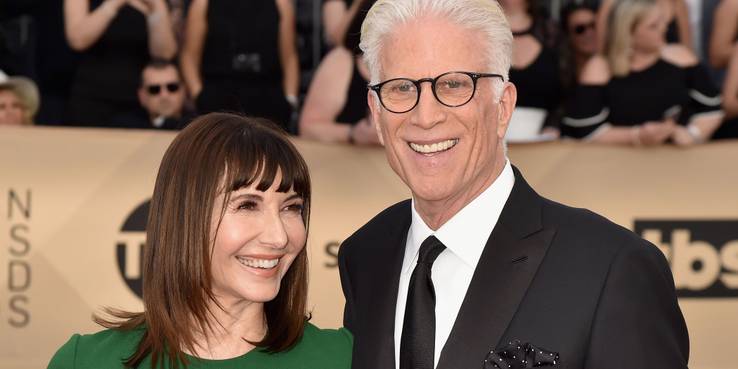 Edward Bridge Danson III, or Ted as he is known world wide, is an american actor and producer and at 71 years old, he has all the secrets! He has been acting for a very long time, being famous for his role in the long running television show Cheers. He played Sam Malone from 1982 to 1993, and was featured in 275 episodes of the show. Of course, you can also find him in productions like Ted, a 2012 film about a talking teddy bear featuring Seth MacFarlane, as well as American Dad!, a show produced by MacFarlane. In The Good Place, he plays the role of Michael, the Good Place neighbourhood 'architect'.
NEXT: Net Worth Of The Stars Of The Lord Of The Rings
Tags:Pop Culture
Source: Read Full Article