Friends: 19 Pics Of The Cast Even The Biggest Fans Probably Haven't Seen
One of the most popular sitcoms of all time, for years on end, Friends was one of the most watched shows on television. As a result of all of that, the actors associated with the show are known to people around the world. With that in mind, it may seem safe to assume that pictures of them are always gobbled up by the masses whenever they are released. However, it turns out that is far from the truth and some shots of the Friends actors have flown under the radar. Realizing all of this has inspired to put together this list of twenty photos of the Friends cast that even the biggest fans probably haven't seen.
In order for an image to be up for possible inclusion on this list, it first and foremost needs to feature an actor that is associated with Friends in the minds of many fans. Of course, that means that pictures of the main six stars were considered but it should be noted that other actors that appeared on the show a lot could have their photos included as well. On top of that, it has to seem like the majority of Friends fans would not be familiar with the photograph. That said, each individual person is aware of different things so there may be some readers that have seen some of these pictures. We also want to make it clear that images from these actors' media appearances could be included, as long as it seems as though the shot has gone mostly unseen.
19 Courteney Cox Workout Wear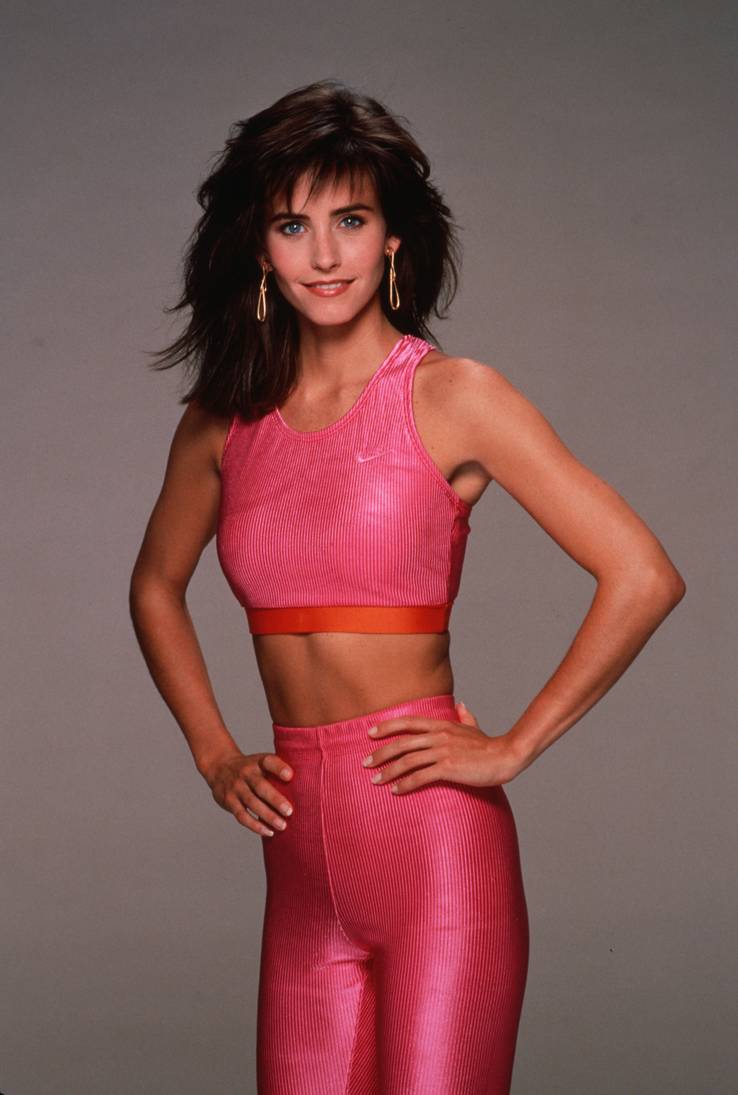 A show that made superstars out of the six main actors at its core, Friends was an absolute sensation at one time. Of course, the stars of the show had already been working for years and of them all, it is pretty easy to argue that Courteney Cox had achieved the most success. Known for her high-profile role in a Bruce Springsteen music video, in the clip for his song "Dancing in the Dark," Cox was a fan that was pulled out of the audience to dance with The Boss. In addition to that, by the time Friends made its television debut she'd already appeared in movies like Masters of the Universe and Mr. Destiny. In addition to that, she'd also landed a recurring role in the hit TV show Family Ties.
Seen in this shot that was taken long before she became a household name, here we see Courteney Cox from an early point in her career. Seemingly deciding to take on a modelling job in an attempt to make a little bit of extra cash as she tried to make it as an actor, for all we know this image could have been taken for a role. That said, there are some things about this photo that we know for sure. For instance, it is obvious that she is wearing a style of workout wear that used to be popular and that she made it look as good as anyone could.
18 Matthew Perry when he was Young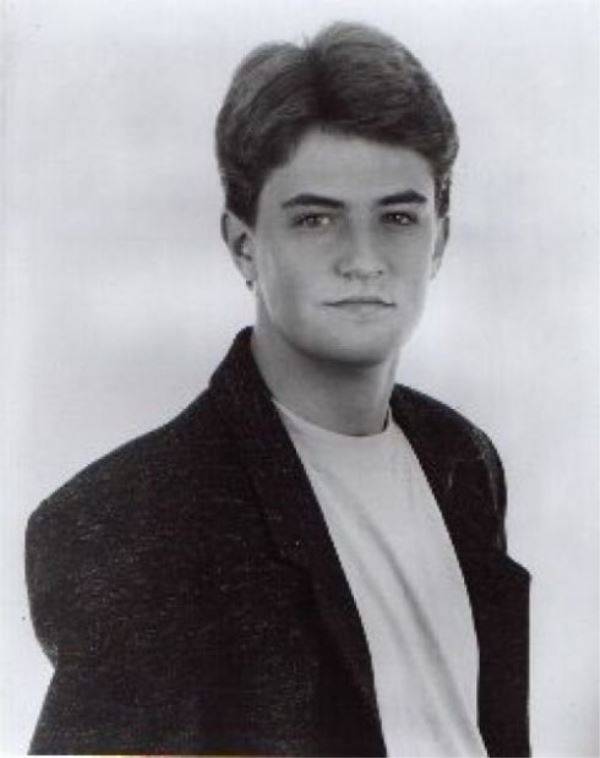 Probably the least successful main cast member of Friends when the show began, Matthew Perry had been cast in many small roles but never made a huge impact at that time. Previously seen once on shows like Charles in Charge, Empty Nest, and Growing Pains, he'd been cast as a series regular in two other series most people have never heard of. As such, it is abundantly clear that Perry's career went from almost zero to hero overnight. Consistently working ever since his rise to stardom, after the end of Friends, Perry found lots of work, including co-developing and starring in a TV remake of The Odd Couple.
Seen here in a shot from early on in his life, we seem to have the pleasure of seeing a shot of Matthew Perry that was used to find him work. The kind of image that is often referred to as a headshot in the business, the idea is to communicate what makes an actor a potential star in a single image. With that purpose in mind, if you ask us this picture was poorly designed. We say that because Perry looks so young here that he seems hard to take seriously, especially in light of the jacket looking so ill fitting that he seems like a kid wearing his dad's clothes.
17 Maggie Wheeler Performing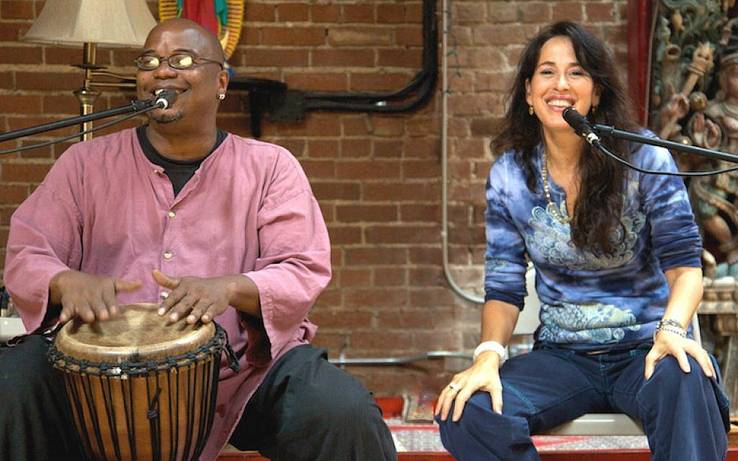 A character that made an appearance in every season of Friends, any time Janice would pop up again the crowd would go nuts. A reaction that was shared by most viewers, as the show progressed hearing her nasally voice saying oh my god yet again felt like a return to the show's early heyday. In addition to that, her character began as a one-note joke based on the way her character spoke but she was also given quite a bit of depth over the years as well.  In fact, if you are anything like us, you were actually charmed during the period in the show in which Janice and Chandler became seriously involved. As a result, it was pretty sad when we found out that Janice was getting back together with her ex.
A successful actor, there is no doubt that Maggie Wheeler is best known for Friends but that is far from her only major credit. In fact, she landed recurring roles in Everybody Loves Raymond and she played a major character in the show Ellen.
On top of that, she has continued to act throughout the 2000s, including appearing on the show Shameless as recently as 2018. Clearly interested in expressing other aspects of her artistic spirit, here we see Maggie in the midst of a musical performance. Even revealed to direct a choir in 2016, can you imagine listening to Janice singing?
16 Jennifer Aniston As a Baby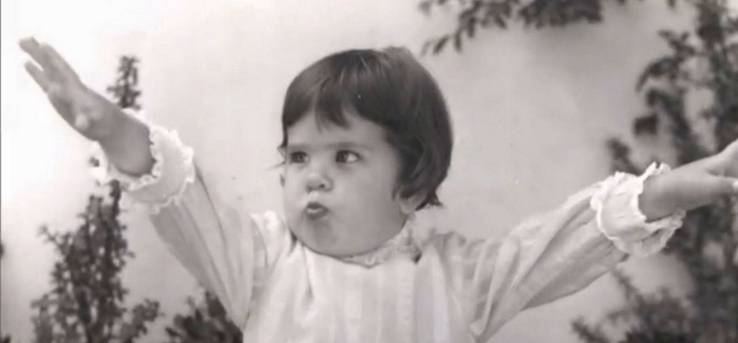 One of the biggest acting stars in the world today, Jennifer Aniston is such a big deal that she finds herself doggedly followed by paparazzis at every turn. First becoming a big deal due to her starring role in Friends, unlike the other core actors from that show Aniston has gone on to become more famous since that series ended. Able to do that because of starring in many popular films, her resume includes movies like the Horrible Bosses series, Bruce Almighty, The Break-Up, We're the Millers, and too many others to list here. In addition to that, her personal life has been a constant topic of conversation and she has become something of a fashion icon.
Something of a universal experience, who among us hasn't been embarrassed when they have friends or a romantic partner over and then your baby pictures get pulled out? The kind of thing that happens on an international level when you are a celebrity, baby pictures can become a matter of public record for celebrities. An example of just that, here we see a photo of Jennifer Aniston from when she was still a little one. Evidently born to pull in people's attention, it seems like she had a big personality even back then.
15 James Michael Tyler at It Again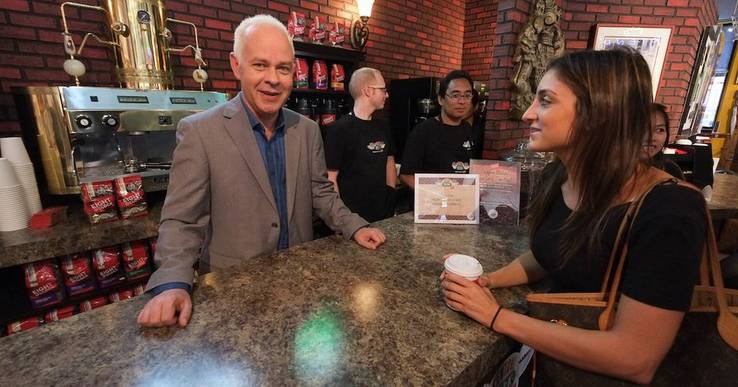 A sitcom that was based on its core six characters; there were still some supporting characters that appeared in Friends an awful lot. The most prolific guest star by far, James Michael Tyler played Gunther in a staggering one hundred fifty-nine episodes of the series. A figure that is simply amazing, we would argue that showing up that much in a mega hit like Friends is a bigger deal than playing the main character in many lesser series. Brought back again and again because of his ability to fade into the background or sell a joke with just a look when called upon, his character was a great addition to this series. In fact, we have to say that his unrequited love of Rachel was one of the most entertaining subplots in television at the time.
A real-life coffee shop worker when he was cast as Gunther in Friends, James Michael Tyler was hired because of his ability to make Central Perk seem "authentic."
As a result, it should come as no surprise that he hasn't acted much at all lately, even though he was so great in the role that made him famous. That said, we are happy to report that he seems to be all too happy to talk about Friends and appear among fans of the series. For instance, when a replica of Central Perk was opened in New York City to mark the 20th anniversary of the show's debut, he appeared in the flesh.
14 Helen Gives Back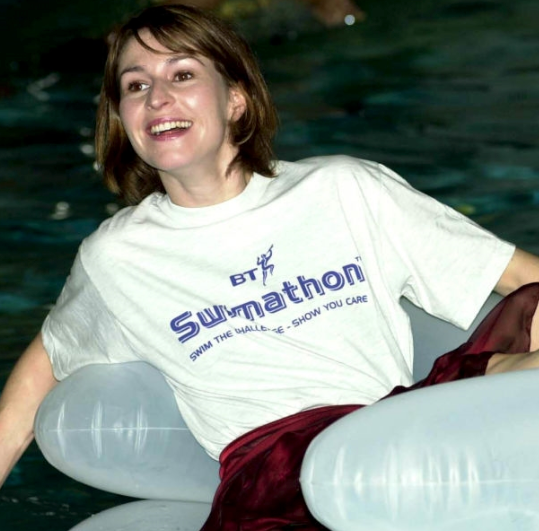 Perhaps the most hated recurring character in the history of Friends, when Emily Waltham initially debuted she seemed like a perfectly ok person but was still a frustrating addition. That is because her character was clearly introduced in order to serve as the latest hurdle in Ross and Rachel's romantic relationship. Still, fans could blame that on the show's producers instead of the character herself. However, once Ross said the wrong name at their wedding and she became consistently hostile toward him, the gloves were largely off, especially after she insisted Ross never see Rachel again. Portrayed by Helen Baxendale, an actor that has worked extensively over the years, despite that, Emily remains her most memorable role for an awful lot of people.
Seen here as she took part in a pretty unique charitable event, Helen Baxendale spent hours on end in and around water in an effort to raise funds. Doing so in order to be a part of the 10th BT Swimathon at the LivingWell Health Club, this shot was taken at the version of this charitable event that took place in the year 2000. Taking part in order to raise funds for a shelter, at the time there were similar events being held in more than four hundred pools within the UK.
13 Central Six Uncomfortable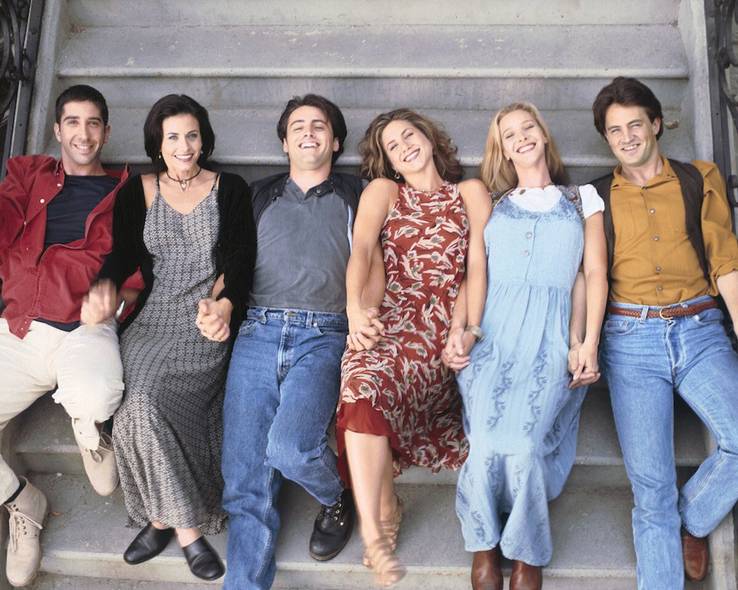 A career that people get into for a number of reasons, most of us have no idea what all goes into starring in a major television series. For instance, when imagining this job, most people think of spending time on set performing, being pampered by assistants, or the immense fame and fortune that comes along with it. However, they forget that you are expected to spend hours on end at press junkets being asked the same question over and over again. In addition to that, they may not realize that TV stars usually are expected to take part in promotional photo shoots that are pretty out there. A perfect example of just that, you can tell everyone in this picture is an actor as they look pleased to be laying on cement steps.
The only shot on this list that features all six core stars of Friends, it only seems fair that all of them were involved in this promotional picture. Not only because each actor was imperative to the show's success, it also seems only right that if any of them were put through this, then all of them should be. We say that because we can feel our backs starting to get sore even looking at this shot and we're betting you can too if you imagine resting your back on those unforgiving cement steps.
Featured Today
25 Tumblr Posts That Made Us Rethink These Disney Characters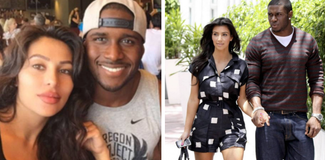 15 Kardashian-Jenner Exes That Can't Move On

15 Reasons Why Hollywood Probably Forgot About Sarah Michelle Gellar

12 Matt LeBlanc Was Cute, Even as a kid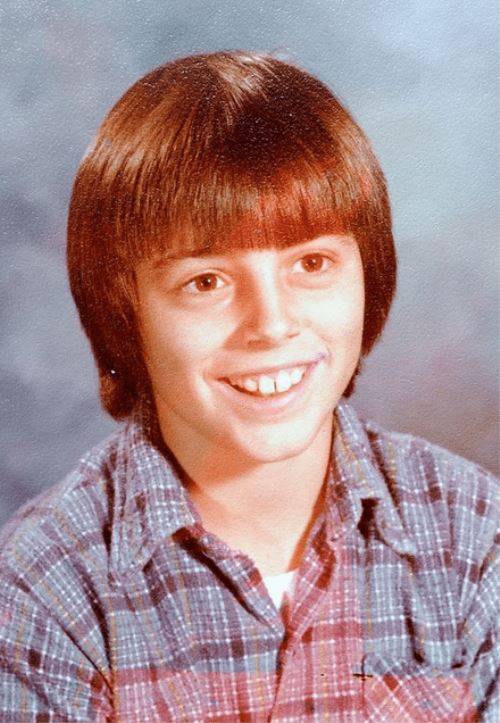 The kind of actor that television studios salivate to work with, early in his career, Matt LeBlanc found himself getting one major opportunity after another. For instance, at a time in which Married with Children was one of the most popular shows on television, it was given a spin-off named Vinnie & Bobby which starred LeBlanc. A failed project, we're sure at the time this was a massive disappointment for LeBlanc, but it certainly worked out for the best. We say that because he received his starring role in Friends the following year and he wouldn't have been able to take on the role if that previous series went forward. Still working constantly all these years later, LeBlanc also starred in another fantastic TV show, Episodes, a series in which he showed off how great his comedic timing still is.
Someone that obviously is a very good looking dude, Matt LeBlanc more often than not is seen sporting a huge smile in photographs. Despite that, prior to becoming a big star he posed for some incredible photos in which he can be seen smouldering intensely at the camera while looking like a total hunk. An example of him sporting his trademark happy face, in this yearbook picture, it is clear that the guy has always had a winning smile. However, from both a color and cut perspective his hair in this shot is a departure from anything we've ever seen on him before and not in a good way.
11 Paul Rudd Looks The Same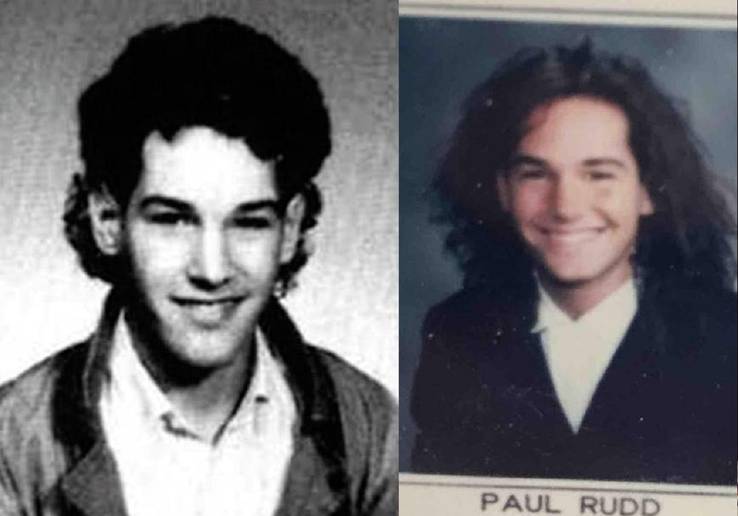 An actor that was already on the rise when he was cast in a supporting role in the final two seasons of Friends, we sometimes even forget that Paul Rudd played a big role in the show. That is because by the time he made his debut in the show he'd already starred in the cult movie Wet Hot American Summer. In addition to that, he was also the male lead in the movie The Object of My Affection, in which he co-starred with Jennifer Aniston and played her romantic interest. Best known today for his part in the Marvel Cinematic Universe as Ant-Man, when Rudd first rose to prominence it was mainly for comedic roles. For instance, he also earned millions of fans with his roles in hit movies like the Anchorman series, The 40-Year-Old Virgin, Role Models, and This Is 40 among others.
A pretty beloved figure in Hollywood, Paul Rudd is definitely known for not taking himself too seriously.
As a result, we feel like he would be ok with all of us having a laugh at the way he looked in his yearbook photos. If not, he should have kept these images under his heart. After all, it is pretty much impossible to stop yourself from at least cracking a smile while seeing him looking as though he was trying to look like the school jock or a member of The Cure.
10 Elliott Gould Versus The Paparazzi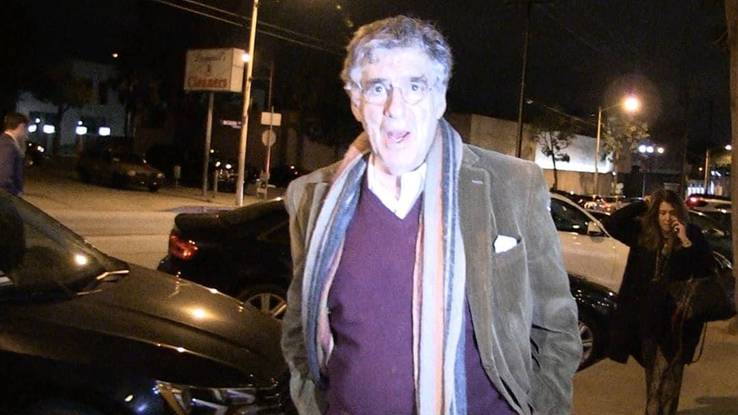 Something of a legend in the world of Hollywood, Elliott Gould was never a gigantic star like Robert Redford or Jack Nicholson, but he deserves a whole lot of respect. We say that because he took on some pretty legendary roles over his career, including starring in the film version of M*A*S*H, The Long Goodbye, and California Split. In addition to that, he received an Oscar nomination for his work in the 1969 movie Bob & Carol & Ted & Alice. That said, it seems like an entire generation of people knows Gould first and foremost for his recurring role as Jack Geller.
Proving on Friends that his comedic skills were sharp, he could make us laugh while also reminding us of our own fathers.
A public figure for many decades at this point, Elliott Gould first became a star in the late sixties and he continues to work off an on, to this day. As a result, it seems like he has to be extremely used to finding himself in the crosshairs of the paparazzi. Still, considering that it seems like the paps are prone to asking famous people about the most random of things, in 2017, Gould was questioned about Al Franken in the midst of a huge controversy. A still image from that impromptu interview, Gould seems fairly at ease being asked about a situation that he really had nothing to do with.
9 Jane Sibbett and Jessica Hecht Reunite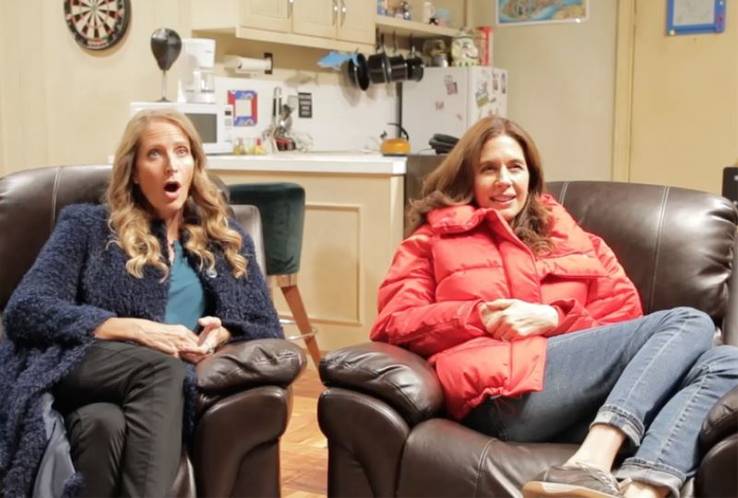 A pair of actors that played one of television's first serious lesbian couples, Jane Sibbett and Jessica Hecht were cast as Carol Willick and Susan Bunch respectively. Ross Geller's ex-wife, Carol left him after revealing that she was attracted to women in general and Susan in specific. Still a consistent part of the show as Carol was pregnant and gave birth to Ross' son Ben, the two characters appeared consistently over the first several seasons. In addition to that, Susan was one of Ross' first rivals, as he often appeared to be threatened by her. Still, the show did make it abundantly clear that the two characters truly did love one another and were a wonderful couple that eventually gets married.
A show that remains intensely popular despite some ways in which it has aged very poorly, it seems like each year there is a whole new round of talks about a potential Friends reunion. Brought up in hopes of seeing the core six characters share a screen together once again, if you ask us it seems clear that will never take place. However, we have seen certain cast members come together over the years, often to a great deal of fanfare. Despite that, people seem to have failed to realize that Jane Sibbett and Jessica Hecht were interviewed together on a recreation of the Friends set in 2017.
8 Trio Leg Stretch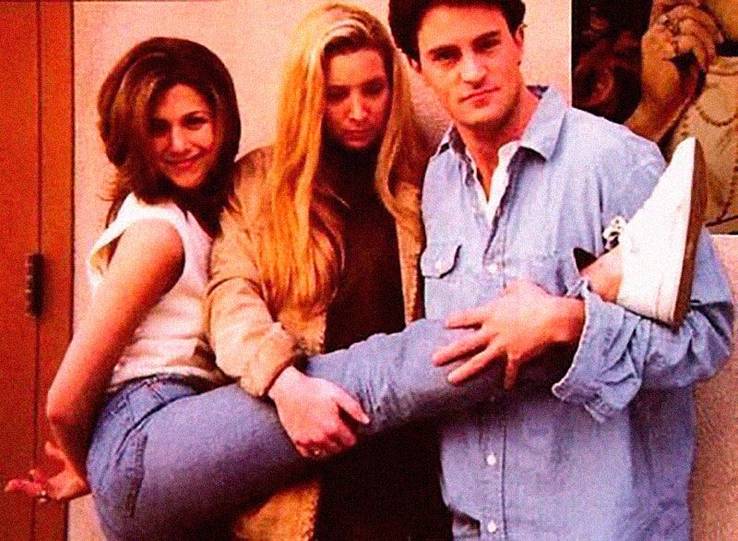 Stuck together for hours on end, becoming close friends with your co-workers makes all the sense in the world. After all, you may not have chosen them to be a part of your life but that doesn't really matter. We say that because aside from the people you live with, there likely isn't anyone else in your life that you spend more time with. As a result, it is so much better for everyone involved when you get along with your co-workers. A career that is unlike any other, stars of TV and movies end up spending hours on end waiting around as the lighting is perfected or any number of other technical things are taken care of. That is why it is so fortunate that the stars of Friends seemed to get along so well.
Seen here behind the scenes at a TV taping, we see Jennifer Aniston, Matthew Perry, and Lisa Kudrow hanging out. In a pose that is far from common, for some reason we see Perry and Kudrow holding up one of Aniston's legs. Presented totally out of context, as viewers we are left to imagine what exactly led to this picture being taken. Coming up with several explanations for it, our favorite is that they were listening to music and planned to use Aniston's leg to air guitar along with the tune.
7 Jessica Hecht and The President
A job that changes someone's life irreversibly, when you become the President of the United States you gain a great deal of power and responsibility. As a part of that, you lose the vast majority of your privacy and even when you want to do something the rest of us may see as routine it becomes a massive deal. For that reason, when former President Barack Obama and his eldest daughter Mali chose to catch a play in 2017 it was a pretty huge undertaking. Still, it seems as though the pair of them were so driven to see a revival of Arthur Miller's "The Price" that they were willing to put up with the headache of it all. A major coup for everyone involved in that production, it allowed the stars of the show to meet the former President.
Someone that we would be blown away to see walking down a city street, Jessica Hecht may not be a household name but she certainly is a recognizable face.
However, when she found herself among the other three people seen in this image, it is abundantly clear that she is least famous of the bunch. Standing alongside her co-stars in "The Price," Mark Ruffalo and Danny Devito, both of them attained international fame as actors. That said, in the scope of things even their fame pales in comparison to that of the former President Barack Obama.
6 David Schwimmer's Yearbook Photo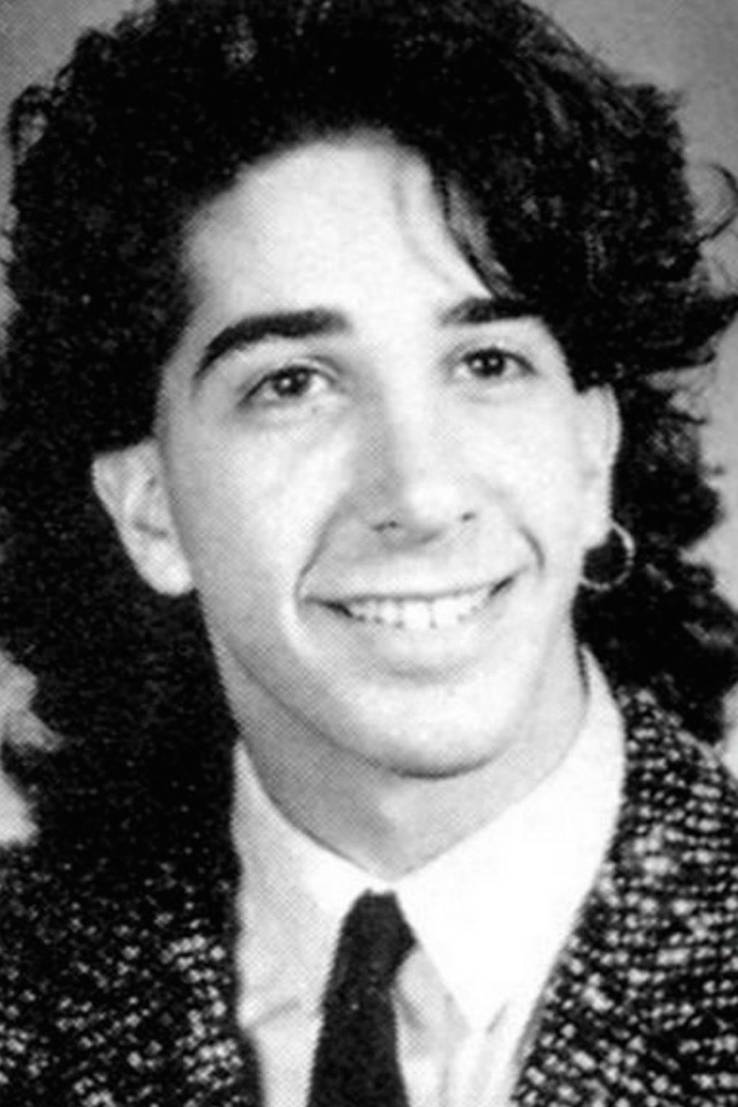 We're just going to be real here, when looking at the main characters in the show Friends there are a couple of them that we could easily see ourselves avoiding in real life. One of the most notable in that regard, Ross Geller often made us laugh but he could also be extremely insufferable as well. In fact, we would understand his friends freaking out when he habitually acted holier than thou or condescended to them. A character that is portrayed by David Schwimmer, an actor that has seemingly perfected this kind of character, he has driven us nuts on other shows like Band of Brothers. Also accomplished behind the scenes, he has directed and produced many projects including episodes of popular television shows. Most famous for his lead role in the show Friends, in that series, David Schwimmer,played a character that was an outcast of sorts in his school years.
Shown in flashbacks over and over again trying his best to take on the cool look of the moment, each of his efforts were pretty laughable.
Evidently, a trait that Schwimmer has in common with Ross, here we see a real-life yearbook photo of him that is pretty amusing. Sporting long hair that does not fit him and a single earring that he is not pulling off, we simply love this photo.
5 Lisa Kudrow always had style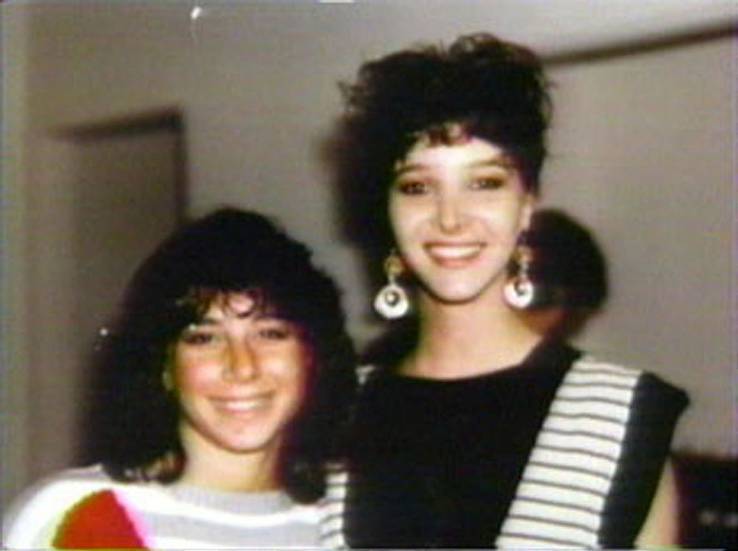 From one Friends character that would be a lot to put with in real-life to another, watching Phoebe Buffay on TV is one thing but hanging out with her all the time would be quite another. Don't get us wrong, she always seemed like a wonderful person but we have to admit that her eccentricities could be rather off-putting to be around all the time. That is especially true when the many weirdos in her life would pop up, life her siblings Urusula and Frank. Portrayed by Lisa Kudrow, her inclusion in Friends is quite remarkable. After all, when the show began production she was already a recurring character in another NBC sitcom, Mad About You. That said, it is fortunate for everyone that she was cast as Phoebe as we can't imagine anyone else in the role.
A picture of Lisa Kudrow from before her rise to stardom, there are several aspects of this shot that jump out at us. First and foremost, we're not sure how old she was when it was taken but she looks so bright-eyed and bushy-tailed here that it blows us away. Next, as someone that has been a blonde throughout her stardom, it is really interesting to see her with brunette hair. Finally, getting to see a shot of her before fame makes it seem as though she has not changed much as her smile still looks just as sincere.
4 Matthew Perry and Johnny Depp were buds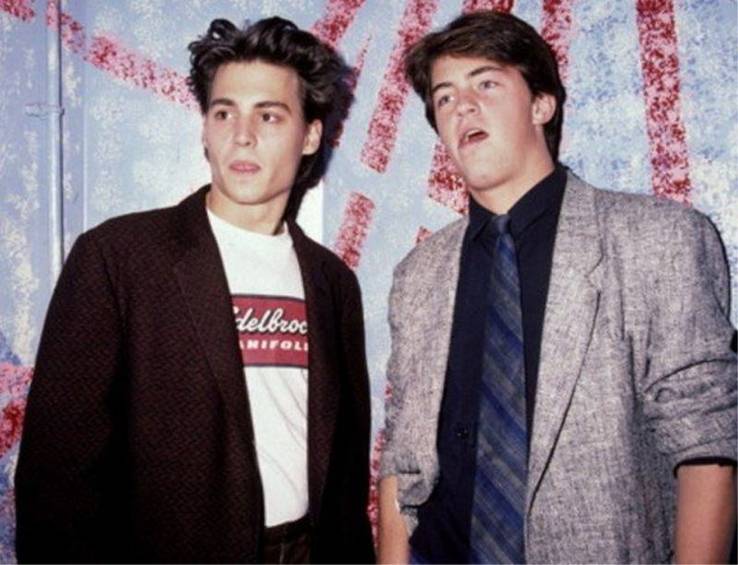 A series that featured six main characters that fans grew to love, Friends stood out among its peers as none of them were written to be more important than any of the others. As a result of that, fans were given several characters to enjoy and a frequent topic of conversation among viewers was which of them was your favorite. Quite possibly the most beloved of them all, there was something about Chandler Bing that was so entertaining and hilarious. Constantly cracking jokes and sarcastic at every turn, he made us laugh on a very regular basis. In addition to that, whenever he let down his façade and got sincere it was clear how kind of a heart Chandler had.
Two actors that are among the most successful of their generation, here we see Matthew Perry alongside Johnny Depp. Two performers that are seen very differently from one another, each of them found success in different mediums, TV versus movies, but they are still contemporaries for sure. Despite being peers, however, we have to admit that we have no idea what circumstances led to this picture being taken. Either way, seeing two men that would go on to be massive stars with one another prior to reaching the zenith of their careers is pretty cool.
3 Matt LeBlanc Doesn't Take Things Seriously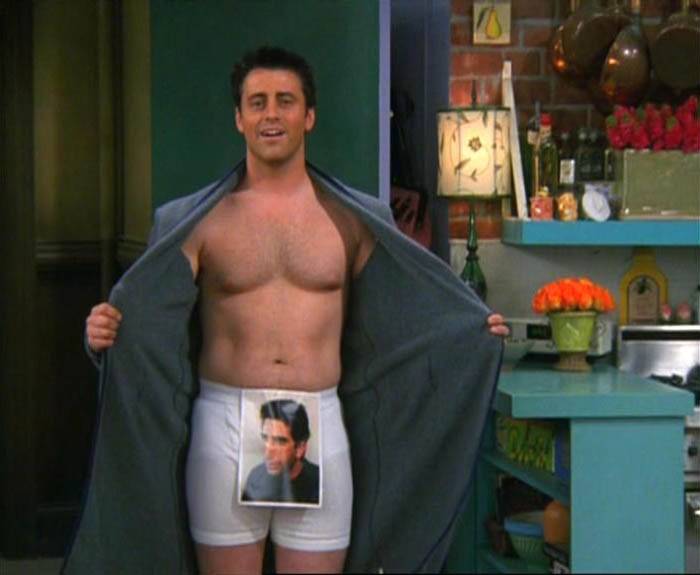 A character with a heart of absolute gold, we don't know about you but when we think of Joey Tribbiani a smile comes to our face. That is because he proved time and time again that he was fiercely loyal to the people in his life that he cared about and was such a fun loving guy. Also notable for having very simple desires, Joey was easily the most predictable character in Friends. After all, we always knew that he would be overjoyed to have just about any meal, although more so in the case of a certain restaurant's meatball sub.
Evidently, an actor that was fun to be around behind the scenes, judging from this image, it seems as though Matt LeBlanc was prone to being a prankster on set.
After all, this still image of him opening his clothes to reveal that he had a David Schwimmer headshot attached to his underwear beneath them is pretty hilarious. In fact, just looking at it we can imagine the uproarious laughter among the studio audience and more importantly, his co-stars.
2 Courteney Cox is patriotic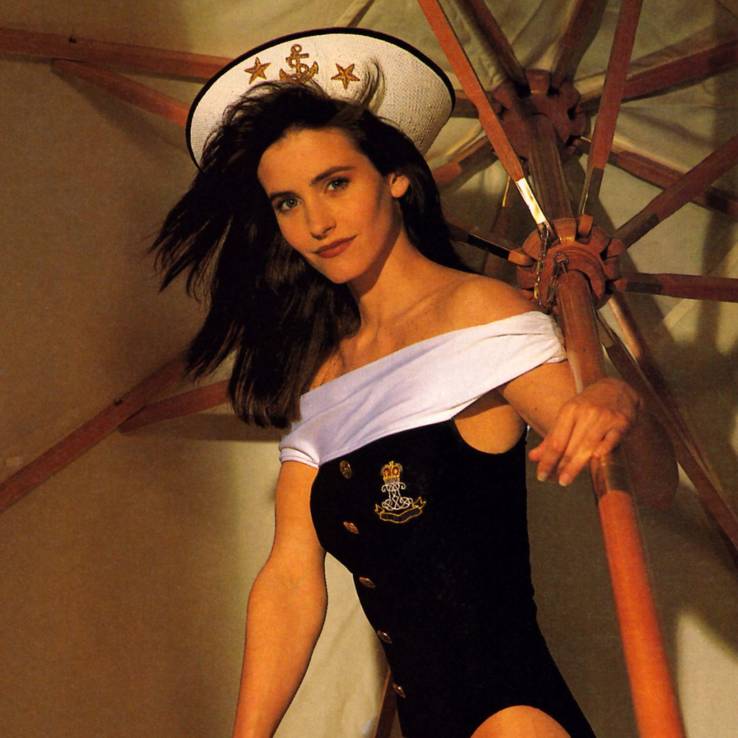 A show that focused on six best friends that spent many hours together every day, featured main characters that had pretty different personalities from one another. As a result, at times it left viewers reflecting on who bonded them all together and that is the character of Monica Geller. Portrayed by Courteney Cox, Monica brought Joey and Chandler into the fold by living across from them, Ross was her brother, and both Phoebe and Rachel were roommates of hers at various times. The core character on the show, Monica was often a part of pretty relatable storylines that helped the show land with audiences.
The second shot of Courteney Cox on this list that seems to be a relic of an early modelling career, looking at this picture, we are shocked it isn't talked about often. Wearing a bathing suit that appears to be based on the uniforms that marines wear while serving, whoever designed this garment had an idea that could charitably be called interesting. Reminding us of the kind of photo that Joey could somehow find himself taking when he shows up for a gig uninformed, we can easily imagine the gang mocking this picture.
1 Fab Four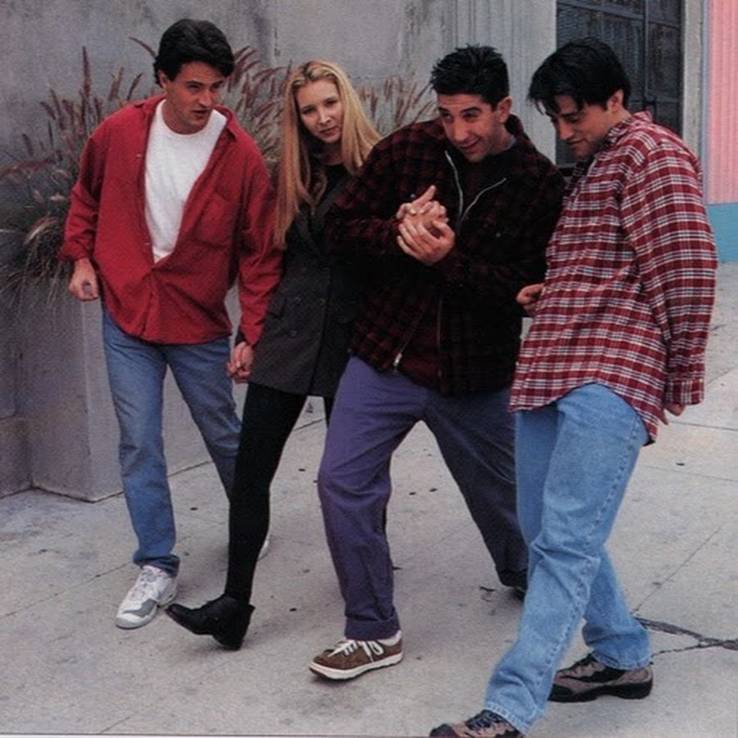 One of the most remarkable television casts in the history of the business, the stars of Friends had each other's backs in a way that no other group of TV stars had before. Opting to negotiate all of their salaries in tandem, at first, David Schwimmer and Jennifer Aniston actually took pay cuts in order to achieve parity with the rest of their co-stars' compensation. This allowed all of them to eventually reap the rewards of their solidarity as banding together meant each wielded much more power at the bargaining table. As a result of that, and the immense popularity of Friends, at one point they all earned a million dollars per episode of the show.
Clearly a group that was pretty close-knit at that time, when you see pictures of any of them hanging out on set, the camaraderie they shared seems obvious.
Pictured here as they amused themselves, wasting away the hours on set has to be one of the biggest drawbacks for professional actors. Of course, that is largely mitigated when you get along with your co-stars and actually enjoy one another's company. That is why it is so great to see this image of David Schwimmer, Matt LeBlanc, Lisa Kudrow, and Matthew Perry goofing around while at work. Mid-step and sporting ridiculous expressions on their faces when this photo was taken, it seems obvious these four weren't taking things too seriously.
References: nytimes.com, comedycentral.co.uk, timesofisrael.com, imdb.com,   buzzfeed.com, mirror.co.uk, tmz.com, mirror.co.uk, comedycentral.co.uk,   businessinsider.com, mirror.co.uk, .buzzfeed.com
Source: Read Full Article