Gigi Hadid's Billionaire Father Accused Of Assault By Supermodel
The billionaire father of supermodels Gigi and Bella Hadid has been accused of sexual assault.
23-year-old Miranda Vee filed a police report earlier this week stating that Mohamed Hadid and Guess co-founder Paul Marciano had committed serious crimes against her. Vee previously told her Instagram following that the real estate developer had raped her in a sensational post earlier this month. After hiring Lisa Bloom as her attorney, she took the matter to the police.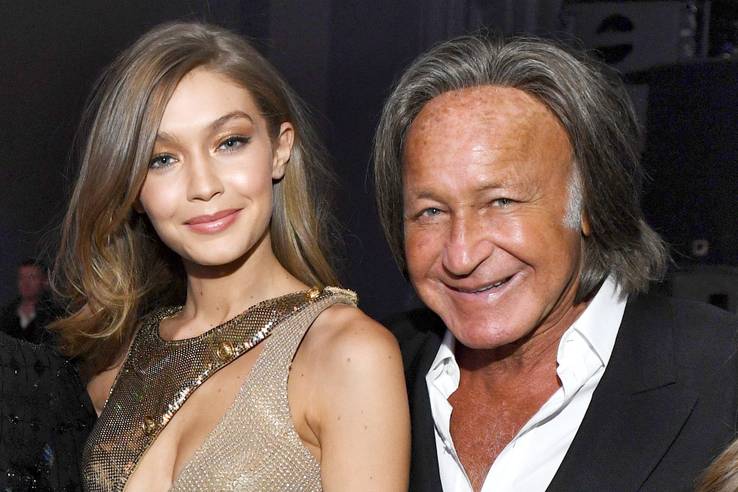 PREVIOUSLY: THINGS YOU DIDN'T KNOW ABOUT GIGI HADID
"Miranda filed a police report alleging sexual assault against both Paul Marciano and Mohamed Hadid," Bloom confirmed to Page Six. "We went to the LAPD headquarters in downtown Los Angeles and sat with two detectives for about two hours. She answered all of their questions. They asked us not to speak with the press about any of the allegations nor the details."
Miranda, who is still relatively new in the industry, first came forward with her own story after model Kate Upton blasted Paul Marciano at the end of January. Upton tweeted, "It's disappointing that such an iconic women's brand @GUESS is still empowering Paul Marciano as their creative director. He shouldn't be allowed to use his power in the industry to sexually and emotionally harass women #metoo."
Marciano furiously denied Upton's claims, insisting he has never touched her nor ever been alone with her. While Upton never divulged details, Vee has been very vocal with her accusations. She told her 21k following on Feb. 1, 2018, about her encounter with both of the men.
"Met with Paul at his @guess headquarters that is actually an apartment where he sexually harassed me & after that passed me on to his friend [Mohamed] who was going to meet me for 'coffee.'", the model explained (in a post edited for grammatical purposes). "I thought it was a professional meeting but it was just me, him & champagne where he date raped me in an apartment. All to get a test shoot for Guess. LAST year when I [tried] to speak out about it they found out & made me sign a NON-disclosure agreement & I only agreed to sign because Paul threatened me & said he would get me disappeared if I ever say anything. #TIMESUP Why should we have to stay quiet because they have the power? #METOO." The sensational post has since been deleted from her feed.
Hadid was questioned by the media at the time of Vee's initial statement. He insisted it was a fabrication. "I'm not here to hurt anyone," Hadid stated. "Sadly, it's a false accusation. What do I get out of it? I don't think I can pursue it for financial gains. My name definitely will clear up. I have kids and I have grandkids and I want to make sure that they know that these are all false accusations."
Source: Read Full Article