Kanye 'Ye' West Said When People See Him and Drake at a Basketball Game It's 'Gonna Save Lives'
Kanye "Ye" West and Drake broke their longstanding feud by putting on a concert for Larry Hoover in December 2021. Despite a prior rivalry, the two rappers have remained in touch. And at a March 2022 event, Ye suggested seeing the two of them together at a basketball game will save peoples' lives.
Kanye "Ye" West and Drake put on a benefit concert for Larry Hoover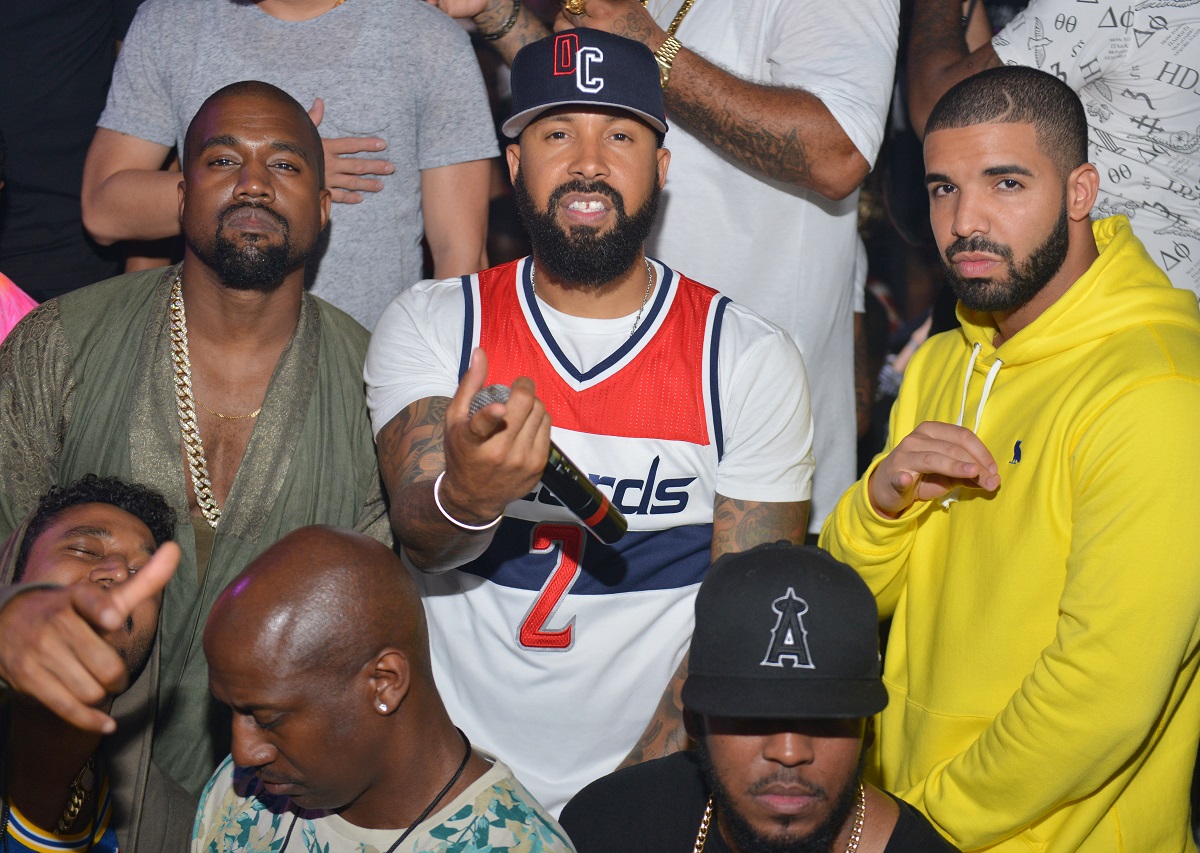 In December 2021, Ye and Drake put their issues aside for a good cause. The two put on a show in Los Angeles to honor inmate Larry Hoover and support prison, sentencing, and legal reforms.
In a statement shared on J Prince's Twitter, Ye said he believed the concert would raise awareness for social change. But noting his collaboration with Drake, he suggested it would also "prove to people everywhere how much more we can accomplish when we lay our pride aside and come together. "
During the Dec. 9 Amazon-sponsored Free Larry Hoover Benefit Concert, which was live-streamed via Prime Video, Drake took a moment to praise Ye. "When we were walking through the archway, it felt surreal to be on stage with one of my idols as he runs through his catalog," Drake told the audience.
Kanye "Ye" West says he and Drake together at a ball game will save lives
In early March, Ye hosted a Future Brunch event as part of his Black Future Month initiative. At the roundtable, the rapper credited Larry Hoover for uniting him with Drake.
"Larry Hoover brought me and Drake together," Ye said at the event (via Complex). "That man created peace. Larry Hoover called that from the prison, and everybody was happy."
The 44-year-old also recalled a recent interaction with Drake while on a flight to Chicago. He said he was upset he didn't have his daughter, Chicago West, with him. But when Drake reached out to him to talk about basketball.
"Drake hit me and said give me the link for the game," Ye revealed. "For us to create this union, we're starting a league of our own."
Ye then suggested his budding friendship with Drake could be life-saving. "You know, when people see me and Drake pull up to a basketball game with both of our sons, with my oldest [Saint] and his son [Adonis], that's gonna save people's lives in the hood," he proclaimed. "They're going to see that."
The two rappers had been feuding for years via diss tracks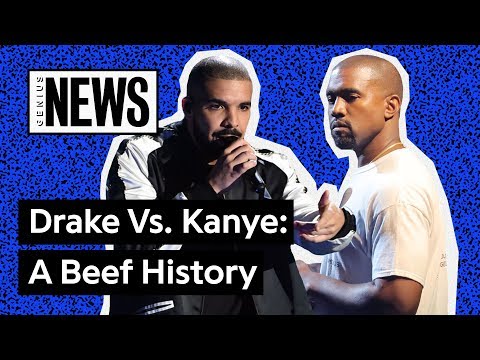 Ye and Drake's feud goes back to 2016. The rappers dissed each other on multiple tracks over the years. But things escalated with Pusha T's 2018 Ye-produced diss track, "Infrared."
Then on "The Story of Adidon," Pusha revealed that Drake had a son named Adonis, news rumored to be given to him by Ye. But both Ye and Pusha denied the allegations.
To counter, Drake released the song, "In My Feelings," which featured the lyric "Kiki, do you love me?" The song presumably hints Drake had a romantic relationship with Ye's ex-wife, Kim Kardashian.
Source: Read Full Article