Kardashian Family Play Baseball With Alex Rodriguez
Kim Kardashian and her family play baseball with former pro player Alex Rodriguez!
Former professional baseball player Alex Rodriguez took to his social media on Thursday, March 8, 2018, to document his afternoon coaching Kim Kardashian West and other members of the Kardashian-Jenner clan baseball in a friendly sports matchup.
According to eOnline, The "Calabasas Peaches", a name given to the team comprised of Kim, Khloe Kardashian, and momager Kris Jenner, all sported black, white and purple uniforms for their big game. Although it was a team of three, it's safe to say that Khloe was supporting her team from the bleachers as she is currently eight-months pregnant with her first child.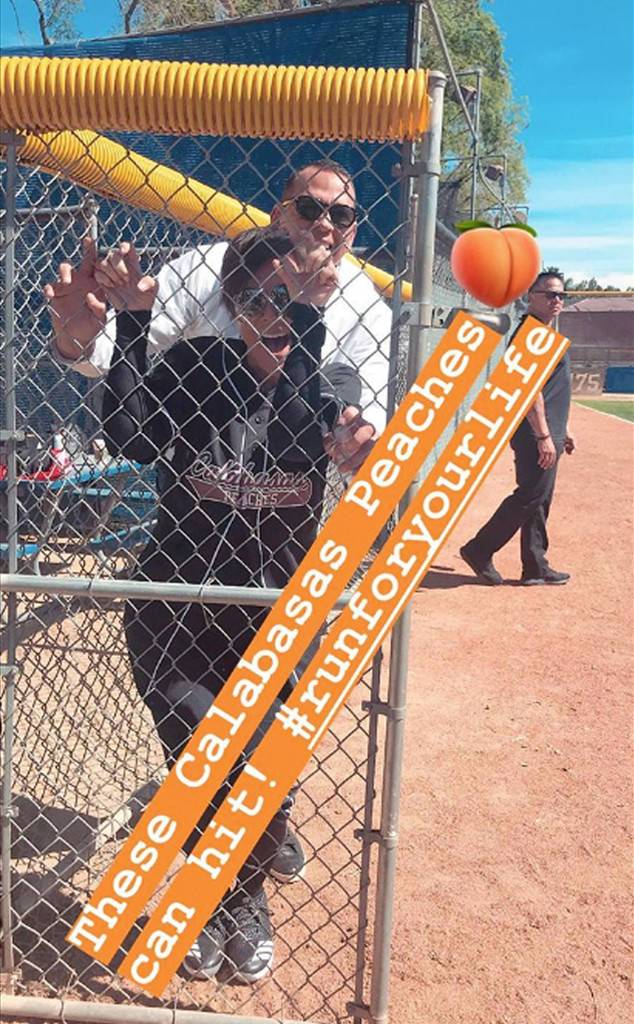 Khloe, who is expecting her first child, a baby girl, within a few weeks, discovered the gender of her baby in the season finale of Keeping Up With The Kardashians. She and baby daddy Tristan Thompson are excited about the arrival of their future daughter and have just recently gone on a baby shopping spree for their girl's nursery with mom Kris.
Although the Kar-Jen clan have busy schedules and are having children left and right, it seems they found some time to have a little fun on the baseball field! A-Rod shared a series of photos to his Instagram Stories, one of which featured the baseball superstar showing Kris how to hold a bat as Kim watched on, pictured below!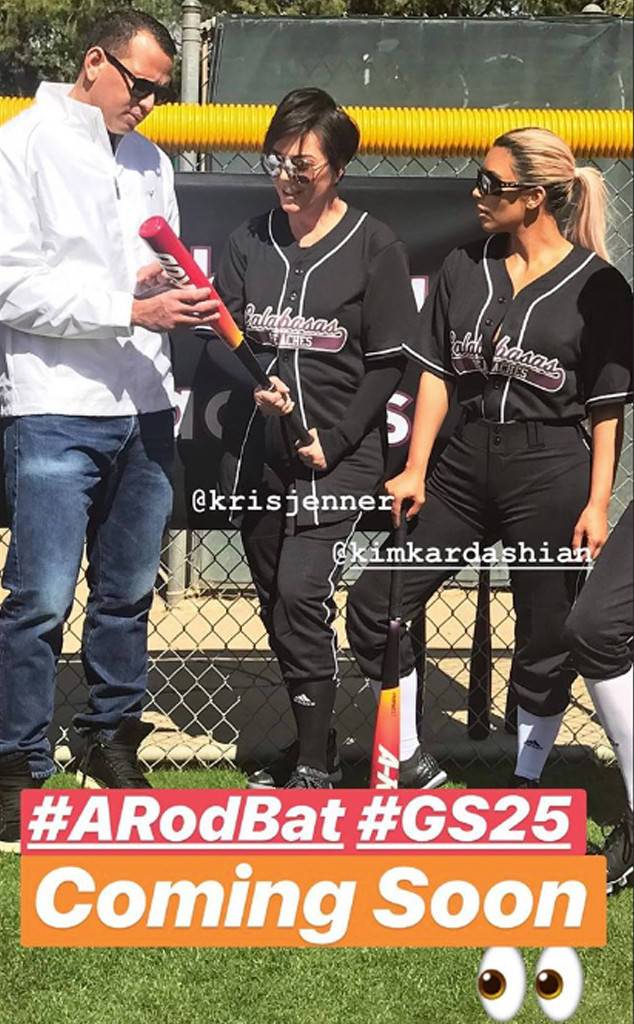 A-Rod and Kris also posed while on the field, captioning the moment: "These Calabasas Peaches can hit! #RunForYourLife", Rodriguez wrote. We're not sure who the Kardashians were playing against, however, it was made clear that the teams were playing for a charity event. "Out for blood and on a quest to reign supreme on this field and bring the prize money home for their charity," a voice was overheard saying in one of the posted videos.
The day before Rodriguez posted his photos, the sisters, including Kendall Jenner, were spotted practicing on a baseball field, readying themselves for game day. Thursday night, Kris and boyfriend Corey headed to Mr. Chows in LA for a date night, when paparazzi asked Kris who is better at baseball. Jenner giggled at the question before answering: "Kendall!"
It seems as if a camera crew was also present at the game, so set your PVR's because we should expect it to all go down on a future episode of KUWTK!
Source: Read Full Article