Khloé Kardashian Experiences Scary Pregnancy Complications
Khloé Kardashian is speaking out about her pregnancy and any unforeseen complications she's been experiencing.
According to E Online, The Keeping Up With The Kardashians star claimed she experiences some scary health issues that leave her chained to the couch and barely able to move. The Good American jean designer said this in a newly released promo for next Sunday's Keeping Up episode, and it doesn't look like smooth sailing for Khloé.
"Literally, I like can't walk", Khloé tells her sisters while in pain. Kourtney Kardashian, Khloé's eldest sister and mom of three asked if she can "text your doctor right now", as they exchange worried looks. Although Khloé was in pain, she looked glowing in a floral blouse, but that didn't mask the clear look of distress she was experiencing.
The promo also included a scene of Khloé lying down for a sonogram at her doctor's office, but it ended with just the perfect level of suspense to draw viewers in for this weekend's episode. Khloé has never been pregnant before, but it goes without saying that complicated pregnancies run in the family.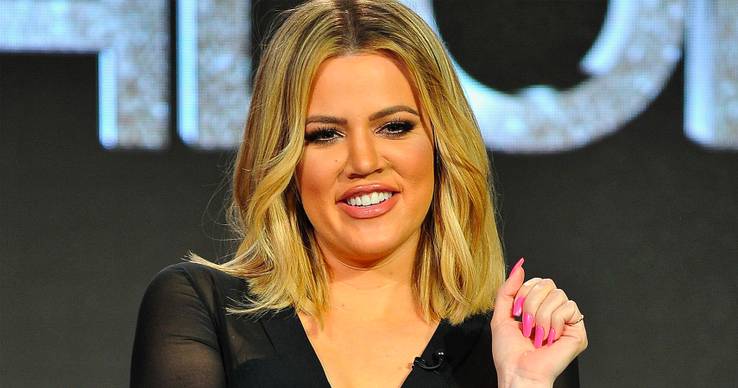 Kim Kardashian has a condition called preeclampsia, which causes high blood pressure while carrying her first daughter North. If that wasn't enough, Kim also experienced placenta accrete, where blood vessels grow too deeply into the uterine wall, while carrying son Saint. Yikes! We think it was a good choice for them to take the surrogacy route the third time around for daughter Chicago West.
Although we don't know exactly what's up with Khloé just yet, she seemed to be in good spirits this past week after sharing a photo of herself in a silk robe. The mother-to-be wore her hair in a ponytail, smiling as she captioned the photo "Good Night."
Khloé and Tristan announced they were expecting in December by sharing a photo of the stars bump to Instagram, confirming the couple's pregnancy. Khloé is expected to give birth come this April, and we're sending positive vibes her way for an easy delivery. Tune in find out exactly what's causing Khloé so much pain this Sunday on E!
Source: Read Full Article