Martin Frawley uses music to find his way back from difficult spell
Martin Frawley has a disarming charm. The former Twerps frontman and now solo singer-songwriter has a laconic rhythm to his speaking voice and a grin that often curls with goofy remorse. When he talks about his new album, the bracing and bittersweet Undone at 31, and the calamitous personal circumstances that led to him making it, his tone is cheerfully apologetic, as if he's sorry for wasting your time.
"I did another interview recently and beforehand I was saying to myself, 'Just don't start crying'," Frawley says, sitting in a Melbourne CBD bar on a recent afternoon. "I ended up getting drunk and saying too way too much."
Martin Frawley's new album Undone at 31 takes in classic pop melodies, clattering rock rhythms, 1970s sci-fi textures, and character-laden vocals.
Much of what Frawley has to say is already on Undone at 31, the title of which references an untethered 12 months the now 33-year-old had when Twerps, one of Australia's leading independent rock bands, collapsed along with Frawley's nine-year relationship with his partner and fellow songwriter, guitarist Julia McFarlane. But it's hardly a conventional break-up album: when Frawley was making it he expected to win McFarlane back with the record.
"I was trying to reconnect. The last line on the record is, 'Tell me you need me and I'll come running to you'," Frawley says. "I made that album for Julia to know what I went through. That's my year to give to her."
Frawley has since moved on, although he and McFarlane talk regularly and share custody of their kelpie, Henny. Part of his stability now rests on having been adrift from the life he had built through his 20s and having to find his way back to it after a year of regret and dissolution.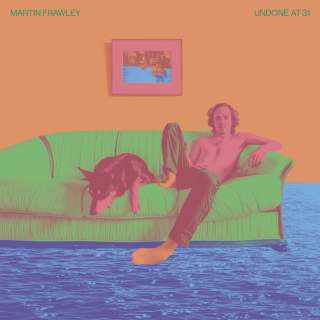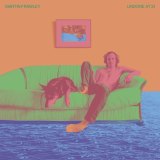 Martin Frawley's Undone at 31.Credit:
"Someone said, 'no-one wants to hear about it anymore, dude', so I found other people to destroy myself with and it's easier to do that when they don't know you," Frawley says. "I went to a particular bar in North Fitzroy and I would just sit there and drink. I wrote End of the Bar in my head there every night."
Frawley would party and then drag himself up and start writing. His ambition hadn't waned – Twerps were the antithesis of slacker ennui – and he felt creatively liberated after the band had ended in a creative impasse. But he also had to come to terms with his relationship to his father, Maurice Frawley, the singer-songwriter and early Paul Kelly collaborator who passed away in 2009 and was the subject of the formidable 2010 tribute album, Long Gone Whistle.
Frawley, who is close to his artist mother, Penelope Metcalf, had a "self-destructive" year that reminded him of his father, but he also remembered watching at the age of 12 the late Bad Seeds keyboardist, Conway Savage, record parts at a Maurice Frawley studio session. He tried to bring the same sounds to the album he eventually made with American musician and producer, Stewart Bronaugh.
Released today by Merge Records, the prominent American independent label Twerps were signed to, Undone at 31 has a studio palette that takes in classic pop melodies, clattering rock rhythms, 1970s sci-fi textures, and character-laden vocals. Frawley didn't want to make a "Melbourne record" that saluted the indie-rock canon, and instead he's succeeded in subverting it.
"I like to connect with people through music, but I'm also competitive: I want everything I do to be better," Frawley says. "The break-up was really awful, but it was important that I made this record, like it was important that I listened to my dad's music. And I'm calmer now. My girlfriend asked me how I'd go singing these songs on tour every night. I told her that was the fun part."
Undone at 31 is out today.
Martin Frawley plays a two-week residency at a Sydney Road shop, from Sunday, March 3, to Sunday, March 17, as part of the Brunswick Music Festival. For the location's upcoming announcement, see brunswickmusicfestival.com.au.
Source: Read Full Article