Miranda Lambert May Have Dropped 2 Huge Hints About Her New Love On Instagram
Miranda Lambert's relationship with Turnpike Troubadours frontman, Evan Felker, made headlines in April 2018, but for all the wrong reasons. Even though it was revealed that the country singer's beau was actually still legally married, Lambert seemed eager to let her fans know she was seeing someone new before the news officially broke.
Here's more on the hints she dropped via Instagram and how this love triangle is continuing to get messier every day.
Lambert was still dating Anderson East when she got together with Felker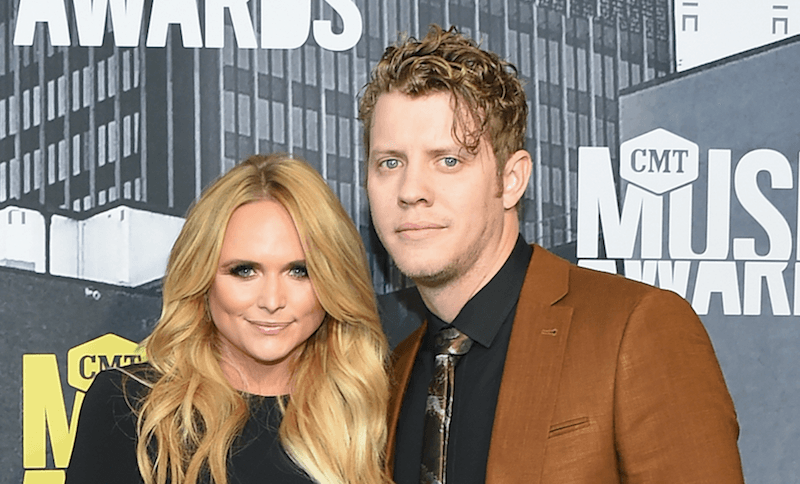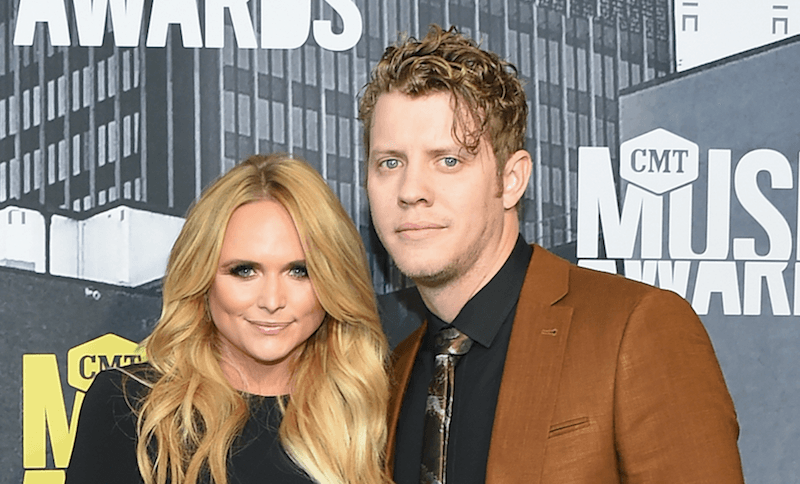 It sounds like this relationship didn't end well. | Michael Loccisano/Getty Images
The timing of when we heard about Lambert and Felker's relationship seemed curious right from the start. After all, we had barely digested the news that she and Anderson East, her boyfriend of two years, had split before we learned she was dating someone else. Then came the reports that she cheated on East with Felker.
Us Weekly confirmed that Lambert and Felker became involved with each other in early February while she was still with East and before the folk singer told his wife he wanted a divorce.
Next: Things between them just "happened." 
They connected while touring together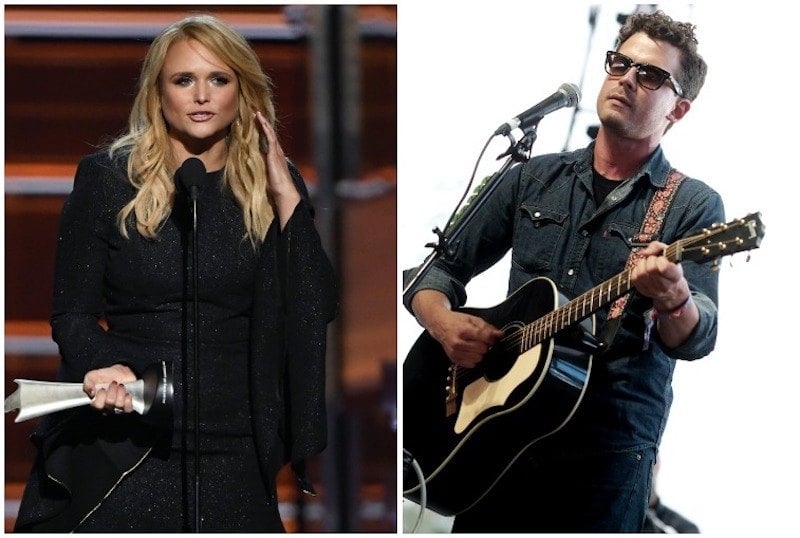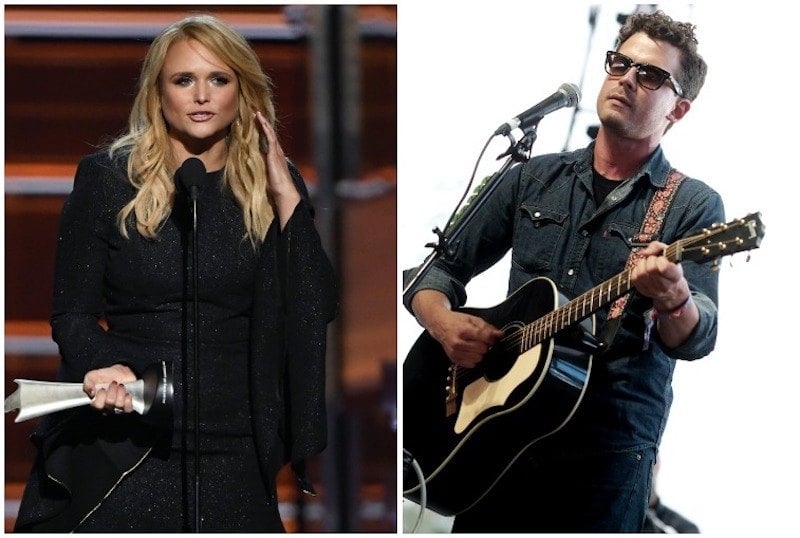 Left: Miranda Lambert | Jason Davis/Getty Images, Right: Evan Felker | Jason Kempin/Getty Images
Felker and Lambert exchanged text messages in January ahead of meeting and going on the Livin' Like Hippies tour for three days together.
"They had never met and she had started texting him about looking forward to playing together and getting to know each other and maybe they could write because she really liked his writing sort of thing," explained a source. "It started very much about work. He was completely thrilled. By the time he was leaving for tour, it had become a lot flirtier."
After the tour ended on Feb. 3, Felker did not fly back home to his wife but instead stayed on the road with Lambert.
Next: Felker's wife breaks her silence and is crushed. 
Felker's wife was 'blindsided' by divorce, puts out PSA
She was completely unaware that he was cheating. | Staci Felker via Instagram
Right after Felker and Lambert's romance was made public, Felker's estranged wife, Staci, took to Instagram with a "public service announcement." She shared a tearful selfie on her Instagram story with the caption, "PSA: If Staci Felker can make it through this week, so can you."
To make matters worse, sources told Us Weekly that not only was she "blindsided" that her husband was leaving her but it came at the worst time since they were "trying to have a baby."
"They did not have marital problems, so Staci did not think anything would happen," the source said, adding that Felker "went on tour [with Lambert] and he did not come home."
Next: Were there signs that Lambert broke up with East?
Lambert may have hinted that she and East were over
Was this a sign that her relationship with East was over? | Miranda Lambert via Instagram
We may never know if East was "blindsided" by the split like Felker's wife was, however, there were some signs that led fans to speculate that they were on the outs before that.
Although their breakup wasn't announced until April 7, the last time they posted about each other on social media was in January. Then, on Feb. 7, after touring with Felker, Lambert posted a picture of herself in front of a mirror with the words, "I do this thing called whatever I want."
Next: Lambert posted about writing with Felker without mentioning his name. 
 She dropped another hint the following month
This seemingly innocent post may have been a clue. | Miranda Lambert via Instagram
In March, Lambert dropped another hint about her new beau when she shared a picture of two beers, a laptop, and graphing paper. She captioned the photo, "Tools." with the hashtags "#Texas," "#cowrite," and "#happyhours."
An insider told People that Modelo is Felker's favorite beer and that he uses that particular type of paper to write on.
Next: This cryptic tweet says a lot.
Blake Shelton gets involved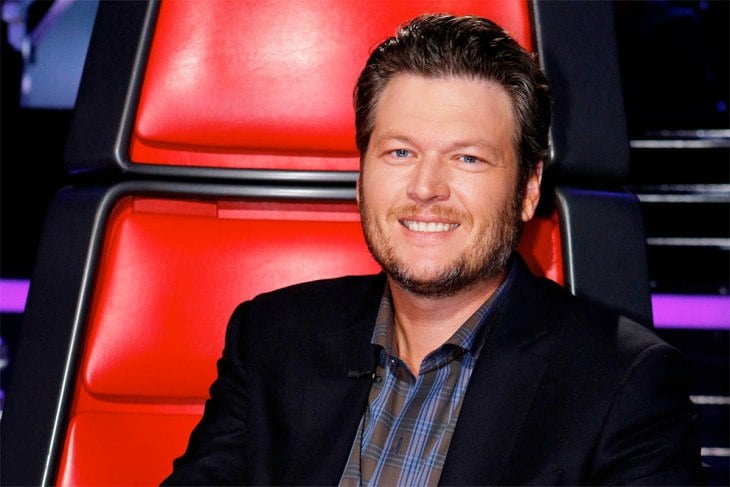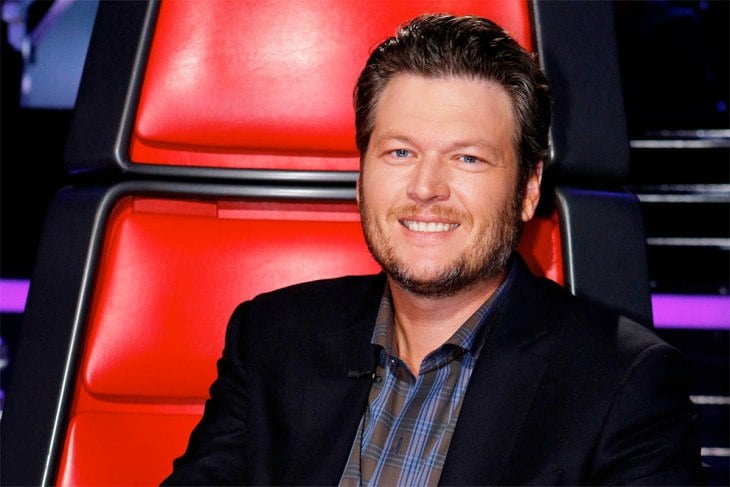 The Voice coach said something suspicious on social media. | NBC
Lambert may have been dropping hints for months but when it was finally confirmed that she was dating a married man, Blake Shelton, of all people, chimed in. The songbird's famous ex actually put out a pretty shady tweet following Lambert and Felker's relationship news.
"Been taking the high road for a long time.. I almost gave up. But I can finally see something on the horizon up there!! Wait!! Could it be?! Yep!! It's karma!!" he wrote.
When asked about the tweet, Shelton wouldn't confirm or deny if it was about Lambert.
Next: Another one of Lambert's exes claims she and Shelton were unfaithful.
Lambert and Shelton both get called out for being cheaters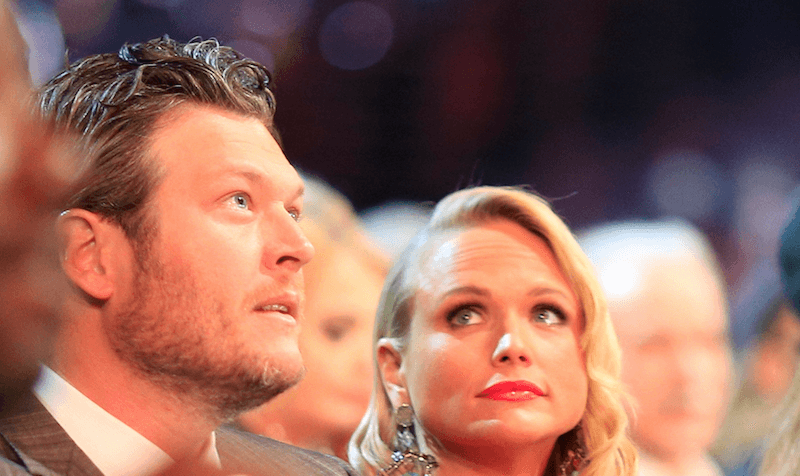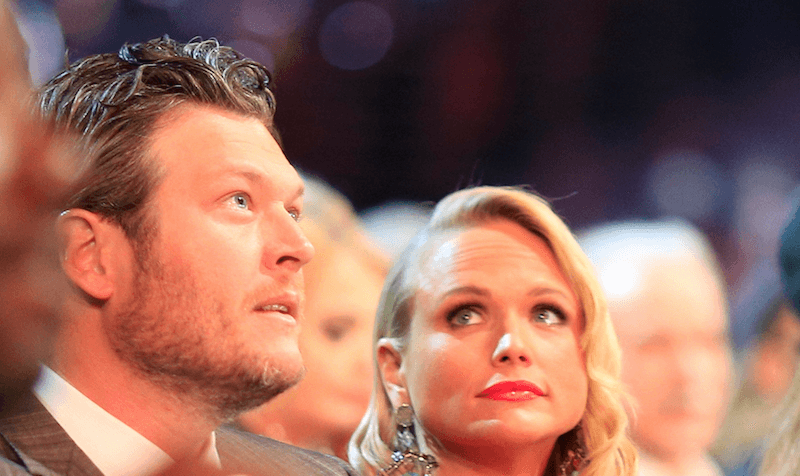 It turns out no one was innocent in the destruction of their marriage. | Christopher Polk/Getty Images
Following the cryptic tweet, another one of Lambert's exes, Jeff Allen, put Shelton on blast for saying anything and claiming that The Voice coach and "Tin Man" singer are both guilty of cheating.
Allen called Shelton out when he tweeted the following:
You know, I've always given you the benefit of the doubt and chalked it up to just being human, but you must be one arrogant SOB to pop off something like this, when I know damn good and well you were cheating on your wife and Miranda was cheating on me when you two started up. I kept my mouth shut for 13 years. Sorry, his karma tweet rubbed me wrong.
Next: How does she react?
What does Lambert think?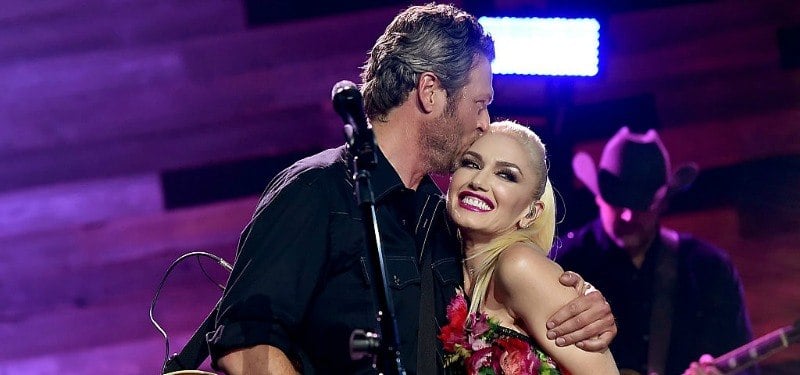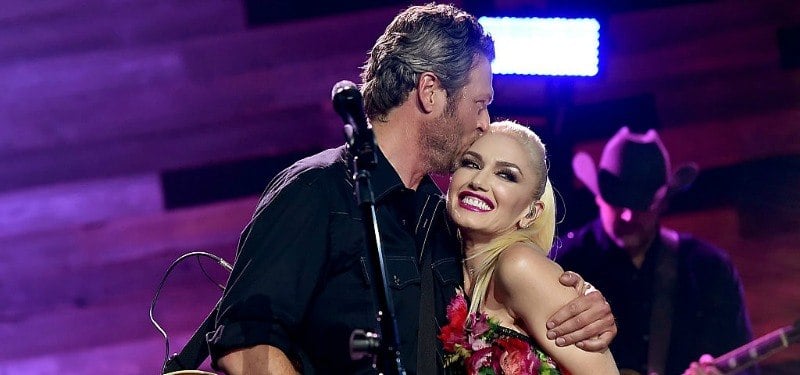 Lambert called out Gwen Stefani in response. | Kevin Winter/Getty Images
Lambert isn't taking well to Shelton's comments, or the bad press she's receiving. "For Blake to throw shade at Miranda is bulls–t," a close friend told Life & Style in Lambert's defense. "Let's not forget that Gwen Stefani was legally married when she started dating Blake!"
Next: There seems to be a pattern…
A cheating problem
Lambert seems to have a track record of cheating. | Rick Diamond/Getty Images
Could Lambert have fidelity issues? This certainly isn't her first time dealing with cheating. "Miranda has a problem staying faithful to anyone," one undisclosed source told Us Weekly. Another added: "Miranda knew Evan was married but that didn't stop either of them … She isn't remorseful."
Next: The tour continues. 
A little too quiet?
Left: Miranda Lambert on Nashville Star. | USA, Right: Miranda at the CMT Music Awards. | Michael Loccisano/Getty Images For CMT
Despite all of these allegations and the drama, the couple has remained relatively silent. They seem to be staying as far away from it as possible. Likely, the two are focusing on their music. This story likely isn't over yet considering that Lambert and Felker are touring together with Little Big Town this summer, so stay tuned.
Additional reporting by John Wolfe.
Follow Michelle Kapusta on Twitter @philamichelle.
Follow The Cheat Sheet on Facebook!
Source: Read Full Article