Missy Elliott Getting a Star on Hollywood's Walk of Fame
Missy Elliott is set to receive one of the highest music career honors: a star on the Hollywood Walk of Fame. Elliott – a singer, rapper, writer, visionary, and producer – has earned the title after more than 20 years in the business. The award comes just a few years after her highly anticipated 2019 MTV Video Music Award moment.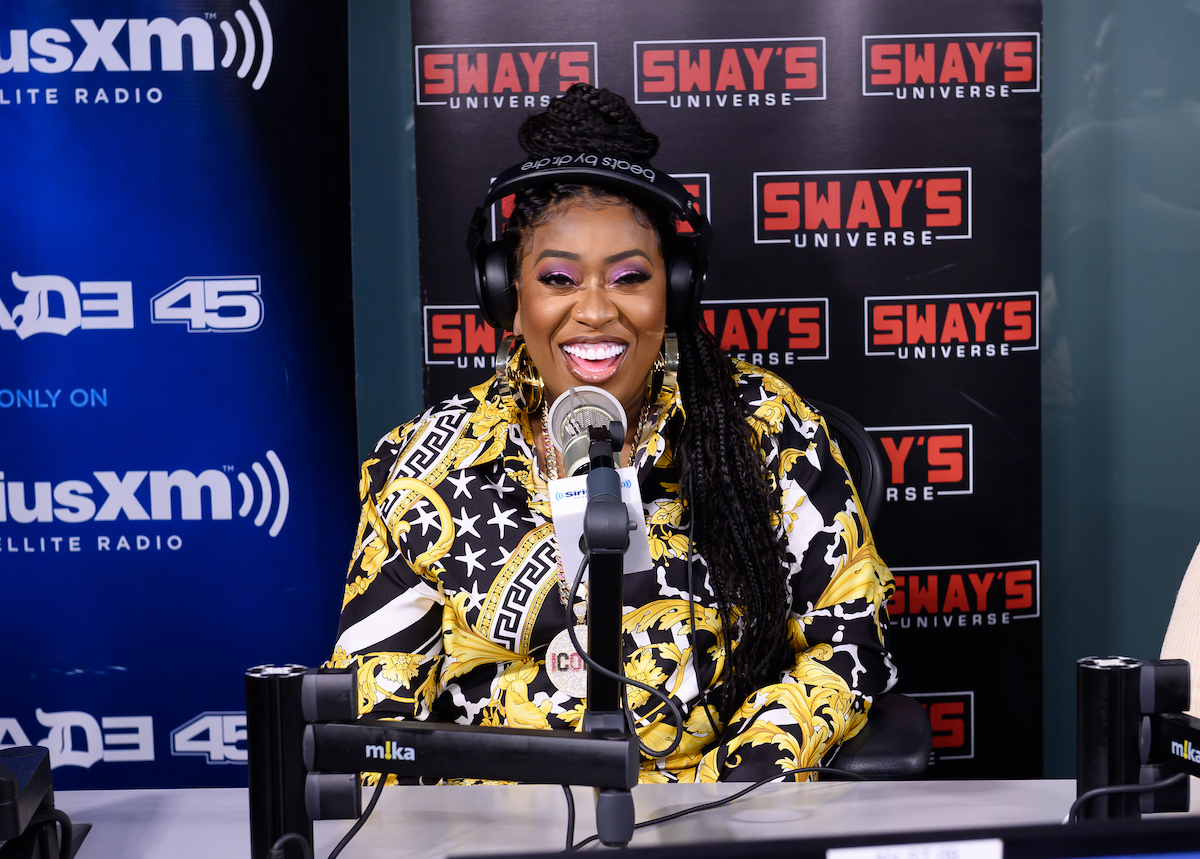 Missy Elliott to receive a star on the Hollywood Walk of Fame
Elliott is one of the legends on this year's roster to receive the highly coveted honor. She shared her excitement in an emotional Instagram post. 
"I am so Humbly Grateful," she began. "I've had to climb over many obstacles & I have been through a lot…but through the grace of God I never gave up even when times have been tough I have FOUGHT! If I hadn't I may not be receiving these accolades today…So that's why I always try to ENCOURAGE each of you to keep PUSHING THROUGH when times get tough because your BLESSING may be right round the corner! & I Thank God for fans like you all who have supported me from Day 1 just know that I am Humbly GRATEFUL."
Related: Missy Elliott Was in a Short-Lived R&B Group Before Her Solo Career Took Off
To help commemorate the occasion, Elliott will be joined by her longtime manager, Love & Hip Hop franchise creator Mona Scott Young. Elliott's friends, Lizzo and Ciara, will also be present. Elliott will have the 2,708th star on the path.
The Hollywood Walk of Fame organization is equally excited. "Missy Elliott has broken through the barriers of the male-dominated hip hop world, and music industry as a whole, as she has led the way for many women who have followed in her footsteps," said Ana Martinez, Hollywood Walk of Fame producer, in a statement. "She continues to break barriers year after year, and we're thrilled to be able to honor her on the Walk of Fame."
The rapper's fans rallied around her for another major event
Another major honor that Elliott received in recent years after a push from her inner circle and fans, she received the Vanguard Award at the 2019 MTV Video Music Awards. The award, established in 1984, recognizes artists and music video directors. Elliott is legendary for her music video productions.
For years, fans' requests for Elliott to receive the award went on deaf ears. A Change.org petition was created, and further pushing from The Read podcast hosts Kid Fury and Crissle West, grew louder. 
Related: Missy Elliott Reveals Why Nobody Has Ever Heard Her Record Vocals
When Jennifer Lopez was announced as the Vanguard recipient for 2017, Fury and West went off. "I don't really feel I need to shade Jennifer Lopez, because I wouldn't have a problem with Jennifer Lopez winning this award if Missy already had one," he said in the 2018 episode "Cheerleading." "I won't be watching anything MTV-related until Missy Elliott gets a Vanguard award—and that won't be hard."
Elliott credits her fans for finally receiving the honor. "This Michael Jackson video vanguard award means so much to me," said the four-time Grammy-Award winner during her acceptance speech. "I have worked diligently for over two decades. And I never thought that I would be standing up here receiving this award. So it means so much to me. I promise you it doesn't go unnoticed that the support and love that y'all shown me over the years."
Source: Read Full Article