Naomi Watts Posts Touching Tribute To Heath Ledger On His Birthday
Heath Ledger would have turned 39 today. In his honor, fellow Aussie Naomi Watts paid tribute to The Dark Knight actor, who won an Oscar for Best Supporting Actor for his role as the Joker in the 2008 Batman film, on Instagram. Ledger and Watts dated from 2002 to 2004.
The critically-acclaimed actor died on January 22, 2008, in his Manhattan apartment from an overdose of prescription medication. At the time, the Office of the Chief Medical Examiner of New York reported that "Ledger died as the result of acute intoxication by the combined effects of oxycodone, hydrocodone, diazepam, temazepam, alprazolam and doxylamine. We have concluded that the manner of death is accident, resulting from the abuse of prescribed medications."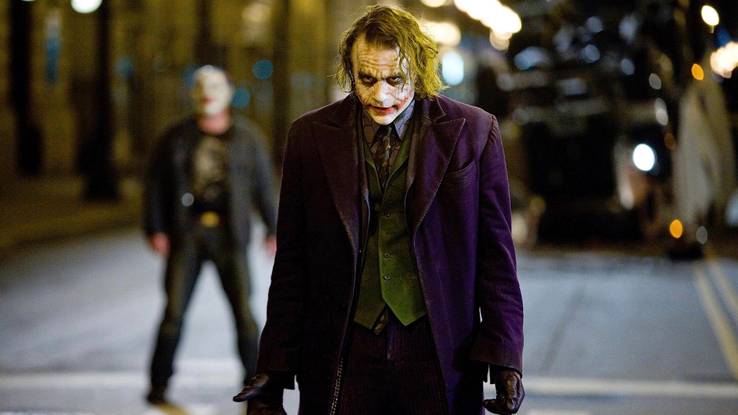 Watts, who posted a red carpet picture of the two, captioned the pic, "Happy birthday to this darling heart. We will never forget you. #heathledger #rip." The Mulholland Drive actress honored Ledger earlier this year with another Instagram post. "Thinking about this beautiful soul today. 10 years ago he left this world. He was a true original. Heart always on his sleeve, with the most powerful charisma, strength, humor and talent. I will never forget his gentle spirit," she wrote at the time.
After breaking up with Watts, Ledger began a relationship with Dawson's Creek actress Michelle Williams, who he met on the set of Brokeback Mountain in 2004. The couple had a daughter, Matilda, the next year. Watts, meanwhile, started dating Ray Donovan actor Liev Schreiber, in 2005. The couple were together for 11 years and have two sons. She is currently linked to actor Billy Crudup.
Happy birthday to this darling heart. We will never forget you… #heathledger #rip
A post shared by Naomi Watts (@naomiwatts) on
Ledger apparently suffered from sleep issues, which led to his dependence on prescription medication. In a 2007 New York Times interview, the actor stated, "Last week I probably slept an average of two hours a night. … I couldn't stop thinking. My body was exhausted, and my mind was still going." Williams confirmed these statements saying, "For as long as I'd known him, he had bouts with insomnia. He had too much energy. His mind was turning, turning, turning – always turning."
The actor had also been suffering from respiratory problems, which he complained about to The Imaginarium of Doctor Parnassus co-star Christopher Plummer, who said at the time, "We all caught colds because we were shooting outside on horrible, damp nights. But Heath's went on and I don't think he dealt with it immediately with the antibiotics…. I think what he did have was the walking pneumonia. On top of that, 'He was saying all the time, 'dammit, I can't sleep'… and he was taking all these pills to help him."
Source: Read Full Article