Taylor Hawkins Hoped the Next Kurt Cobain Was Somewhere Ready to Take Rock to the Top of the Charts Again
Foo Fighters drummer Taylor Hawkins didn't think rock music was completely dead. Although, he did hope the next Kurt Cobain was out there somewhere, waiting to take back the genre and make it popular once again. However, Foo Fighters weren't doing too bad keeping the torch high.
That is, until Hawkins' death on March 25. Talks of rock truly being dead are happening once again. Foo Fighters have been rock's ambassadors for years. The fate of the band is still unknown, though.
Taylor Hawkins said you have to hunt for good rock music
For decades, many people have asked if rock is dead. It's obvious which genre has taken over throughout the last couple of decades. When Fuse asked Hawkins about it, though, he had a complicated answer. He said he had to hunt for good rock music. Hawkins also claimed rock wasn't completely dead yet.
"I think there's good stuff out there, but I think you have to really go hunt for it," he said in a joint interview with his Foo Fighters bandmate Pat Smear. "I mean, when I was in high school, like Gun N' Roses was the biggest band in the world and the biggest thing on the radio.
"Obviously, that's not the kind of thing that's happening right now."
However, Hawkins had a solution for rock's decline.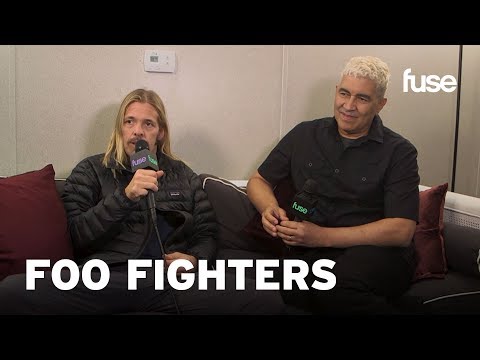 Hawkins hoped the next Kurt Cobain was out there somewhere
The drummer hoped that the next Kurt Cobain was out in the world somewhere, ready to take rock to the top of the charts again.
"I always like to think that there's a Kurt Cobain somewhere in his parent's basement, hating his parents, and hating the world, getting ready to like rewrite rock 'n' roll with a guitar and a bass and a drum set. Because I love rock 'n' roll. We like a human feel to music, and I feel like that's kind of missing a lot.
"It just so happens that right now hip-hop and sort of throwaway pop music, well, I call it throwaway pop music, my kids wouldn't, but I do, just happens to be what's at the top of the charts for the most part. Except for a couple of weeks ago when we had a number one record!"
Smear interjected, "I don't remember where it was, the U.S. or somewhere, but I remember because everyone asks us, 'Is rock dead?' 'Are you keeping rock alive?' And our album went to number one somewhere. But there was one place in particular where the top three albums were all rock albums. I'm like, 'What happened to rock is dead?'"
"They've been saying that to us since the late '90s," Hawkins said. "I remember doing interviews for 'Nothing Left to Loose,' and some German guy said, 'So, why do you play rock music still? It's dead form of art. You know, it's dance music now, correct? You don't know that, you guys are playing a dead form of music.'
"And we're like, 'Well, it's not dead at our shows. It's alive and well.' Like I said, hopefully, there's some genius pissed off at the world, ready to take it all up again."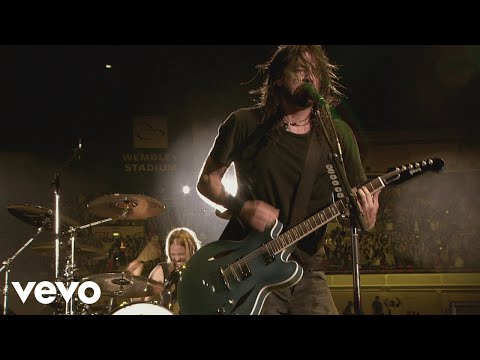 Foo Fighters' future is unknown
On March 25, Foo Fighters shared a statement on their social media revealing Hawkins had died.
"The Foo Fighters family is devastated by the tragic and untimely loss of our beloved Taylor Hawkins," the band wrote. "His musical spirit and infectious laughter will live on with all of us forever. Our hearts go out to his wife, children and family, and we ask that their privacy be treated with the utmost respect in this unimaginably difficult time."
Hawkins had played with the band days before on the South America leg of their tour. He was found dead in his hotel room in Bogotá, Colombia. Colombian authorities have since released a preliminary toxicology report claiming that Hawkins had 10 substances in his body at the time of his death, including marijuana, opioids, and antidepressants.
Days later, Foo Fighters canceled all their upcoming tour dates, including their performance at the 2022 Grammy Awards.
Now, the fate of rock's last great band is unknown. Will they continue without Hawkins? The drummer and frontman Dave Grohl were best friends. So, it's hard to imagine that Grohl would carry on. After Cobain died in 1994, Grohl couldn't even listen to music. He's probably going through something similar now. Or maybe it's worse.
Fans can only pray and hope that Foo Fighters will continue carrying the torch for rock. Hawkins was right. We need the next Kurt Cobain to take over.
Source: Read Full Article