The Moment Diana Ross Will Know When To Quit Singing
Diana Ross became a pop music icon during the 1950s and 1960s. At the time, she helped amplify Motown Records as the lead singer of The Supremes. Eventually, Ross went solo and rose to stardom with songs like "Ain't No Mountain High Enough" and "Endless Love."
Although she has over five decades of hits, the 77-year-old singer continues to compete with herself. However, she once explained the exact moment she will retire from performing.
Diana Ross trusts her intuition when it comes to singing
Diane Ernestine Ross was born and raised in Detroit, Michigan. As a child, the singer dreamed of stardom and soon found her way toward her big break. In the 1950s, Smokey Robinson introduced the Supremes to Motown's Berry Gordy. He signed the group and selected Ross as their lead singer.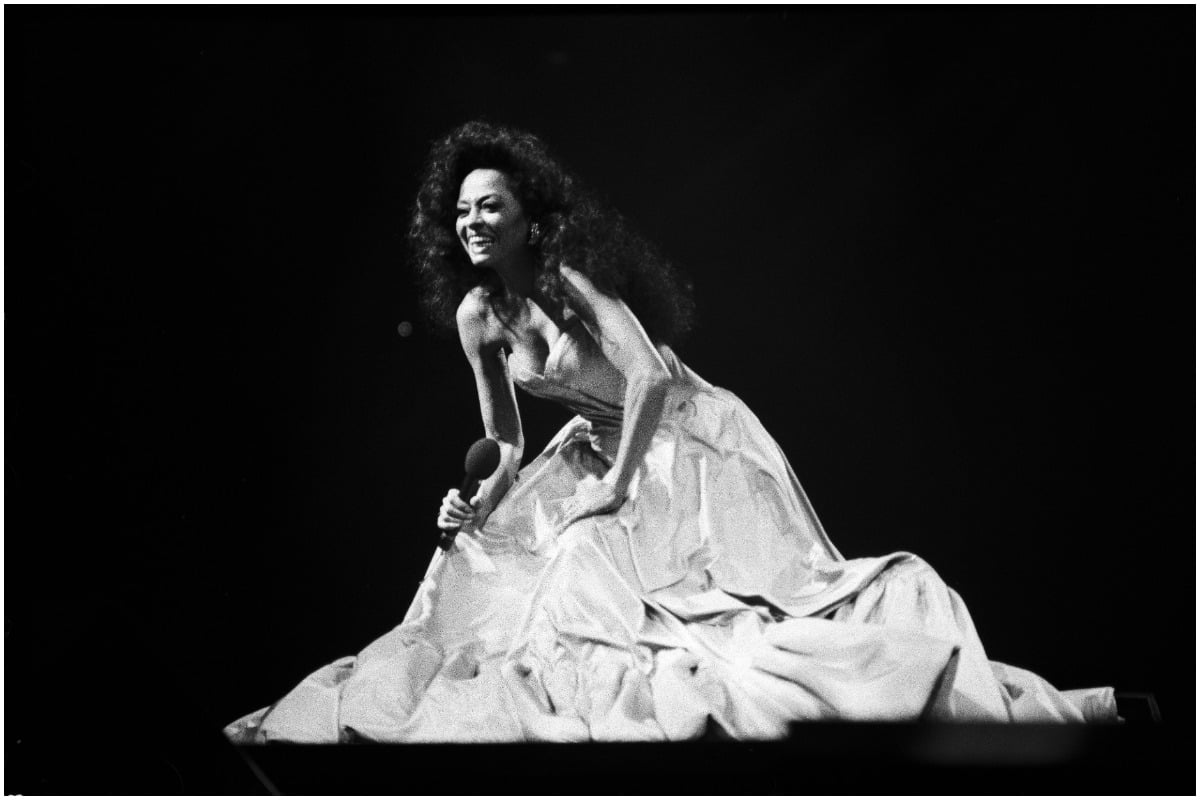 After spending several years at Motown without any hit records, the Supremes ultimately found success. Through their first big hit, "Where Did Our Love Go?" the group toured worldwide. However, Ross left the Supremes in 1970 to work on her solo career. Following the success of her debut album, Diana Ross, the singer created over 20 albums and starred in films The Wiz and Mahogany. 
In a 2011 interview on The Oprah Winfrey Show, Ross said she doesn't plan to retire from music. Nonetheless, the artist is aware that there will come a time when she has to quit singing. 
"I think that, if my voice changes, because your voice does change, then it's time for me not to sing," Ross explained. "I don't want to be singing and sounding bad."
Diana Ross wants to 'age gracefully'
While she has an expiration date for her music career, Ross said she intends on looking her best as she continues performing. The "Upside Down" singer told Winfrey that she wants to "age gracefully" in Hollywood. She does so by staying away from age-defying products and brushes up on her technological skills.
"I've embraced the computer, I actually go to the Apple store, and I take a one-on-one class so I cannot get to be an old person," she explained while laughing with Winfrey. 
Is the 'I'm Coming Out' singer on Instagram?
Almost a decade after her Oprah appearance, Ross proved she can adapt to the times. In 2017, the "You Can't Hurry Love" singer joined Instagram. Ross currently has over 500,000 followers and frequently posts on her page. Most recently, the legend promoted her new single, "I Still Believe," which will be on Ross' album, Thank You. 
https://www.instagram.com/p/CSp8QJIJkGs/
"Go to dianaross.com to listen to a sample of ONE OF my new songs, "I Still Believe," she captioned under an Instagram video. "At the menu bar, click "Listen Now."#dianarossthankyou
Thank You will be Ross' first album in 15 years. The singer's last project was I Love You, which she released in 2006. In addition to promoting her new album, Ross uses her social media apps to encourage her five children- Rhonda Ross Kendrick, Tracee Ellis Ross, Chudney Ross, Evan Ross, and Ross Naess.
Source: Read Full Article