Tom Petty Said George Harrison Helped Get 'Free Fallin' Recorded After His Record Company Denied It
Before Tom Petty and George Harrison worked together in The Traveling Wilburys, Petty wrote one of his most popular tunes, "Free Fallin.'" He recorded the song and showed his record company, but they rejected it. That didn't fly with George. The ex-Beatle worked his magic, and suddenly a famous record executive was interested in it.
Tom Petty said George Harrison helped get 'Free Fallin' recorded
In 2017, Petty was honored at the MusiCares Person of the Year Gala. In his acceptance speech, The Heartbreakers frontman talked about his music career.
He looked out into the crowd and gave shout-outs to record executive Mo Ostin and George's widow, Olivia Harrison. Seeing them reminded Petty of when George helped get "Free Fallin'" made.
"And so much has happed to me that you wouldn't believe," Petty said (per the Recording Academy's Medium). "I'm not gonna try to tell it all to you, but I'm thinking right now about one particular thing. I was looking out there — I know so many people here. Mo, Mo and Olivia are out there. I love Mo and I love Liv.
"Me and George Harrison and Jeff Lynne one night were at Mo Ostin's house — this was before, we were just working on the idea of the Traveling Wilburys — and I had written this song 'Free Fallin" and done the record and taken it to my label, MCA. And they rejected the record. And that had never happened to me before. I was like, wow, what do I do?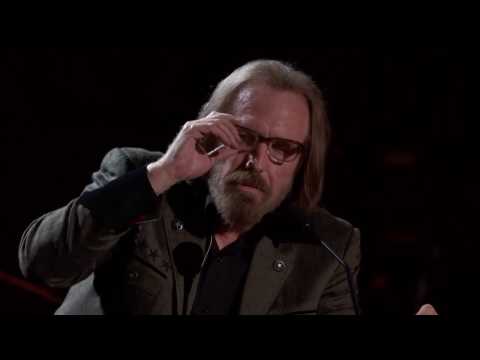 The singer wrote 'Free Fallin' to amuse another Wilbury
George might have had a hand in getting Petty's "Free Fallin'" recorded, but Petty wrote the song to amuse another Wilbury, Lynne. They co-wrote the song.
During an interview with Billboard, Petty said, "Jeff Lynne and I were sitting around with the idea of writing a song and I was playing the keyboard and I just happened to hit on that main riff, the intro of the song, and I think Jeff said something like, 'That's a really good riff but there's one chord too many,' so I think I cut it back a chord and then, really just to amuse Jeff, honestly, I just sang that first verse."
Soon, Petty became synonymous with the song. Petty told GQ, "There's not a day that goes by that somebody doesn't hum 'Free Fallin" to me or I don't hear it somewhere. It's become synonymous with me, I guess. But it was really only 30 minutes of my life."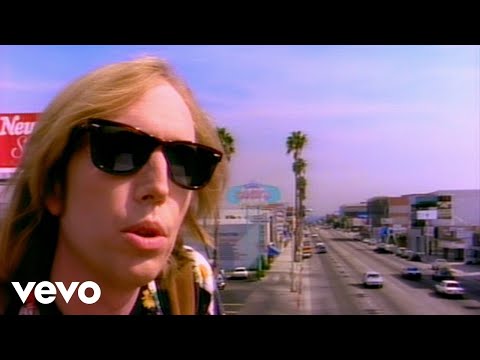 Petty felt blessed having known George
George didn't just get Ostin interested in "Free Fallin.'" He did many other things to help Petty throughout their friendship. George was one of Petty's biggest influences.
The first night that Petty and George hung out, there was a mysterious hurricane in London. Petty knew he and George would have a tight relationship from then on. They worked well together with the rest of the Traveling Wilburys and loved to have late-night ukulele jam sessions.
When George died, Petty realized it wasn't only him who was in mourning. In a special edition of Rolling Stone called "Remembering George," Petty said he felt blessed having known George. "It's the only time in my life, really, that I had been that close to somebody — outside of like my mom dying or something. I loved him so much, and if he had never played a note, I would have been so blessed to have him in my life."
Petty missed George's "unbridled enthusiasm" more than anything else. Hopefully, they're having a ukulele jam session wherever they are.
Source: Read Full Article