'When Doves Cry': Prince Said 'No One Would Have the Balls' to Do What He Did With the Song
Prince is known for many iconic songs, from "When Doves Cry" to "Kiss." The beloved artist, a stunning performer who broke barriers, forged his own path every step of the way. Prince first burst onto the music scene in the late '70s, after years of working hard to perfect his craft. His hit songs were unlike any others on the radio. And even after decades in the business, the artist still enthralled fans of all ages.
Sadly, Prince passed away in 2016 at a tragically young age. But his music lives on due to the risks he took. He once noted how crafting "When Doves Cry" involved a particularly bold move.
'When Doves Cry' was a breakthrough song for Prince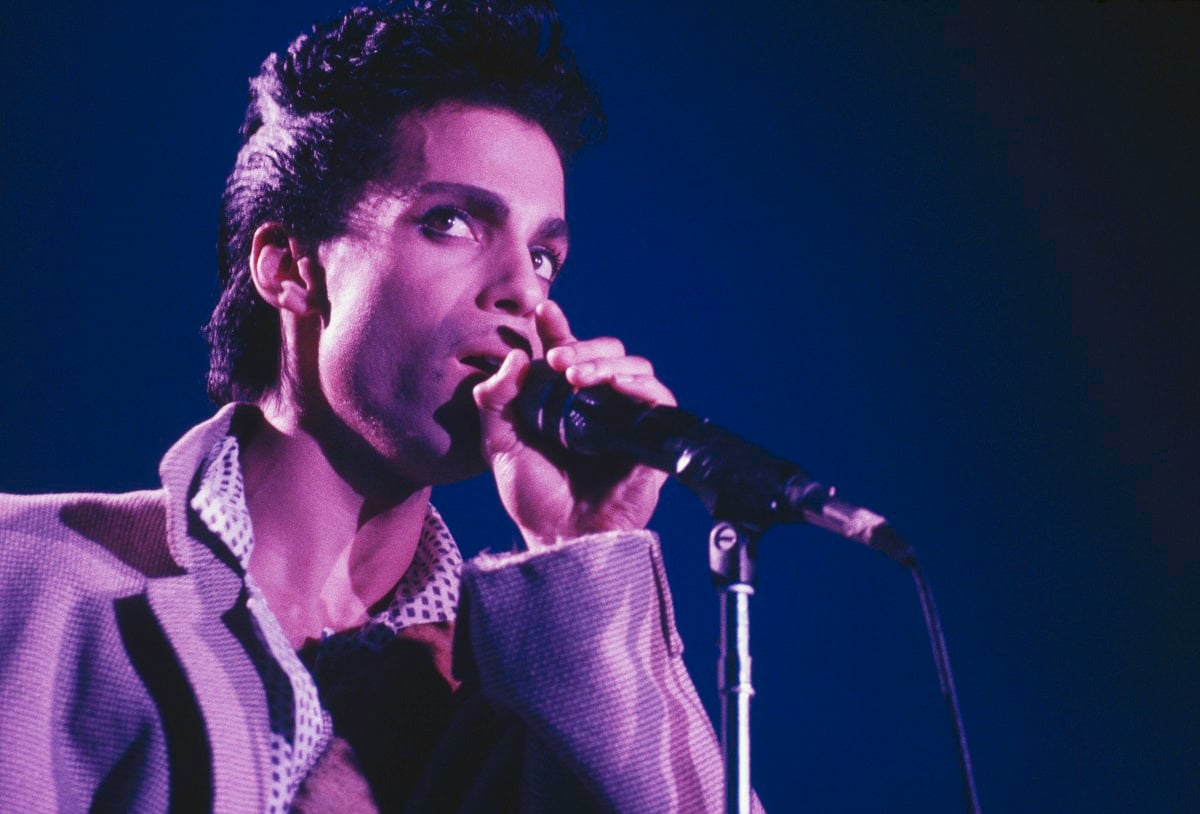 By 1984, Prince had already been making music for many years. After years of toiling on side projects and performing for audiences all around the United States, he launched his passion project, the rock film Purple Rain. In conjunction with the release of the film was a slew of new songs that Prince wrote to serve as a movie soundtrack as well as a standalone studio album.
One of those songs was the chart-topping hit "When Doves Cry." It became one of Prince's biggest songs ever, reaching the top of the Billboard charts and ultimately becoming the artist's first Billboard Hot 100 No. 1 single.
There are many stories about how the song came to be, with Fleetwood Mac singer Stevie Nicks claiming that Prince took inspiration from her tune "Edge of Seventeen," and others claiming that Prince based the song on a longtime love affair. Whatever inspired the song, "When Doves Cry" made records and launched Prince to a new level of superstardom. 
Why did Prince say that it took 'balls' to make?
Prince tried something different with "When Doves Cry." As he later revealed, however, Prince knew that the eccentricities that he built into the song would end up bringing him major acclaim. According to an engineer who worked on the song (via Rolling Stone), Prince claimed when he was mixing "When Doves Cry" that "nobody would have the balls to do this. You just wait — they'll be freaking."
Prince was referring to the fact that he made the deliberate, last-minute decision to remove the bass track from "When Doves Cry." Most major records at the time featuring a harder, more traditional rock sound. So Prince's decision definitely set "When Doves Cry" apart from the rest.
Of course, his hunch paid off, and the song climbed the charts in record time. Prince's accompanying music video, which featured the artist rising from a bathtub in seductive fashion, certainly helped the song's popularity. In 2021, Rolling Stone declared "When Doves Cry" No. 37 on its list of the 500 Best Songs of all time.
'When Doves Cry' is still a popular song to this day
In the years after "When Doves Cry" was released, Prince went on to create many more hit songs. He reached the pinnacle of fame and fortune, remaining controversial right up until the end. Prince never played by the rules, and always preferred to make a bold statement. And just as with "When Doves Cry," his hunches usually paid off.
In the wake of the artist's untimely death in 2016, "When Doves Cry" started charting again. Fans all over the world turned to the song as a way to honor Prince, and to this day, the tune is considered to be one of rock and roll's most powerful, influential songs. 
Source: Read Full Article