18 Insider Secrets Disney Park Employees Wish You Knew
No one understands the inner workings of Disney better than the people who work there. From the lucky ladies who get to dress up like princesses to the endlessly knowledgeable members of the sanitation staff, every person who gets a paycheck signed by Walt Disney has a secret to share with the public.
Knowing the inner workings can help make your next vacation more enjoyable — after all, Disney employees have the inside scoop on everything from when the ride lines are shortest to which upsells are a total waste of money.
Want to visit Disney like an insider? Read on for the top secrets that Disney park employees wish you knew.
1. Learn the secret language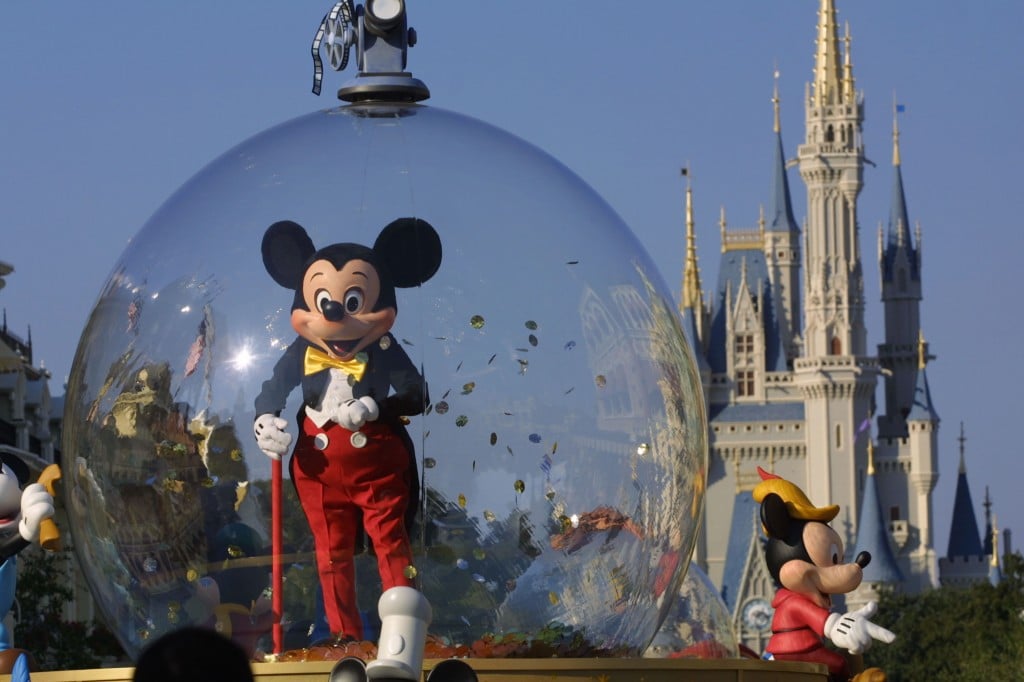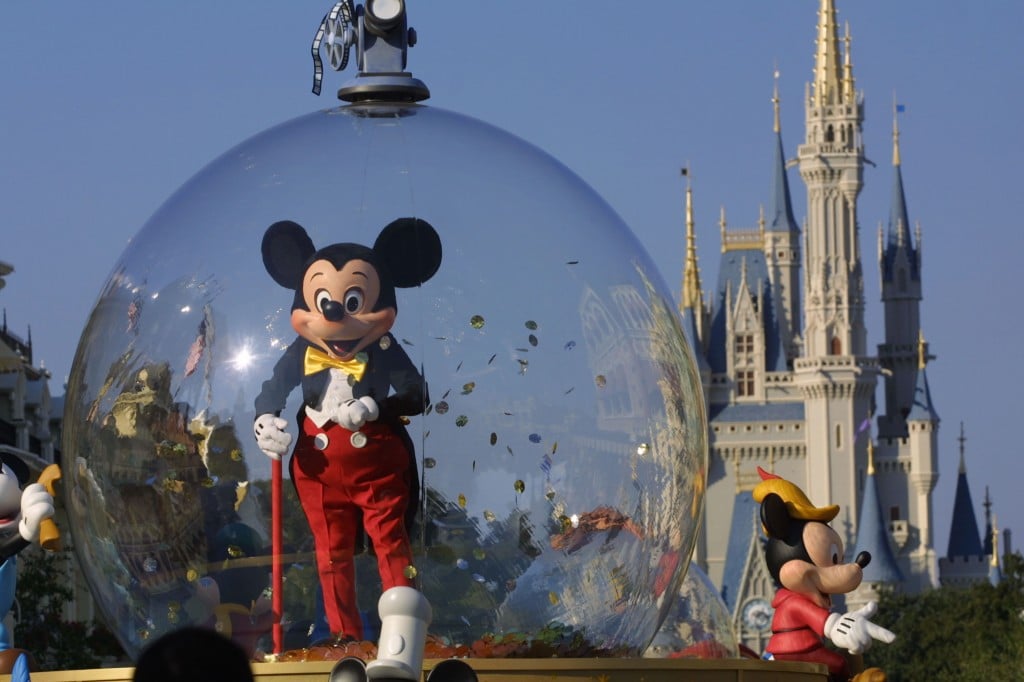 There are all sorts of secret codes. | Joe Raedle/Getty Images
Most of the code words used by Disney park employees have become public knowledge over the years. Ever hear of a Code V? That's vomit. Code P means someone urinated in the park, while white powder alert indicates that someone is attempting to sprinkle their deceased loved one's ashes somewhere in the park. This happens more than you might think — and it can get you banned from the park for life.
Next: Just don't call them employees.
2. They're not actually employees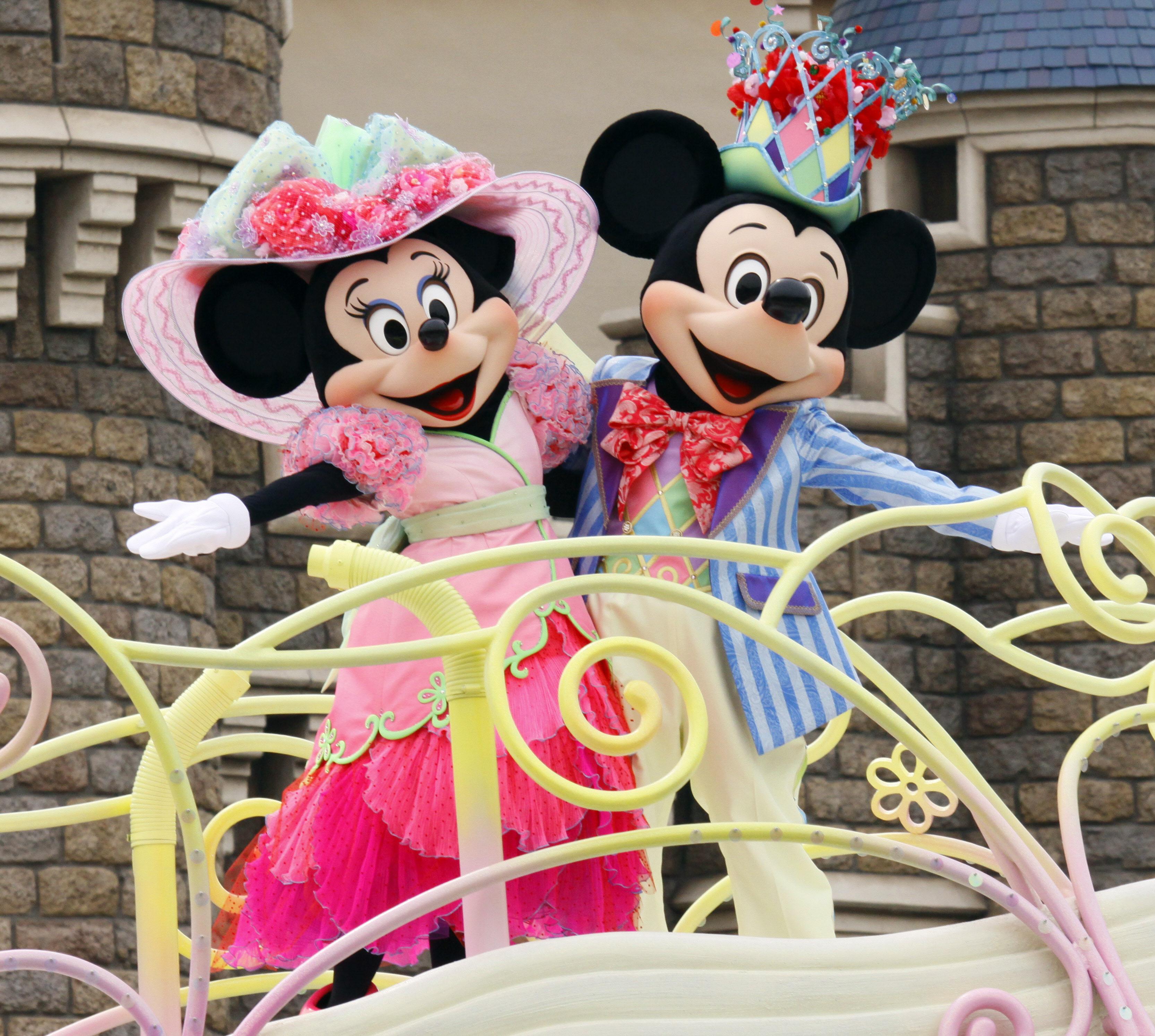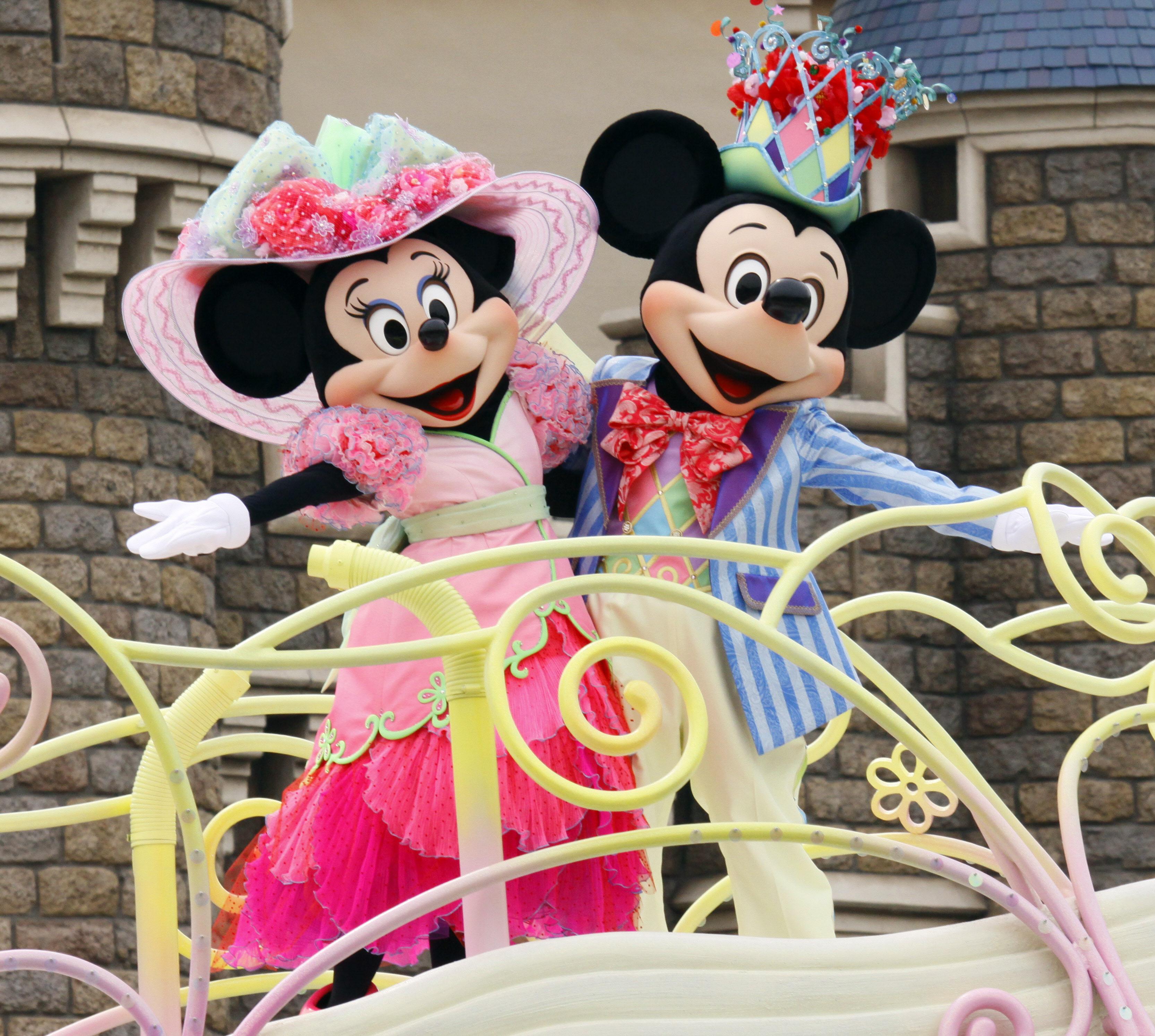 They're 'cast members' not employees. | Yoshikazu Tsuno/AFP
The verbiage for people working at Disney is very specific. They're not really employees or workers — they're considered "cast members."
This small distinction is important. It indicates that working a shift at Disney is like putting on a show, and the members of the audience are considered guests, not customers. The whole experience is intended to be constant and immersive, which is part of what makes Disney parks so magical.
Just be aware if you hear someone being referred to as a "treasured guest" — that's staff code speak for a rude or difficult visitor.
Next: Save money on character breakfasts.
3. Meet the Disney characters for breakfast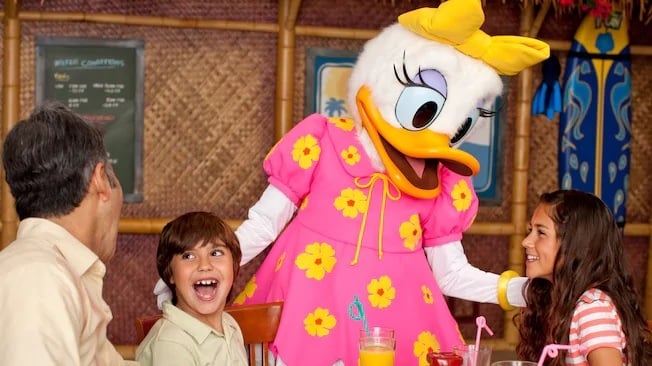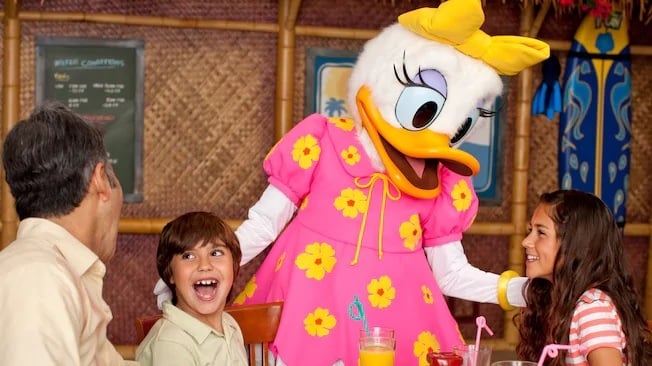 It's cheaper than dinner. | Disney
One surefire way to ensure you get the perfect photo op with your favorite Disney character is to sign up for a dining experience. These meals are kind of pricey, but when you opt for breakfast instead of dinner, you can save a little bit of money and still get the same benefits.
Next: Some princesses are cooler than others.
4. Not all princesses are popular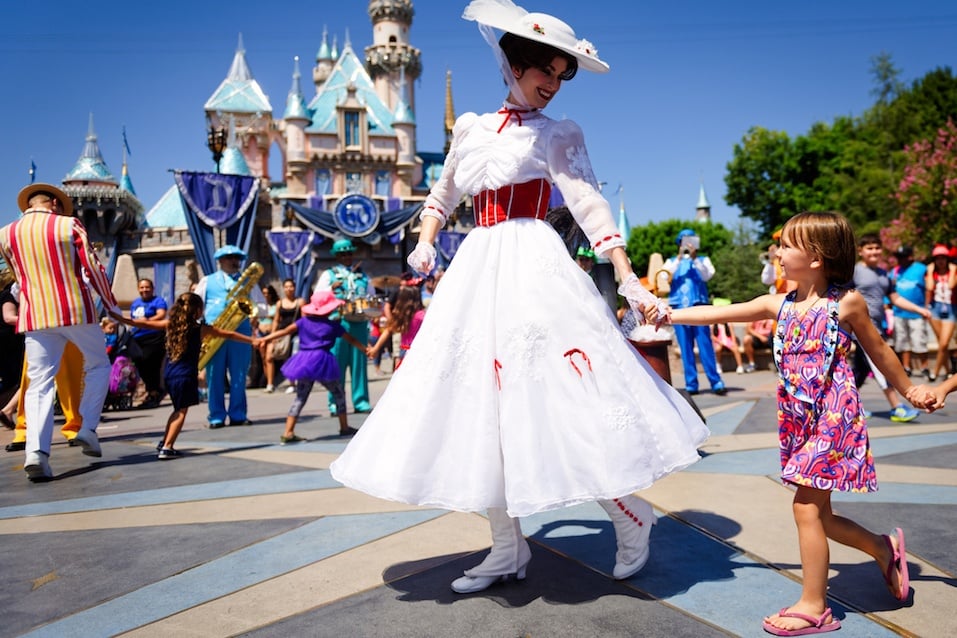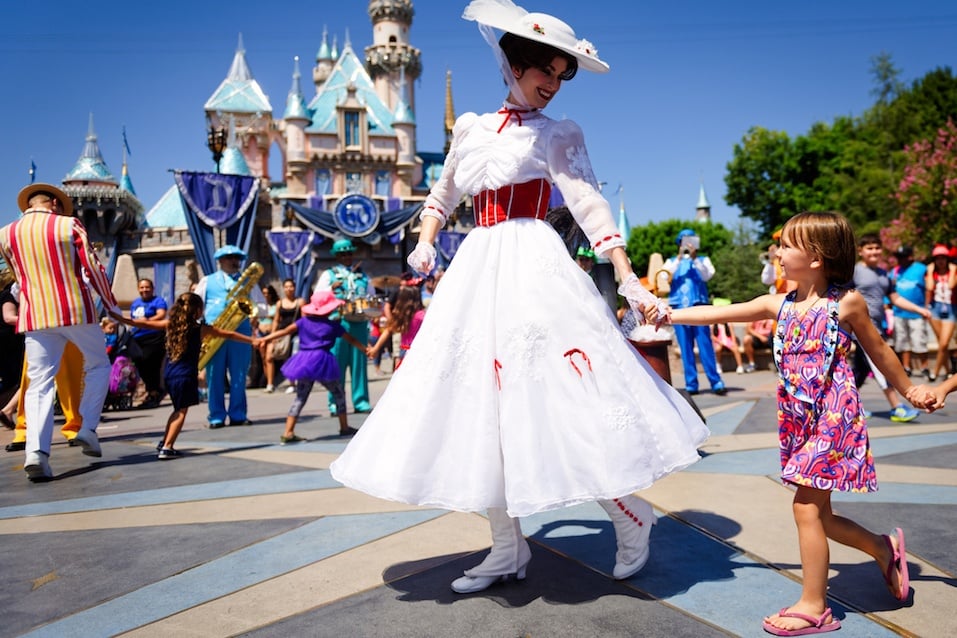 Poppins is apparently not in the 'cool' crowd. | Smckenzie/iStock/Getty Images
Disney alums admit that there's a bit of a hierarchy amongst the princesses.
According to one former cast member: "Some of the break rooms are like the high school cafeteria where the 'cool' princesses (Elsa and Anna) sit on one side and make eyes at the 'old' characters (Snow and Poppins). Other face performers think they're on Broadway and demand respect and they hate not getting it."
Next: Someone will see you breaking this rule.
5. People are always trying to have sex in the park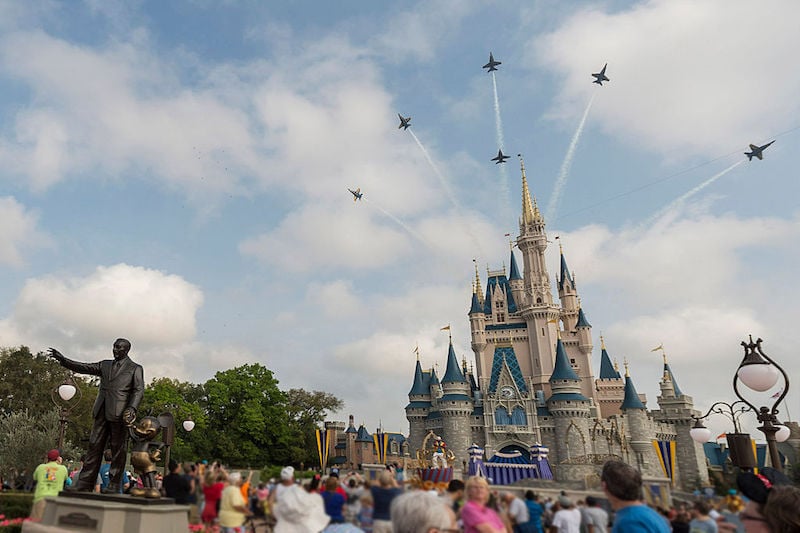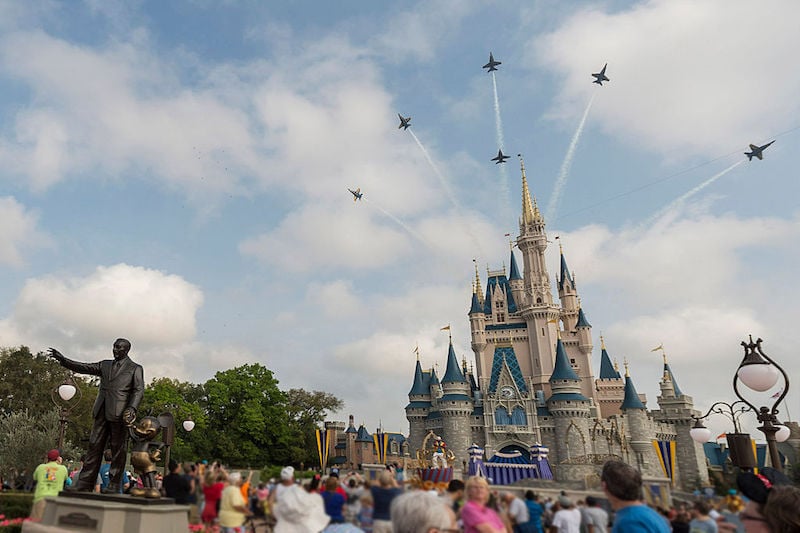 There are cameras everywhere. | Mariah Wild/Disney Parks via Getty Images
Just remember before you attempt this — if security doesn't catch you, the cameras definitely will.
Next: Here's the real reason for the Disney point.
6. The origins of the Disney point may surprise you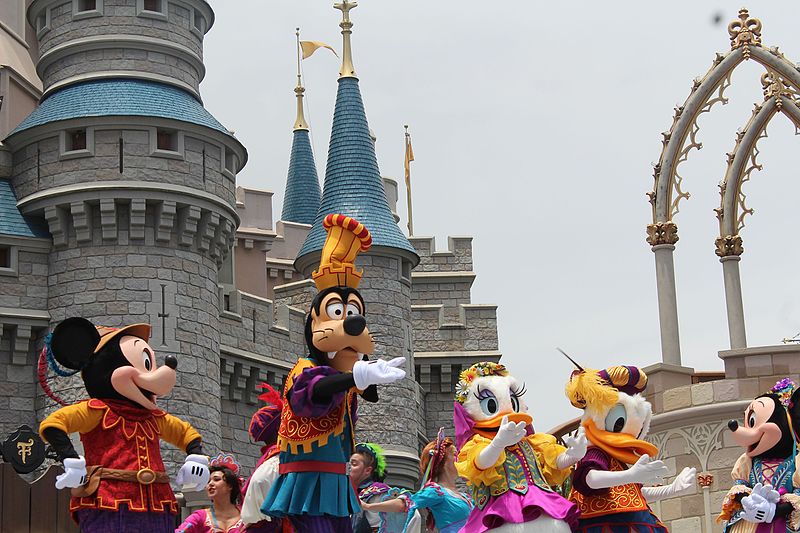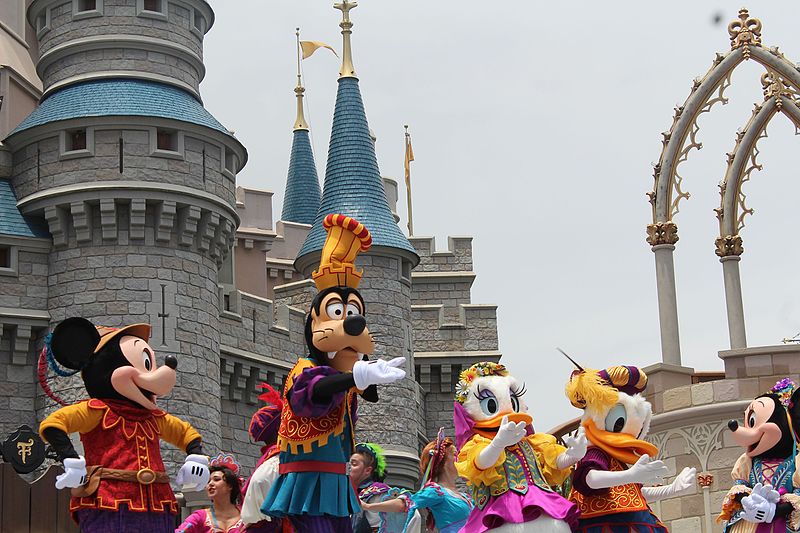 It's always two fingers. | Theme Park Tourist/Wikimedia Commons
When you ask for directions, Disney cast members are instructed to point you in the right direction using two fingers instead of one. Some believe that's because certain cultures find it rude to point with one finger. But there's also another theory.
Legend holds that there are photos of Walt Disney pointing to various areas of the park while holding a cigarette between his two fingers. The cigarette has since been edited out, but the point with two fingers remains.
No matter which story is true, the fact remains — the Disney point always includes two fingers, never just one.
Next: This is the best person to ask for directions.
7. Ask custodians for directions
If you're lost, ask a custodian. | EnchantedFairy/iStock/Getty Images
If you're not sure how to get somewhere in the park, the best person to ask is a member of the custodial staff.
Most cast members are prohibited from leaving their specific areas, so they'll have to Disney point you in the right direction. The only employees who don't have to follow this rule are custodians. So not only do they know the park inside and out, but they'll also be able to lead you right where you need to go.
Next: You can only meet this character in one place.
8. There's only 1 place you can meet the Beast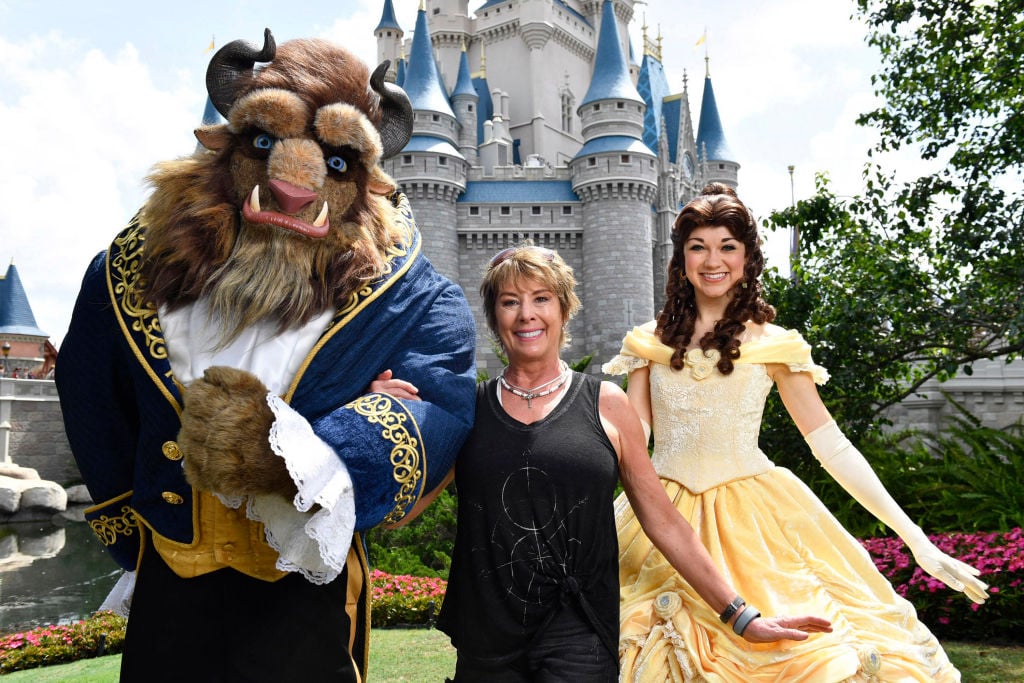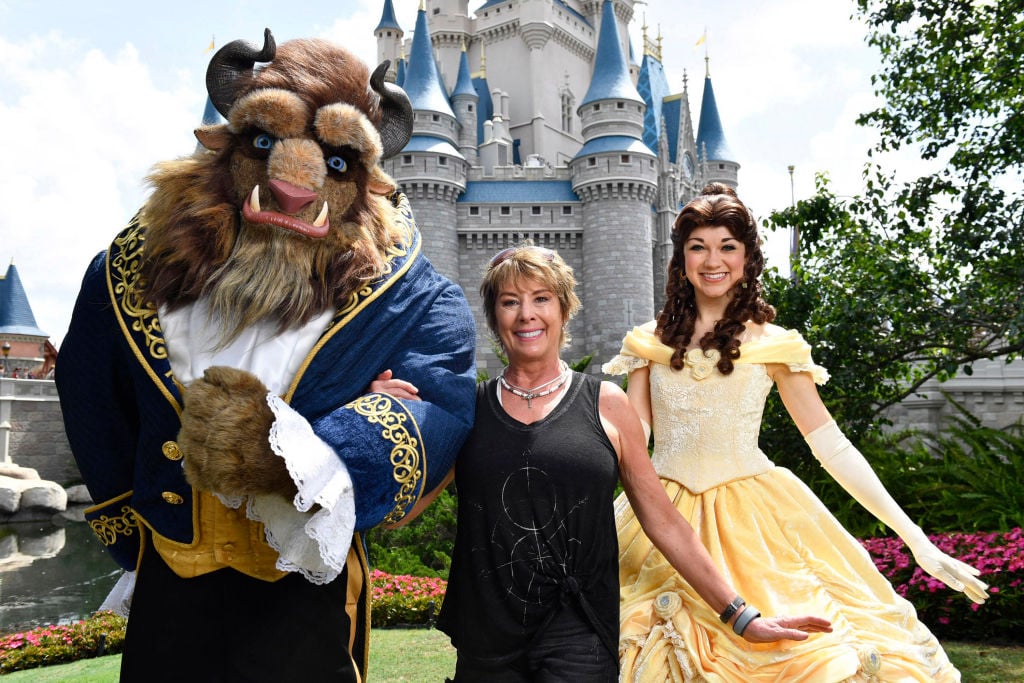 The Beast may be hard to spot. | Chloe Rice/Disney Parks via Getty Images
You'll find most Disney characters roaming the streets or attending character breakfasts, but there's one popular person you'll only see in one place. Beauty and the Beast fans must head to the Magic Kingdom's Be Our Guest Restaurant to catch a glimpse of the Beast.
Be sure to book this experience ahead of your trip — rumor has it that dinner reservations often sell out months in advance.
Next: Save money on food this way.
9. There are a few easy ways to save money on food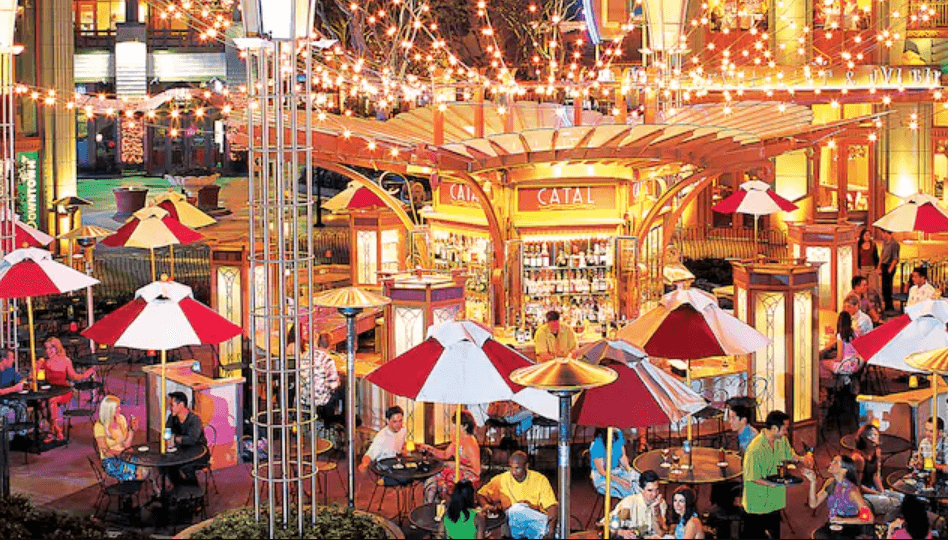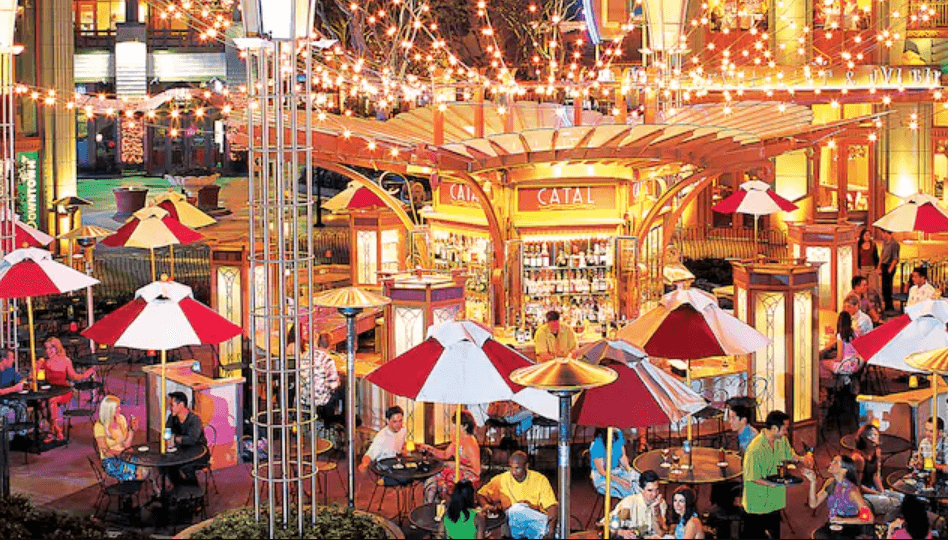 The kids menu will save you some cash. | Disney
First and foremost, packing a cooler and bringing into the park is the most cost-effective way to eat your meals during a Disney vacation. But even if you don't do that, you can always order off the kid's menu at fast food restaurants. The meal will be cheaper, healthier, and served in a more reasonable portion size, which will help your waistline.
This trick won't work when you're dining in. But if you're eating on the go, no one will bother you about ordering a few kids meals.
Next: This is the best place to meet Mickey Mouse.
10. Head to EPCOT for character appearances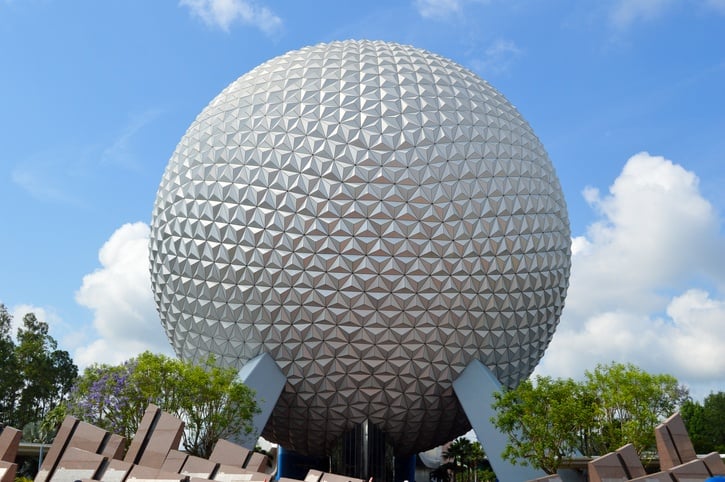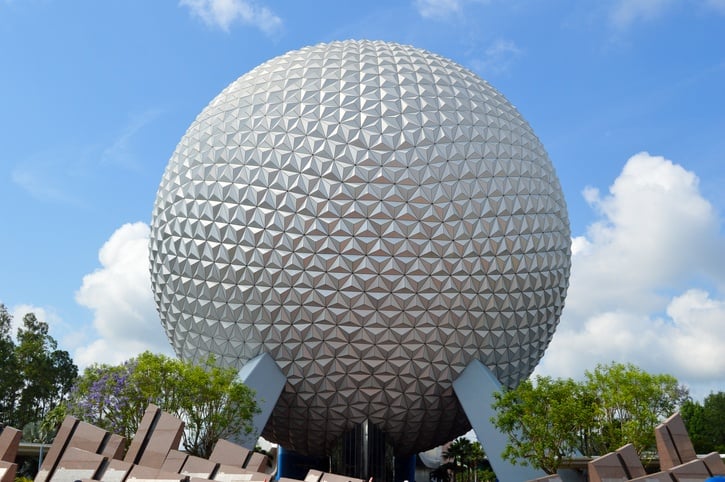 Certain are only spotted at EPCOT. | Russell102/iStock/Getty Images
There's a chance that you'll spot rarely seen characters training at the International Gateway in EPCOT between the United Kingdom Pavilion and the France Pavilion. A former seasonal employee said, "I saw Flynn Rider once. He usually only comes out for the Halloween or Christmas parties."
You can also meet up with Mickey Mouse, Minnie Mouse, and Goofy at EPCOT's Character Spot, which is less populated than the Magic Kingdom spots and is conveniently located inside the air conditioning.
Next: You won't hear these people speak.
11. Full-costume characters can't talk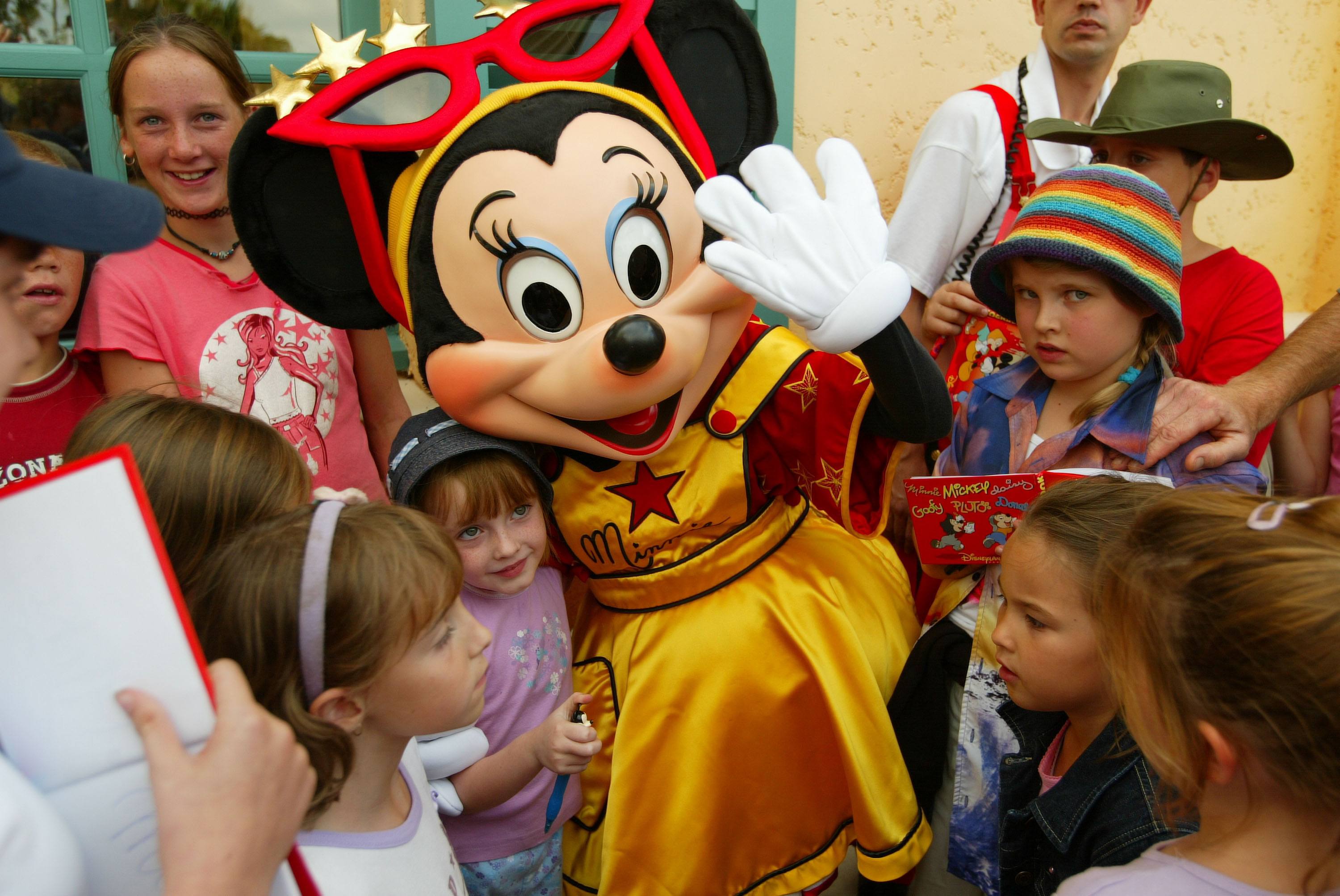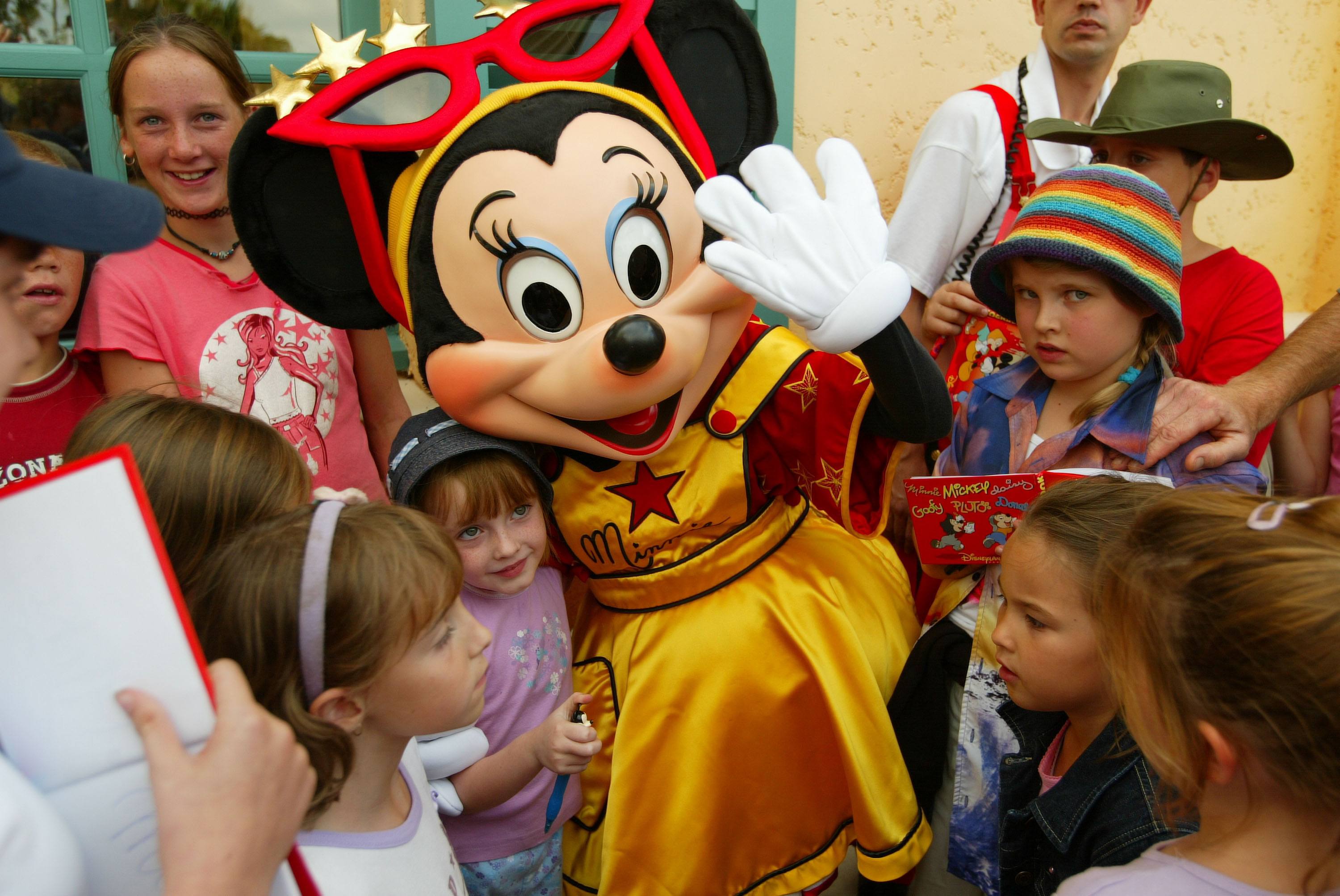 They're not allowed to speak at all. | Pascal Le Segretain/Getty Images
One former Goofy says you're wasting your time trying to have a verbal exchange with a costumed character — they're never allowed to speak, no matter what. You'll need to ask directions from someone else.
Next: This is the best time to get autographs.
12. Collect autographs first thing in the morning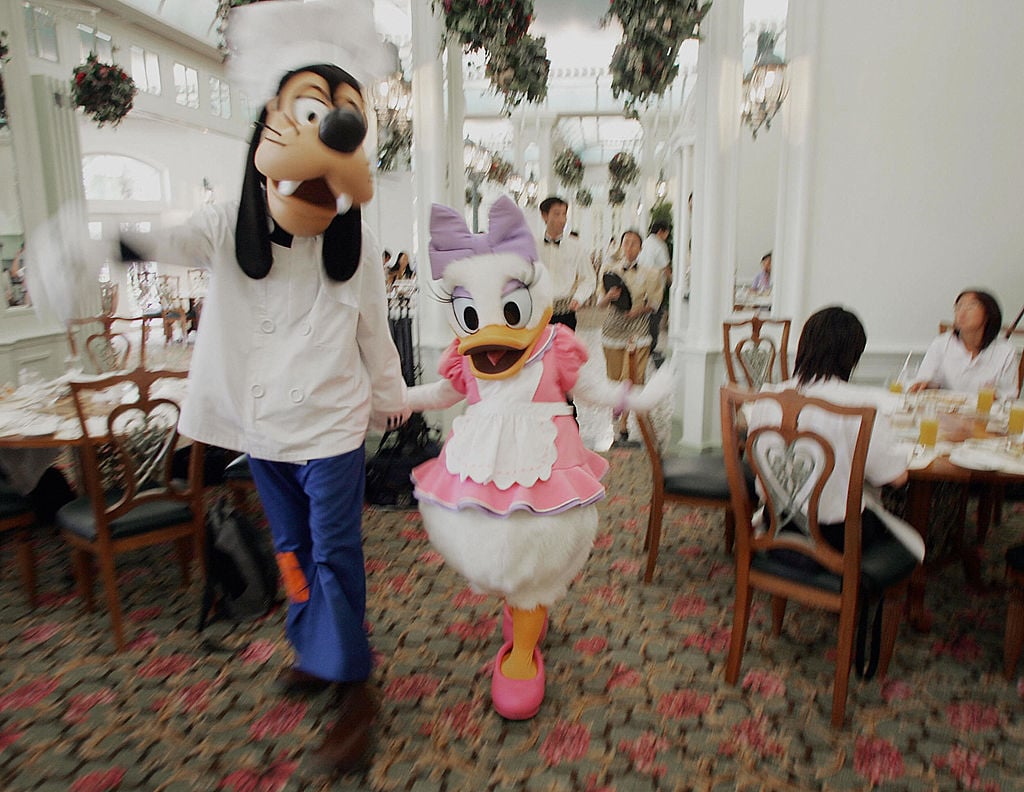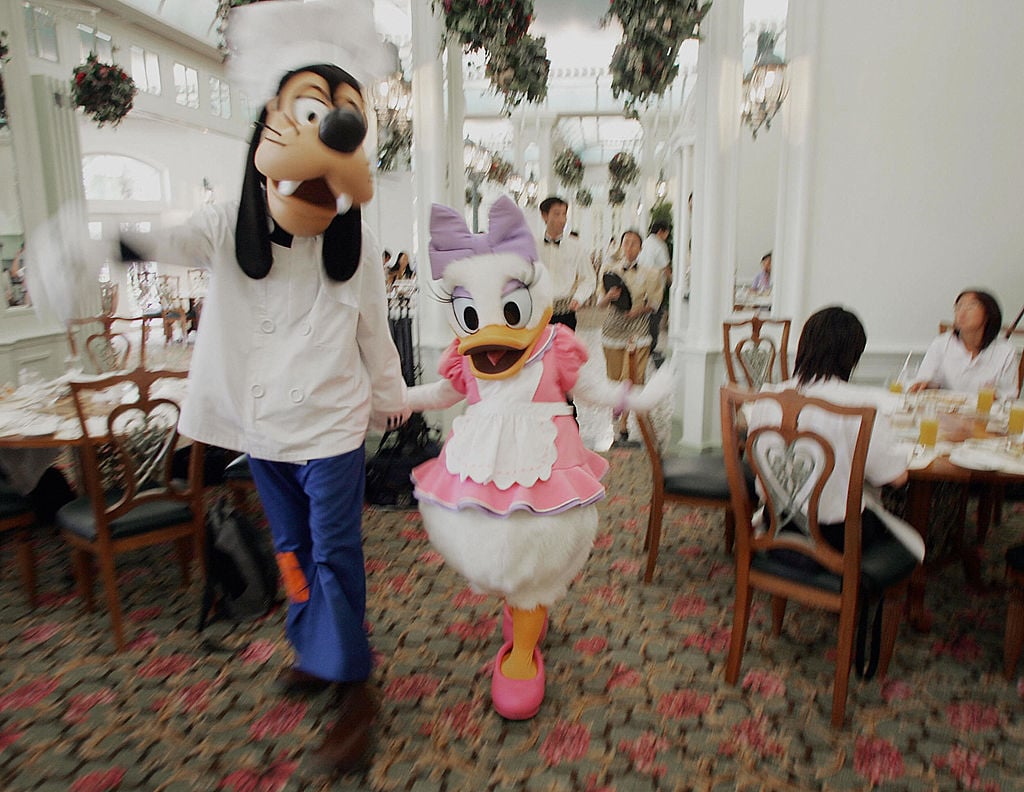 Get the autographs before the crowd. | Ted Aljibe/AFP/Getty Images
The best time to meet and greet with your favorite characters is bright and early before the crowds have tired them out. Some cast members report that being the first to arrive could come with added perks, like special poses or even a chance to go on a ride with the character.
Next: The ride lines aren't as long as you think.
13. Don't let long wait times discourage you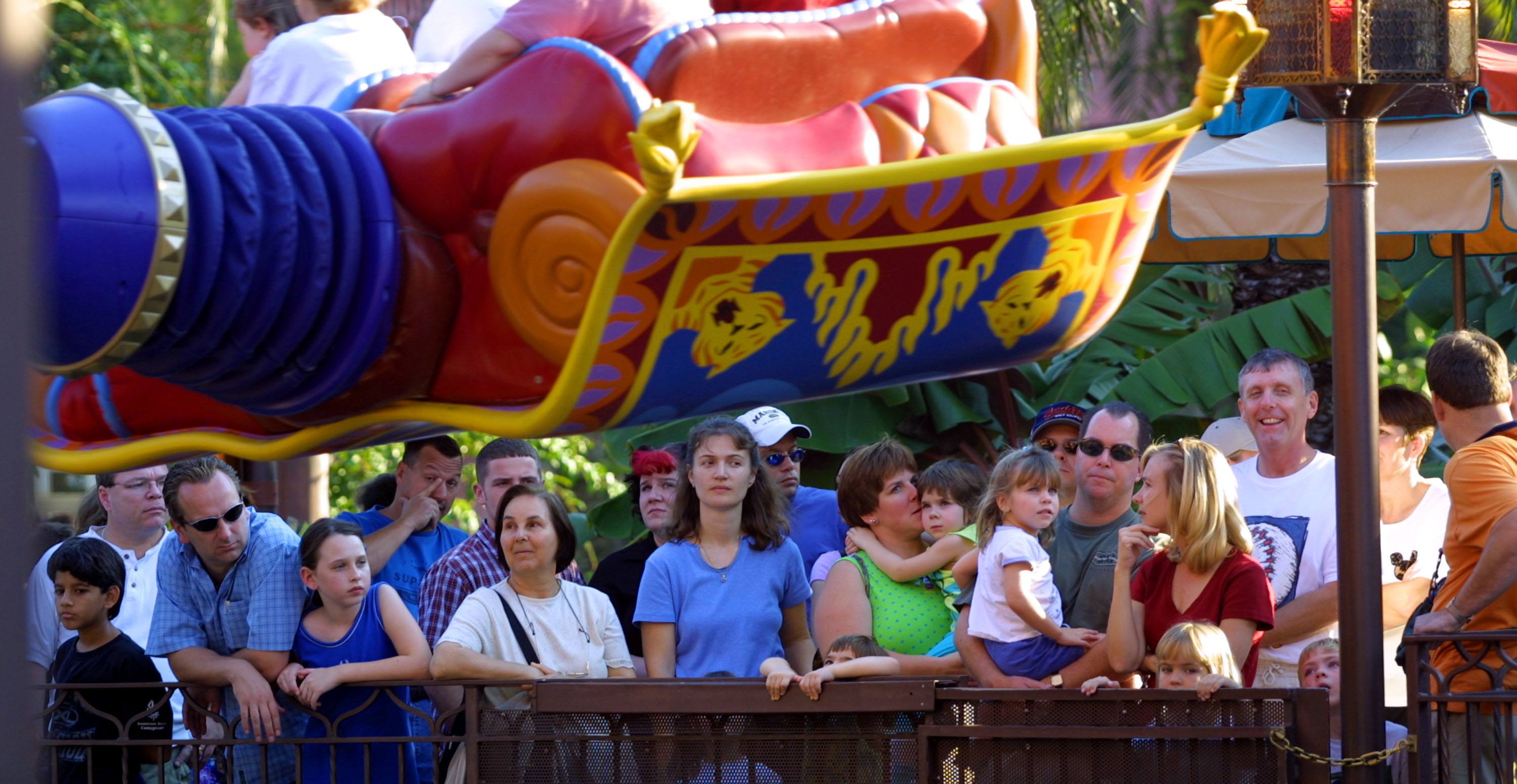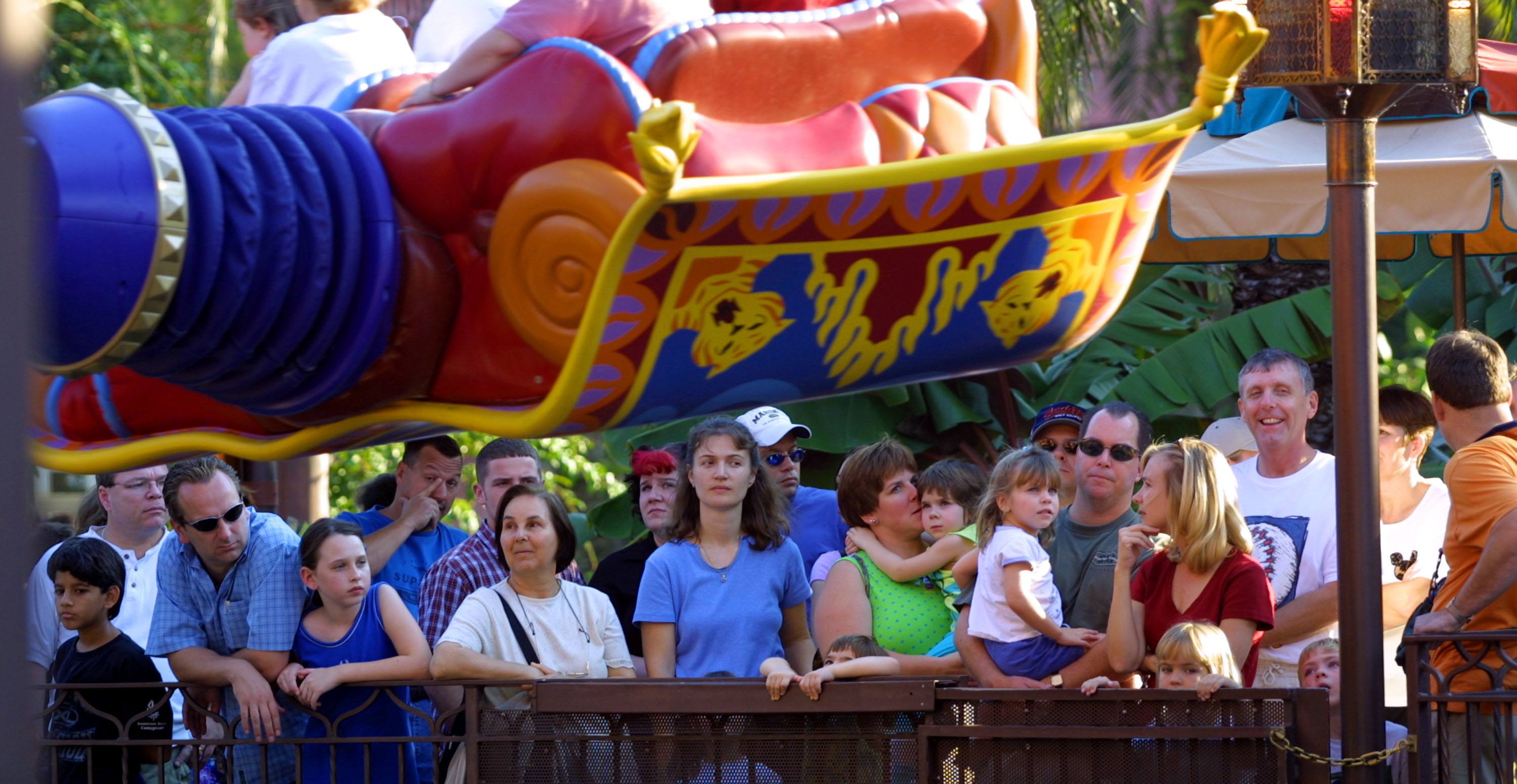 Get the longer lines out of the way first. | Joe Raedle/Getty Images
Is there a two hour wait for your favorite ride? Head that way immediately.
Long wait times typically discourage guests from queuing up, so the longer the estimated wait, the less likely people are to get in line. When the wait looks long, just assume it'll clear out quickly.
Next: This never happens at Disney.
14. You'll never see 2 of the same character at once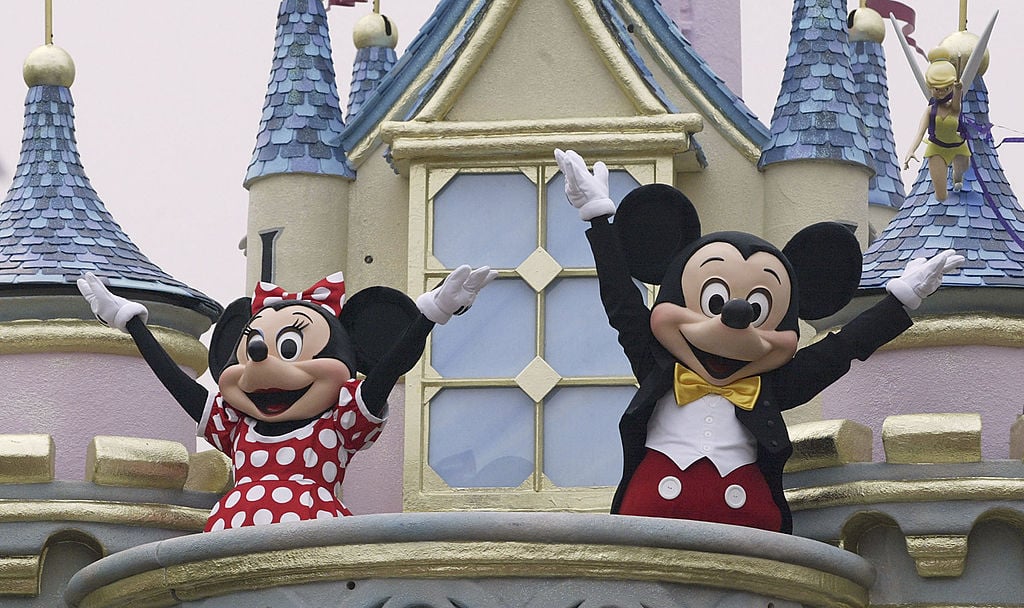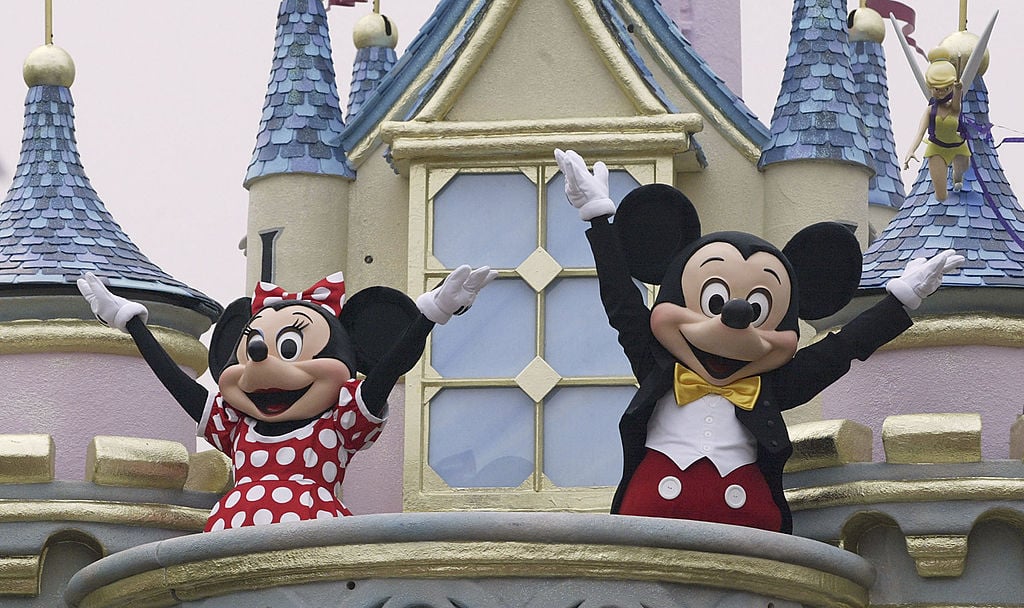 You won't see too Mickey's in the same spot. | MN Chan/Getty Images
Characters are carefully scheduled so you'll never catch sight of two Mickey Mouse cast members in the same spot. Disney does this to maintain the magic and make it seem like the characters are real rather than just actors.
Next: This is the best time to go on rides.
15. Visit the most popular rides at night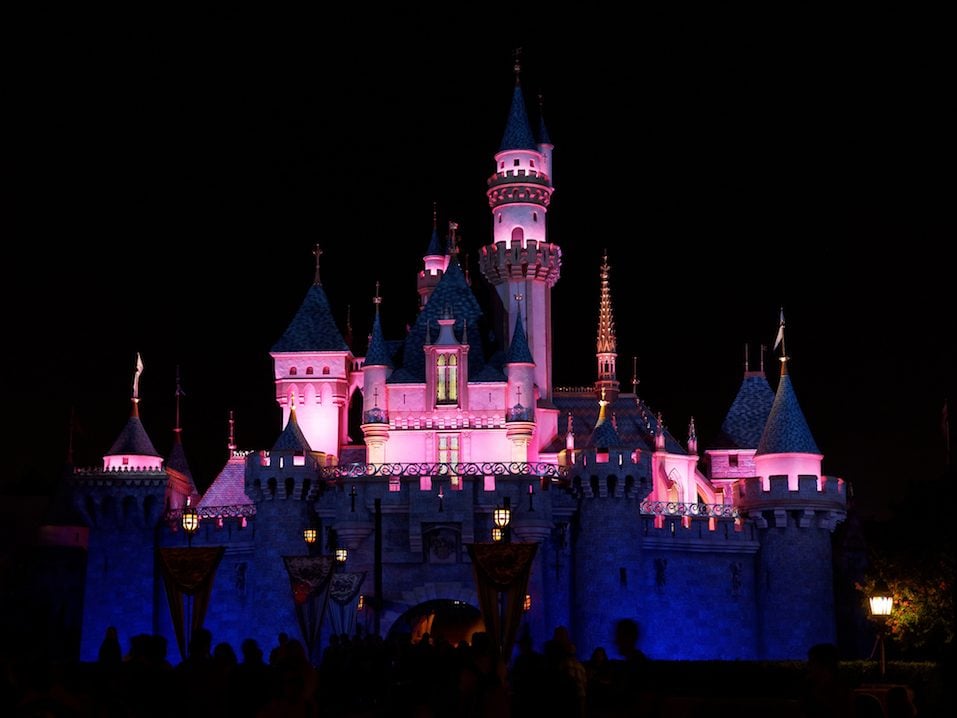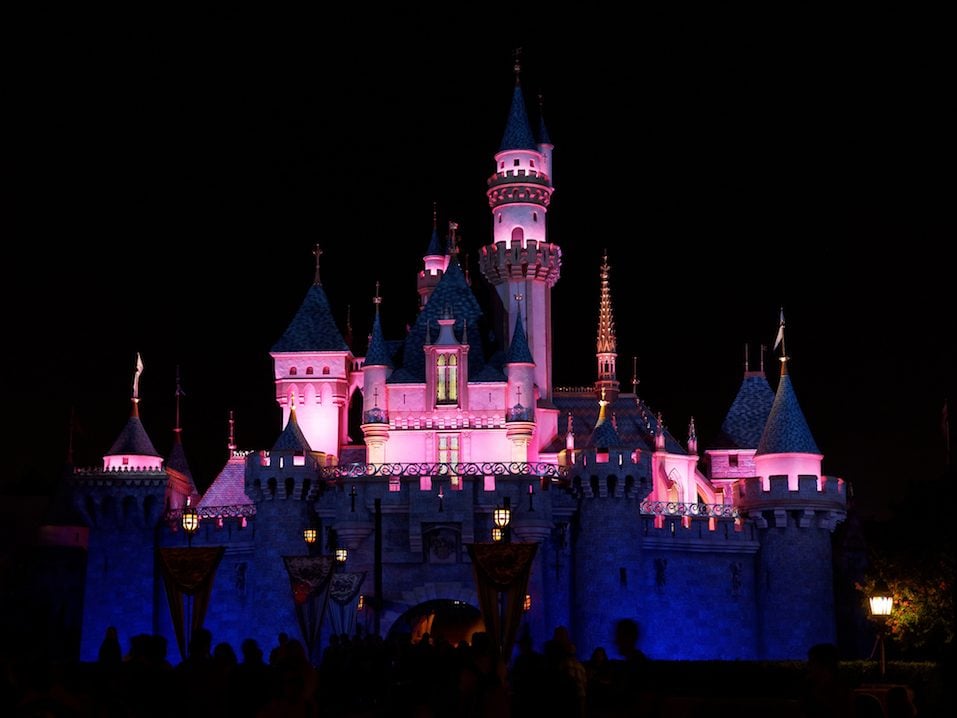 Disney at night is less crowded. | moophoto/iStock/Getty Images
Ride lines slow considerably during evening hours, especially during the fireworks show. Try to schedule your day so you're visiting these rides closer to closing time. The temperature will be cooler then, too.
Next: Beat the crowd with this trick.
16. Take advantage of Extra Magic Hours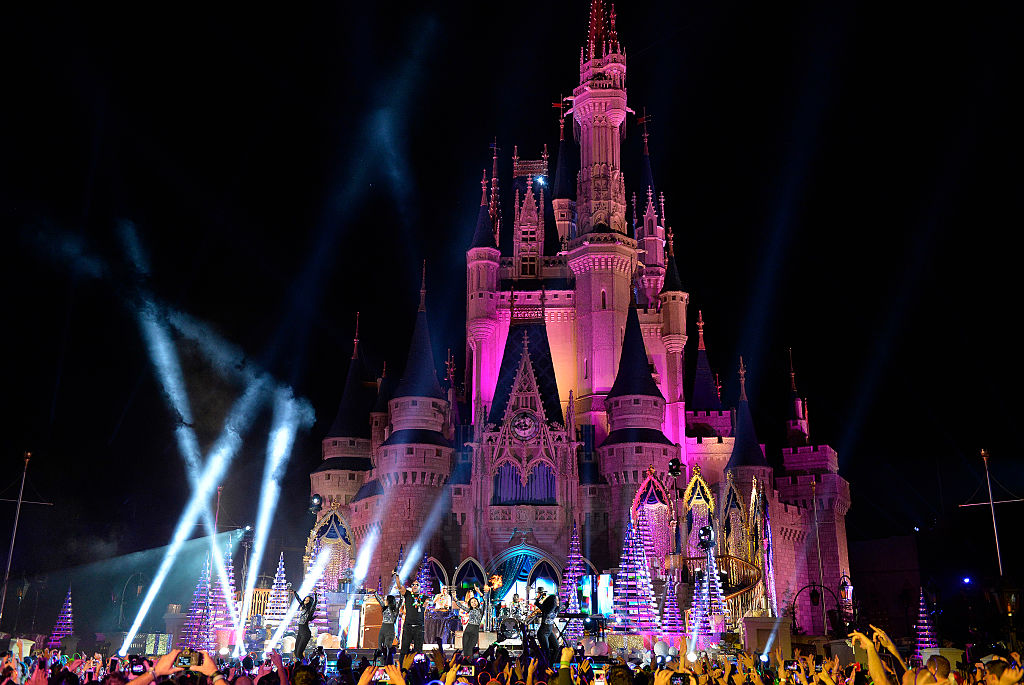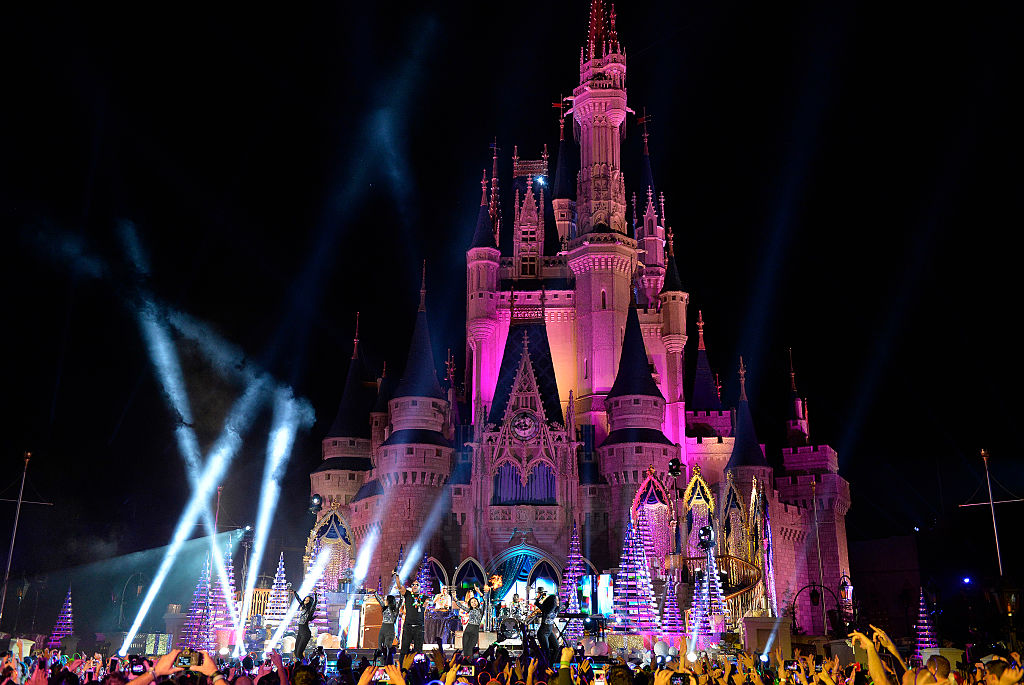 At certain resorts you can stay late. | Mark Ashman/Disney Parks via Getty Images
When you stay at certain Disney Resorts, you can visit the park both before they officially open and after they close. It's way less crowded during these times and the ride lines are never as long.
Magic Hours vary by day, time, and theme park, but they're usually from 7 a.m. to 9 a.m. and 9 p.m. to 12 p.m.
Next: Get recommendations from the people who know.
17. Cast members have the best recommendations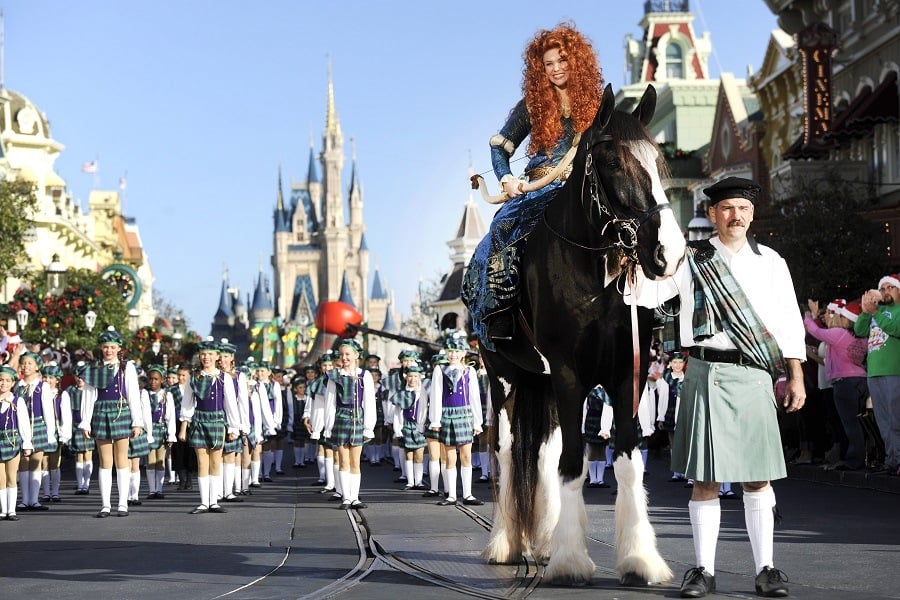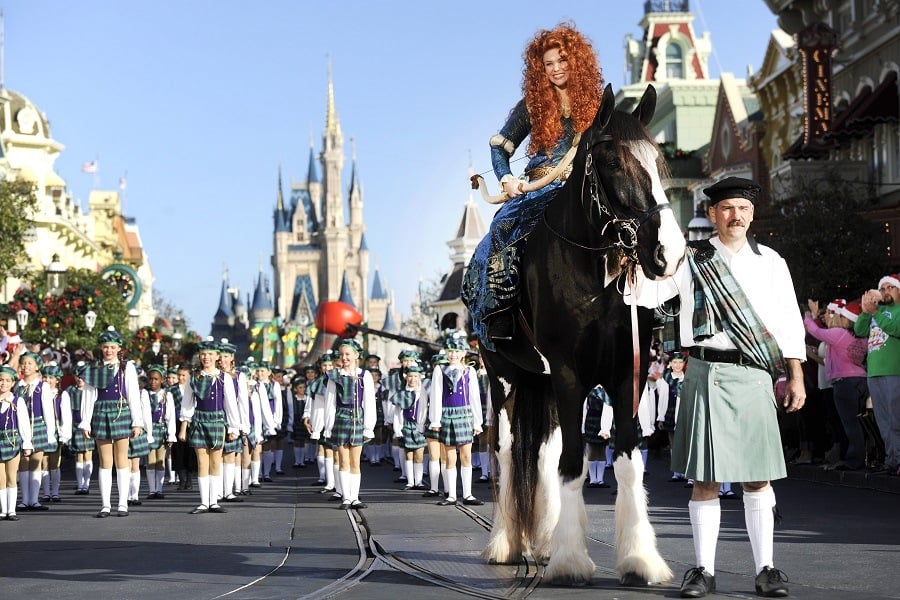 They know exactly what the best rides are. | Mark Ashman/Getty Images
You could scour blogs and online articles to try to figure out the best places to eat — or you could just ask a Disney employee.
Remember, park employees have eaten at all the restaurants and ridden all the rides. The more Disney park cast members you ask for suggestions, the better your experience will be.
Next: Someone is always watching.
18. Security is everywhere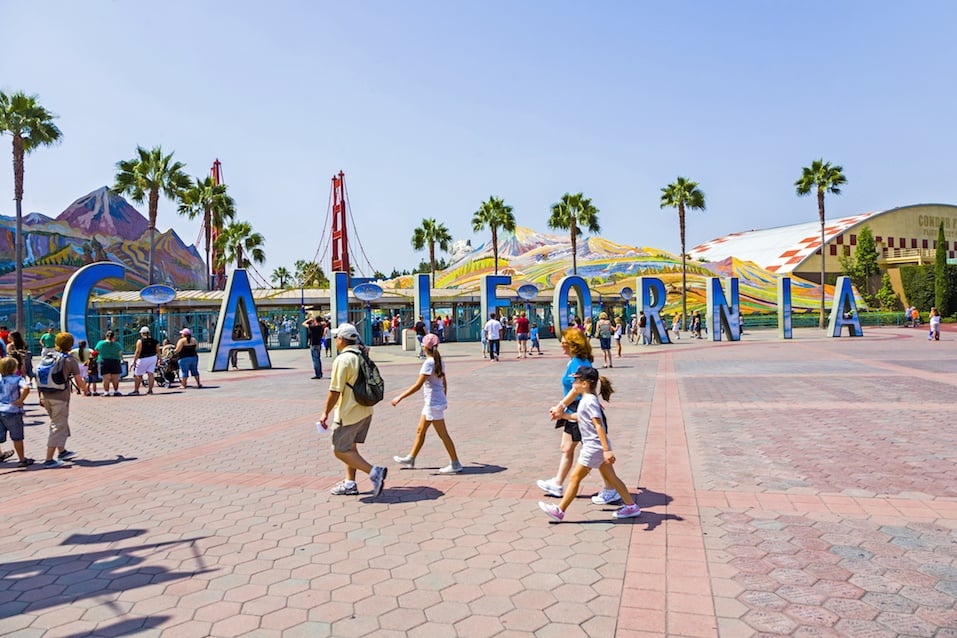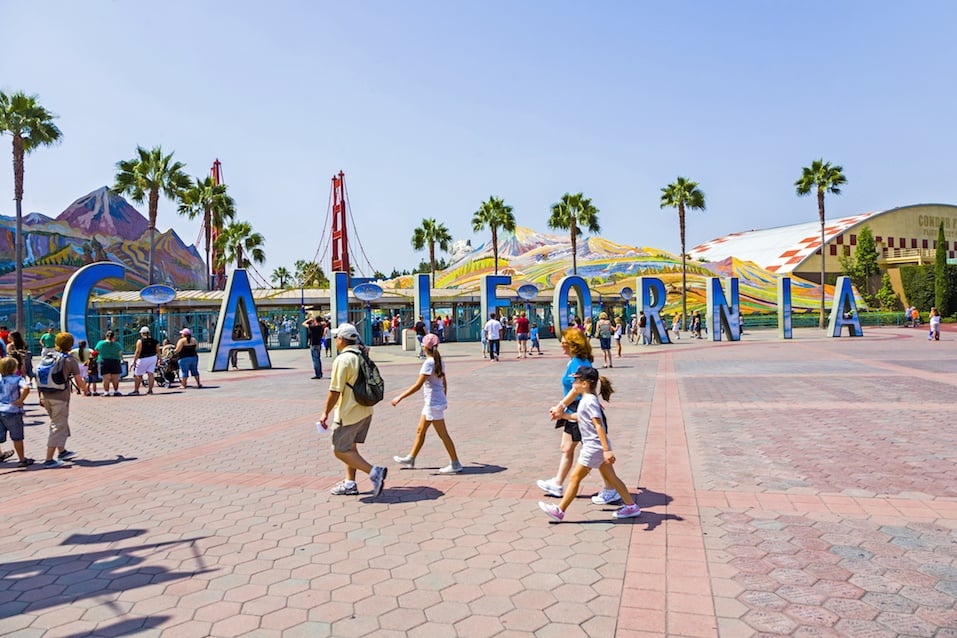 One of those tourists may actually be working for Disney's security team. | Meinzahn/iStock/Getty Images
Thinking of breaking the rules at Disney? Be careful. Cast members admit that you're never too far from a security guard, even if you don't recognize them. They often hide in plain sight by dressing up like characters or tourists, so you never know who they are.
Read more: You'll Never Believe What It Takes to Be a Princess at Disney World
Check out The Cheat Sheet on Facebook!
Source: Read Full Article