The Best Insider Secrets for Avoiding Long Lines at Disney
A trip to Disney is either a dream come true or a nightmare waiting to happen. The latter seems especially likely when you get to the park and see nothing but huge crowds and long lines. Nobody wants to spend their entire vacation waiting in line to get on a ride or elbowing through crowds of tourists just to take a photo of their favorite attraction.
Fortunately, there are some insider tips that can help you steer clear of the crowds and minimize the time you spend waiting in line. Read on to check out our best secrets for avoiding long lines at Disney World and Disneyland.
1. Learn how to use FastPass+
Take advantage of FastPass+. | iStock.com/AntonioGuillem
Undercover Tourist reports that one of the best ways to skip the lines is to learn to use FastPass+. Disney designed the system to help people avoid the lines at the busiest rides and attractions, so take advantage of it! Each day, you can select which rides you want to use FastPass+ for. You can make your selections on Disney's website or using the mobile app. To make sure that you get what you want, make your selections early. Or, you can decide as you go if you'd prefer more spontaneity. 
2. Enjoy Extra Magic hours
Visit during Extra Magic hours if you can. | iStock.com/Meinzahn
Another Disney-approved way to avoid the crowds? Visit the park during Extra Magic hours. If you stay at a Disney resort or hotel, you can enter the park an hour before it opens, or stay two hours after it closes. Sure, you'll share that perk with the thousands of other guests staying at Disney properties, but you definitely won't have to deal with the kinds of crowds you'd see in the middle of the day. On the other hand, if you aren't staying at a Disney property, consider avoiding a particular park the day it has Extra Magic hours. You may see bigger crowds that day, so it can pay to choose a different park.
3. Have a plan in place
Make sure you plan your day and know where you're going. | iStock.com/Princigalli
Undercover Tourist also advises that you make a plan — and stick to it. Try to decide what you want to do. Then, figure out the best order for your favorite rides and attractions. Failing to plan your route through the parks might not land you in longer lines or bigger crowds, but it also won't help you to make the most of your vacation days. Plus, you can always plan to hit the most popular areas of the park when other tourists are probably eating lunch or watching a parade. So in the long run, having a solid plan can save you time. 
4. Get to the park before it opens
Try to arrive at the park before it opens. | Brendan Smialowski/AFP/Getty Images)
Nobody likes waking up early when they're on vacation. But, if you want to beat the crowds, that's the best way to see Disney World or Disneyland. Undercover Tourist reports, "The smallest crowds of the day are between the time the park opens and about noon." You'll be able to get on the most popular rides or into the most popular attractions — without the two-hour wait in line.
5. Consider visiting during the off-season
Think about planning your Disney trip for the off-season. | MN Chan/Getty Images
Sure, it's not ground-breaking advice, but Disney Fanatic recommends that visitors hoping to skip the crowds should visit during the off-season. We have to agree. The busiest times at Disney World and Disneyland usually coincide with the times when children are on break from school. If you can, avoid visiting on a holiday. Try to opt for early September, October, late January, February, or early May to avoid the crowds.
6. Plan for long days
Anticipate spending long days at the park. | Mark Ashman/Disney Parks via Getty Images
Disney Fanatic also recommends starting early and staying late at the park. That sounds like a recipe for exhaustion, but it doesn't have to be if you plan your day carefully. You can enjoy high-volume rides early in the morning. Use FastPasses or opt for less-popular rides in the middle of the day, when the waits are longest. Then, hit more popular attractions in the evening, when wait times drop again. You can even head back to your resort to rest or to hang out by the pool mid-afternoon, and then return later in the day, if you'd prefer not to spend the entire day in the park.
7. Plan your meal times carefully
Think carefully about when you're going to eat. | iStock.com/Monkeybusinessimages
You can also space out your meals so that you eat at less common times of the day, and take advantage of shorter lines when everybody else is stopping for a meal. Disney Fanatic advises, "For instance, have a snack at 11:00 so you can eat lunch at 2:00 and then dinner at 7:30. Most people will eat at 12:00 and 5:30, so you'll have less competition for the rides." If you want to eat at table service restaurants, you'll probably need to make reservations anyway, so it's smart to consider what time you'll want to eat. That will allow you to fit the most into each day at the park.
8. Schedule character meals instead of waiting in line to meet them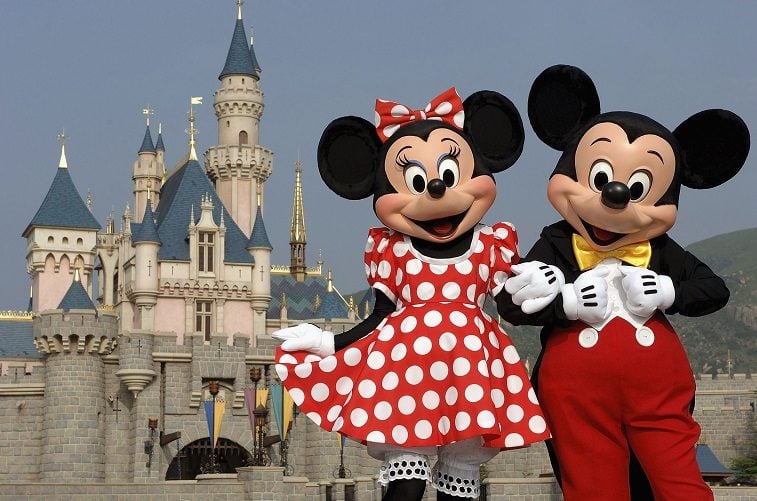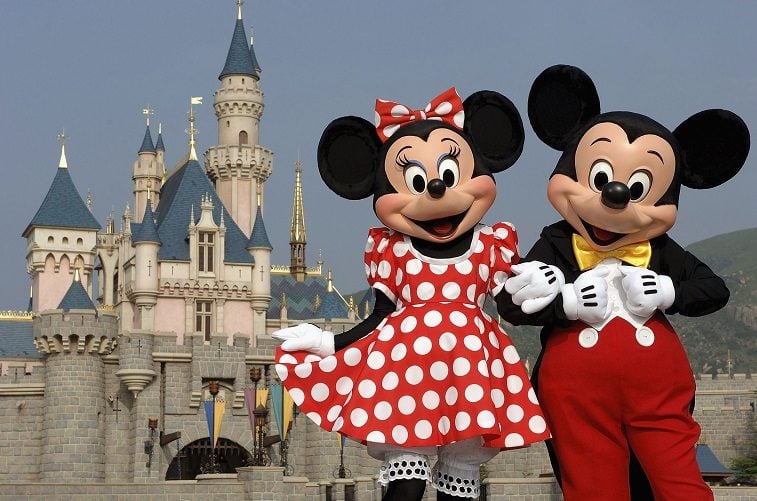 Meet characters during your meals, not out in the park. | Mark Ashman/Disney via Getty Images
Speaking of scheduling your meals, you might want to schedule character meals. Sometimes, children have their hearts set on meeting a specific character at the park. But saying hello to a character and posing for a photo often necessitates waiting in line for an hour or more. If you schedule a character meal instead, you can meet those characters while you're sitting down and eating a meal. Talk about a great way to multitask!
9. Opt for the Single Rider line
Consider going for the Single Rider line. | Joe Raedle/Getty Images
If you don't have small children you need to supervise on a ride, you might want to opt for the Single Rider line. Disney offers this option on many of the park's most popular rides. If you go this route, you'll get paired with an odd-numbered party that leaves a single seat available. You won't get on the ride with your friends or family, but you'll enjoy a much shorter wait time.
10. Steer clear of parade routes
If you don't want to see a parade, steer clear of the route. | iStock.com/MichaelGordon1
If you want to see a particular parade at Disney World or Disneyland, your best bet is to get there early to find a prime viewing spot. But Disney Fanatic recommends that if you don't particularly care to see a specific parade, you should steer clear of its route. Parades make an area of the park extremely crowded, and those crowds can make it difficult to get where you want to go.
11. Skip the early morning shopping
Resist the temptation to shop first thing in the morning. | Bertrand Guay/AFP/Getty Images
Theme Park Tourist reports that many visitors who want to avoid the opening rush decide to do some shopping first thing in the morning. But that won't actually make a day at a busy park much better. According to the blog, your best bet is to just "power through the crowds" and get to your chosen attractions. If you stay focused, you may beat some of the crowds. But even if you don't, you'll avoid having to carry your bags around all day. Just save the shopping for later. 
12. Start at the back of the park
When you plan your route, try starting at the back of the park. | iStock.com/Smckenzie
Another useful tip from Theme Park Tourist? Try heading to the back of your chosen park and then working your way through the attractions from there. "This not only puts you against the natural flow of traffic, but it also gives you an advantage over those ping-ponging back and forth across the park from FastPass+ reservation to FastPass+ reservation," Theme Park Tourist explains. 
13. Try not to park hop
Try to avoid going from park to park. | iStock.com/Moophoto
If you bought a Park Hopper pass, you'll definitely want to take advantage of it. But otherwise, try not to go from park to park in a single day. Particularly during peak season, you'll waste lots of time waiting for transportation between the parks. If the parks get close to capacity, it's also possible that you'll encounter phased closures, where the parks have to let fewer and fewer people in to prevent overcrowding. Your best bet is to spend your whole day in one park. 
14. Don't head to the ride at the beginning of your FastPass+ window
Stay on top of your FastPass+ reservations so you don't stand in unnecessary lines. | iStock.com/Ben Harding
The FastPass+ system is supposed to minimize wait times, but it can have the opposite effect if everyone with a FastPass+ reservation at a specific hour queues up at the beginning of that reservation window. According to Theme Park Tourist, you should go to the attraction during the middle of your reservation window, not at the beginning or the end, in order to avoid waiting in unnecessary lines. 
15. Check out some lesser-known attractions
Try not to spend all your time at the most popular attractions. | iStock.com/EnchantedFairy
It sounds obvious, but one of the easiest ways to take a break from the crowds is to check out some of the less-popular attractions at your chosen park. As Theme Park Tourist explains, many of the "hidden gems" among the park's attractions rarely have wait times over 20 minutes, even during the busiest parts of the day. We're not saying that you should skip the popular attractions you've been looking forward to seeing. But if you want space to breathe, head to a less popular area of the park for a bit.
Read More: These Are the Tourists You'll Encounter at Every Disney Park
Source: Read Full Article