These Are the Best Interior Design Tips You Can Learn From Meghan Markle
In addition to being a philanthropist, feminist, actress, and duchess, Meghan Markle can add "interior designer" to her resume. We already know Meghan's a fan of neutral colors, flowers (especially peonies), and color-coding books. But there are plenty of other design tips to get from the newly minted member of the British royal family. Ahead, discover Meghan Markle's eight best interior design tips.
1. Use stripes as an accent
Meghan's former entryway | Meghan Markle via Instagram
On Meghan's now-defunct Instagram account, she shared an image of the entryway in her former Toronto home, which featured a red-and-white striped rug. She also posted a picture of striped outdoor furniture. The takeaway here is to use stripes as a bold yet classic accent.
Hint: Bring the beach to you.
2. Hang a beach print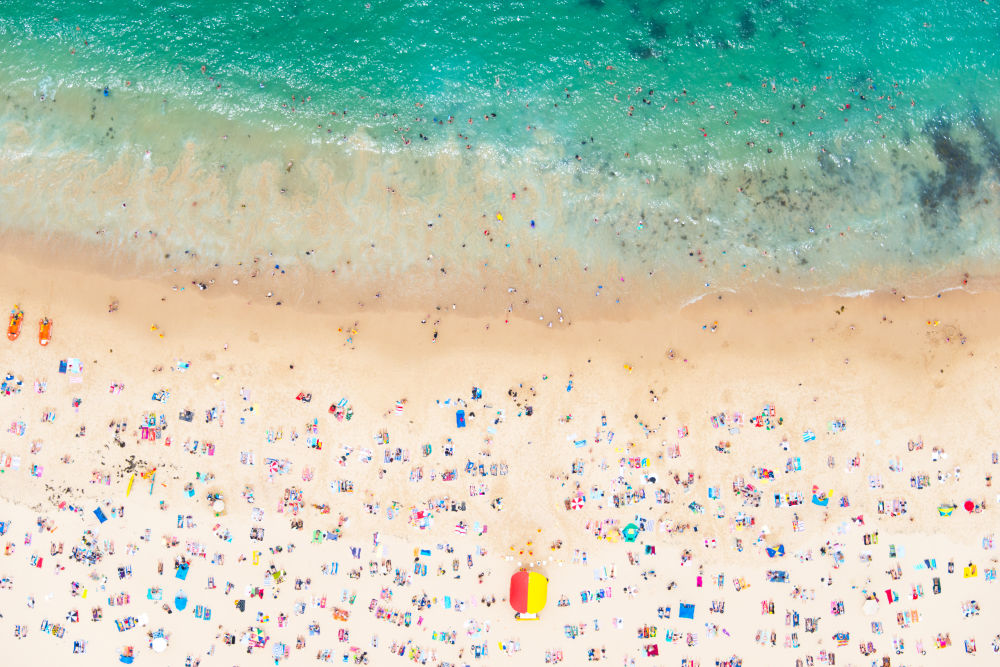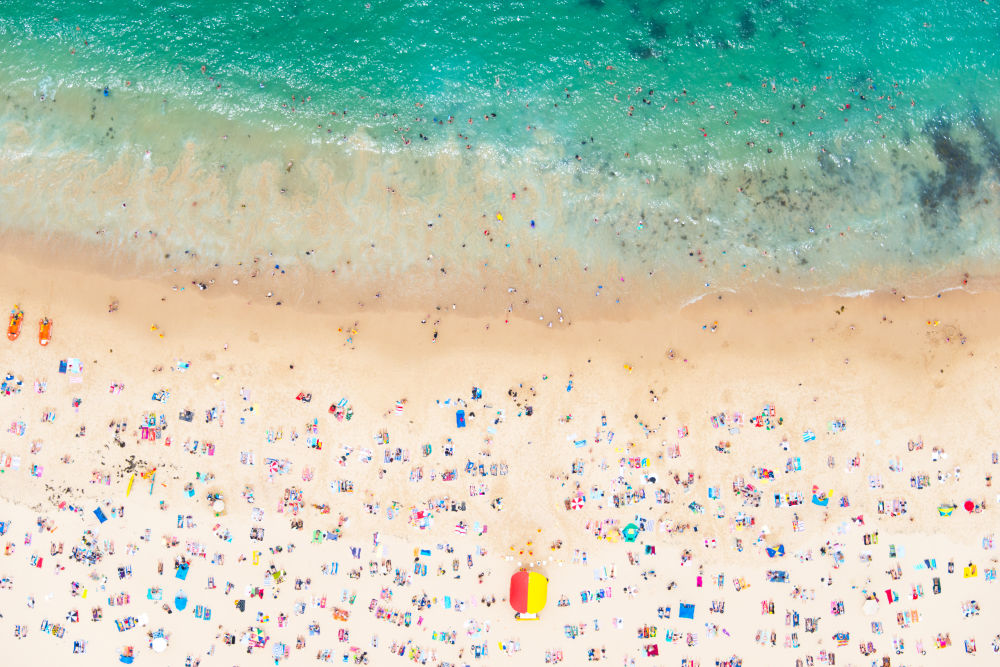 Coogee Beach Horizontal, À la Plage | Gray Maylin
"My mom bought me my first Gray Malin print seven years ago," Meghan Markle said in an interview with Gray Malin, a photographer known for capturing beach scenes. She had Malin's Coogee Beach Horizontal in her Toronto home. It "felt like the ray of sunshine I needed in my Toronto pied-à-terre to warm the space especially on chilly days," Markle said.
Hint: Hang a mirror.
3. Embrace mirrors
Meghan's mirror | Meghan Markle via Instagram
Mirrors can be a major focal point in any room. And they can create the illusion of more space. Meghan Markle has used statement-making mirrors before, including in her dining room and bedroom. The lesson here is to find a unique mirror, and use mirrors often.
Hint: Go to a garage sale or thrift store.
4. Get thrifty
Meghan's trunk | Meghan Markle via Instagram
Meghan Markle used a vintage trunk as a coffee table in her former Toronto home. Just as she did, look for vintage pieces that can serve a purpose in your home. It could be an excellent talking point with guests. You'll get a one-of-a-kind piece that gives your home extra flair.
Hint: Put your favorite items on display.
5. Make vignettes
A stylishly decorated side table | Meghan Markle via Instagram
A vignette is a stylish grouping of objects, and Meghan Markle's a big fan of them. She posted a number of pictures on Instagram of vignettes around her house. They typically involved books, flowers, and candles. To make one, gather a few of your favorite items, and arrange them on an end table or nightstand.
Hint: Go candle crazy.
6. Put candles in every room
She had several Diptyque candles throughout her home. | Meghan Markle via Instagram
Meghan Markle loves candles. Judging from her past Instagram posts, she's a big fan of the luxury candle brand, Diptyque. Take a cue from Meghan, and make a room more cozy with candles. But make sure to follow these rules when burning candles.
Hint: Organize your closet.
7. Show your shoes some love
Meghan's shoe collection | Meghan Markle via Instagram
We don't all have a royal amount of closet space. If you're lucky enough to have a walk-in closet or tons of shelf space like Meghan, organize your shoes to look like art. If you're tight on space, put your favorite pair on a shelf stacked on top of a few coffee table books. You also can create more closet space with these tips.
Hint: Bring greenery into your home.
8. Decorate with plants
Meghan's living room full of plants | Meghan Markle via Instagram
Plants often showed up throughout Meghan's pictures of her Toronto home. Decorate with houseplants, especially ones that are difficult to kill. Or use fake plants if your track record with keeping plants alive isn't the best. Real or fake, they'll bring a little nature inside your home.
Check out The Cheat Sheet on Facebook!
Read more: Inside Meghan Markle's Stunning Toronto Home (That's Now on the Market)
Source: Read Full Article