These Are the Best and Worst U.S. Airlines of 2018
Everything about travel is amazing — except getting there. Unfortunately, if you love to travel, you have to deal with the airline experience. And dealing with airlines can be … stressful. Do yourself a favor, and travel on one of the best — it might just make your whole trip better.
Ahead, find out what the best — and worst — U.S. airlines are for 2018, according to The Points Guy, the preeminent voice in the industry regarding airline points, miles, and everything travel-related. Make sure you click on page 7 to get a full overview of how the airlines scored and page 8 to understand the scoring.
1. Airlines suffered in 2017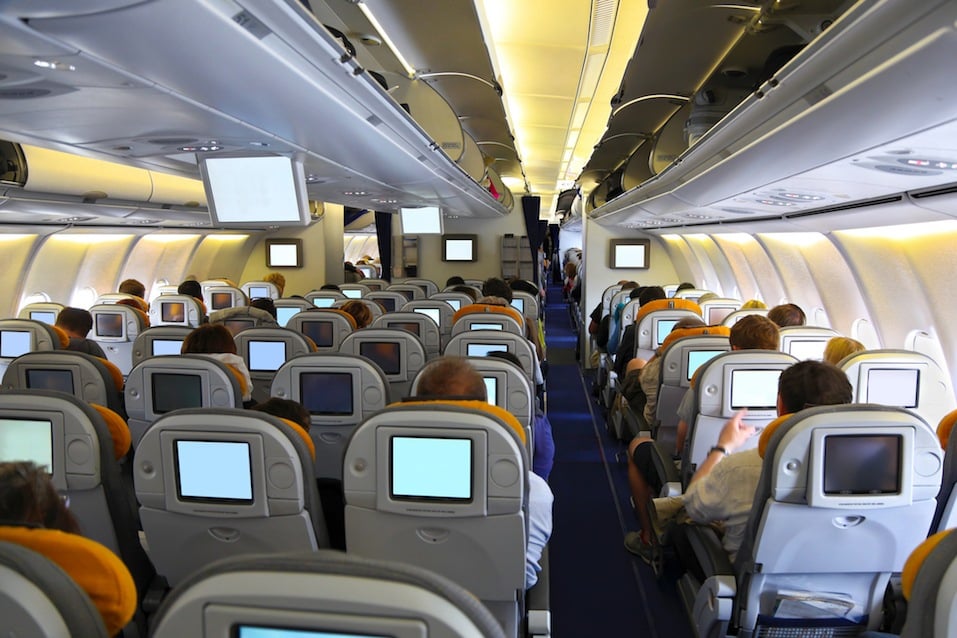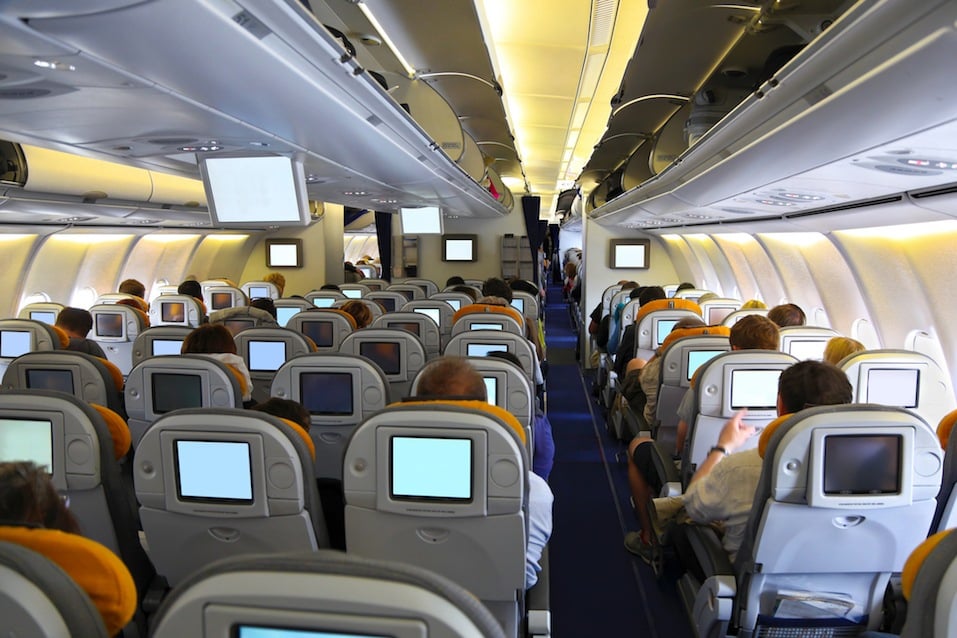 Many airlines had a bad year in 2017. | egdigital/iStock/Getty Images
Many U.S. airlines struggled  in 2017, according to Forbes, because of some very negative public relations fiascoes, disruptions due to technology breakdowns, very full and uncomfortable planes, and upticks in fares. In addition, many airlines charged significant amounts for services that were previously included in basic fares. Many of these things affected the airlines' rankings for 2018.
Next: Three airlines improved.
2. These airlines surpassed expectations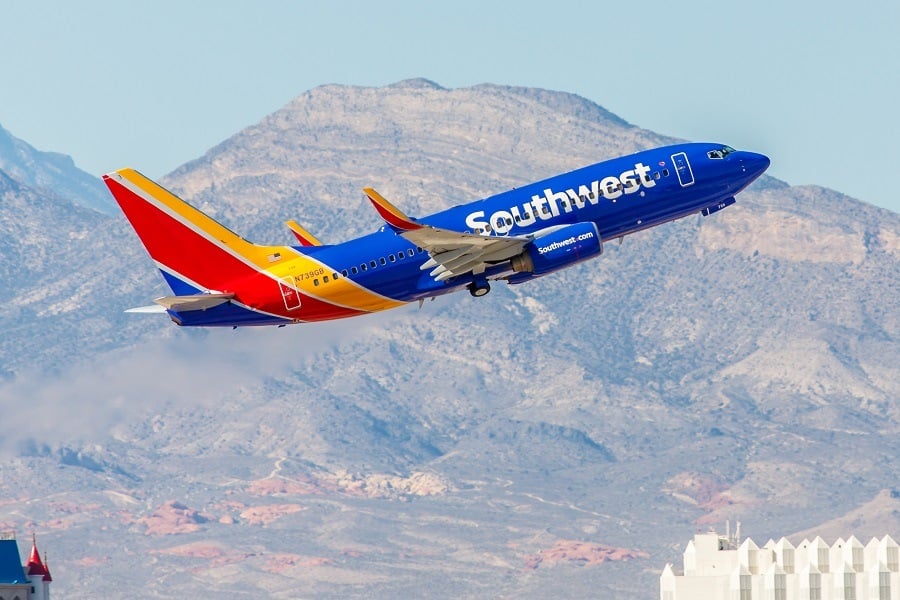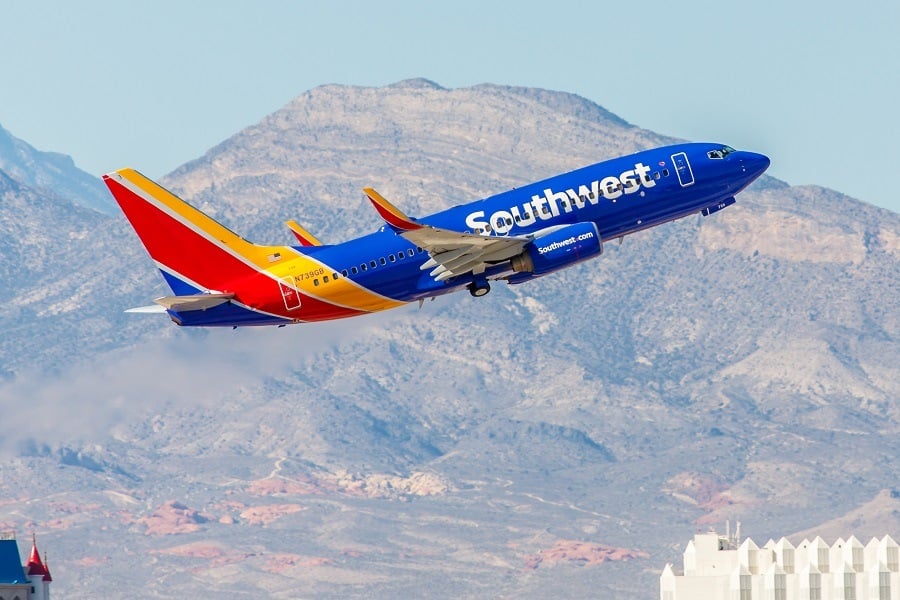 Southwest made some gains. | Rypson/iStock/Getty Images
Three airlines — Southwest, Delta, and Frontier — made big gains in the customer service and operations arenas in 2018, according to Forbes. That said, those gains didn't change these airlines' overall performance, according to The Points Guy.
The Points Guy, Brian Kelly, launched his website in 2010, focusing mainly on frequent fliers and frequent flier programs. Today, his website is a full-fledged travel news, advice, and sales vehicle.
Next: This airline came in No. 1 for the second year in a row.
3. Alaska merged with Virgin but kept its ranking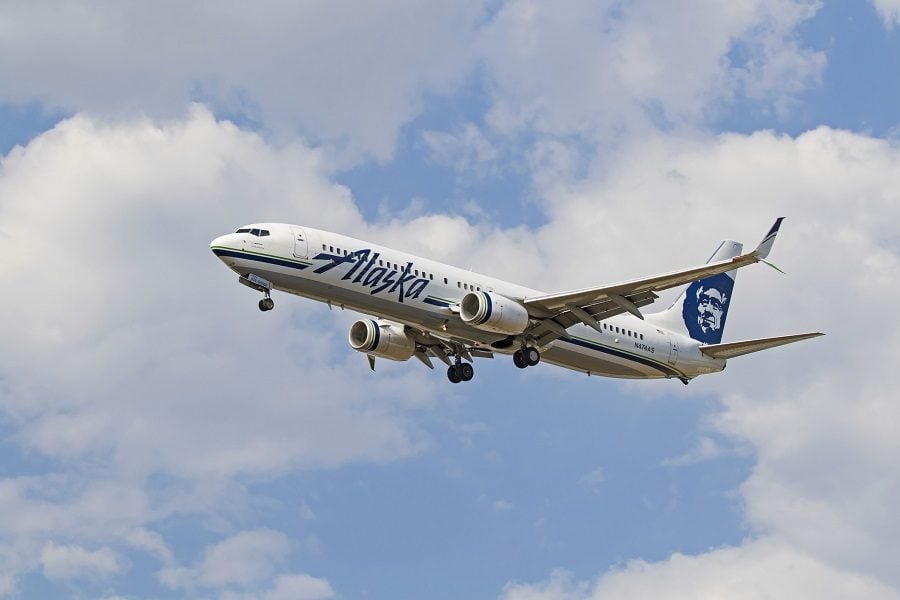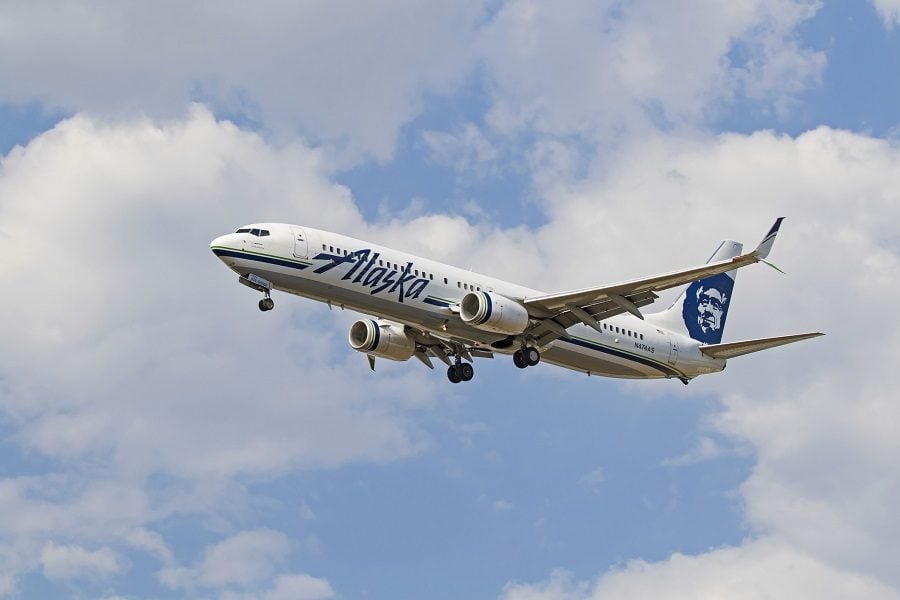 Alaska is still strong. | KGrif/iStock/Getty Images
In 2017, Alaska acquired Virgin America — and it still hung on to its No. 1 ranking from The Points Guy's 2017 study due to its overall strong showing. In fact, Alaska ranked among the top 3 in 5 of the 10 scoring criteria – airfare, baggage handling, customer satisfaction, on-time arrivals, and best-in-the-industry frequent flyer program.
But although Alaska is a strong competitor for western routes, it does not offer much service internationally or east of the Rockies, so it is still small if you're comparing it with American, Delta, and United, which The Points Guy calls the "Big Three."
Next: This airline went from No. 6 to No. 2.
4. Southwest soared in 2018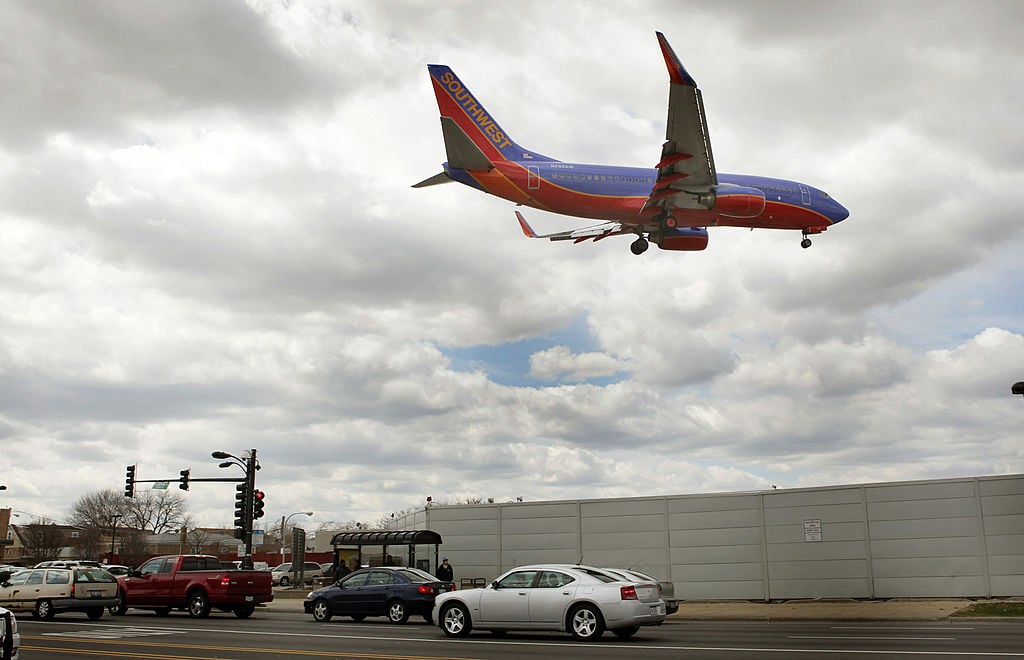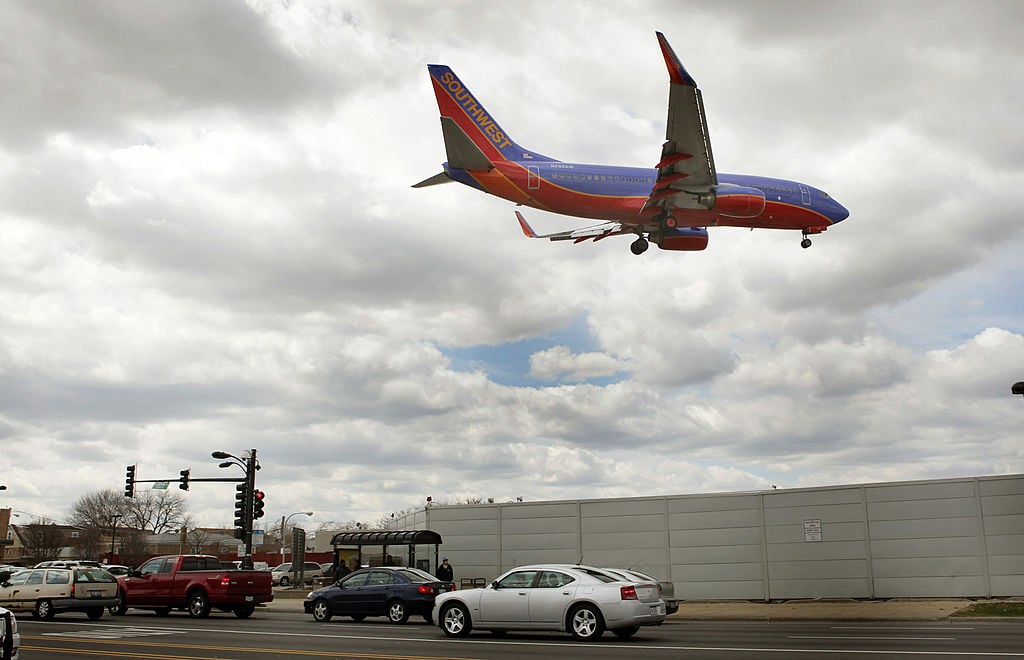 Southwest moved up in rank. | Scott Olson/Getty Images
For 2018, Southwest ranked No. 2, up from No. 6 in 2017. Southwest saw gains in the 2018 report in two key areas, according to The Points Guy. It lowered its fares and grew its route network, two winners out of the gate. In addition, Southwest maintained its high customer service ratings as well as its high ratings for baggage and change fees.
Next: This airline improved mightily.
5. Delta went sky high for 2018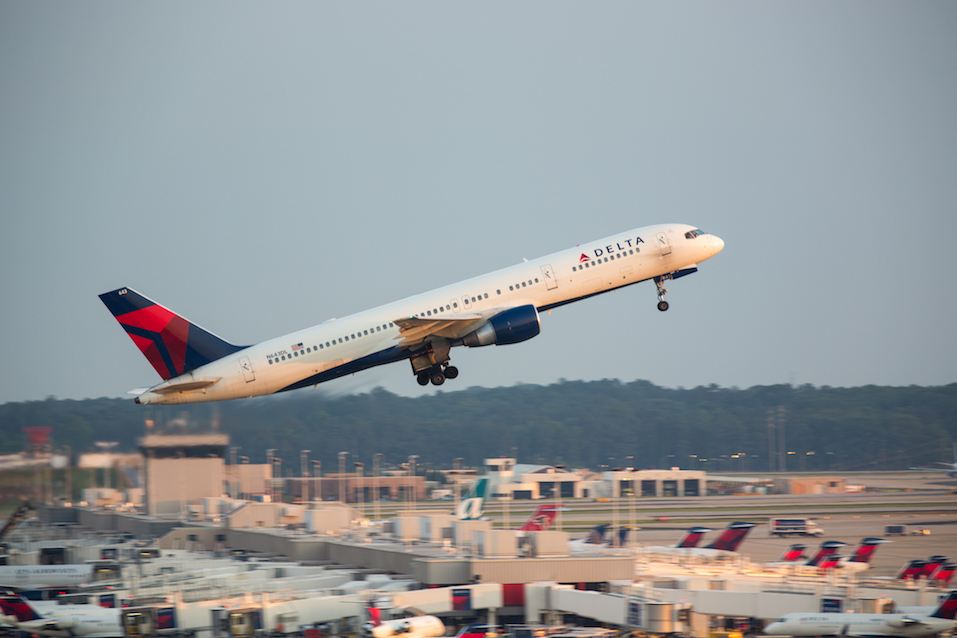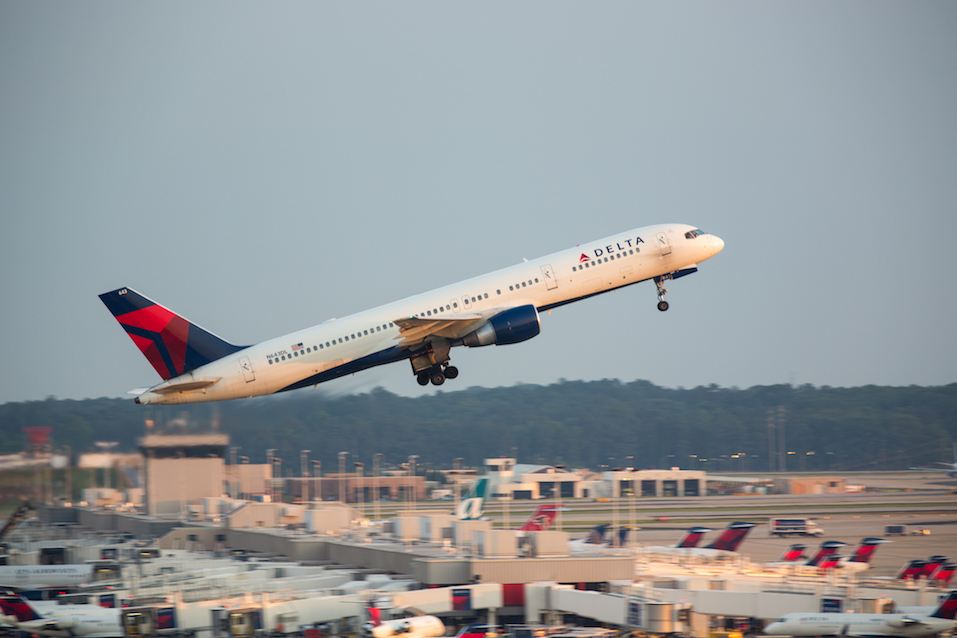 Delta jumped to No. 3. | benlynn/iStock/Getty Images
At No. 3 for 2018, Delta jumped from No. 7 in 2017. According to The Points Guy, the airline made some small improvements that added up in a big way. It improved airfares and passenger bumps, and it also maintained its high scores in on-time arrivals, lost baggage and its large route network.
Next: This airline has a major public relations disaster.
6. United bumped a passenger, and it went viral
The airline fell in 2018. | Justin Sullivan/Getty Images
United fell from No. 2 in 2017 to No. 4 in 2018. The Dr. David Dao incident didn't help the airline — he was the ticketed passenger United bumped from the flight and dragged off the plane. But still, United improved in the involuntary bumping arena, mainly because it simply stopped its passenger-bumping practices after the Dao public relations nightmare. In addition, United experienced a 17% drop in U.S. Department of Transportation passenger complaints for 2018, but other carriers improved even more in that category.
Next: The list
7. Here's how U.S. airlines scored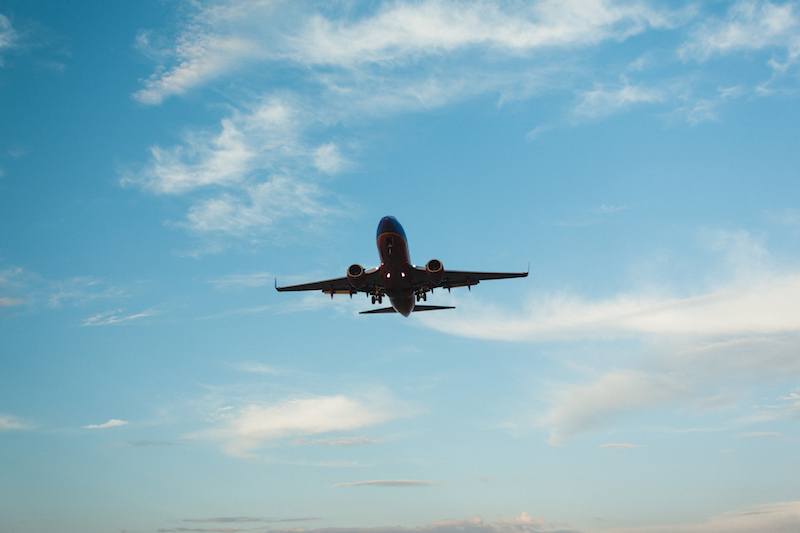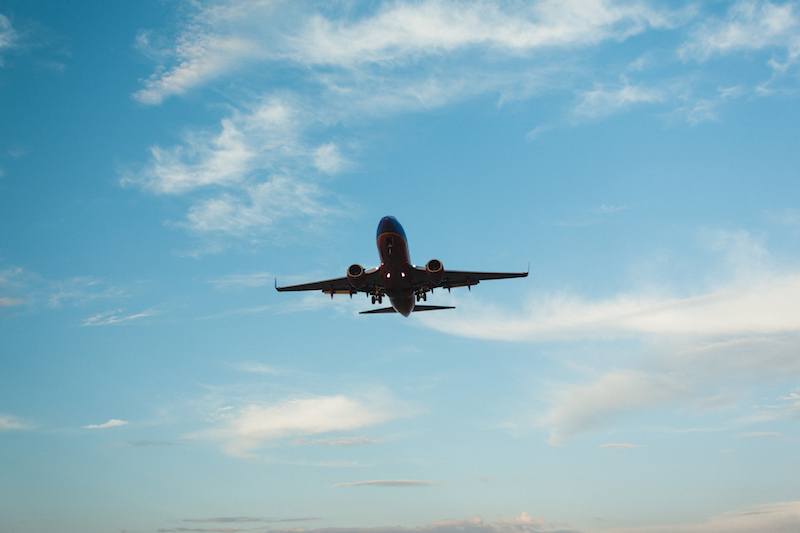 Alaska took the top spot. | Ep_stock/iStock/Getty Images
Here is The Points Guy's summary showing how the top nine U.S. carriers scored. Note that Virgin America, which is merging with Alaska Airlines, has its scores incorporated into Alaska's for this report:
Next: The methodology    
8. Here's what makes up The Points Guy scoring system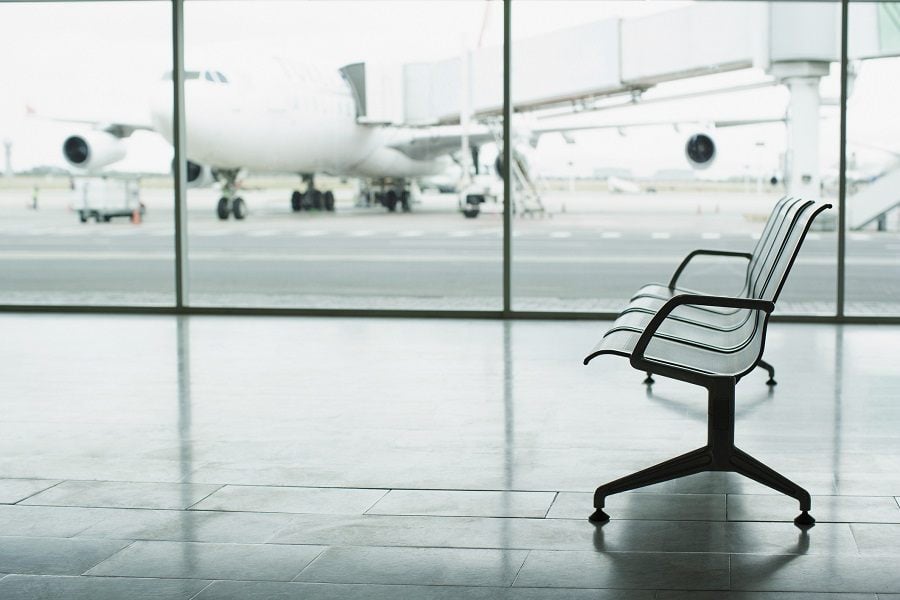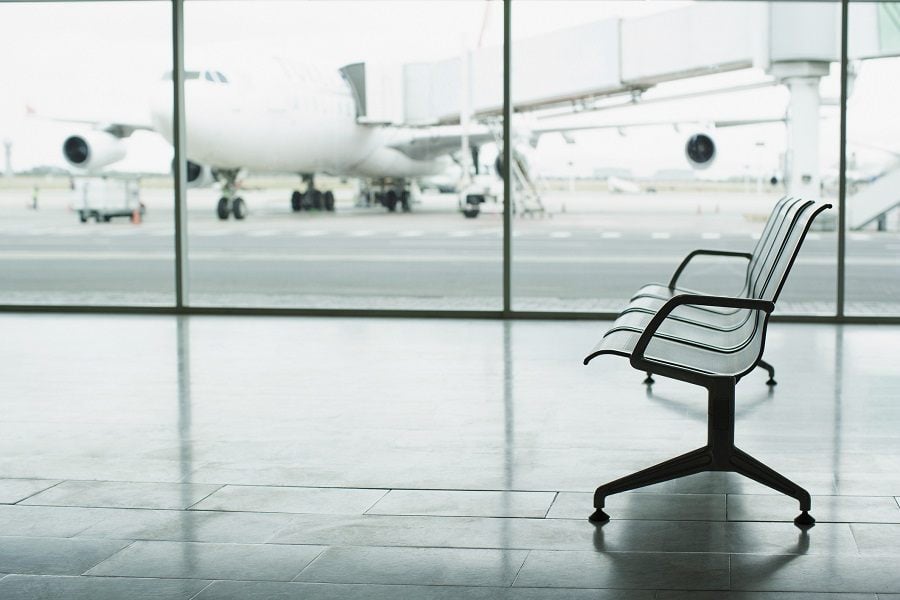 The Points Guy ranked according to 10 categories. | iStock.com/Martin Barraud
You must understand how The Points Guy scored the carriers to comprehend his rankings. He uses data that the biggest carriers are required by law to report to rank them from No. 1 to No. 10 in 10 different categories, weighted according to his opinion of their importance in the average consumer's selection criteria. The categories are:
Next: This one will surprise you.              
9. Frontier is on the move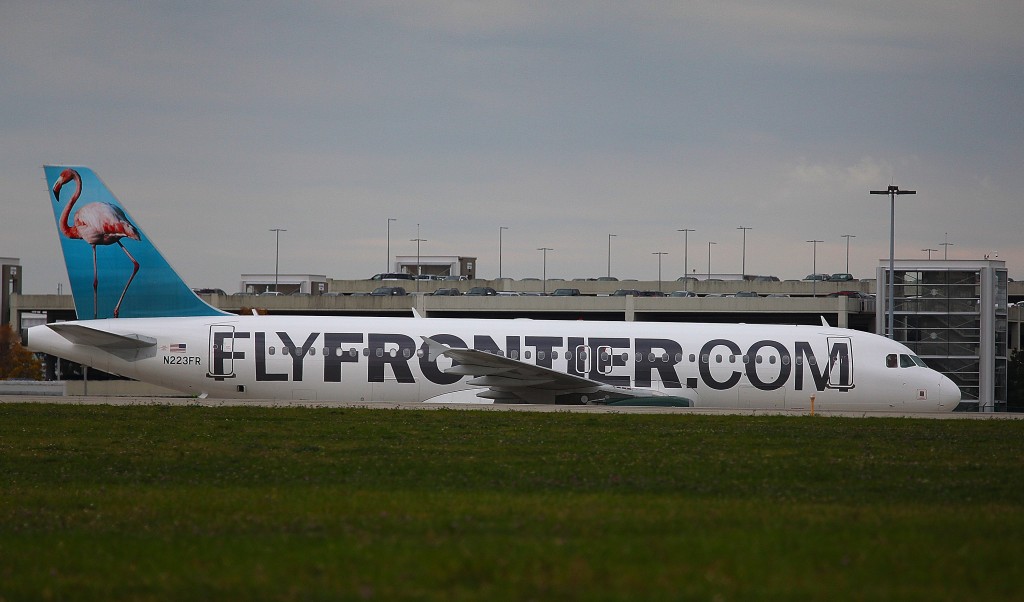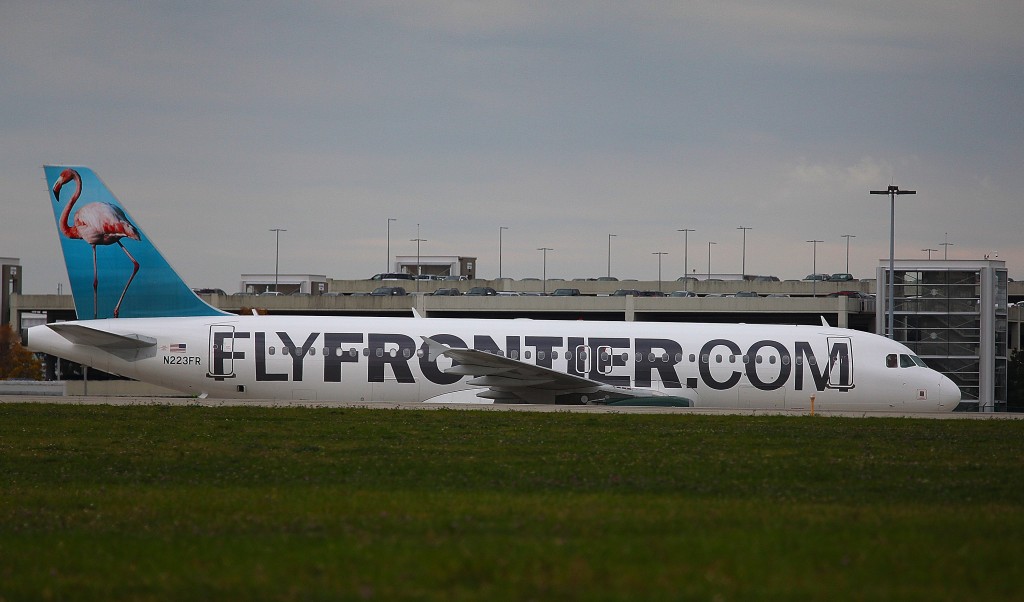 It rose four spots. | Michael Francis McElroy/Getty Images
Going from No. 9 in 2017 to No. 5 in 2018 is quite an accomplishment for the deep discounter Frontier. That, however, had a lot to do with The Points Guy's change in how he scored carriers against one another.
For example, Southwest scored a 10 for bag handling, but The Points Guy didn't give the second-best performer in that category a 9 because there was a very large gap between it and Southwest. Frontier did well due to the fact it aggressively grew its route network and improved its baggage handling performance.
Next: This airline's ranking fell.
10. American's numbers went down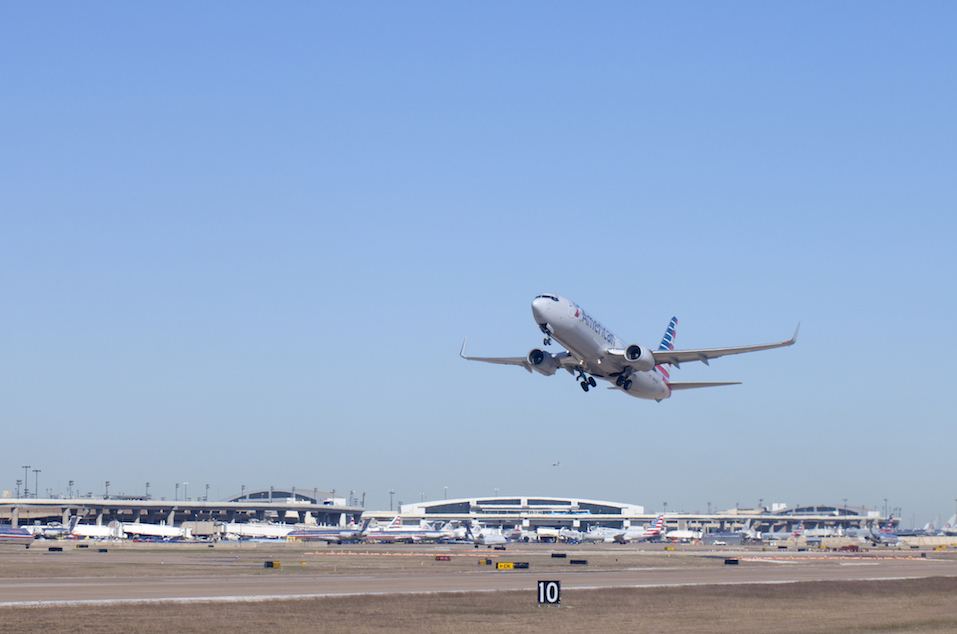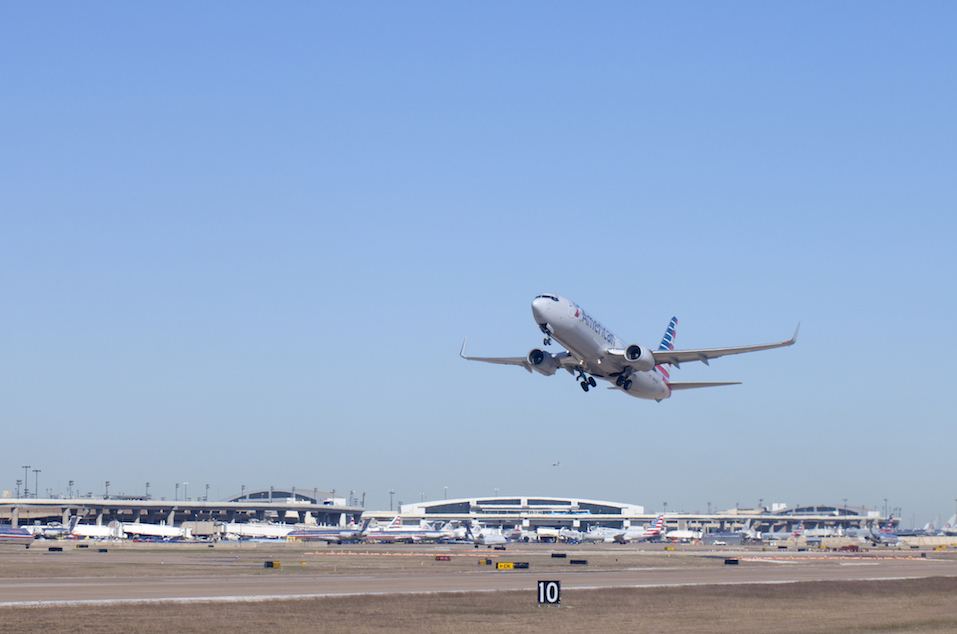 It fell one spot. | Aneese/iStock/Getty Images
American fell one spot in the 2017 rankings to No. 6 in 2018. The Points Guy study said "the carrier continues to put up mediocre numbers in on-time arrivals, lost baggage, fees and customer satisfaction. In fact, American ranks ahead of only ultra-low cost competitors Frontier and Spirit in customer satisfaction," said The Points Guy in his study.
Next: Spirit's got spunk.
11. Spirit's rising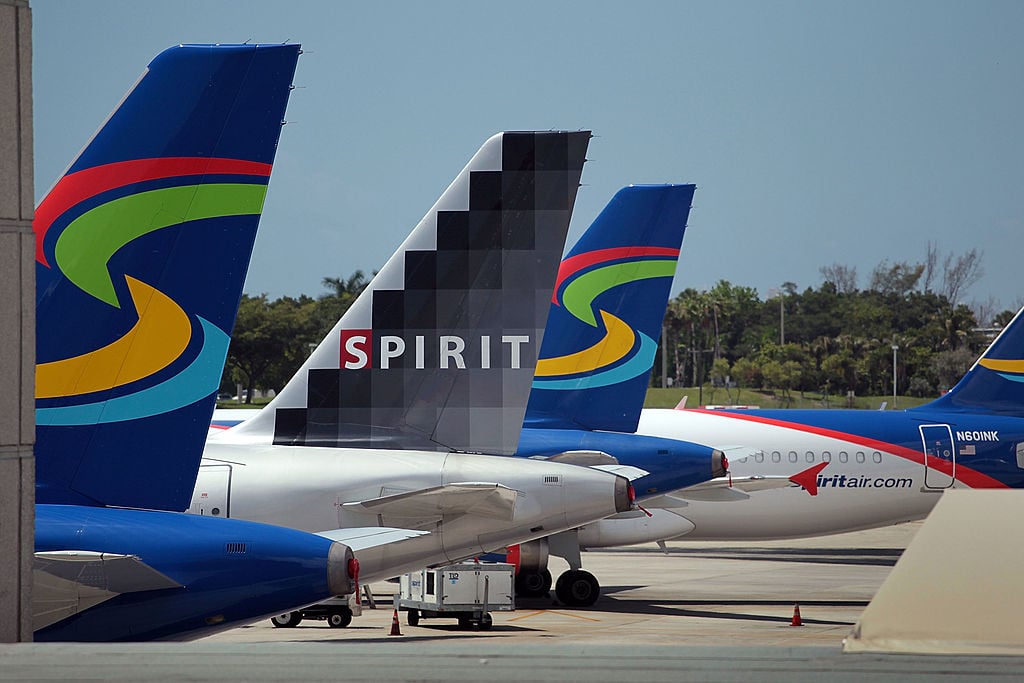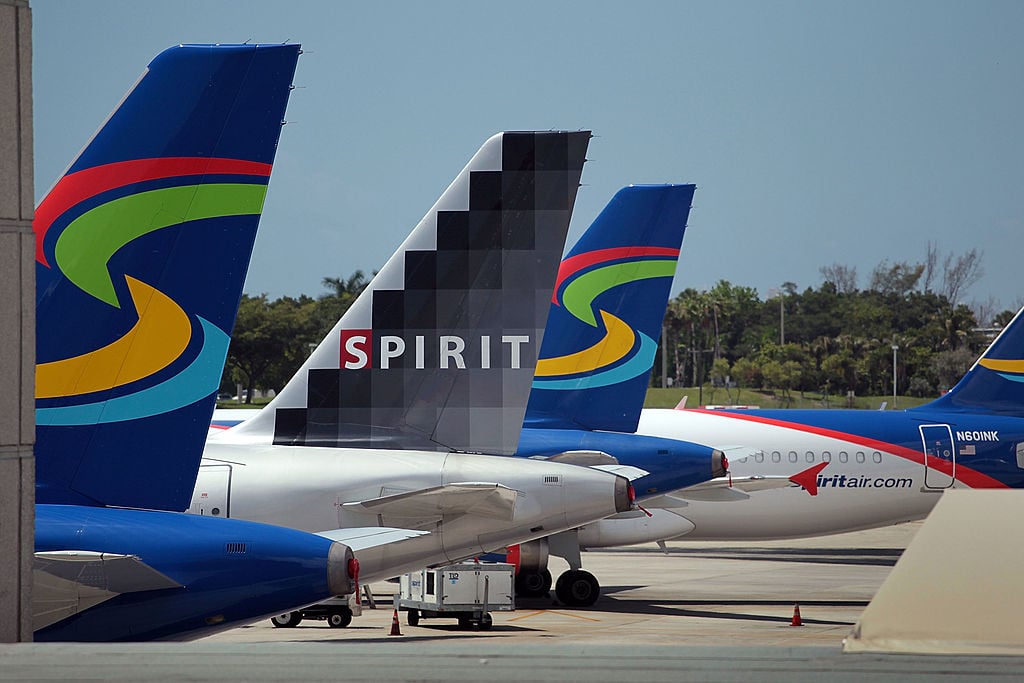 The airline has made significant improvements. | Joe Raedle/Getty Images
Spirit moved up three positions from 2016 to No.7 in 2018. It made significant improvements in its baggage handling performance, according to The Points Guy, which helped it rise up the ranks. Spirit led the industry in the fewest lost bags per 1,000 checked bags, but alas, it still remains last in the fees category due to the fact that it charges for all checked bags and almost every, single, "extra" service beyond a seat on the plane.
Next: JetBlue in trouble? 
12. JetBlue tanked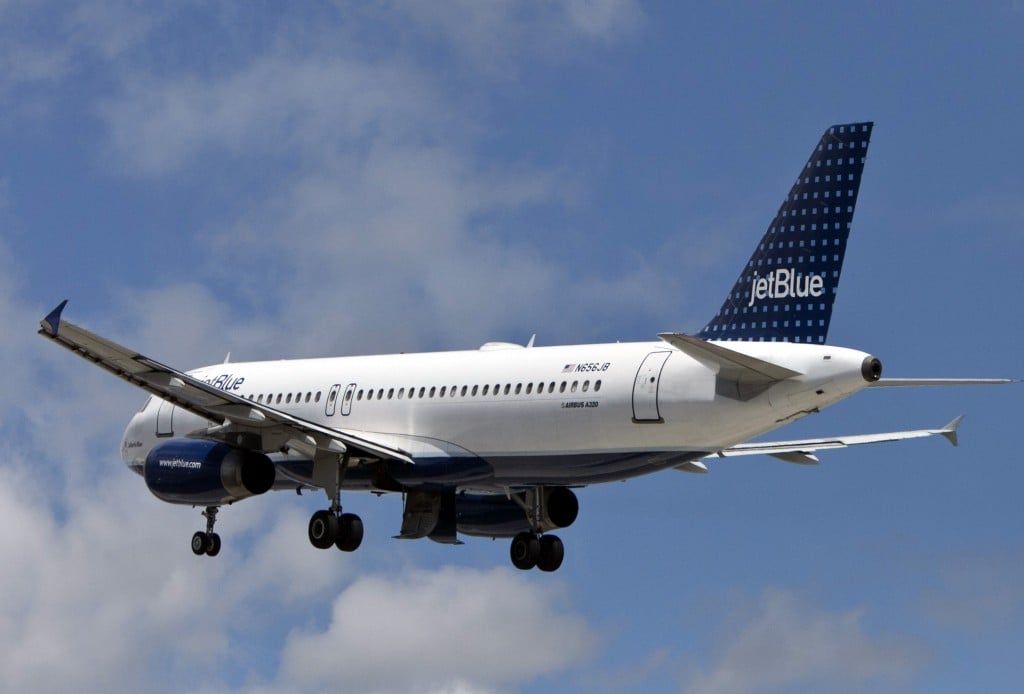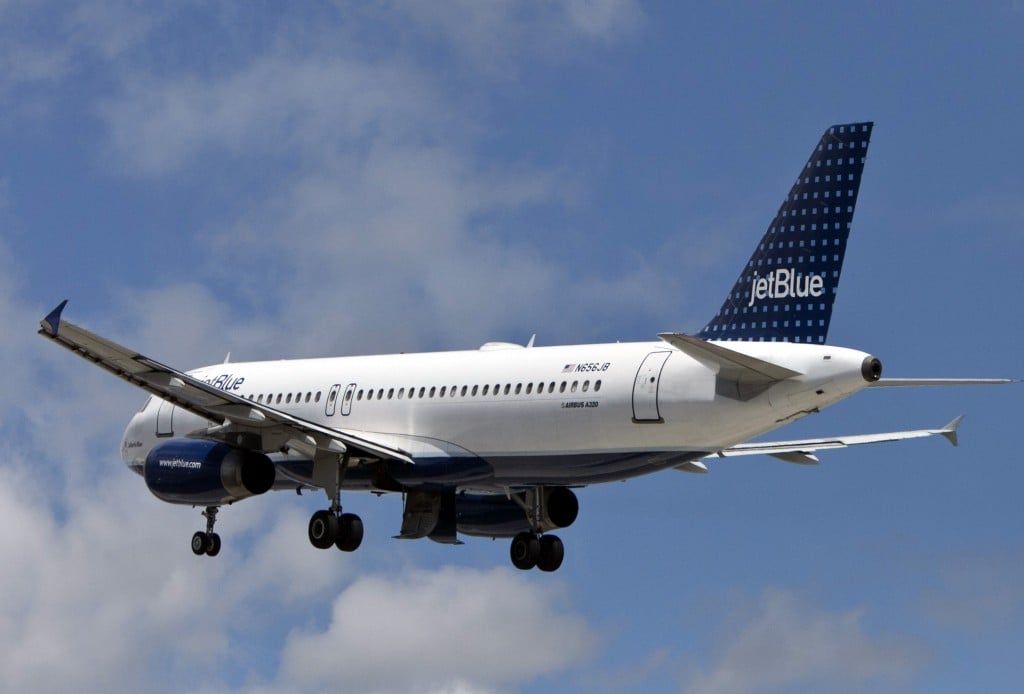 It dropped four spots. | Allison Joyce/Getty Images
JetBlue dropped to No. 8 in 2018 from No. 4 in 2017, despite its high ratings for cabin comfort. The reason it tanked, according to The Points Guy, is because it doesn't fly the consumer-popular route networks for the Big Three and Southwest. In addition, JetBlue doesn't offer a bunch of low fares that true low- and ultra-low cost carriers give passengers.
Next: Hawaiian's headache
13. Hawaiian has a limited route network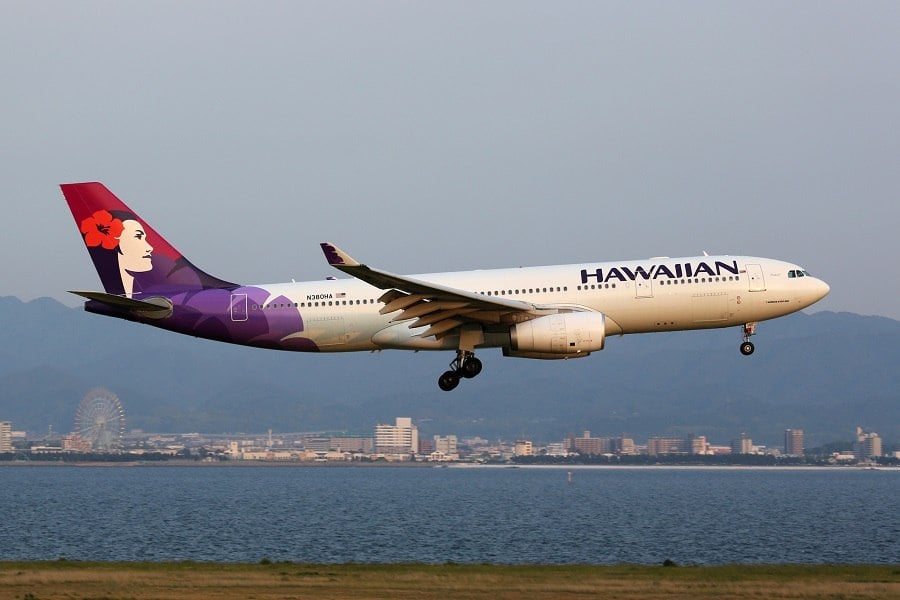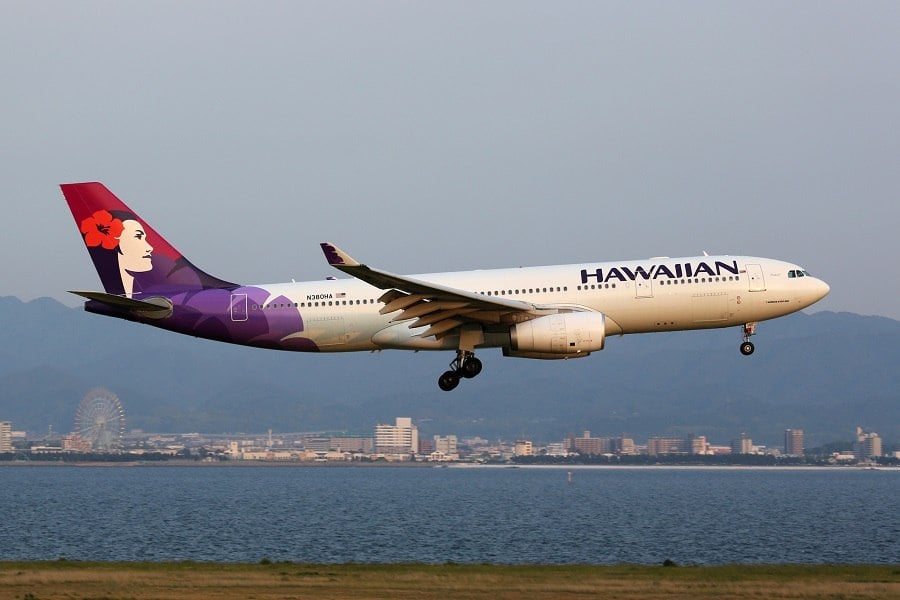 It dropped just one spot. | Boarding1Now/iStock/Getty Images
Hawaiian Airlines went from No. 8 in 2017 to No. 9 in 2018, according to The Points Guy. Because it flies such a limited route network, Hawaiian pretty much stays at a low ranking you can have the most wonderful airline in the world, but if it doesn't fly to places people need to go.
And because so many of Hawaiian's flights begin or end in Honolulu, it can't compete with the larger carriers. That said, Hawaiian Airlines scored quite well in on-time arrivals and avoiding involuntary bumps.
Next: Putting it all in perspective
14. Understand how close all the airlines actually were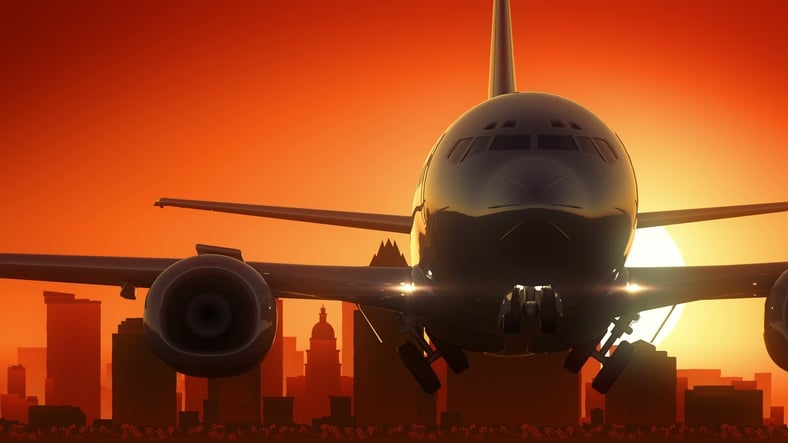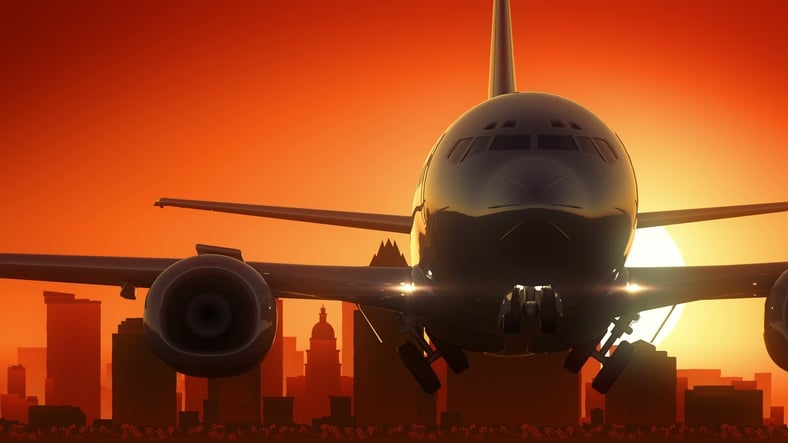 Many of these airlines were within tenths of each other. | Ankabala/iStock/Getty Images
As you've read, many airlines made significant moves in 2018 from 2017. You also need to put that in perspective because a number of the overall scores — both up and down — were remarkably close. For instance, Alaska, in the No. 1 spot, is less than 1 point ahead of Southwest, according to The Points Guy, and Delta and United are within a few tenths of each other. JetBlue, Spirit, American, and Frontier are also within a few tenths of each other.
Next: The bottom line
15. Competition is fierce among airlines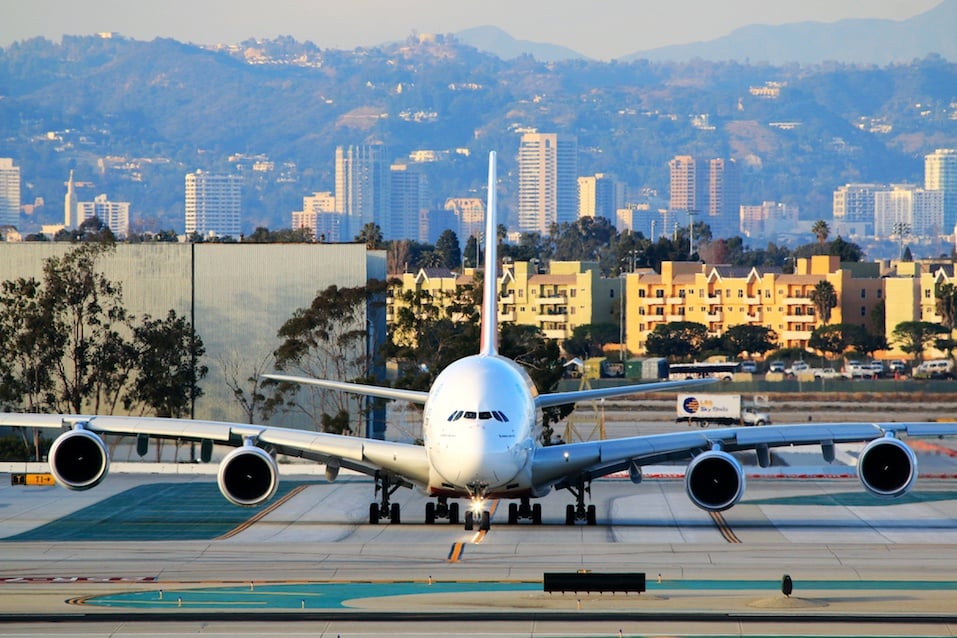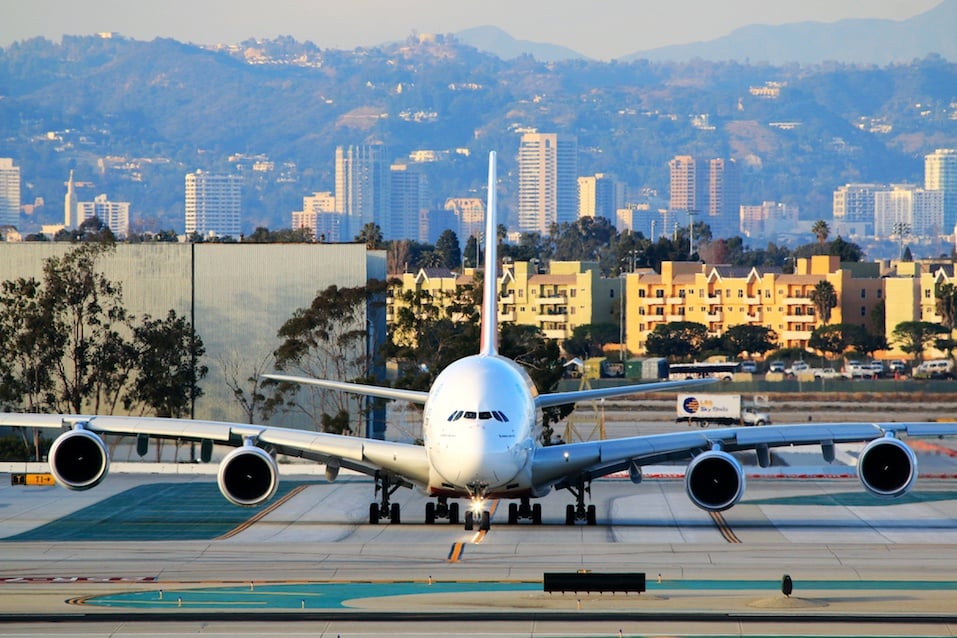 Small details can make all the difference in rank. | Laser1987/iStock/Getty Images
All is not lost, according to The Points Guy, even if an airline scored at the bottom of the study. Although study experienced significant changes in rankings from 2017 — as well as changes in scoring — it still means that there is real competition in the air travel sector, particularly among the low-cost airlines. And that means that small details can make a real difference when you have nine airlines competing — and a minor change in say, better on-time performance — can cause overall performance to rise or fall.
For 2019, airlines can rise simply by making small adjustments in, say, operations. So although Alaska Airlines has been in the No. 1 spot on The Points Guy's list two years running, it should be resting on its laurels, but looking over its shoulder.
Read more: Why Flight Attendants Like You Better If You Don't Fly First Class
Check out The Cheat Sheet on Facebook!
Source: Read Full Article