The Biggest Royal Lies About Prince Harry and Meghan Markle You Should Stop Believing
One of the worst things about being famous is the constant barrage of rumors celebrities put up with on a daily basis. These accusations may have some truth to them, but more often the rumor mill is purely running on speculation or total lies. An actress who had a big lunch is automatically labeled as pregnant. Any actor caught dining with someone other than their partner is cheating. The list goes on.
The current objects of media obsession are the Duke and Duchess of Sussex, Prince Harry and Meghan Markle. Like most famous people, they've been the subject of so many inaccurate rumors. Here are the worst lies being spread about the royals.
The couple is pregnant with twins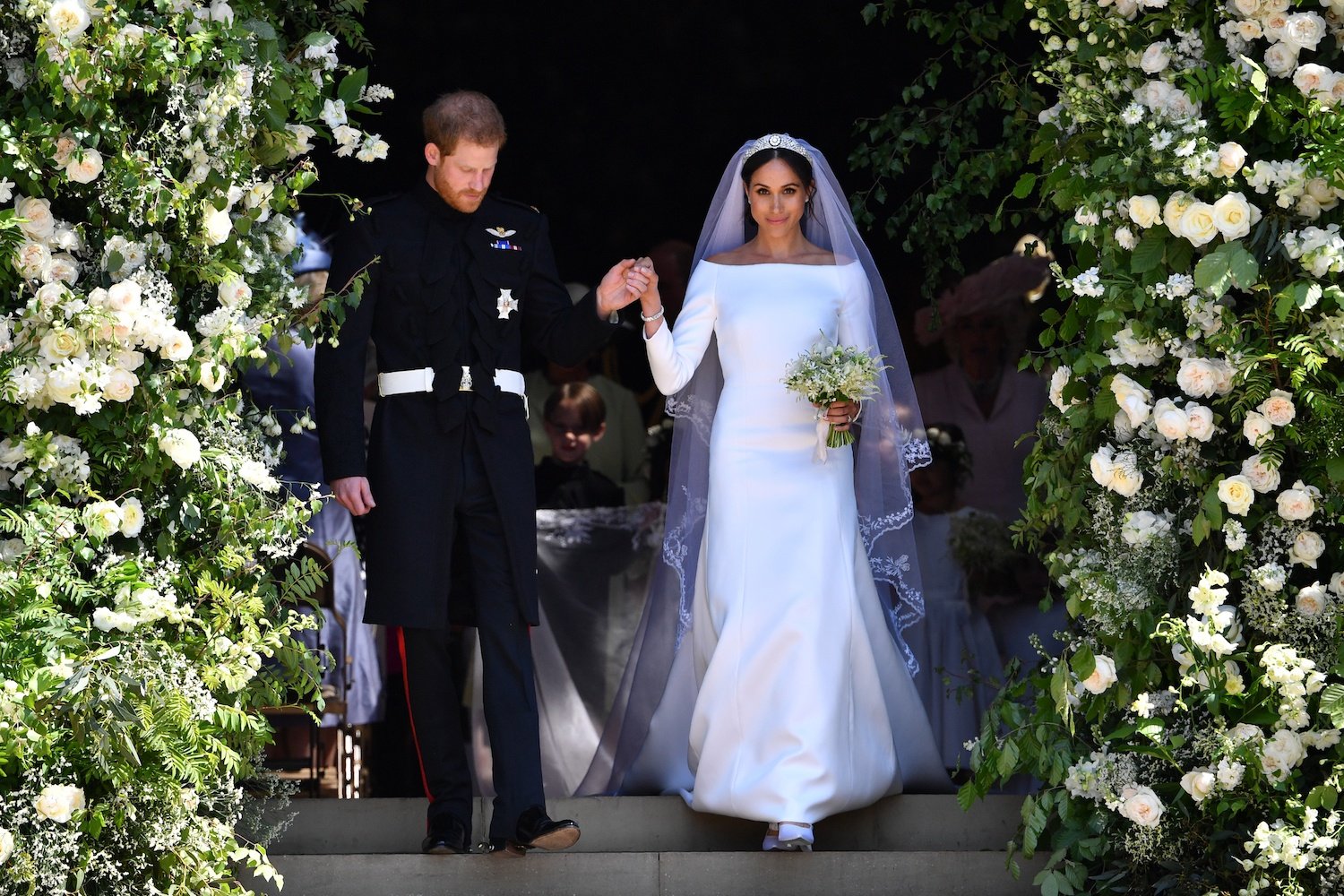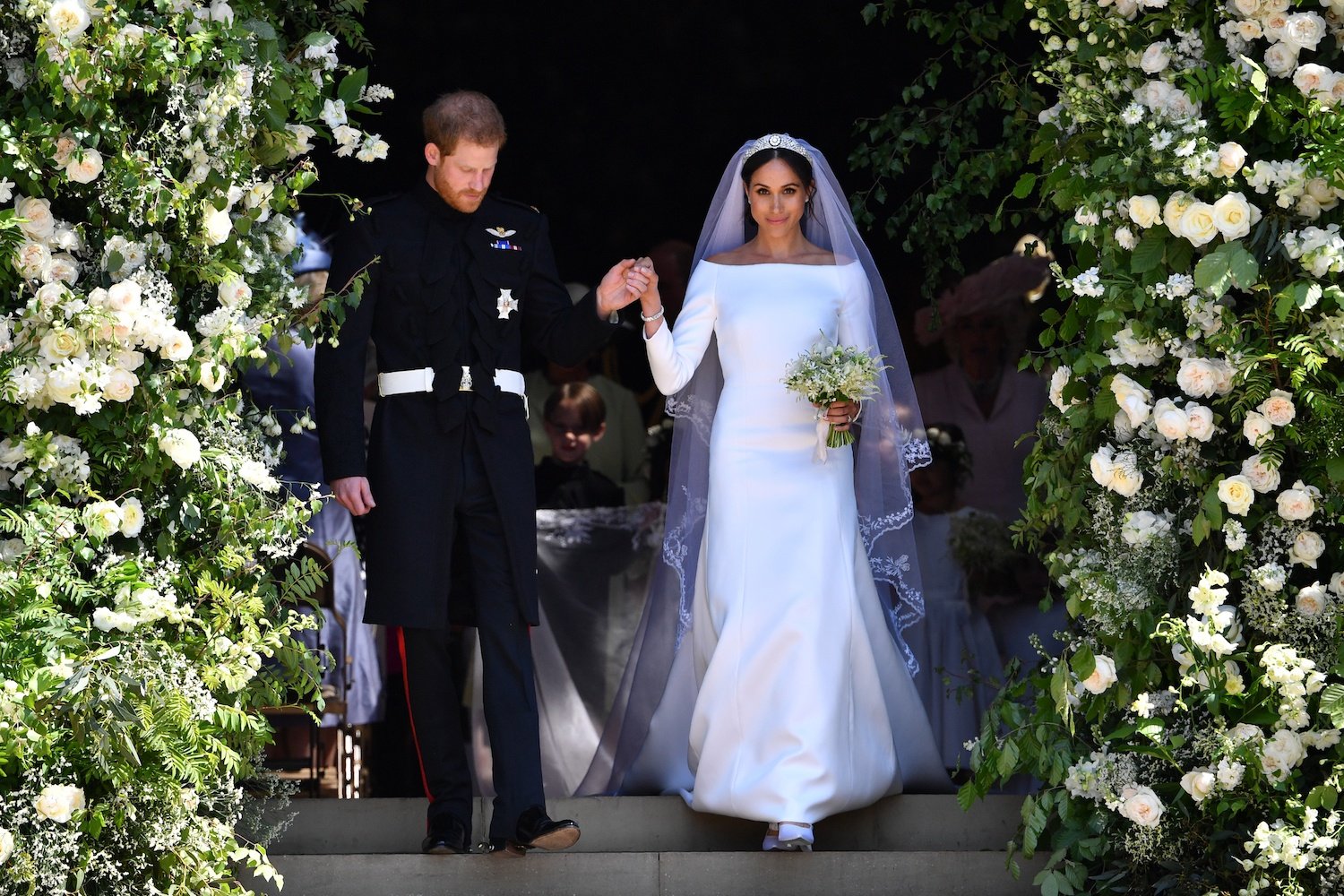 Prince Harry marries Meghan Markle | Ben Stansall-WPA Pool/Getty Images
The latest rumors about Meghan Markle are especially shocking. A tabloid cover announced that the Duchess of Sussex was expecting twins — the first royal twins in 588 years, to be precise — and used a 4-year-old photograph of Meghan as "proof."
Kensington Palace didn't make any formal statement denying the claims, but that's common when the gossip in question comes from a tabloid. She's almost certainly not pregnant with twins.
Next: Does Meghan Markle despise this royal family member?
Meghan Markle and Kate Middleton hate each other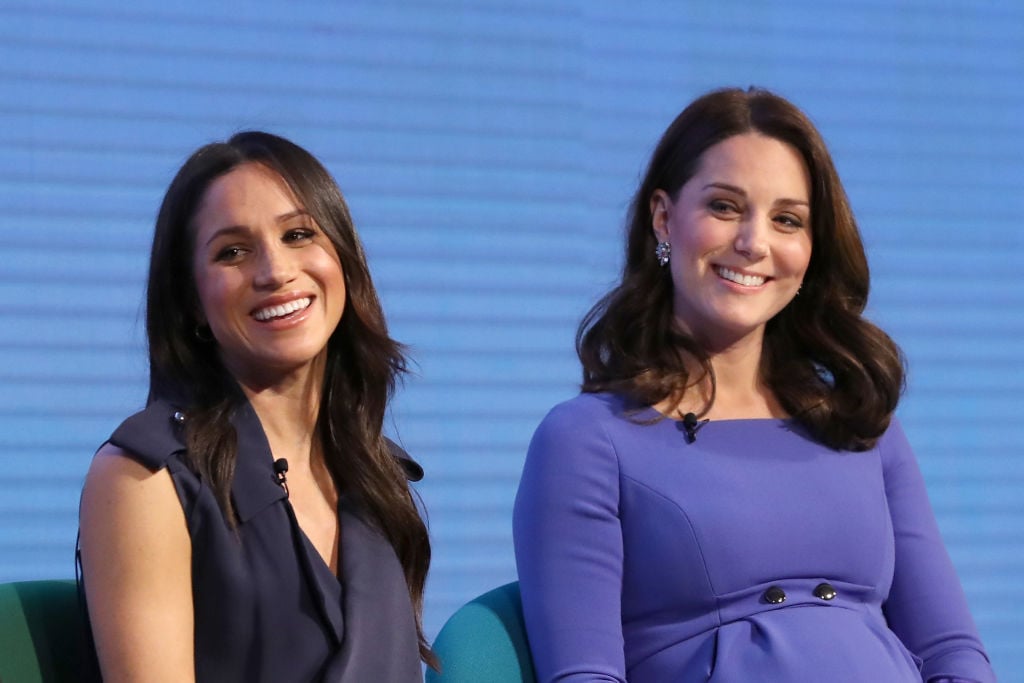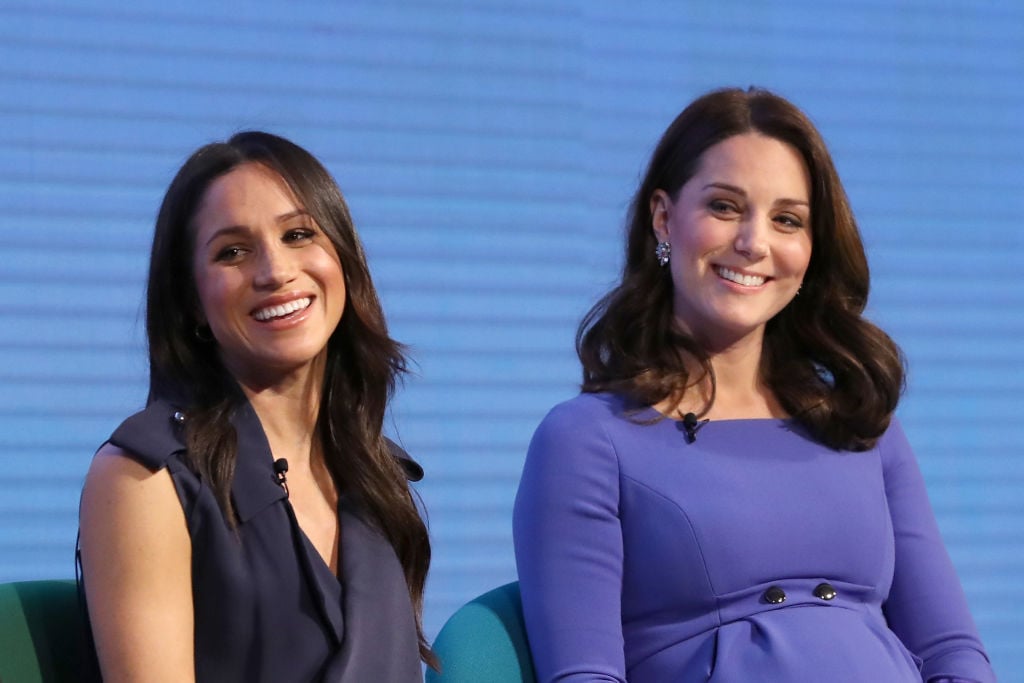 Meghan Markle and Kate Middleton | Chris Jackson-WPA Pool/Getty Images
It would be so cute if Meghan and Kate were the best of buds — after all, they both live at Kensington Palace and they're married to brothers. So far, the two aren't getting together every night to drink wine and chat, but that doesn't mean they hate each other like The Globe asserted. The news source said the relationship between the two woman was a "hotbed of jealousy, backstabbing and ego." Also, supposedly Kate was offended by the "daring top" Meghan wore for her engagement photos.
Is there any validity to this claim? Probably not. First of all, Meghan didn't wear a revealing top in her engagement photos. And while the two aren't close (yet), sources close to the royals say that their relationship is friendly and not at all catty.
Next: Are Meghan and Harry planning on growing their family this way?
The couple wants to adopt multiracial children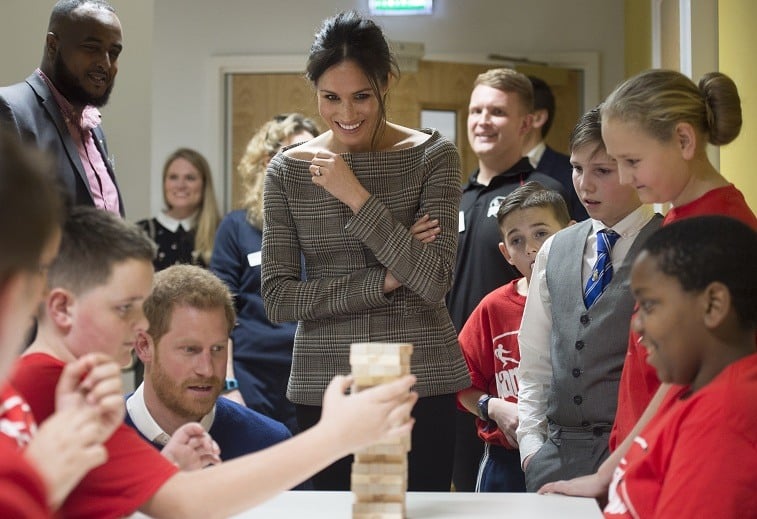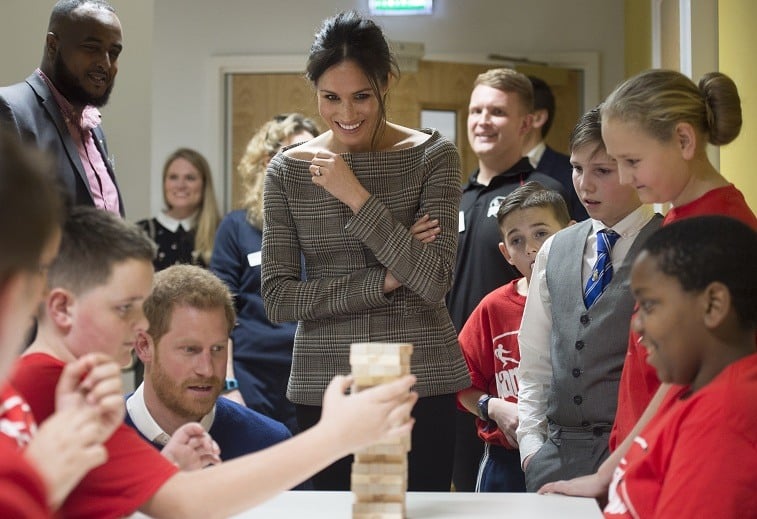 Prince Harry and his fiancee Meghan Markle watch a game of Jenga during their visit to Star Hub on January 18, 2018 in Cardiff, Wales. | Geoff Pugh – WPA Pool/Getty Images
One tabloid claimed that the royal couple has intentions of adopting biracial children "just like Angelina Jolie." But while they have both spoken of their desire to have a family, neither has hinted at the possibility of adopting a child. This one is a total fabrication.
Next: Will they be spending part of their time in the United States?
They're moving to Malibu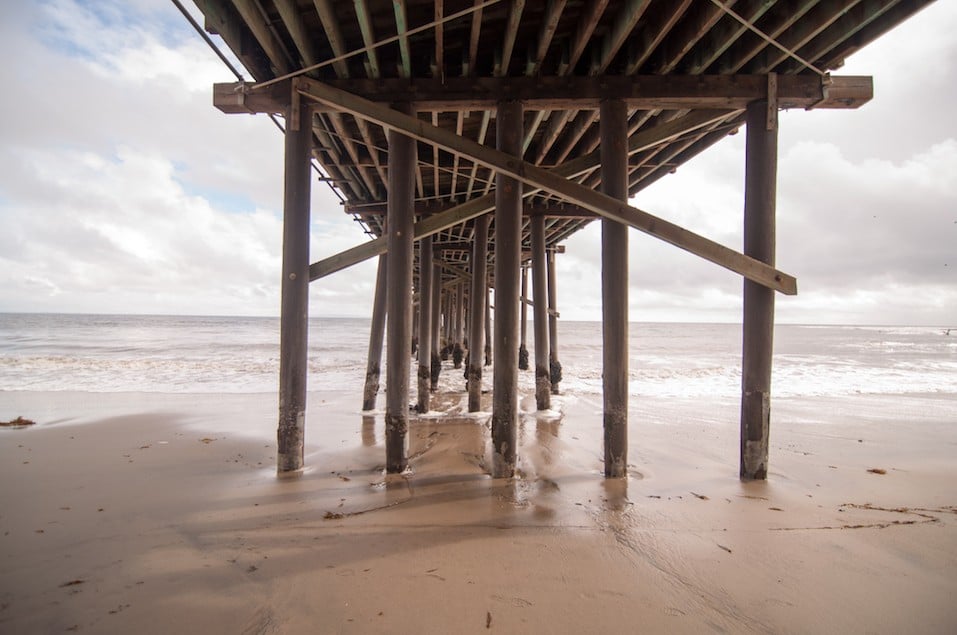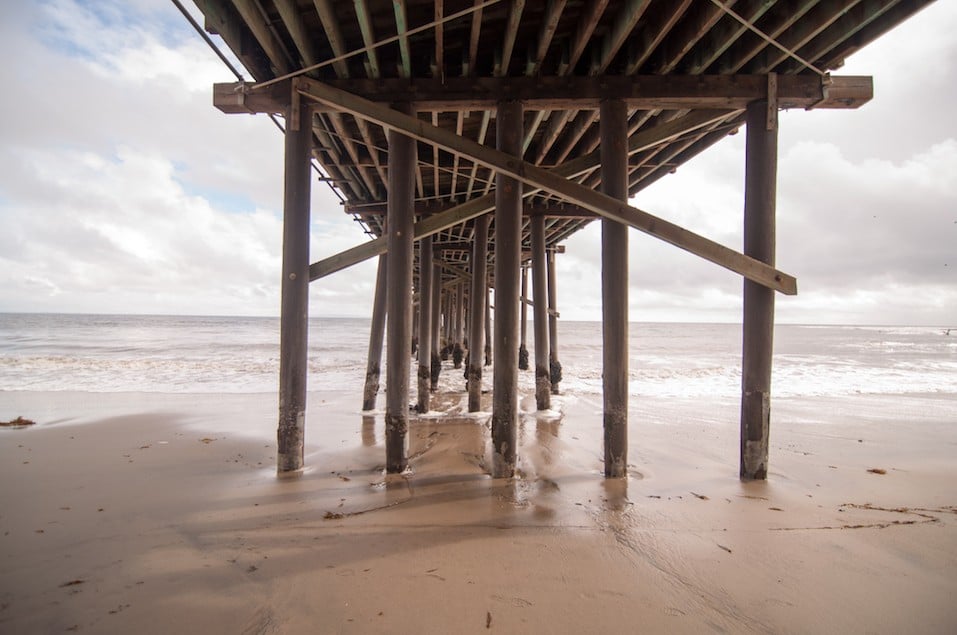 Under the Malibu Pier in Los Angeles | kujo85/Getty Images
Sorry, Californians: Prince Harry and Meghan Markle are not "moving to Malibu" like Star magazine claims. Considering that Meghan will need to spend no more than 270 days outside the UK during a three-year period to become a British citizen, a move to the States is highly unlikely. Plus, the couple just purchased their second home in the Cotswolds — a far cry from Malibu.
Next: How many times was Meghan Markle married?
Meghan Markle was married twice before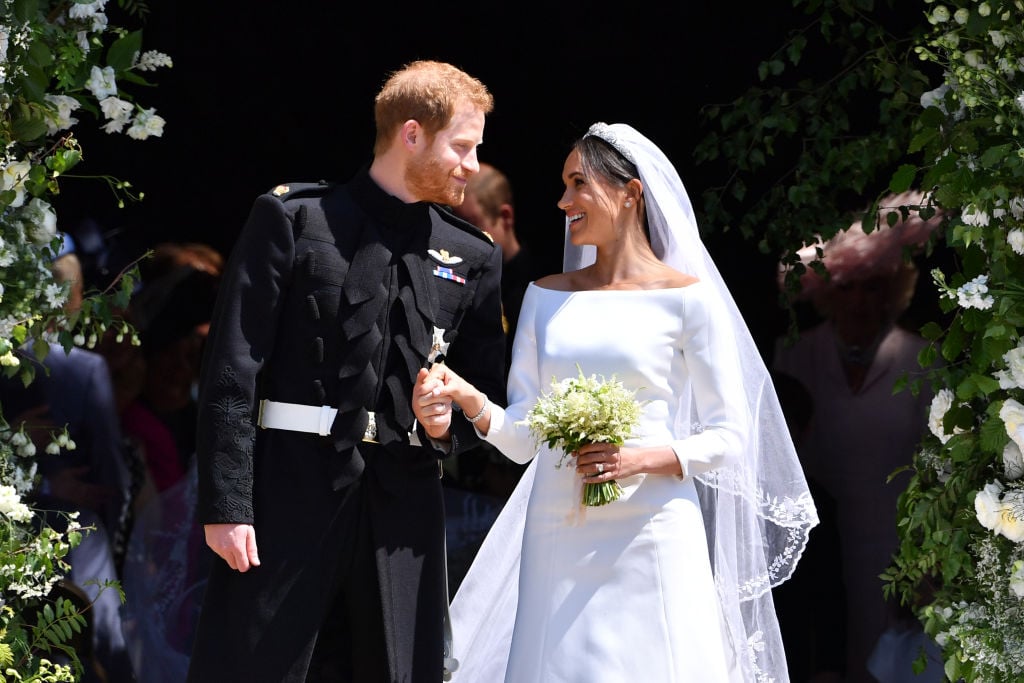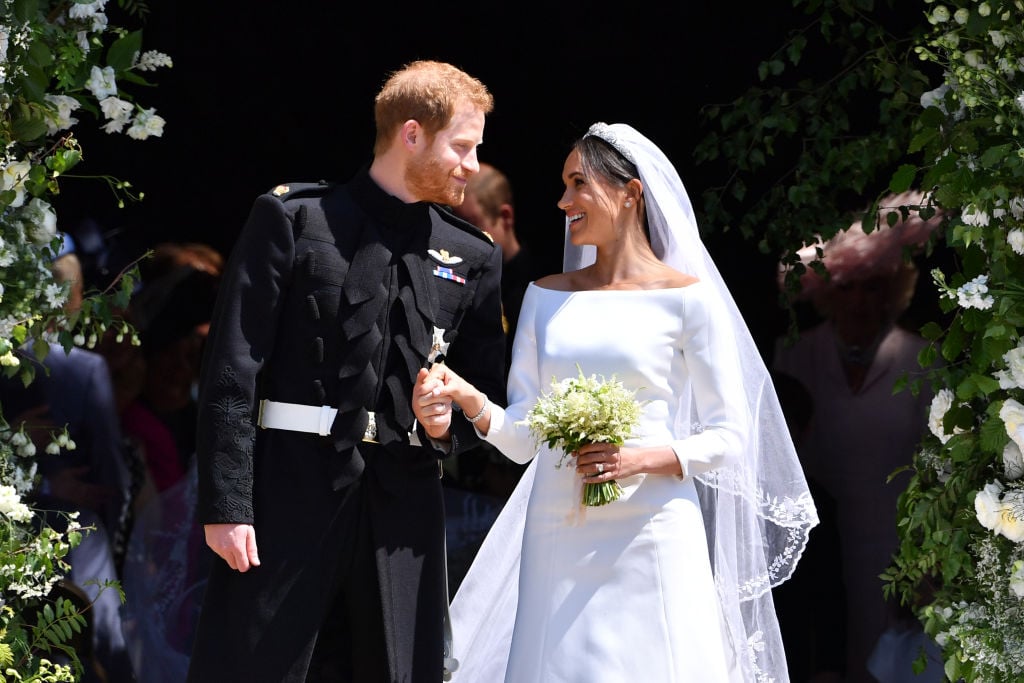 Prince Harry and Meghan Markle | Ben Stansall-WPA Pool/Getty Images
It's true that Meghan Markle was married and divorced from Trevor Engelson before she met her prince. But one news story claims that she was also secretly married a second time and had the union annulled before her relationship with Trevor.
Kensington Palace called the rumor a "fabrication."
Next: Could Meghan Markle replace Donald Trump?
Meghan Markle is considering running for president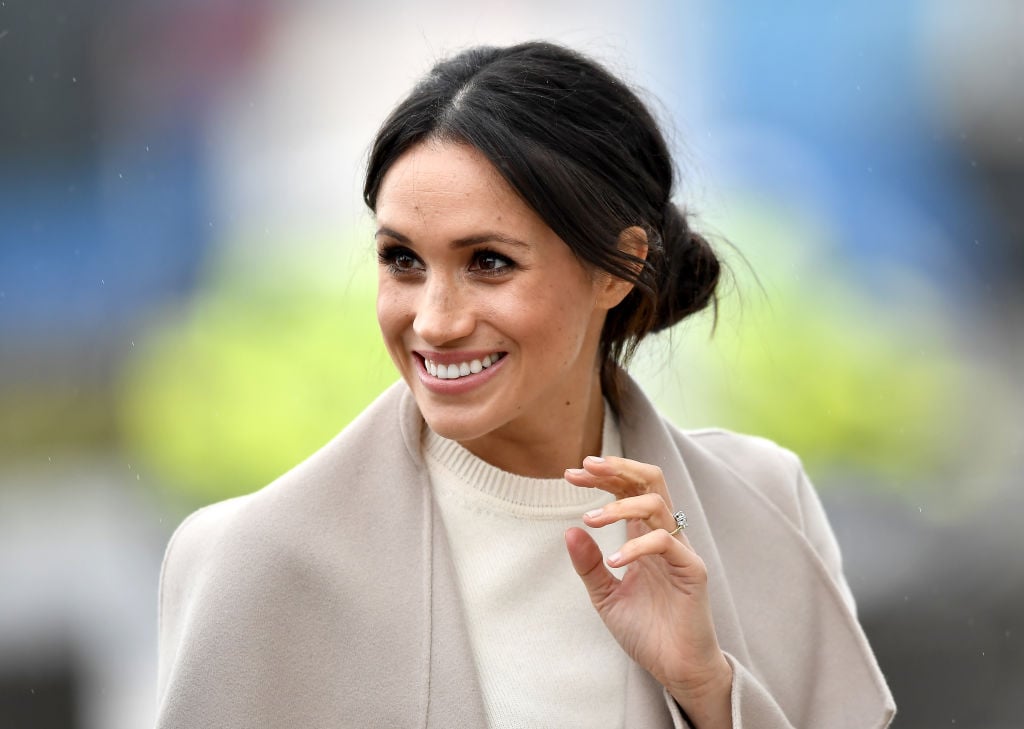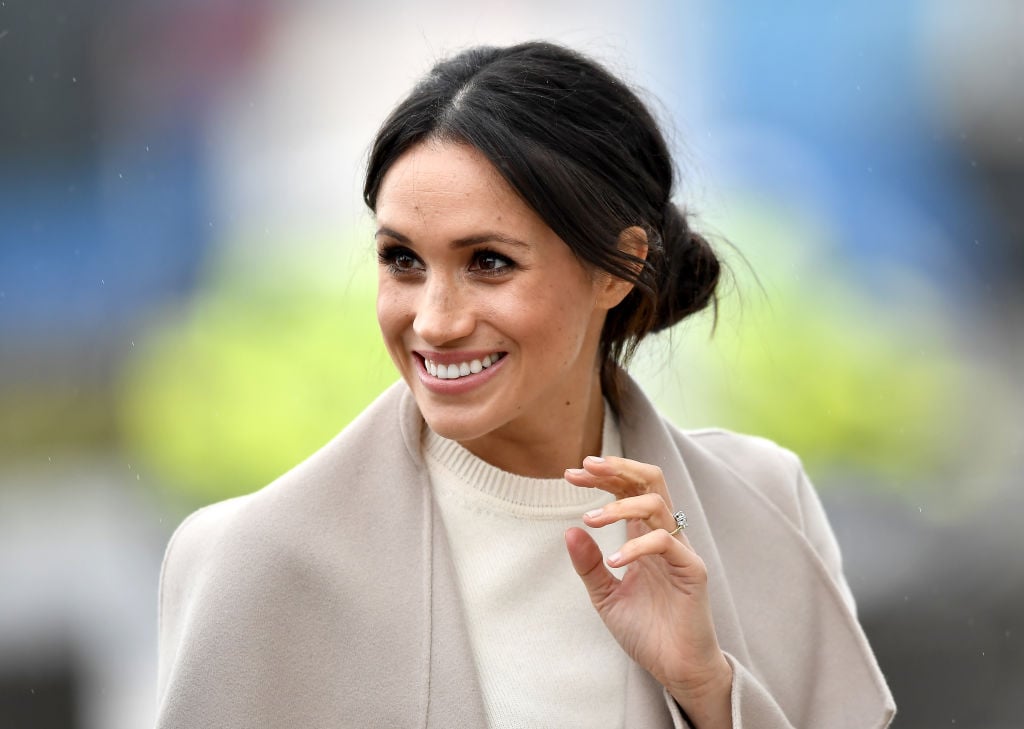 Meghan Markle | Charles McQuillan/Getty Images
A source told the Daily Mail that Meghan said she definitely wants to run for President of the United States one day. This rumor probably stems from a 2015 interview she did with Piers Morgan when she told him: "As a kid, I wanted to be either the President or a news broadcaster like you."
For now, Meghan is in the process of becoming a British citizen and hasn't publicly stated whether she'll maintain dual citizenship. While technically she could run for president, it seems incredibly unlikely. A palace rep said the rumor was fictitious.
Next: Does she avoid meat and dairy?
She's a vegan
Meghan Markle eating | Seigobe2 via Instagram
Most people know that Meghan Markle is dedicated to healthy eating, but that doesn't mean she follows a strict vegan diet. In a 2016 interview with Best Health magazine, she admitted to eating mostly vegan during the week and indulging on weekends.
She also helps Prince Harry make healthier choices such as quitting smoking and easing up on partying. Still, they're definitely not vegan, which they proved when Harry proposed while the couple was roasting a chicken.
Next: Are the two lovebirds honeymooning in this unexpected country?
The couple is honeymooning in Canada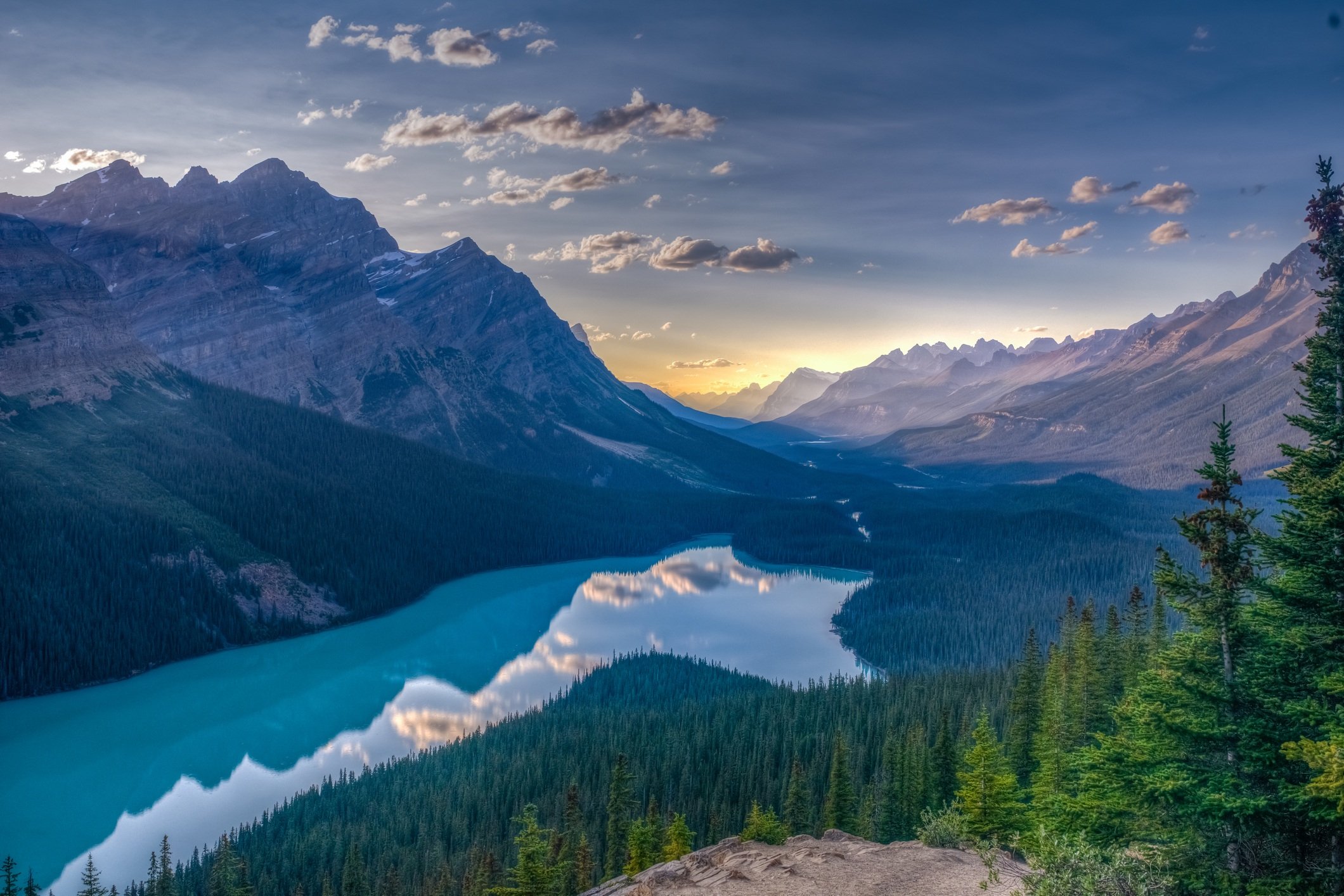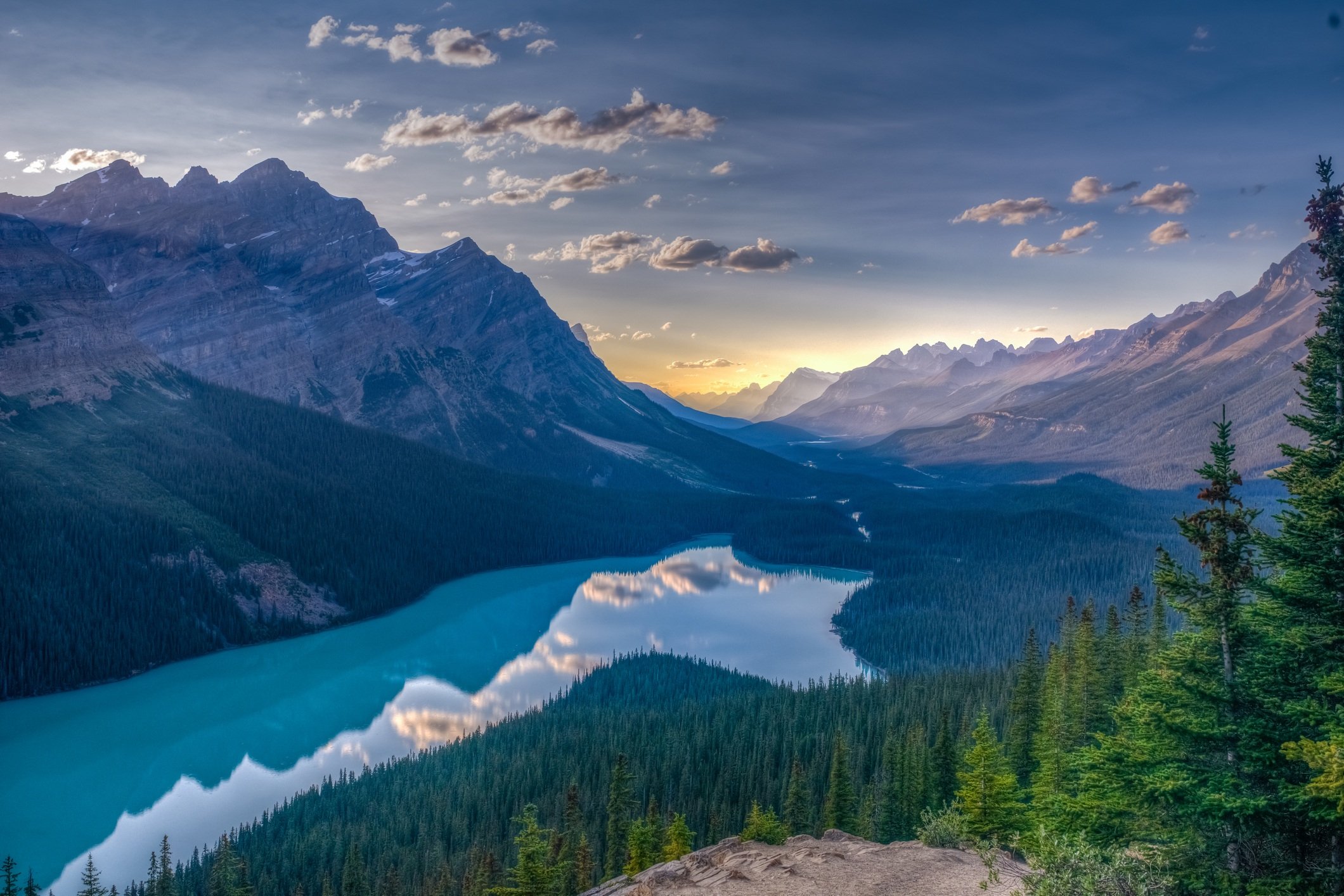 View of Peyto Lake, Jasper National Park, Canadian Rockies | Leamus/iStock/Getty Images
The internet went absolutely berserk when rumors surfaced that Prince Harry and Meghan Markle would be honeymooning in Canada. But it turns out that like so many others, those rumors were false.
A representative for the resort where the couple was allegedly staying said in a statement: "Though Fairmont Jasper Park Lodge has a longstanding history of serving as a royal retreat, we can confirm that the couple is not currently booked for a stay."
No one knows where the two lovebirds will go for their honeymoon, but it's almost certain the destination won't be Canada.
Read more: What's Next for Prince Harry and Meghan Markle Now That the Royal Wedding Is Over?
Check out The Cheat Sheet on Facebook!
Source: Read Full Article