Blondey McCoy Reflects on London in Lockdown
Blondey McCoy has always held an enthusiasm for London that borders on the fanatical: he's prone to extolling the virtues of the city's greasy spoon cafes, has created artworks inspired by the British monarchy, and his chest is tattooed with the word THAMES (conveniently also the name of his clothing brand, which releases new merchandise today).
However, after having spent most of the COVID-19 lockdown in New York, McCoy has found that his home city is looking unlike it once did. At the time of writing, the U.K. lockdowns have partially lifted: bars, stores, restaurants and galleries have reopened, though social distancing rules are enforced. Slowly, the city feels like it's creeping back to life. Here, McCoy spoke to HYPEBEAST about life in the U.K. capital, and what to do in the city while the lockdown remains ongoing.
HYPEBEAST: What's the feeling in the air in London right now?
Blondey McCoy: There's something like 20 million fewer tourists than there normally would be this time of year, so it's quiet. Particularly in the center. There is no one feeling in the air; a lot of shop owners and restauranteurs seem to be wondering whether there was any point in reopening (something many of them were very excited about only a few weeks ago), while some businesses seem to somehow be operating more or less as usual. Some people are clearly glad to be back to work and to have some social interaction, others seem petrified. I suspect some shop assistants are secretly quite enjoying being allowed to snap at customers for fucking with display items.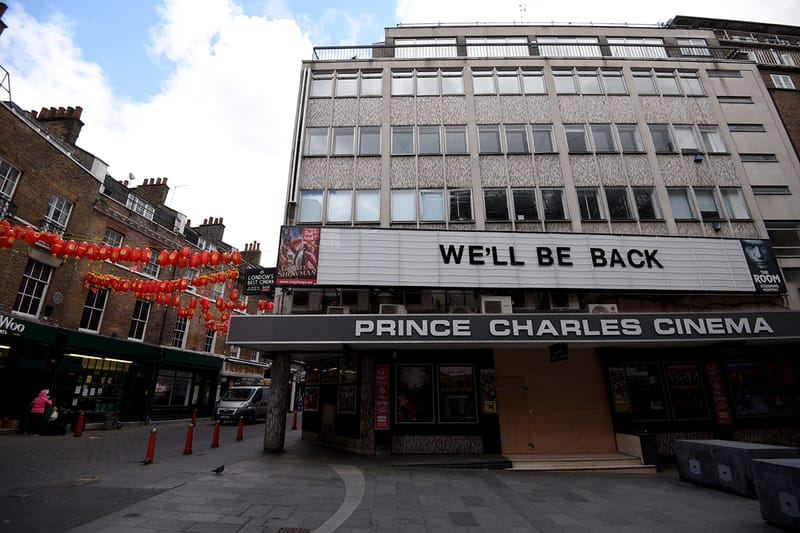 The Princes Charles Cinema.Kate Green/Anadolu Agency Via Getty Images
How would you say that things have shifted culturally in the city? Do you think there will be a permanent change?
Absolutely. Most Londoner's social lives depend on mindless "going out," which has had to be reigned in. I hope that we as a society will continue to spend quality time with our families (something it took no less than a global pandemic for a lot of us to do)… who knows, maybe if this goes on much longer we'll even relearn how to read! I don't want to get into the economical implications… but there will be that too.
You spent most of lockdown in New York, how did you find it?
My dad sent me videos of London everyday, scanning every central street on his bike. There would be five or seven minute intervals between seeing a single other soul. He sent me one video of a little girl learning to ride a bike with stabilizers on Oxford Street. I believe "post-apocalyptic" is the phrase!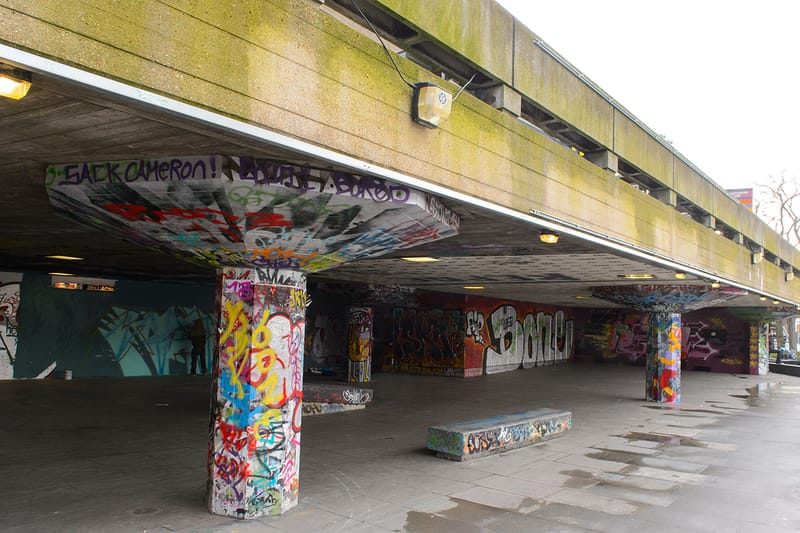 The South Bank.Dominic Lipinski/Pa Images Via Getty Images
Did you skate during lockdown?
Hardly at all. I've never exercised caution to such a degree before, but I would've felt terrible if I'd had to occupy a hospital bed at that time for skating. I've seen friends and lots of footage since I got back and a lot of the spots that I've always struggled to convince filmers to meet me at at three in the morning have become like skateparks. Piccadilly Circus seems to be more sparsely occupied with tourists than the Southbank would be on a normal day. Sam Sitayeb got a trick there, you can see just how empty it is.
So, you've got an afternoon to kill in locked-down London. How would you spend it?
That hasn't and will not happen for a long time. But hypothetically… I would go to Bruno's and then the Prince Charles Cinema. But I'd rather just ride my bike around and listen to music. I guess I just want to sit down! As for shopping, I haven't been able to justify buying a single thing I don't need for some time now. I much prefer making my own stuff to buying it anyway.
THAMES MMXX's last collection raised over £25,000 GBP (approximately $32,000 USD) for the Lebanese Red Cross. Donations to the charity can be made at their website. The latest THAMES collection lands Wednesday, August 19 at 11 a.m. BST , from the brand's web store.
Source: Read Full Article