How to Do Disney: Pro Tips From a Former Disney World Cast Member
Disney World is, for lack of better term, a lot to handle. It takes a lot of planning, and once you get there, it requires a lot of patience. For this very reason, we figured it'd behoove us all to chat with a true expert — someone who really knows the ins and outs of visiting Disney World. That's when we found Lia. Lia is one half of the couple behind the travel blog Practical Wanderlust. More importantly, she's a former Disney cast member who shared her first-hand pro tips with us via email.
If you're about to embark on a journey to the happiest place on earth, here's what Lia says you need to know.
1. Stay at a resort
Some resorts are better than others. | iStock.com
Everyone has their personal preference when it comes to accommodations. Deciding whether to stay on or off property all depends on the nature of your trip. While we've previously stated our opinions on booking certain budget hotels, Lia points out some of the perks of doing just that. "The savings in transportation, parking, etc. are well worth it — not to mention Extra Magic Hours, when the parks close down to the general public and lines are half as long," she says.
Next: This is definitely a waste of money.
2. Don't rent a car
You really don't need a car at Disney. | John Moore/Getty Images
If you do end up choosing to stay at a Disney resort, Disney's Magical Express will even pick you up from the airport. "Disney's amazing transportation system will take you anywhere you want to go within the parks, and it's totally free," Lia told us. So, think about forgoing the added expense of renting a vehicle of your own.
Next: Don't pay full price if you don't have to.
3. Check discount ticket sites, first
Don't wait until you're at the gates to purchase your tickets. | iStock.com/Manakin
Purchasing your park tickets directly through Disney's website or at the park entrance won't afford you any chances to score a discount. That said, it's best to do some research online to see what kind of pricing you can find. Just make sure you're purchasing your tickets through a reputable site, as opposed to buying tickets from Craigslist or Ebay. Lia recommends checking out BestofOrlando.com.
Next: You don't have to stay at a resort to reap the benefits.
4. Take advantage of resort perks, even if you're not staying there
Your evening could still end with a fireworks display. | iStock.com/JimVallee
Even if you've chosen not to stay at a Disney resort, you can still enjoy resort amenities. In fact, it's the perfect way to spend a day off from the parks. As Lia told us, "We like to take a day off from park-hopping to explore resorts as a budget-friendly rest day. Our favorite activity is an epic Disney World Resort Bar Crawl that uses free Disney World transportation to take you through eight resorts, all with delicious Disney drinks and magical experiences."
Next: There's a better time to visit than the dead of summer. 
5. Visit during off-season
There will be fewer crowds if you visit during off-peak times. | Ted Aljibe/AFP/Getty Images
Most tourist traps — destinations, we mean — have some sort of off-season. And naturally, you stand to save yourself a bit of money and a whole lot of sanity if you go during these off-peak times. "The parks are a different world in January and February — there are hardly any people and you can ride whatever you want without waiting longer than 30 minutes," Lia said.
Next: The early bird gets the worm. 
6. Book your fast-passes in advance
Skip the lines for popular rides. | David McNew/Newsmakers
Anyone who's hoping to minimize time spent standing in line for a ride has probably already researched Disney's FastPass option. And as Lia reminds newbie Disney vacationers, "Staying in the resorts means you get to book them much earlier than everyone else, which is yet another awesome perk."
Next: Comfort is more important than fashion.
7. Wear the right shoes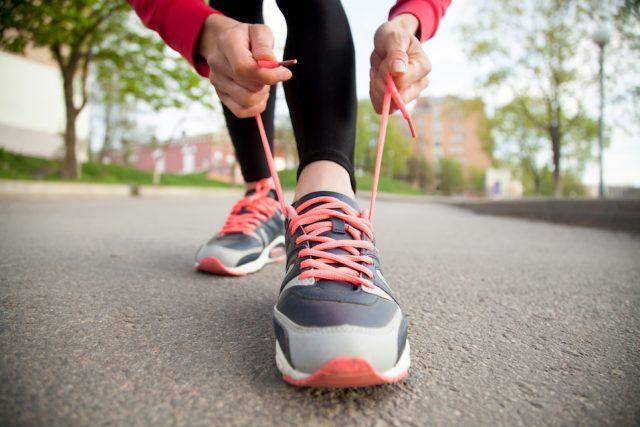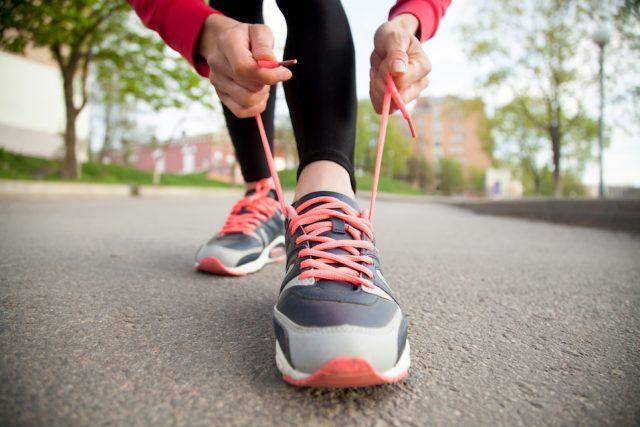 Don't sacrifice comfort for style. | iStock.com/Fizkes
On Lia's site, she recommends dressing for comfort, rather than trying to look cute. Regardless of how cute your outfit and shoes are, you're going to want to cover the same amount of ground you mapped out before your trip. And if you have one day inside a park, are you really going to want to spend it tending to blisters? Probably not. So don't let your inner-fashion-diva get the best of you.
Next: Pack wisely for the park.  
8. Bring your own snacks
Bringing your own snacks could end up saving you a fortune. | iStock.com/JackF
It's no surprise that Disney is ready and waiting to suck the money right out of your pockets. Don't fall victim to this greedy little ploy, though. As Lia suggests, "To save money on snacks and drinks, bring your own into the park. But make sure to choose one meal a day to fully enjoy — the food at Disney World is some of the best in the world."
Next: You won't find these items without inquiring about them, first. 
9. Be sure you know about Disney's secret menu before you go
Not all items are on the menu. | iStock.com/Nensuria
While we're on the subject of food, this is one tip you're going to want to take. Disney has a secret menu that contains a wide array of items not listed at certain restaurants. But don't worry, you can check them all out here. You need to go into this prepared, otherwise you'll never know what's secretly behind the counter.
Next: Main Street is worth the stop. 
10. Don't spend money on a souvenir, and pick up a free button instead
Main Street stops are a must. | iStock.com/EnchantedFairy
These buttons actually aren't a waste of money — just possibly a waste of suitcase space when traveling back home. "They're free and make excellent souvenirs," Lia says. "Plus, if you're celebrating something, cast members will congratulate you all day long, which feels really special." You can find the buttons at guest services on Main Street.
Next: This is the best time to visit Animal Kingdom. 
11. Visit Animal Kingdom first thing in the morning
Early morning is the best time to visit Animal Kingdom. | iStock.com
Making Animal Kingdom your very first stop of the day will increase your chances of actually getting to see the wildlife. According to Lia, "The animals are most active early, as they're just waking up and being fed. Later in the day when the sun is out and it gets hot, they'll all find somewhere cool to take a nap, by which point you should probably head to Magic Kingdom to cool off on Splash Mountain yourself."
Next: There's one refreshment you can get for free — with the purchase of a park pass, of course. 
12. Head to Club Cool for free flavors from around the world
Take a taste of a variety of flavors. | iStock.com/Naikon
It's obvious we like free stuff, especially when visiting a place like Disney. And if you're in Epcot, Lia has the perfect recommendation for those times when you're craving something cold, sweet, and bubbly. At Club Cool, "you can try a bunch of flavors of Coca Cola from all over the world — for FREE!"
Next: Don't be too quick to pass up the not-so-popular rides.
13. Hit up the lesser-known attractions
Not all rides are as popular as others. | Todd Anderson/Disney Parks via Getty Images
You wouldn't think there'd be a ton of off-the-beaten-path attractions at Disney World. And you'd be right. However, that doesn't mean there aren't some lesser-known, not-as-popular things worth checking out. "Some of the best Disney attractions are the kitschy, old-school rides that are well past their prime," Lia says. "These are also often first on the chopping block to get re-vamped into something newer. So if you keep telling yourself 'maybe next year I'll do the Carousel of Progress,' just do it! You never know when something will be gone forever."
Next: These folks are there to assist you when needed. 
14. Utilize the cast members when you need help
Certainly Mary Poppins has the answer. | iStock.com/Smckenzie
Don't be afraid to bring your questions to the nearest cast member. As Lia points out on her website, these employees are there to provide friendly service, smiles, and knowledge about all things Disney. So, whether you need directions to a certain ride or you're eager to learn what a Dole Whip is, the cast members are more than happy to help.
Next: Here's a tip on hitting the rides at just the right time.
15. Skip the parades and bypass long lines at rides
While crowds are lined up for the parade, take to your favorite rides. | Pascal Le Segretain/Getty Images
Theme park goers are always looking for a way to get out of standing in line for hours on end. And for those who don't care about missing the character parades, that's the best time to do just that. As Lia explains on her site, the 3 p.m. parade in Magic Kingdom is one of the best times to hit up the most popular rides, as most visitors will be busy lining up on Main Street for the daily parade.
Additionally, Lia recommends getting to the park entrance before it even opens. That way, you'll have a good shot at getting a few rides out of the way before the crowds start flooding in.
Read more: The Magic of Disney Cruises: Here's Why People Keep Going Back for More
Source: Read Full Article