Kim Jong Il Made 11 Holes-In-One: North Korea's Most Insane Claims About Its Leaders
In North Korea, the government publicizes outlandish claims about its leaders, making them seem god-like and almost inhuman. With little to no contact with the outside world, North Korean citizens have no way of disproving the insane claims, which range from being incredibly good at sports to not using the bathroom.
Keep reading to find out all the crazy things North Korean leaders have claimed to do.
Kim Jong Il was really good at sports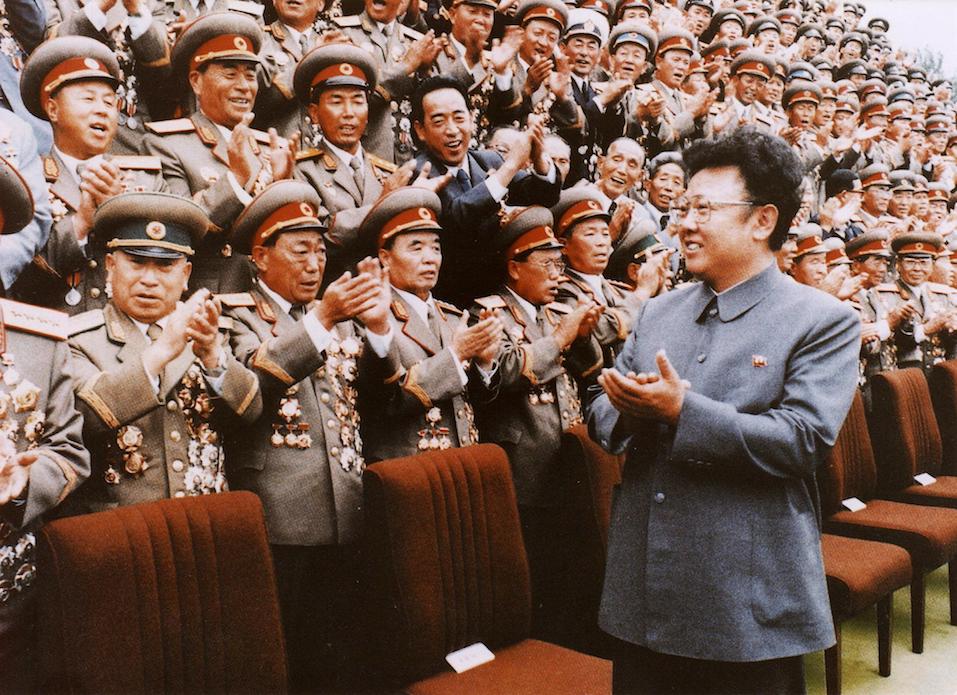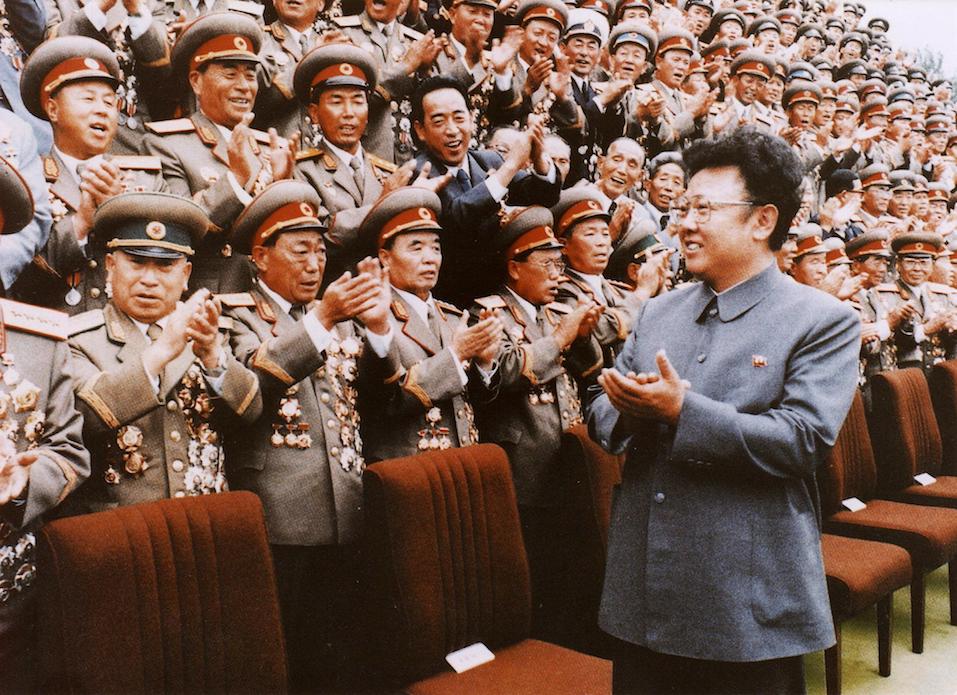 He bowled a perfect score on his first try. | AFP/Getty Images
According to Ranker's article on North Korean propaganda, the North Korean government claims that Kim Jong Il bowled a perfect 300. Supposedly, Kim bowled the perfect game at a bowling alley donated by a Korean businesswoman in 1994. This was the first time the North Korean leader had bowled, according to The Washington Post.
Kim also broke a world-record score on a North Korean golf course. According to Ranker, the government claims he got 11 holes-in-one and didn't score more than a birdie on any other holes.
Kim Jong Il wrote more than 1,500 books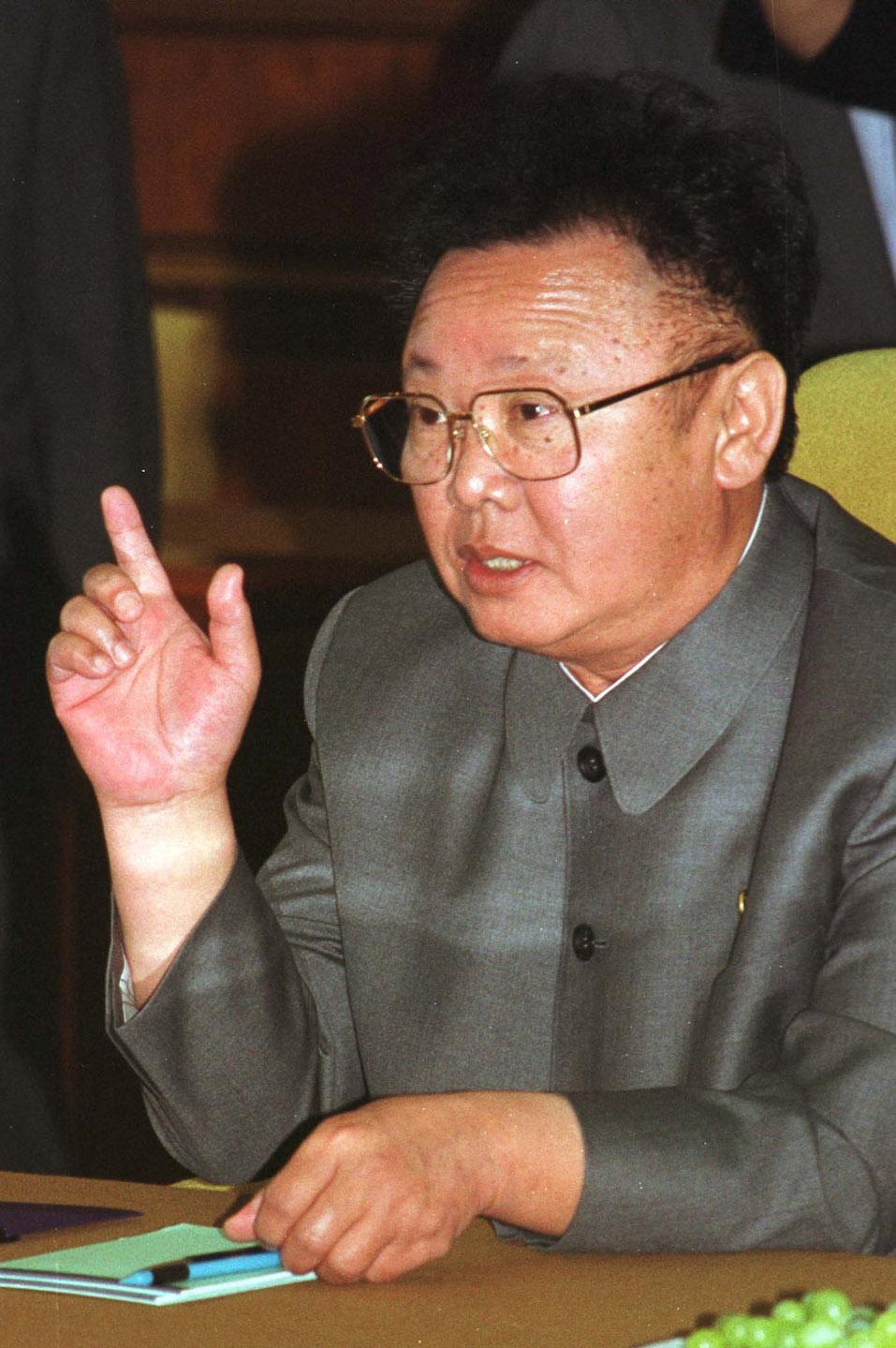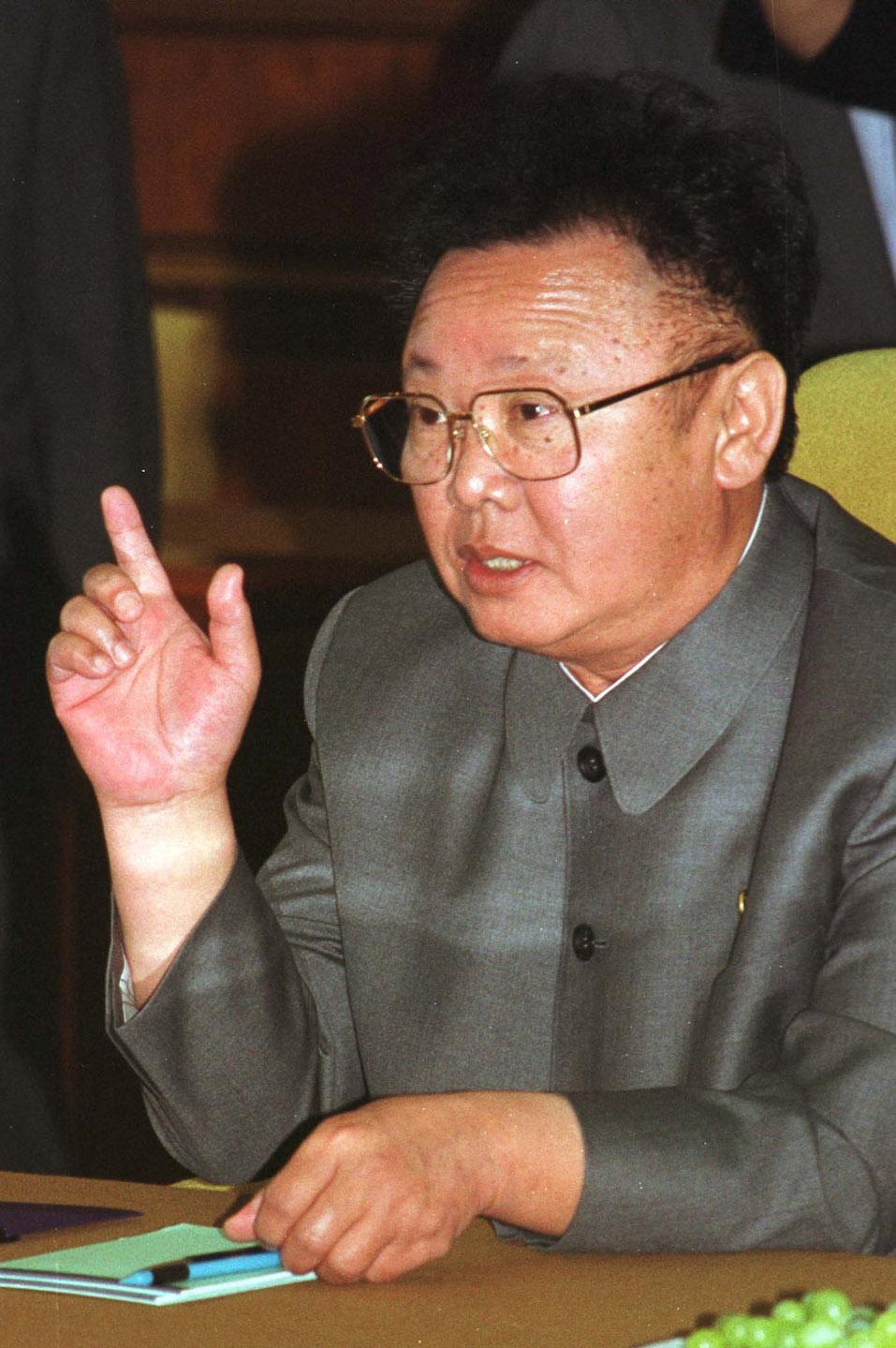 He must have had a lot of free time. | Newsmakers/Getty Images / Staff
According to North Korean media, not only was Kim Jong Il an excellent sportsman, he was a prolific writer. Ranker reports that the government claims Kim Jong Il wrote more than 1,500 books. His official biography says he wrote all the books while attending the Kim Sung II University, according to the Telegraph.
Kim Jong Il was born under double rainbow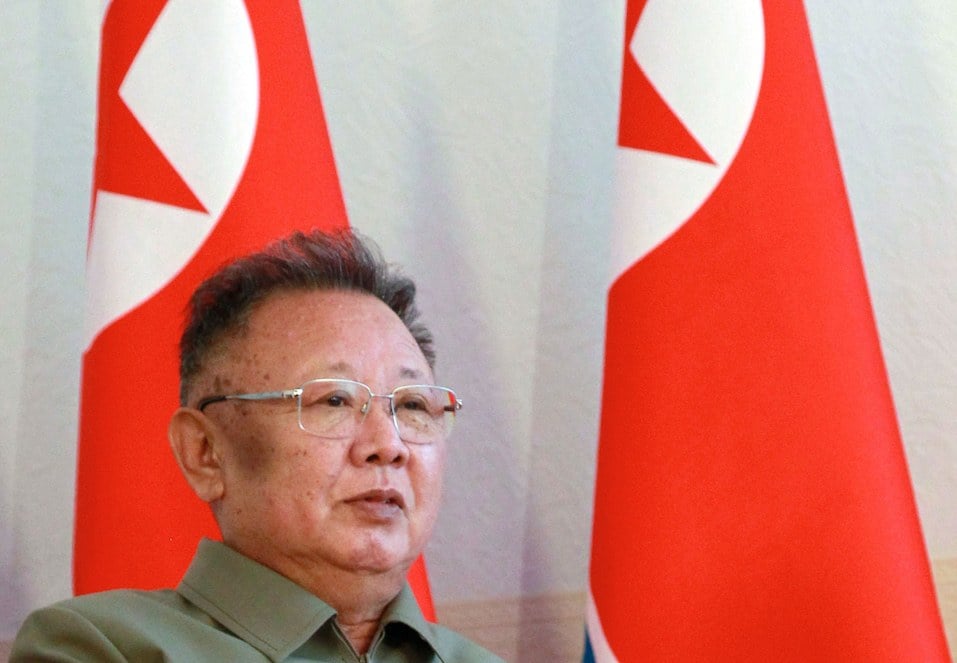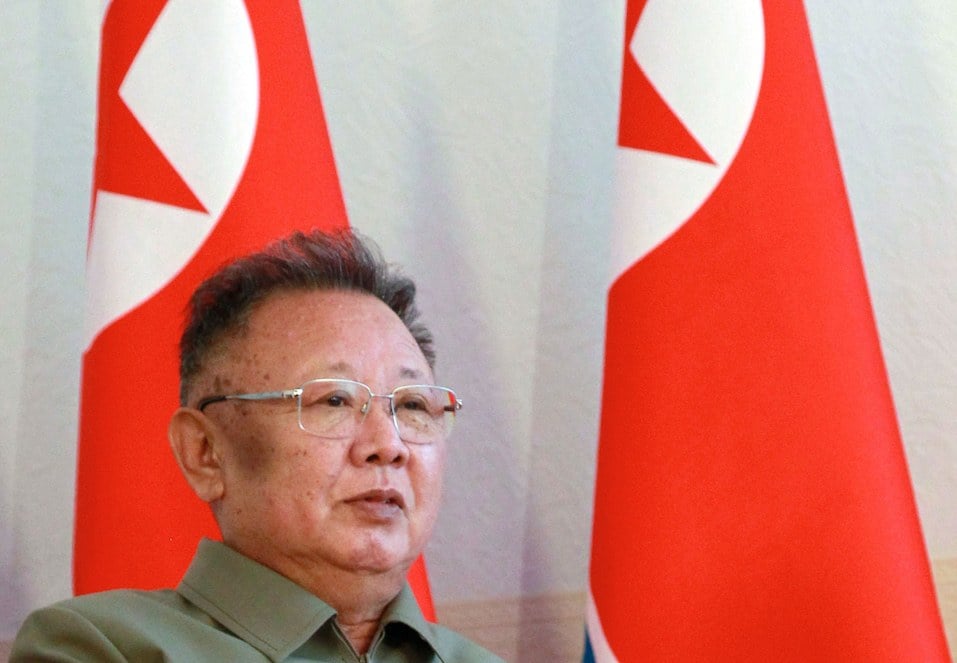 He was not only born under a double rainbow, but a new star appeared. | Dmitry Astakhov/AFP/Getty Images
Adding to the deity clout, Kim Jong Il was supposedly born under a double rainbow, according to the Telegraph's report on the leader's official biography. But a double rainbow wasn't enough for Kim. His biographers claim a swallow predicted his birth. To top it all off, biographers also claim a new star appeared in the sky on his birthday.
Kim Jong Il was a genius baby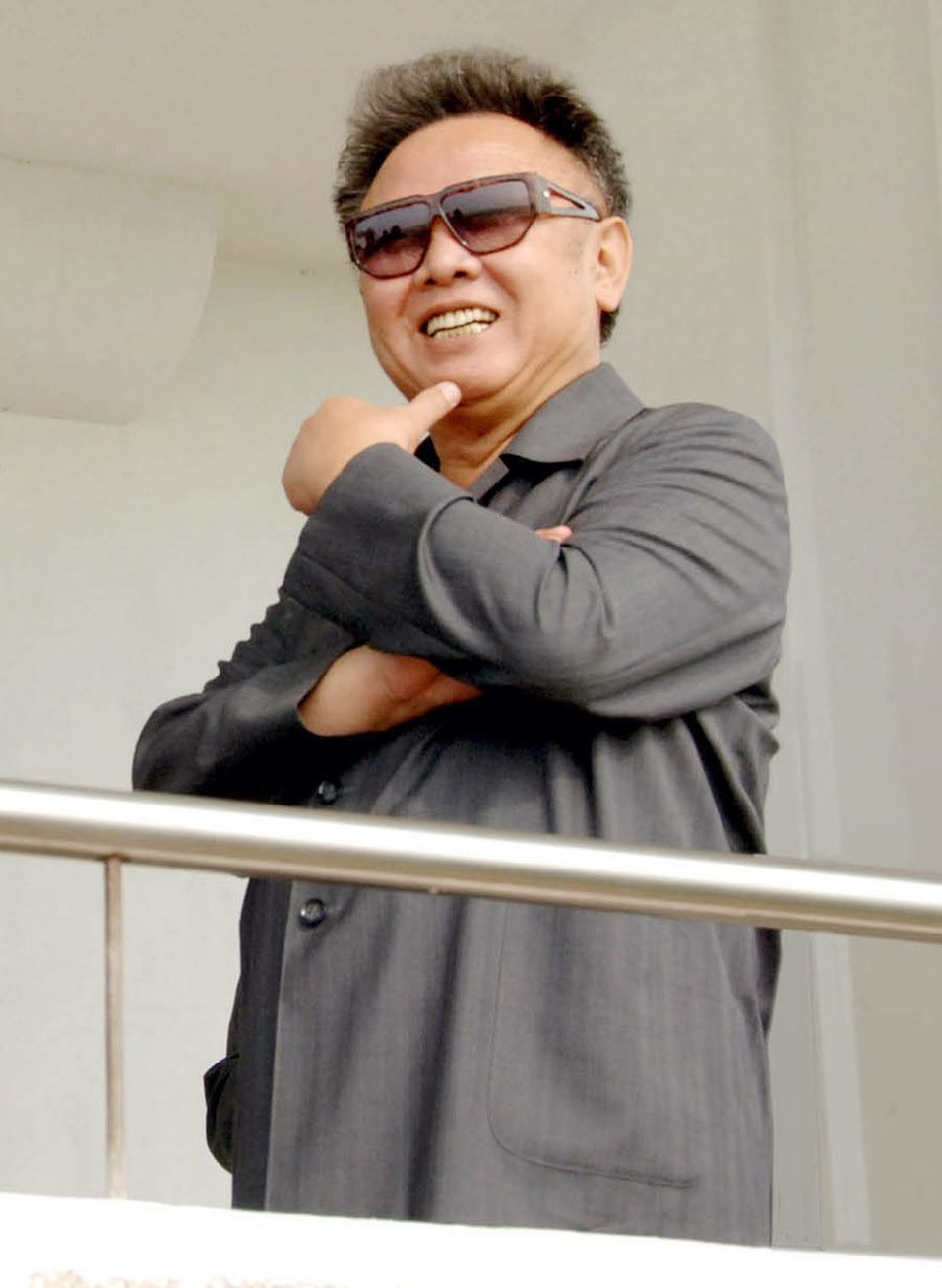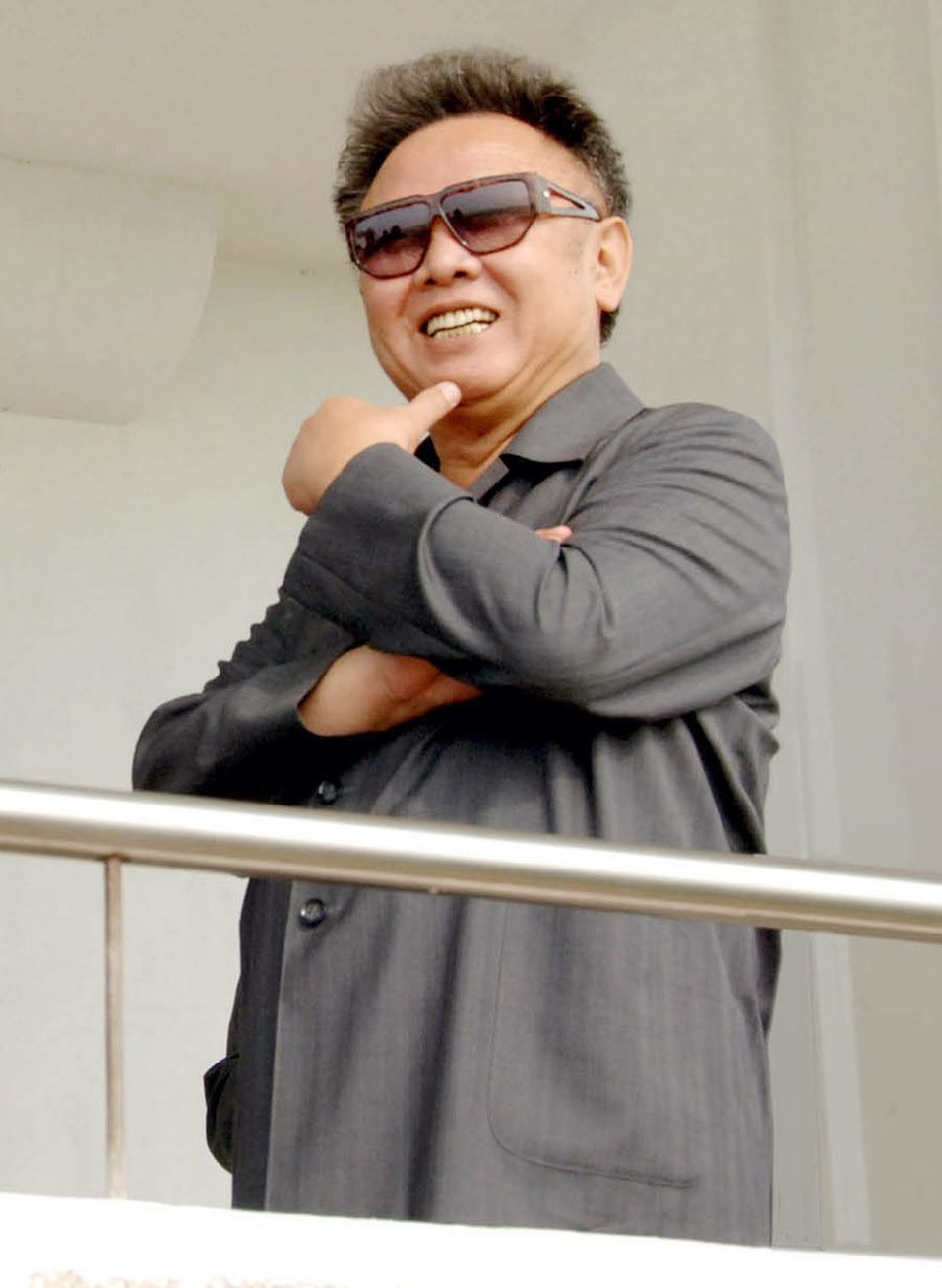 He walked at three weeks old. | KCNA/AFP/Getty Images
Official North Korean biographies say Kim was walking at three weeks old and talking at eight weeks old. However, according to Parents magazine, babies begin taking their first steps when they're 9 to 15 months old. And they only start forming word sounds at 2 to 3 months. Talking coherently should show up by 15 months, Parents magazine says. With that in mind, the North Korean government's version of events doesn't seem to add up.
Leaders don't use the toilet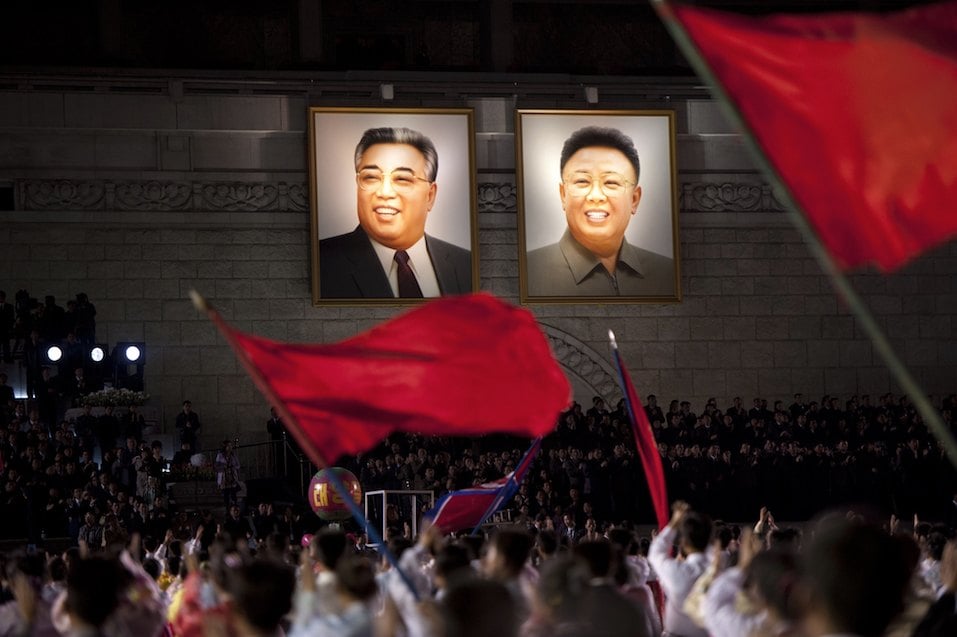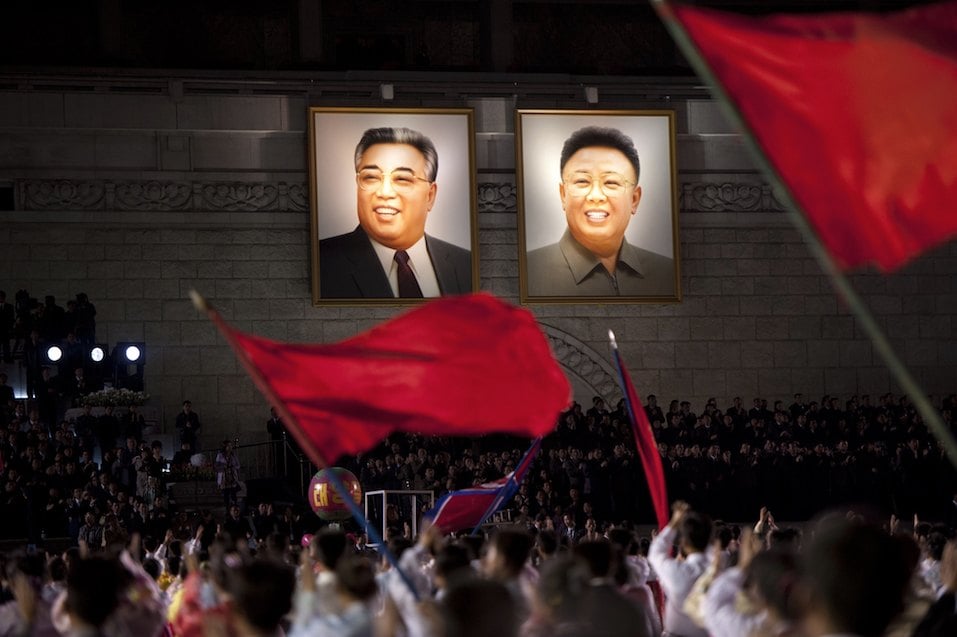 The father and son must be medical marvels. | Pedro Ugarte/AFP/Getty Images
One of the most unimaginable claims made by North Korea is that their leaders don't use the bathroom. According to Ranker, Kim Jong Il and Kim Il Sung didn't defecate. Today, North Korea doesn't promote this weird claim with current leader, Kim Jong Un. According to The Guardian, he travels with his own personal toilet, and anyone caught using his mobile restroom will be punished by death.
Kim Jong Un could drive at 3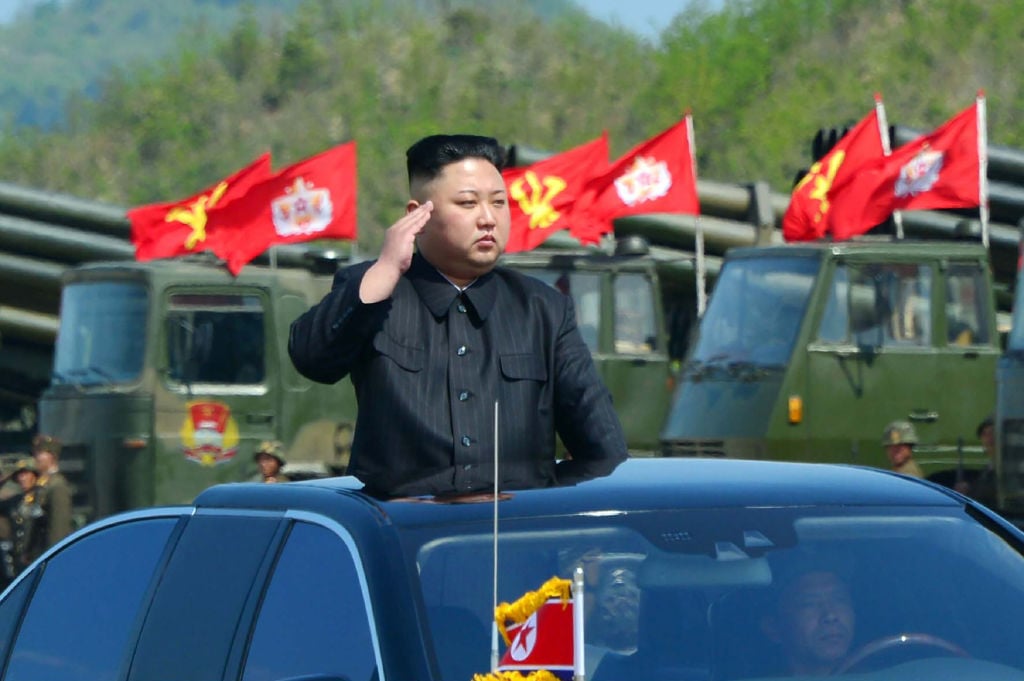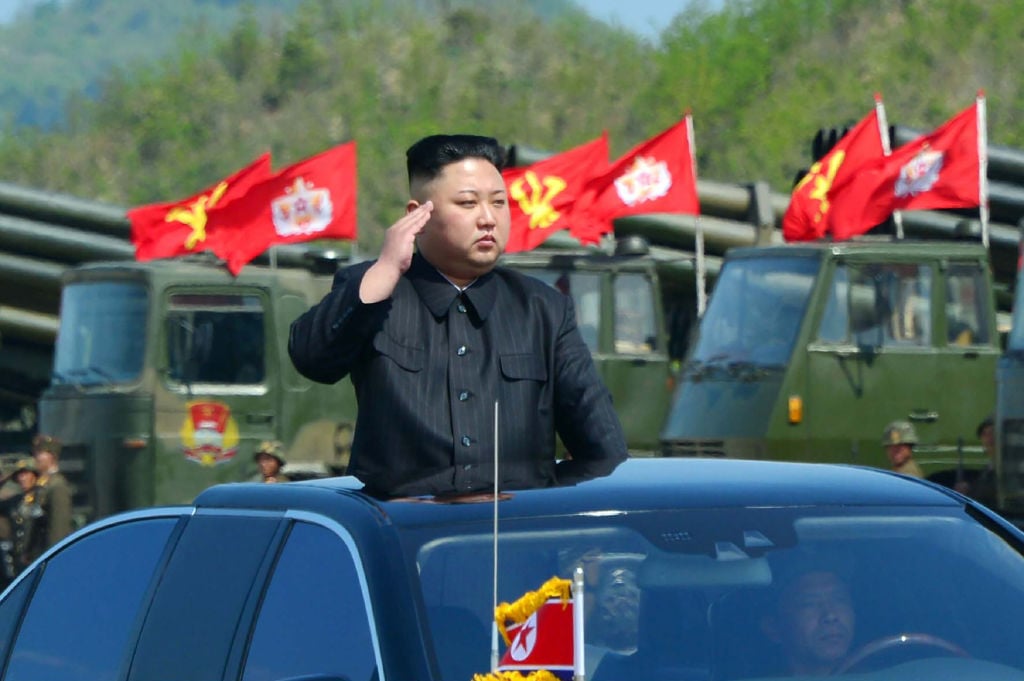 Another child prodigy in the family. | STR/AFP/Getty Images
Apparently, Kim Jong Un takes after his father, Kim Jong Il. Kim Jong Un was well beyond his years as an infant, according to biographies. Supposedly, Kim Jong Un could drive at the age of 3. He was something of a child prodigy, winning yachting races at 9, the Telegraph says.
Kim Jong Un excelled in arts as a child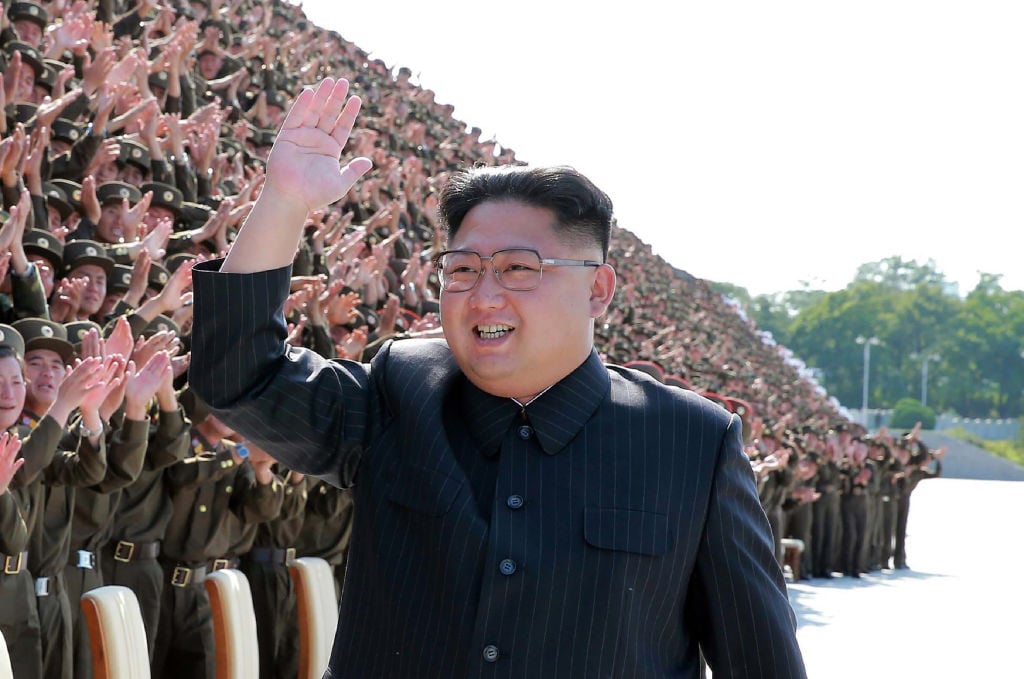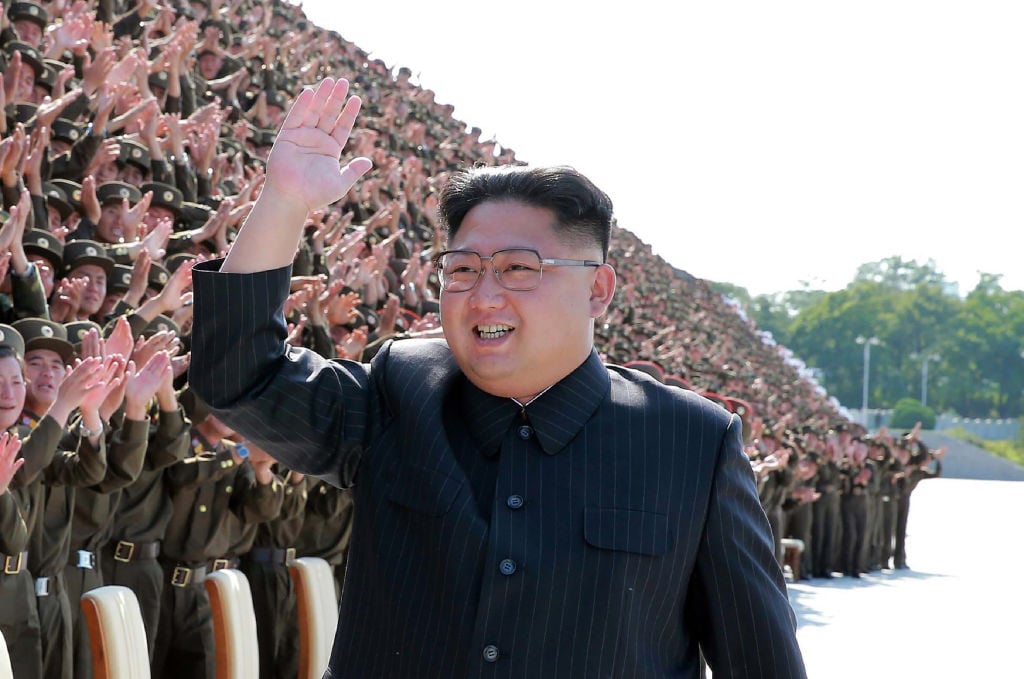 No doubt an untapped Picasso. | STR/AFP/Getty Images
The government claims that, as a young boy, Kim Jong Un was particularly good at painting. When he wasn't painting masterpieces, he was composing musical scores, according to the Telegraph. These claims about Kim Jong Un are part of the curriculum in North Korean schools.
Check out The Cheat Sheet on Facebook!
Read more: These Horrible North Korean Secrets Make Us Worried About Kim Jong Un's Mental Health
Source: Read Full Article